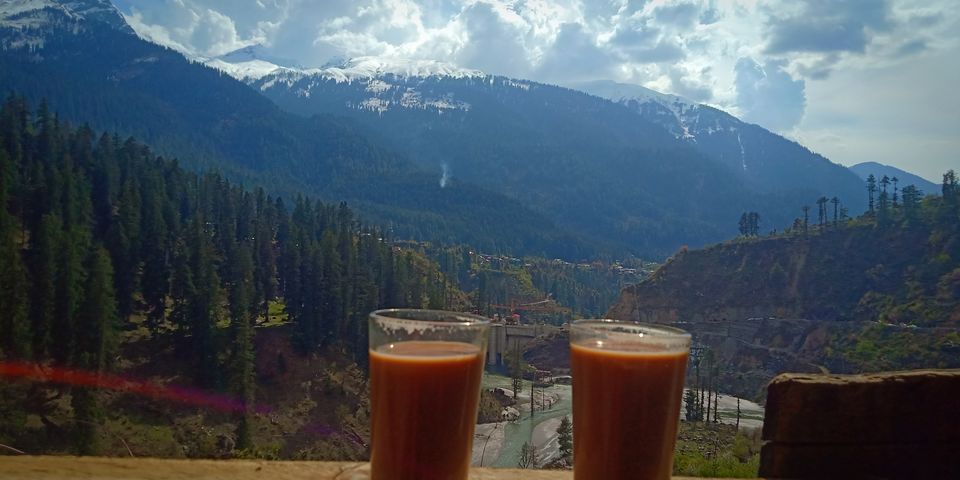 Finally the day was here.
You would be wondering what day i am talking about. It has been 8 years I have heard about this place. A place, far away from civilization; nestled between himalyas. A pilgrimage of sort like Mecca, to many.
Although many would have already been there, more would come to experience the thing associated with Bob Marley and Bhole Baba alike.
If you have guessed it right, Yes, I am talking about Kasol and Kheerganga. The new pilgrimage for the youth wandering in search for peace in the himalyan valleys. As it happens with most of my plans, even this one was made in thin air, impromptu.
The idea was lets just get on the motorcycle and go somewhere, and to my luck (that's what I would write here), another friend would join along for the ride. It was highway time, and we were late to the party as the clock will tell 2:30 pm when we were able to leave Chandigarh.
By the time we reached Nalagarh , it was already quarter to 5 and it was time to take a lunch break as hunger was creeping in.
As we hit the highway again, the flat roads ended and soon the twisties began to slow us down. The ride was so much fun in corners as we passed Swarghat and reached Bilaspur by the sunset and clicked these beautiful pictures. The road ahead will mostly be covered under the moon, untill we reached Mandi to call it a day.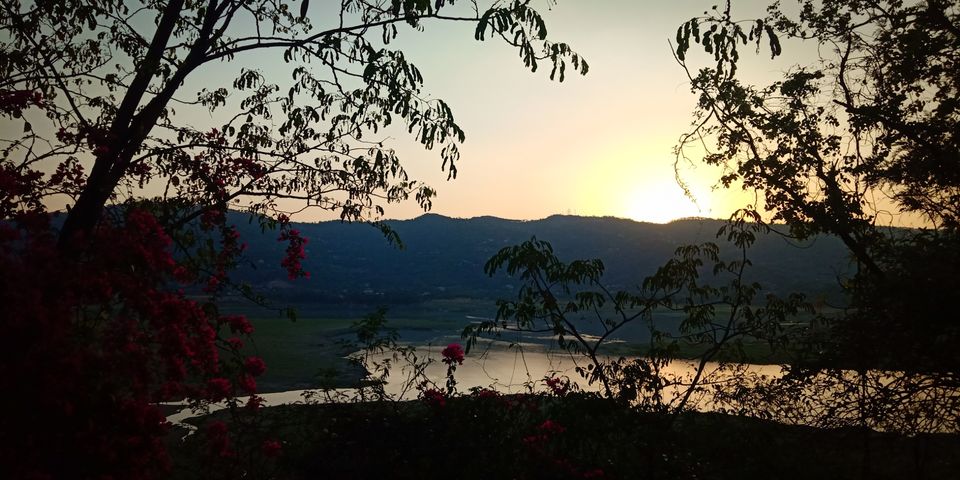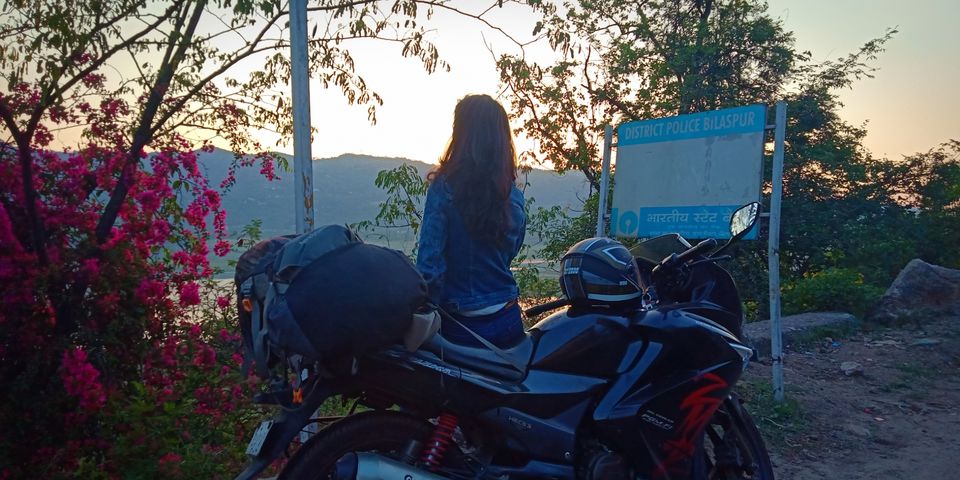 The next day's morning was lazy. Tiredness has gotten into us, and we were barely able to open our eyes at 6:00 am; which initially was the plan. I got up at 6:30, climbed out of my bed ( yes, it was like climbing as my bones were not with me). I looked at the other side and to no surprise, my friend was still in deep sleep.
loosing all hope to wake this creature up..
I went back to my bed and god it was a beautiful sleep.
Got up at 7:30, checklist starts.
Bottle of water- ✓
Ask for Tea- ✓
Breakfast- ✓
Bags loaded on bike- ✓
Hotel check out- ✓
Day 2 journey started and we picked upon some pace. Roads were relatively easy, and sun was full bright. As we moved towards the Aut Tunnel, A 3 km long tunnel right at the base of the mountain that has considerably reduced the distance to Manali. While on our way, we encountered a beautiful sight in between- the Pandoh dam.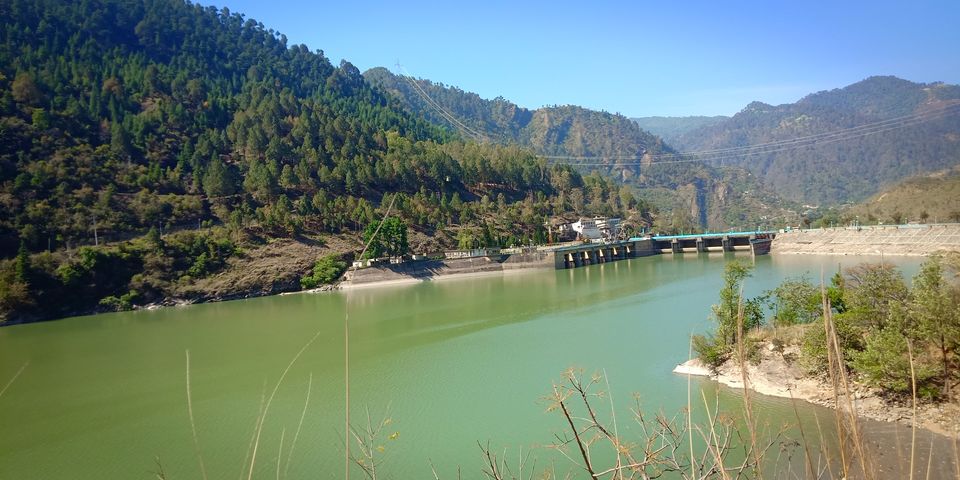 Short break; Pictures; Move on
We took the next stop at the famous temple of Shri Hanogi. It is believed that passing by vehicles should stop there and take blessings of the goddess before continuing their journey ahead. This sounded familiar from countless journeys to my hometown Pithoragarh, Uttarakhand. The Gurna Temple which is located 15 kms before reaching the town has a similar story.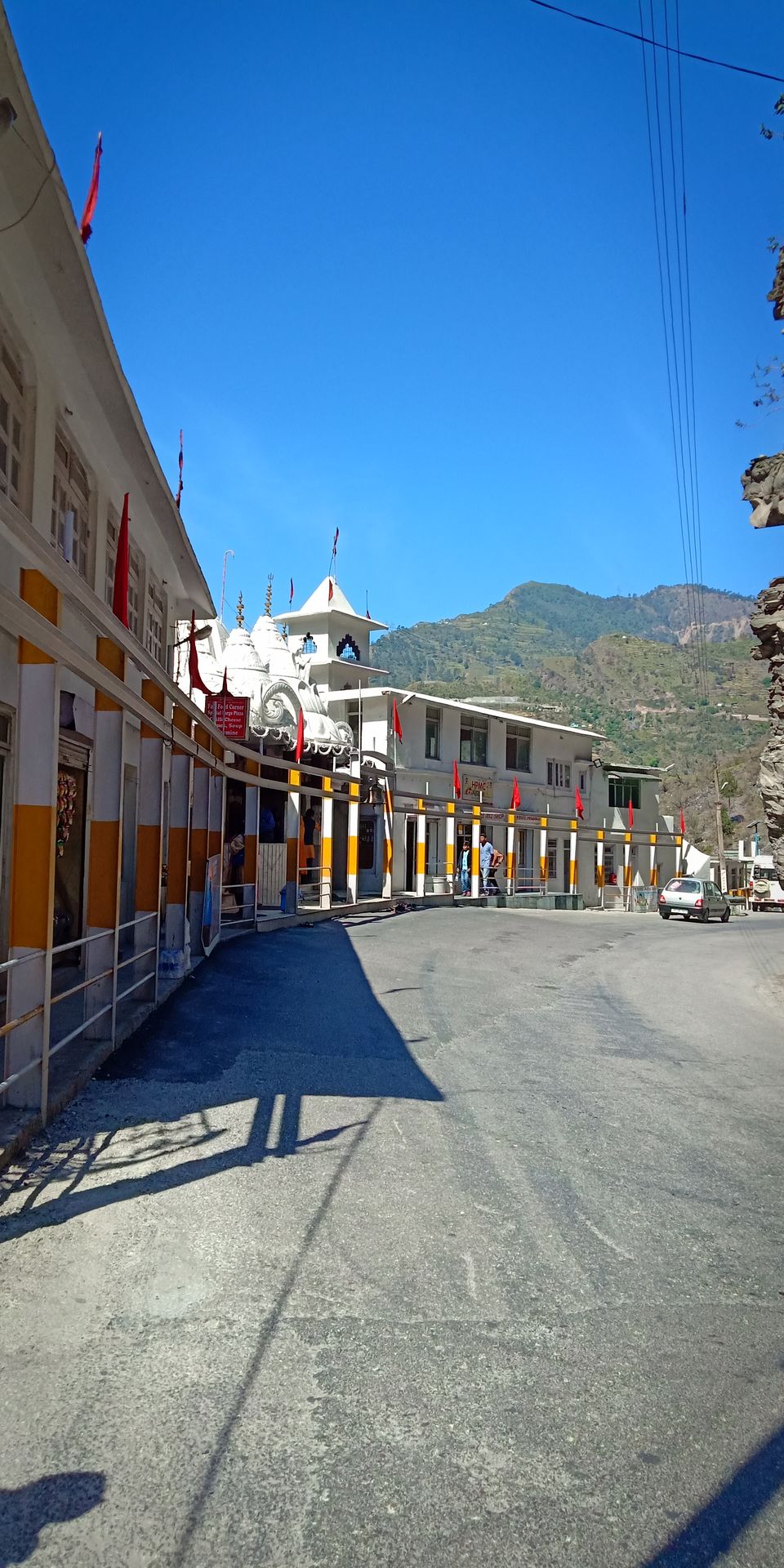 The journey continues and we crossed Aut tunnel to reach Bhuntur to leave the sweet Manali highway for Kasol.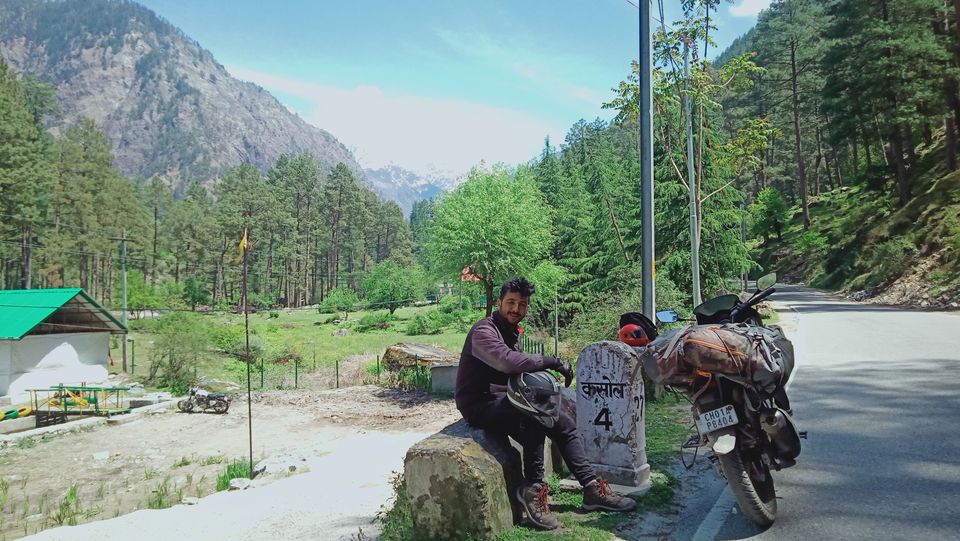 Kasol a small village in Himachal situated along the banks of the river Parvati, has gained fame as a popular hub for trekkers, backpackers, and nature lovers. In popular culture, Kasol has become Amsterdam of India for people who go and seek the high of cannabis amidst the beautiful and serene Parvati valley.
Coming back to the journey, the roads were good for most of the part and we made quick progress to reach Kasol. But the bar was too high to meet the expectations. Once a quaint village, the disappointment came from the concrete jungle Kasol had become.
We planned to ditch Kasol and continued to Manikaran. Its always a pleasant feeling to be at a Gurudwara. And the beautiful parvati valley was just adding a lot more to it.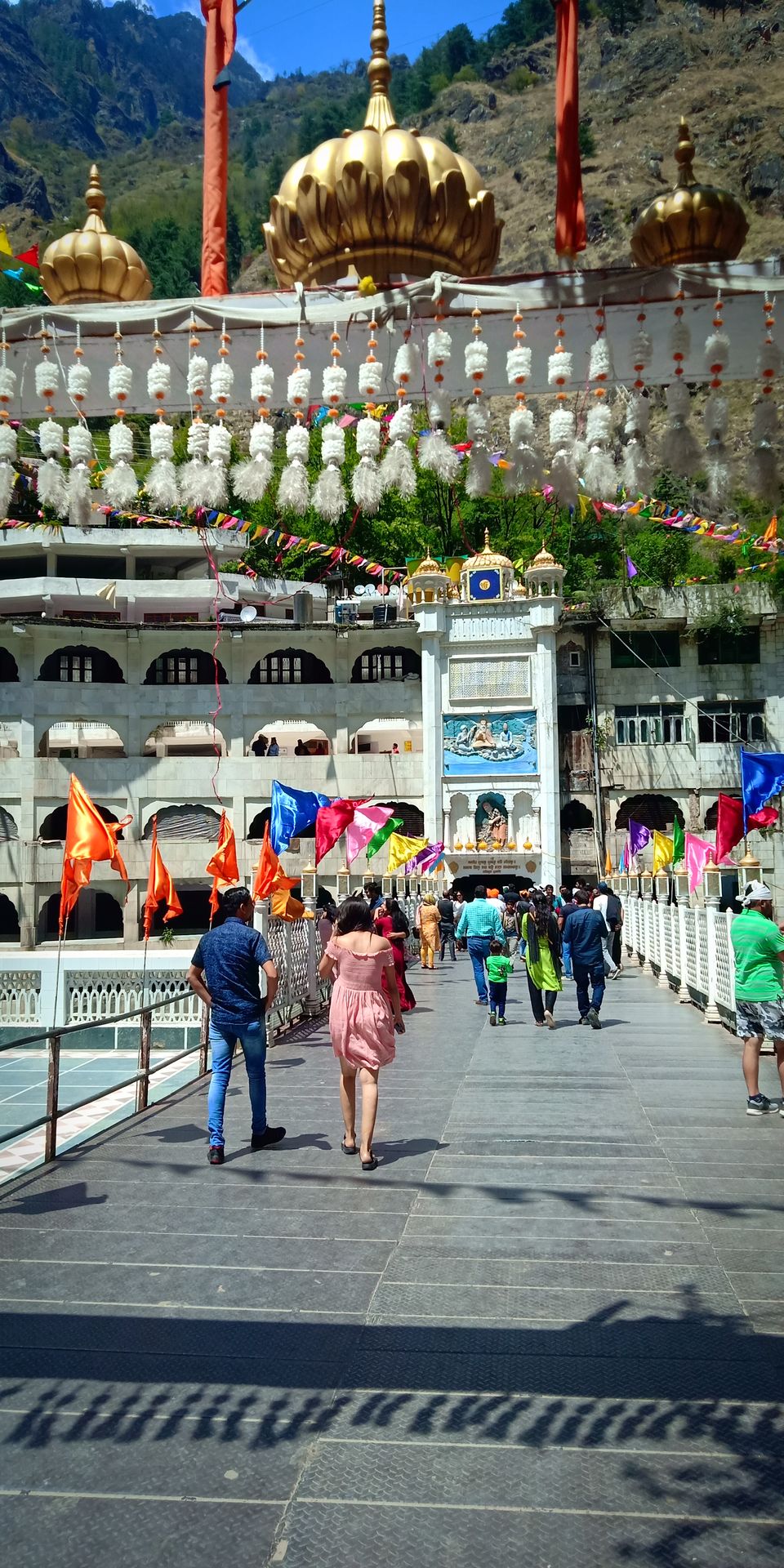 Going to Gurdwara and not having langar is a sin. The feeling of a community lunch gives you a lot of perspectives. After the Langar we sat down for some seva and helped other in segregating the curry leaves.
If you ever visit the Gurdwara, do sit down with these people for Seva, Its an experience you will relish for a long time.
Fast Forward.
We reached near Tosh,
Parked our bike near the under- construction dam.
Strapped on the rucksack, tucked our helmets to our bags.
Started climbing.
Took a tea break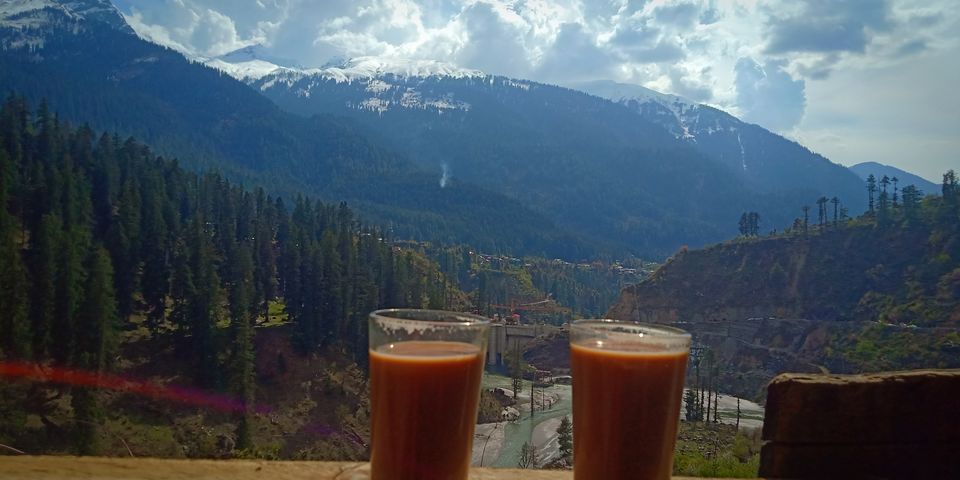 The trek started again. Passing through the last permanent settlement - Nakthan. We realized we have time, but not enough to reach kheerganga the same day. And then there was this conversation we had with the Police guy while parking the bike.
According to him, being a long weekend; the camps at kheerganga might be occupied completely. So the plan was made to make a stop at Rudranag.
The day was coming to an end, camp was set, blankets gathered. This was going to be a cold night.