A group of Adventurers started from Hyderabad with only one thing in mind is 'Mission Kedarkantha Summit' with Hyderabad Trekking Club and reached Delhi bought some few Trekking accessories at delhi and started to Dehradun by train and got a cab to Sankri which is a base village for Kedarkantha which was bustling with trekker's all over the world for various treks and it seems everyone is busy in preparing for their treks.
Our group too has taken rest at a village called Mori which is 25kms to Sankri before the night for acclimatization it was freezing cold ...The day has arrived which the whole group is waiting eagerly from many days lots of plans,dreams and most of the members are first timers from the group for Trekking but passionate about Trek has bought them their.with lot of things in mind we all started our Trek with great enthusiasm and josh we could see snow after 20 mins of our trek.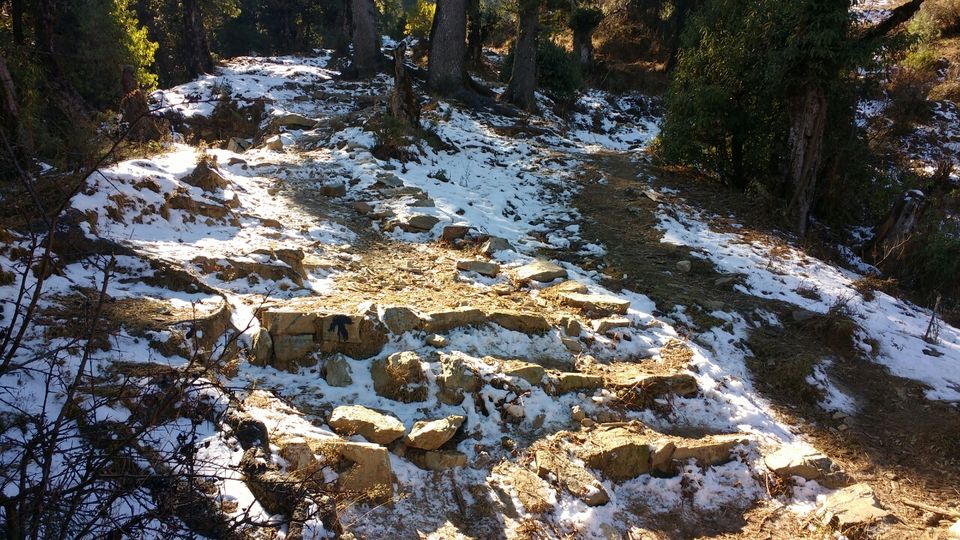 First snow and beautiful Garihal mountains behind pine and oak trees.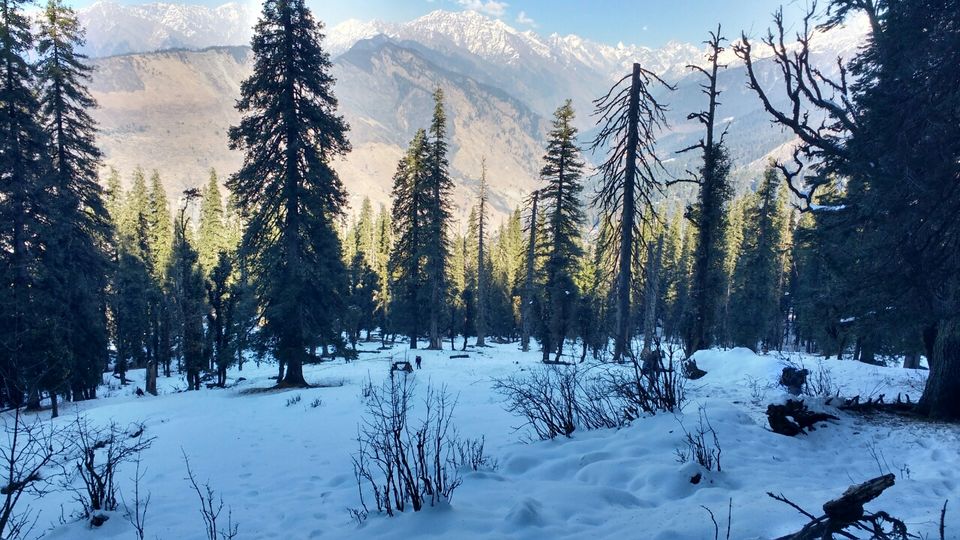 Day 1 Target is to reach Campsite 1 Juda Ka Talab which takes 4 hrs of uphill climb and the beautiful snow trails started which in turn increased lot of interest on trek.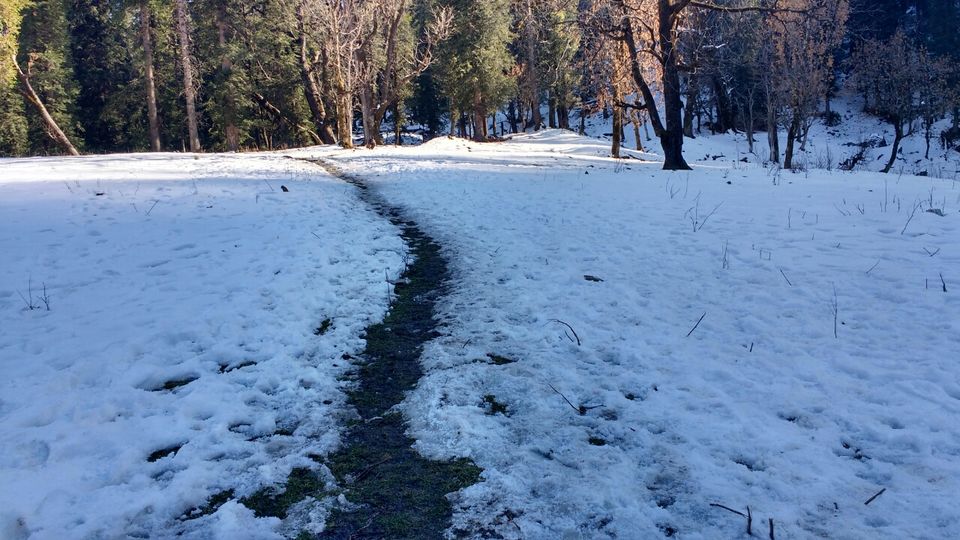 Group was moving slowly on medium pace on snow trails with lot of discussions on various topics....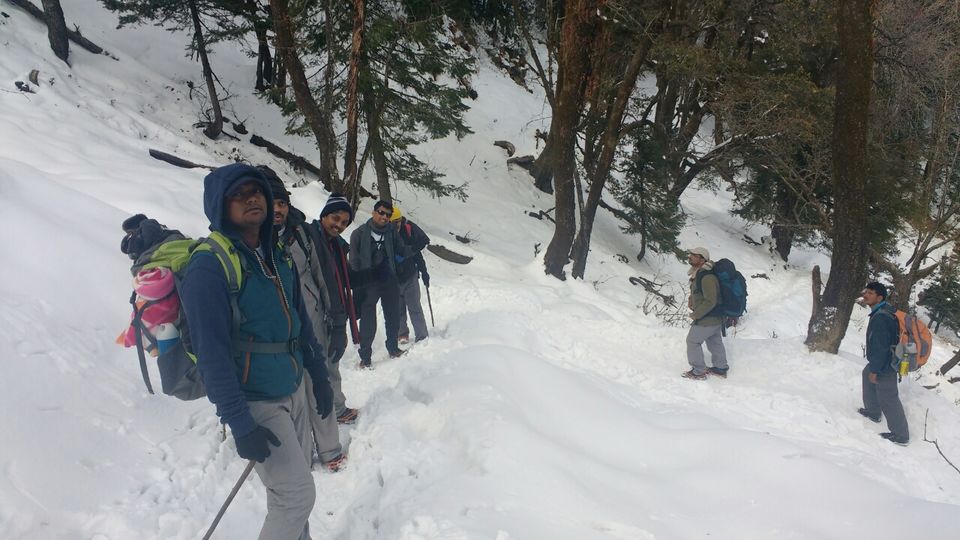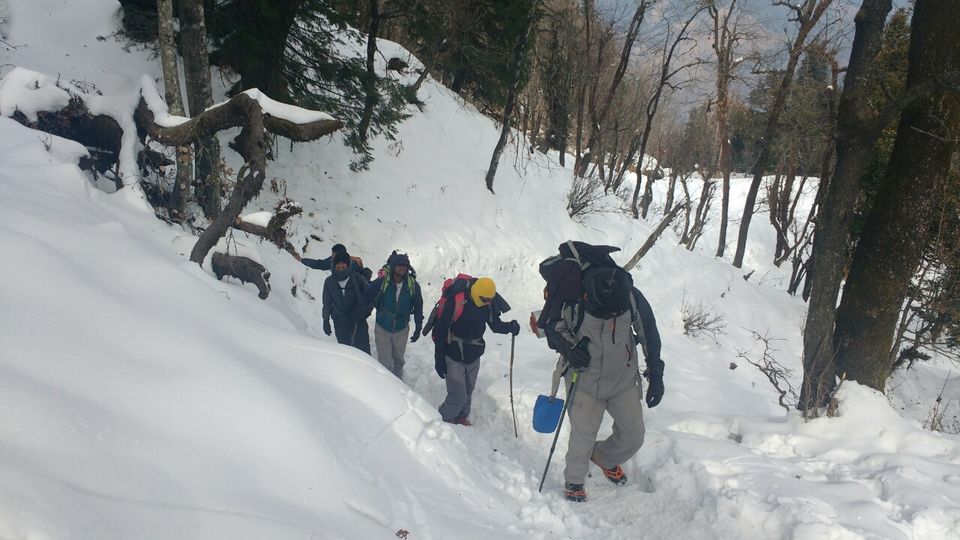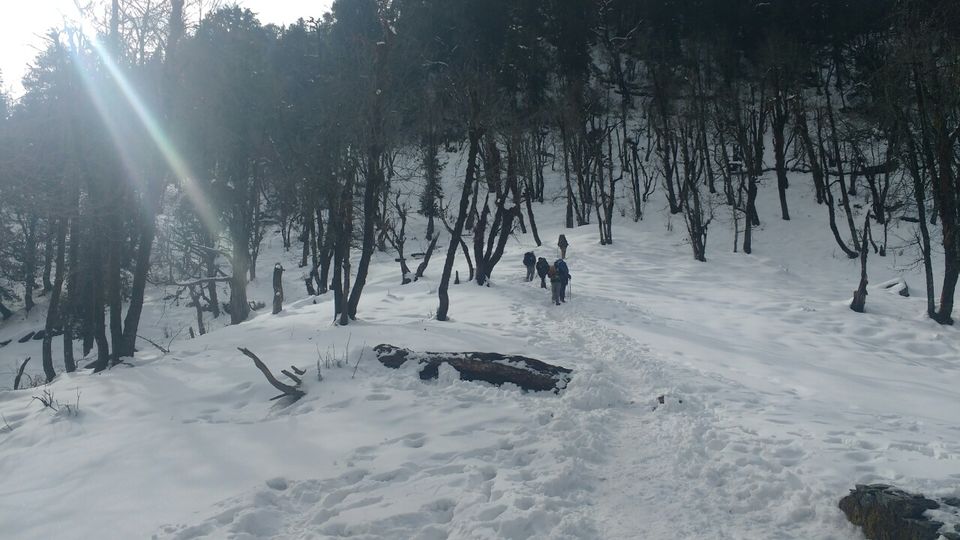 Taking some rest at few rest points and waiting for fellow group members helping each others bought great group sync and making new friends on the way.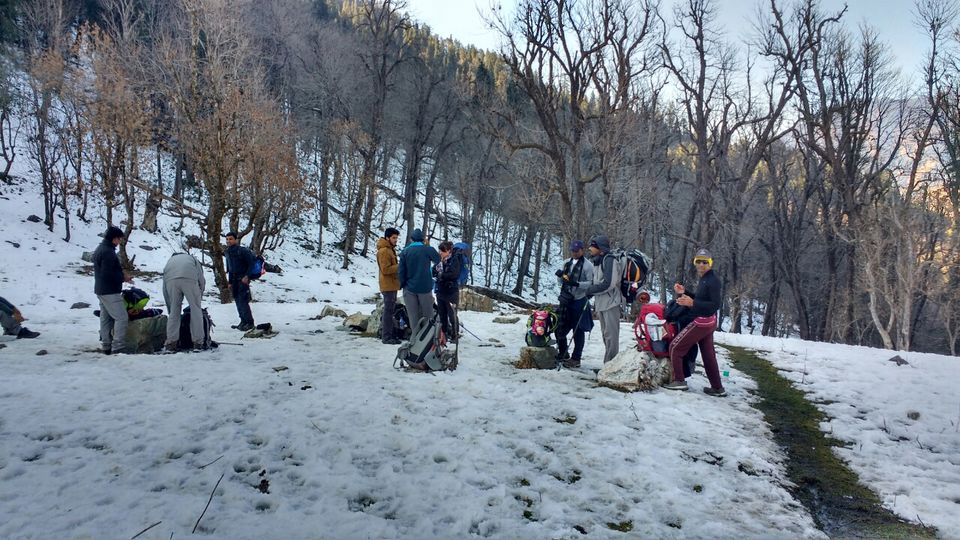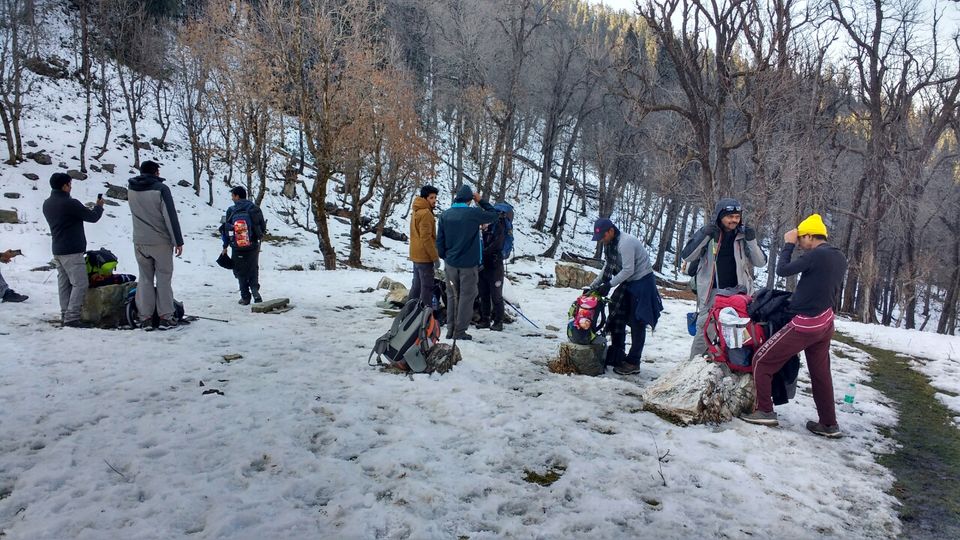 After 4 hrs of climb group reached camp site 1 Juda Ka Talab which is a beautiful frozen lake and views are mesmerizing.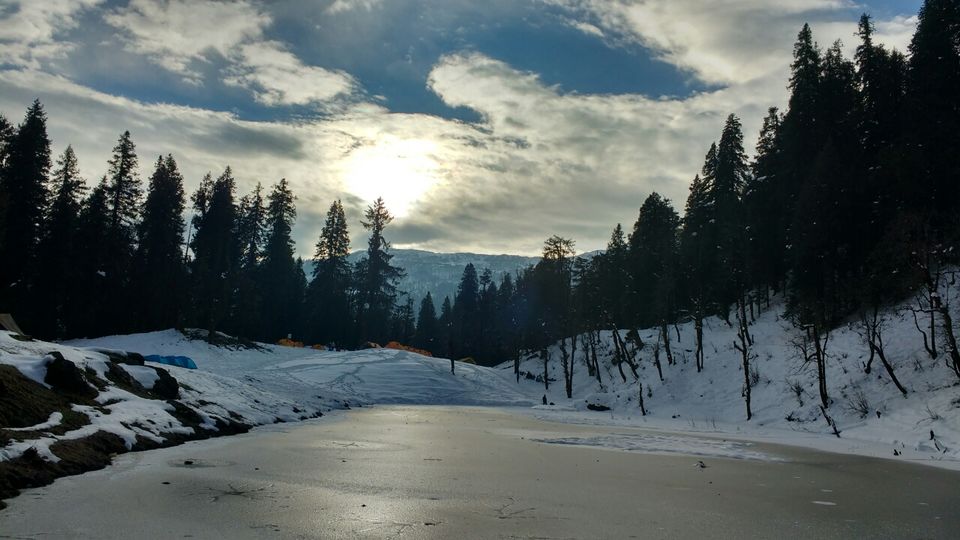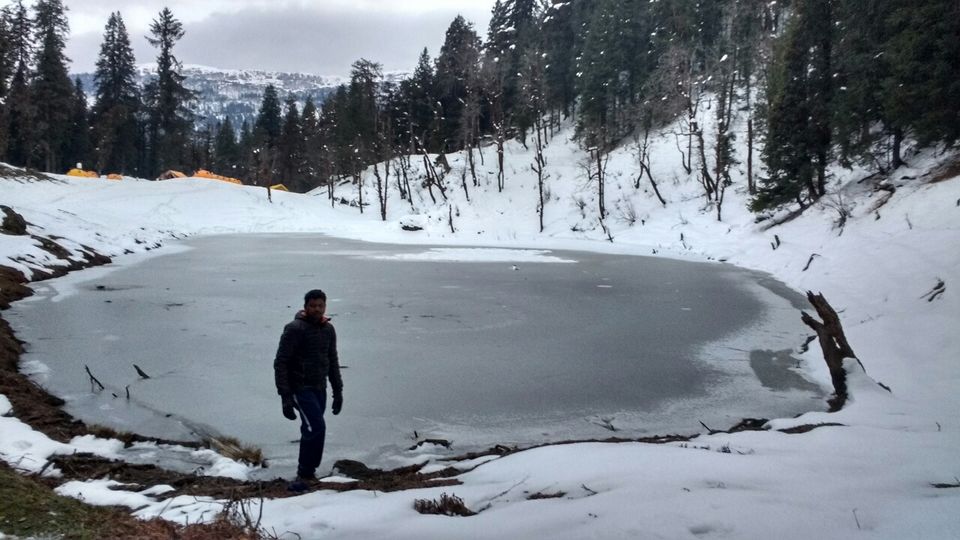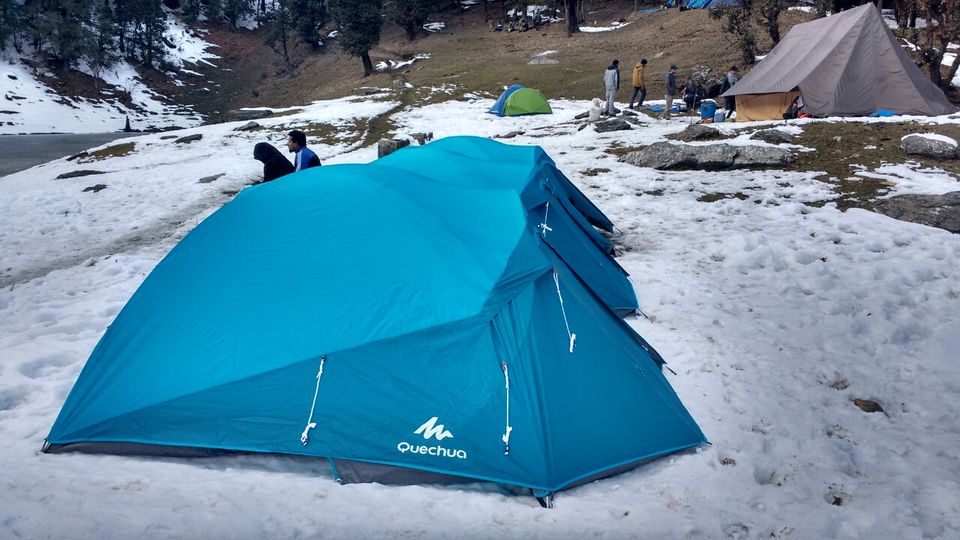 our first camp site beside frozen lake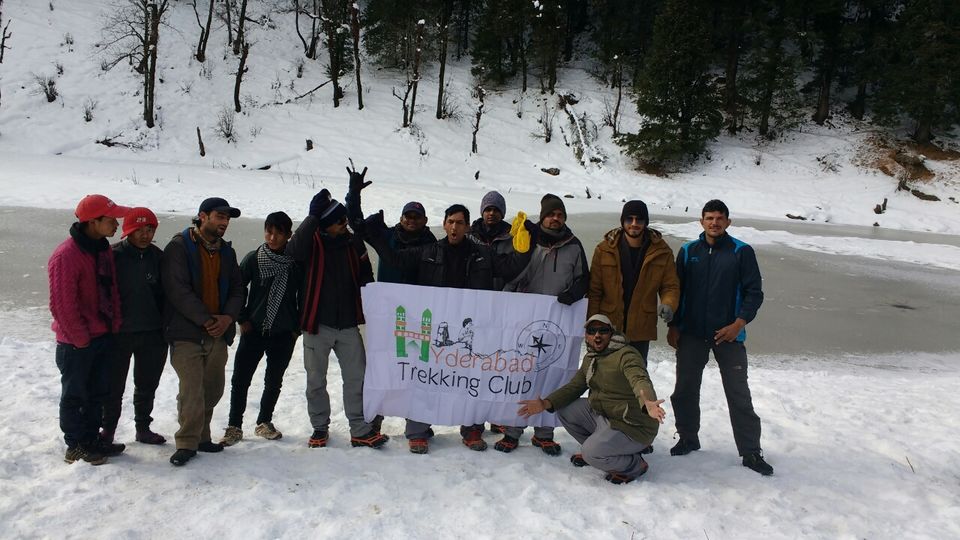 Meanwhile members are in busy taking infinite number of pics at frozen lake and spent rest of time at a bonfire till night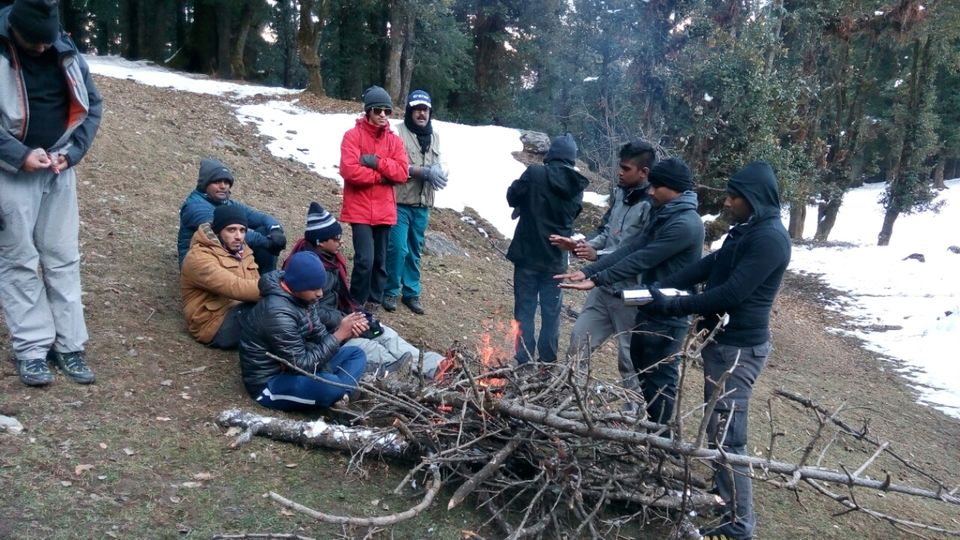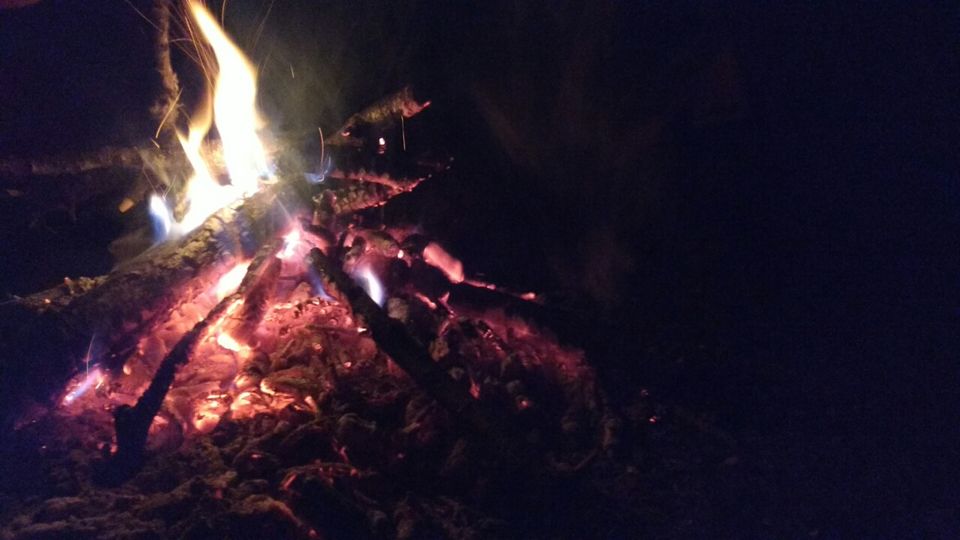 Day 2 We started to camp site 2 I.e.,Kedarkantha Base which was 2 hrs steep climb under pine & oak trees on snow trails.
Kedarkantha Base was another beautiful camp site with large meadows covered with white snow carpets.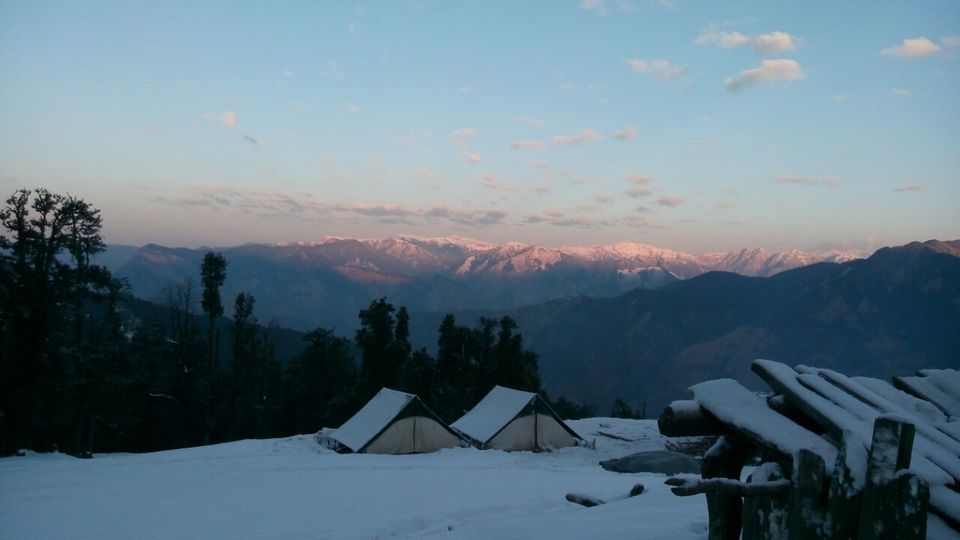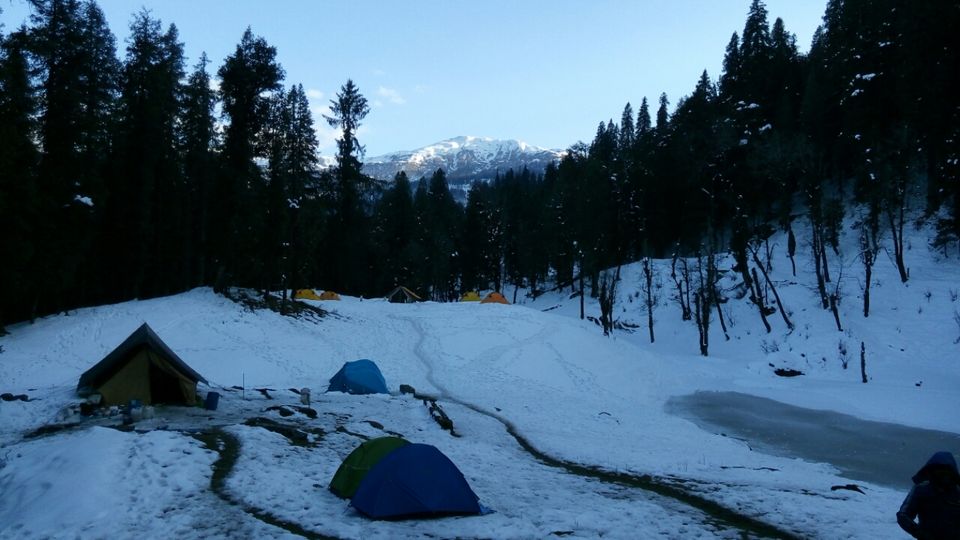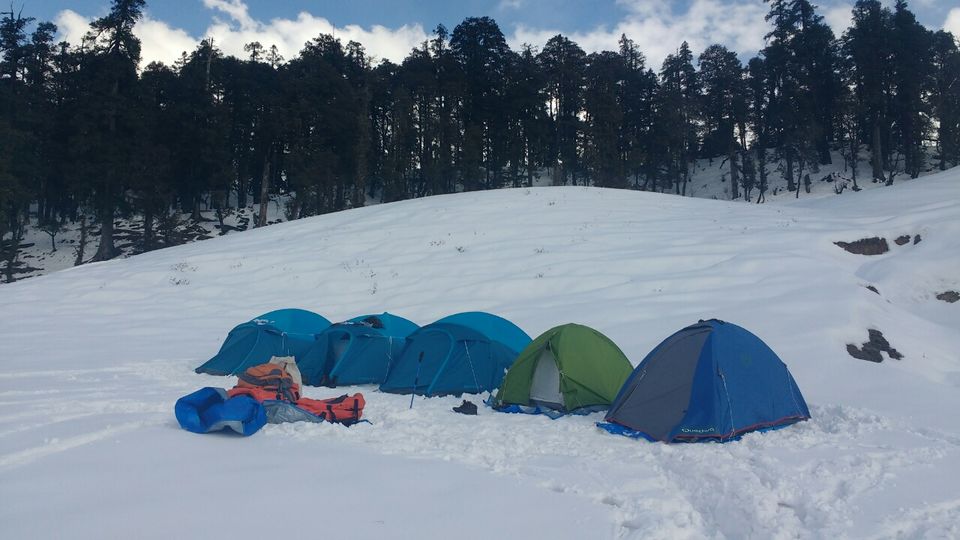 Our pretty awesome campsite.
On Day 3 the long waiting day has come team is busy with preparations for summit and we started at early morning @ 4:45 PM in freezing cold started our journey to summit which was a 3 hrs steep climb to summit the views were mesmerizing, stunning and beautiful mountain ranges which pushed us to do summit and at least our team is on the highest point @ 12500 ft (3810 mtrs)