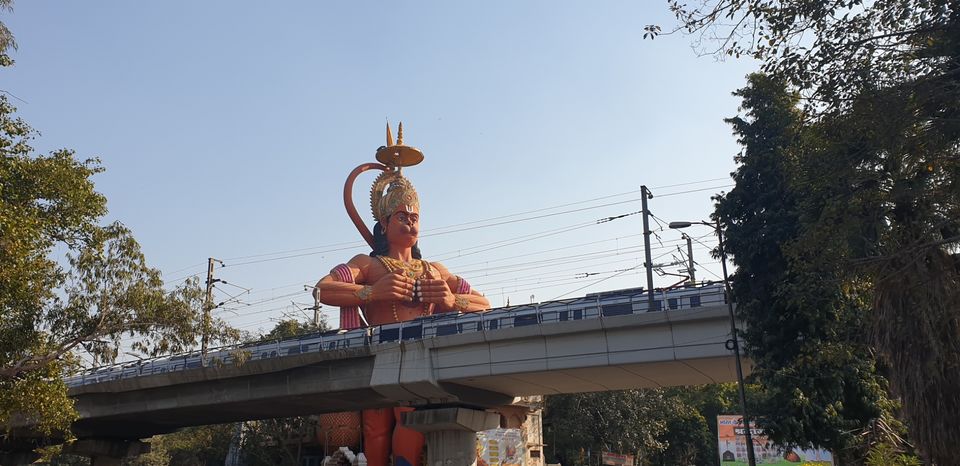 We reached delhi by 10:00 am. And after that we went to cloak room at platform 16 to keep our luggage because our bus to Dharamshala was at evening 7:40 pm. After that we went out of the New Delhi Station where we hire Cycle Auto then we went to Bangla Sahib Gurudwara. It was so relaxing, we will write a different blog of our Experiences at Bangla Sahib Gurudwara.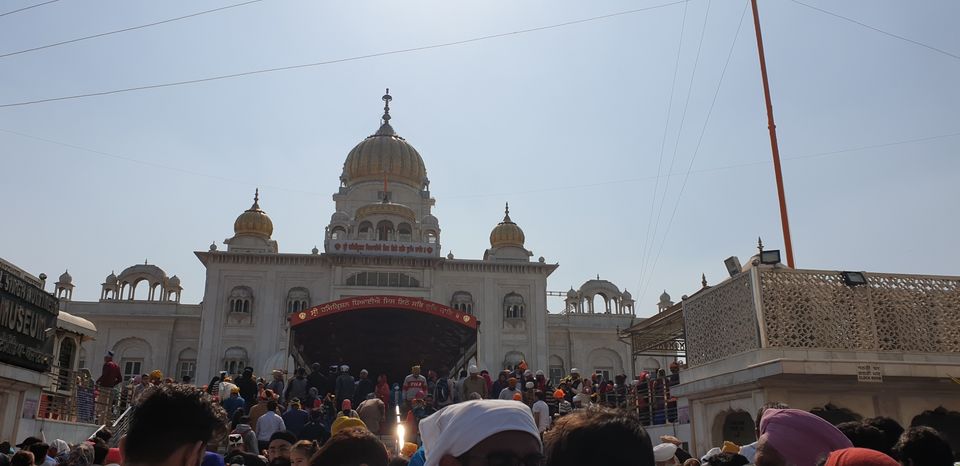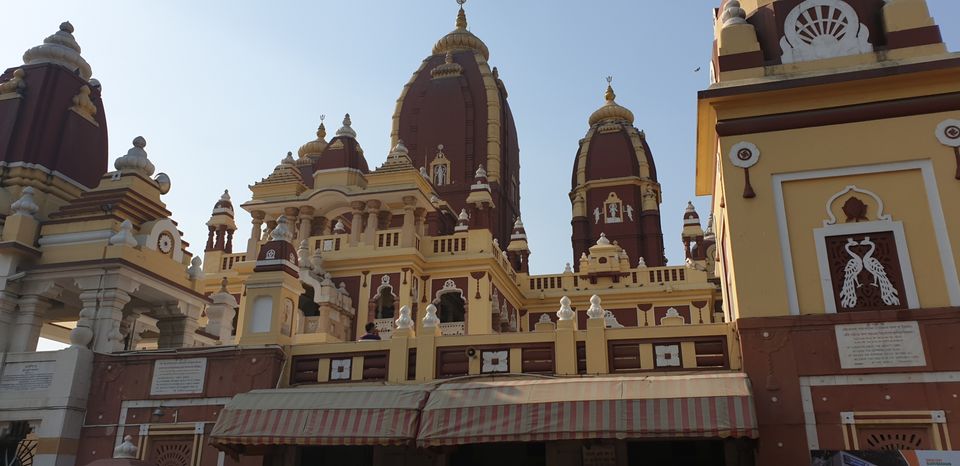 After Birla Mandir we visited Hanuman Mandir at Jhandewalan.
Hanuman statue an iconic backdrop that redefines Delhi
The image of Metro passing by the 108-foot Hanuman statue near Jhandewalan used in several Hindi films represents the coexistence of religion and modernity in the city.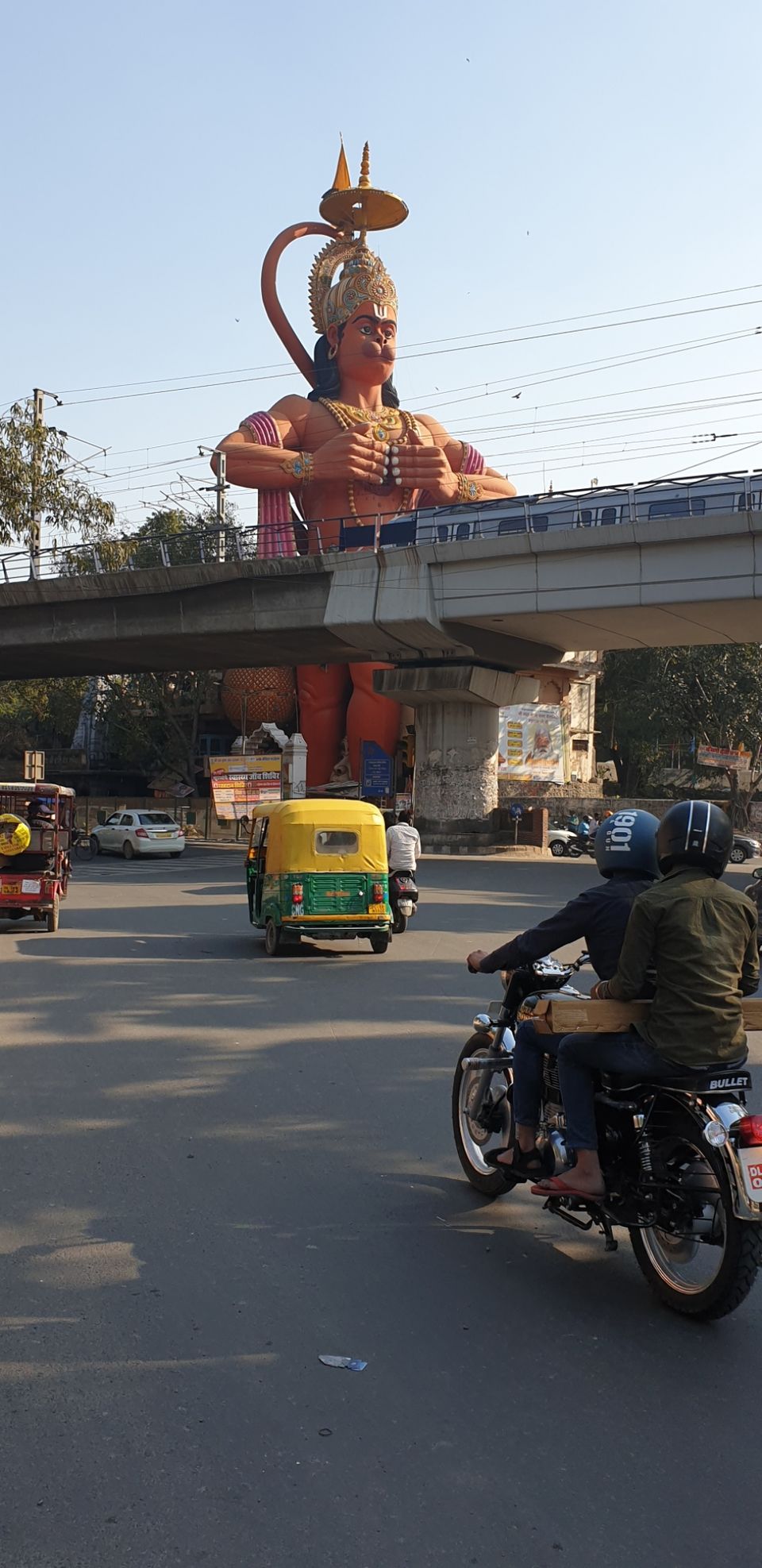 After Hanuman Mandir we visited Jantar Mantar.
Jantar Mantar is located in the modern city of New Delhi. It consists of 13 architectural astronomy instruments. The site is one of five built by Maharaja Jai Singh II of Jaipur, from 1723 onwards, as he was given by Mughal emperor Muhammad Shah the task of revising the calendar and astronomical tables.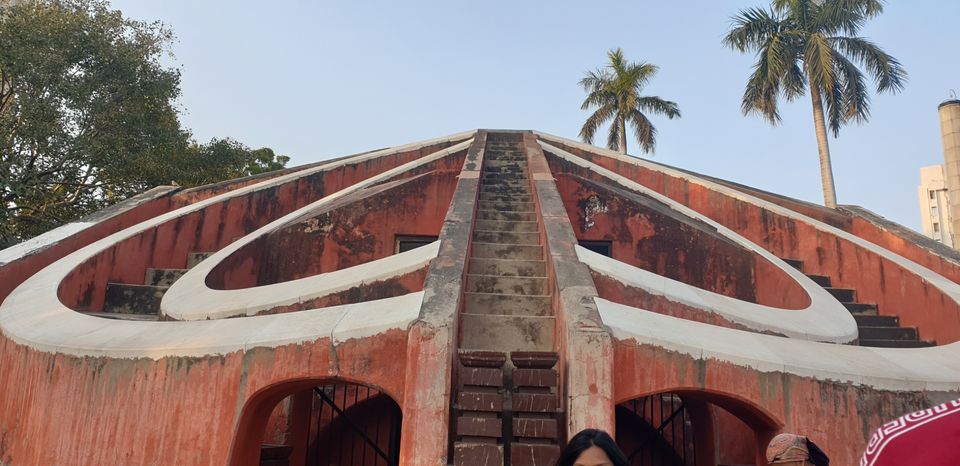 After the visit to Jantar Mantar, we went to Red Fort.
The Red Fort Complex was built as the palace fort of Shahjahanabad – the new capital of the fifth Mughal Emperor of India, Shah Jahan. Named for its massive enclosing walls of red sandstone, it is adjacent to an older fort, the Salimgarh, built by Islam Shah Suri in 1546, with which it forms the Red Fort Complex.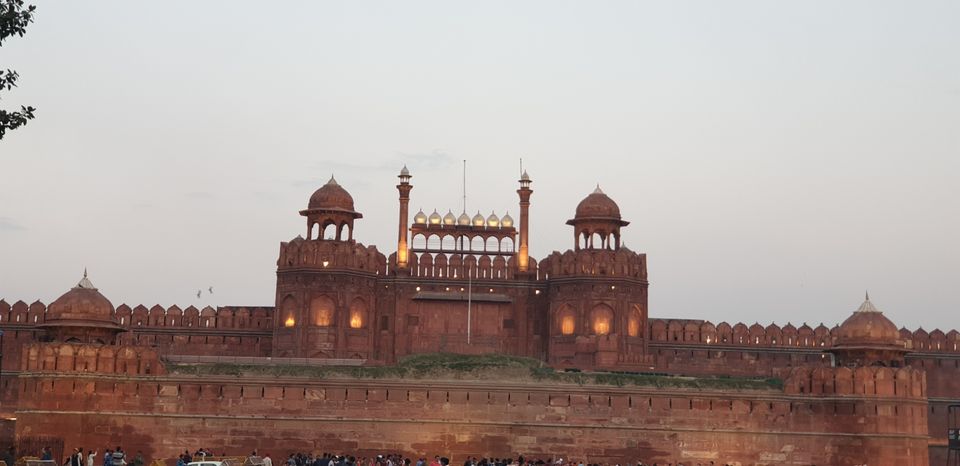 After visiting Red fort we went to ISBT Kashmiri Gate to catch our Bus to Dharamshala, in this way we finished our day out in Delhi with in 500 rs including food for 2 person.
Follow us to know more about our 10 days trip to Himachal Pradesh.
Then we went to Laxmi Narayan Temple.
The Laxminarayan Temple, also known as the Birla Mandir is a Hindu Temple up to large extent dedicated to Laxminarayan in Delhi, India. Laxminarayan usually refers to Vishnu, Preserver in the Trimurti, also known as Narayan, when he is with his consort Laxmi. The temple, inaugurated by Bapuji, was built by Jugal Kishore Birla from 1933 and 1939. The side temples are dedicated to Shiva, Krishna and Buddha.