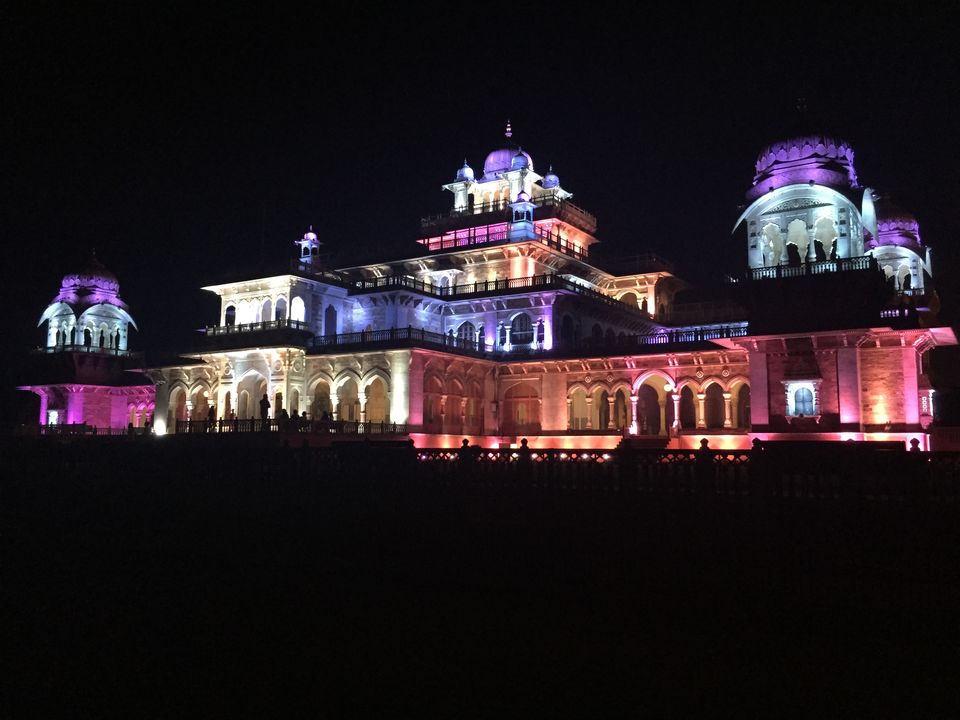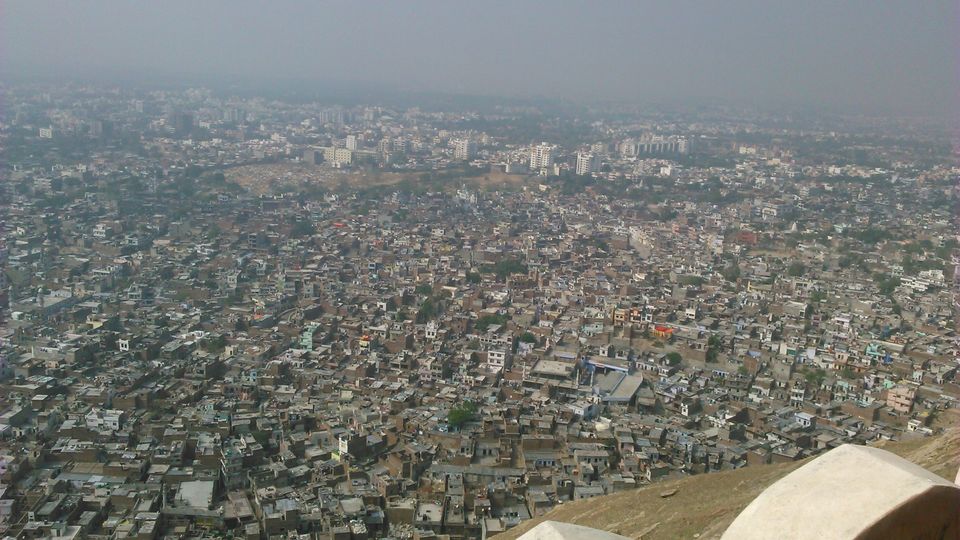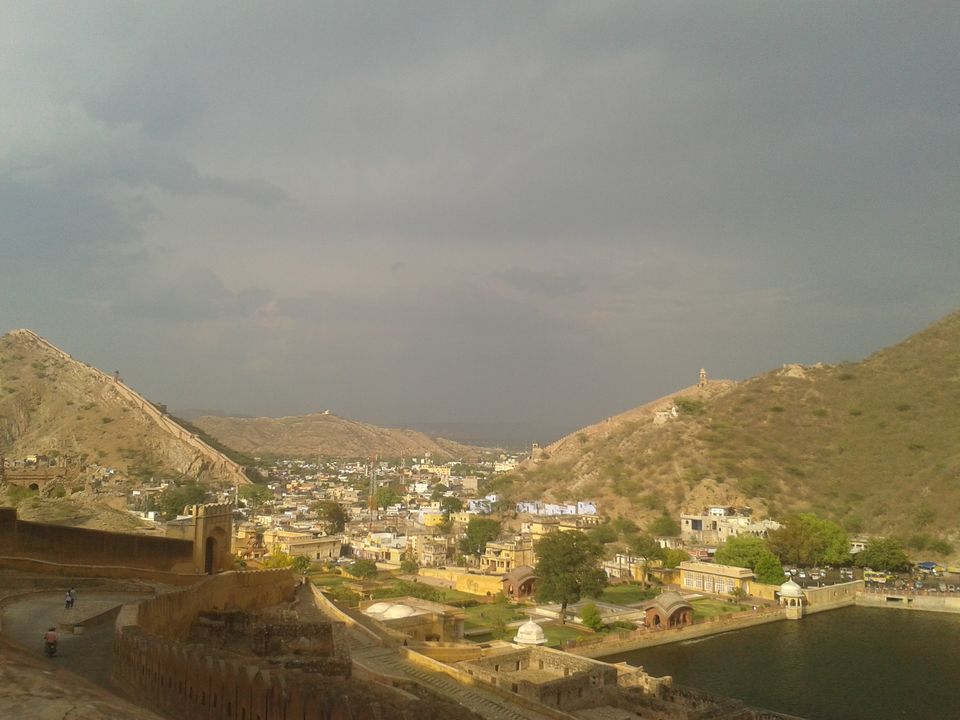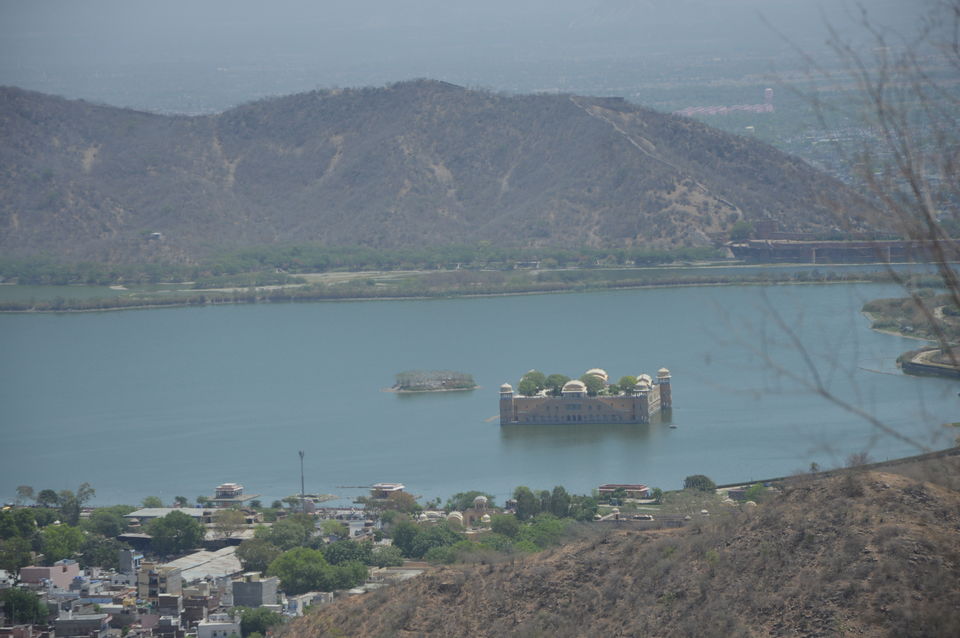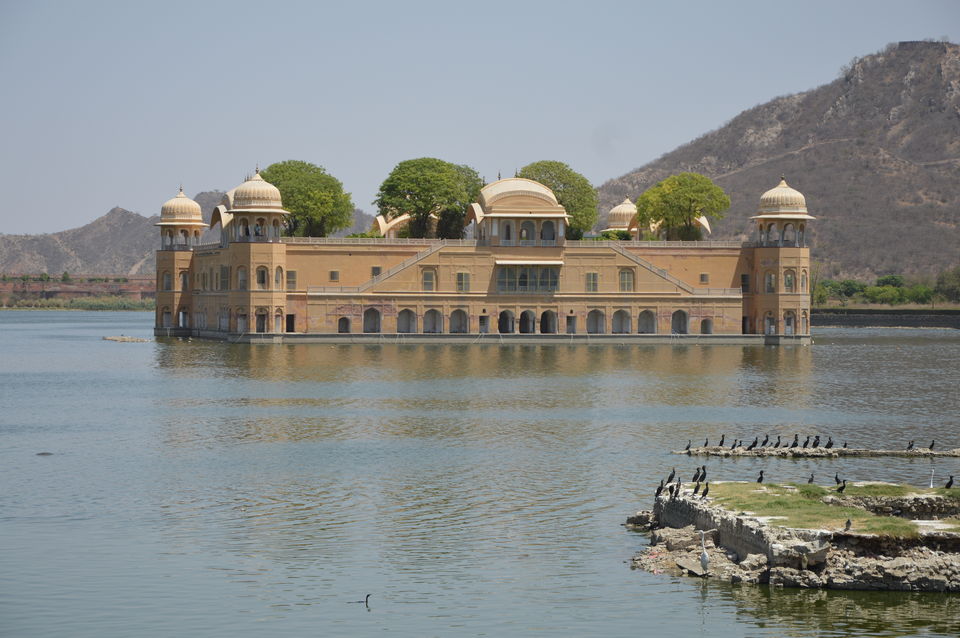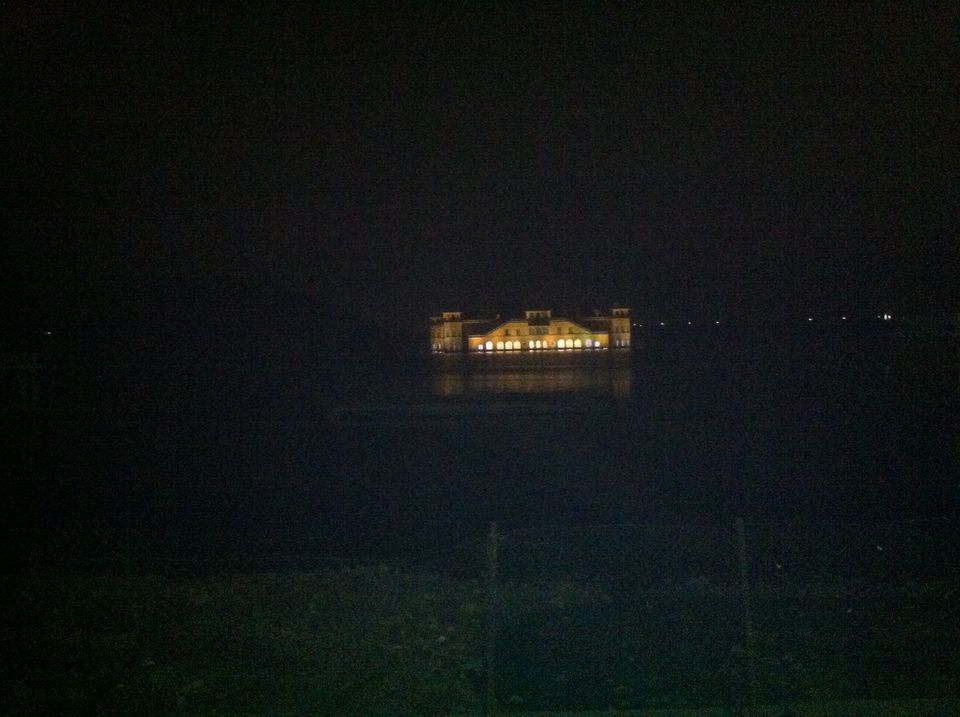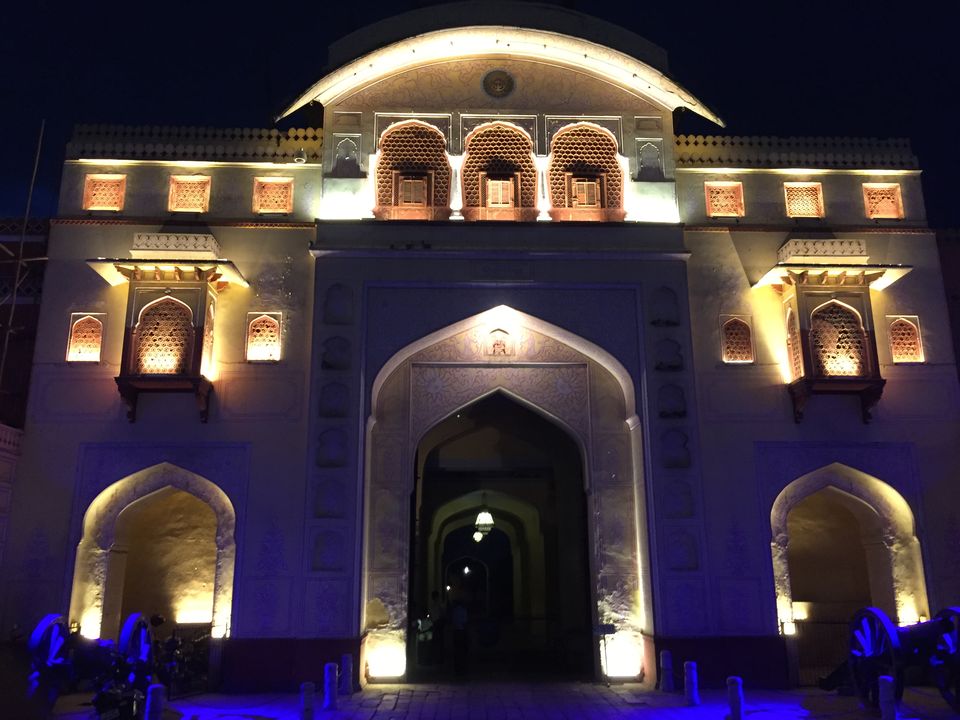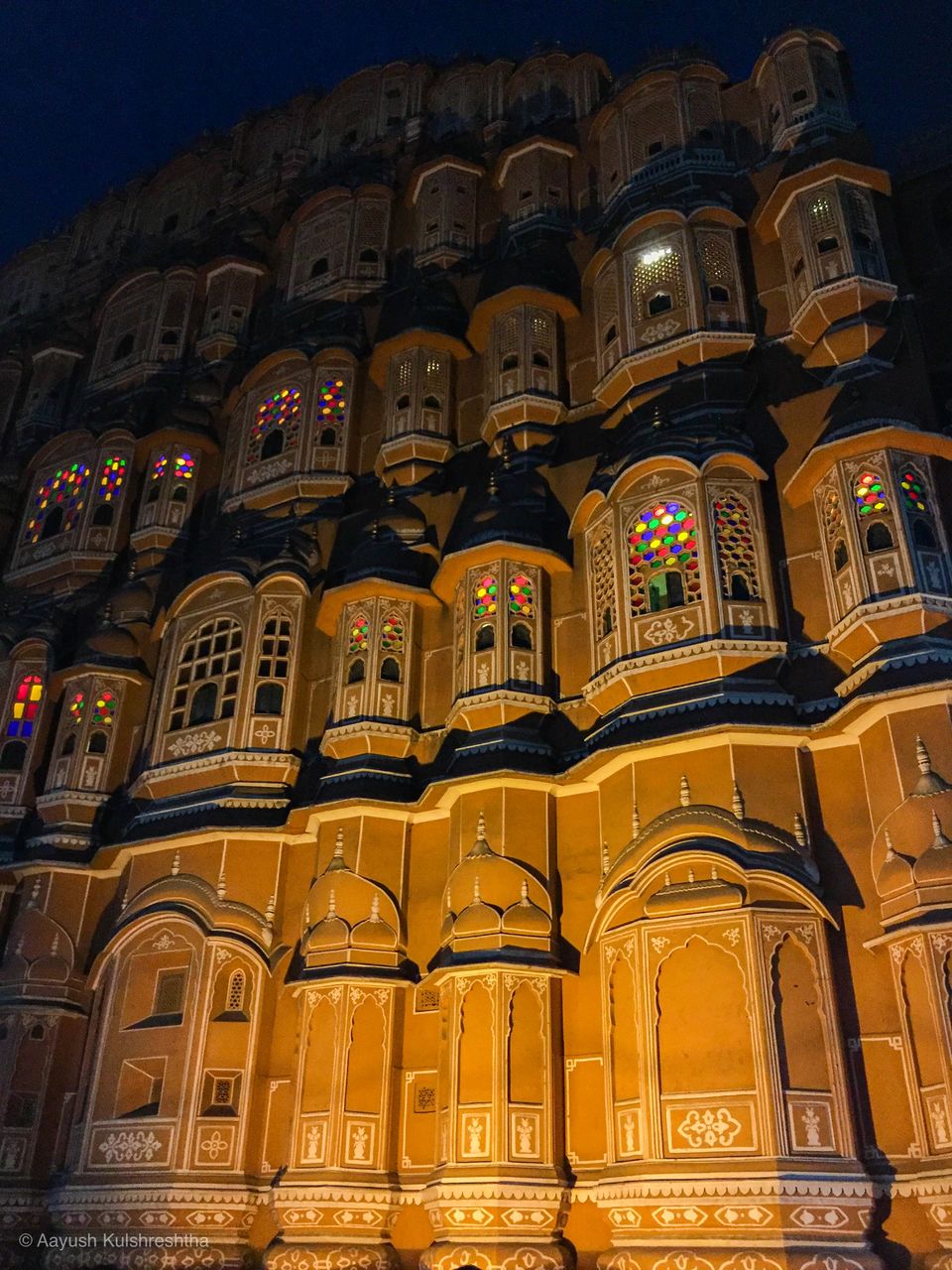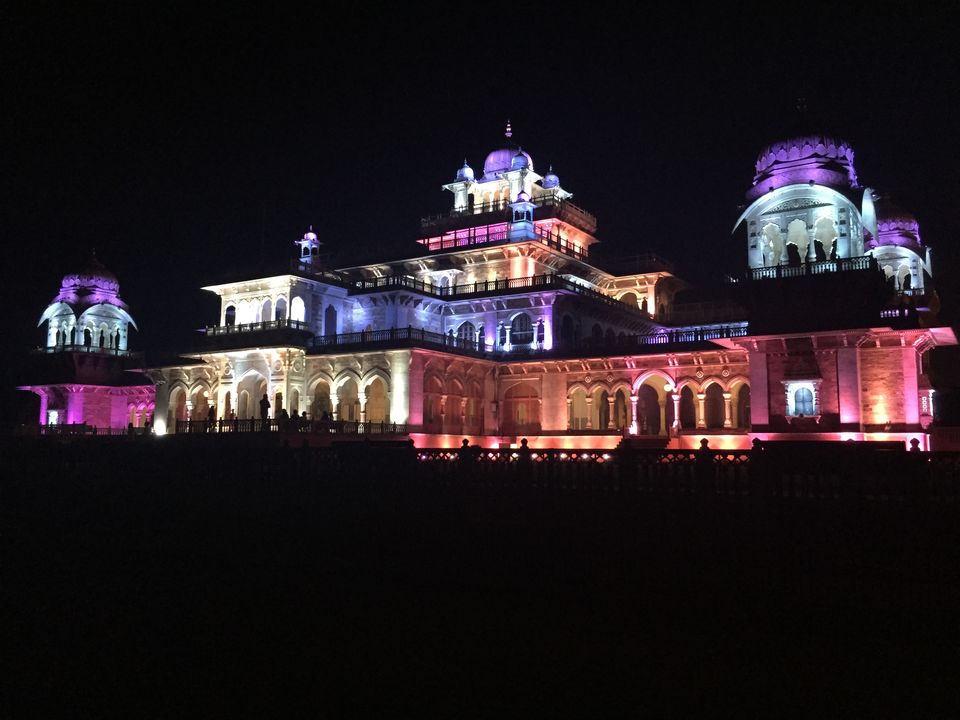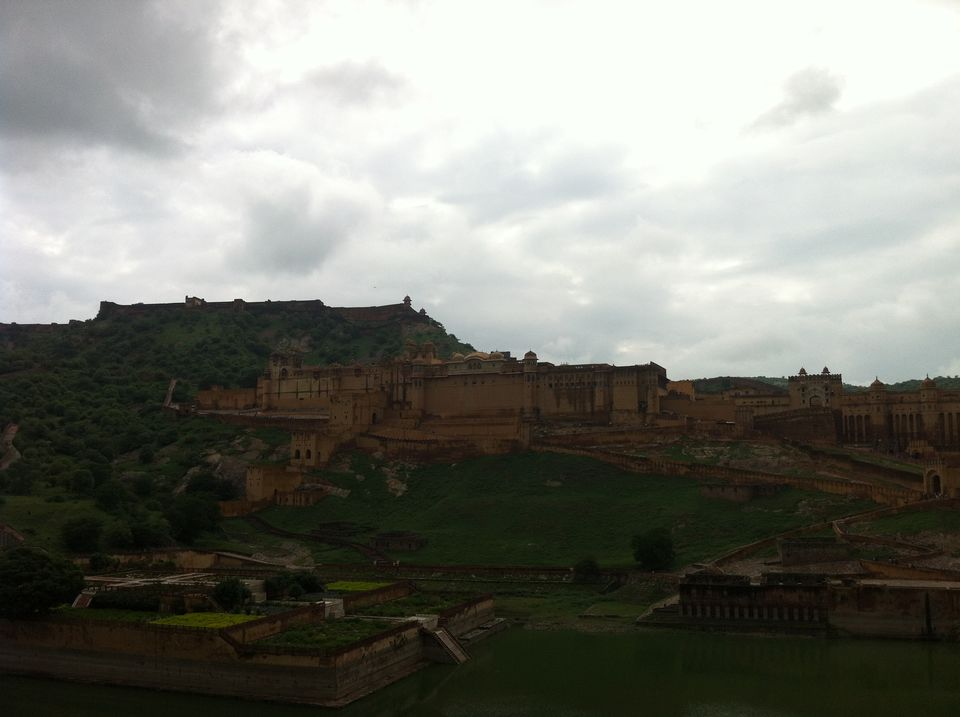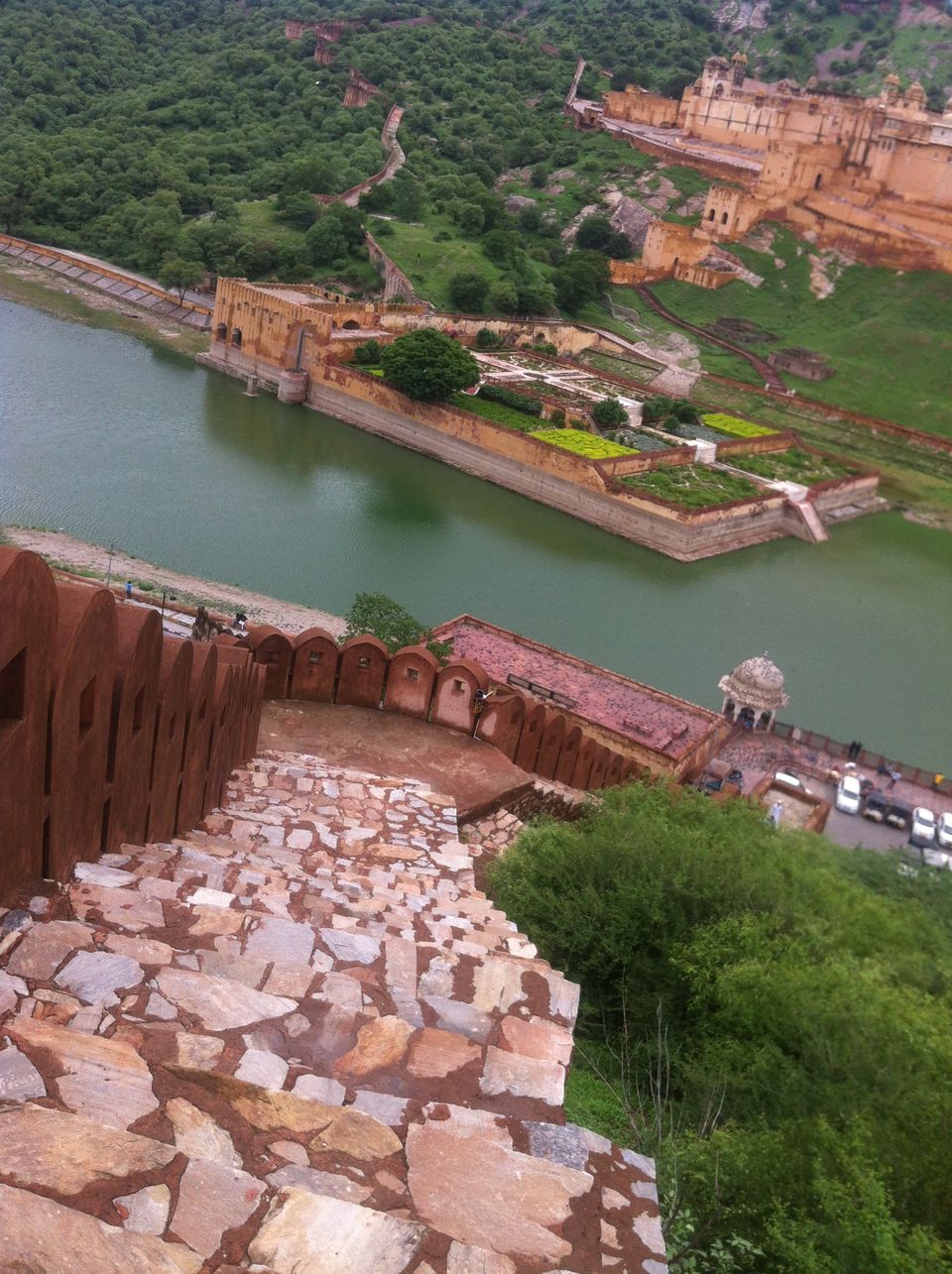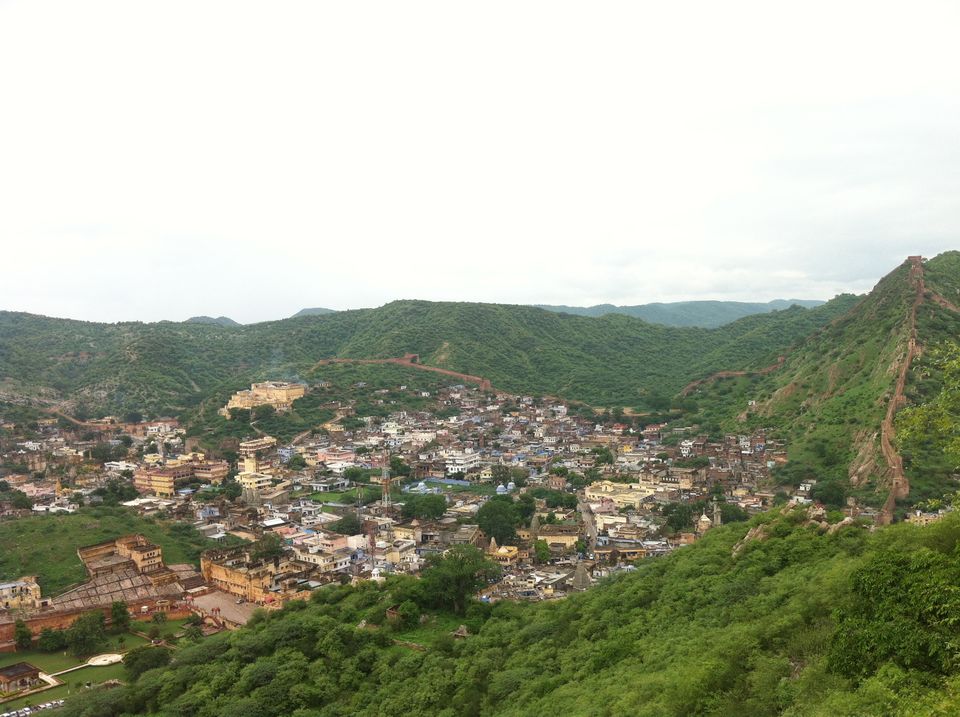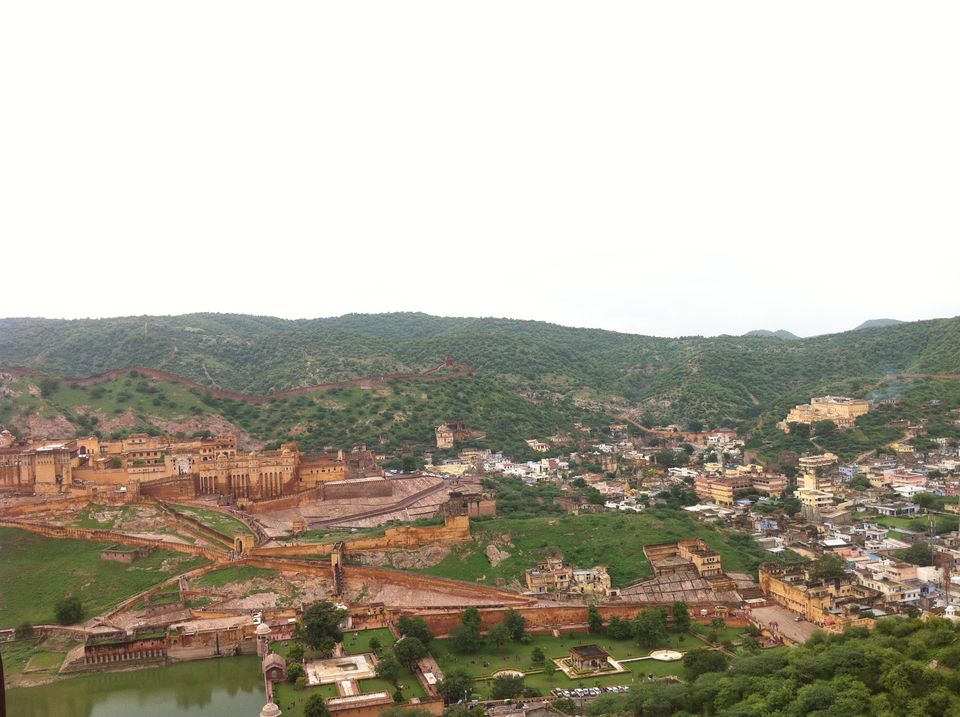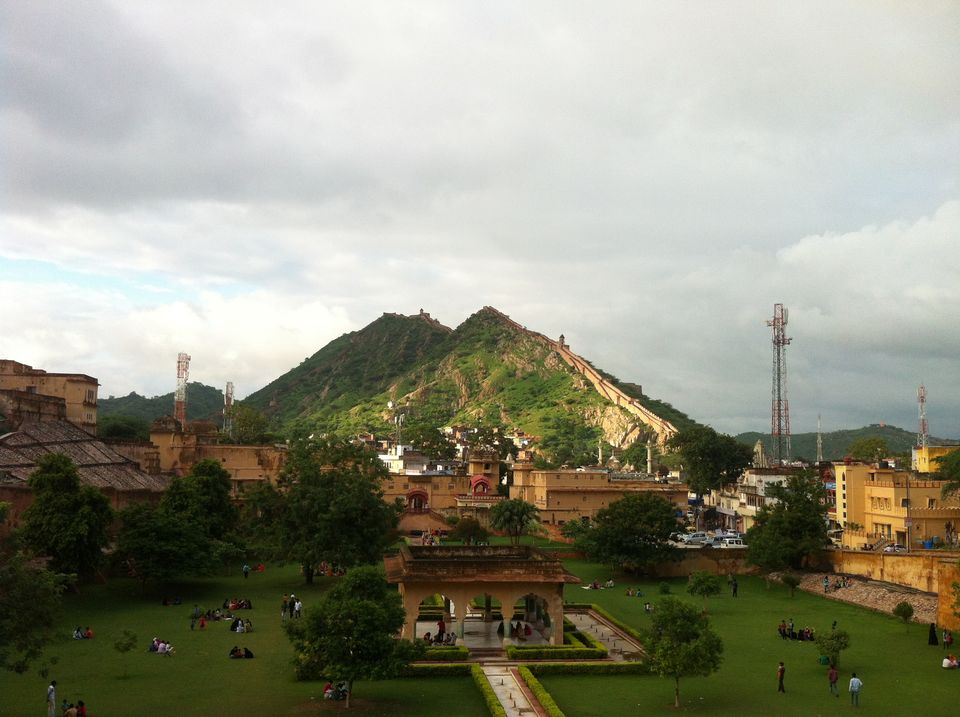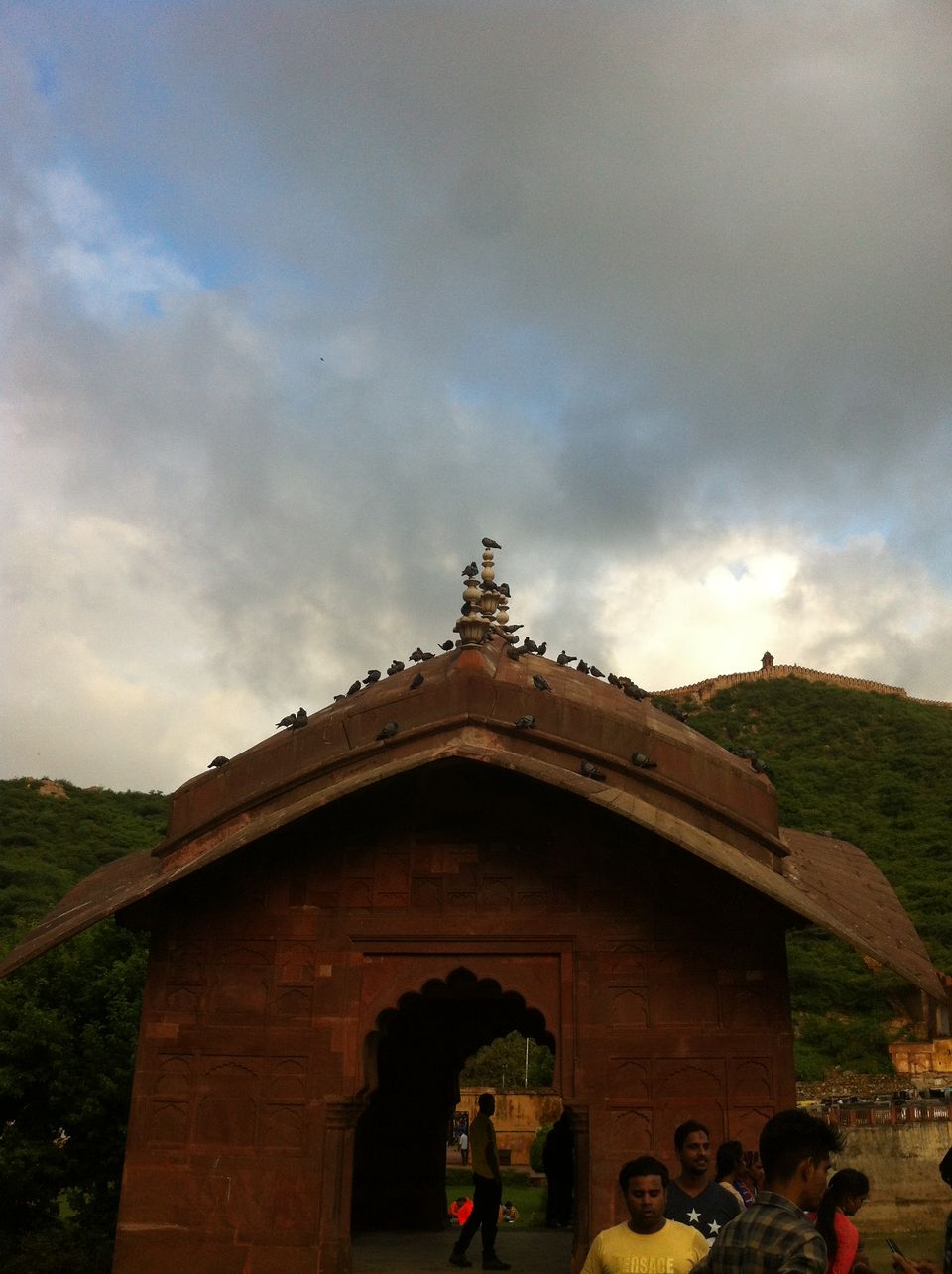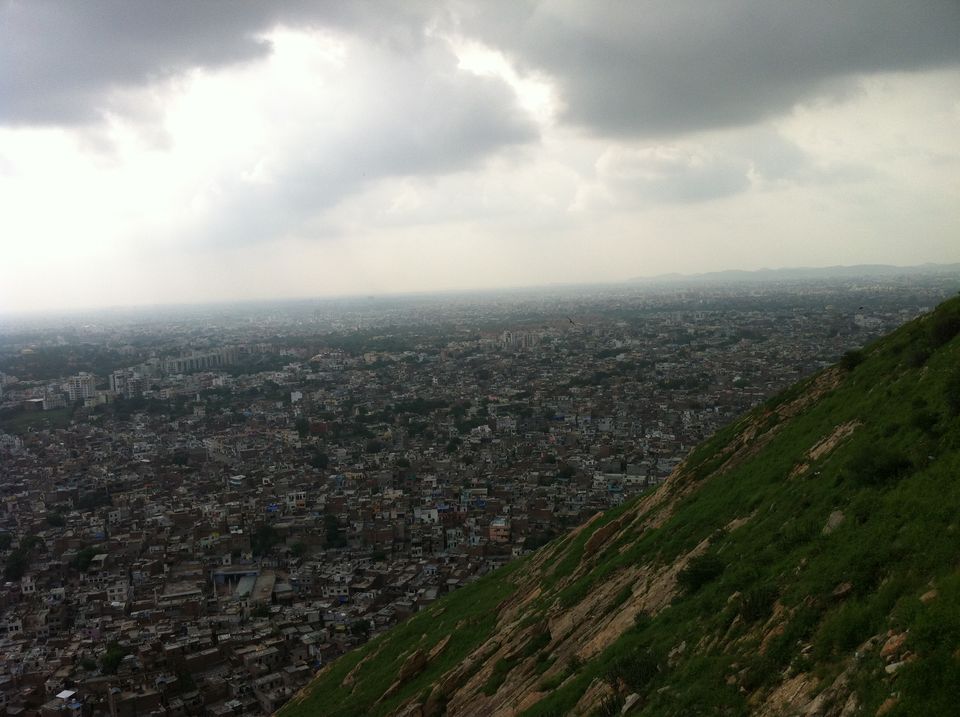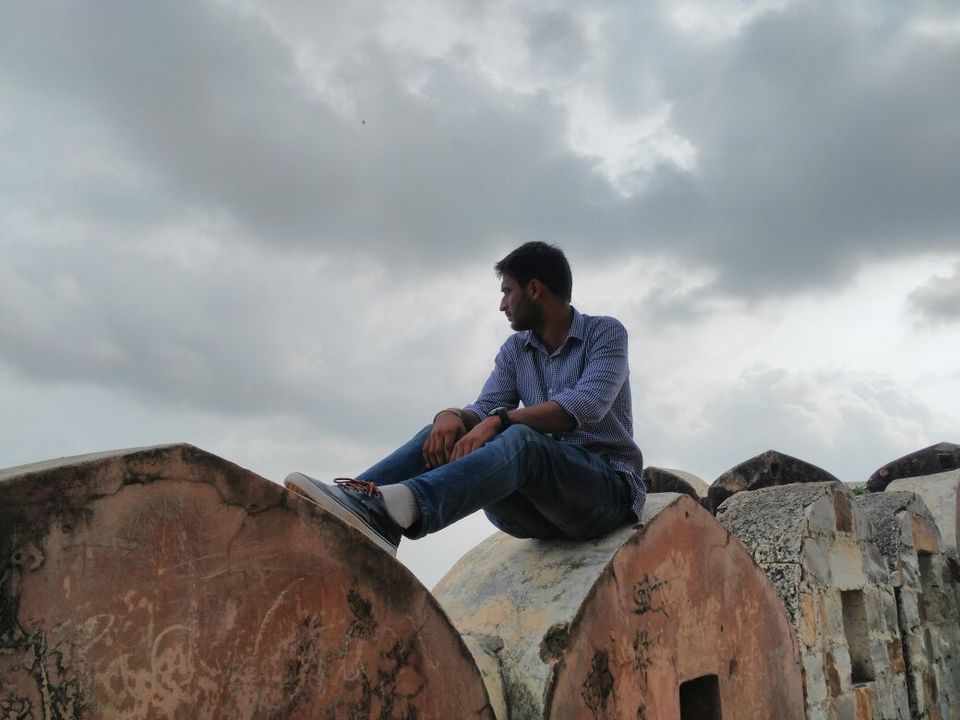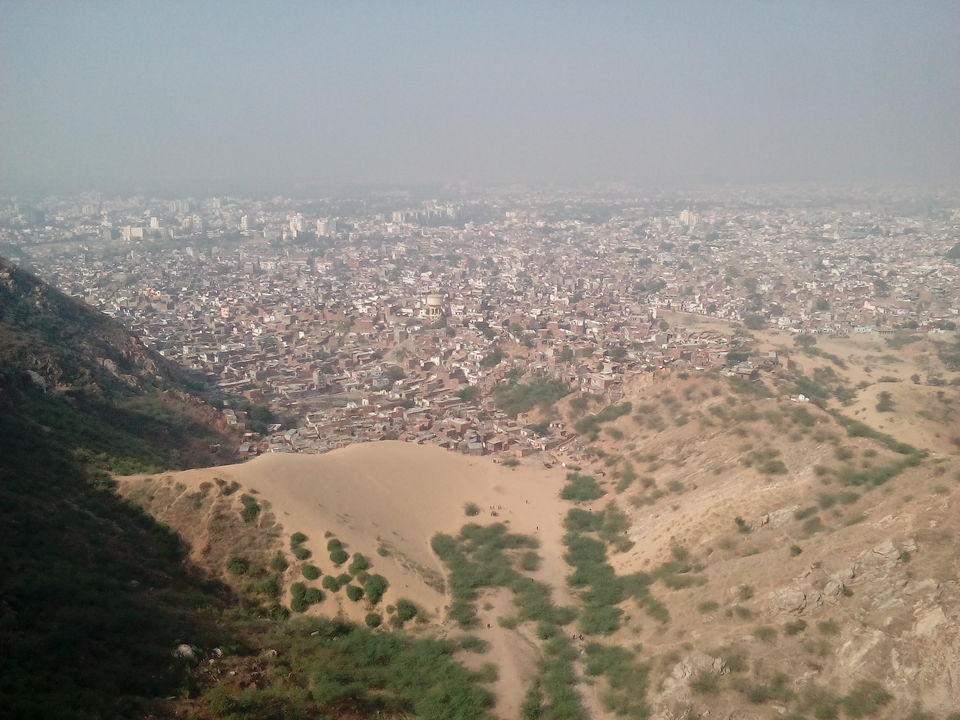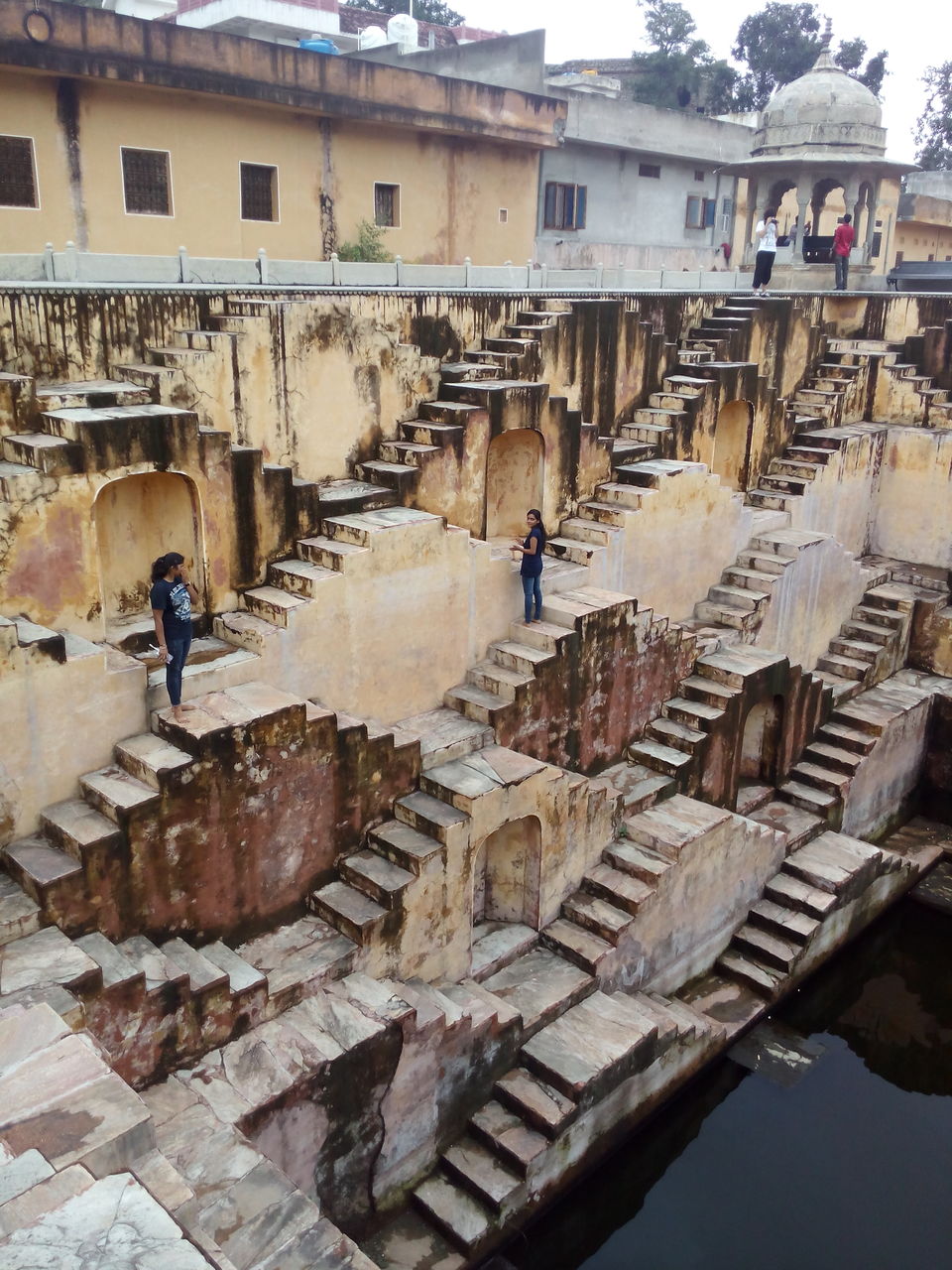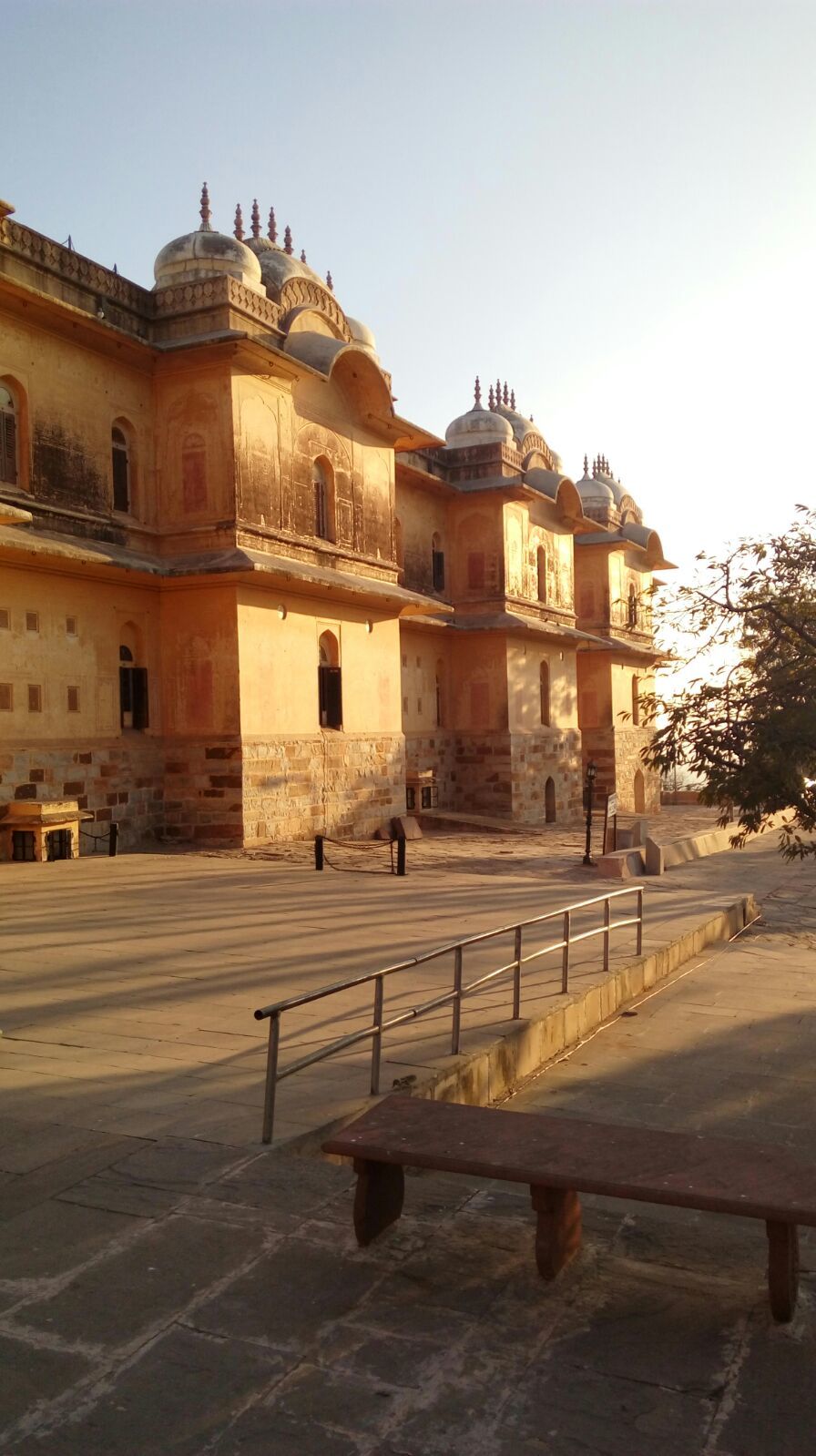 JAIPUR
(THE CITY OF SIMPLICITY)
Jaipur was founded by and named after Maharaja Sawai Jai Singh, the ruler of Amber, in 1727. It was as a welcome gesture to Queen Victoria and Prince Albert that the city was painted pink in 1876 and gained itself the nomenclature of the Rose Pink City. Some places like Main Market are still painted in pink color which shows why it is known as pink city. Jaipur is a mixture of Modern as well as Historic Culture.
Jaipur is famous for its culture, food, Guest Hosting and for various monuments like Amber Fort, Nahargarh, etc. Jaipur is an economical city for a purpose of tourism. Here we have variety of food from street food to normal restaurant where quality and hygiene is strict. Best time to visit Jaipur is month of August to February between this time period there are two types of seasons one is "Monsoon" and other is "winter". Being an Engineering student I was living there from past 3 year in hostel but my friends decided to stay in Jaipur as a tourist for few days. So we planned a trip of 3-4 days.
We started our journey and booked a hotel near the main Bus Stand (Sindhi Camp). We booked that hotel for 4 days, It was a three star hotel and we got some discount on booking from online hotel booking website. We booked 3 rooms for Rs.3600 which mean Rs1200 per room for 4 days.
Day-1
So it was our first day we need to reach hotel by 1pm in afternoon but we were late and reached there by 6pm in evening. After reaching hotel we settled down and hurried to go World Trade Park and Gaurav Tower. These two places are close to each other. Where World Trade Park (WTP) is a mall with some branded shop and there is Dubai market in which you will get everything imported from Dubai and Gaurav Tower (GT) is large scale market with different outlet of brands and normal retailer. After spending some time at WTP then we went to GT and spending some time there we went to Chawala Dhaba which is between both GT and WTP so we stop there and had our dinner just in just Rs 480 after completing our meal we went to nearby coffee shop known as GVD then there we had a glass of a coffee in just 360 for 6. After this we went to our hotel back.
Day1 EXP- Rs300 Transportation of both sides
Rs480 in Dinner and 360 in coffee
Total- Rs1140 and Rs190 per person
Day-2
This was second day of journey. We already decided the place where we have to visit. It was a nice cloudy day with some cool breeze, so we book a self driving car on daily basis and headed towards 'Galta Ji', this is a place with some temples and some Ponds (kunds). In those kunds anyone can dive for few minutes so we also dive in there and that water was so cold. After exploring Galta Ji we headed towards "Khole ki Hanuman Ji" and temple of lord Hanuman which is situated at some height after exploring hanuman temple it was 12:30pm so we headed towards local restaurant Hanuman Dhaba (Raja Park) for lunch and there we visited to local restaurant and order the normal food which was good in taste and just for Rs600 after making it full then we headed toward 'Chulgiri' which is another temple, I never visited there ever before so I was quite excited after reaching there I was stunned with the view from that temple and that environment was so fresh that I could feel that breeze happily. After spending some hours there we reach to our hotel back. After some rest it was time for dinner so we went to Railway Station just at the corner of main entrance there was local restaurant whose paranthas are famous so had our dinner there and those were so nominal those paranthas made our day. After completing dinner we went for tea to a vender which has its stall at Exit of Sindhi Camp that tea was good in taste. It was 9 in clock and we went to 'Jal Mahal' and seated there for an hour and reminding about whole day that how much it was short for us. Now again we were back to our station (hotel) and start planning for next day.
Day2 EXP- Self Drive car- Rs1200 (no petrol Charges) Lunch- Rs600
Dinner- Rs300
Total- Rs2100 and Rs350 per person
Day-3
From mistake of last day we learnt that there is nothing in waking up late so we decided to wake up early and went to Nahargarh, Trek to the wall in front of Amber Fort and Garh Ganesh. So first we went up to the 'Garh Ganesh' which is lord ganesha Temple at height approx 5 km up on a cliff so we drive there through car which was a twisted drive and it was an early day which was giving us the positive vibes. After visiting here we went to our next stop to trek but before that we want breakfast so from a local vendor we bought Curry Kachori one of famous breakfast of Jaipur. After breakfast we went to our destination we parked our car in parking and went to the lowest point that trek, it was not a proper trek there were stairs to reach up to high position of those cliffs. At very first we were afraid how we could reach there but slowly slowly taking some pause finally we reached there and the view of amber for was marvelous. We all were in sweat but at top there after succeeding us all was fresh it took 1 hour to reach on top. After sometime it was raining there and we were stuck there luckily we got a shelter to hide. The view after rain was so pleasing that it was not allowing us to move to next place but we have to move on next destination 'Nahargarh'. Nahargarh is the one of the highest point of Jaipur, from there each and every part of Jaipur city is visible, from bottom of those sloppy and curvy roads it was 9km on top we took pause on the way to have some clicks so finally we reached to Nahargarh first from the entry we made and gave 30-40 rupees for parking after parking our car we move to ticket counter on these kind of places student got concession on ticket (for student-Rs10 and for Non student- Rs50). Exploring Nahargarh is one of its challenge, that palace is so big that need to take rest for few minute, actually Nahargarh have its own sanctuary too so some area was banned to go dues to panthers. From many vendors above I heard that Sir Always use four wheeler in early morning and evening to someone else. After exploring Nahargarh we were coming down and in between the way there was Jaigarh Fort so we decided to visit it right now, so same procedure parking ticket, entry ticket but there was another ticket for camera if you click picture of cannon. Yes in Jaigarh cannon was world's largest cannon on wheel so we went up there and checked it and shocked yes it was huge very huge. We come back down and went up to Amber Fort side for lunch we went to a local restaurant who was specialized for Rajasthani Food there we order a plate of daal baati churma with chaach which cost us Rs1200 for whole. It was mid of afternoon still we need to complete one more place which was Amber fort. Amber fort is famous for its tunnel which goes to Jaigarh fort and behind it's there was a lake known as Amer Sagar Lake which was used by queens and other ladies of kingdom to bath. Now we were finished from here too it was a time to go back hotel and have some rest. After some rest we walked to the market which was 5 km away from hotel so we went there by auto rickshaw. We went to Badi Chaupad, Chauda Rasta and Johari Bazar these places are famous for their market style, shops were separated according to their section of clothing, study material and about some decorative things. While roaming there I saw a stall name as lassiwala that was Jaipur famous lassi (sweet buttermilk) shop who serve a whole big kullad glass in just Rs40. After moving from Badi Chaupad and Johari Bazar we headed towards Chauda Rasta that place was quite good in compare of other two there was less rush, so roam there around an hour and we got siren of hunger now we need food then we saw a stall of Pav Bhaji near bank and decided to try that so we tried that pav bhaji and it was good in taste was nominal in rate just Rs40 per plate. Now it was time to go back to hotel so we hired an E-Rickshaw and came back to hotel. So today we completed our 3 days of trip and tomorrow will be last and today was most tiring day of trip.
Day3 EXP- Self Drive car- Rs1200 (no petrol Charges) Lunch- Rs1200
Dinner- Rs300 Lassi- Rs240
Total- Rs2940 and Rs490 per person
Day-4
It was final day of our trip and today we were leaving to homes. So we decided to make another trek in early morning to a small cliff near to my college it always cherish me watching sunrise as we missed it a Nahargah,
So early in morning around 4:30 am we move toward Riico area which is on Delhi Jaipur highway, after crossing the college area there is village after that village then it will be visible, it was 28km away from my location we reached, there were two ways one from the back of cliff which was just sloppy and full of stones and second one half with the stairs and halfway to trek. We were in hurry as sun was rising so we hurried and start our trek from the way of staircase approx climbing 300 stairs now it was turn to climb with help of pipe there was a support of pipe to on cliff. We reached on top just in 40 min and was on time and made our seat to sit and then start watching the sunrise, on top there was a small temple and local villagers were came there to pray. Now it's time to go back. We were back at hotel by 8'o clock and bought some poha's for breakfast and got fresh. Today was last day of our hotel so we decided to pack everything right now after that we should move. It was bit hot today, we went up to Govind Dev Ji temple first, after that we went to Jantar Mantar we explored that place and got to know how scientific it was. After that we went for a lunch to nearby restaurant known as M.M. Khan this restaurant was famous for its non vegetarian food. So we all were full at just Rs996.
After lunch we went to Hawa Mahal which is another well known place to visit in Jaipur, full of small window from which air crosses easily. After exploring Hawa Mahal now we came back to our hotel. As time was over and we have to go back to our homes.
Day4 EXP- Self Drive car- Rs1200 (no petrol Charges) Breakfast- 120
Lunch- Rs996
Total- Rs2316 and Rs386 per person
--------------------------------------------------------------------------------------------------------
There are many more places in Jaipur to explore as like
Albert Hall Museum, Nahargarh Biological Park, Iscon Temple, Choki Dhaani.
It is economical to visit here in group as you can share something otherwise it will little bit costly to traveler.