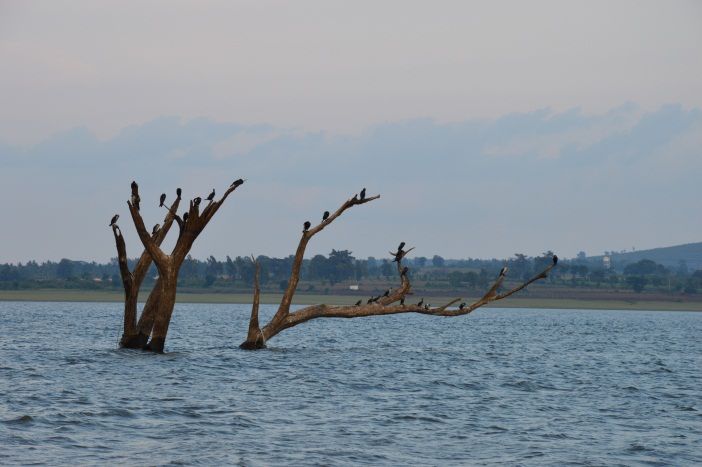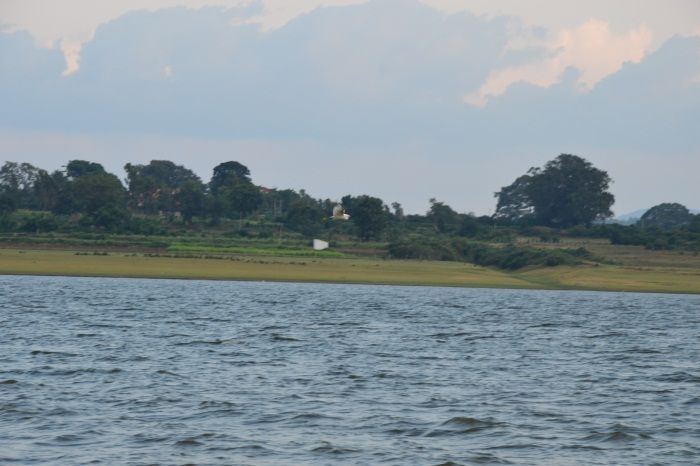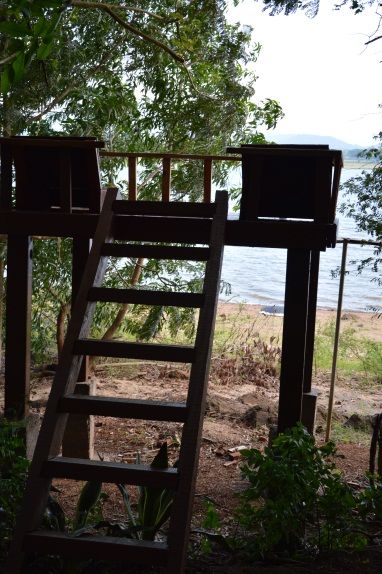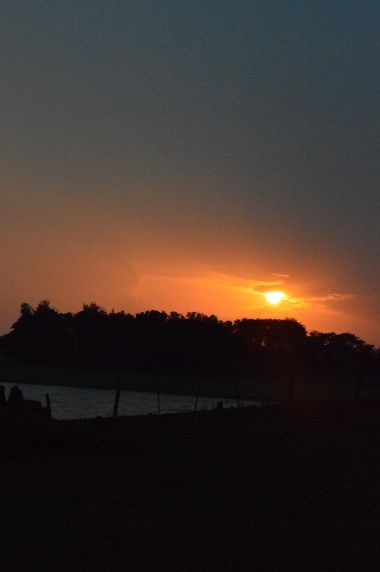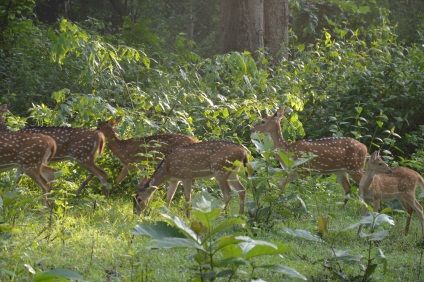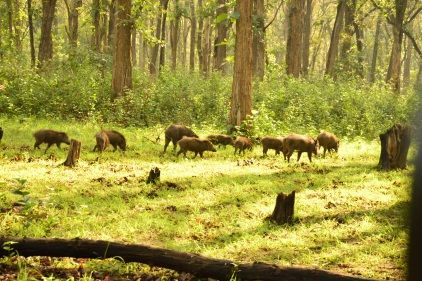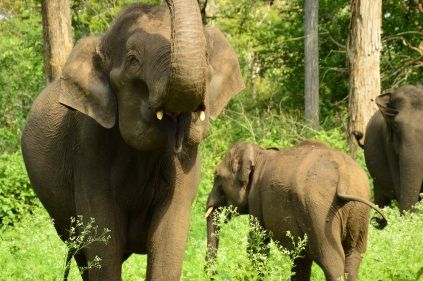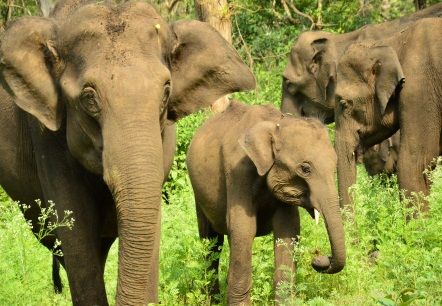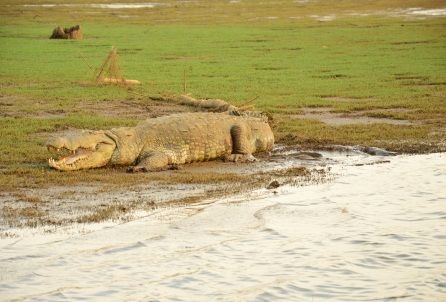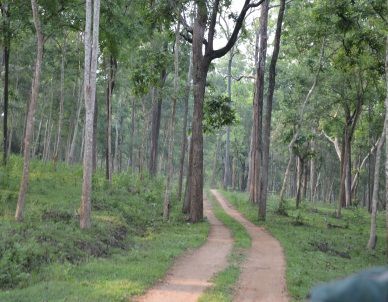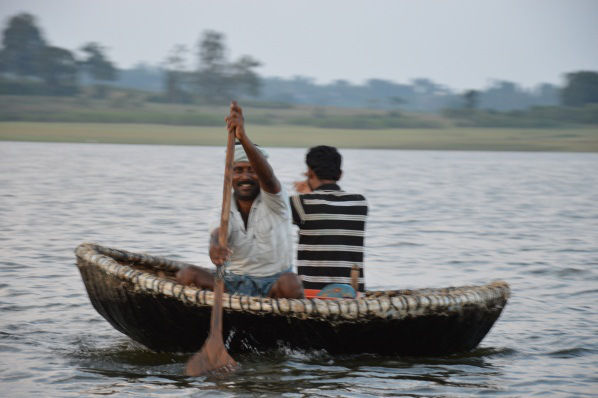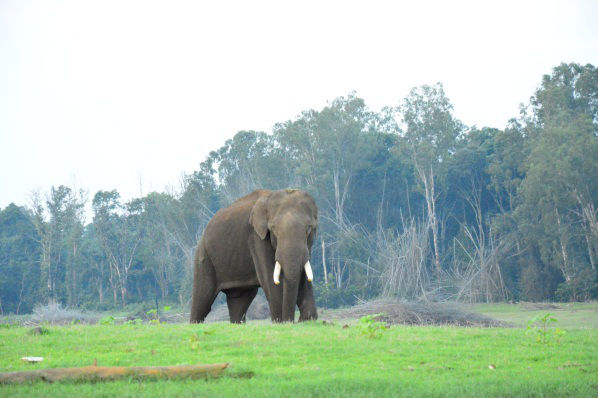 A distinct name that captured our attention and the mesmerizing photographs on the Internet, forced my husband and I to explore this small yet wonderful haven. Kabini is situated at about 630 kms from Hyderabad and about 250 kms from Bengaluru. After we got out of the insane traffic of Bangalore city and took an alternate route which passes through Mallavali and Kanakapura, it was a wonderful drive till our destination – Kabini River Lodge.
We had booked our rooms at the Kabini River Lodge, maintained and run by Jungle Resorts and Lodges, Government of Karnataka. But let me tell you, it is nothing like any other government run places; you will be surprised with all that it has to offer!
The resort, located on the banks of river Cauvery (Kaveri), has colonial style architecture with extravagantly spacious rooms. The temperatures were soaring high in Hyderabad so we were quiet skeptical about our stay because, as mentioned on their website, the property had no air conditioning! Alas! We went on, hoping for a cooler climate. We reached around five in the evening and were taken aback by the weather, and the chill in the air. The cool water breeze hit our faces along with the sound of chirping birds and the area was packed with beautiful flora and fauna. The check in process was smooth and quick and we got truly lucky to have gotten a river facing cottage.
We dumped our backpacks, freshened up and rushed towards the river. The Cauvery River is a magnificent water body with half-submerged trees, migratory birds and subtle waves hitting the riverbank.
We photographed the scenic beauty and took selfies till the camera battery died. A little walk along the stream and we found a 6-foot high viewing spot made with wood, climbing up the flight of stairs only to find two cute wooden chairs arranged to watch the sunset by the river and soak in the peace. Once the excitement settled down, we came back to our cottage and continued watching the sunset, enjoying the beauty and tranquility of Kabini by sipping on some hot tea and gorging on pakoras.
The plan for the next day was to take a safari ride at 6 am with around 10 Jeeps and semi-open mini buses. The resort staff is very professional, adequately trained and is comprised of nature enthusiasts with precise knowledge about the jungle and the species of animals that reside in it. We spotted quite a few with those huge Canon lenses, waiting in excitement and anticipation of being able to capture big cats which rule the Nagarhole National Park. The ride lasted for 2.5 hours and we were lucky to spot herds of elephants, lonely tuskers, wild boards, gaurs, deer, wild dogs, crocodiles, jackals and many species of local and migratory birds. Everyone except the big cat came out to say hello to us! This was a little disappointing, but considering it had rained the previous night, perhaps Catty deserved a day off.
Post the ride we were offered a sumptuous breakfast and were given time till 3pm before our next river safari ride. In between the two rides, the adventurer bug in me took the chance of taking a small Coracle ride. Coracle is a small round boat originally made up of Bamboo sticks and Buffalo skin. It was a lot of fun to go amidst the trees and photograph rare birds.
Post lunch it was just lazing around in the hammock outside our room followed by another photo session before we left for the river safari. We had the rare opportunity of sighting a crocodile swim back into the river waters – maybe it knew it had an audience! We also spotted a broken bridge, originally the connection between Karnataka and Kerala before it got submerged during the Cauvery Dam construction; and a unique Ganesha temple which is visible only during the pre-monsoon period. I recommend anyone going here, to surely take this safari. It's a totally exhilarating experience!
In just 2 nights and 3 days we got so carried away with Kabini' s beauty and hospitality that we dint realize that it was time to say good-bye. Places like Kabini give you a closer look at nature and the ultimate sensation of the greatness of life without having technology around for a while.
Apart from feeling rejuvenated, it is always best to experience the freedom of the wild – a feeling you can never get when you see animals sulking inside a zoo cage. So take a break and relax for a while amongst nature, something we never get in our mundane city lives.