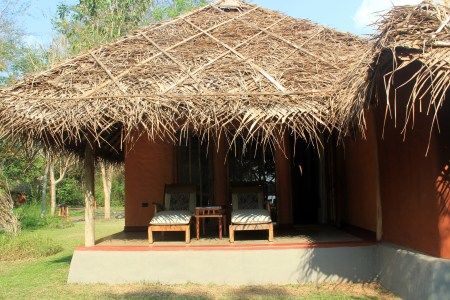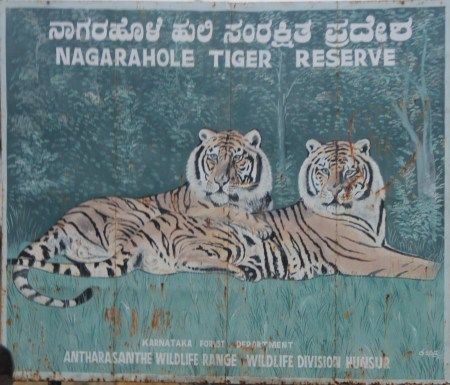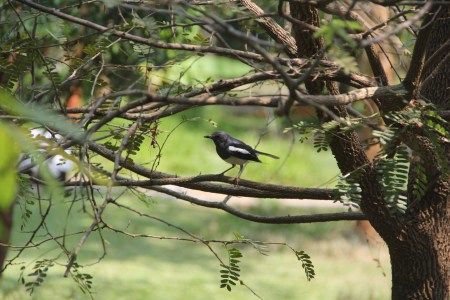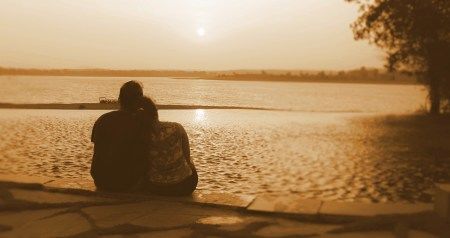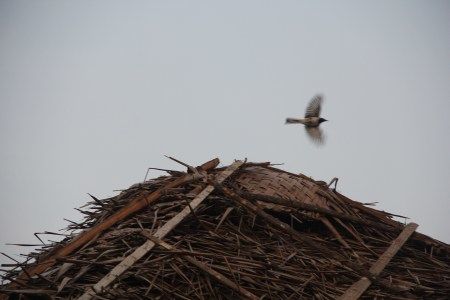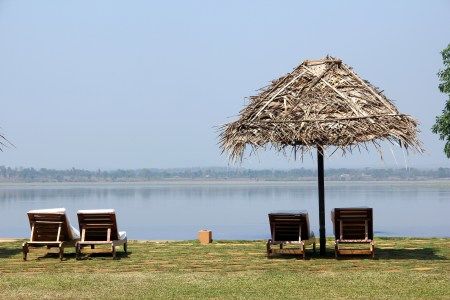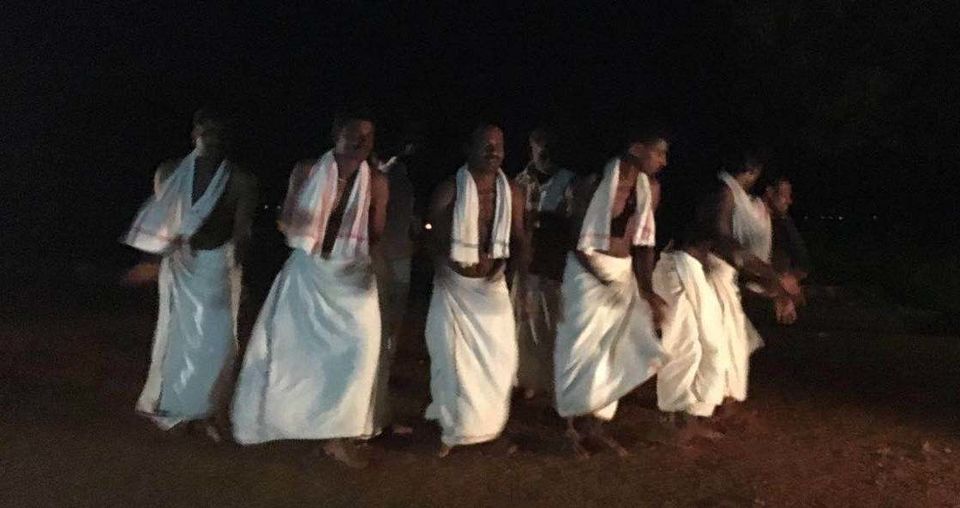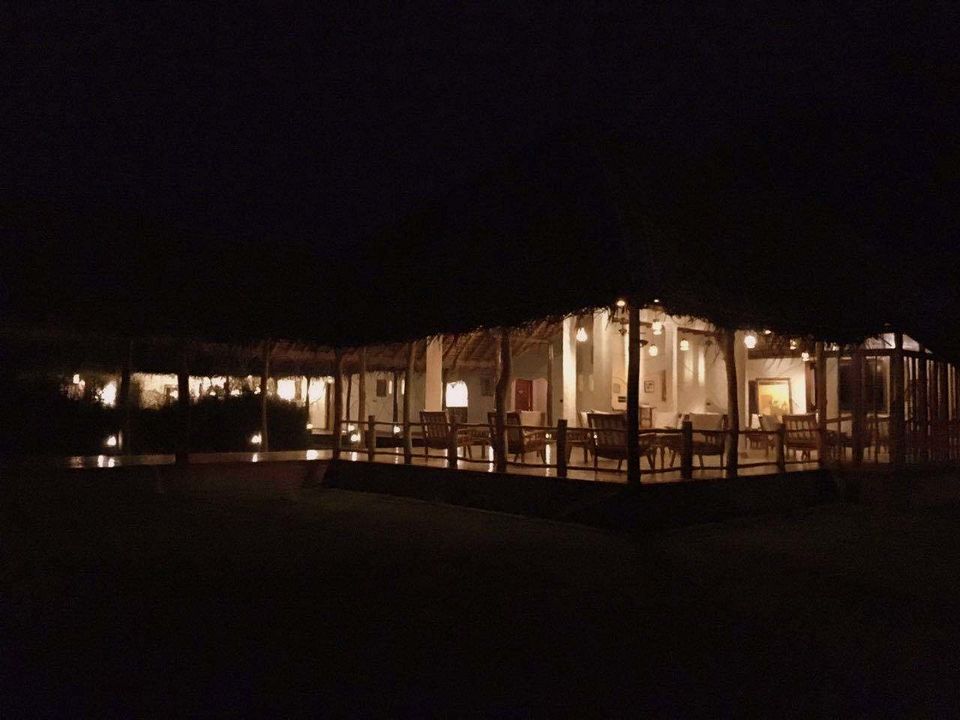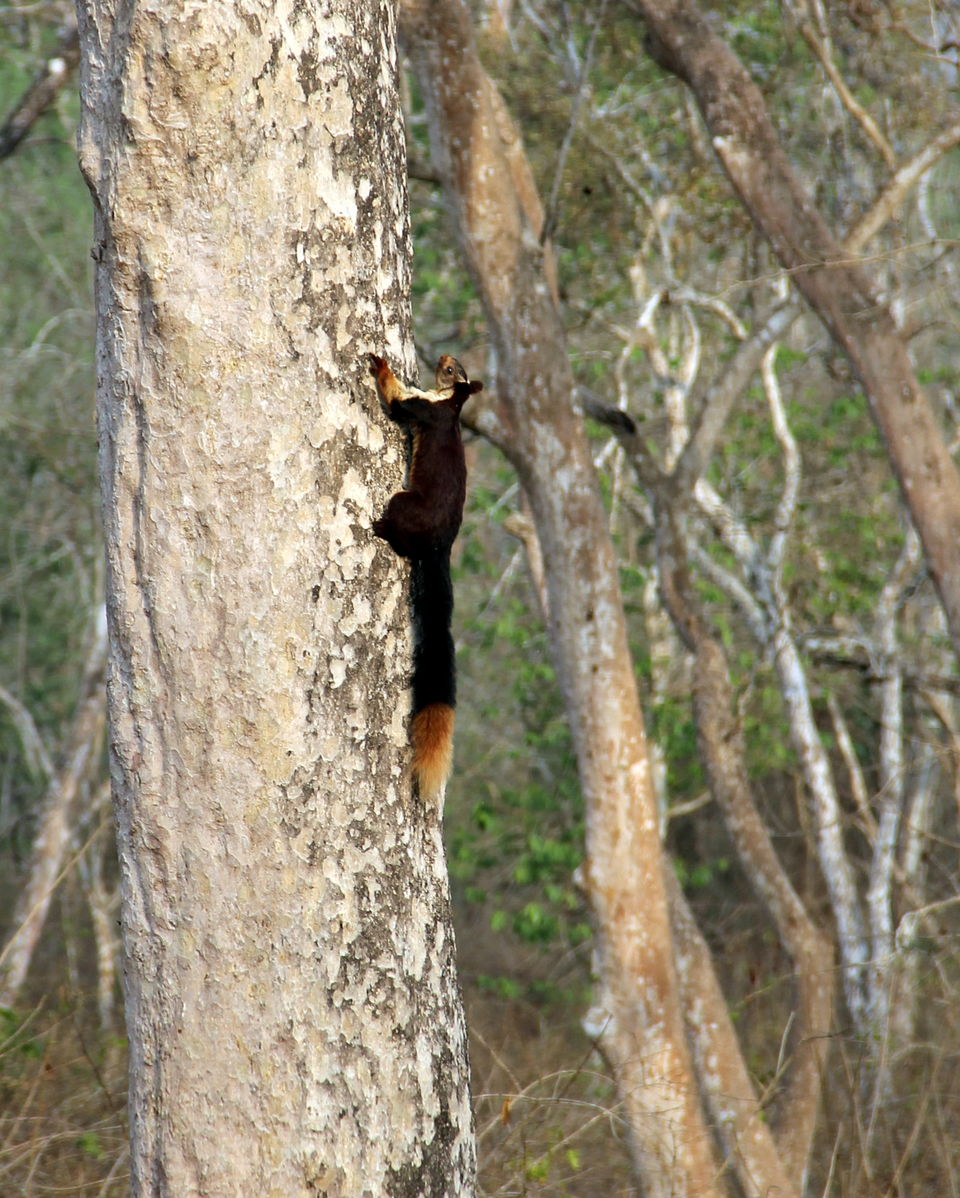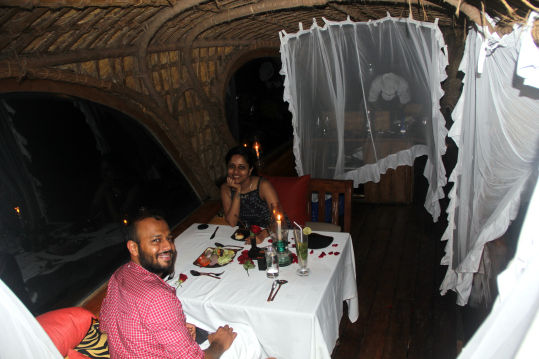 Have you ever been so lost that you actually start feeling good about it? Well, that is exactly what you feel when you reach this place, Lost in Nature. To give a bit of a background, Kabini is a river in South India in Mysore (now Mysuru) district in the state of Karnataka. Because of the rich flora and fauna that surrounds the banks of the river, it has developed into a perfect place for spending a quiet time with your loved ones. Kabini River is thronged by some amazing all-inclusive nature resorts. Few of them that outstand in the list are The Serai, Jungle Lodges, The Bison Resort and Orange County (OC).
My husband and I decided to spend our 2nd wedding anniversary at Orange County, Kabini, our second experience with the Orange County family. For our honeymoon we had visited their Coorg property (Orange County, Coorg). Another gem of Karnataka, but I shall keep that for some other blog.
Our Kabini plan turned out exactly the way we had wished for, for our trip. Quiet, serene, beautiful, tranquil and relaxing. We had 4 days just for ourselves. No running around, no travel, no vehicles, no work worries. Just lots of nature walks and quiet evenings with each other. Orange County offers plenty of nature-related activities that I have mentioned below, which means you will not be bored even for a second.
Things to do around Kabini:
Visit Nagarhole Tiger Reserve – Nagarhole was given the status of National Park in the year 1983. It spreads over an area of 643 sq. kms. The close proximity to Bandipur National Park allows it to have same flora and fauna as its larger counter-part. People visit this place majorly for Tiger and Leopard sightings. But this place is also home to Langurs, Kingfishers, Indian Giant Squirrels, Elephants, Sambars, Wild Dogs, Woodpeckers and many more.
Visit Bandipur National Park – Bandipur was once a hunting ground for the Maharaja of Mysore. It was established as a National park in the year 1974 to preserve endangered Indian Tigers. Bandipur is a deciduous forest and home to many endangered species in India. Its rich flora and fauna include teakwood, rosewood, sandalwood trees, sloth-bears, antelopes, tigers, leopards, chital, sambar and many more.
So visit these beauties around Kabini and all the best for wild-cat sightings. We were a bit unlucky, but no complaints. Though we did not see any wild-cat, there were many memories that we will cherish for life.
Orange County Offerings:
Coracle Ride – Coracle boats are very peculiar to South India. Coracle boat is a round shaped, light-weight boat that existed since prehistoric times. It was initially used for general transport and river crossing. But today it is a major tourist attraction at most places. This boat requires proper technique and lots of muscle strength for it to keep moving in the right direction. You'll be amazed of how locals ride it easily and common man like you and me struggle to keep it even steady. So, for those who have not tried this, it should definitely be on your bucket list. Also, do not forget to tip the boatman for his efforts. It is not a compulsion though. This activity is complimentary at OC.
Nature Walks and Night Trails – Orange County has in-house naturalists that take you for walks around the property and around Kabini River bank. The walks in the morning are called Nature Walks. Bird-watching is the primary goal of this walk.
The walks in the late evening are called Night Trails. Nocturnal creatures around the property are the major highlight of this walk. Both these are complimentary for the residents of OC.
Sunset Cruise – As the name suggests, OC boats take you deep in the river to watch the perfect Sunset. I would not recommend this during summers as the sun is too harsh and you might not enjoy the experience. Also, monsoons is not a good idea as you won't be able to see the sun due to thick cloud cover. Best time would be from September to early March. You can even skip this activity and watch the sun set from their Infinity Pool. That is what we did and it was 'Perfect'.
Candle Light Cruise – This is a must for the solo couple travelers. I am going to quote the exact words mentioned on OC's website only because of lack of words to describe the experience:
"A one of a kind boat-dining experience designed to literally set your love and longings afloat. Relish each other's company under the gentle, warm, glow of candle lights while silently floating on the waters of the Kabini. Savor exquisite food and wine from a choice menu prepared onboard just for the two of you."
Boat Safari – If you wish to take a good look at Crocodiles and herds of elephants, you should try Boat Safari, especially in summers when the water recedes and the chances of spotting them are high.
Elephant and Bullock Cart Ride – As Indians, we do not fancy these rides only because they are very common across the country. But I have seen some non-Indians go crazy for them. And for obvious reasons. So yeah, if you do not have it in your country, do not hesitate at all. Try it and I promise you will not regret it. Plus, you will have something to boost about back home.
Tribal Dance – Every alternate nights, OC arranges a tribal dance and music show involving the locals to showcase their talent and culture. The group that I was privileged to watch had a man aged 85 playing a local wind instrument meticulously. It is amazing to see how these old men and women are so fit without all the luxury that we have. Guess the reason is clean air, unadulterated food and zero-tension life.