It was December 2016 when I enrolled myself with Youth Hostels Association of India for Kedarkantha Trek. I had seen pictures from the peak and that blue sky above snow laden mountains had always thrilled me.
I have been to Himachal and Uttrakhand fairly often but in the name of treks could only explore Sethan, Kheerganga and Triund. For those who have been to the above 'treks' will soon come to a realisation that these places are not even hikes, forget calling them treks.
Kedarkantha is a peak at 12,500ft., said to be the highest of Shivaliks in Himalayan range. Situated in Garhwal region of Uttrakhand, Kedarkantha holds importance both for its religious aspect and adventure rush. Signing up for Kedarkantha was one of the best things I did in my life. Not only I understood real life struggles of being on a trek but it transformed me as a person.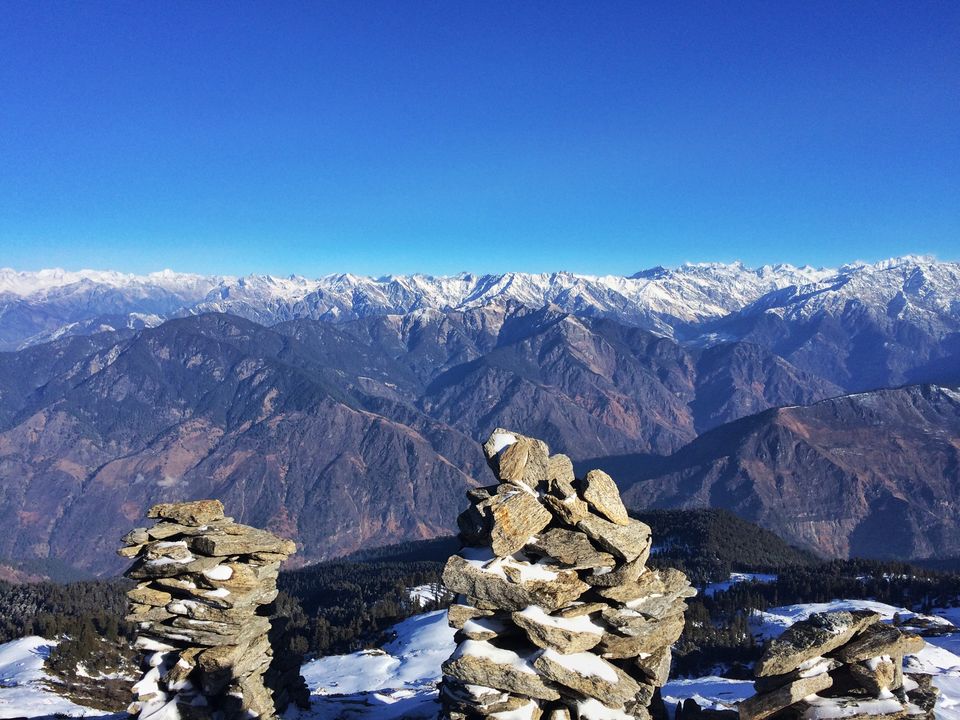 Travelling from Delhi is fairly easy. You book a train or a bus to Dehradun, grab a local bus to Mussoorie YHA hostel where you spend the night and prepare yourself for the upcoming journey. Those who are unaware, YHA is a really amazing not for profit organisation. You will find people from diverse backgrounds and age groups and the one thing which is common in them is the zeal to appreciate nature and indulge themselves in the ultimate beauty.
Next day, you will be arranged a bus which will take you to Sankri - first camp of Kedarkantha. While other trekking/hiking organisations have set up their hostels and guest houses, YHA is all raw and will provide you tents at the very first step. After spending one and a half day here, acclimatizing and learning about the our further journey, we took off for our second camp: Juda Ka Talaab. The trail to Juda Ka Talaab is fairly simple, across a meadow, you'll find different trekking companies setting up their tents. It was that night when it snowed first. That was first time in my life that I had witnessed snowfall and I was mesmerised by the beauty of it. It was also the first time I saw Milky Way in the sky. I cannot explain in words how grateful and happy I was to find myself in this sheer beauty.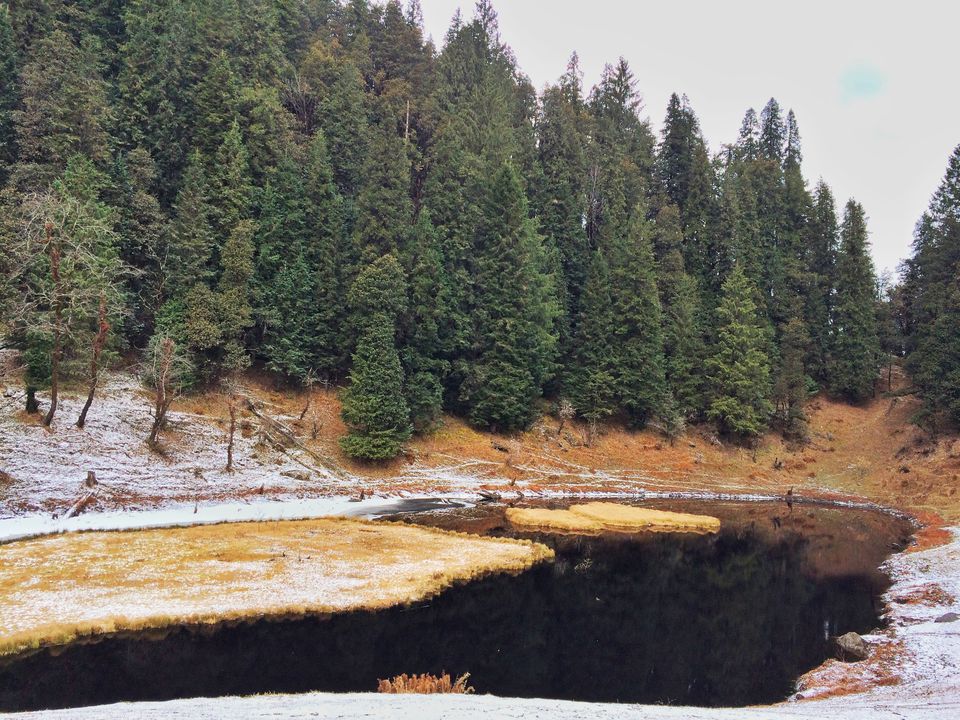 Amidst these white flakes we trekked upwards to our final camp - Lahasu. The trail was short but tricky since snow had frozen into ice. Oh! But when we reached, the view was spectacular! It was a scene right from the movie Narnia. Seemed like the canvas is painted in all white and gray with just strokes of colours here and there. And it continued to snow.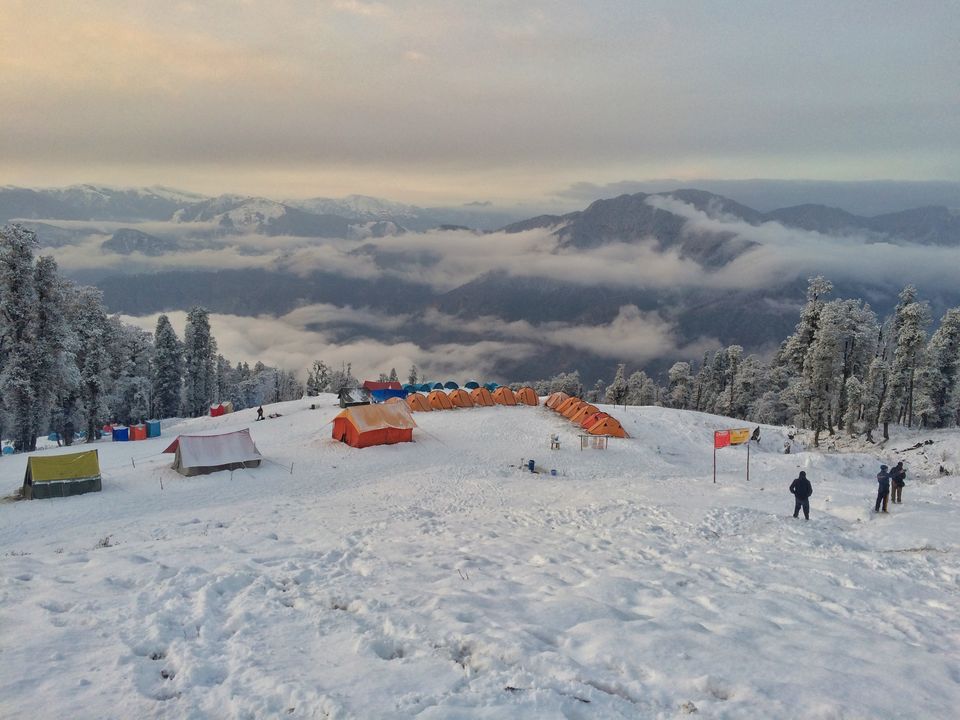 Next morning at 4:30am, we left for the summit. This route was difficult. It was freshly snowed, there was no sunlight and as we escalated, the path became narrower and rockier. At 6am, we reached a point from where we could see the peak and looking at the trail I thought it should be an easy climb.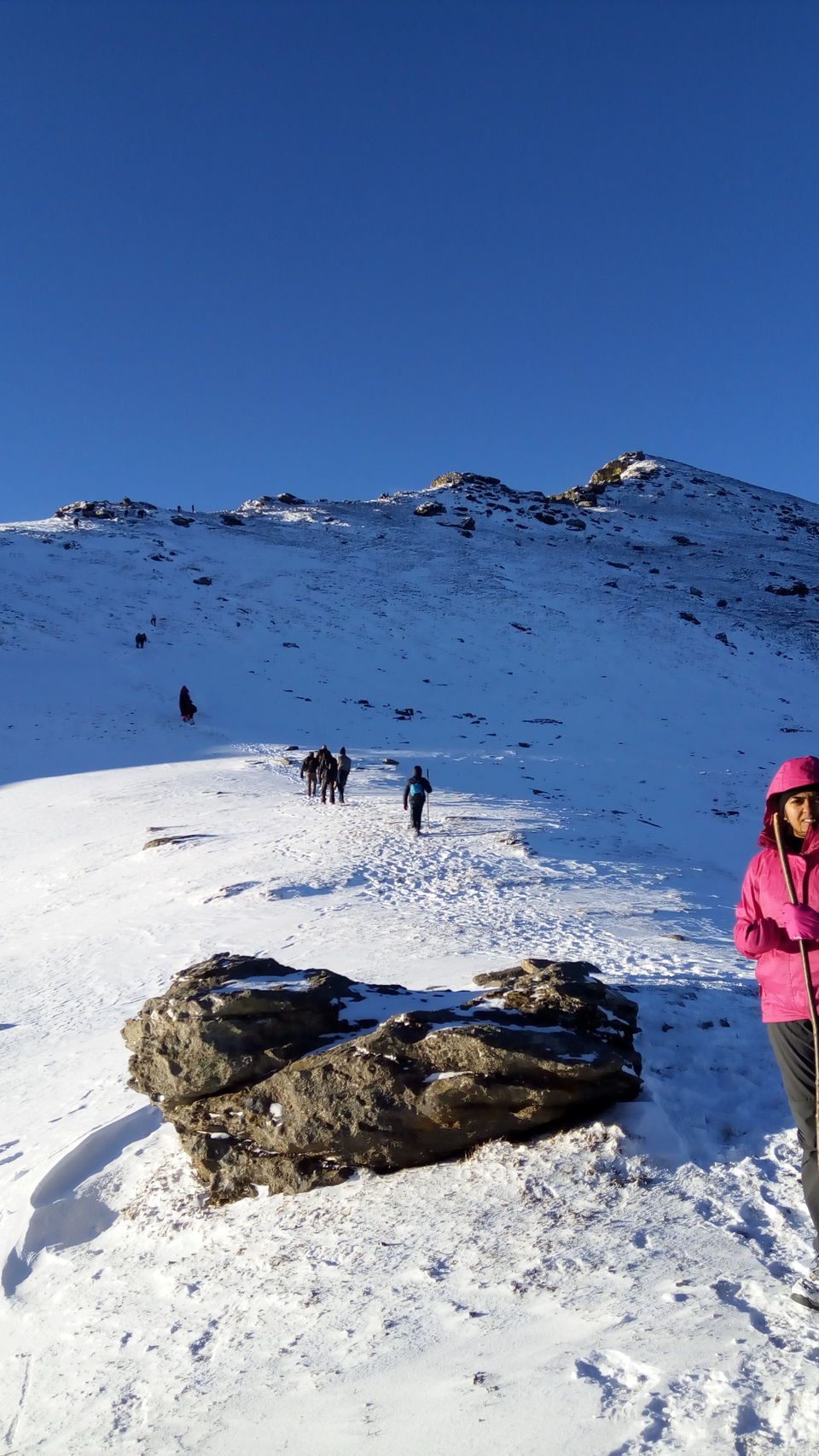 Little did I know that it was steeper, slippery and slightly dangerous to continue, or may be my inexperience made me think that way. By the time we reached the shoulder, I was in tears. I was scared that I'd fall and die, I had prayed to all possible Gods so that I come home alive and more than that I was disappointed with myself that I had to take help from my team members and that I wasn't mentally fit enough. With no choice, I continued to climb up but this time I made sure that I was with our guide throughout. He helped me and others in rough patches and motivated us to reach the peak, hearty and happy. It was 9:45am and I was still in tears. I was so disappointed and fearful of the mountains. In my head, I had made promises that I am never going to come back. I was ashamed of my fearfulness and inexperience. It indeed was a tough journey but what I didn't realise that all the bittersweet experiences had transformed me for my better self.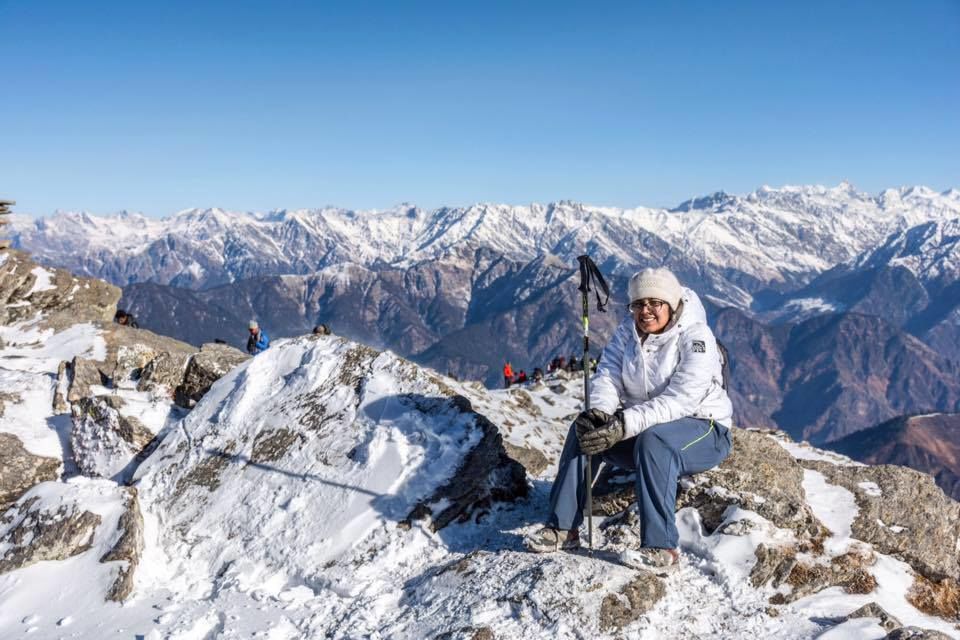 It's been eight months now, I am still not clear what I want to do with my life but it has to for the Himalayas. I am working on my physical and emotional fitness so that I can stay there for longer duration and help our environment a little. This experience made me realise that money is important but it should be treated like a complementary gift and not the gift itself. When you are up there, your money won't save your life, your skill will. Admiring and respecting nature and different communities is one major thing all of us need to learn. Help others because you want to help them and not because you find their situation advantageous for your own purposes.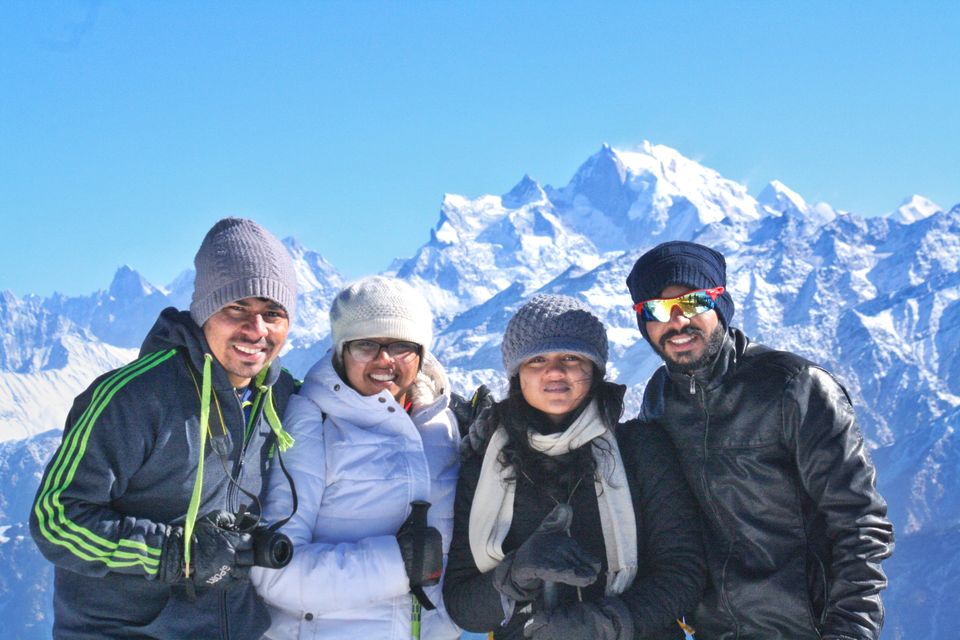 Humanity, humbleness, integrity, hard work, patience, forgiveness, love and respect - this is what I have learnt from my experience and money couldn't buy me these.