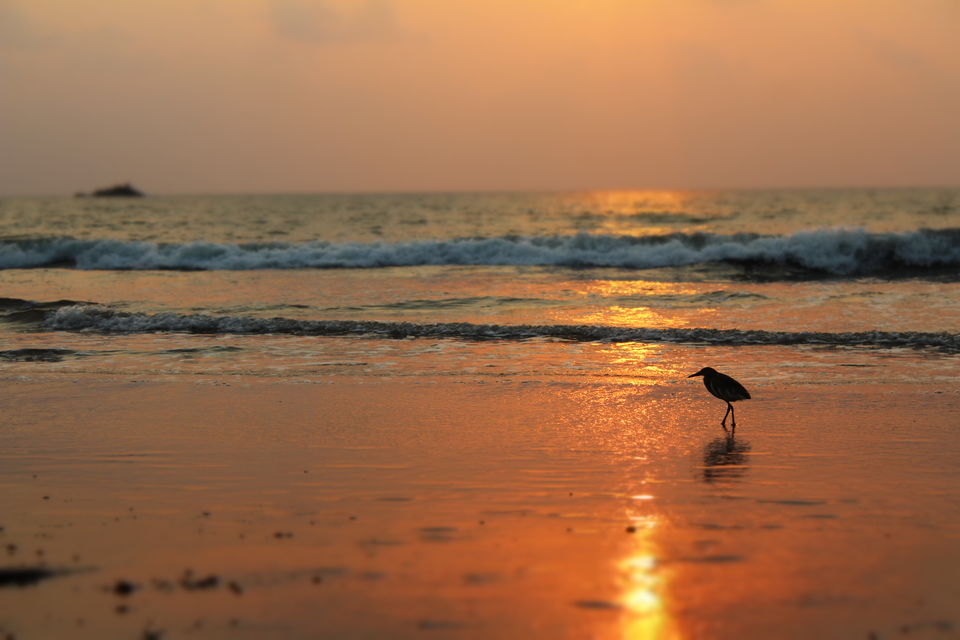 Gokarna is now becoming quite the destination for those who want to seek solace aka the new South Goa.
I feel a little bad (not really :P) to burst everyone's bubble. THIS IS NOT THE SAME. Gokarna is a state of mind. To those who are mindful towards partying with their buddies then please refrain from going here. The calm, peaceful, quaint little cottages wouldn't go well with the noise. Put in a very very crude way, there are no "parties" here. The influx of tourists has changed the landscape of Gokarna. To quote the localities "Yaha ki shaanti nahi rahi ab - Pichle 8 saal se log aate hai aur humko tekleef hoti hai"
However to those who can respect the space and the equanimity, this place is a must visit. I will tell you why…. Read on….
Must Haves-
Sun Screen
Odomos
Walking shoes
Torch
Beach rug
Sun glasses
Getting to Gokarna
Bangalore/Pune/Mumbai/Goa-Gokarna town-Gokarna-Gokarna town-Bangalore/Pune/Mumbai/Goa
Closest Airport - Goa
There are a lot of busses running so last minute booking is never a problem although the accommodation might be
Bangalore/Pune/Mumbai/Goa-Gokarna town Look up on the best bus option available on redbus.com or Ksrtc. It will drop you to Gokarna town
Gokarna town-Gokarna - From Gokarna town there are local autos who charge Rs 300 per auto to drop you till Kudle beach so that's the best option
Bed spread
The ultimate favorite spot HAS to be Zostel which overlooks Kudle beach and is paradise in itself. One must book their stays well in advance has their beds sell like hot pancakes.
Another option is a tiny cottage opposite The German Bakery on the way to down to Kudle beach. A lot of you might miss out on it as it has no sign. There are small cottages ranging from Rs 1000-Rs4000. These have the most spectacular views more so when you have a hammock you can lie on to see the perfect sunset right outside your cottage on the cliff of the hill!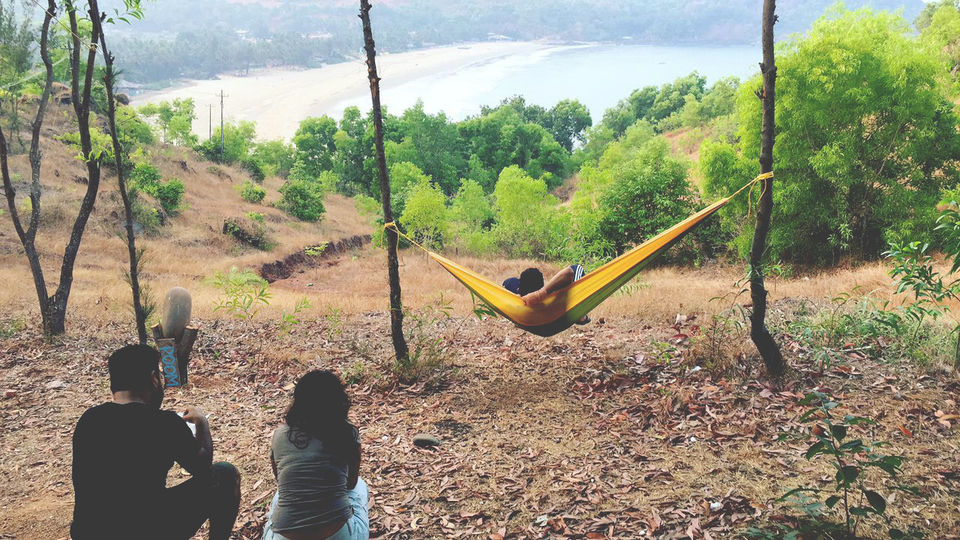 Chill scenes
Kudle is the first beach so take a hike towards Om beach, Half moon beach and then Paradise beach. Stop over at Om beach to view a beautiful sunset. If its too hot for a hike then just take a ferry. The ride is as dramatic as it can get.
Camp at Paradise beach over the night but since it's a virgin beach with NOTHING (duh), carry food, hammock, water, torch. Be careful of who you go with as it might get spokey at night and if your're not under safe hands, there is no one for any medical aid/police etc.
The sunset from Kudle beach is also worth a visit. This is the chillest as it can get. Grab a beer on the beach and just go in in-cognito mode and never come back.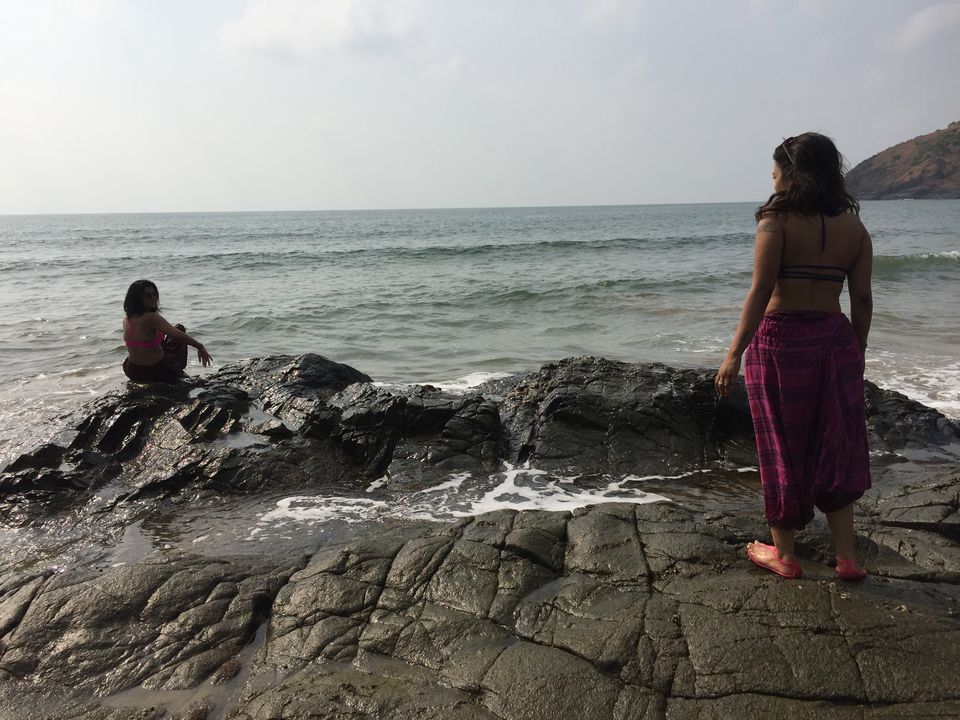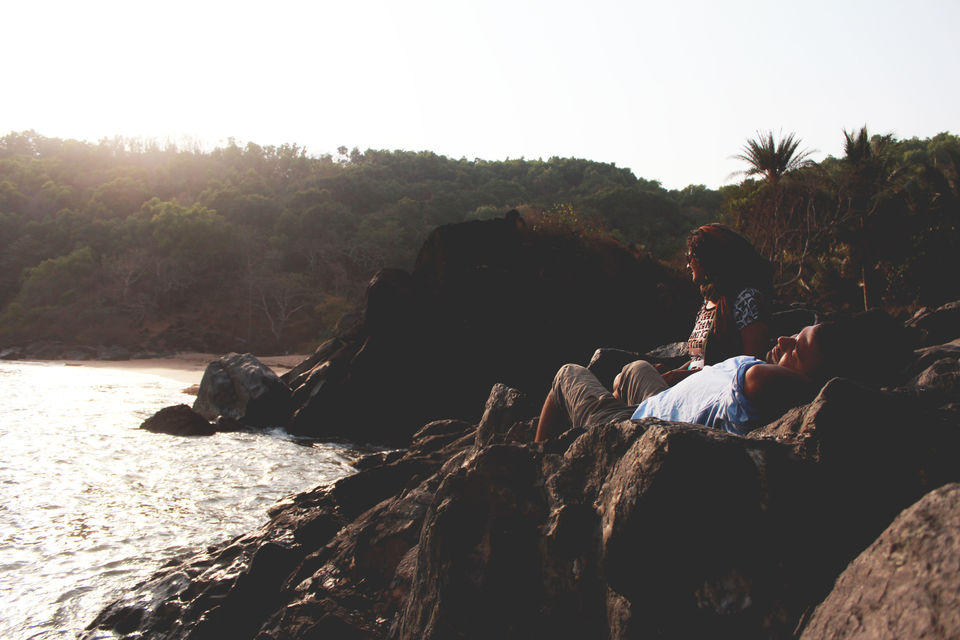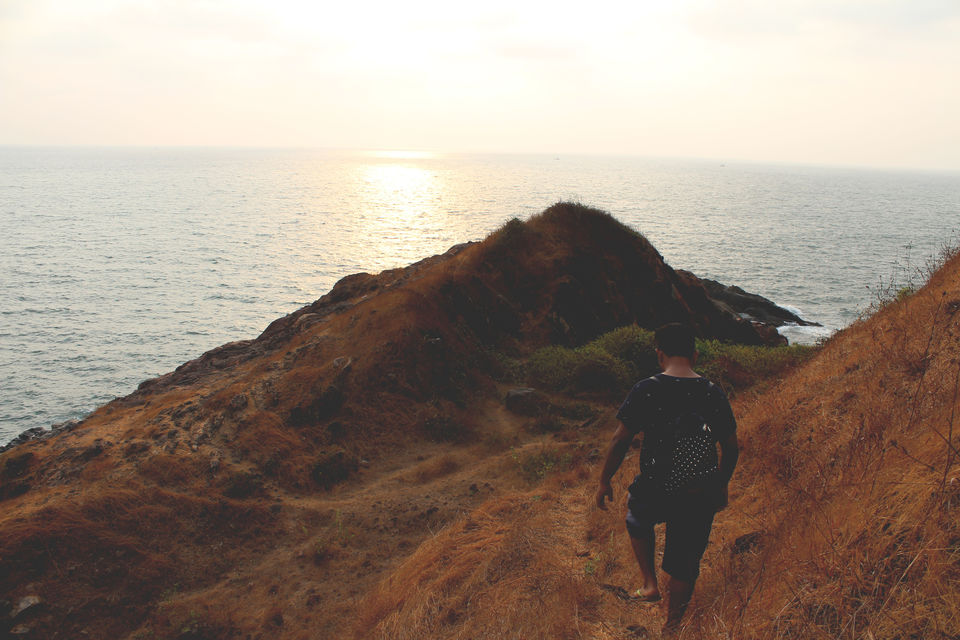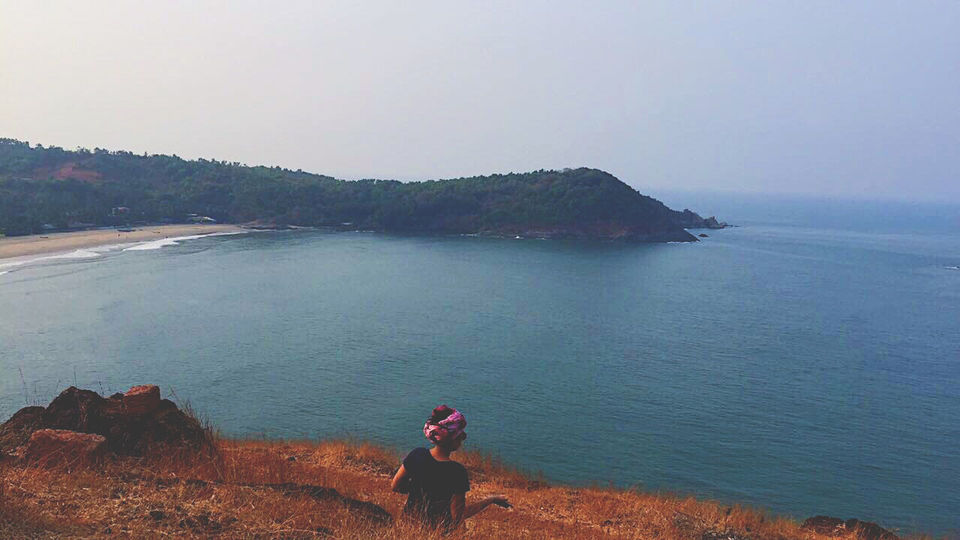 Pet Puja
Rock Namaste on Kudle has the best food especially the pizzas and pancakes. The café right next to Rock Namaste has Iranian food and beer! (sorry cant recollect the name)
Paradise café at Kudle has beer and seels cigarettes by the pack. I suggest that you carry enough so you don't have to buy there ( I am against smoking but this is FYI)
Half moon beach has only one Café which serves Budweiser and fresh pineapple to binge on. Lay back to enjoy the most beautiful spot of Gokarna with not a soul around!
Ps- Almost all the cafes/bars/restaurants shut at 10pm so you must plan your day well.However some of them would allow you to sit and play your instruments while others might join in too for an impromtu jam session.
Do not miss
A ferry ride along the beaches with short stops at the islands around.
A walk towards the forests where you could find different spots to see the infinite ocean from.
Lemonana soda from any of the cafes to keep you hydrated through the day