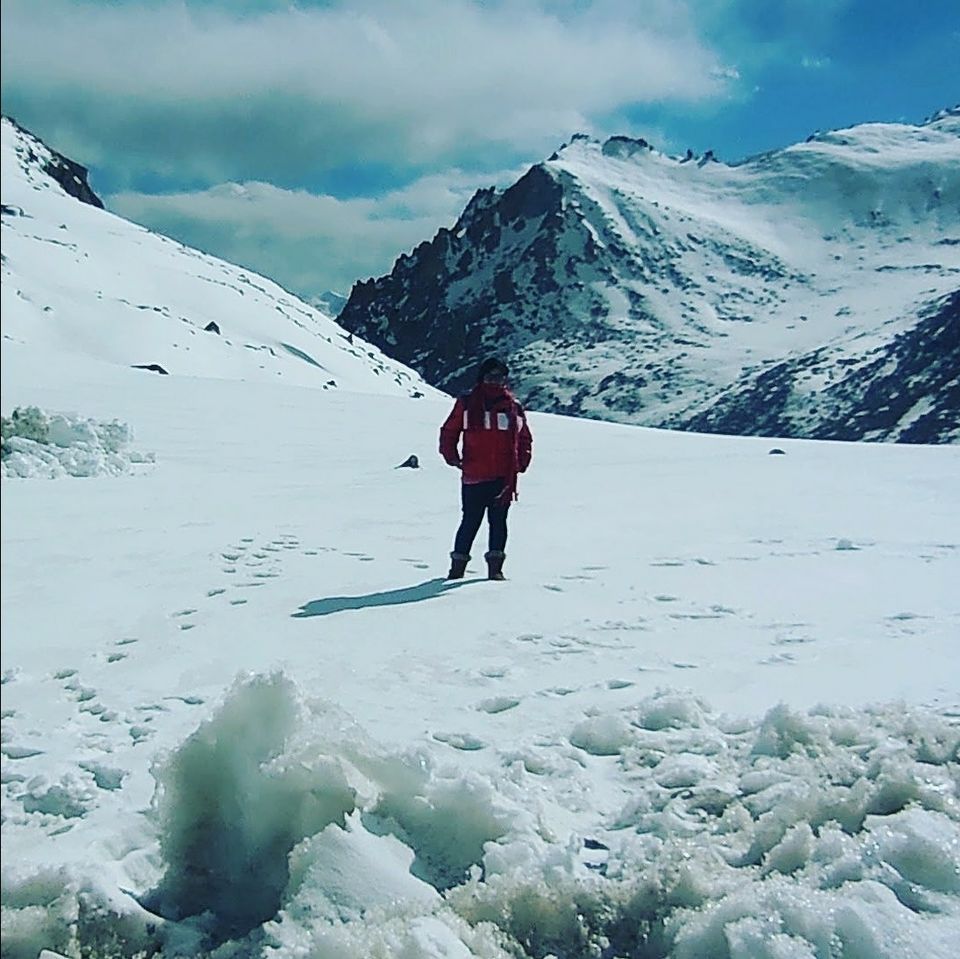 Comes summer and we head towards some or the other corner of our 'Incredible India'
Often my friends tease me saying that I should leave my parents alone to enjoy themselves and travel with them rather than my parents. But this has always been a mutual thing. My parents never want to travel alone and I being a single child find it a duty or may be an obligation to travel with them. No, it's not that I don't like it. I quite enjoy their company.
A week or two prior to our travel date I was really nervous and apprehensive about travelling to Ladakh with my parents as some of my colleagues had warned me that it's not an easy place to be at for people above 50. But I can't be more thankful to the agents from Yatra.com who gained my confidence and convinced me to book a 6 nights 7 days package for me and my parents without any hesitation.
Soon the day arrived when we had to board the plane for Leh. The mesmerising view of the snow capped mountains and its different peaks looked like some kind of a different world altogether. We couldn't keep our glance away from the plane window even for a bit. Just didn't want to miss a single moment.
The one hour and fifteen minutes journey soon came to an end and there we were, setting our feet on the cold desert of India. The mesmerising landscape surrounded by the snow capped mountains definitely took us aback. After leaving the airport we reached our hotel. The escorts and the people had a grin on their faces as they welcomed us. The escort explained us some of the important rules that we needed to follow in the next days during our stay in Leh and the surrounding places.
We quickly checked into our rooms. The beautiful mountains were overlooking us as we removed the curtains of the window. The first day we were asked not to take a bath which was very important in order to get acclimatised to the climate of Ladakh. After breakfast we went out for a stroll outside. It was sunny but windy, so we came back soon as we were supposed to take ample rest in order to stay fit for the upcoming days full of adventure.
In the evening we left for the Shanti Stupa. The beautiful white Stupa is a symbol of peace according Buddhism. It was built in 1991 by Japanese Buddhist and is a part of the mission - "Peace Pagoda". Then we visited the local market and came back to our hotel.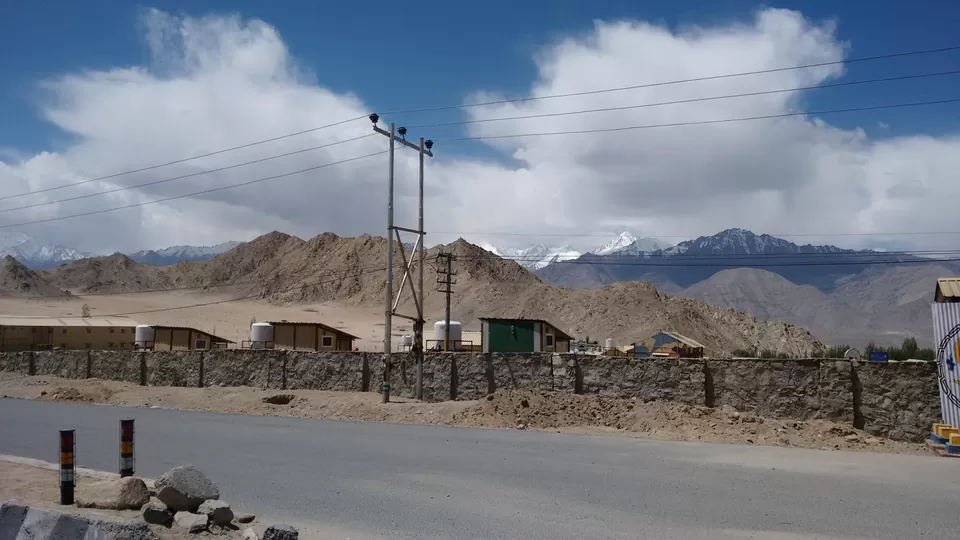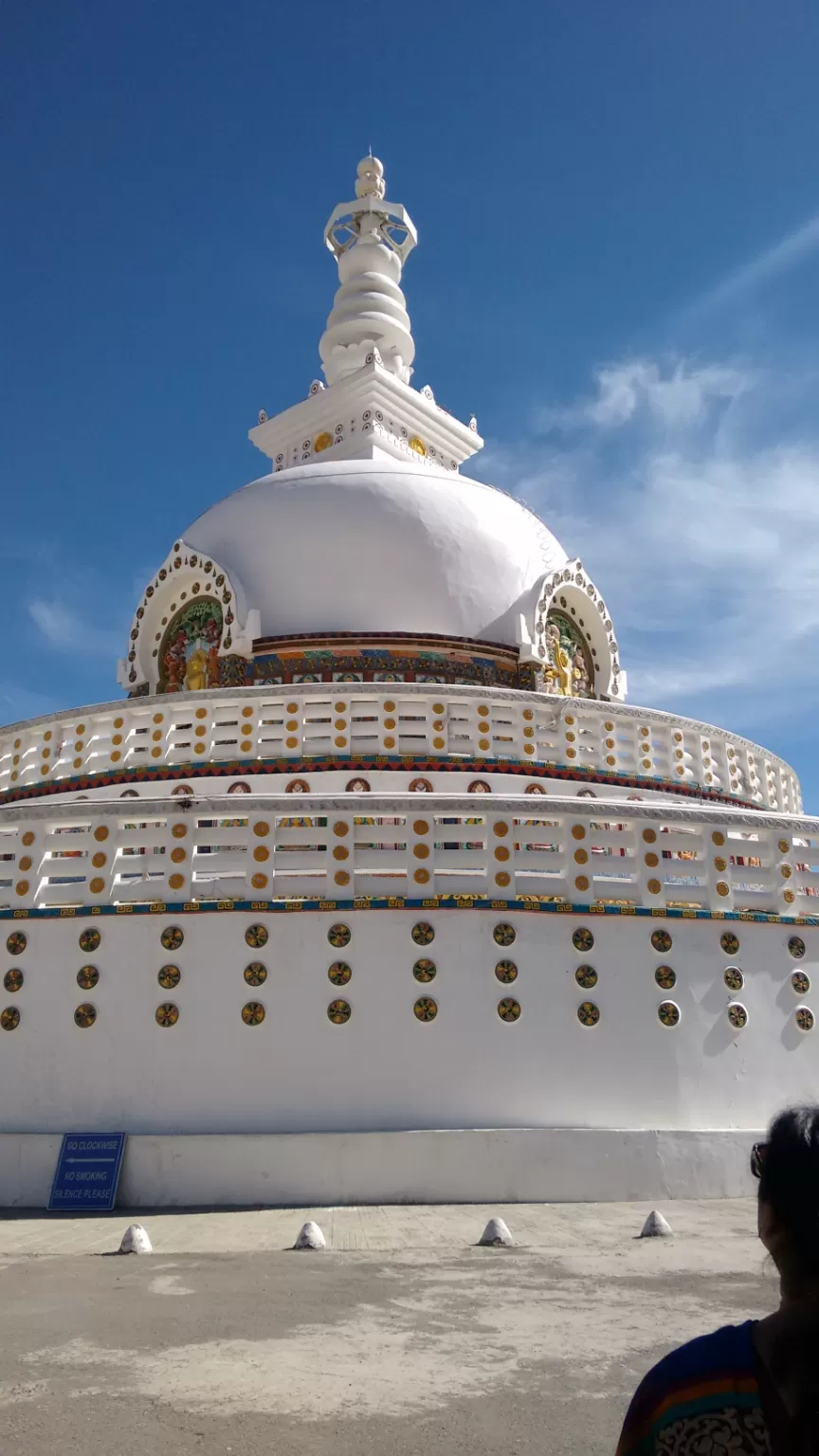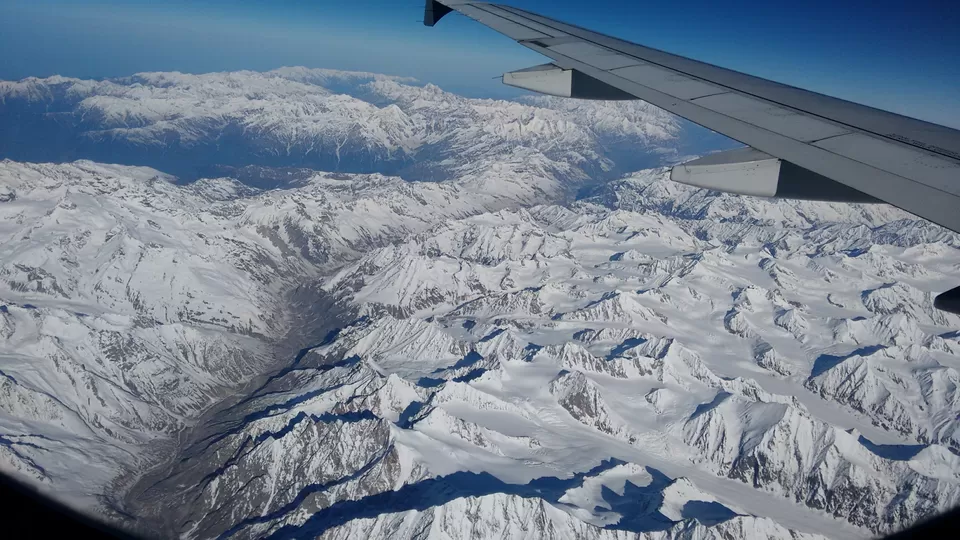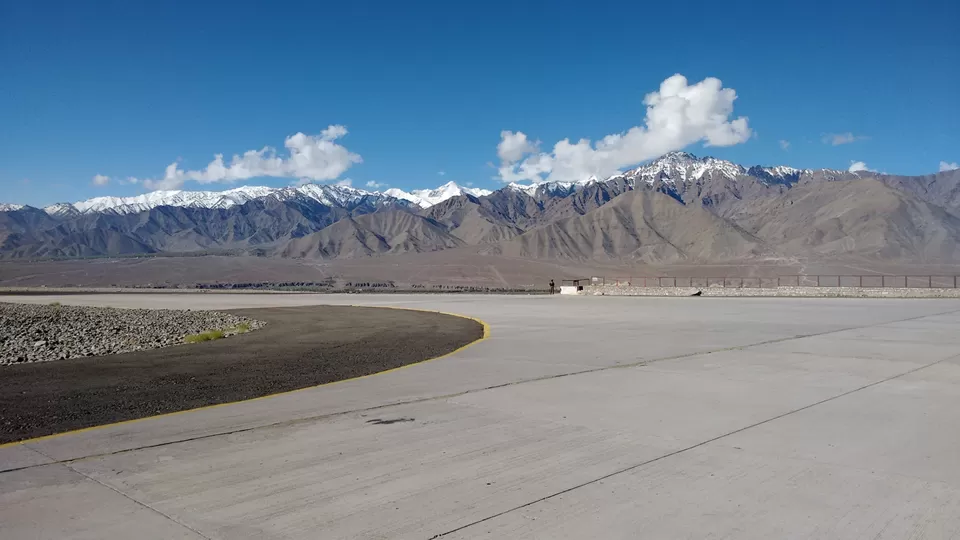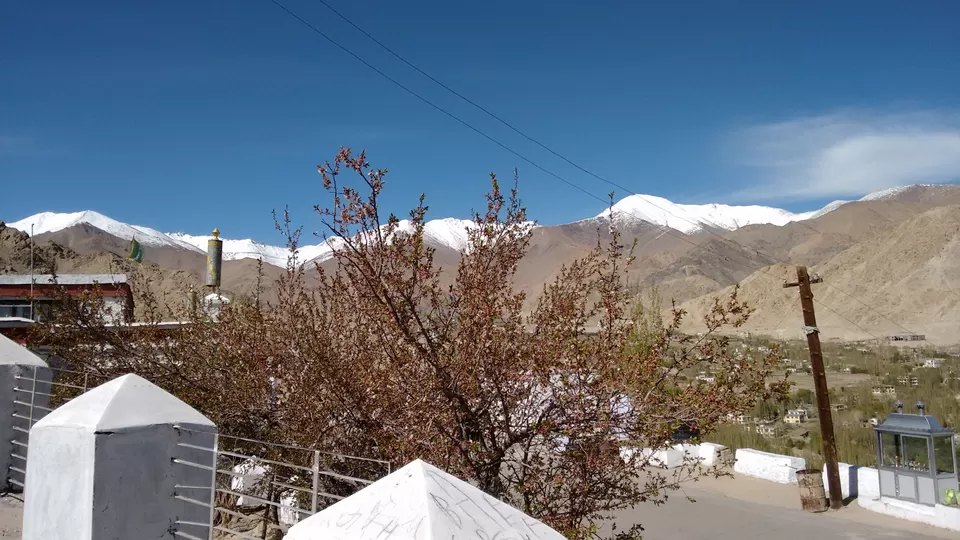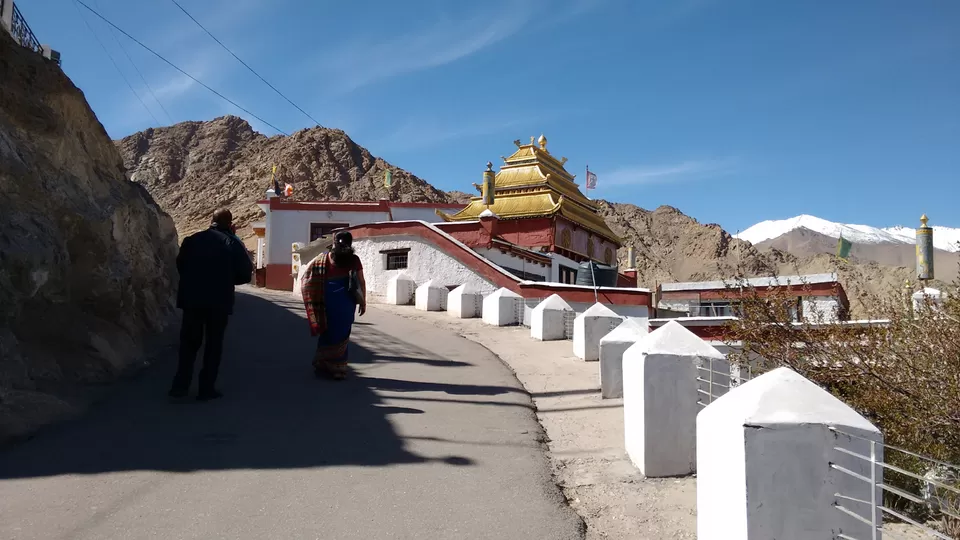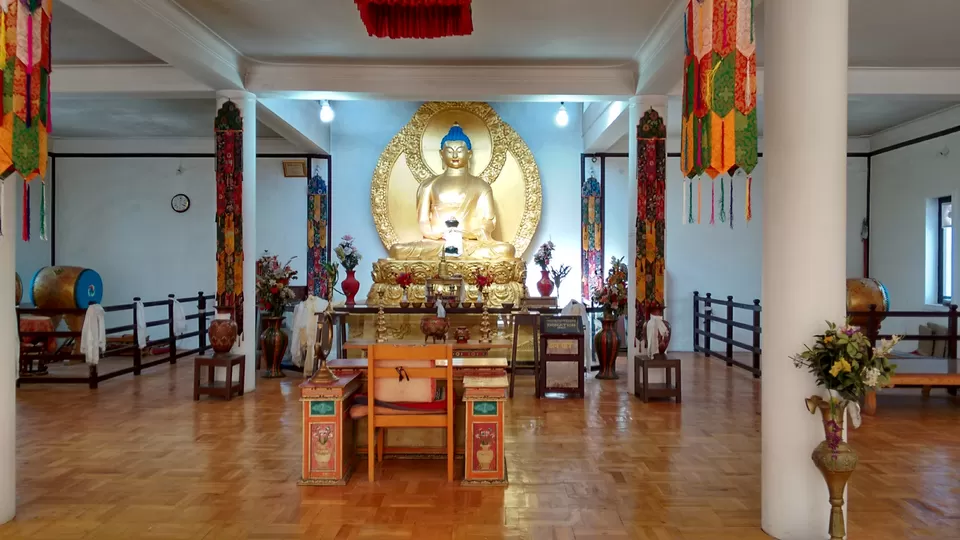 Next day was a local sightseeing day. We visited some of the local monasteries like Stok and also the mesmerising 'Sangam' the place where the River Indus and one of its tributaries meet. One can easily distinguish the two different colours of the water at that place. We also visited the army camp base.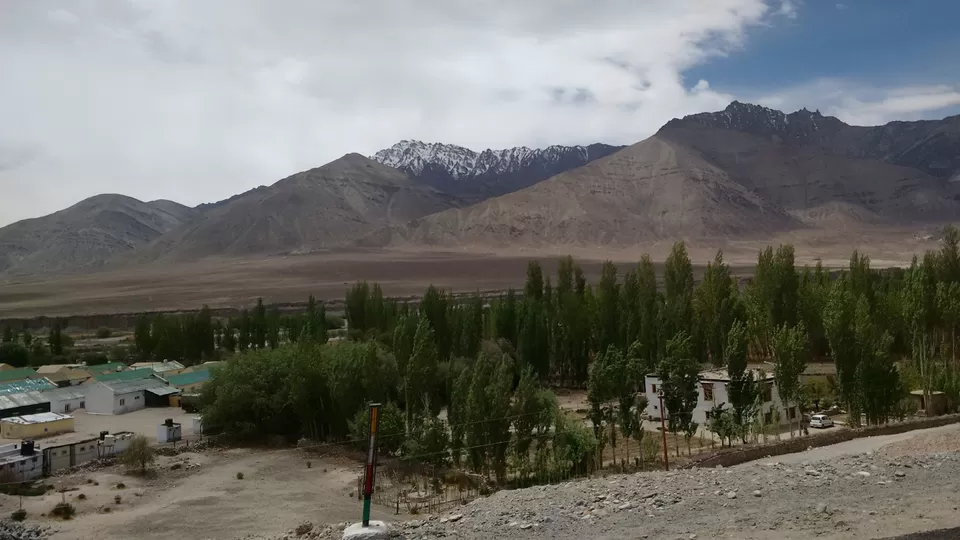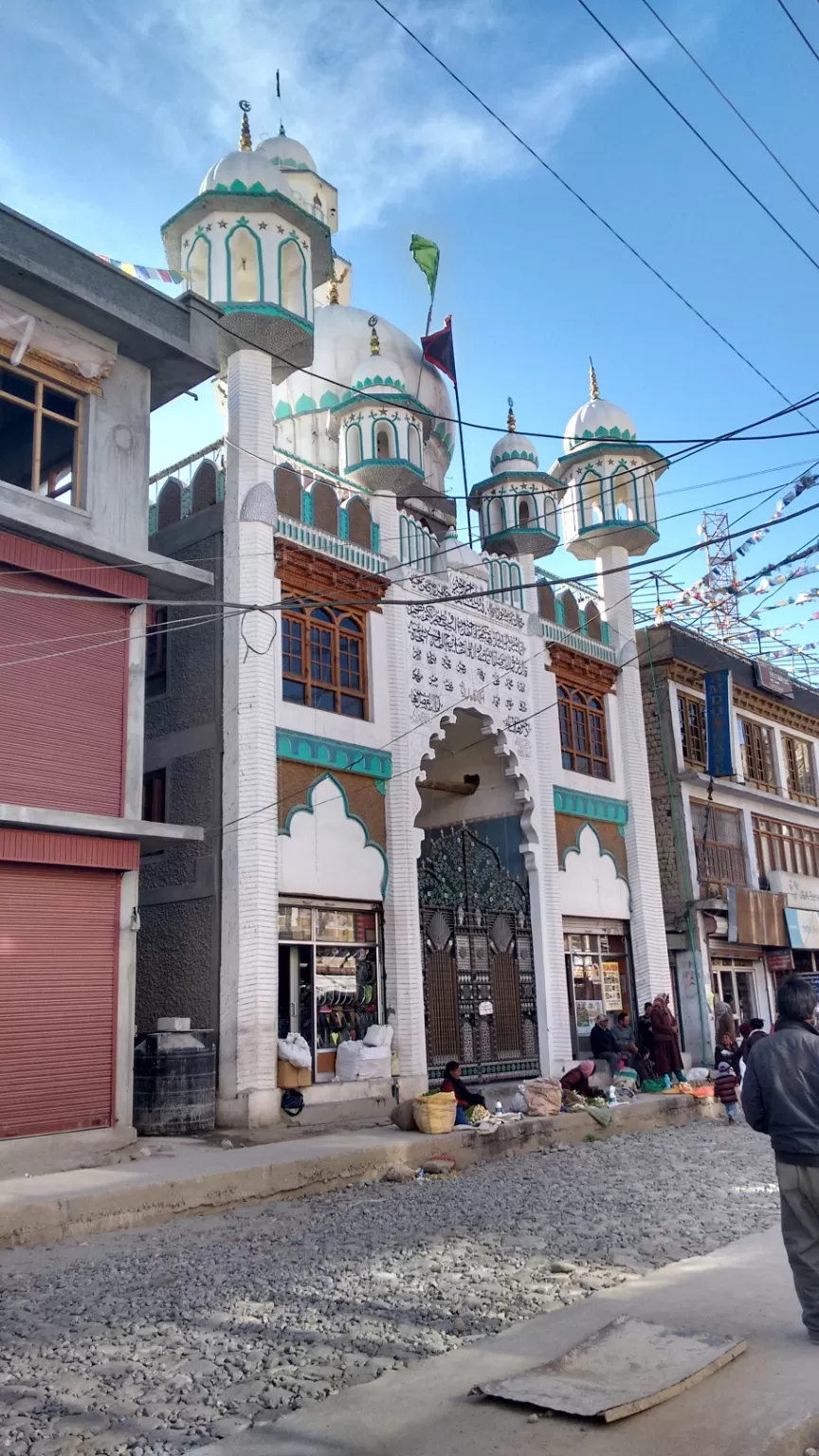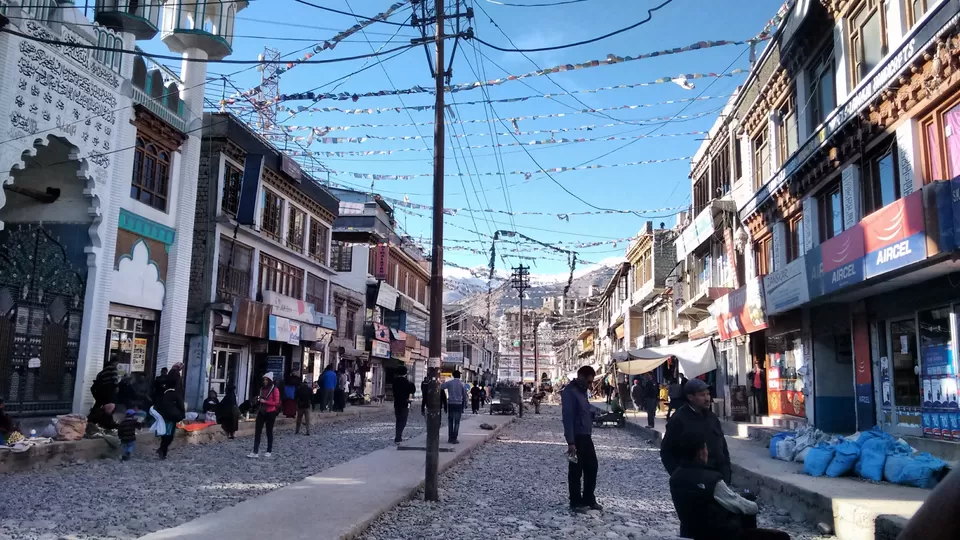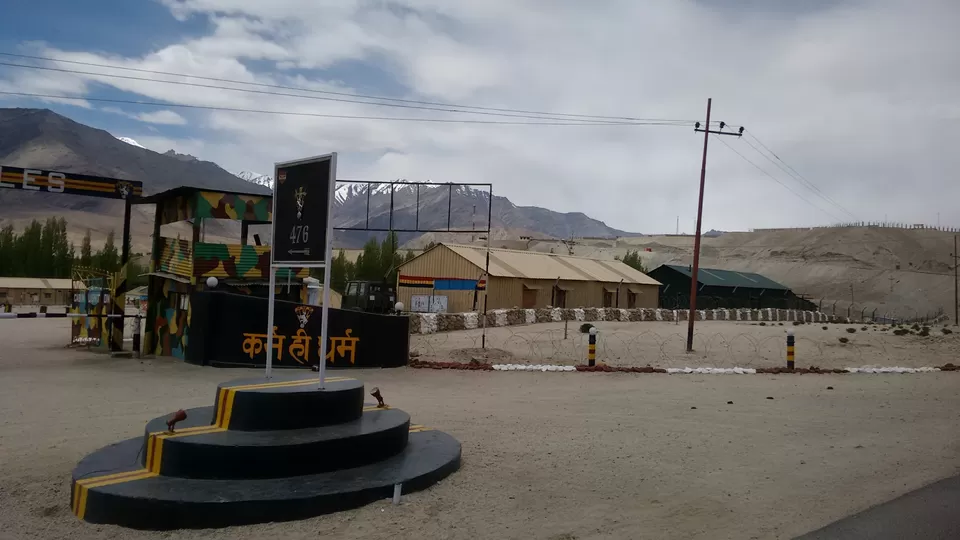 The third day was the most exciting trip for us as we were to go to the Khardungla Pass, the highest motor able road situated at 18, 389 ft above the sea level. It was snowing there and we were freezing. But it was beautiful. We were not allowed to wait there for more than ten minutes. So we started our journey towards Nubhra valley.
As we reached there I was so thrilled to see the tents that we were supposed to spend that night in. It was my first experience to stay in a tent which was well furnished with an attached bathroom and toilet. The view around was fascinating. With very less vegetation around, clear blue sky and white clouds floating over the snow capped mountains looked like a poster rather than real. At around 4 pm we left to visit the sand dunes. We reached there in a jiffy. The spot was pretty close by. We enjoyed the camel ride. But soon after a sand storm started and we could hardly keep our eyes and mouth open. The wind was literally bone chilling. It is hard to believe that the wind blowing in a desert can actually make you feel a chill down your spine. We kept sitting on the camels that were slowly walking on the soft sand dunes of the cold desert. The local festival and attire were enthralling too.
We rested for a while after coming back. It was freezing cold as it had also drizzled a bit. At 8pm we had dinner and then dozed off. The electricity supplied there was from a nearby village which went off every night at 11pm and there was no phone signal at all.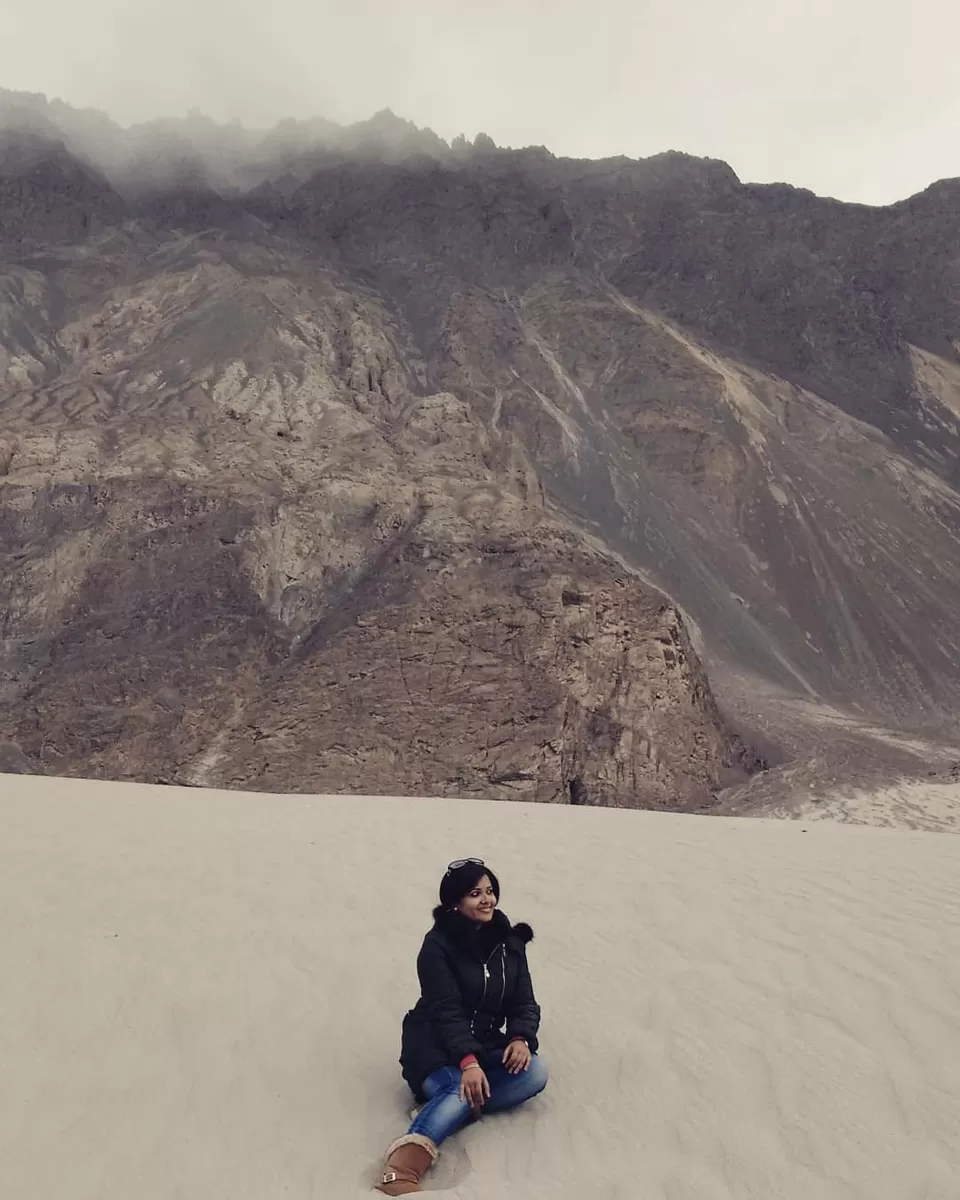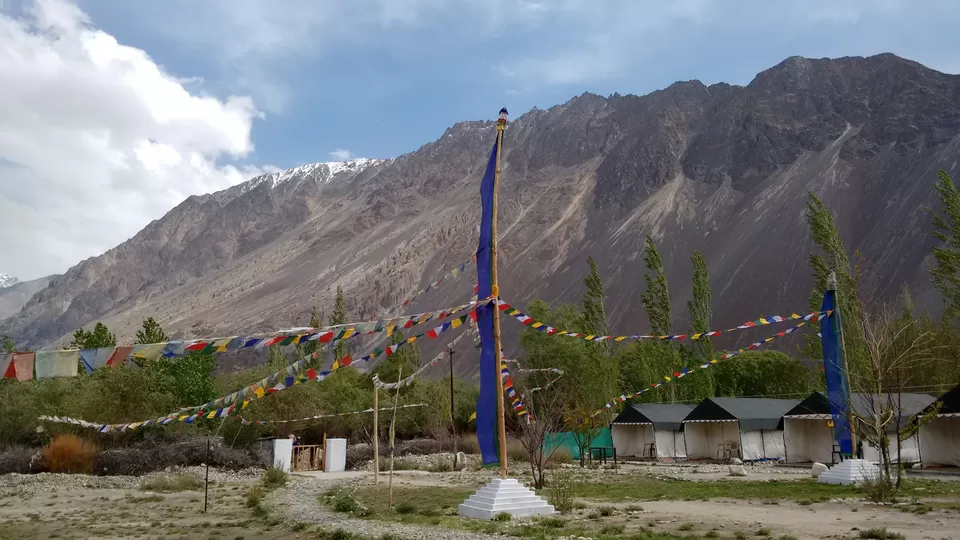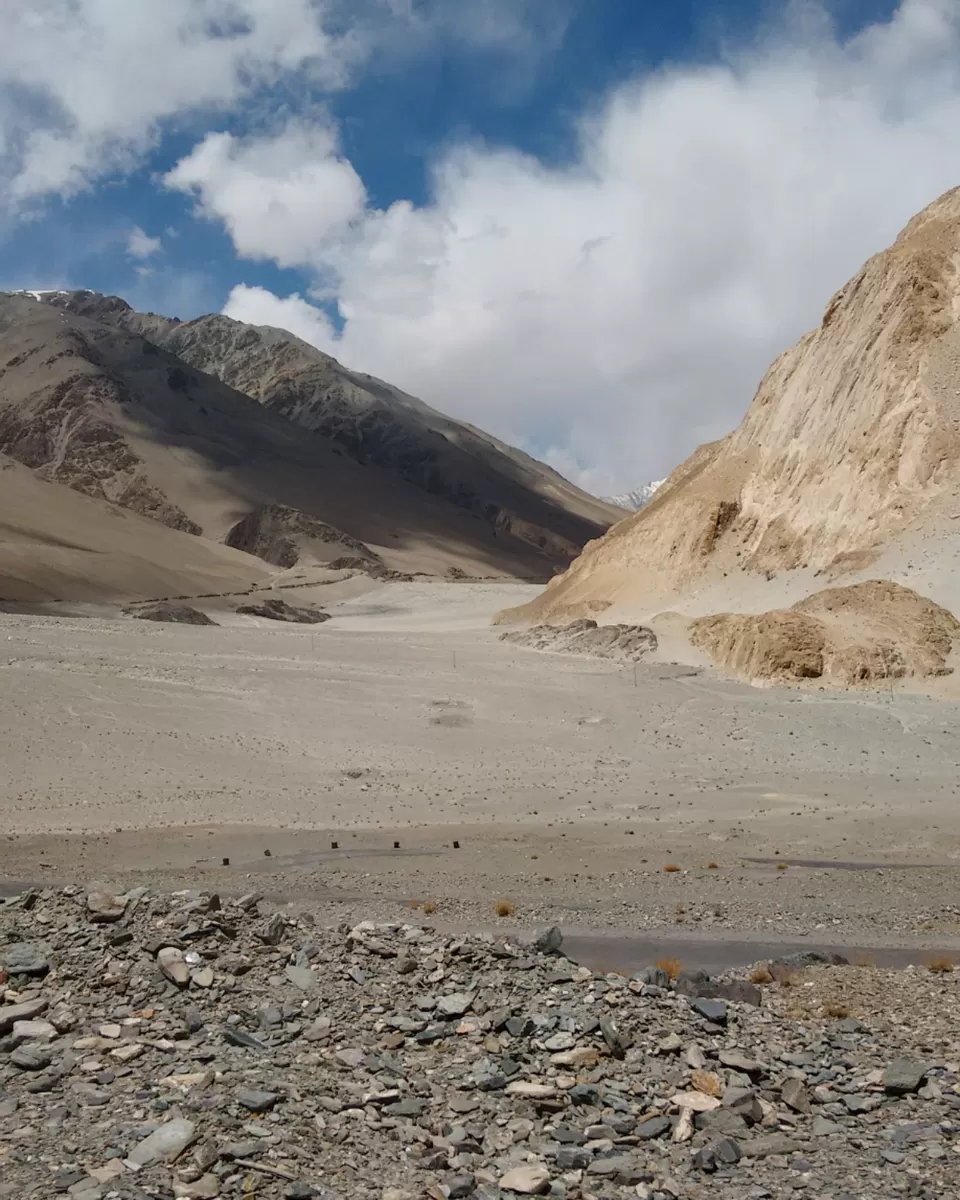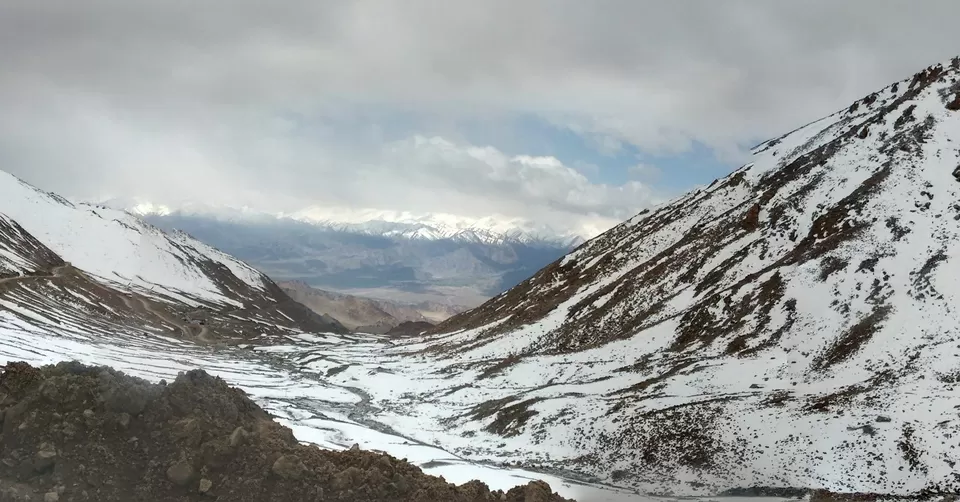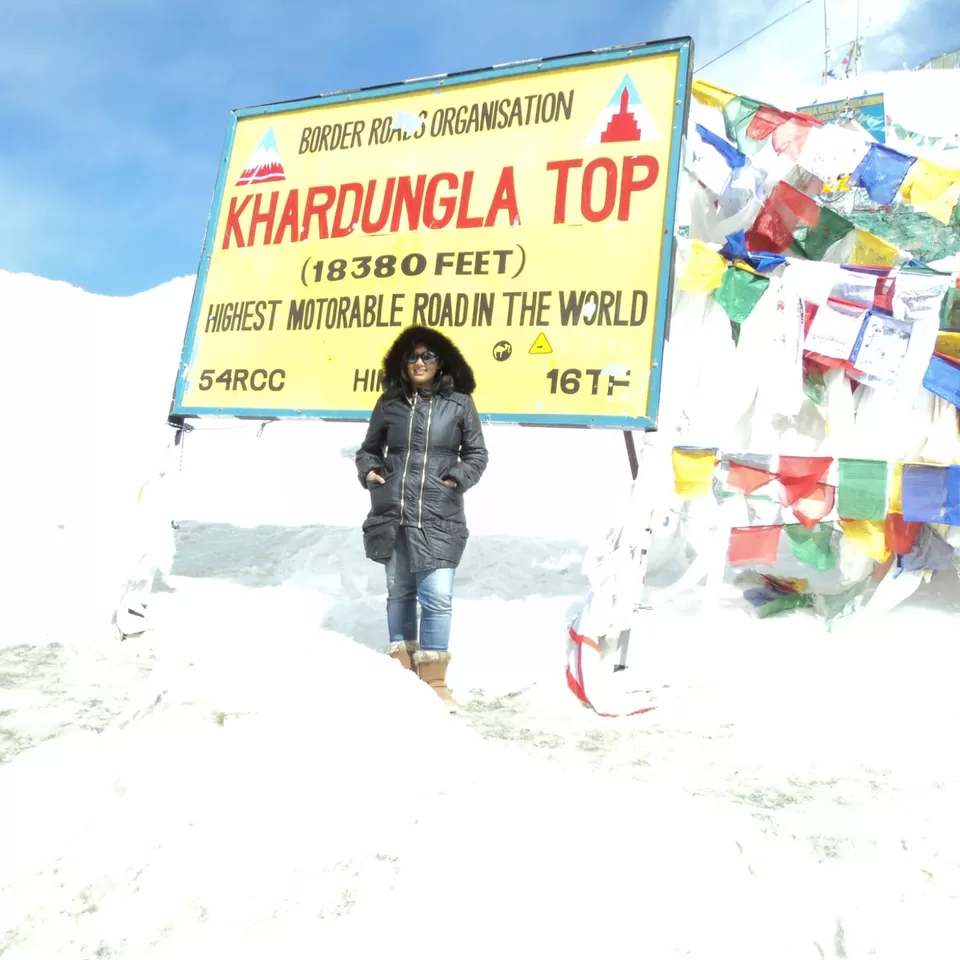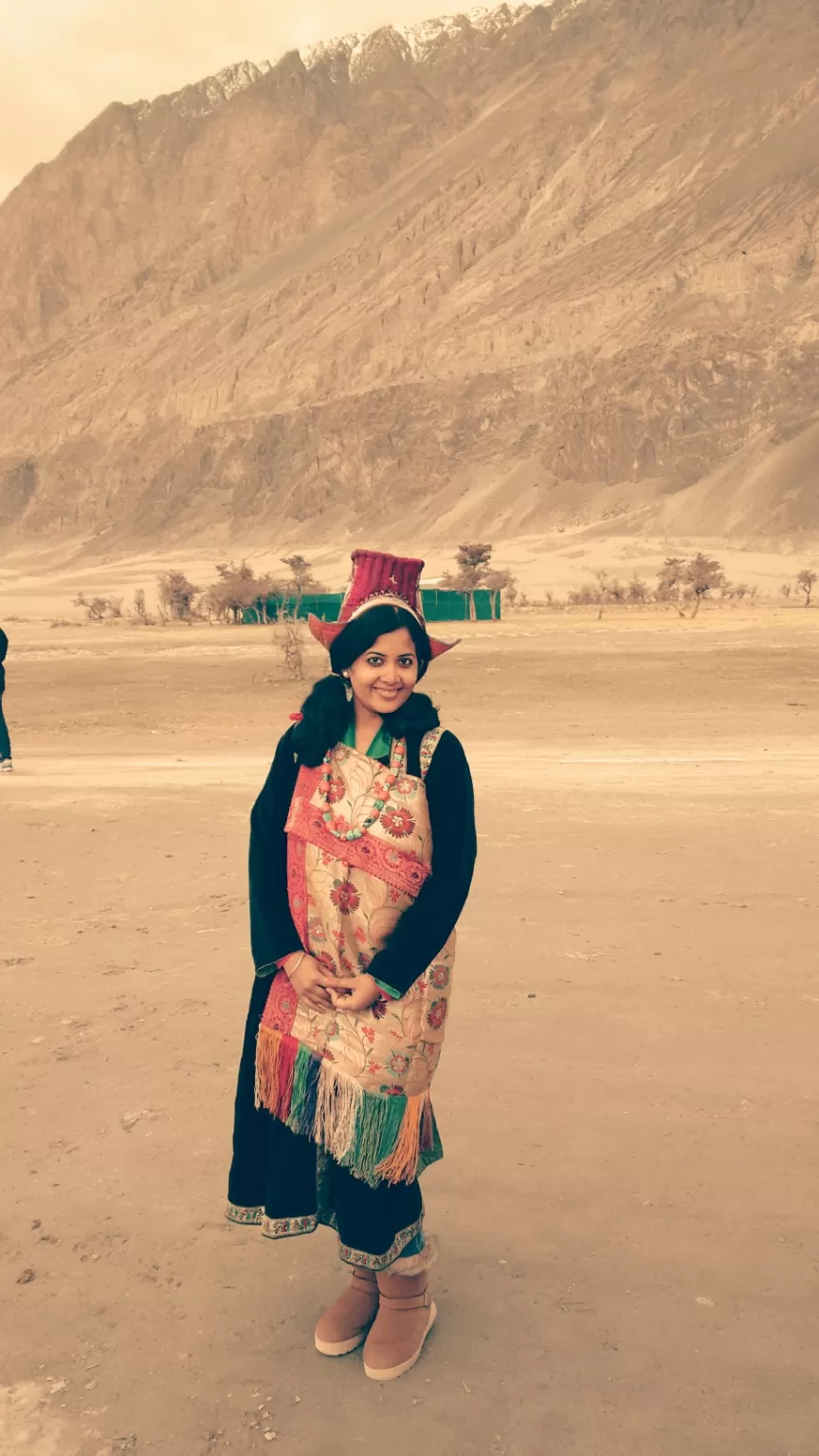 After quite a thrilling night, we bid adieu to Nubhra Valley early morning. We visited Thiksey Monastery on our way back, which is a Gompa (Tibetan-style monastery) affiliated with the Gelug sect of Tibetan Buddhism. It is located on top of a hill in Thiksey approximately 19 kilometres (12 mi) east of Leh. Then we also visited Diksit Monastery where one can see the huge statue of the next incarnation of Lord Buddha overlooks the fascinating scenery around the place.
A lot of more streams, monasteries and lakes kept us busy on our way back to Leh. Before we could know, we reached the Leh main market. The hustle and bustle of the market was definitely like any other market in India but the local dialects and the lingo charmed us for sure. The Tibetan jewellery market and the dry fruits shops were luring enough for anyone to spend some extra bucks on them. The night was as usual silent and peaceful. After a sumptuous dinner, we went for a walk outside. The stars overhead looked so dreamy. The sky looked like a beautiful bride just about to walk down the aisle. The cold breeze brushed against my face as if wishing a good night.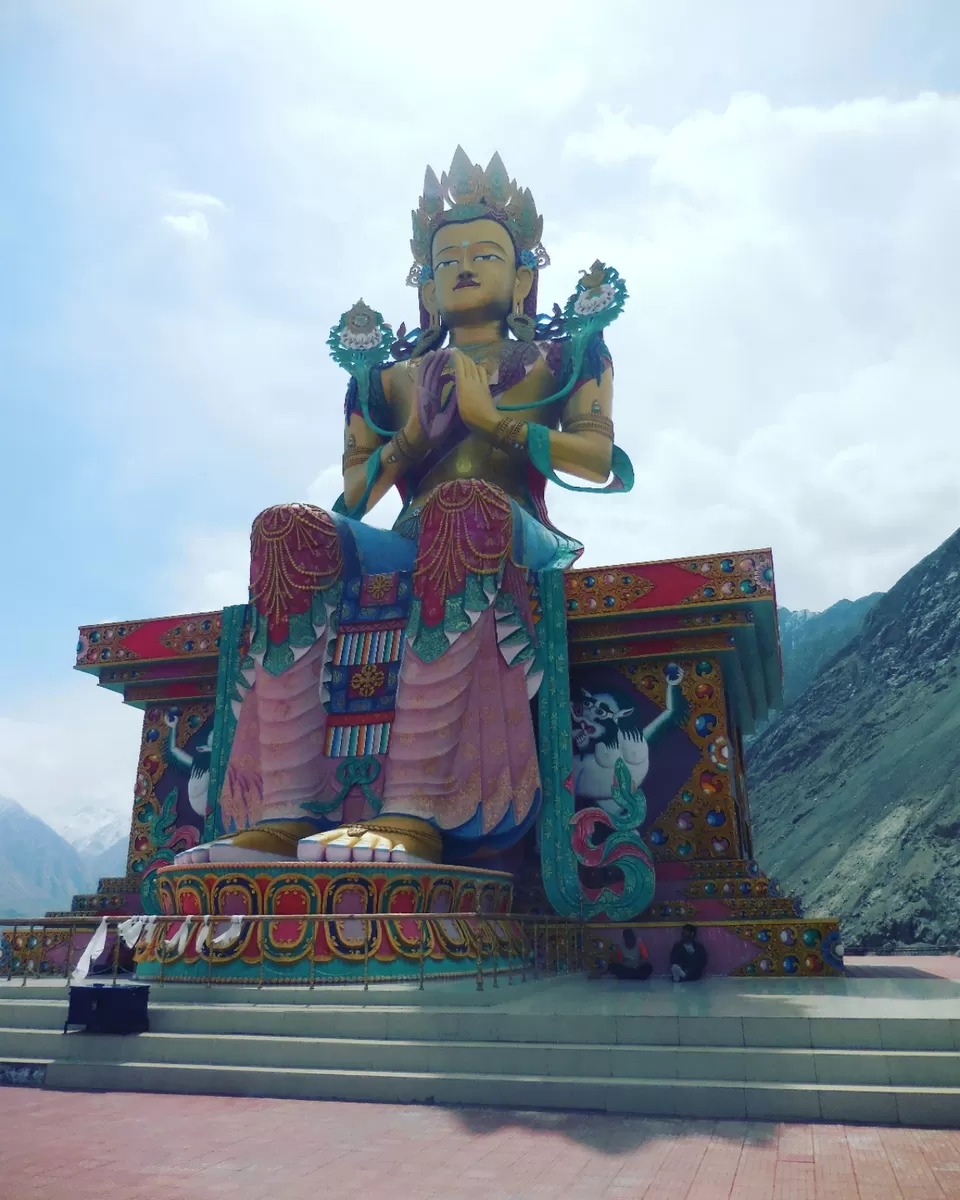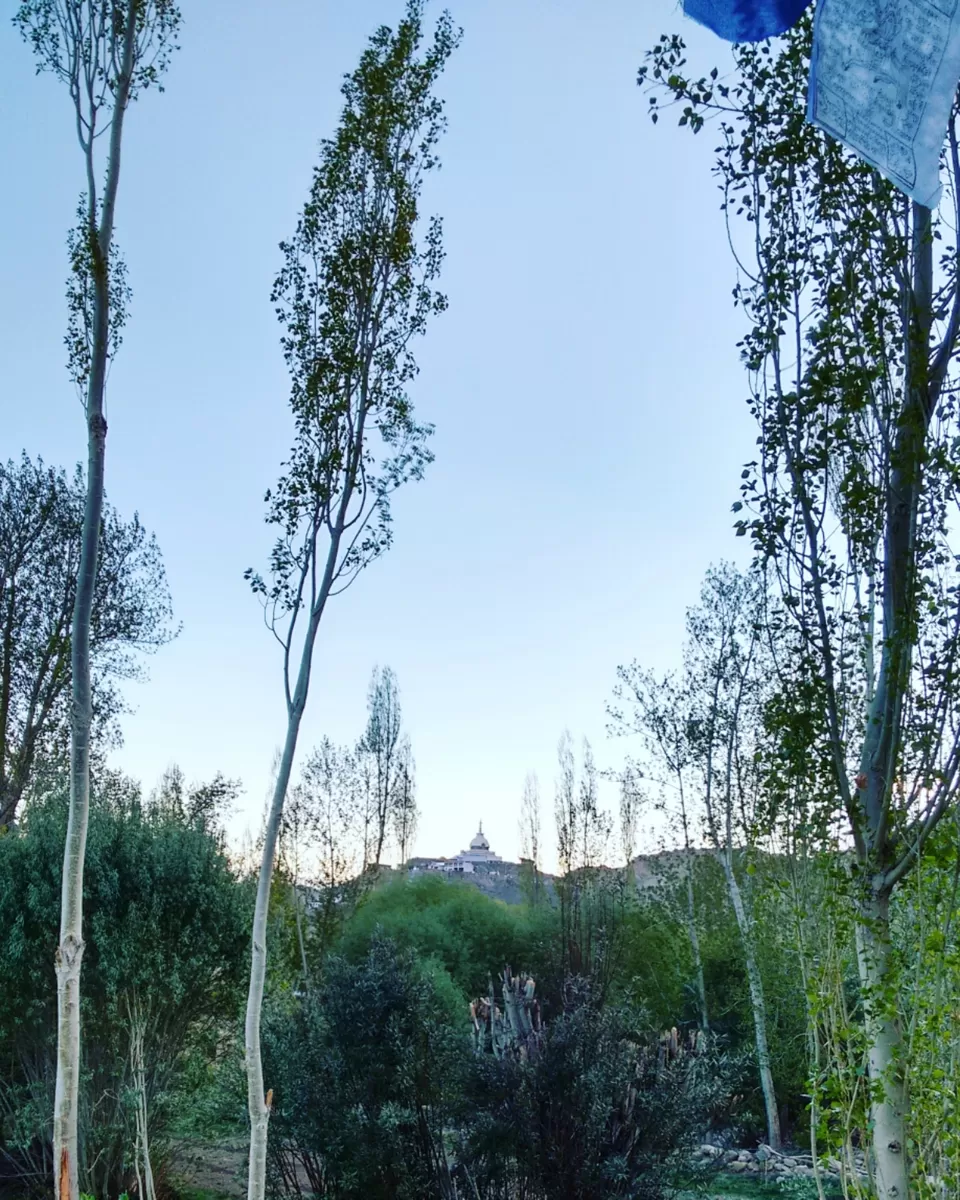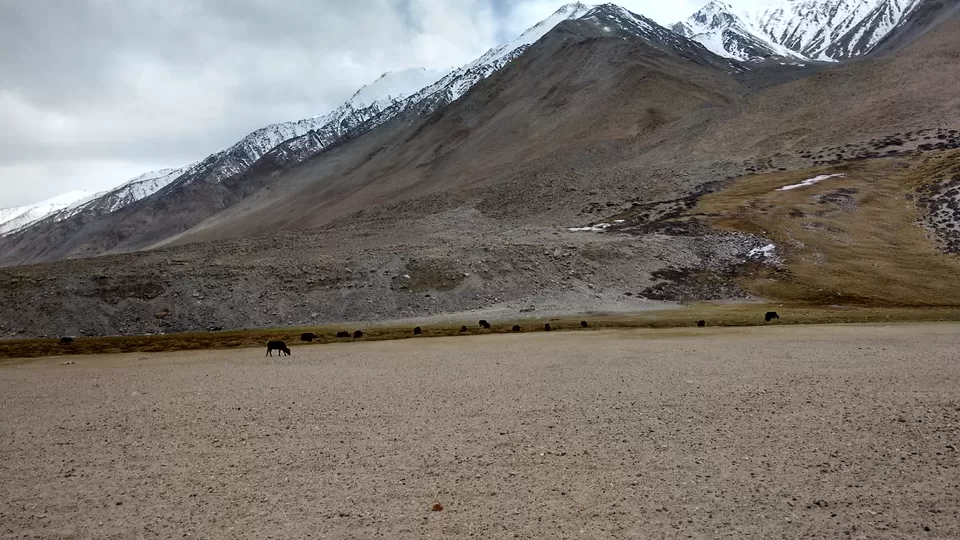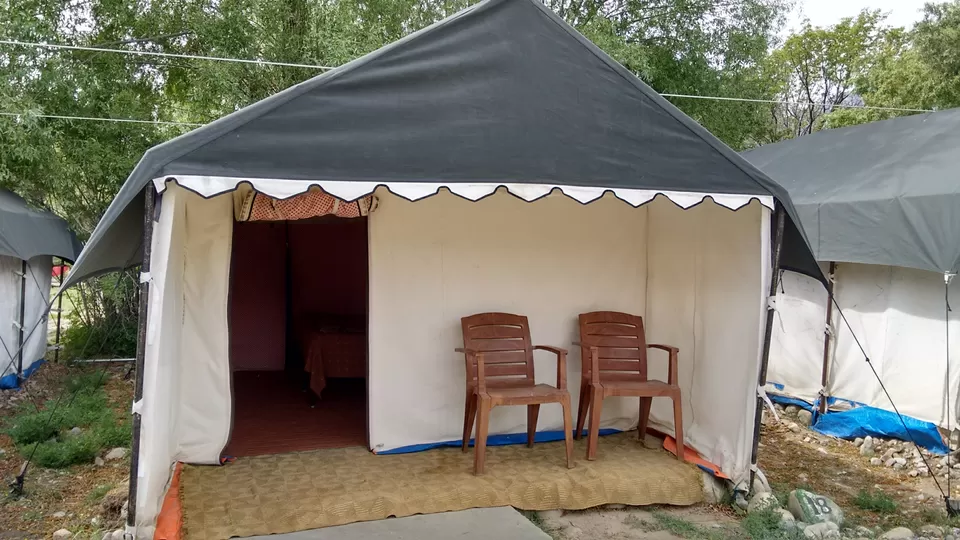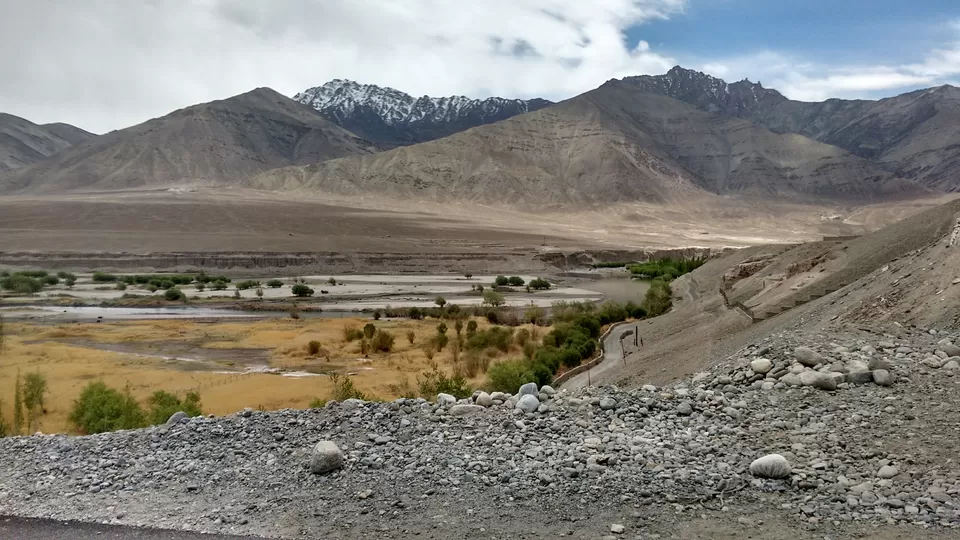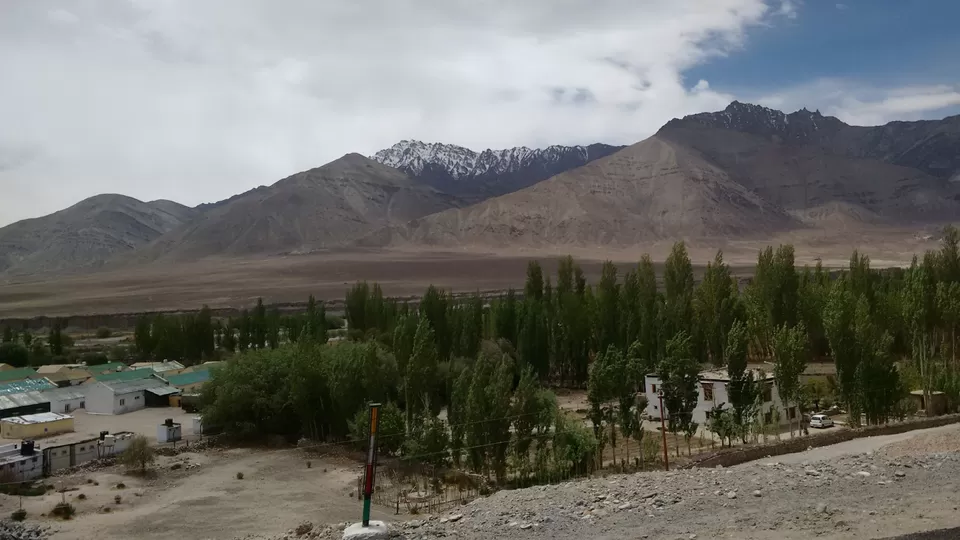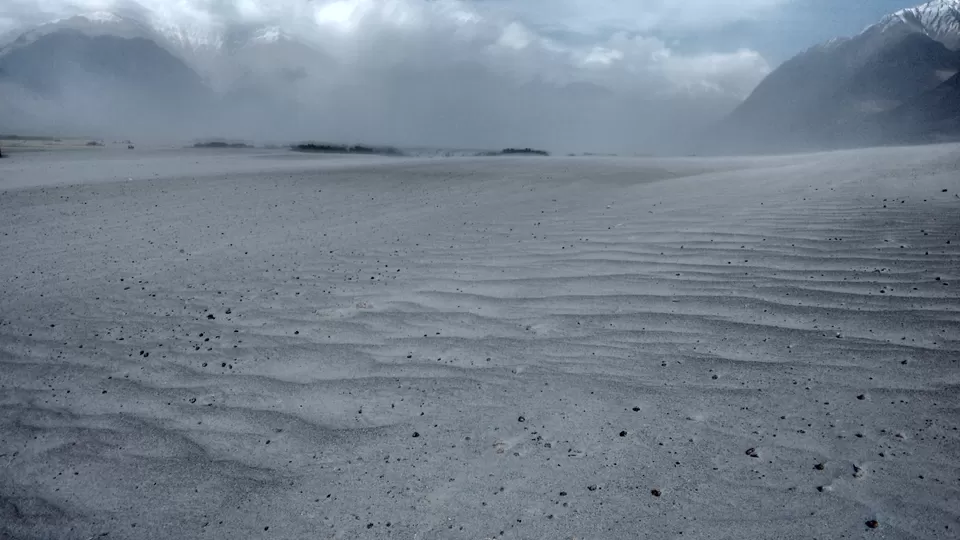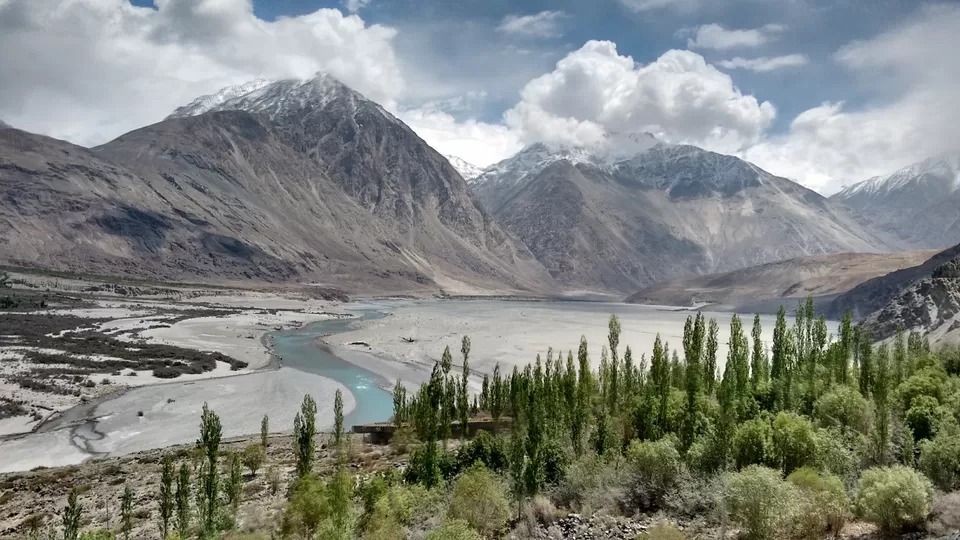 Next day was another exciting day as we were to visit the Pangong Lake, the one that we Indians have all seen in the famous Bollywood film 3 Idiots. The journey to the lake was as fascinating as the place itself. The whole place was filled with dhabas and hotels named after the main characters of the film. The water was unbelievably crystal blue and the mountains were all barren but equally fascinating. The water was freezing and so was the wind. We spent about a couple of hours there and headed back to Leh. On our way back we stopped at Changla Pass another snow covered pass looked as white as milk. It was luckily a sunny day so we could get out and walk around in the snow that came almost till our knees. Unlike other hill stations they don't provide boots etc. for the snow but you should wear them of your own to be more comfortable walking in the snow. We experienced snow fall there too for a little while. I just could not resist myself from playing with the fresh snow. I felt like a kid who did not want to go back home. But we had to leave the dreamy place. You'll know if you look at the photos below. 😊😊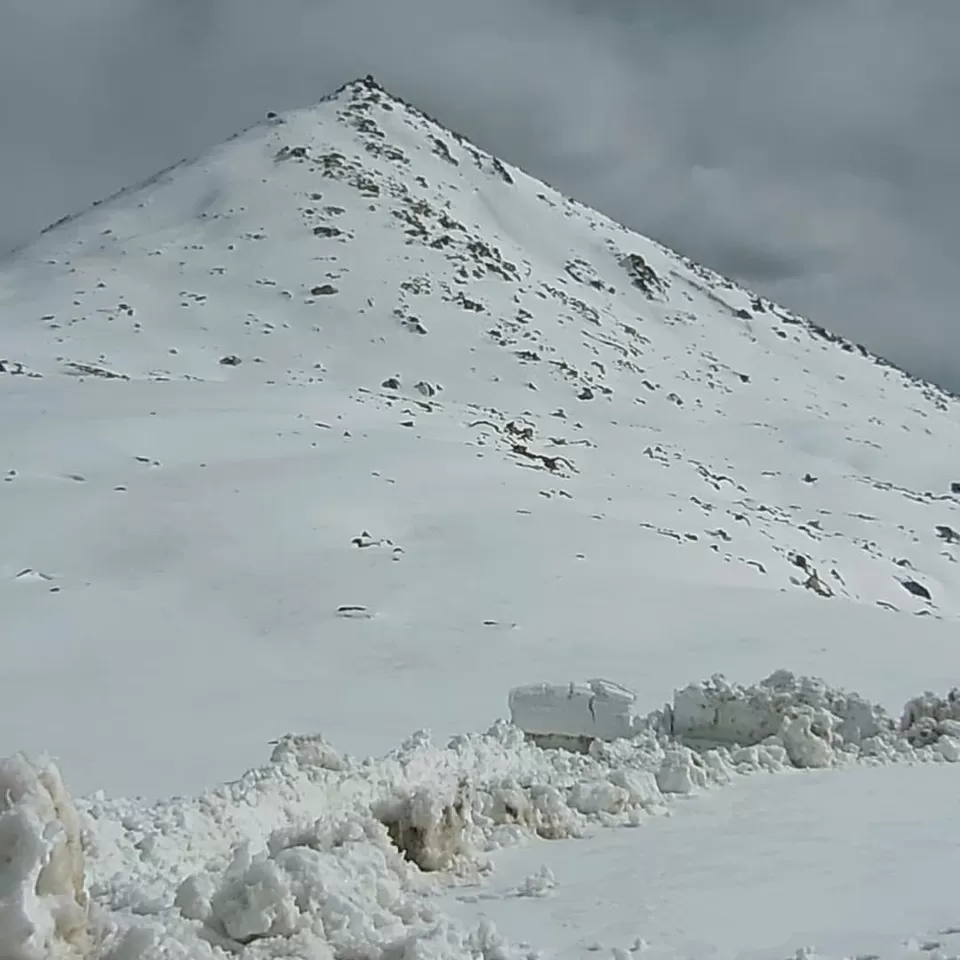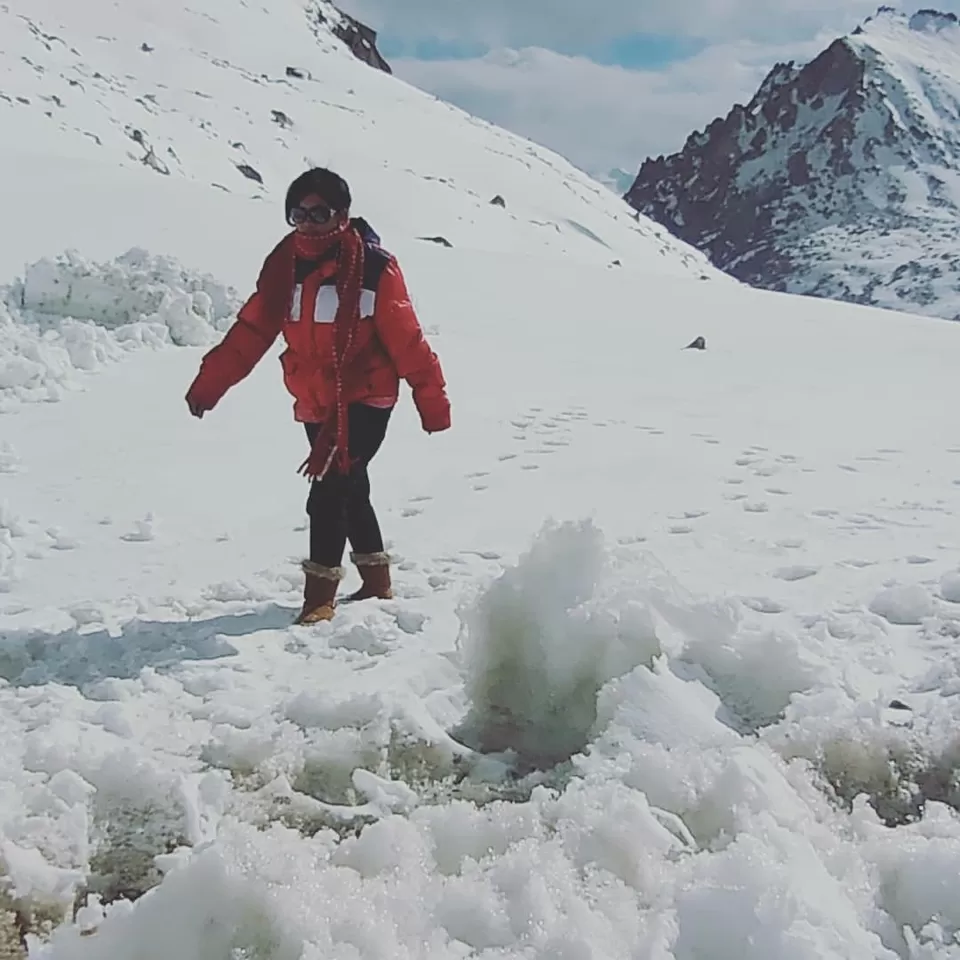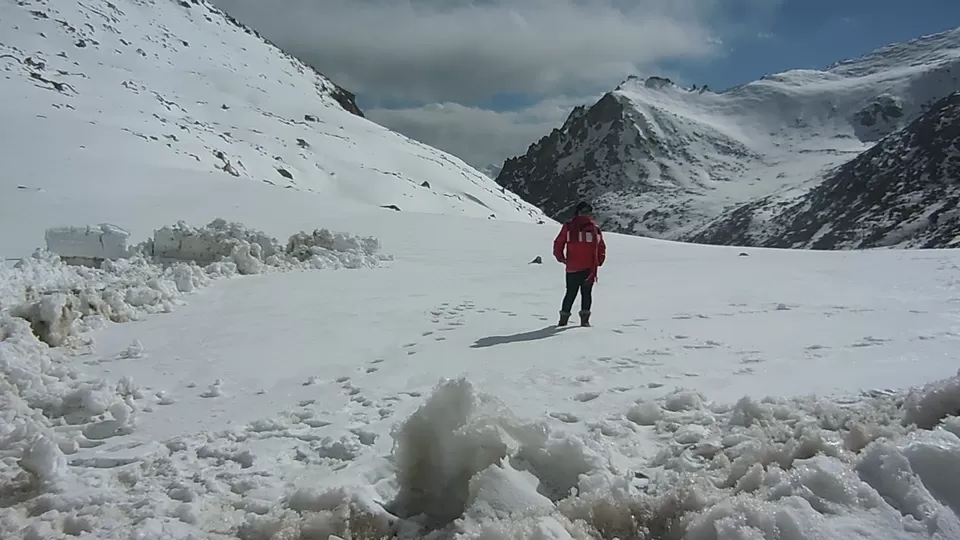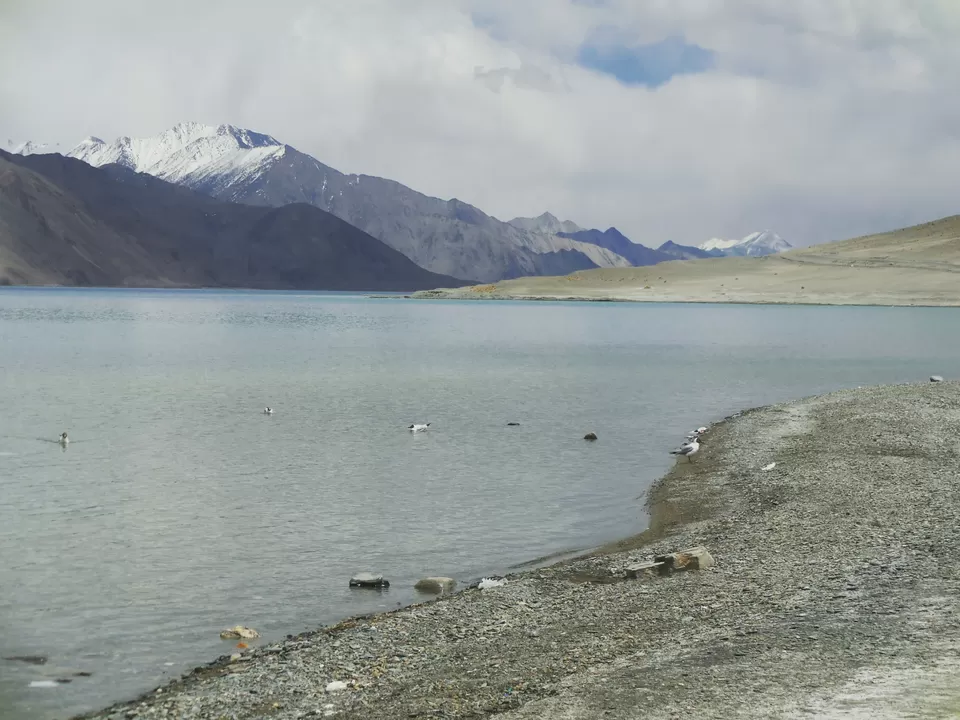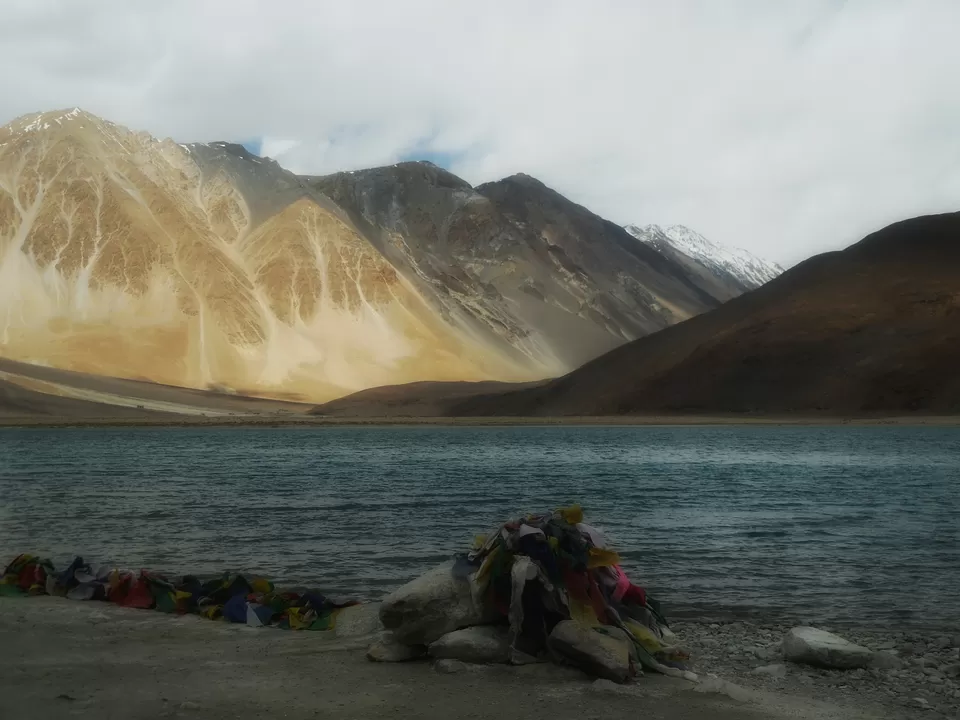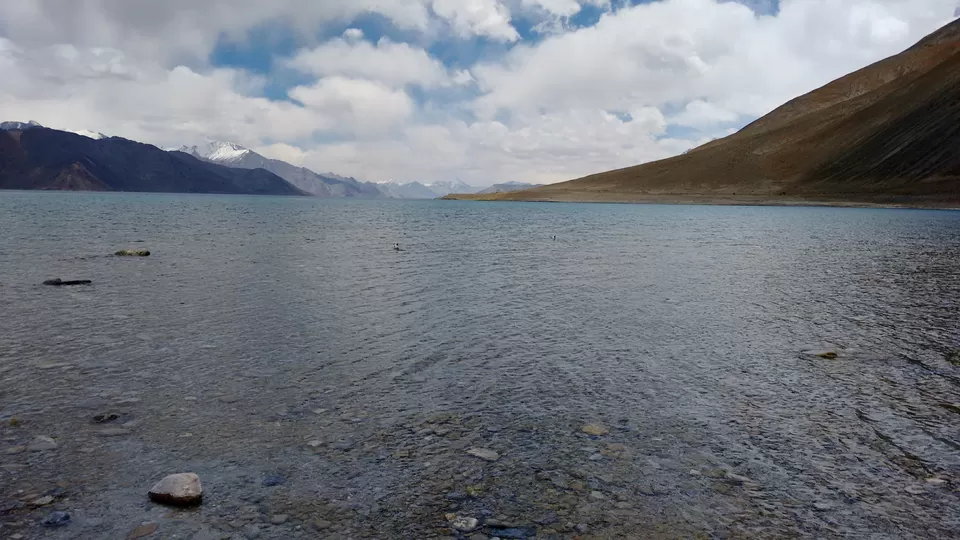 The next 3 days we spent visiting the Druk White Lotus School, a lovely centre of education located in Shey, Ladakh. The school was destroyed totally during the floods of 2010. But with determination and help, it got back in action and is now shaping and building some strong and hard working little brains for the future. True inspiration. Isn't it?
The Bollywood film 3 Idiots starring superstar, Aamir Khan was shot here. 😊 The actor also donated after the school struck the school.
From Druk we moved towards Hemis Monastery. Another primitive Monastery in Ladakh. All these places are ticketed. This one also had a lot of stairs to climb in order to enter which might be a bit difficult for elderly people. Our guide explained about the various statues and paintings in there but one of them caught my interest the most; a huge statue of Guru Rinpoche. A famous Hemis festival is held here every year in the month of June honouring the Lord. Situated 45 kms from Leh, this Monastery is huge and has immense amount of history to tell you.
Then we went to Shey Palace. 😇 Summer capital of Ladakh once upon a time, this Gompa or Monastery is located on a hillock 15 Kms south to Ladakh in Shey. It was again a beautiful place to be at.
From there we visited some other local markets and temples of Leh.
Eventually the dream vacation came to an end and we came back home with some amazing memories of one of the most beautiful places on earth, Ladakh. This barren cold desert with very little vegetation will surely stay fresh and green in my mind for the rest of my life. But I wish to visit Ladakh again.