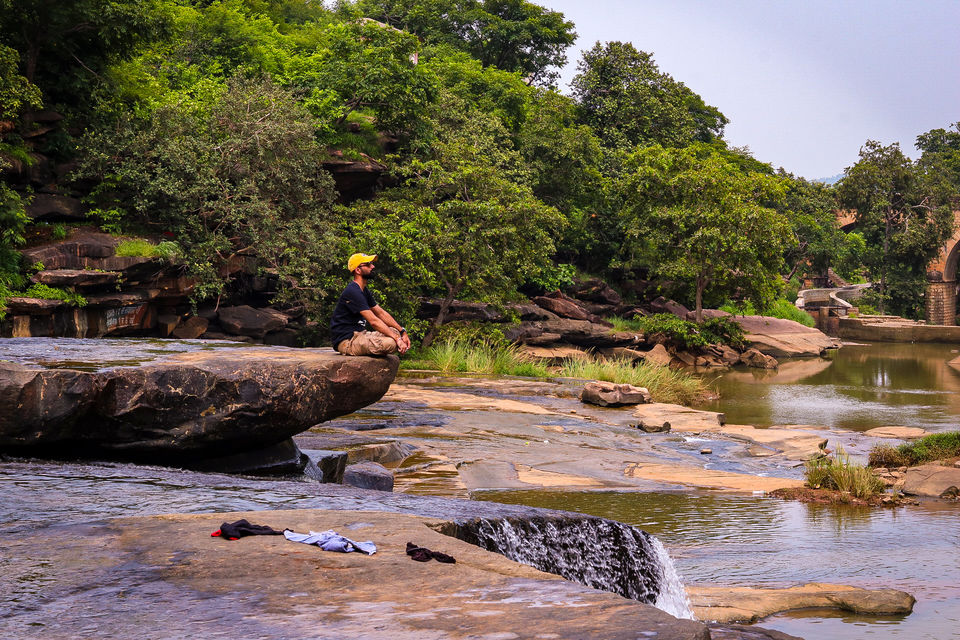 Lakhaniya Dari is a place based in Latifpur uttarpradesh around 50 km far from Varanasi, it's a very famous waterfall in nearby location but not so in uttarpradesh or in India, I don't know you this place is not that know in entire indian as it's really beautiful and natural.
Attractions:
First thing you can enjoy the road to reach at this waterfall as it's not so crowded after leaving the city, no matter from which side you are coming from.
After reaching to the destination you will have to park you vehicle on roadside and trek for almost 500 meters which is not too long I guess for normal people.
After reaching to the final destination you will found a beautiful place full of stones and water covered with trees like a big open cave the flow of water is decent but you need to be careful before entering in to the water.
You kan tak bath in the waterfall it's more like a big natural stairs you can go down stairs or up stairs to enjoy the nature bath, after entering into the water you will the old bridge which increases the beauty of this waterfall, you can climb up in to jungle in there, where you will found very less people.
What to Eat?
You can get som local food there like Kachori, Pakode, North Indian Thali, Boiled Corn, Rosted Corn, Biscuits, Chai and some more local eatables.
Be Careful:
You have to be careful with monkeys there they can take you things away, do not harm them to save you things but be careful, also not forget to give them some eatables it will make you feel good 😊.
After entering or before entering into the water please be careful as the stones are very slippery because of water and algae stones are very share there so you can get harmed too much.
Don't go deep onto the water it's risky and the flow of water is very heavy at some places very sudden.
People are throwing after use there which doesn't seem good, you can slip off their, please avoid throwing your after use at at any place.