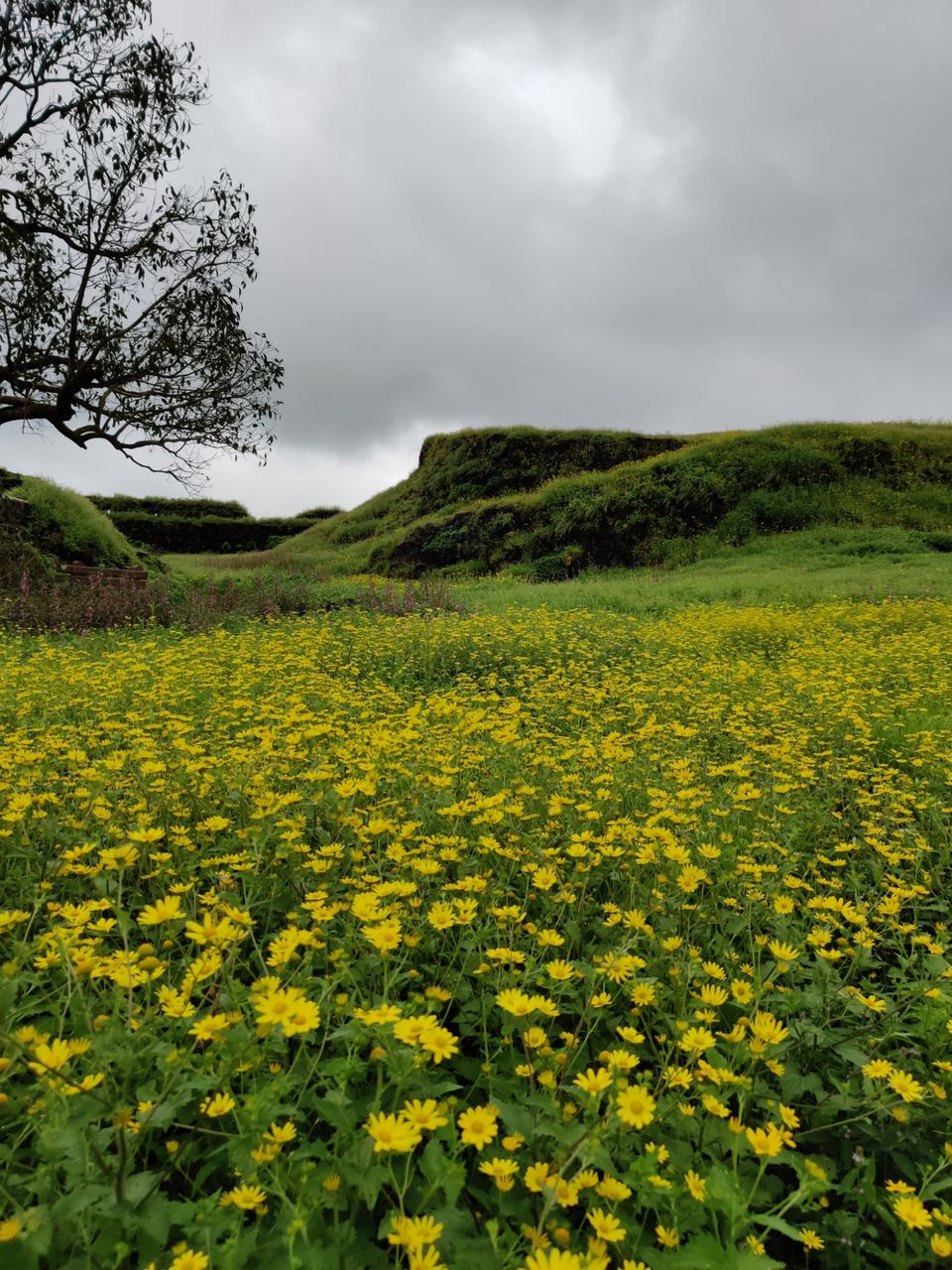 I am back with another trek near Pune which is almost 80-90 KMS away from Pune but worth visiting.
I am taking about Korigad Fort which is our very own carpet of Yellow flowers now a days.
When to visit -
If you want to enjoy the company of Yellow flowers , pleasant winds and a lot of lovely picture it is better to visit during monsoon to winter season. Otherwise this place can be visited during monsoon which will show you a lot of green and fog around. Avoid this place during summer or sunny days.
How to visit -
You can drive to the base village (Peth Shahapura) and then start your trek from there. Otherwise you can plan a trek with any of the travel groups depending on your choice.
Why to visit -
The most attractive thing about this fort and other forts around Pune now a days is as the weather is changing , after monsoons the mountain ranges are having these beautiful yellow flowers which makes the environment so much better and beautiful. Other flowers and shades of green are always available after monsoon.
The most important thing is why Korigad if these flowers are available on other forts too. Because, Korigad is comparatively a much easier trek as compared to any other fort, even kids can go there and enjoy the nature.
My Experience -
I visited this place in the month of September, which was pleasant as the rains were under control by then but not completely gone. I went there with my friend, we started the journey early in the morning. The roads were frustrating at some points and you may feel why am I going there.
After covering a long distance and spotting some amazing views we reached at the base village of the trek, Peth Shahapura.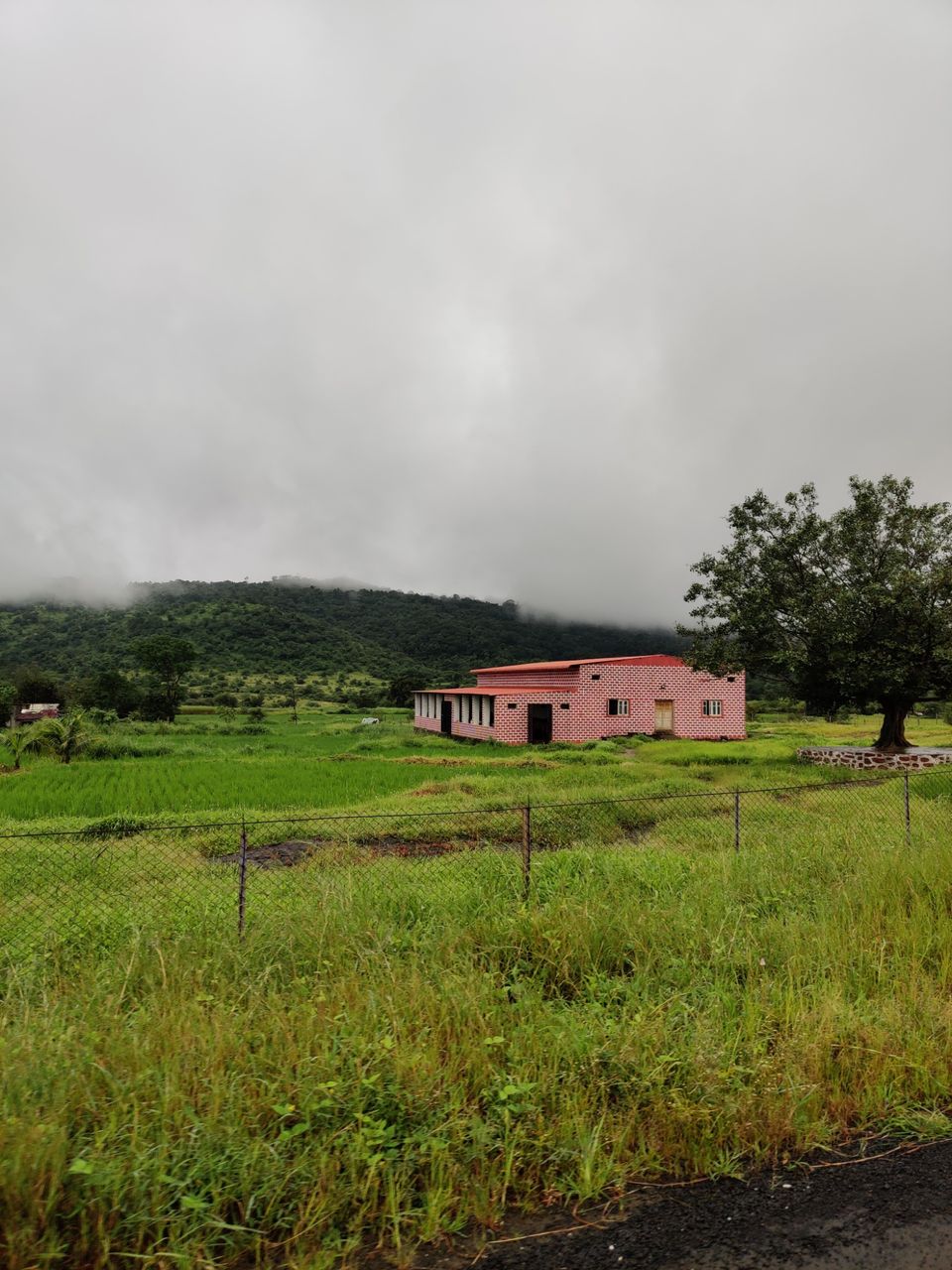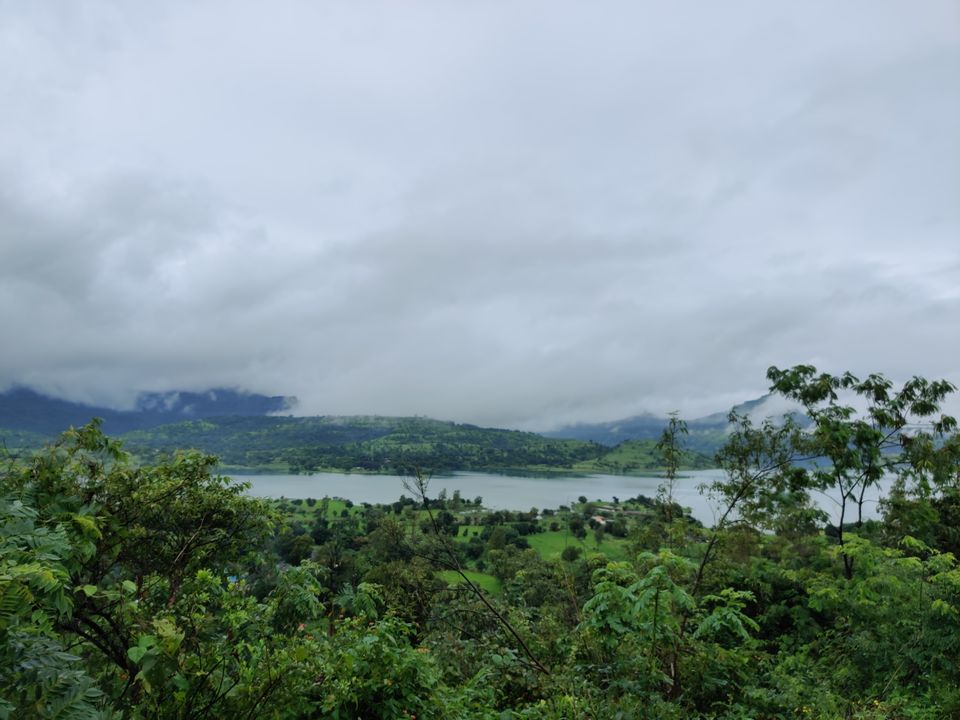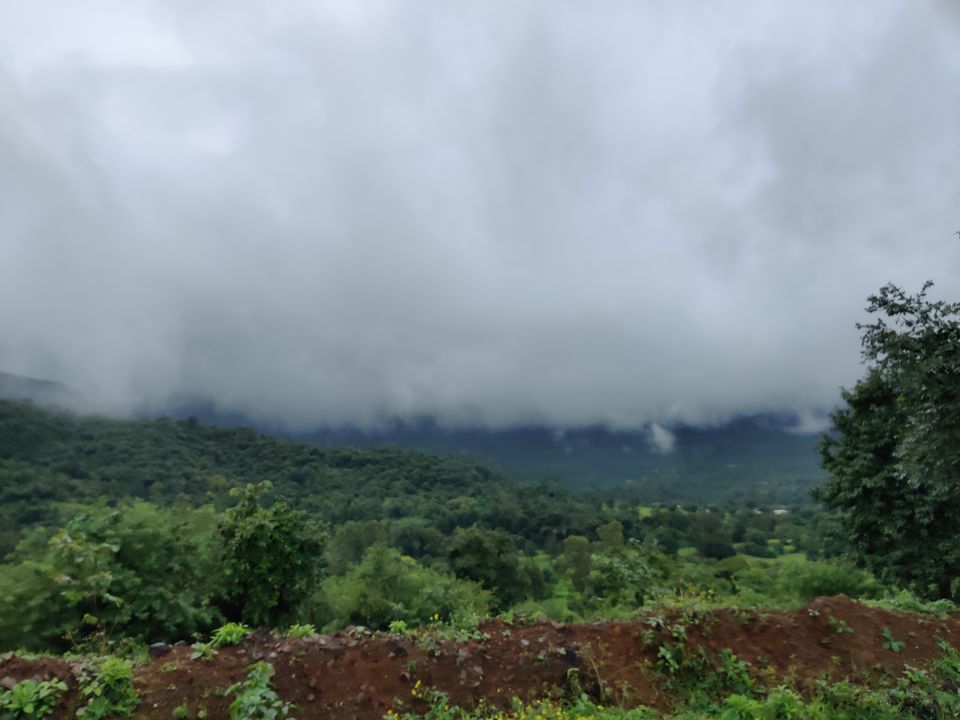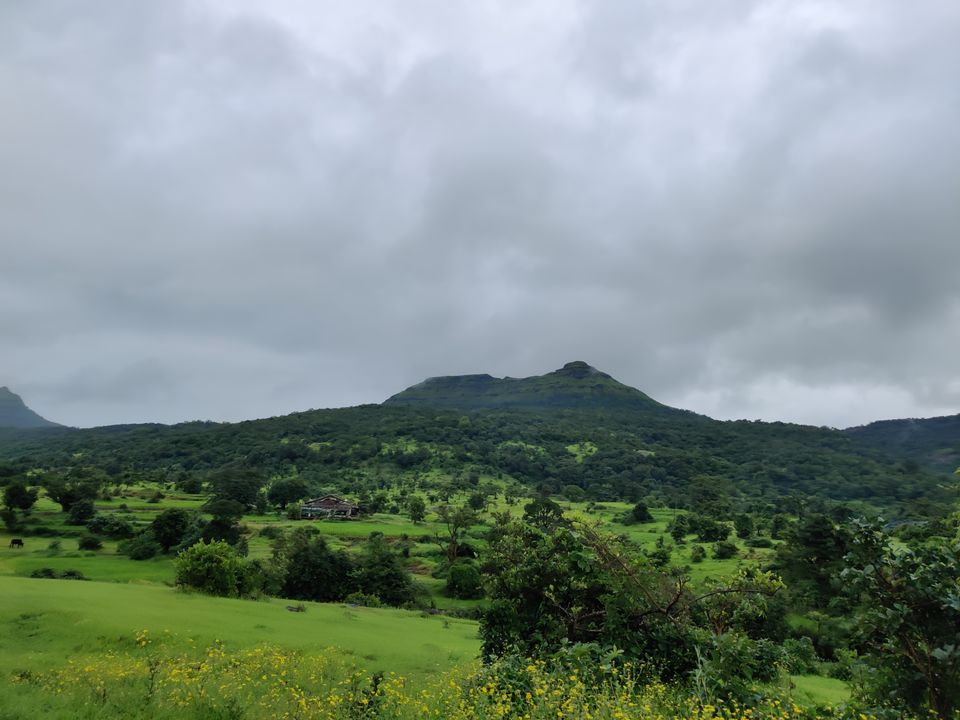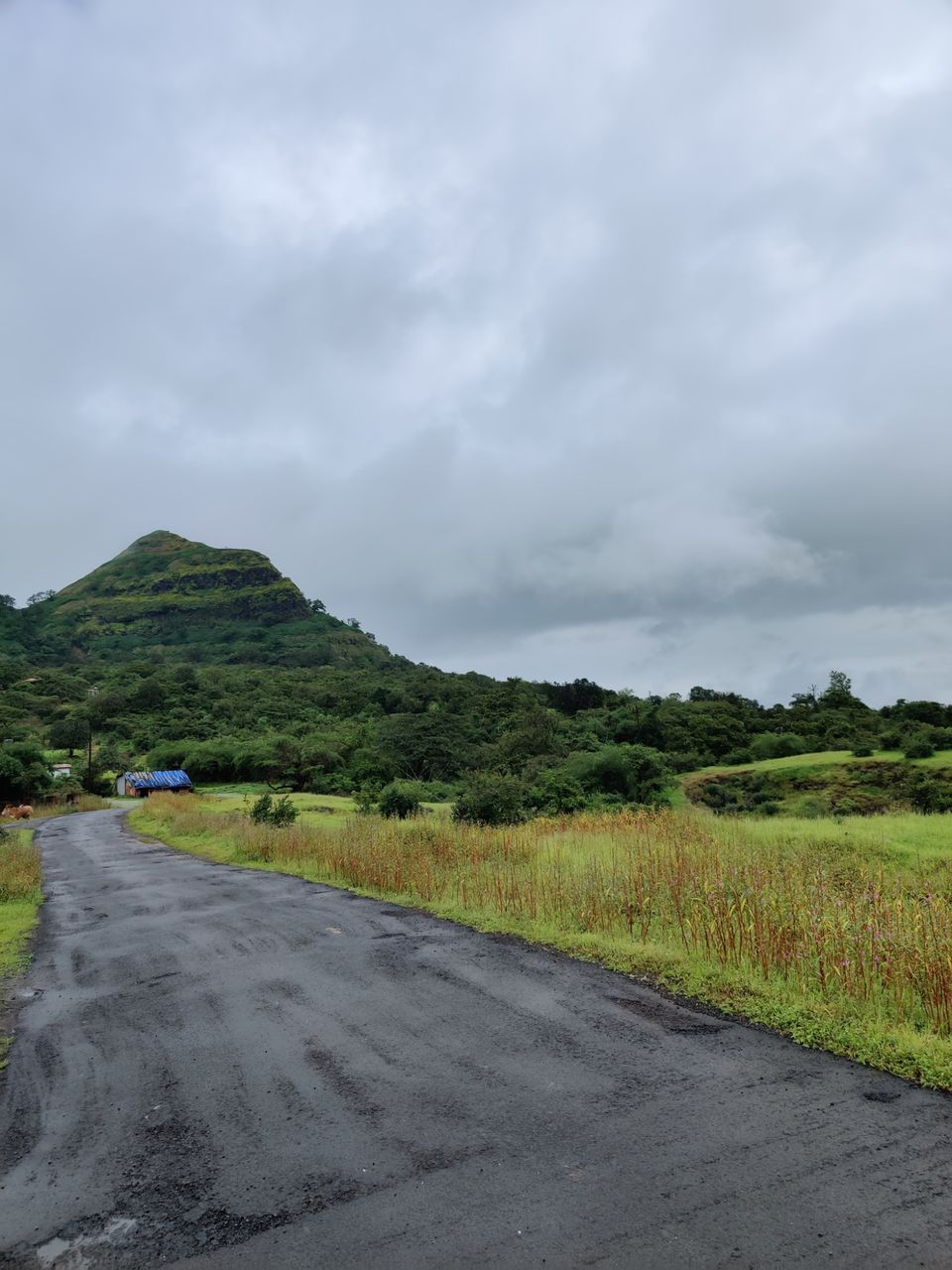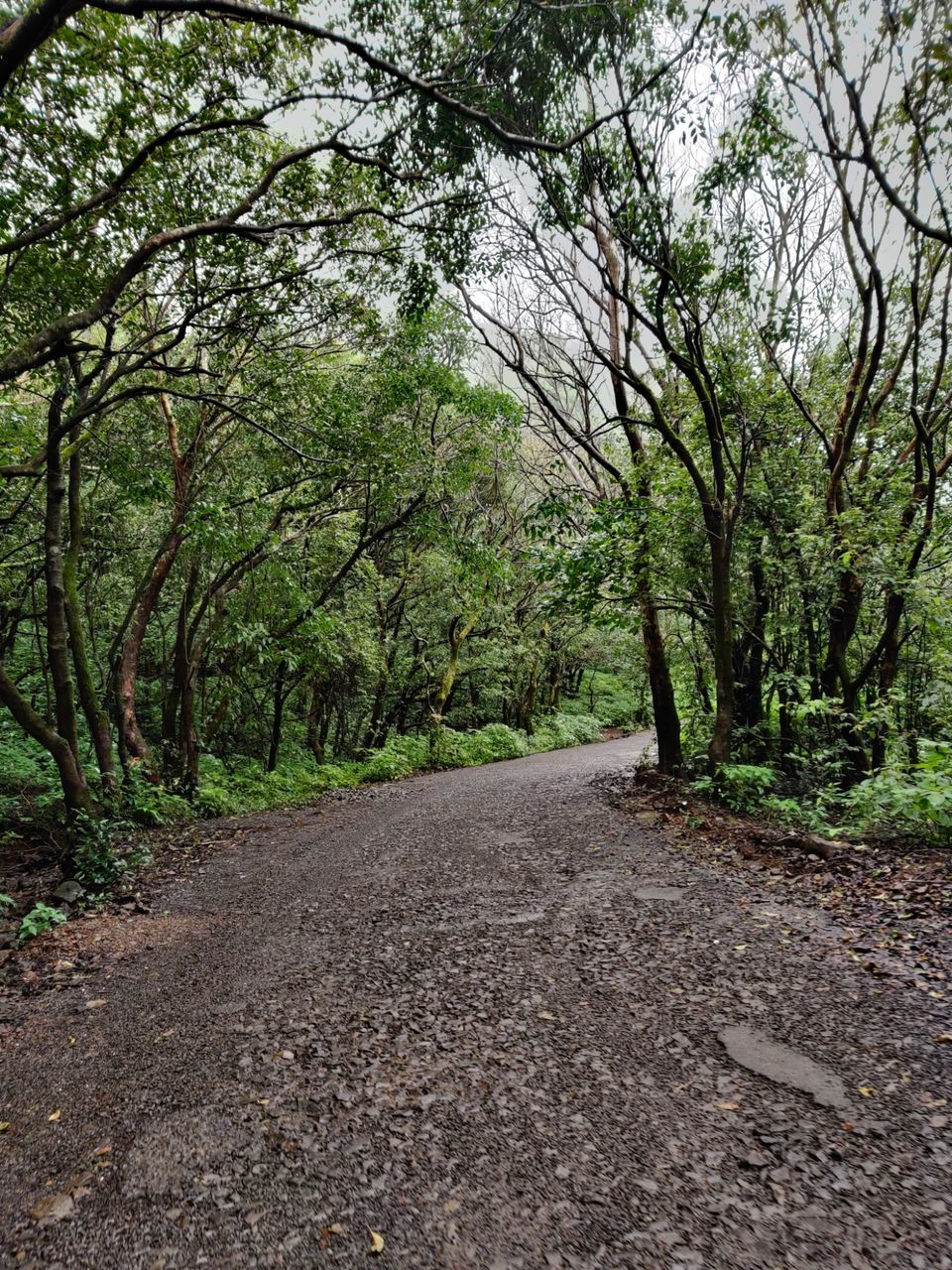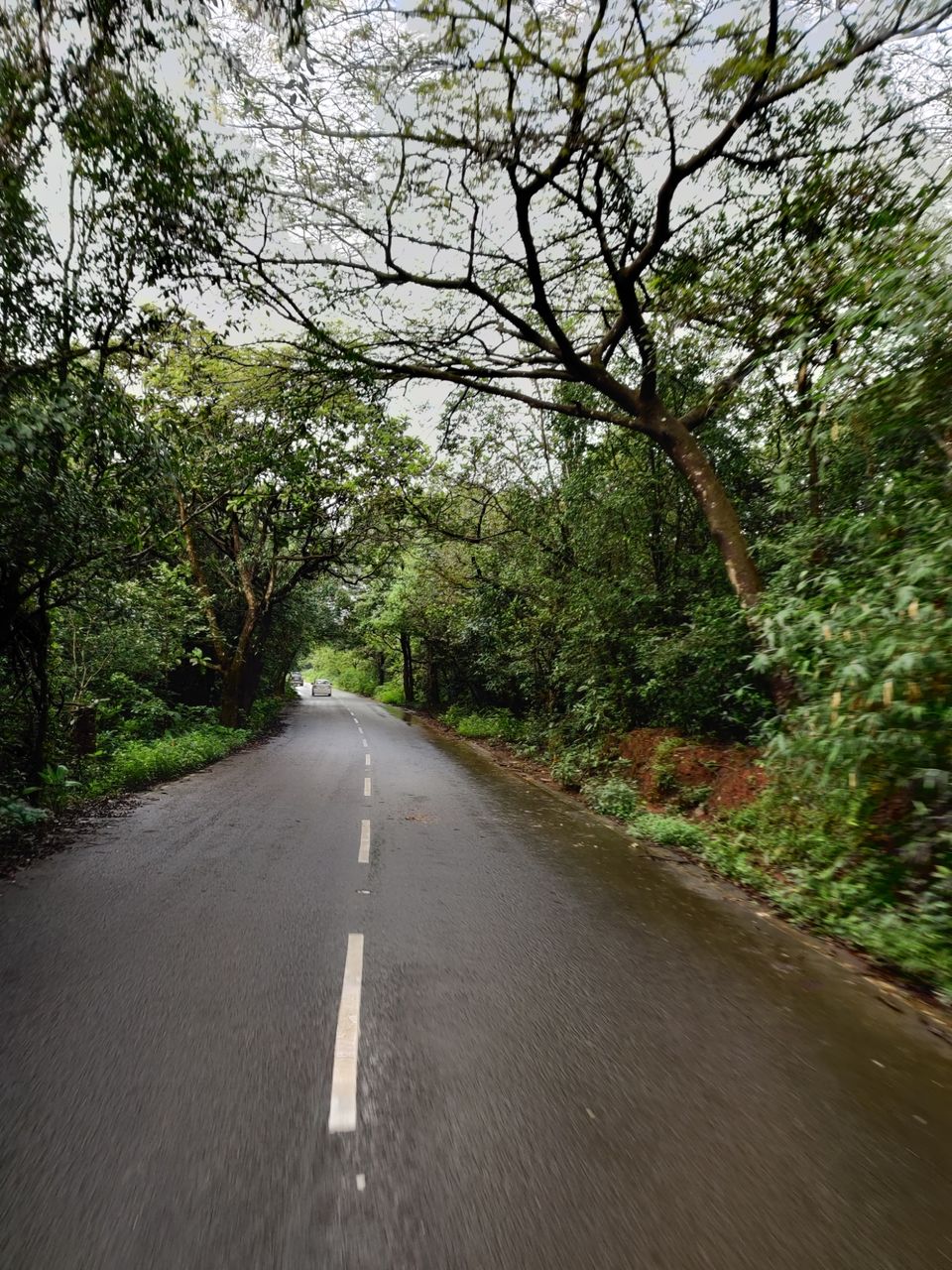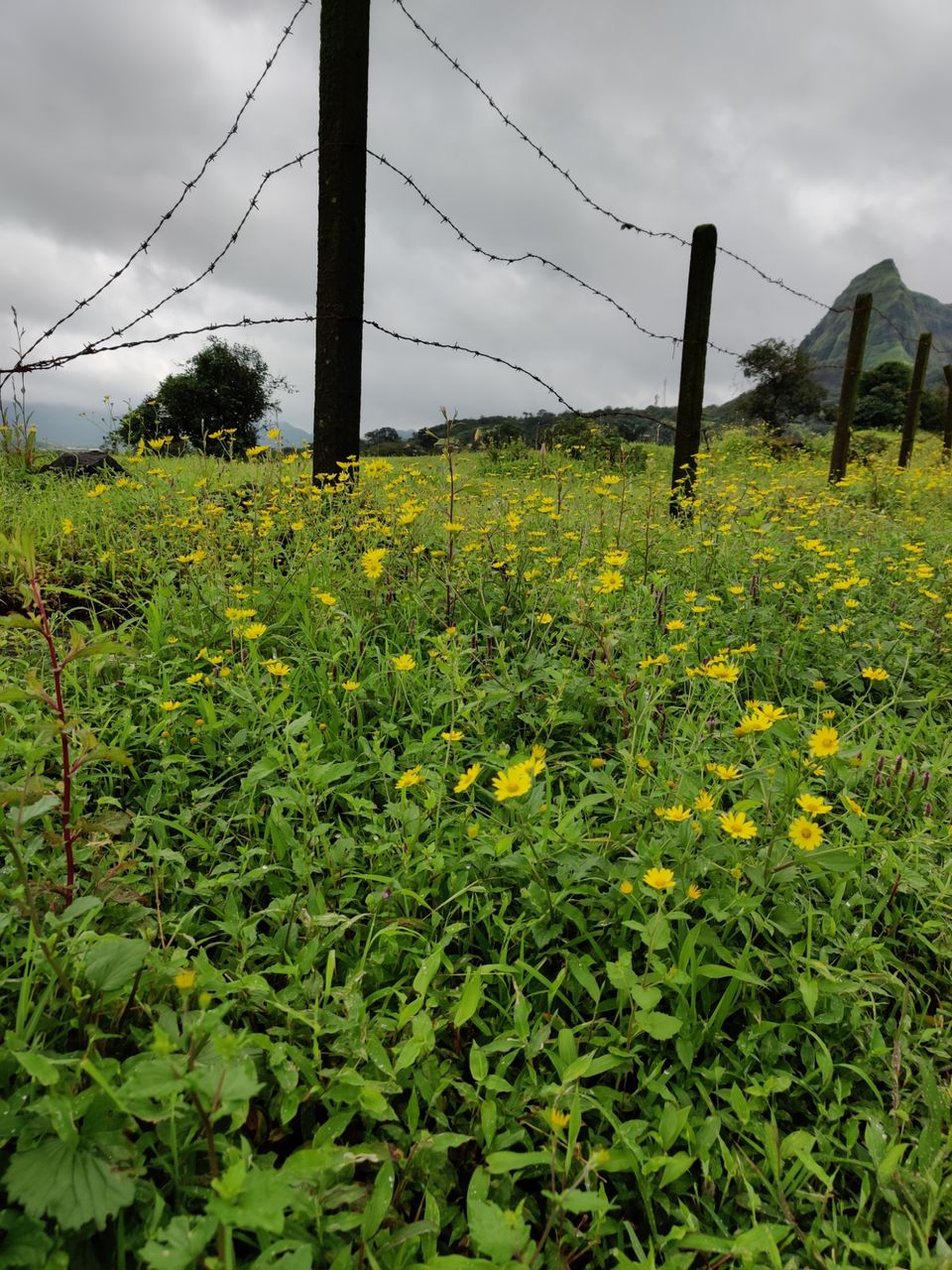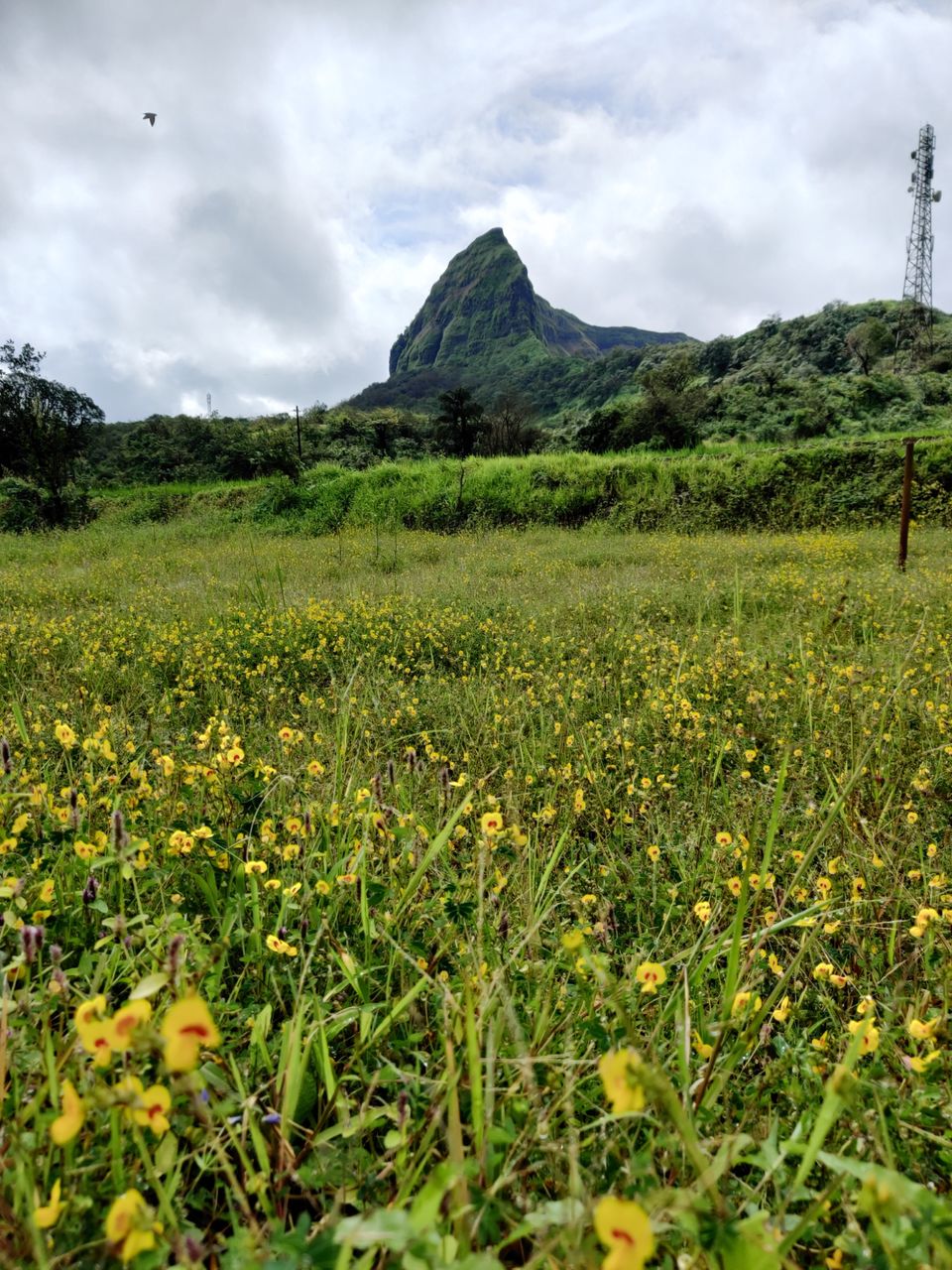 We started our trek from the base village, there are two ways to reach the fort , we took the left one from the parking because it was advised to be simpler as compared to the other one.
Initially the path was uneven and rough, but after sometime we saw stairs leading towards the fort.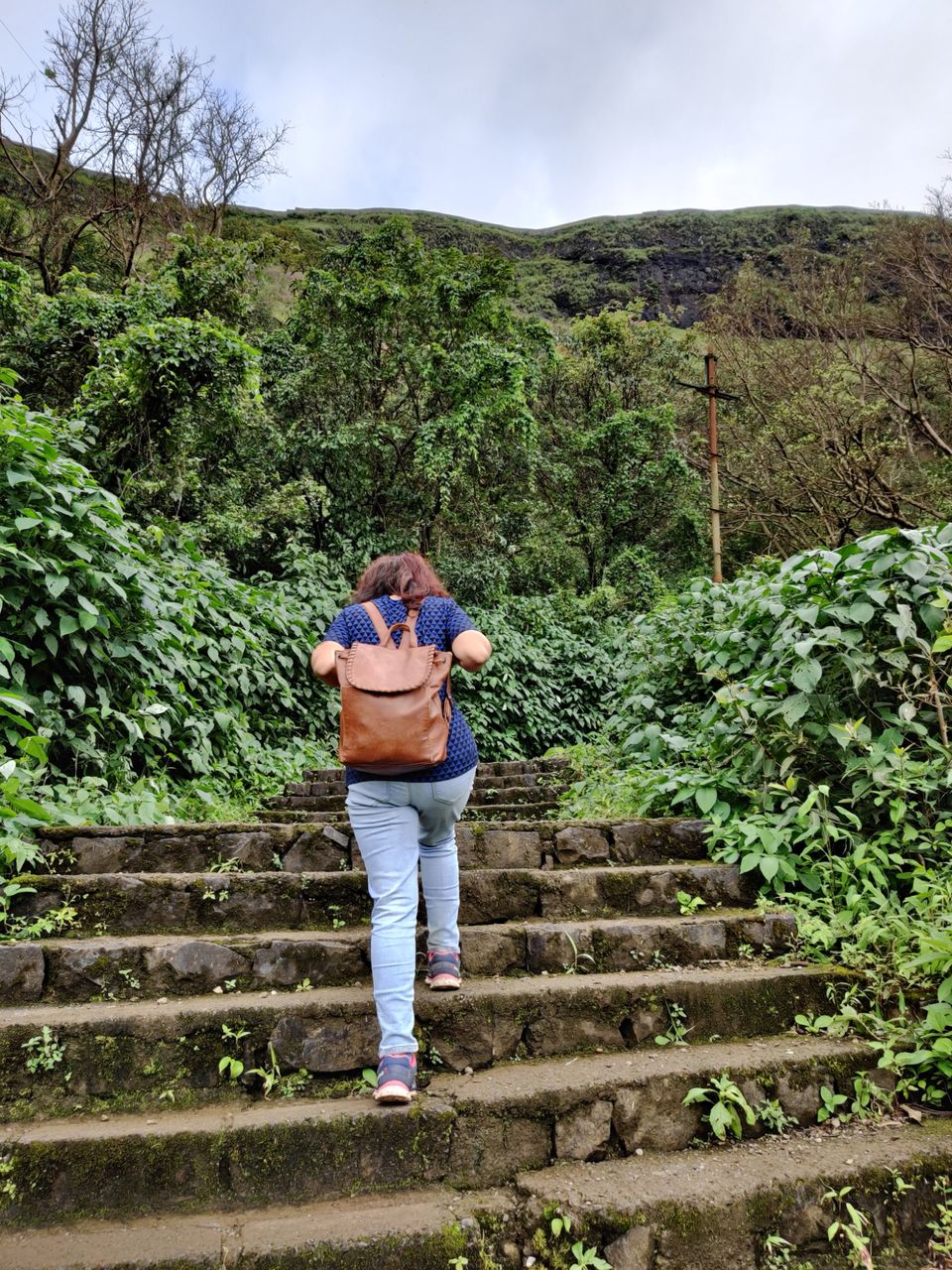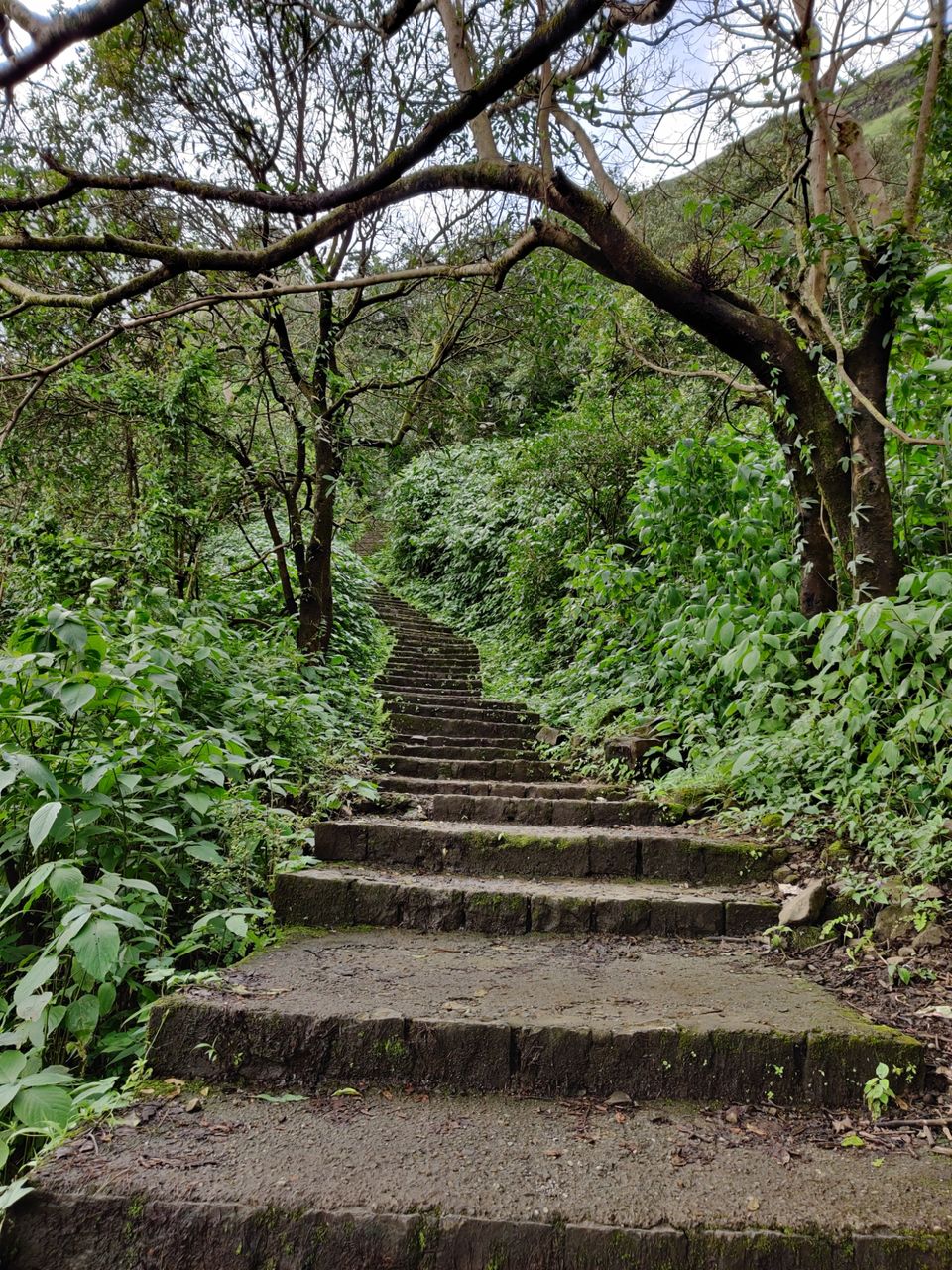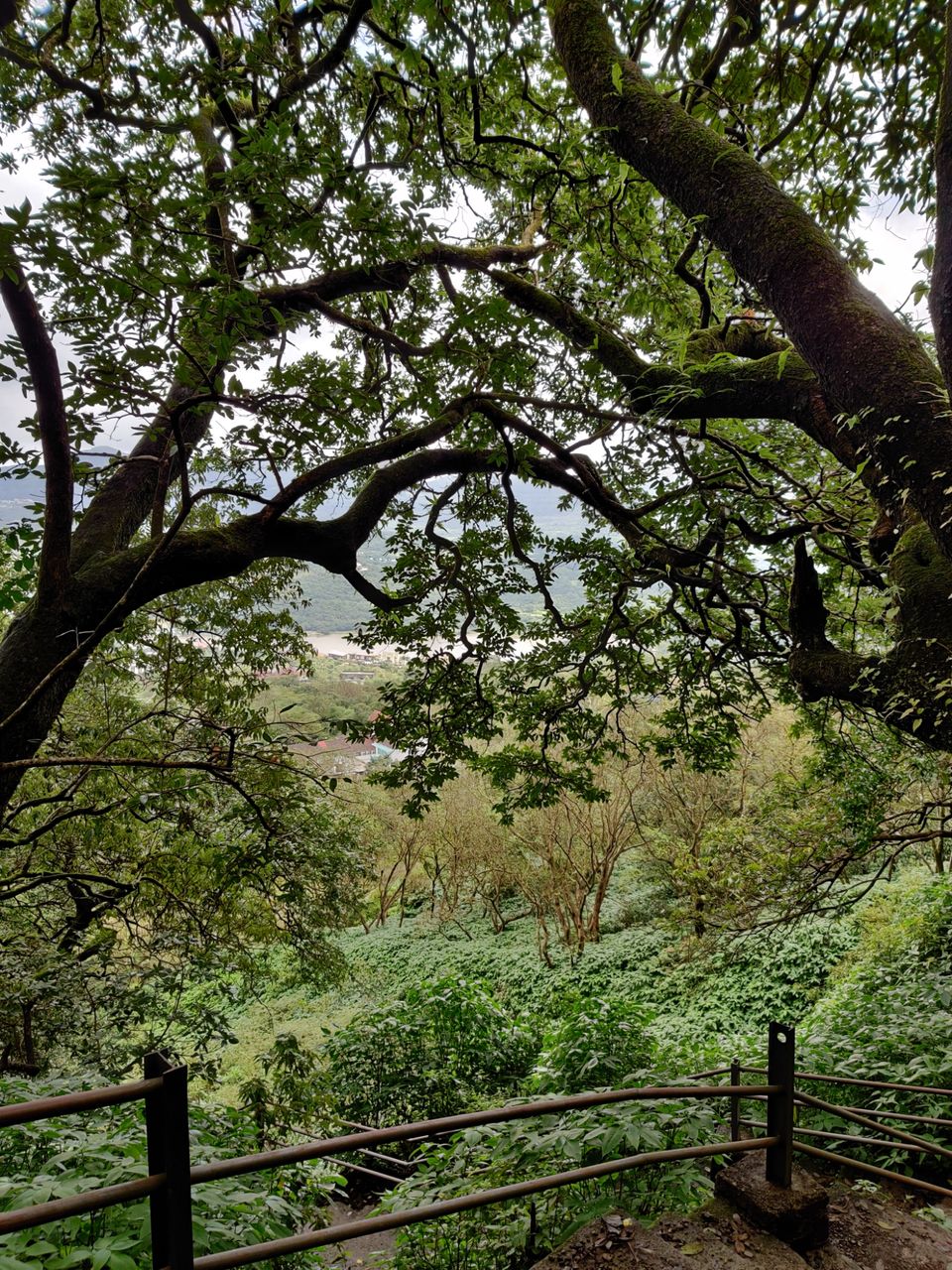 After taking those stairs we were simply climbing more stairs and the path the much easier than other neighbouring forts. Meanwhile we spotted some monkeys who were clearly chilling on this Saturday morning on a tree. Later there is one gate near which some construction work is going on so please be careful if you have kids with you.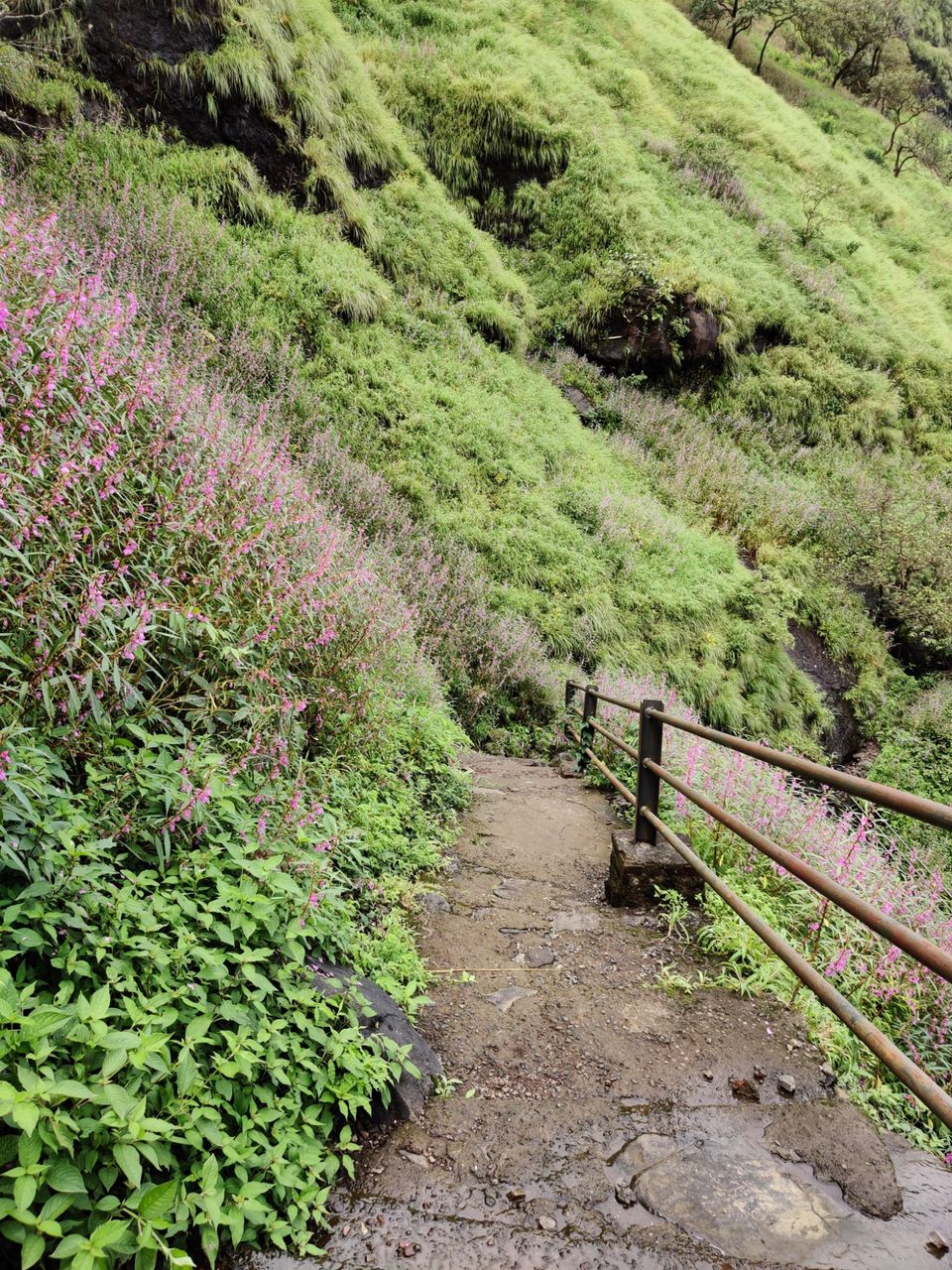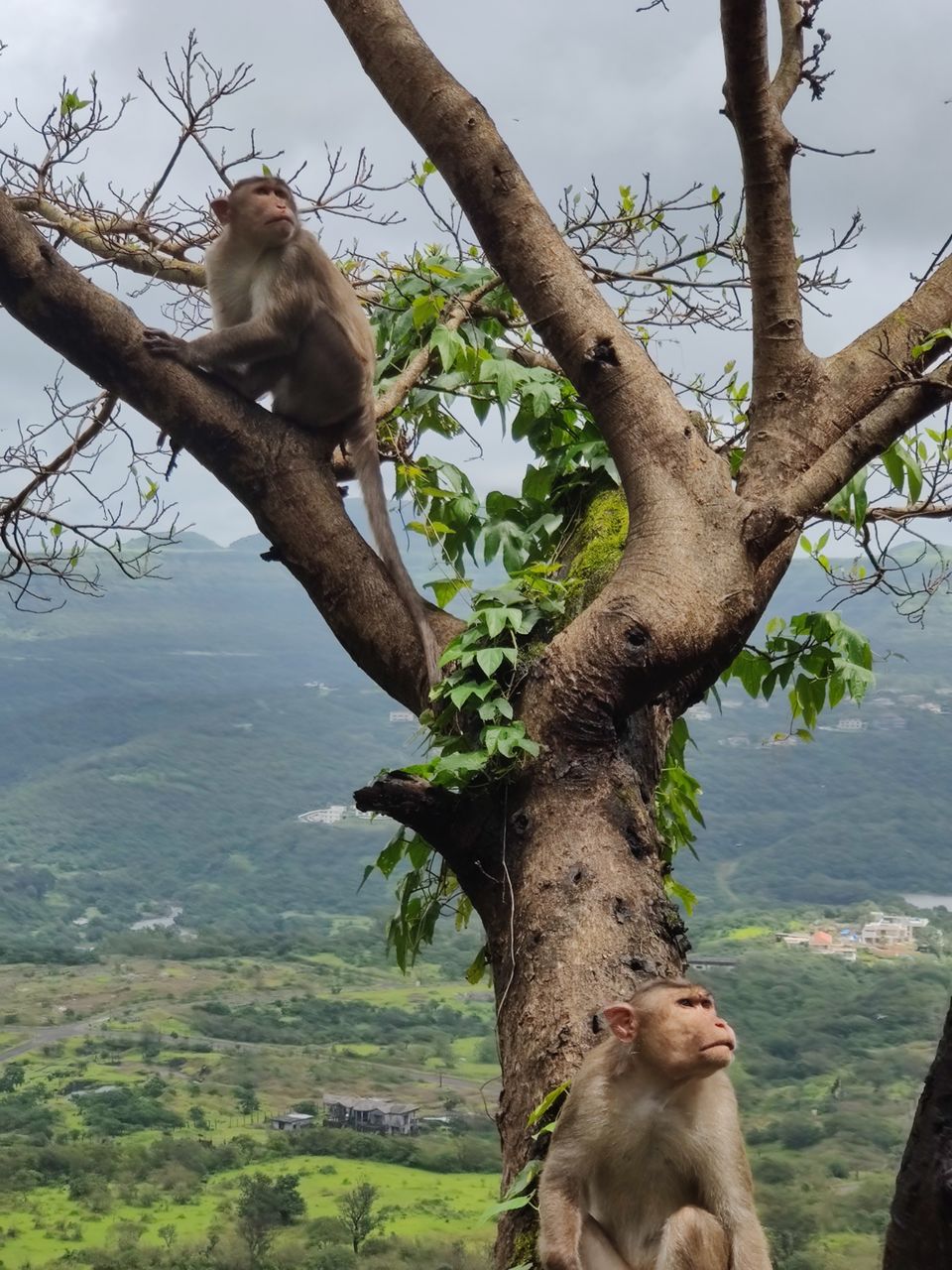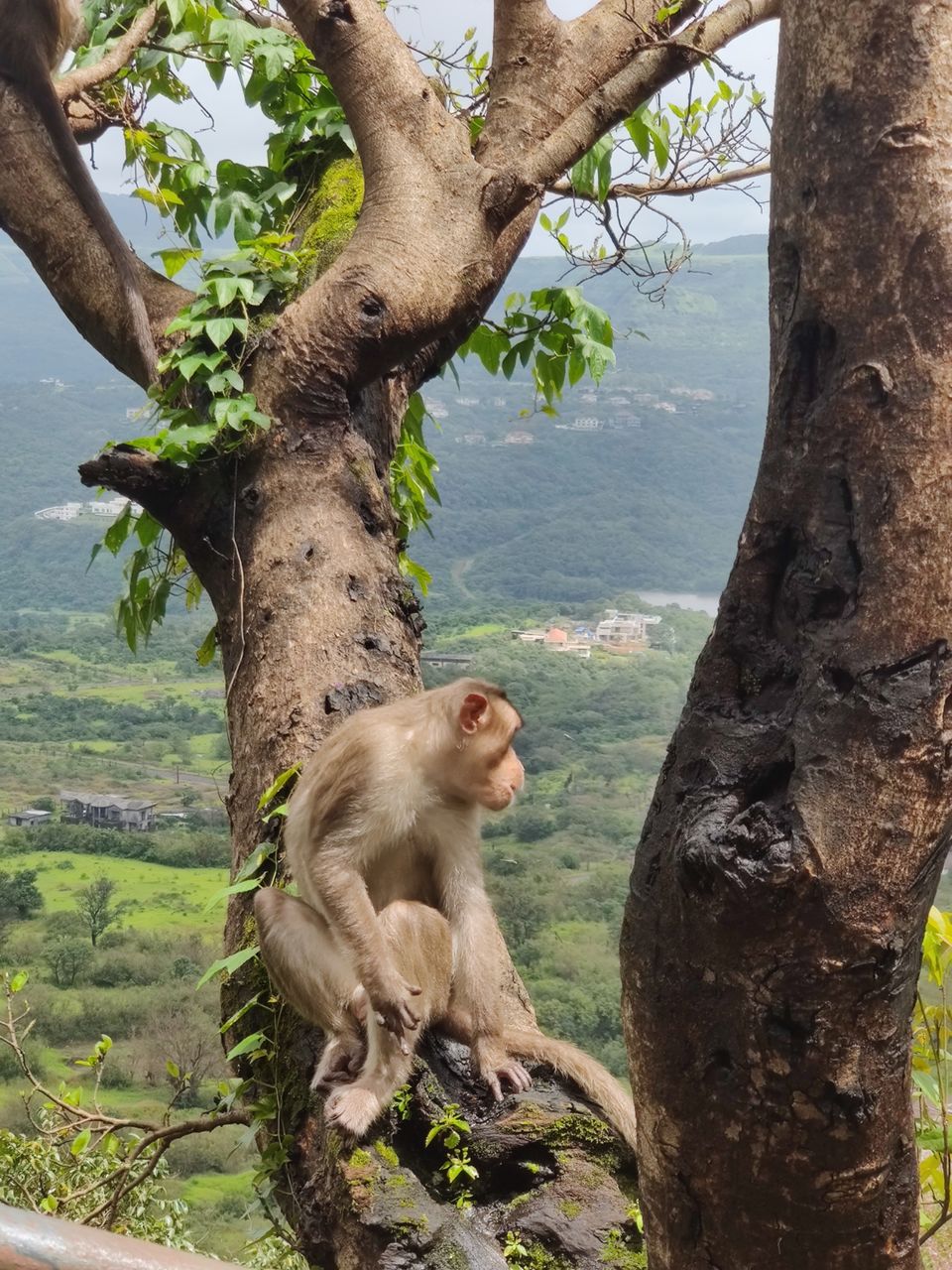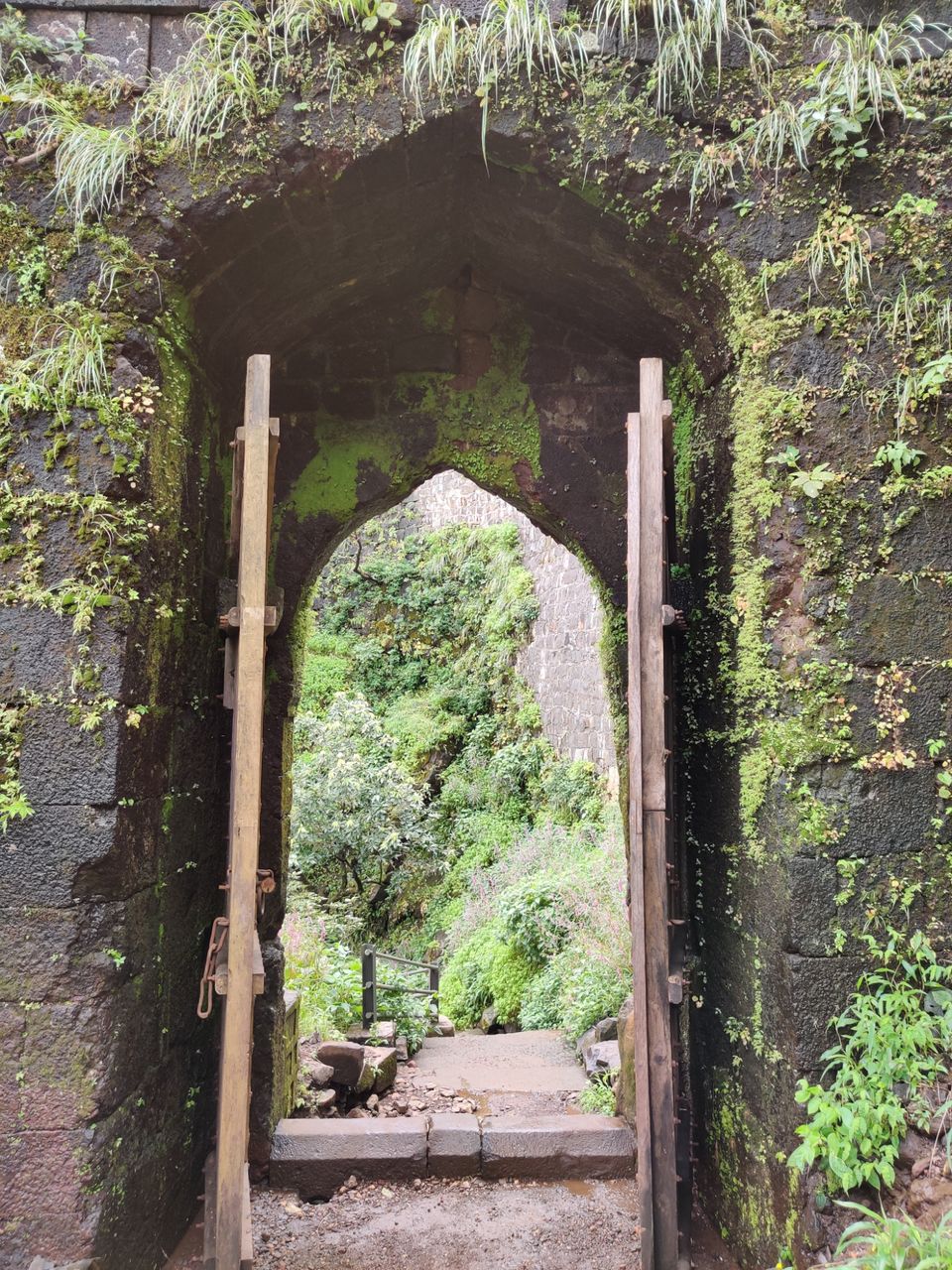 After entering the gate you are almost at top of the fort, you are going to spot monkeys for sure , so be careful and keep all the edible items packed inside your bagpacks, because you are going to see the most beautiful carpet of Flowers now on.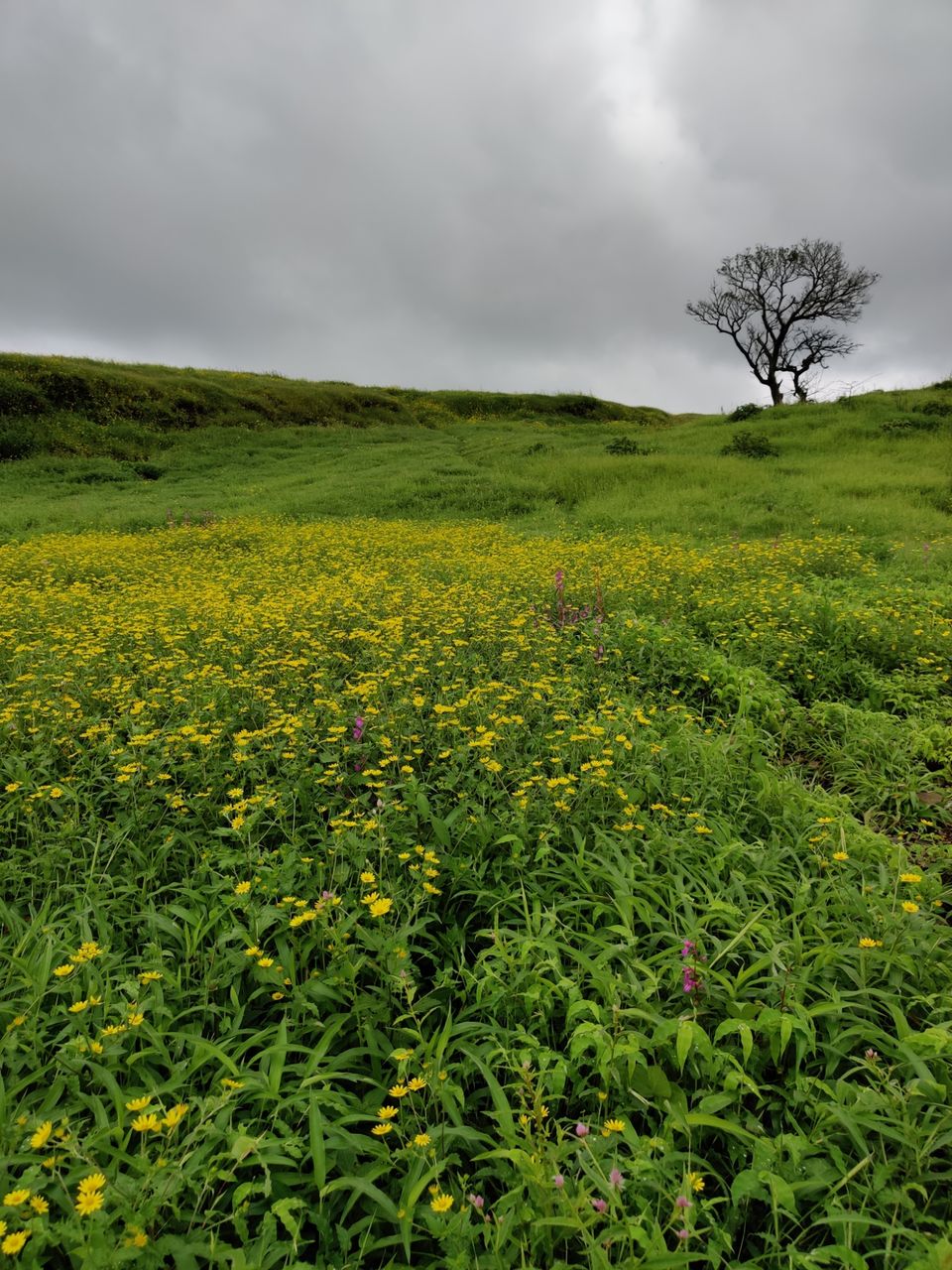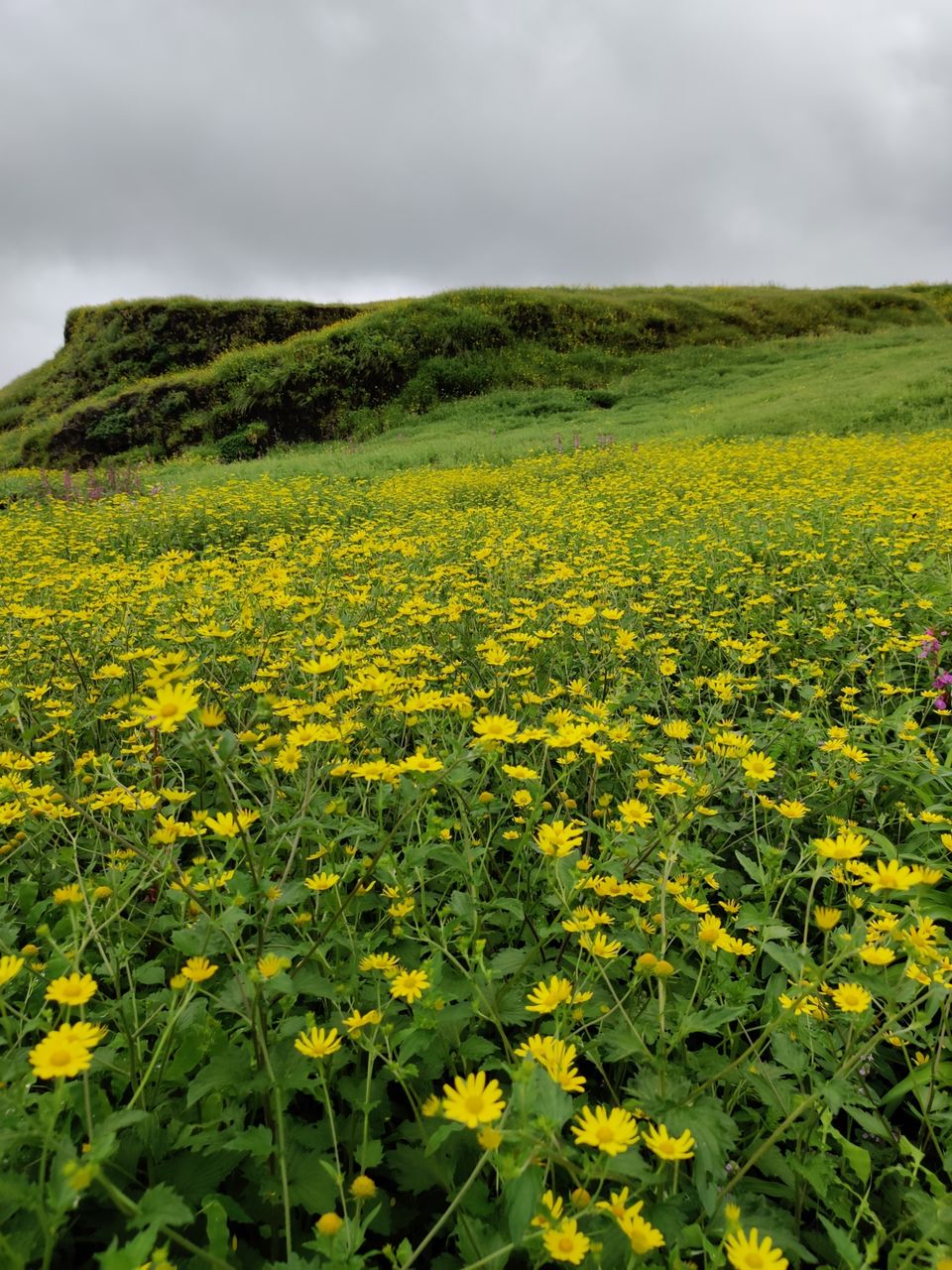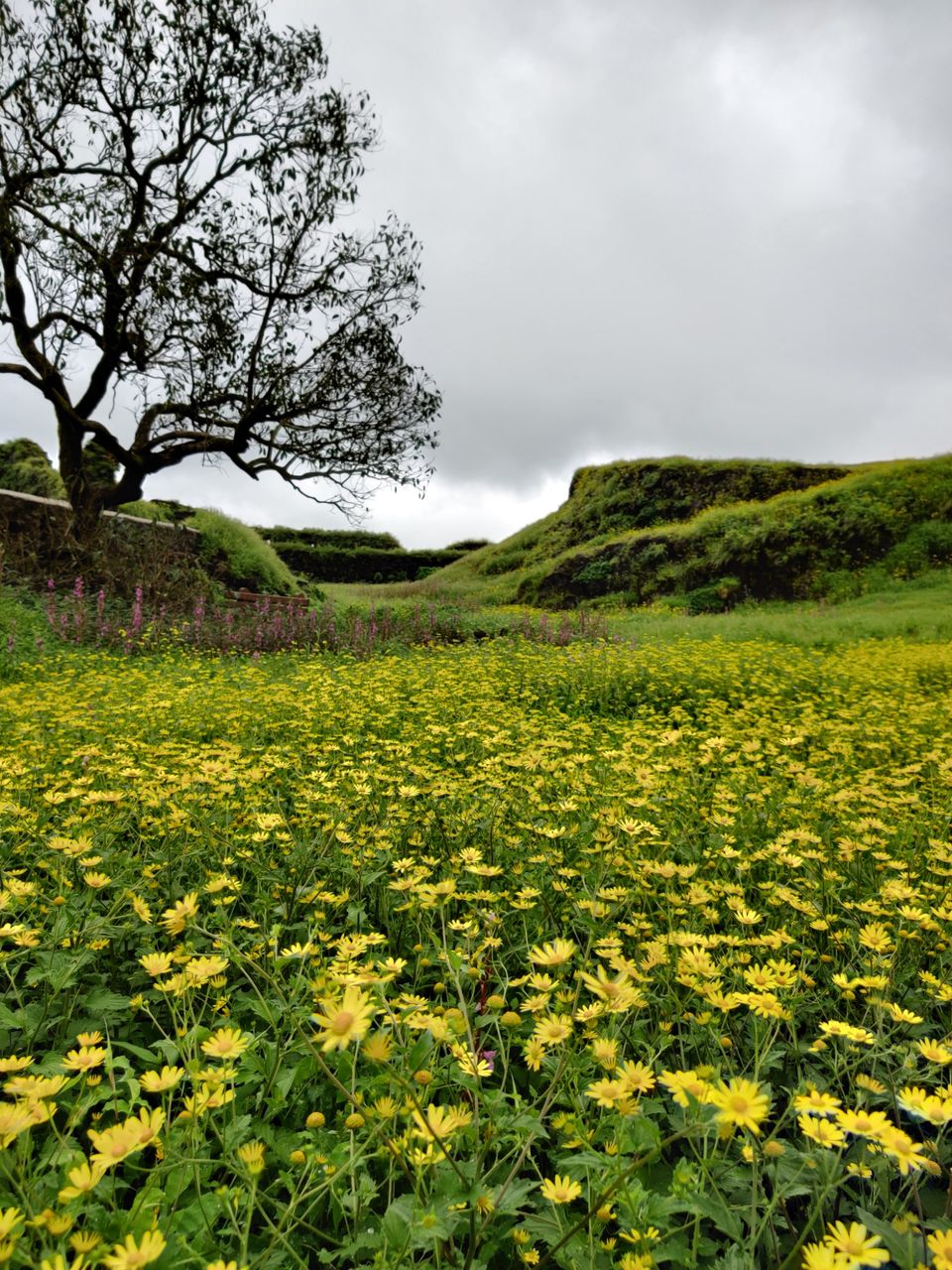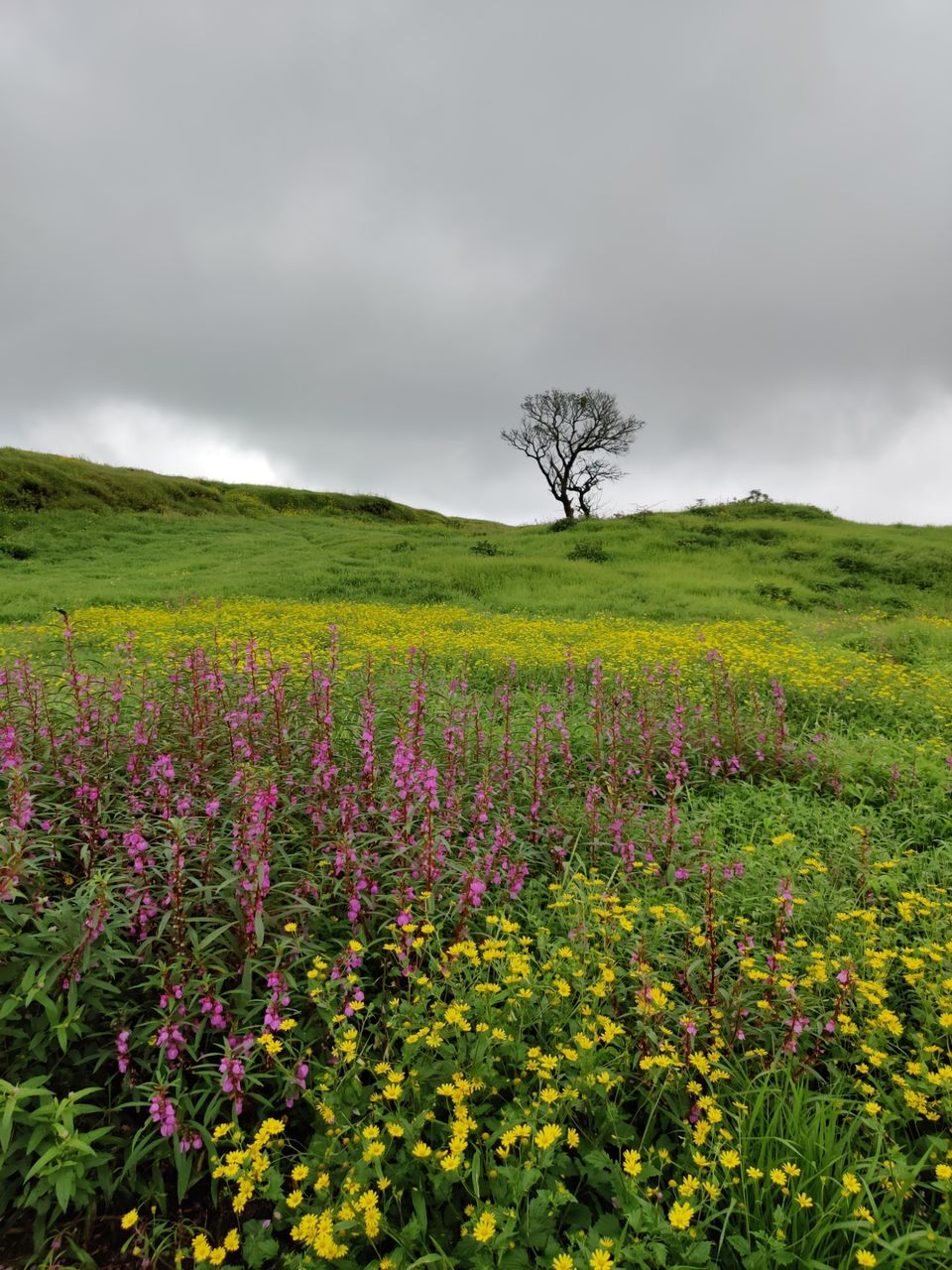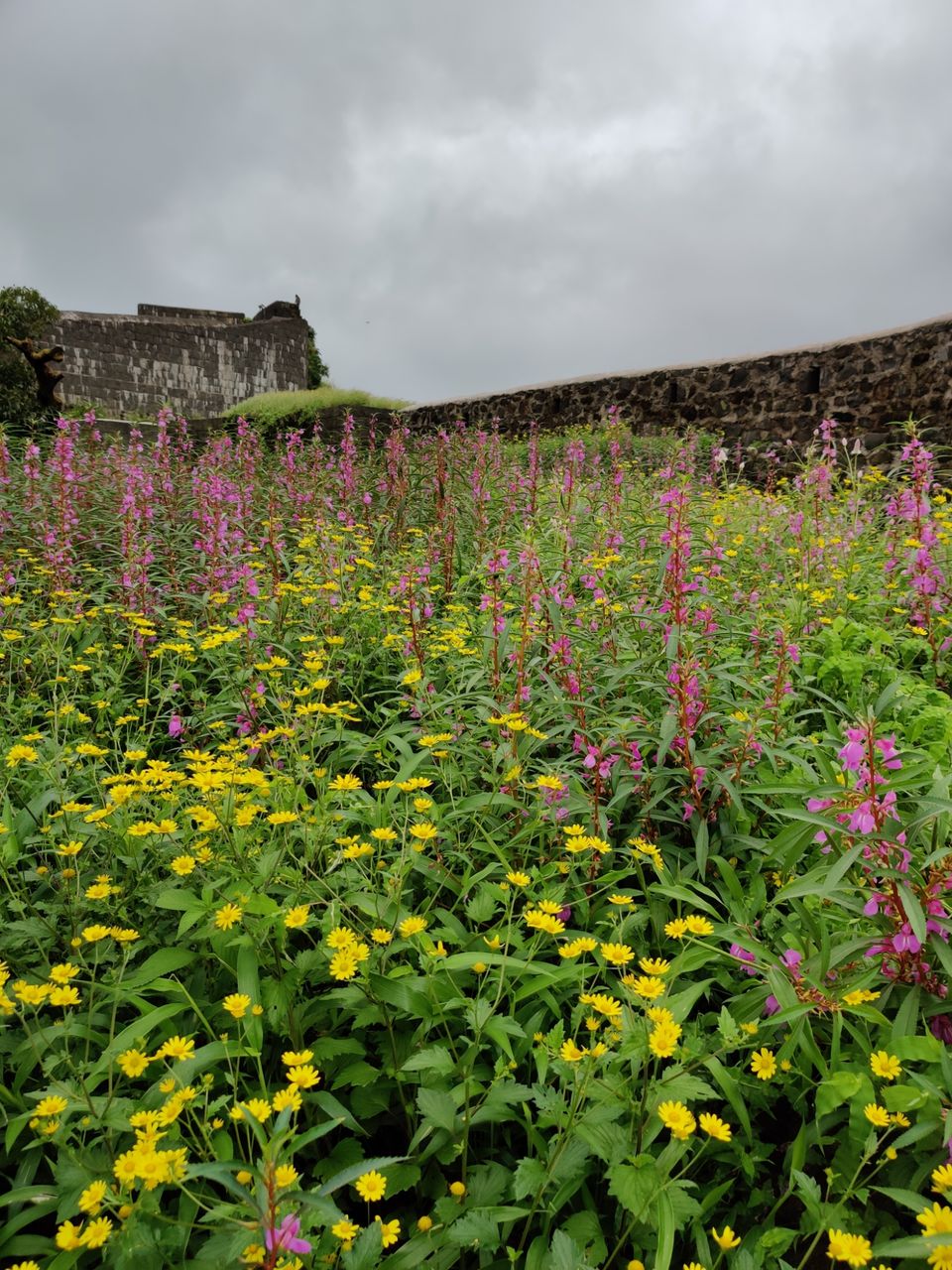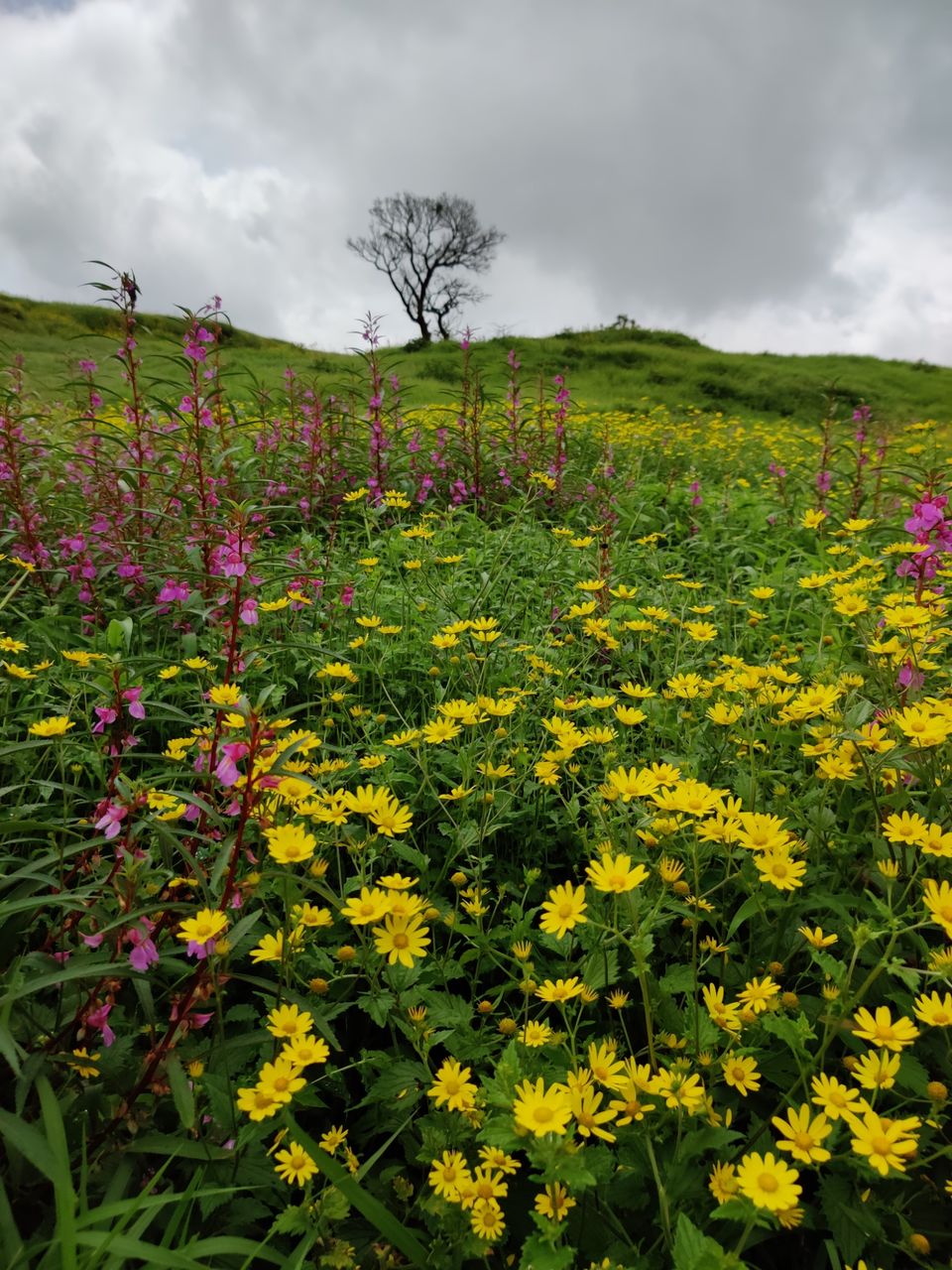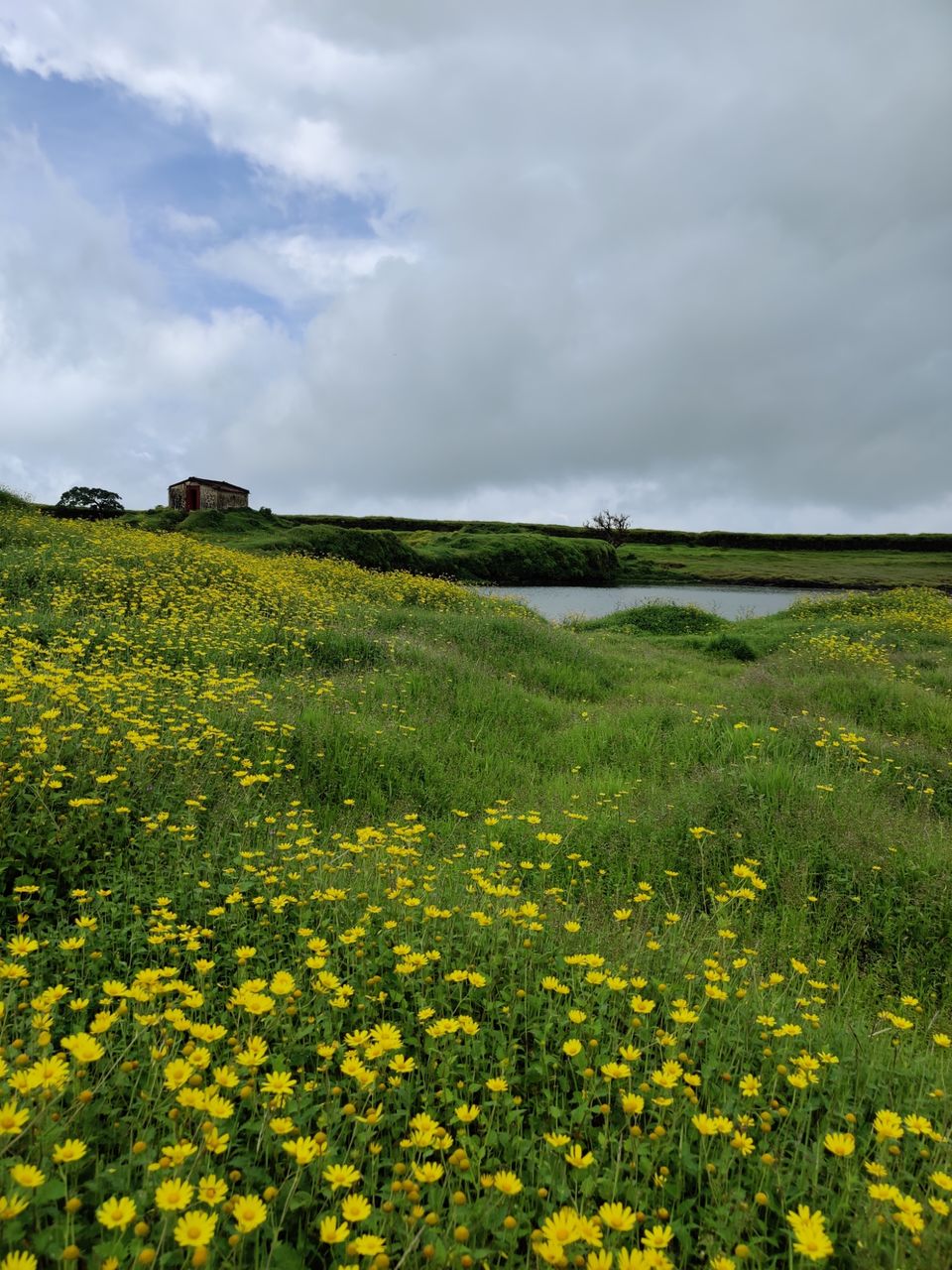 Here you can spot one water body, and small stalls/vendors selling Maggi, tea, bhajia etc.
If you go to your left you will find a small temple of Devi and one Cannon and more yellow flowers if you go downwards from the temple.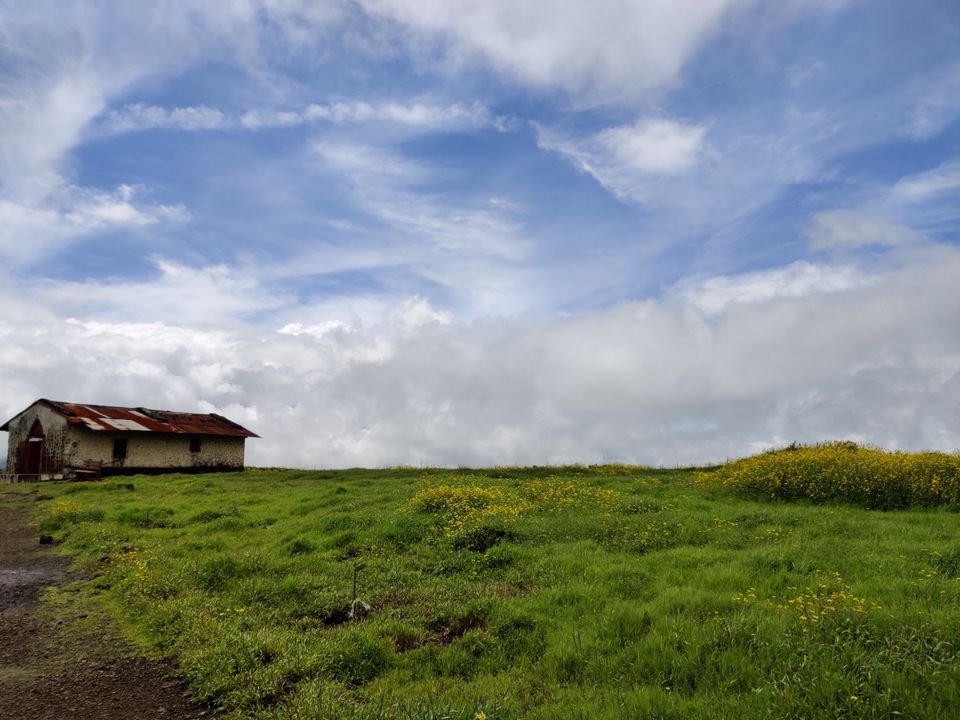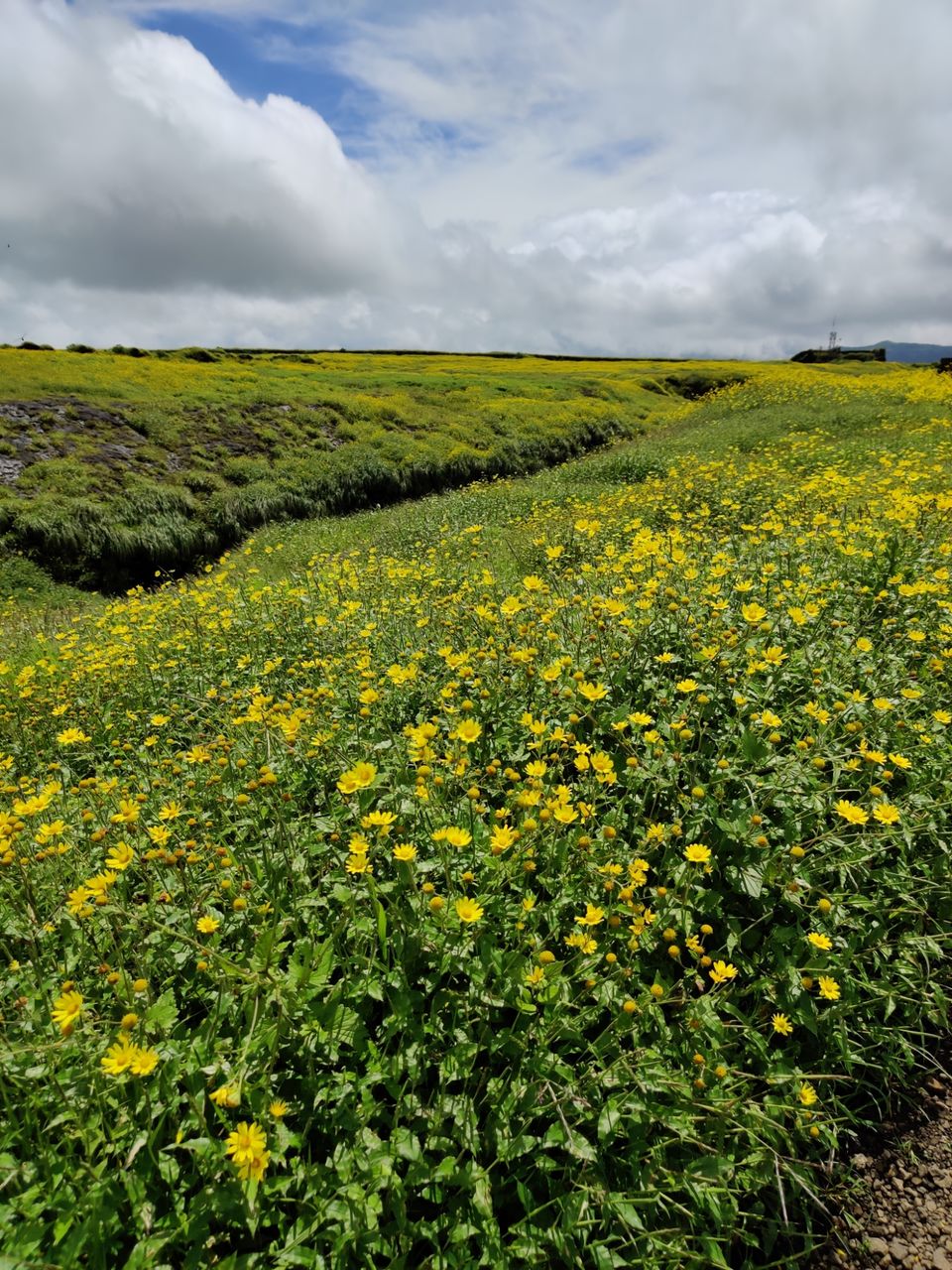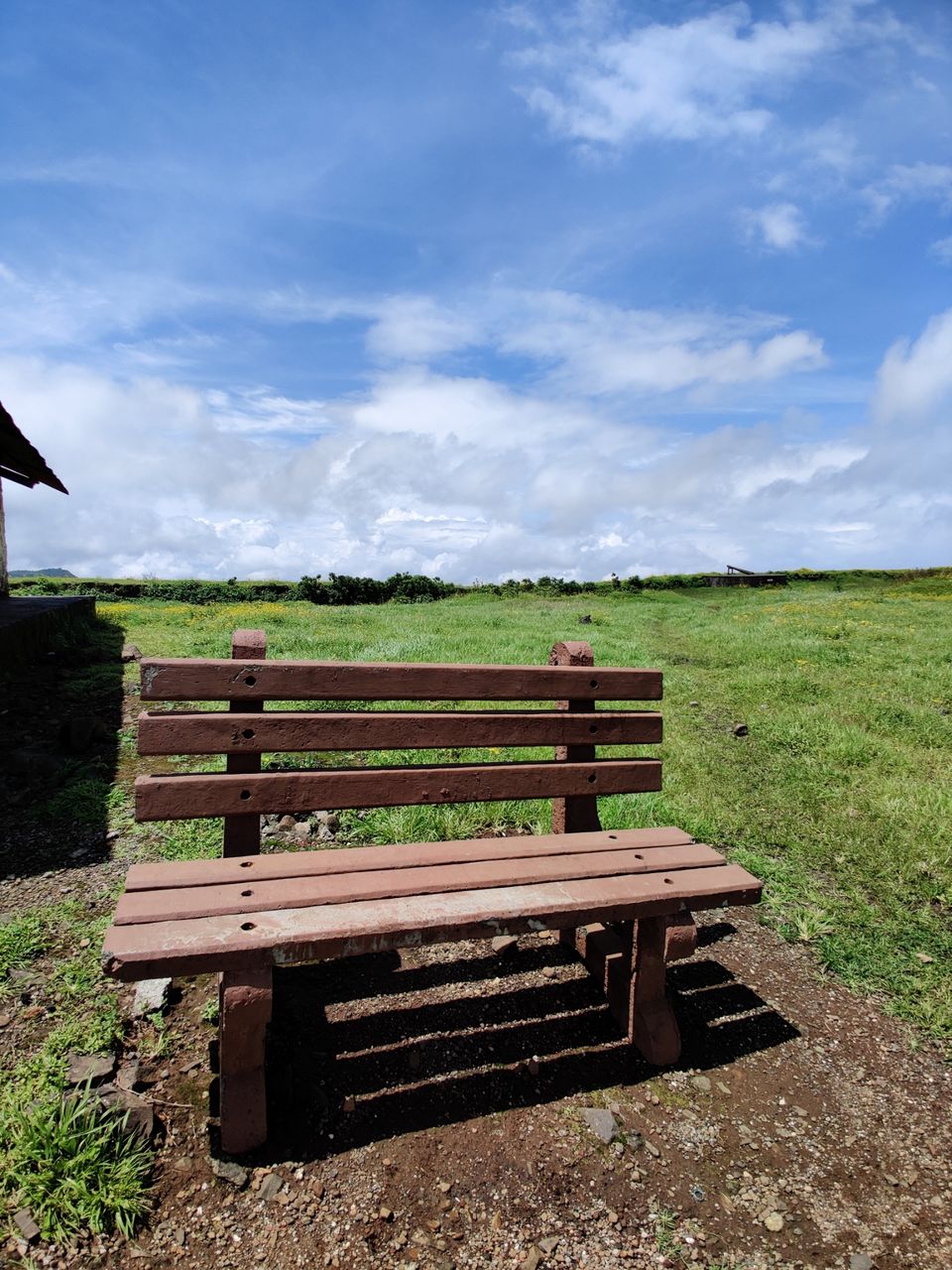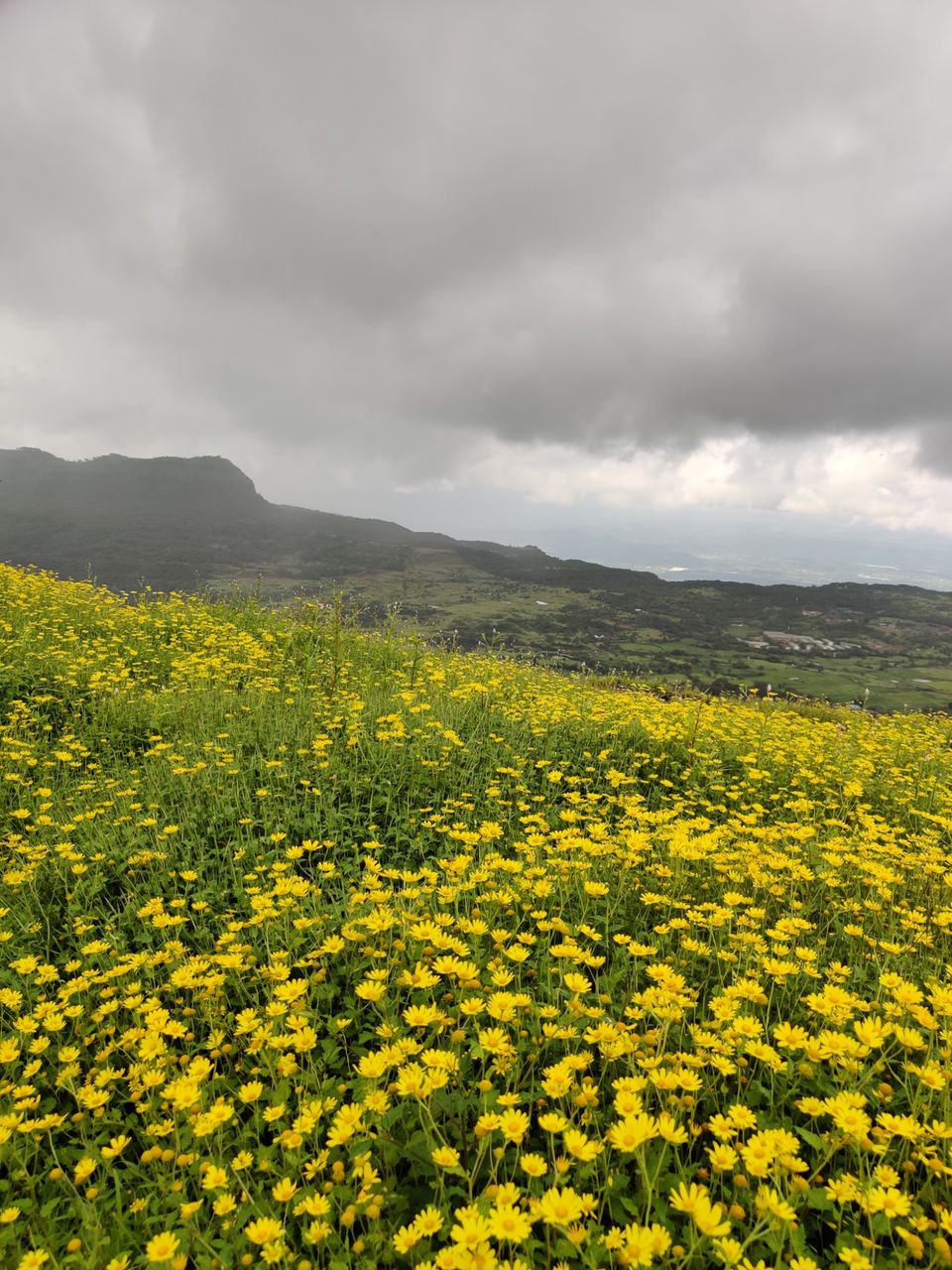 You can go till the last reachable point where the orange flag is placed from there you can come back the the starting point and start exploring the right hand side part.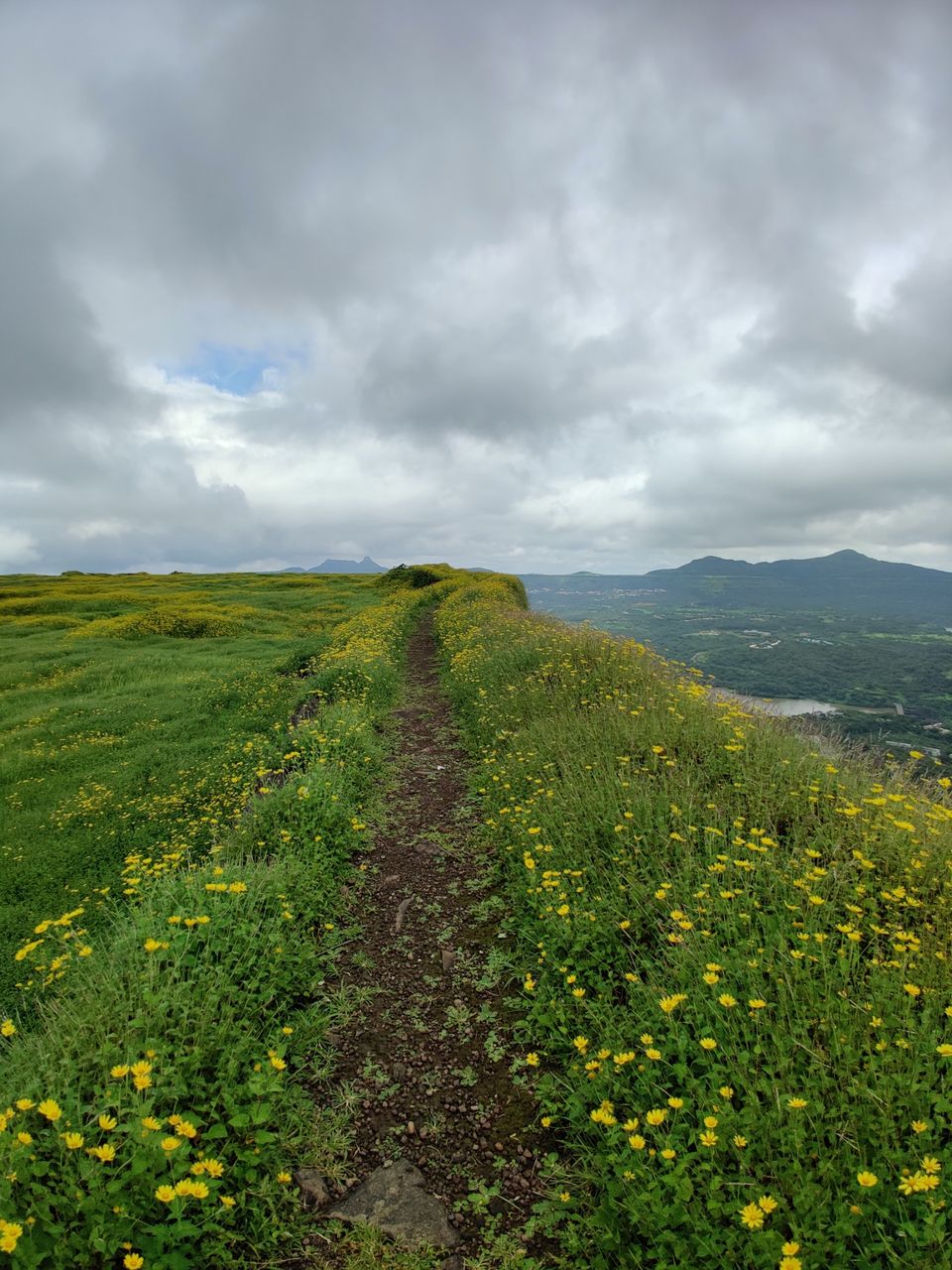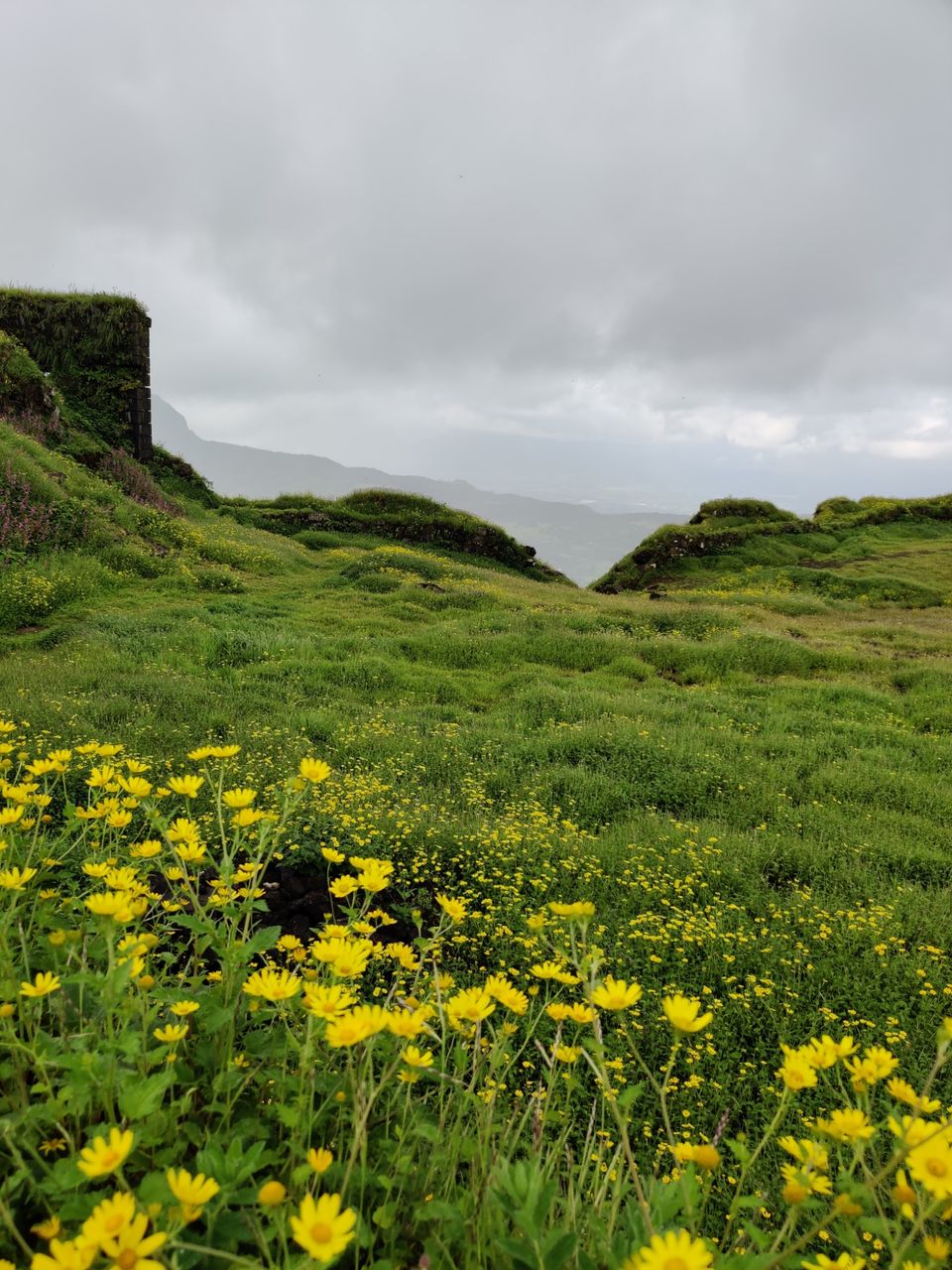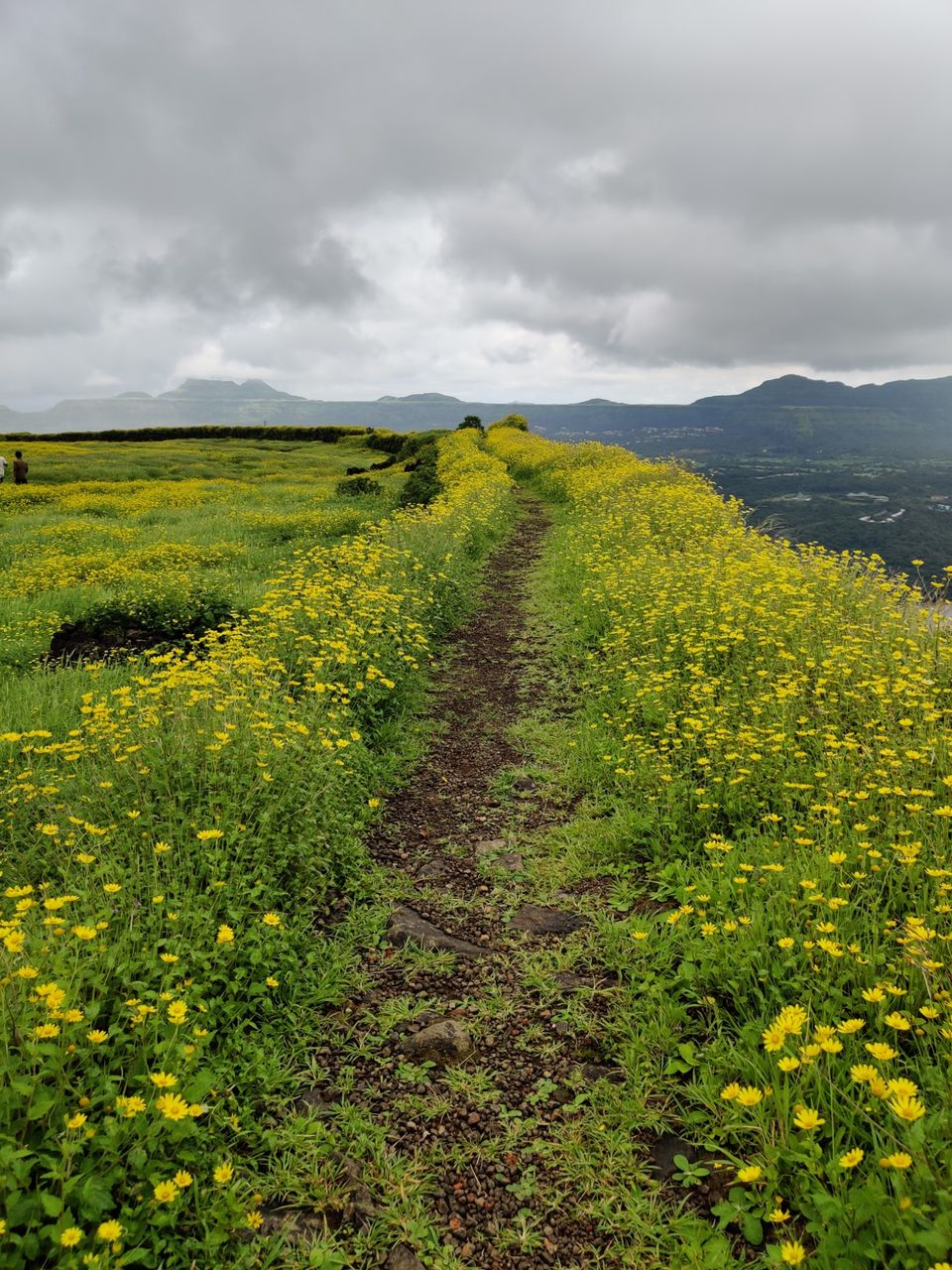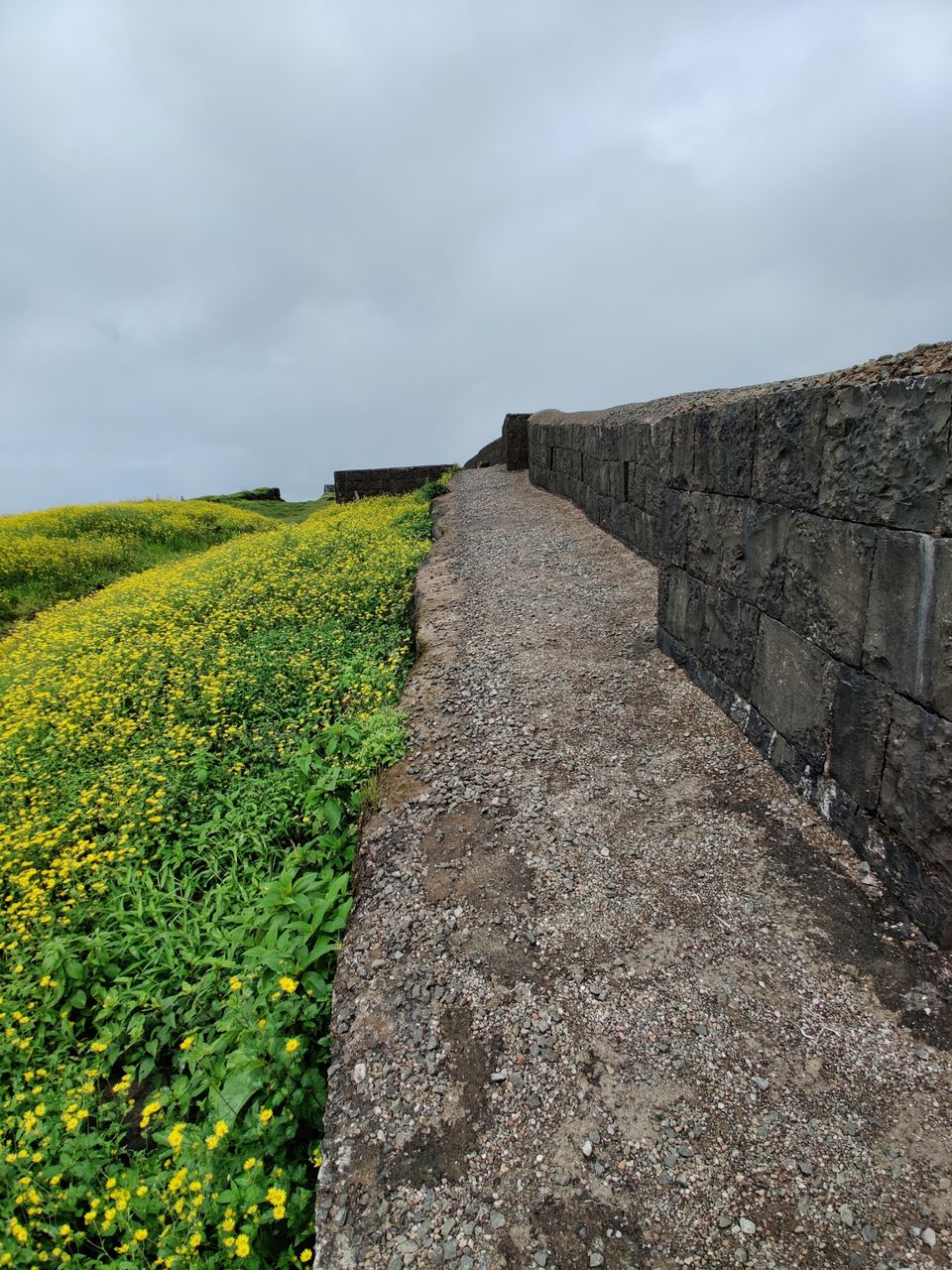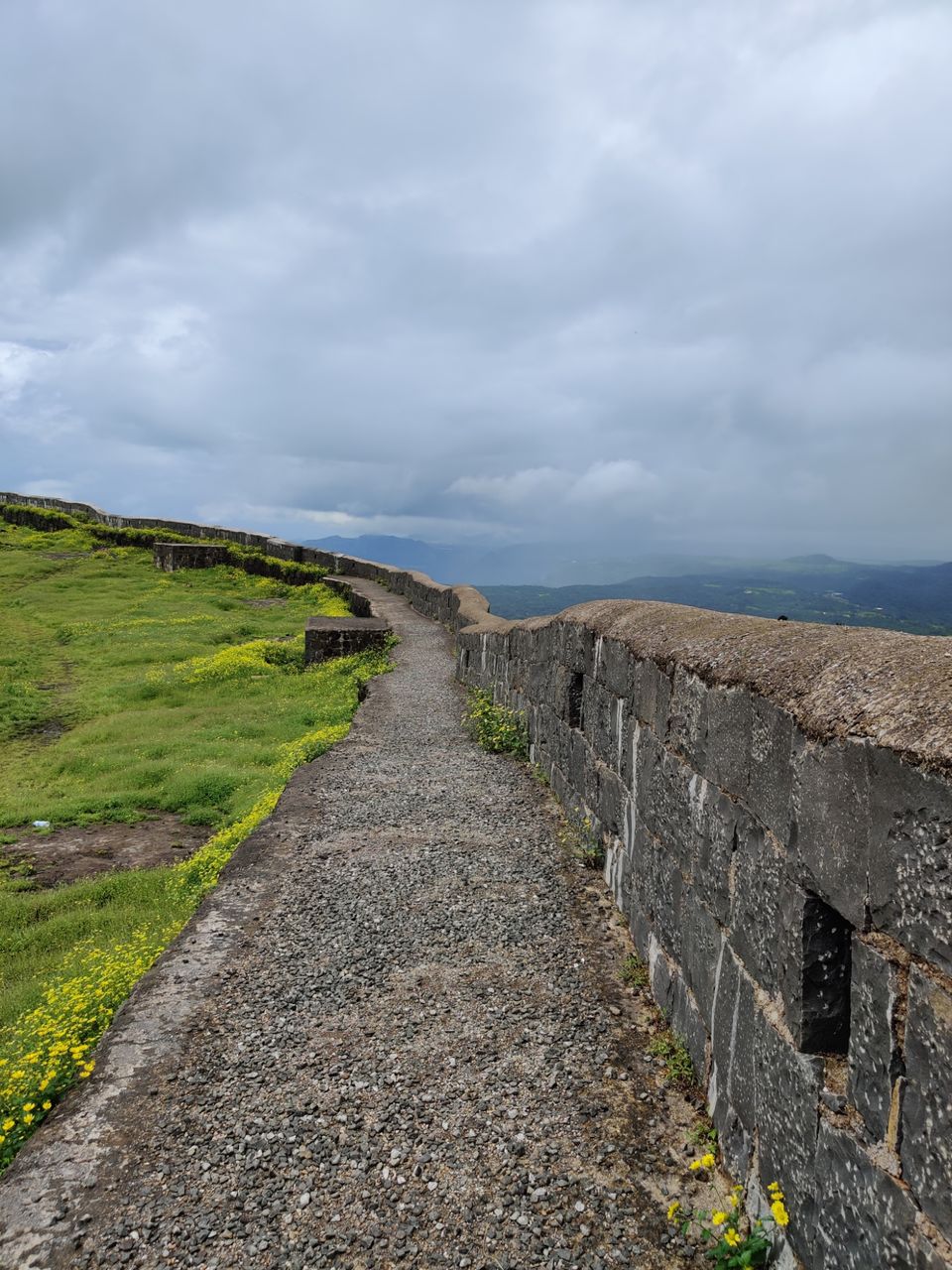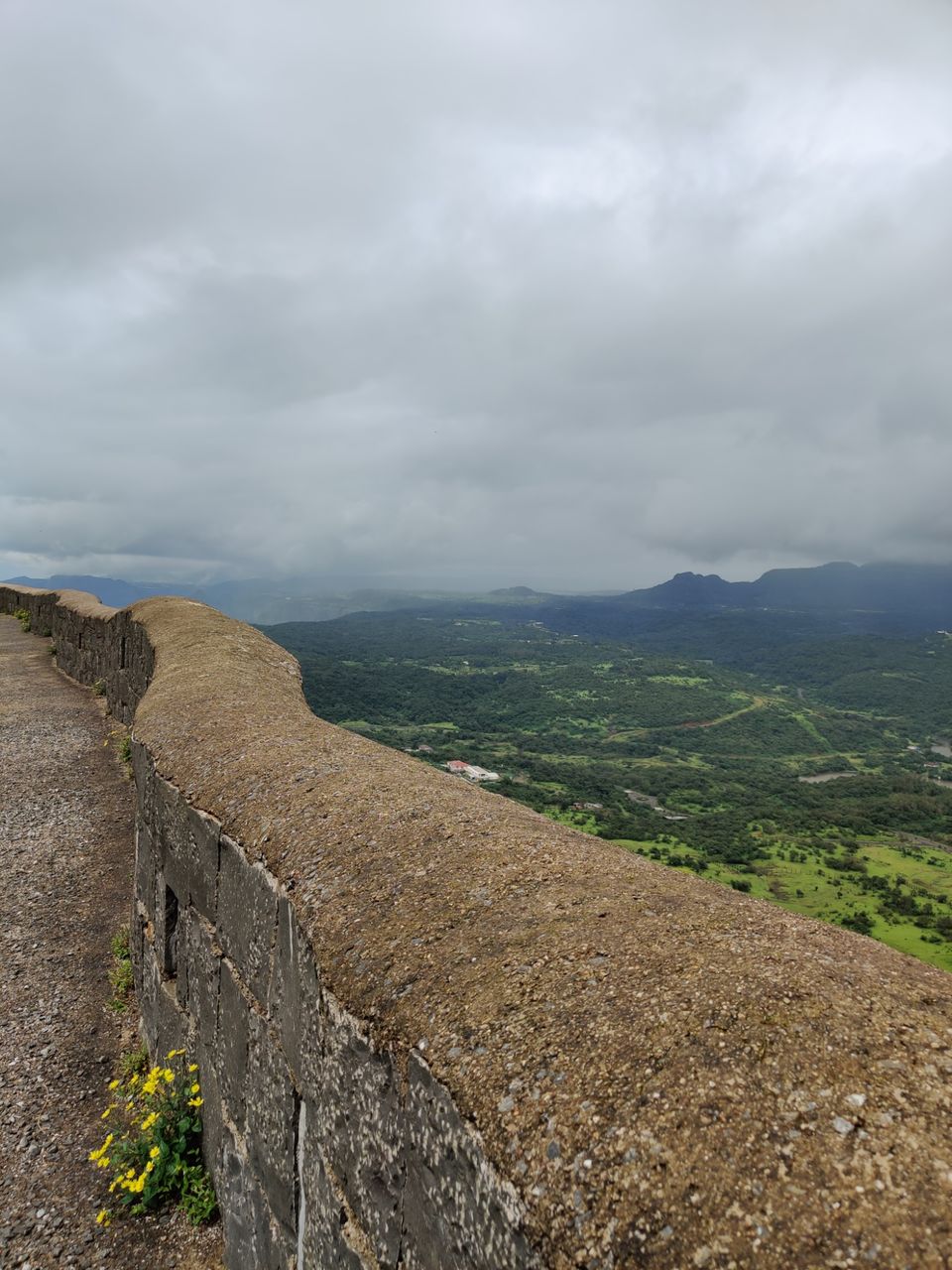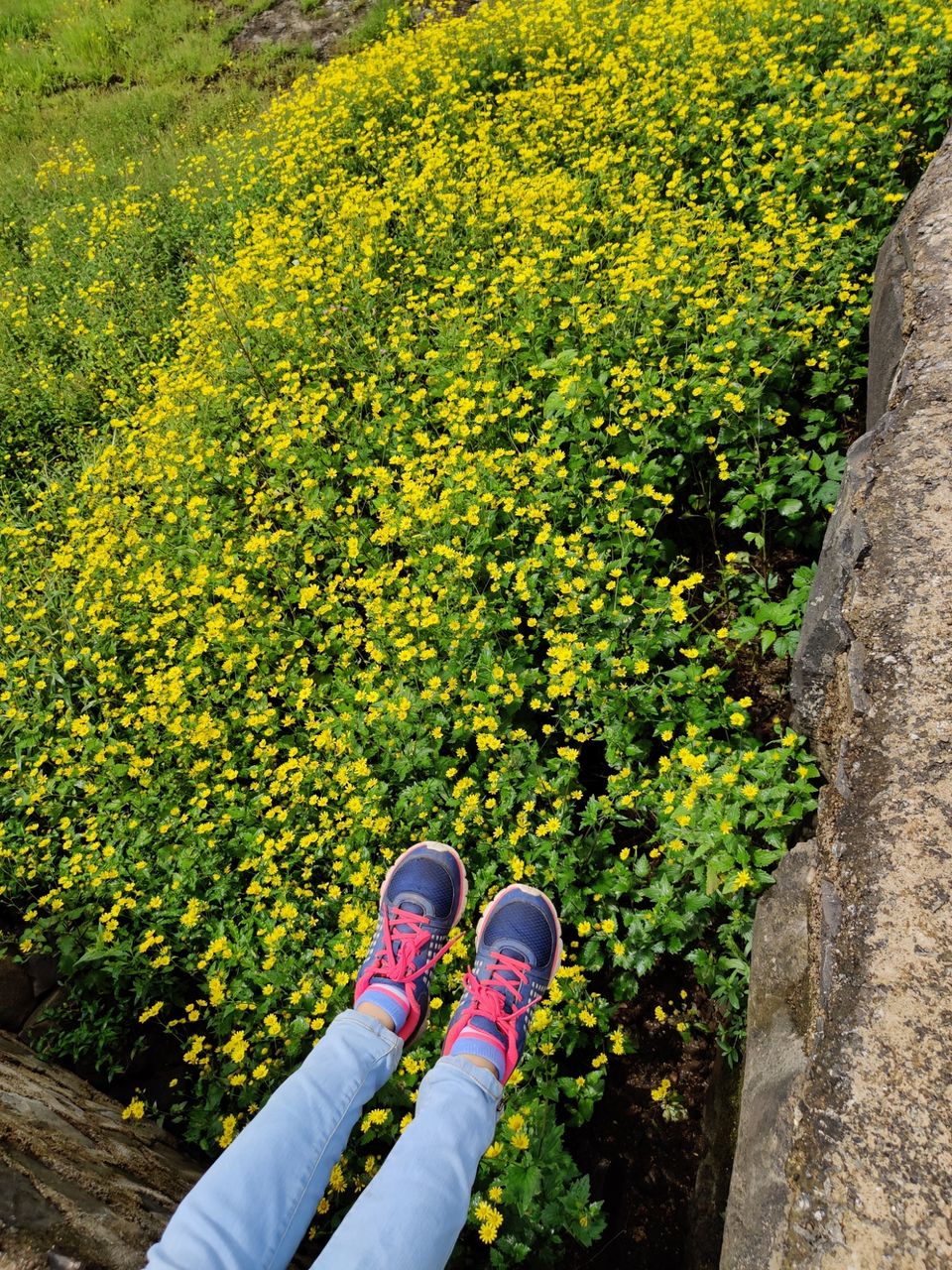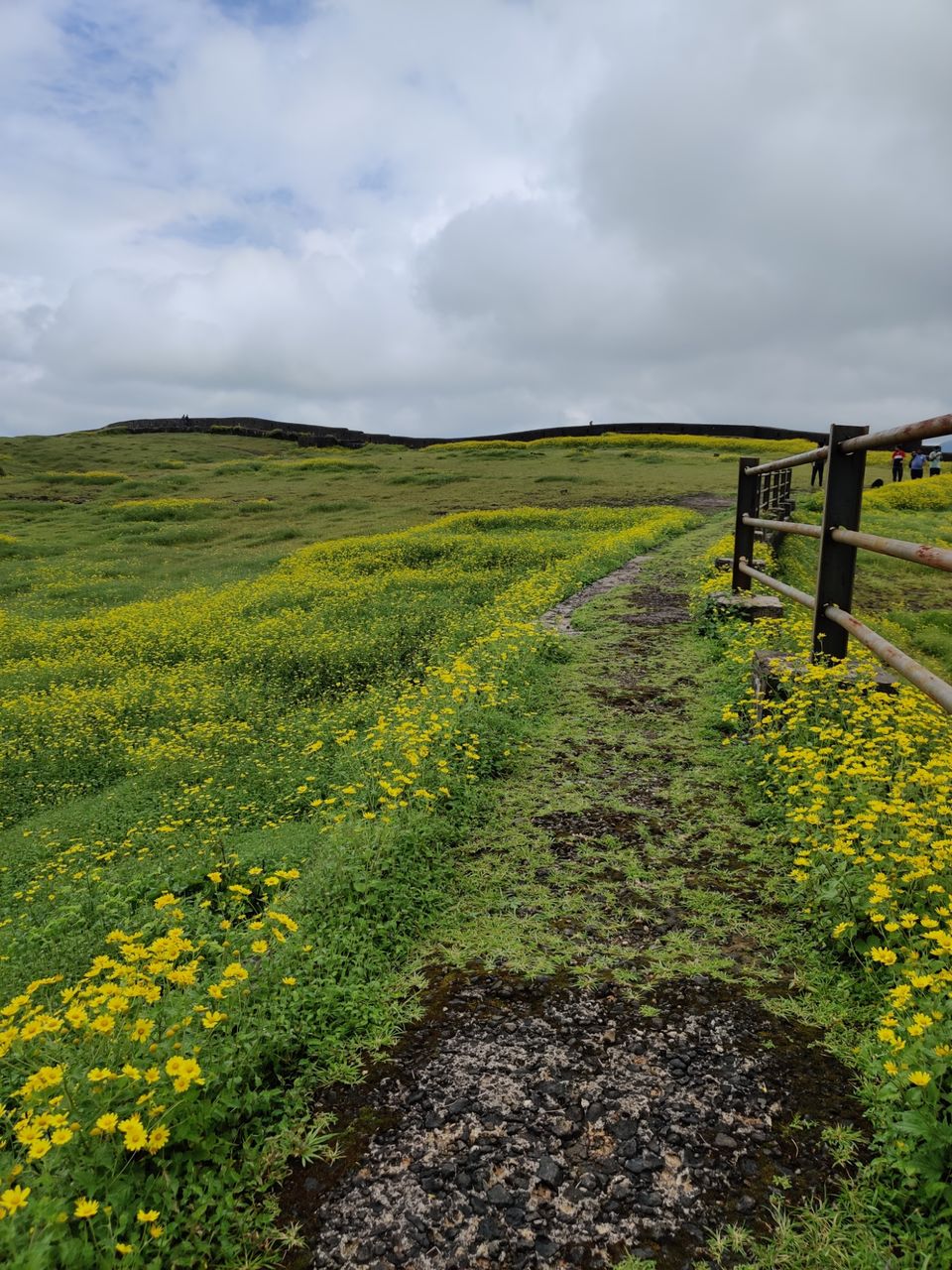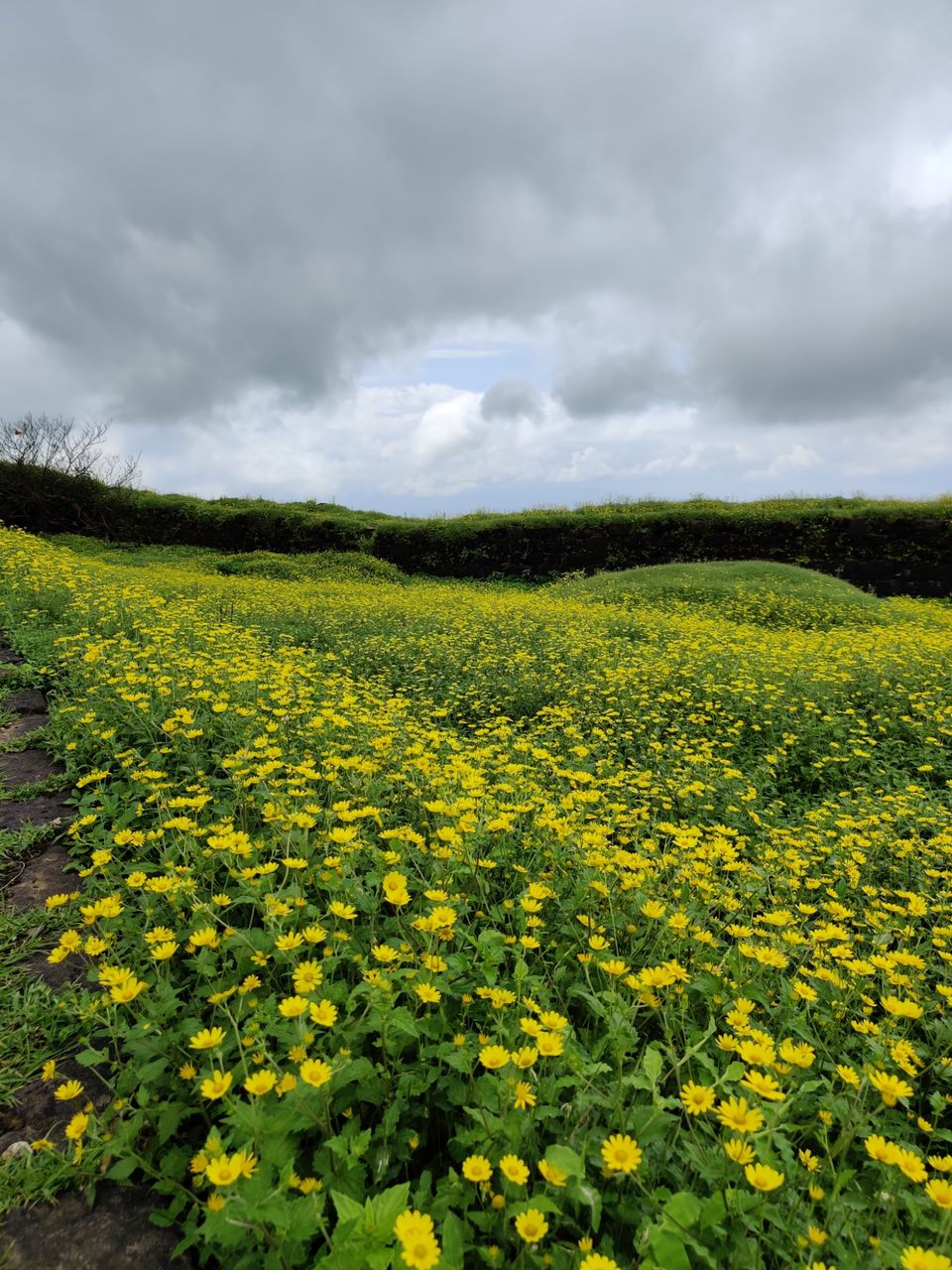 After exploring the entire remains of fort , we just sat near the water to have some Maggi and tea but please be very careful if you are sitting there as we saw one snake over there.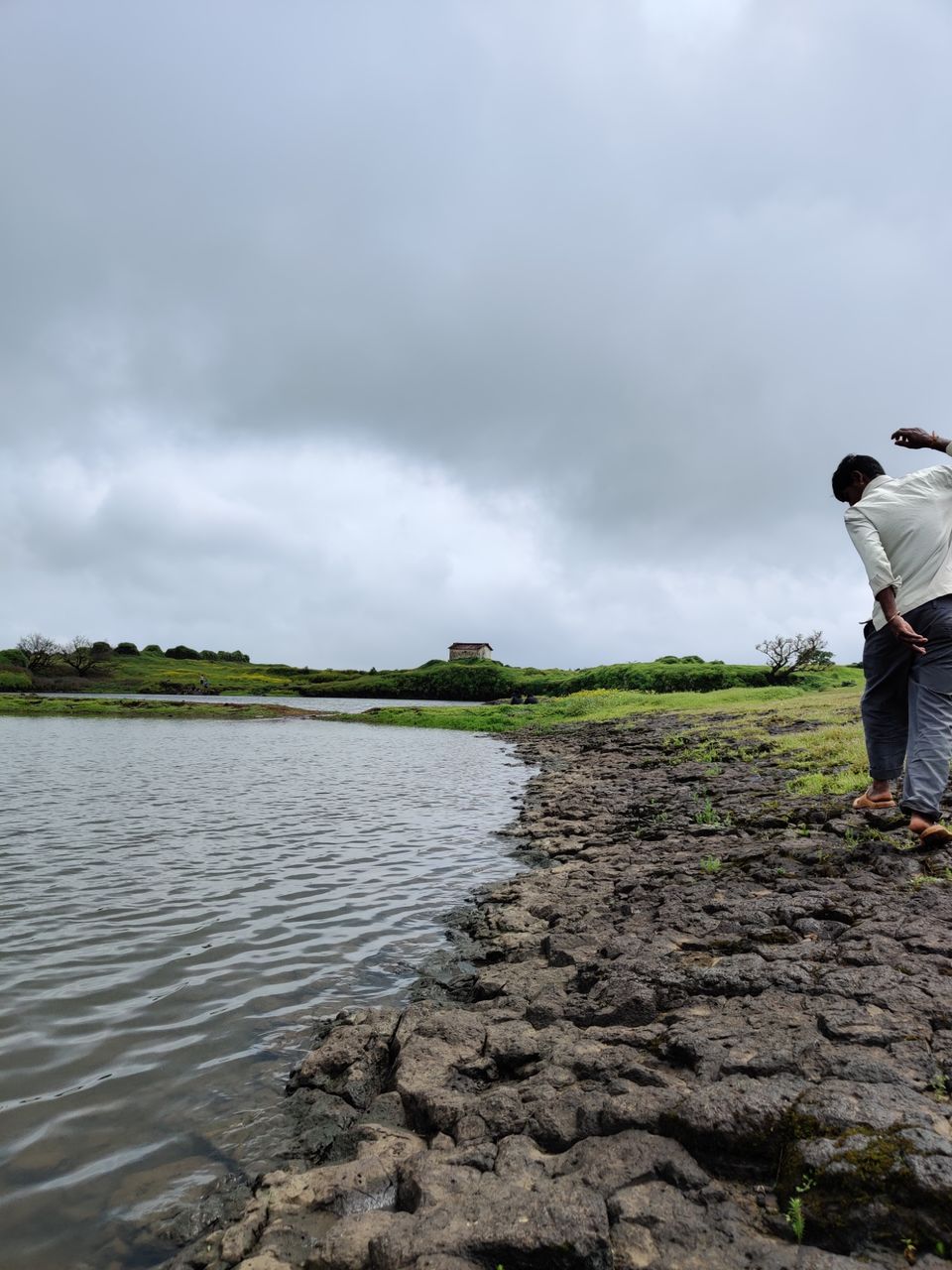 After a day full of fun and memories we came back from the this amazing place and nature saved the best things for the end.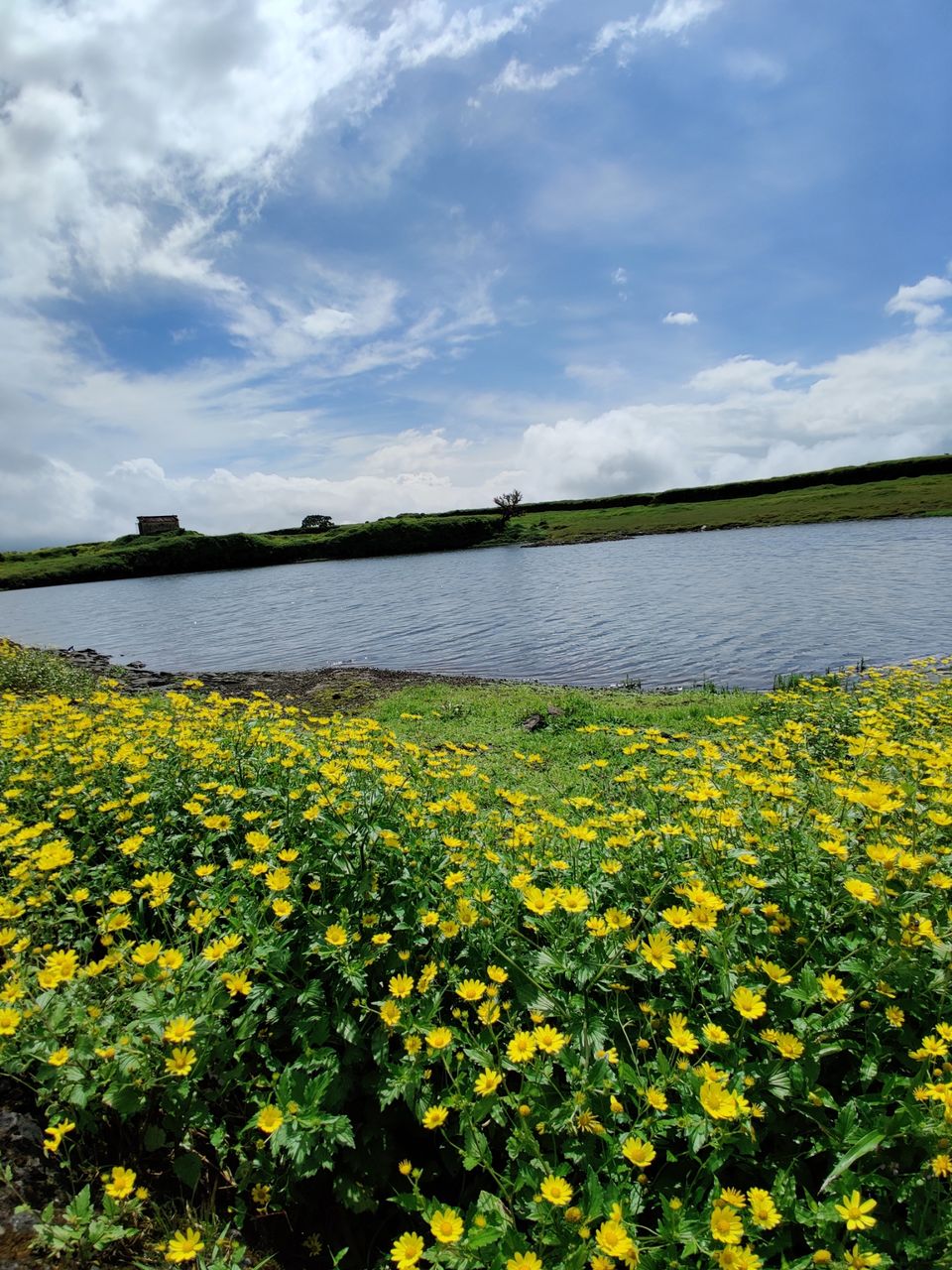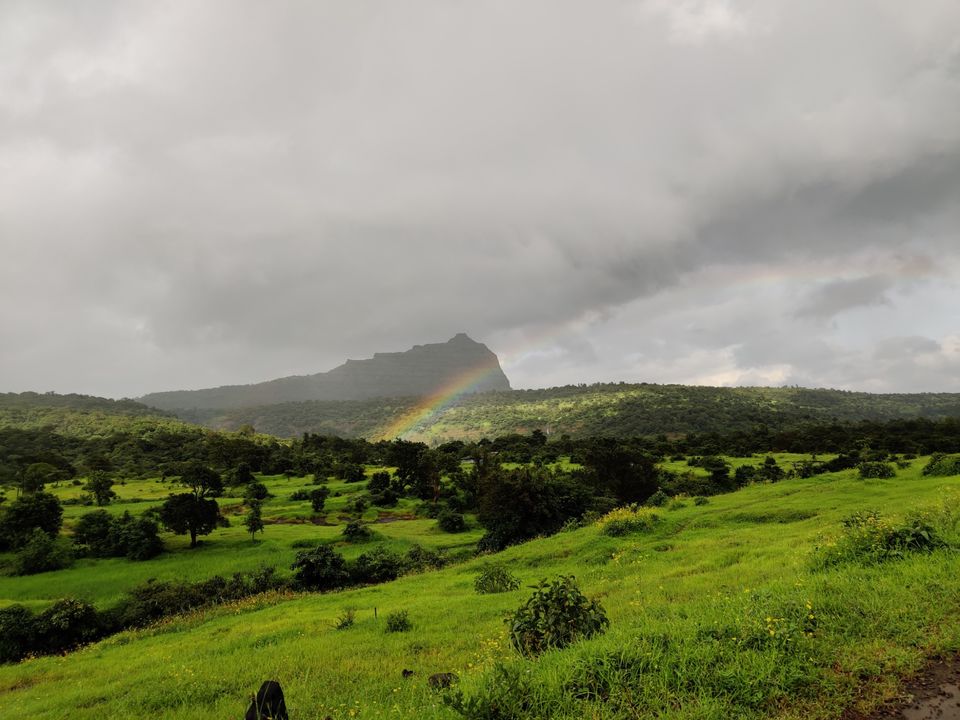 Things to keep in mind -
1. This place is perfect for a family day out as there are few stairs and at the top of the fort you can easily walk.
2. Please wear good quality shoes as the insects and reptiles may be present over there.
3. Please take the path depending on the level of adventure you want ( the path staring from left to the parking is easier as compared to the right one)
4. Parking changes will be there so please carry cash.
5. Beware of monkeys.
6. Reach there early as the place will be less crowded.
I hope you will like the post , happy journey... !!!!