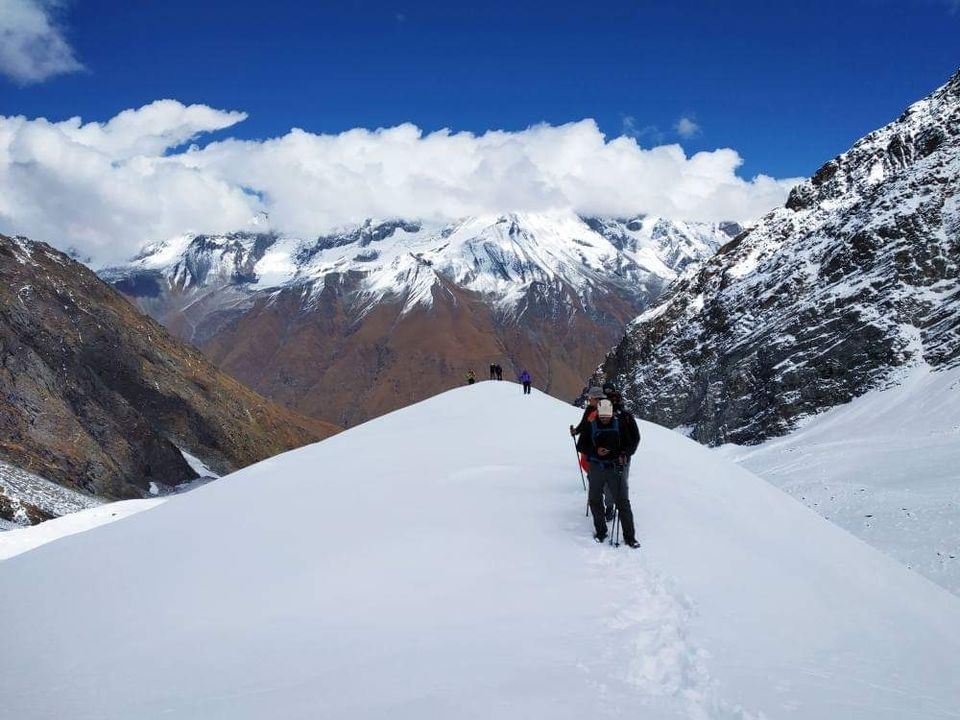 "Bali Pass Trek Overview "
Bali Pass trek A Connecting Ruinsara valley to Yamunotri valley in the Garhwal Himalayas Uttarakhand
Bali Pass Trek lies at the height Altitude of 4953 Meters. The Bali Pass Trek starts from Sankri Base Camp, which is the base camp of more than twenty-five Treks In Uttarakhand and Ends at Trek Yamunotri Jankichatti.
The Bali Pass Trek comes under Govind Wildlife Sanctuary National park in Uttarkashi district Uttarakhand. No doubt, and the Himalayas have enchanting beauty, bracing climate, and desirable soothing green meadow.
So, what else can be better than spending some days here in the serenity!
"Bali Pass View"
Yamunotri Dham part of Bali pass trek. Yamunotri Dham situated in the Uttarkashi district of Uttarakhand. The Temple situated in the western region of Garhwal. The Yamunotri is the source of the Yamuna River, about 3,293m above the sea level. Maharaja Pratap Shah of Tehri Garhwal constructed this temple. Yamunotri Dham is one of the Char Dham. Therefore People come for a visit to this place, after visiting people go happily. People also come from abroad for this beautiful trek; coming to this place brings peace of mind. Sometimes peoples who come from overseas say that you are so lucky that you live in such a beautiful area. Char Dham situated in the state of Uttarakhand. That's why Uttarakhand is known as Devbhoomi, which means "The Land of Lord".
"Adventurous trek to Bali Pass"
Most importantly, the trek is a difficult one and not for beginners because the trail is exhilarating and includes crossing risky areas and steep ascents.
Therefore, the trek involves associated challenges but is great for adventure seekers and avid trekkers. In addition to the adventure and beauty, the marvelous panorama views in the Himalayas Therefore, Bali Pass is a tremendous offbeat crossover trek in the Uttarakhand.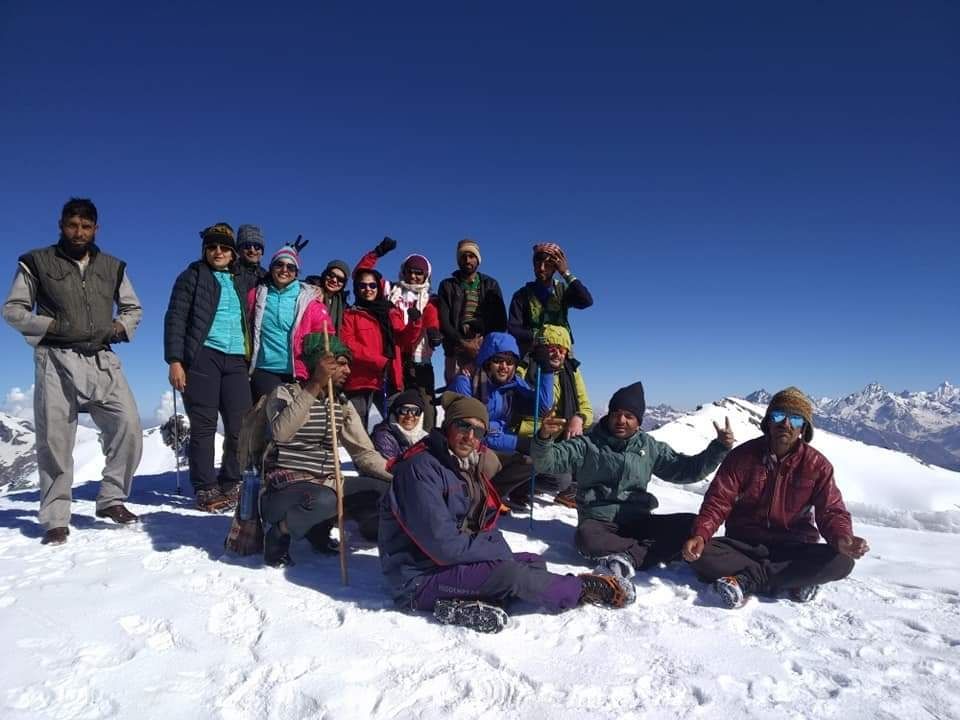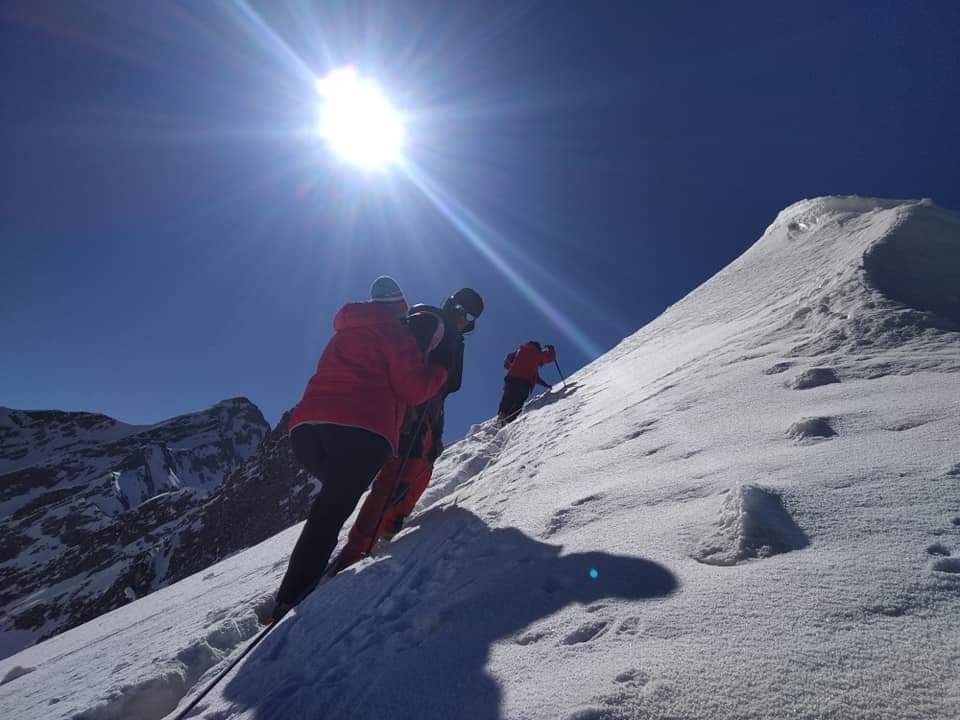 "Our Trekkers In Bali Pass Trek"
Trekking to this enthralling Bali pass can be a spiritual experience for a lifetime. Bali Pass Trek comes in the category of epic historic adventure treks where you can find the essence of mythology Chardham. Yamunotri temple is the best part of this trek, with rich meadows, grasslands, mountain ridges, pine forests, glacial ranges, and jaw-dropping views of the Great Himalayas. In addition, this is the only valley from where you can have a glimpse of elevated peaks like Bandarpoonch Peak -6300 Meters), Black peak -6387 Meters, Kalanag, Ruinsara lake – 3500 Meters, Bali pass 4950 Meters, and Swargarohini – I, II, and III – 6300 Meters Many others peaks!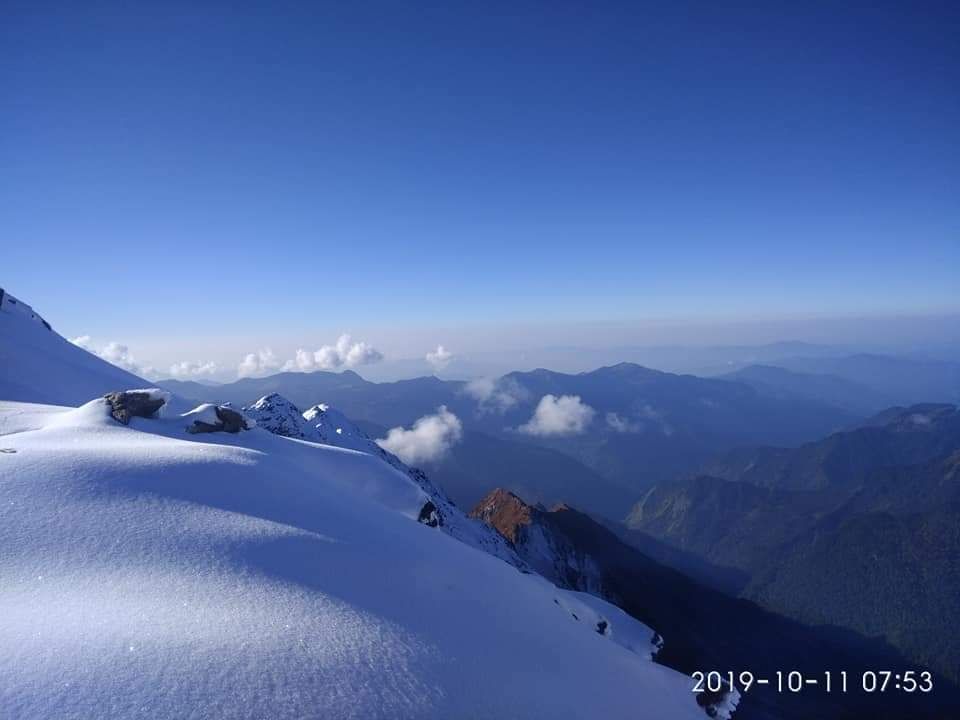 "Best Time to do this trek"
So, the best time to do the trek is the 1st week of May to last week of November because, in pre-monsoon, the trail remains covered in snow, and the climb gets tough. We are a local team in Uttarakhand so we have a more experienced team, Indian Treks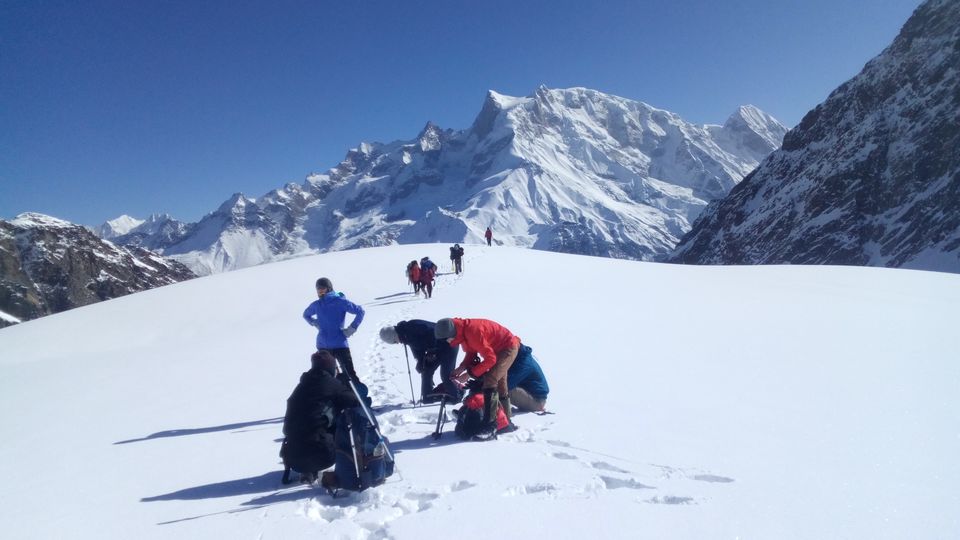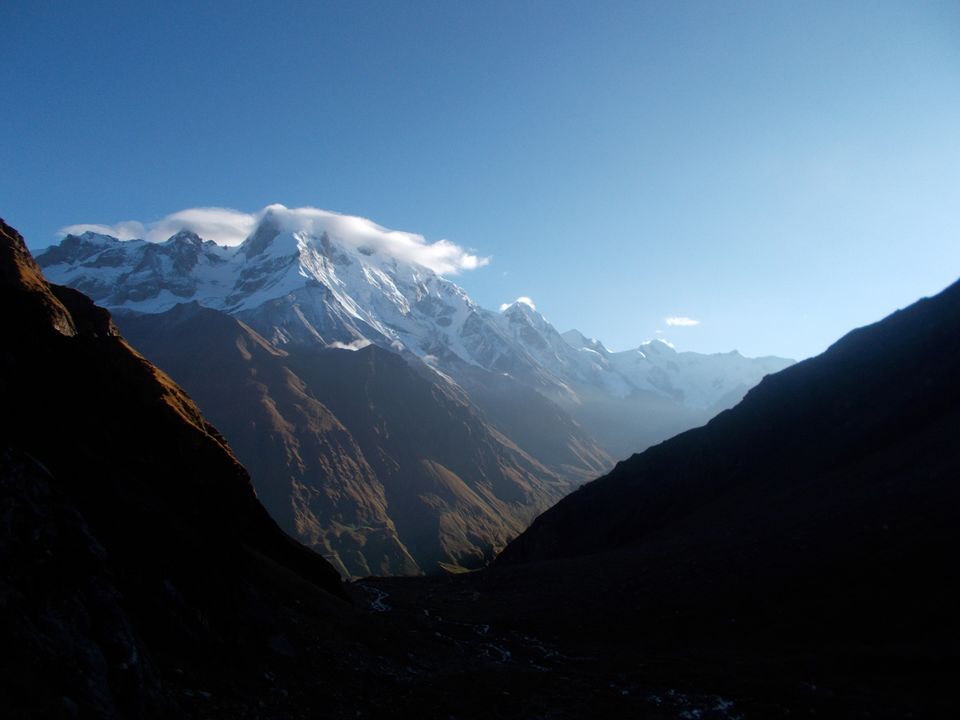 "Key Points Bali pass trek"
Duration: – 7 Nights 8 Days
Base camp: – Sankri
Summer Temperature: – Day 5°C to 15°C = Night 2° C to 5° C
Bali Pass Trek Altitude: – 4950 Meters
Best Time: – May, June, September, October, November
Trek Level: – Difficult
Trek distance: – On foot 64 Km – By taxi 425 km Group Size: – minimum of 5 people maximum of 15 people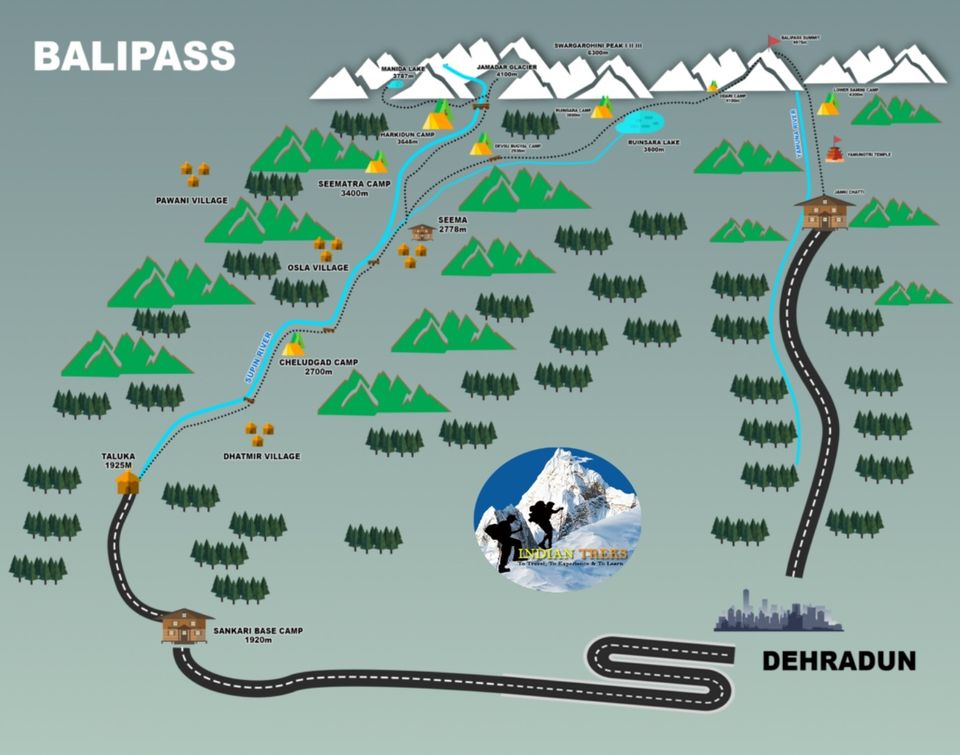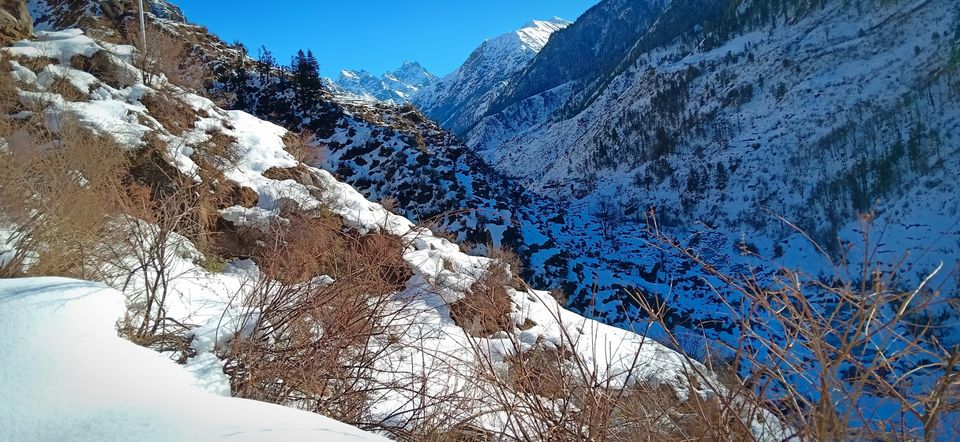 "Bali passTrek Highlights"
⏭️An exhilarating getaway where from you can capture the majestic trio of Kalanag at 6,387 meters, Bander Punch 6,316 meters and Swargarohini group of peaks at a maximum elevation of 6,252 meters.
⏭️ The trail crossing the Govind National Park, which houses several colourful orchards and species of animals and birds
⏭️ Ruinsara is a lovely lake surrounded by meadows and rhododendron bushes .
⏭️You can also visit the Kyarkoti which is the base camp for Black peak (Kalanag) and Dumdar Kandi pas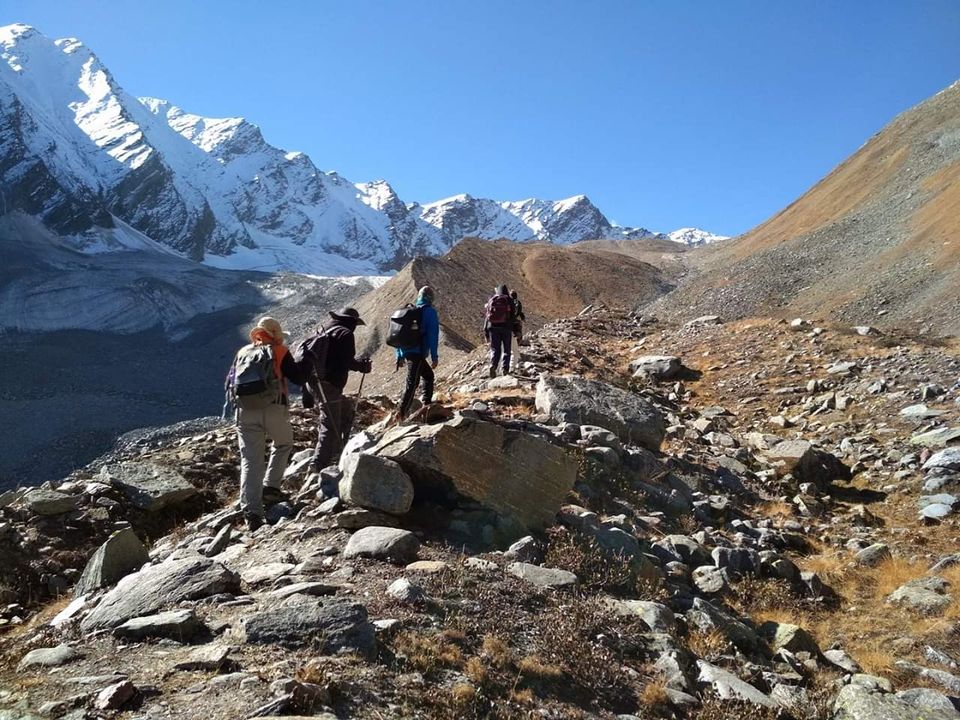 Drive from Dehradun to Sankri (200kms; 6-7 hours)
In the way of dehradun to sankri the first hill station we will reach at mussorie. Mussoorie is one of the most beautiful hill stations not only in Uttarakhand, but the whole of India. It is named after Mansoor, a shrub which is indigenous to this area. Popularly known as the 'Queen of hills' in India, the place seems like a 'virtual paradise' on earth. Lush green forests and lofty mountains adorn the scenic town.
After that we cross along with Kempty Falls Kempty Fall is one of the most beautiful water fall. Enveloped by high mountain cliffs and situated at an altitude of 4500 feet, the falls present an awe-inspiring view as the water falls down from a high altitude and then splits into five streams. Final station of Day One is sankri which is banks of the River Tons. We know the excitement of the following day may just keep you keep, but tired eyes may not get you very far. So enjoy a scrumptious meal and tuck in before the adventure begins!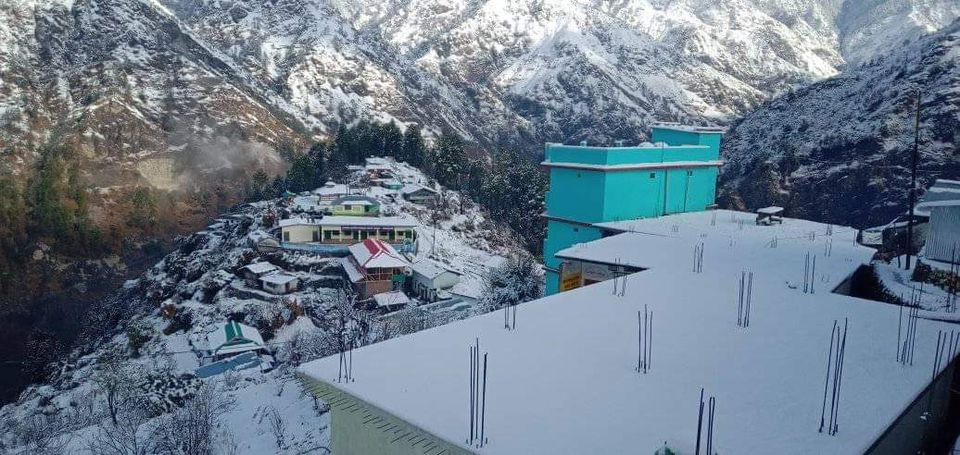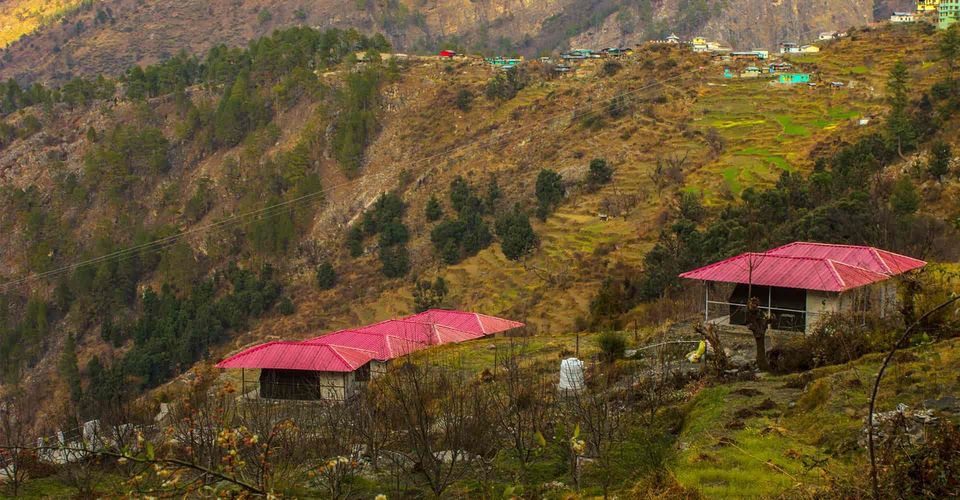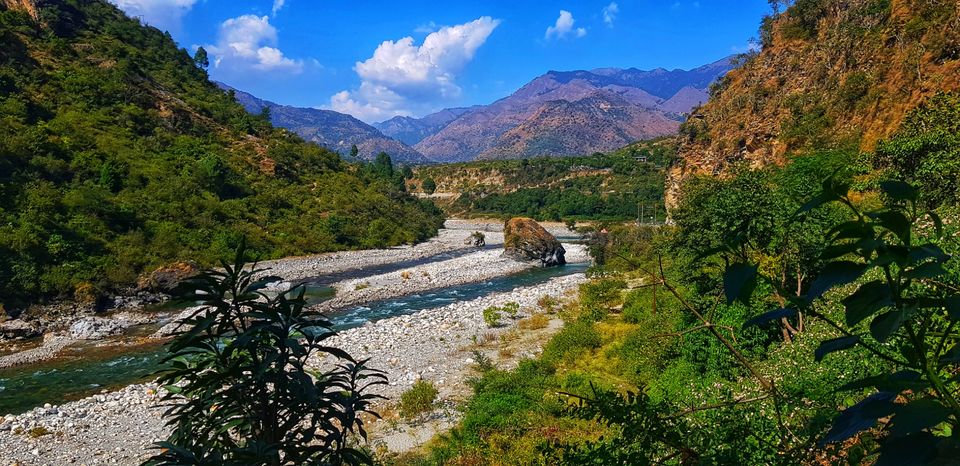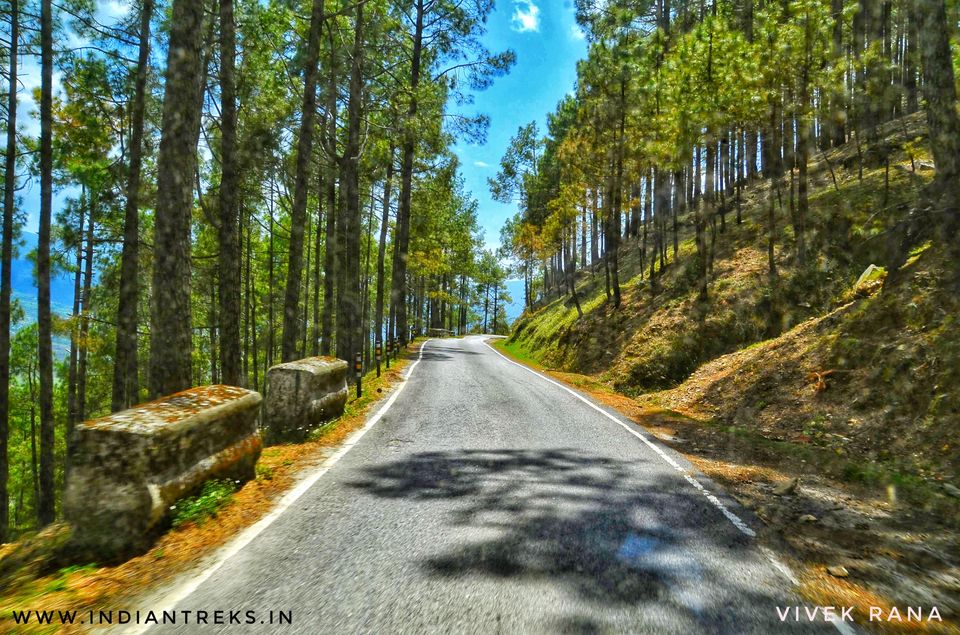 Drive from Sankri to Taluka; And it begins from Taluka to Osla (14kms;5-6 hours) Altitude: 6,400ft – 8,700ft
The day starts with 2 hours' drive through the dense forests and the streams cutting through the lushness of the forests towards Taluka village and from thereon we shall start our trek on the stony trail towards the beautiful village of Seema. Welcomed by the very gracious people of the mountains, Taluka has quite contrasting architectural structure as compared to its other neighboring villages. The trek begins with a small descent towards the banks of River Tons. A distinctly craved shepherd's trail is visible along the banks of the river that leads to straight into the mixed forests. A few minutes into the forest of conifers and you will come across a cemented bridge.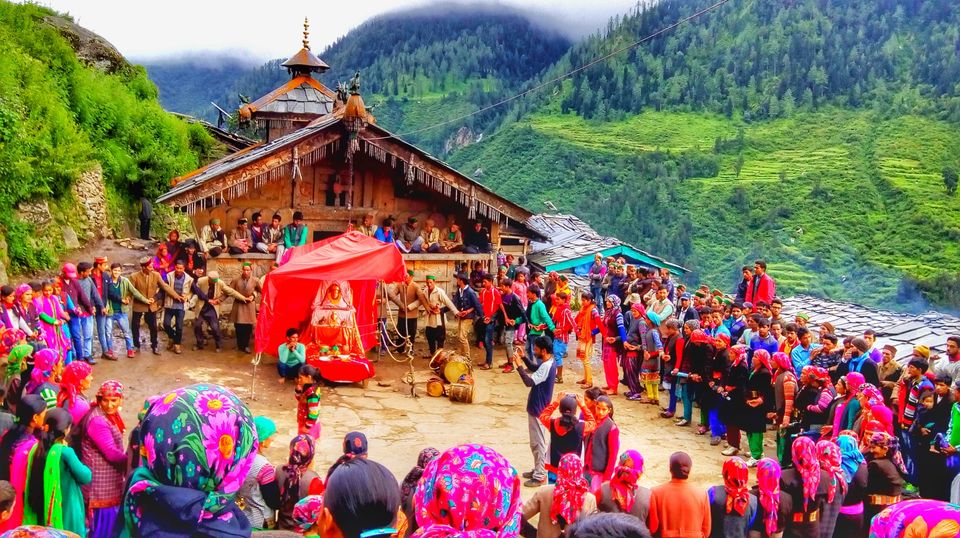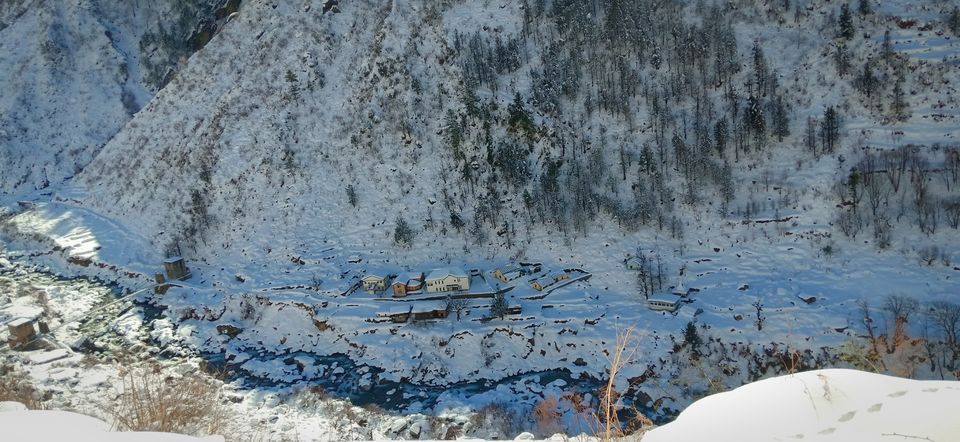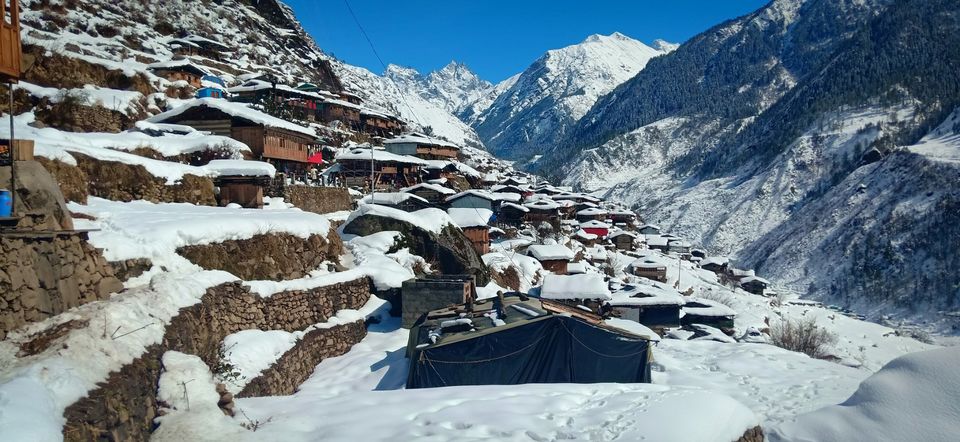 Osla(2,560 m) to Roiltia or Waterfall camp (3,350 m);6-7 hours hike: 13 km
On this day, you continue along the true right of the valley along the Tons river. The trail ascends through the fields and climbs high above the confluence of the Tons and Ruinsara gad. The walk through the forest is beautiful, with Kalanag (6387) visible straight ahead in the valley. You can put a camp near the waterfall and enjoy the cold breeze of water droplets in the air.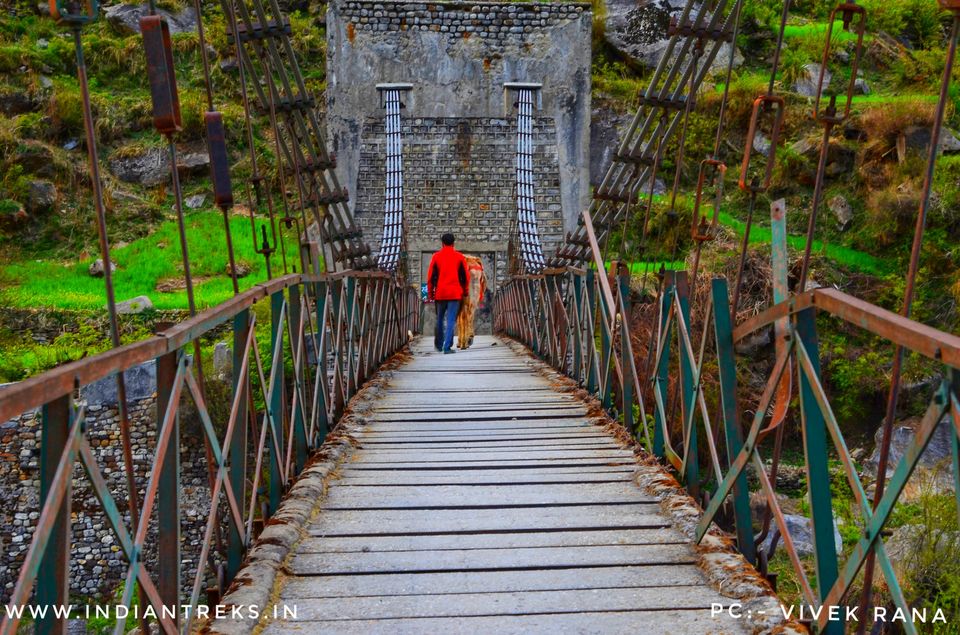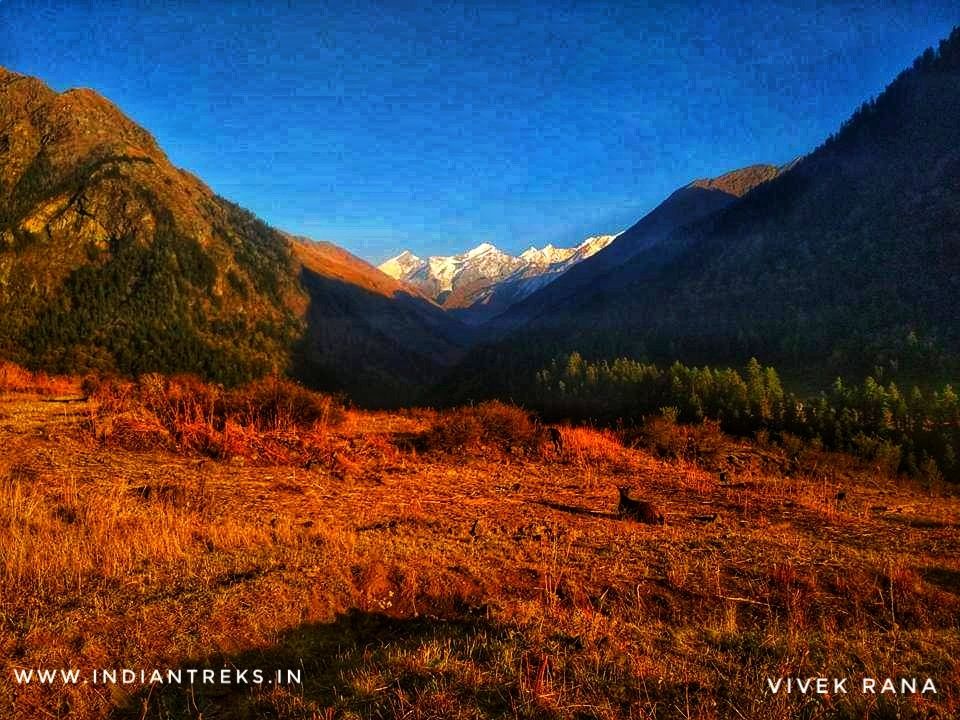 Waterfall to Ruinsara lake (3,600 m);2 hours hike: 4 km
After camping near waterfall you will head towards Ruinsara lake. There is a stark difference in the vegetation with pine and fir giving way to birch and rhododendron. Ruinsara is a lovely lake surrounded by meadows and rhododendron bushes. It is considered sacred by the locals. Overnight in camps near the lake.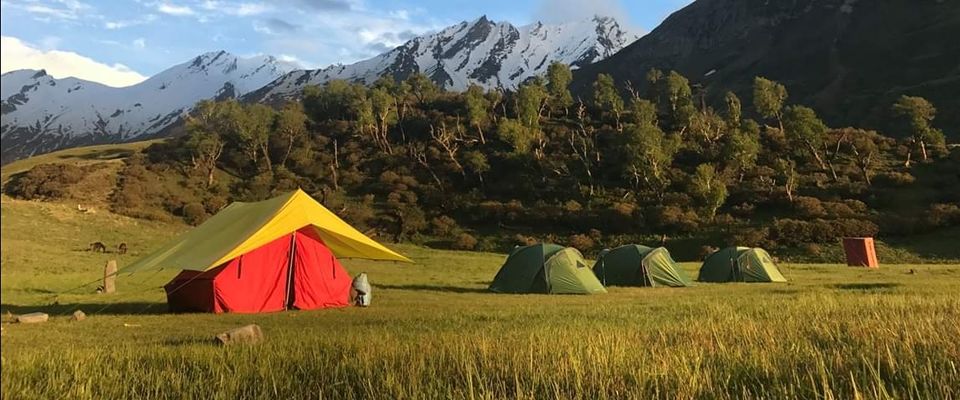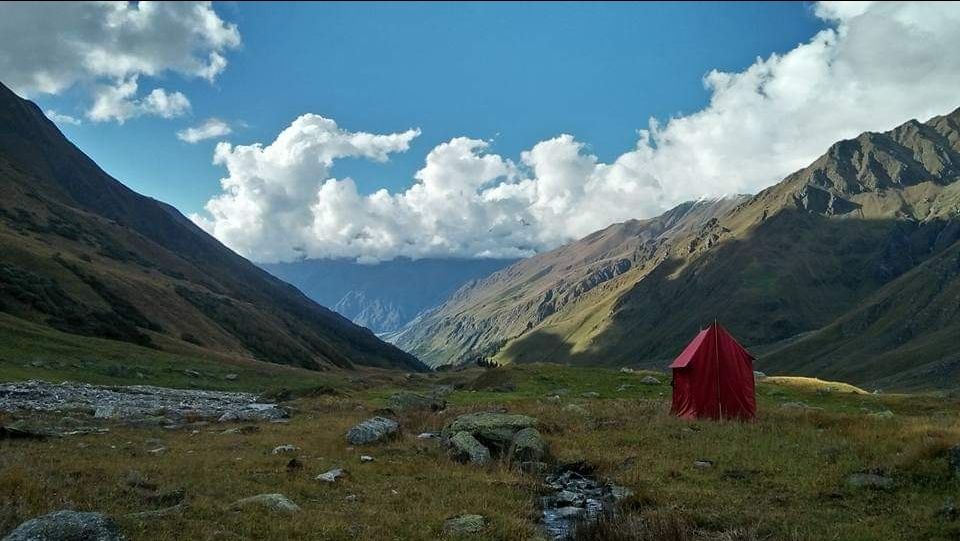 Ruinsara lake - rest and explore
On trekking from past 4 days, you can rest near the lake and spend the day exploring the nearby glaciers and valleys. This will help you to acclimatize before the next day's climb to the pass. You can also visit the Kyarkoti which is the base camp for Black peak (Kalanag) and Dumdar Kandi pass.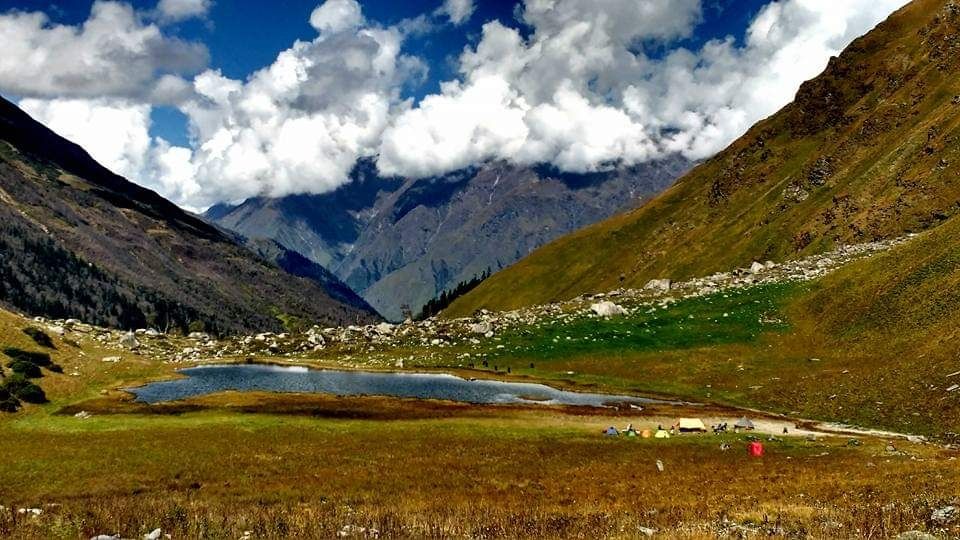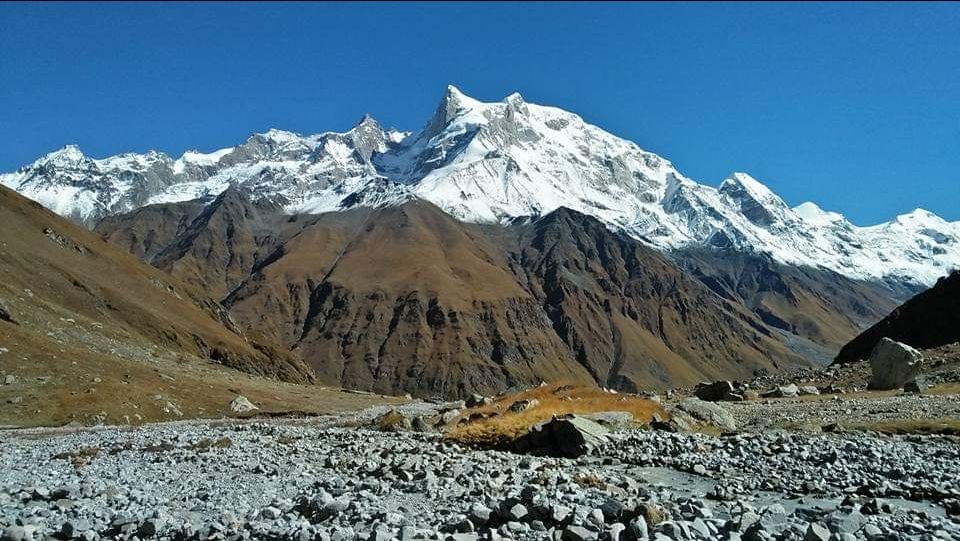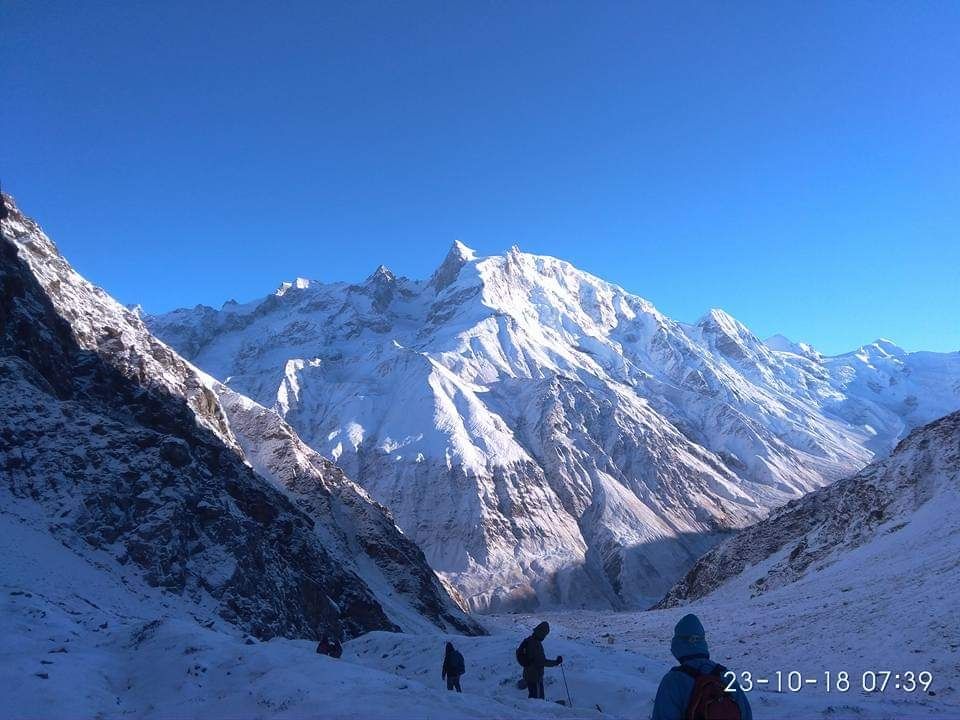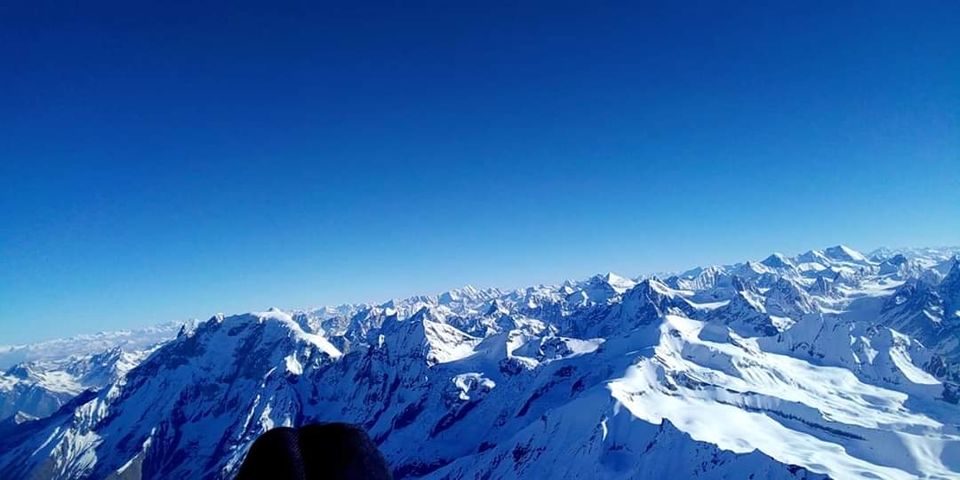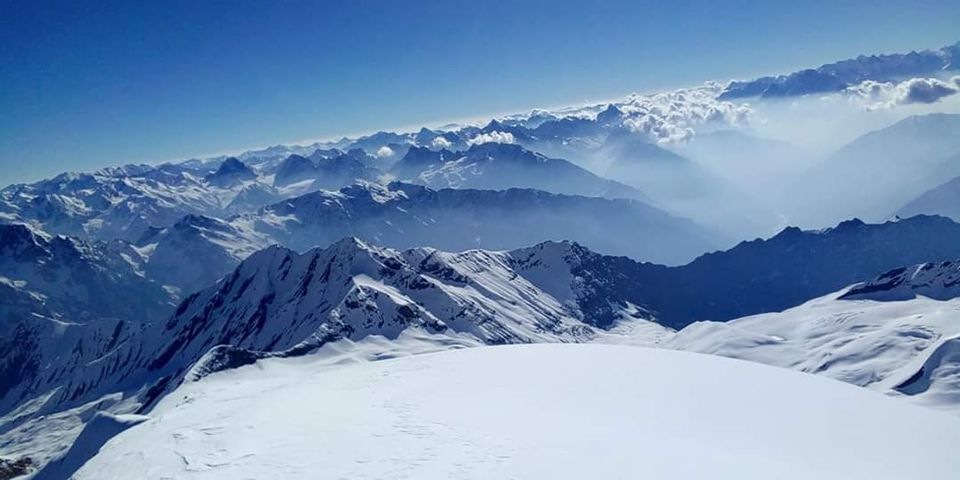 Ruinsara lake to Odari (4,100 m);4h hike: 4 km
You have to start early form Ruinsara so that by evening you will be able to reach Godari. Along the glacier Moraine, there is a beautiful campsite place where you can easily spend your day exploring the beautiful miracle of nature.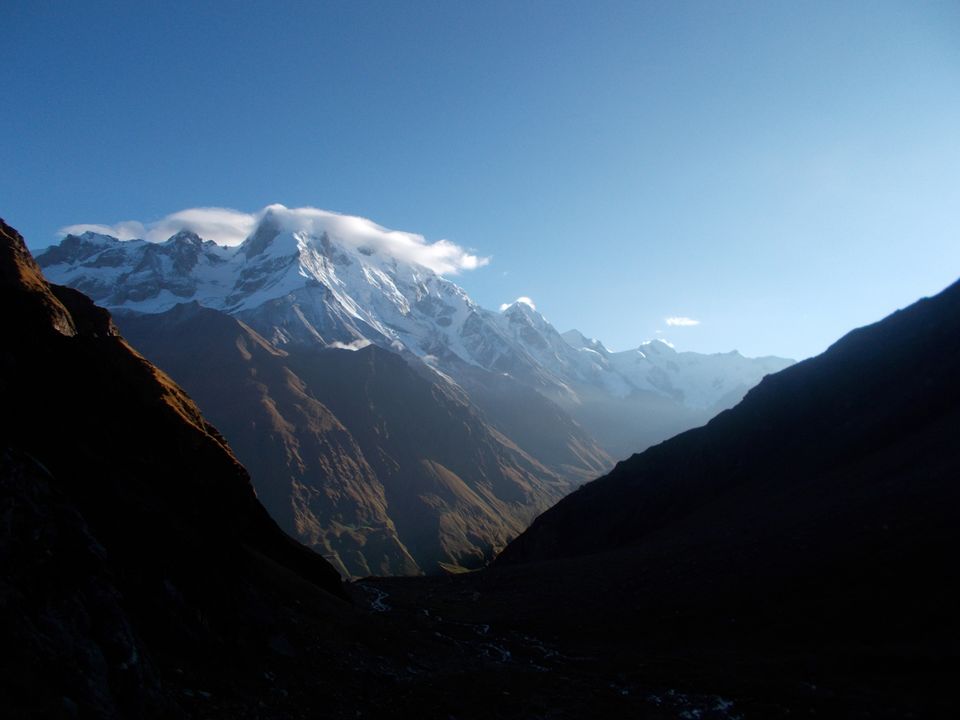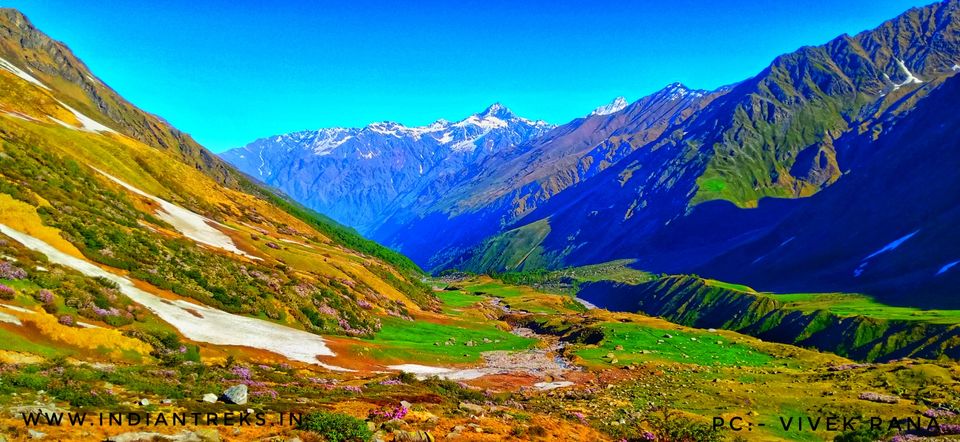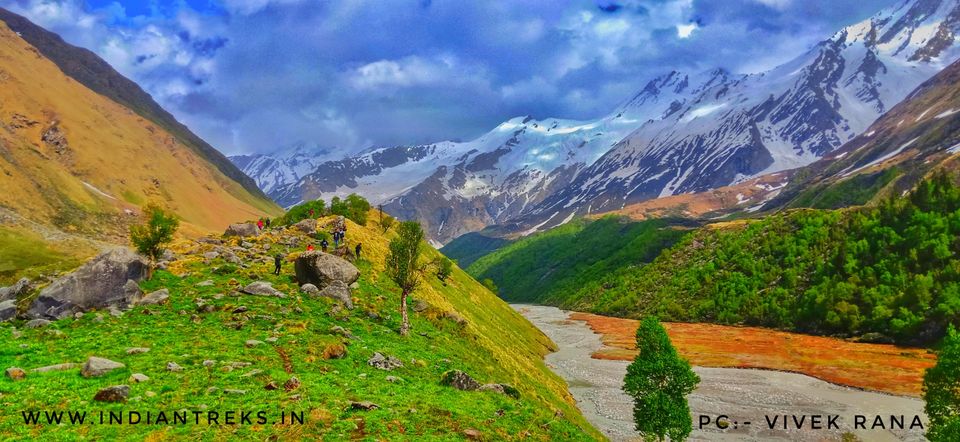 Odari (4,100 m) to upper Dhamni (4,000 m) via Bali pass (4,900 m);7 hours hike: 15 km
We start very early today. The trail heads down south, over the ridge. It is a fairly short but steep climb up to the Bali pass on the southern ridge. A lot of glacial peaks will be encountered here. Once you will reach the top of Bali pass you will be surprised to see the scenic beauty of this peak. Along with Bali pass top, it will embrace you with the picturesque view of Banderpunch peaks on a clear day. After exploring the Bali pass now you can start your return journey. You will descend to Alpine zone from Bali pass to the Camping grounds of Upper Dhamni.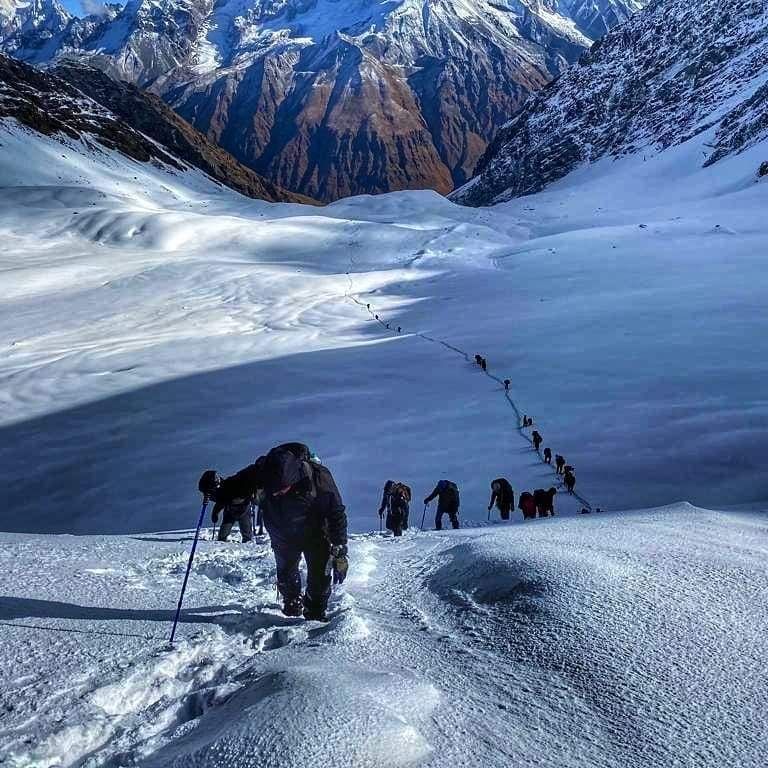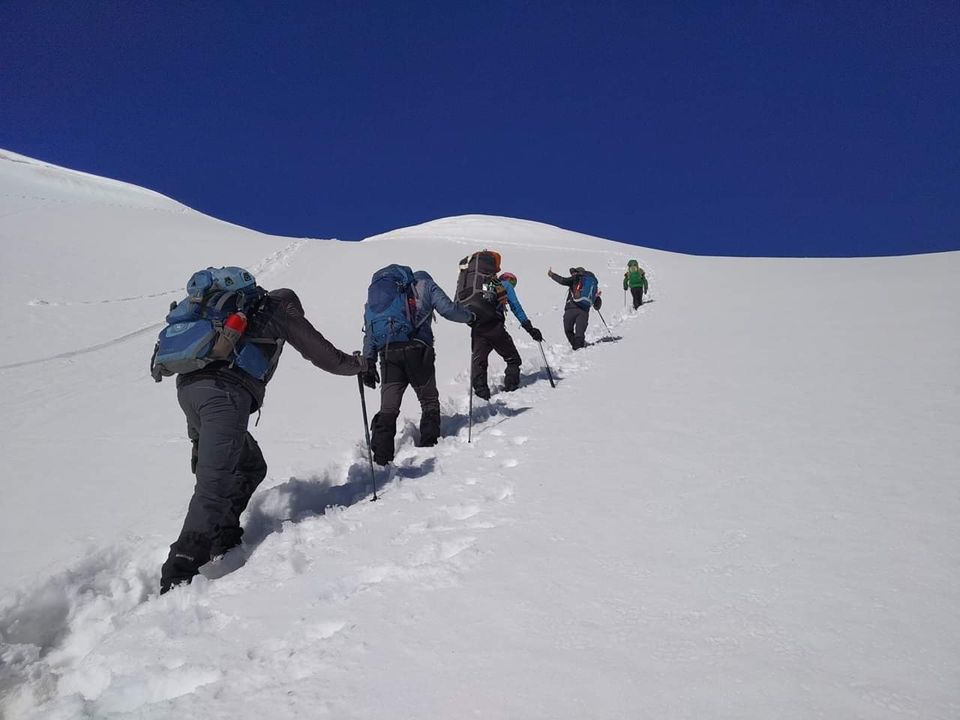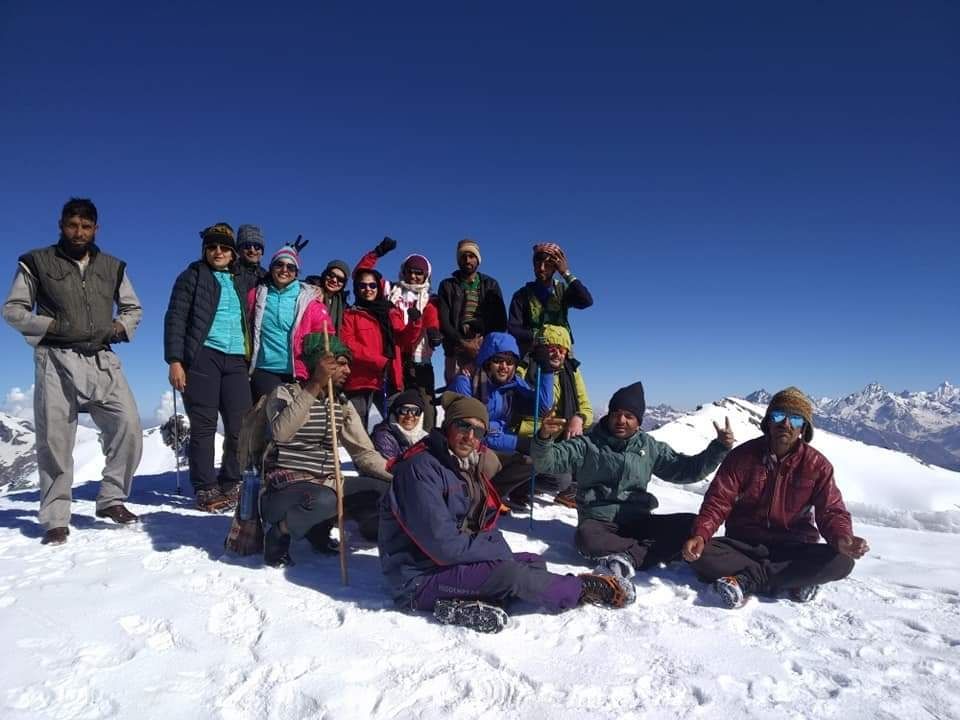 Upper Dhamni to Yamunotri to Janki Chatti (2,400 m);7-8 hours hike: 12 km
Today we continue with return journey from Bali pass and trek to forested areas headingtowards Yamunotri. You can also visit the Shrine of Yamunotri during the return journey to Janki Chatti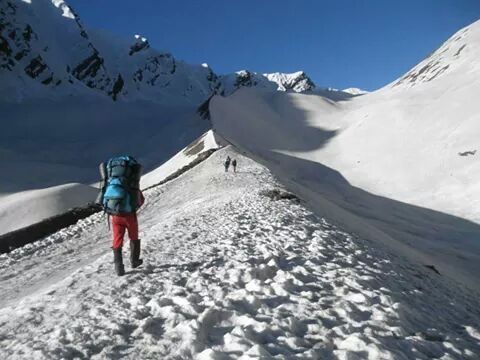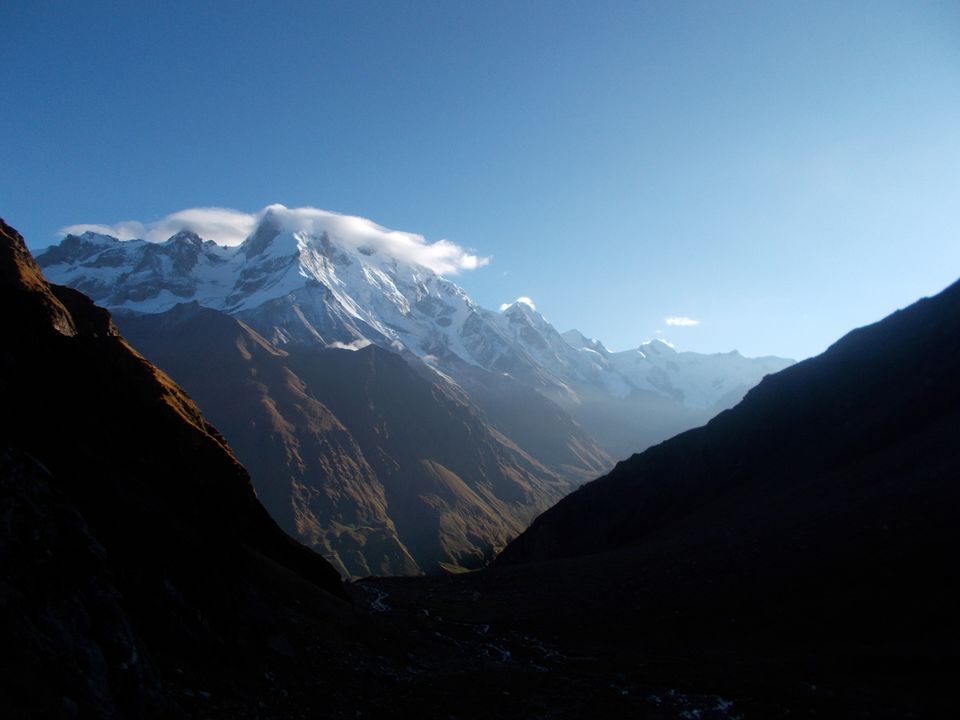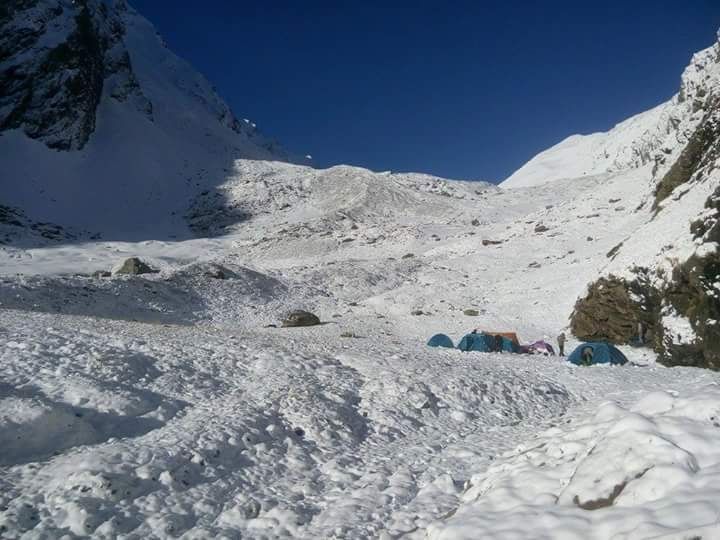 "WEATHER DETAILS"
In the initial days of the pre monsoon season (Apr-Jun) there will be snow along the trail which generally melts by end April. Days are going to be sunny and warm (14-22 °C) while the night temperature at the highest campsite would be in the range of -2 to 6 °C. In the post monsoon season (Sep-Oct) there is possibility of snow towards the end of the season, which also melts very fast. The days are sunny with temperatures hovering around (12-18 °C) and the evenings start getting cold with the onset of October and nights are comparatively colder (-5 to 6 °C).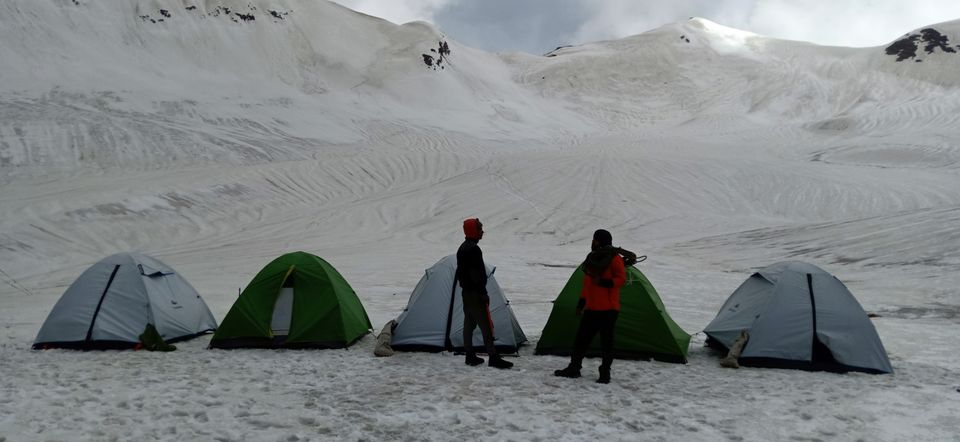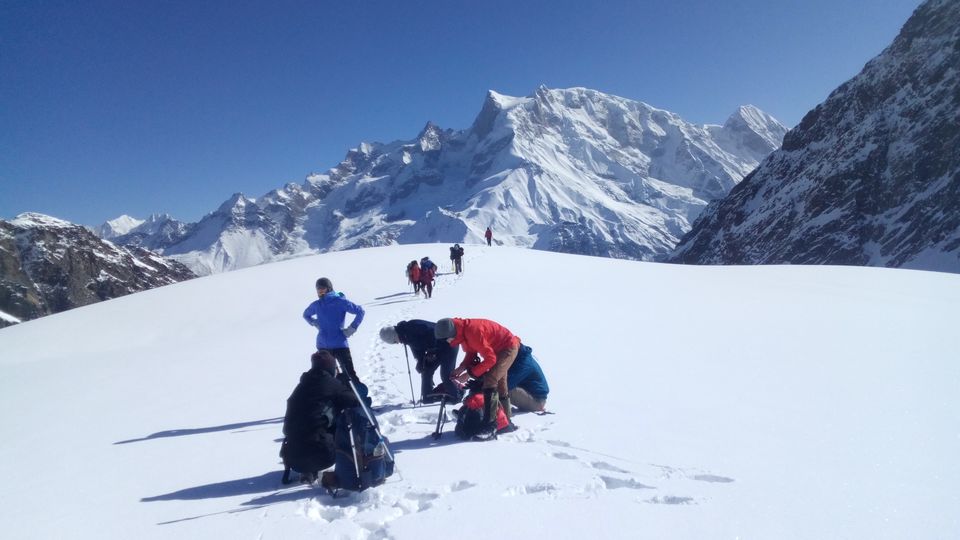 Why Indiantreks
Learning Experience: We do not just focus on completing the trek but also help you develop basic trekking skills like: Packing a rucksack
Morning Yoga & Evening stretching
How to pitch and dismantle a camping tent and properly use a sleeping bag
Ascend and Descend on a mountain trail
How to ensure camp safety and hygiene Identify trail signs and signals
Loyalty Programs: Join Indiantreks community and enjoy benefits of our vouchers and referral programs.
Personalized attention: We have small batch size (max. 15) and we maintain a healthy ratio of 8:1 (Participants: Leader) on all our batches to enable individual focus and monitoring.
Best Expedition Leaders: Our leaders are advanced mountaineering course qualified, specially trained in rescue procedures from NIM and certified first-aid responders. Even our local guides are certified first-aid responders.
Safety norms: We have mapped every region with an emergency evacuation plan and safety protocols maintaining a zero accident record so far. We carry an extensive first-aid kit including oxygen cylinders and high altitude medicines.
Safety equipment: Our trek leaders carry UIAA certified rescue equipment like static rope, ice ax, harness, carabiners, jumar, pulley, short and long slings.
More information:-
Follow this link to message me on WhatsApp: https://wa.me/919458383127
Ph:- 7310954451