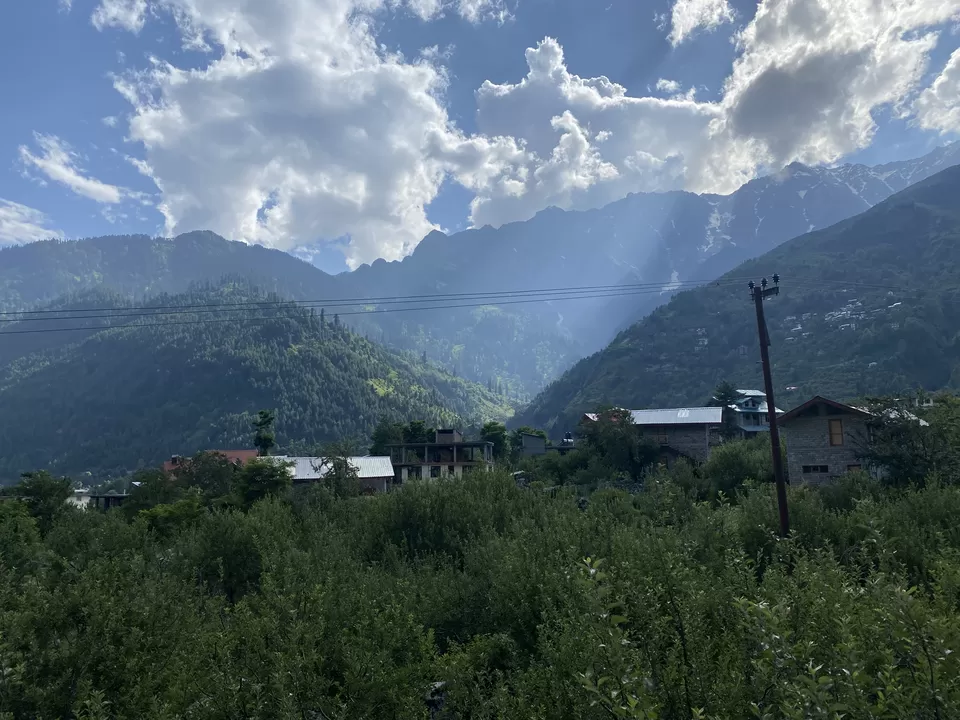 Remember, I said, "Whatever happens, happens for good, but you only get to know about it later." Well, this is what I learned when I planned a workacation from Manali with my complicated boyfriend. Yup, complicated because nothing about him was simple and I was too blind to see it.
We left for Manali, and his friends offered their place for us to stay. They were a cute couple, but they left two days after we arrived. So now it's just me and Mr. Complicated.
After 2 days, he came up to me and said, "I am too bored." You work all day. Let's go back to Delhi. " We had just arrived. He is a lawyer. There was not much he could do from the mountains. So to keep him entertained, I took an impromptu week's holiday from work and made all the bookings in Spiti Valley, which is some 5 hours from Manali (as per google). On our way to Spiti, there was a 78-kilometer stretch (Gramphu) that was not a road, and Mr. Complicated did no research before leaving. Thus, 8 km into it, he realised that he would not be able to drive and I, obviously being a girl, would never be able to drive. And I drive just fine. So we were stranded on an empty stone-road deciding whether to proceed or go back. The only saving grace were the views.
He stopped the car and said to me, "Yaar, let's drop it. I don't think my car can take it. " (Do you see how it was the car and not him!)
I, being the good girlfriend, said, "Yes, baby, we love our car, so let's not torture it. Let's go back. " So we came back to Manali. My 7-day holiday was going to be wasted. The only silver lining was that the route was beautiful and I visited the Atal tunnel for the first time in my life.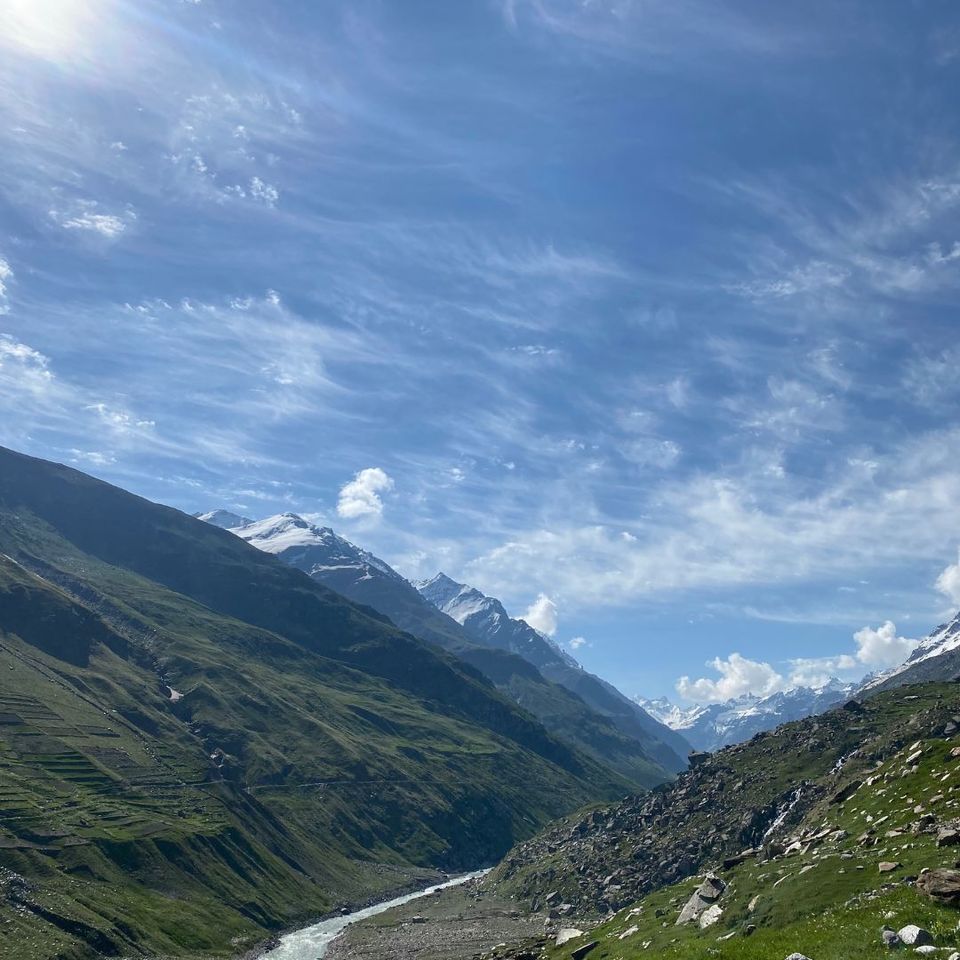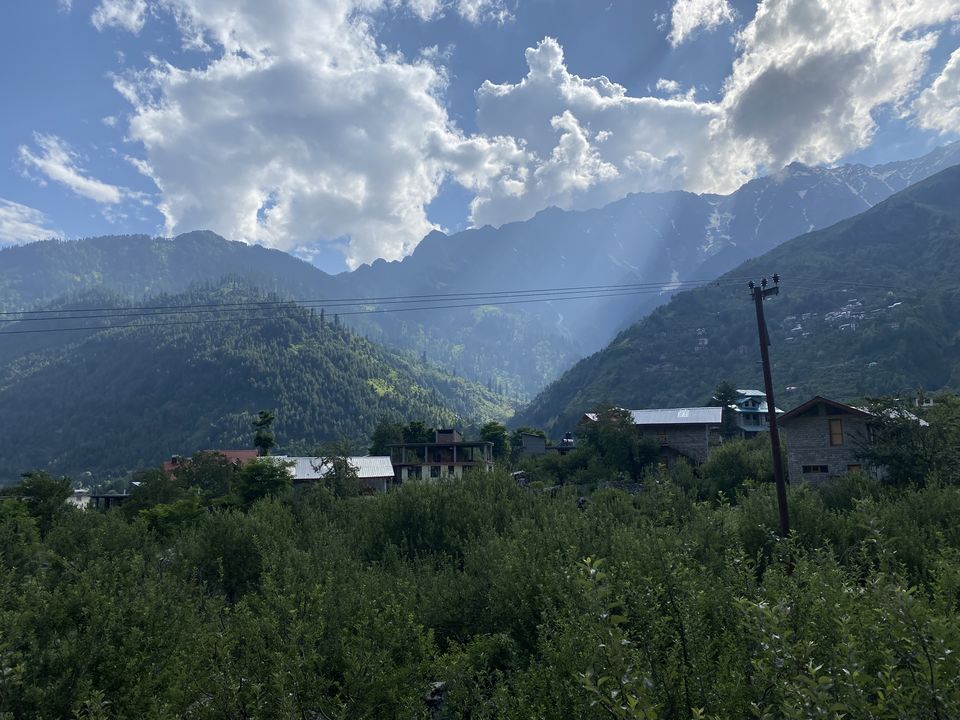 The next day, he said, "I have a meeting back in Delhi, so I have to leave." And all my plans to work from Manali came to a standstill. No Spiti, no Manali, no mountains, back to Delhi.
Luckily, I knew that Binita (my friend from the Dharamkot blog) was living in Leh for the past few days, and she invited me to come stay with her and do my workacation from Leh. Given my 7-day impromptu holiday would be wasted, I took up her offer and was now heading to Leh. But Mr. Complicated struck again. He ranted about the long drive back to Delhi that he would have to do alone (it's a 14-hour drive). I wanted to be a good girlfriend, so I offered to drive back with him to Delhi in the hope that he would say "no, you head towards Leh, I'll drive back" (he used to say he loved driving). But he didn't flinch. So now I was driving back to Delhi and away from Leh.
Somwhere in my heart, I was stuck on going to Leh. It was as if there was a calling. I had no obligation to be in Delhi, and it was June, too hot. BTW, later he posted a picture of himself on FB (yea, he was from the FB generation) with the caption "In Spiti", whereas we never made it to Spiti.
Before coming back to Delhi, we did go to Jispa, which is enroute to Ladakh, and I could have easily taken a bus from there and reached Leh, but Mr. Complicated made "that face" and I said "no baby, I won't let you drive back to Delhi alone".
I understood that a man will make a woman do what is comfortable for him. And so, with that thought and love in my heart for him, we started back to Delhi. But the lingering desire to go to Leh stayed on. On our way back to Delhi, Mr. Complicated was snoring in the next seat while I was driving on the highway. It was becoming clearer that "this guy" wasn't happening, nor was another workacation. Hence, the independent, smart, decisive woman in me rose again, and I asked to be dropped off at the airport upon entering Delhi. I wasn't letting this man decide my fate. I took the first flight the next morning to Leh, wasting a lot of time & money which I could have saved. Ahhh, love!
Dropping me at the airport, he sensed my disappointment and left me with "Maybe I'll come to Leh," as if my Leh trip would be incomplete without him (though I did hope to see him in Leh soon, remember the fool I was?). But what happened next, when I reached Leh, made me realise "whatever happens, happens for good". Read part 2, to know what all happened.