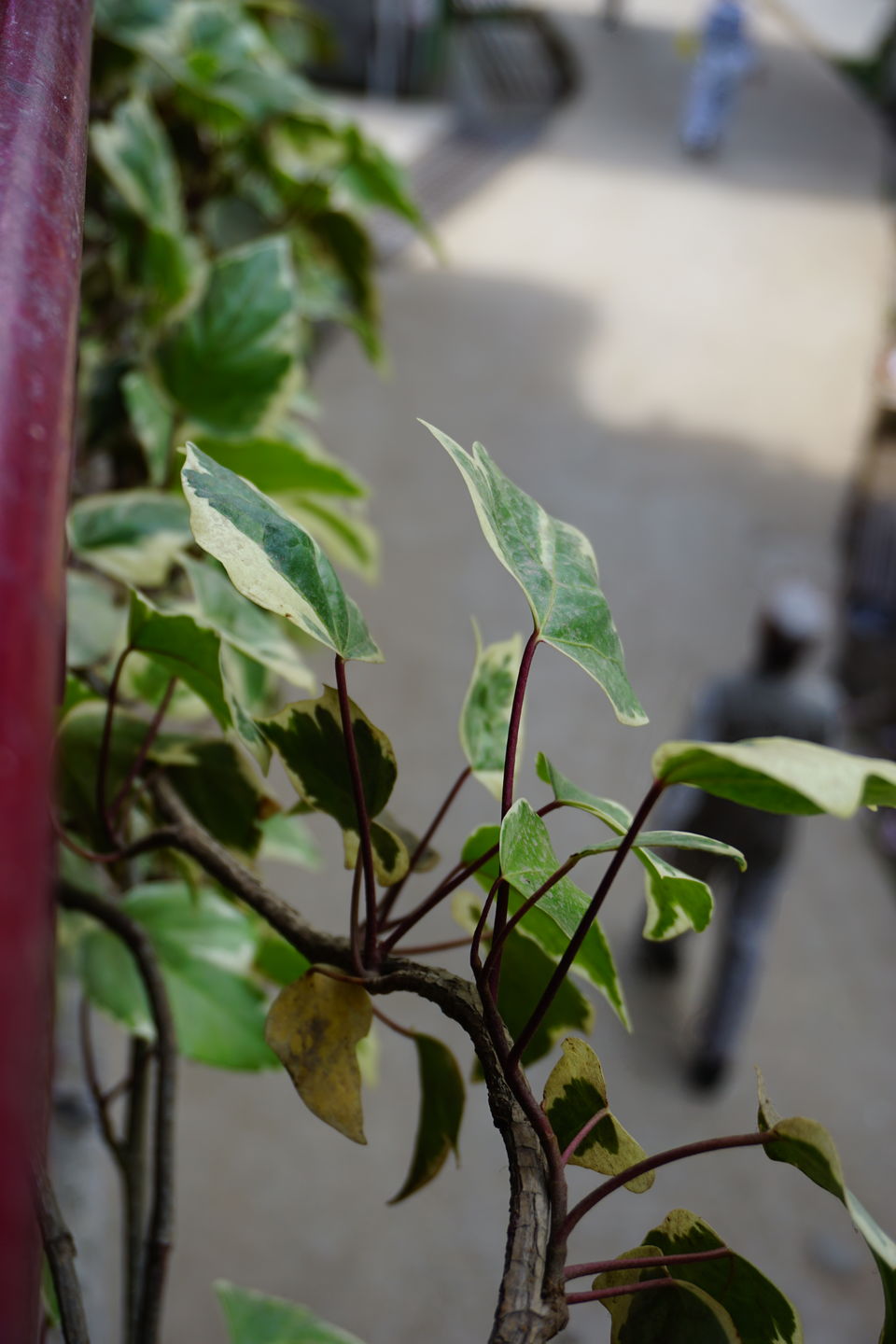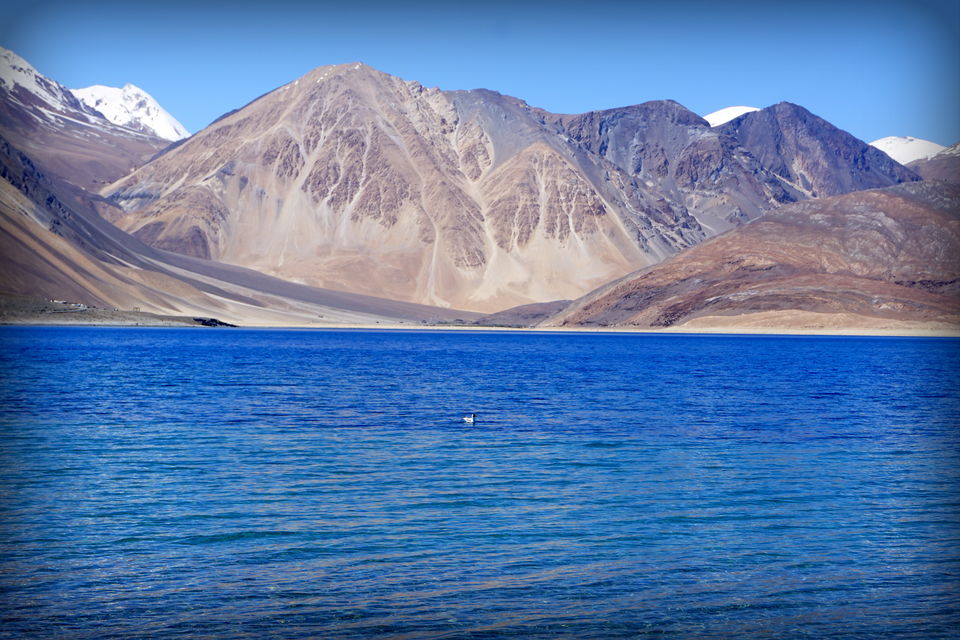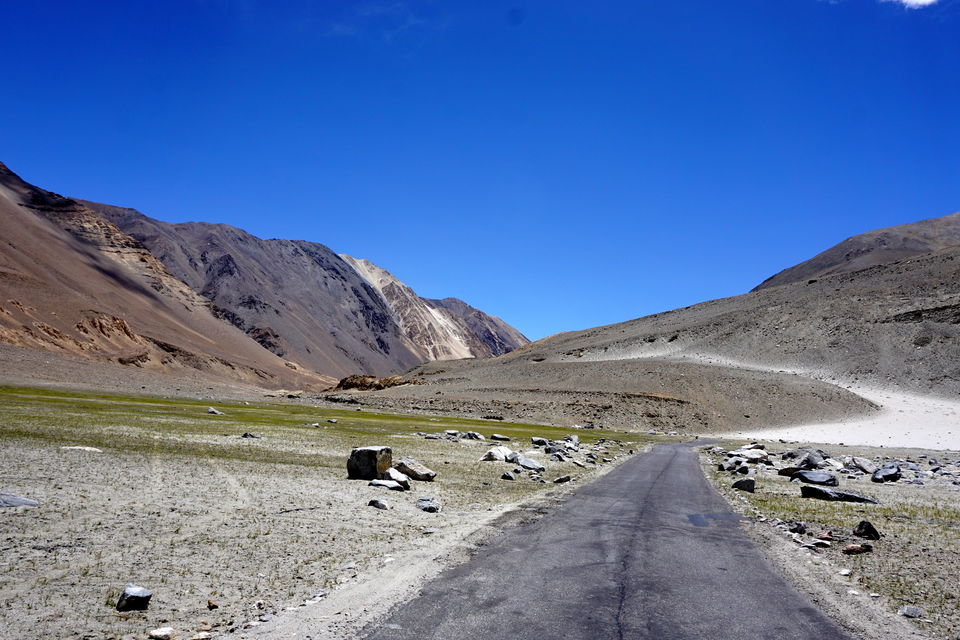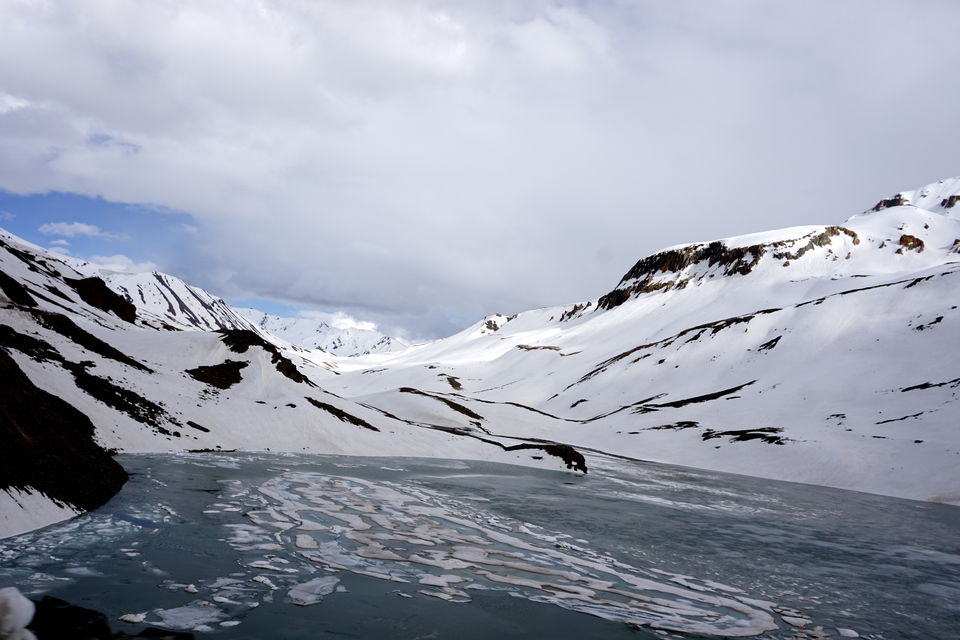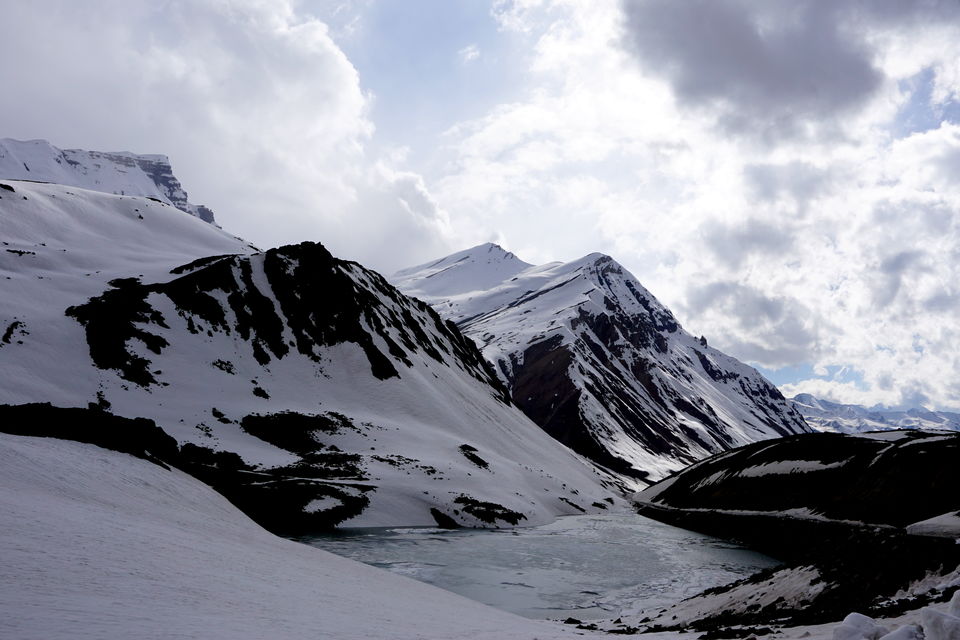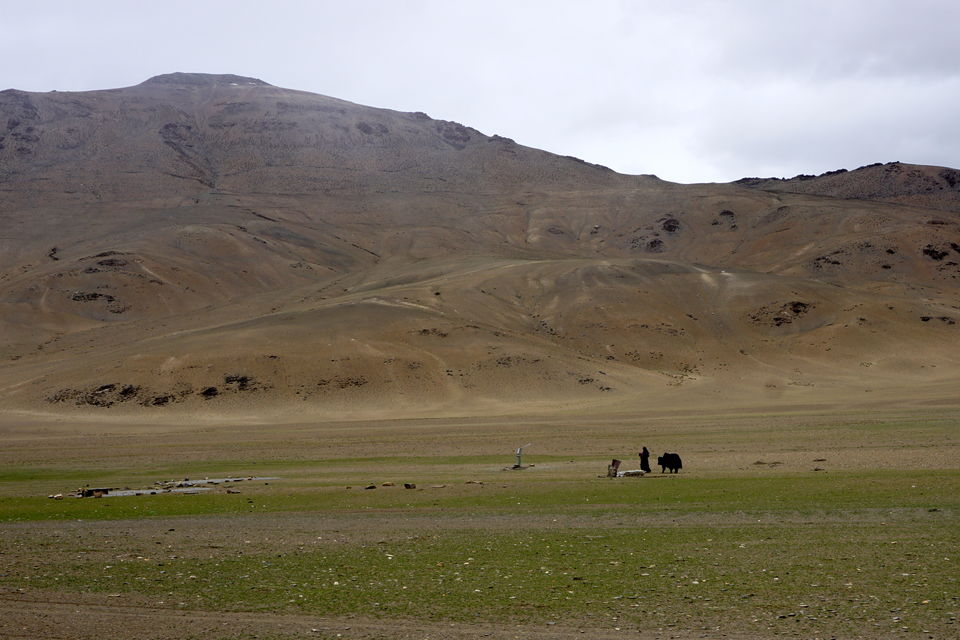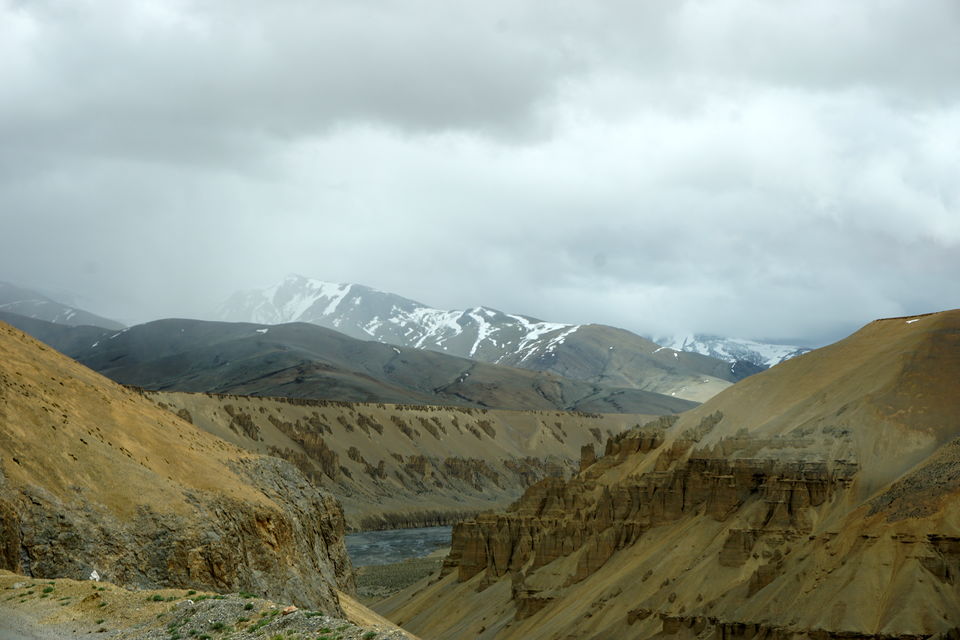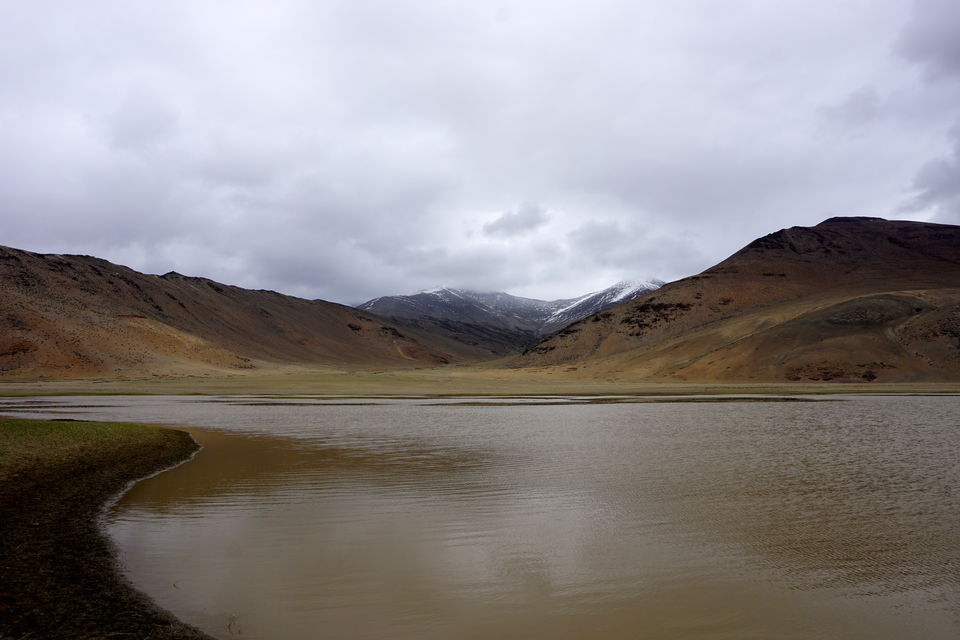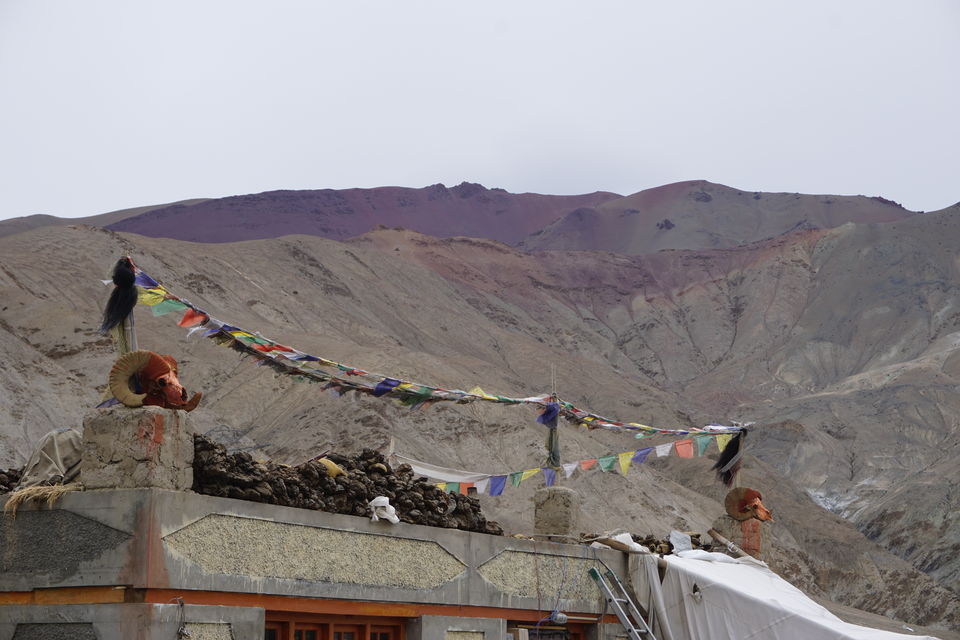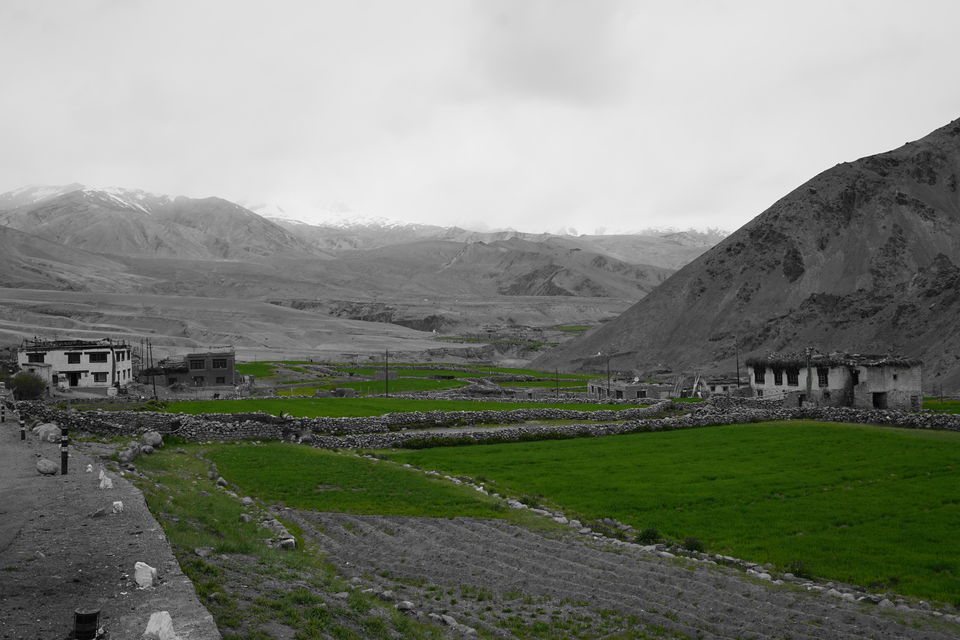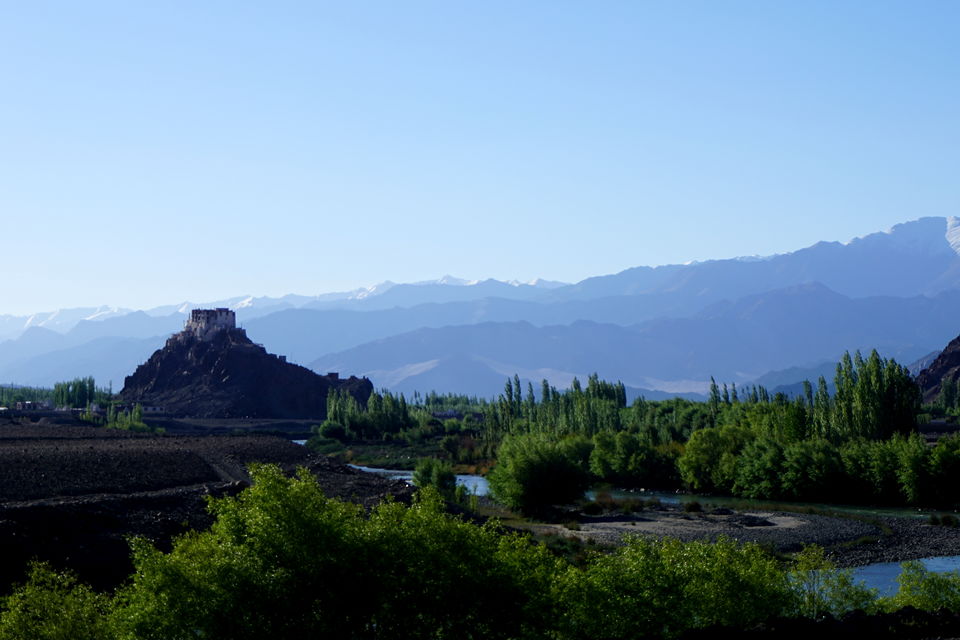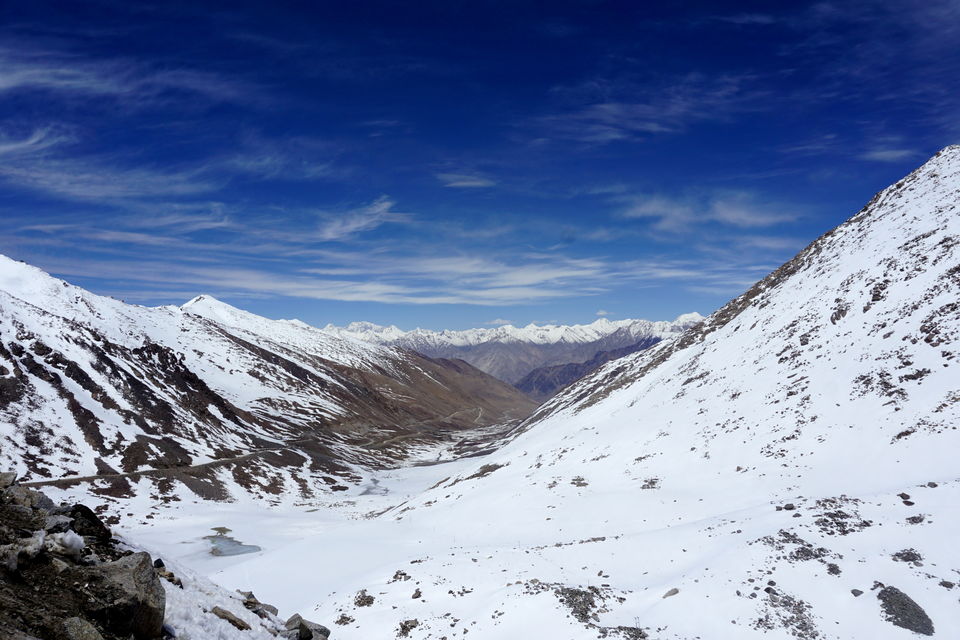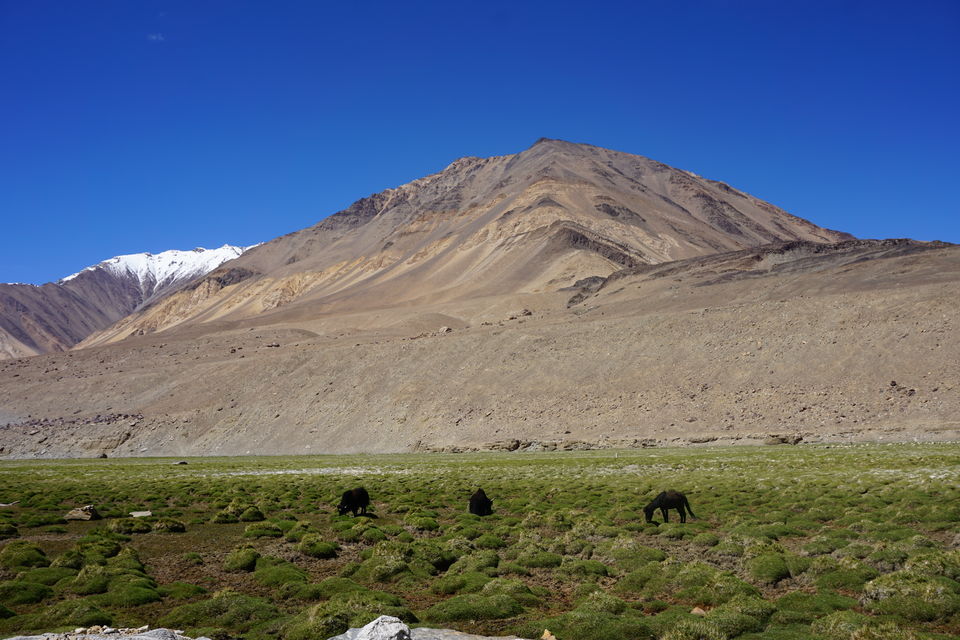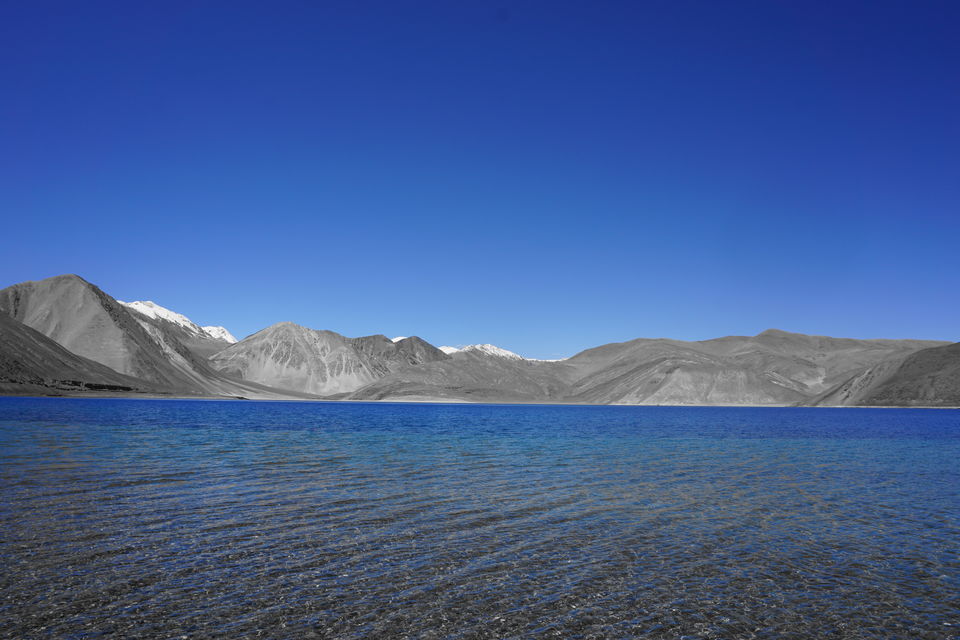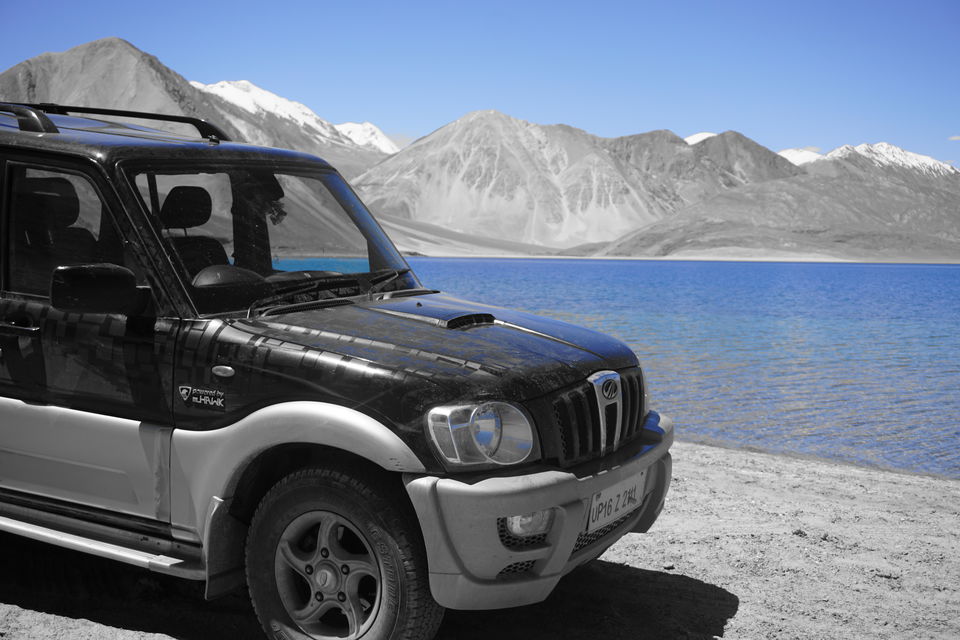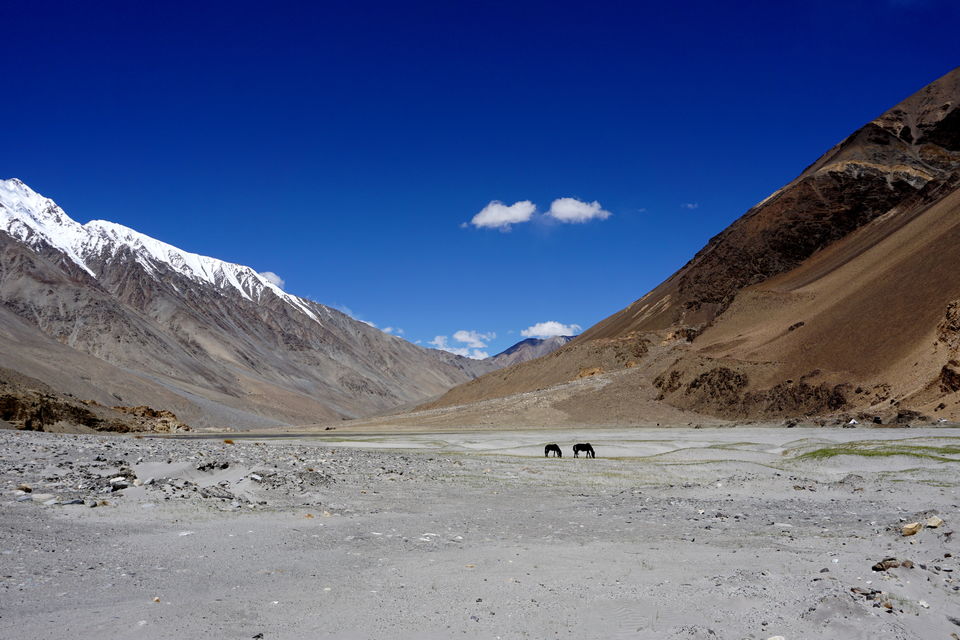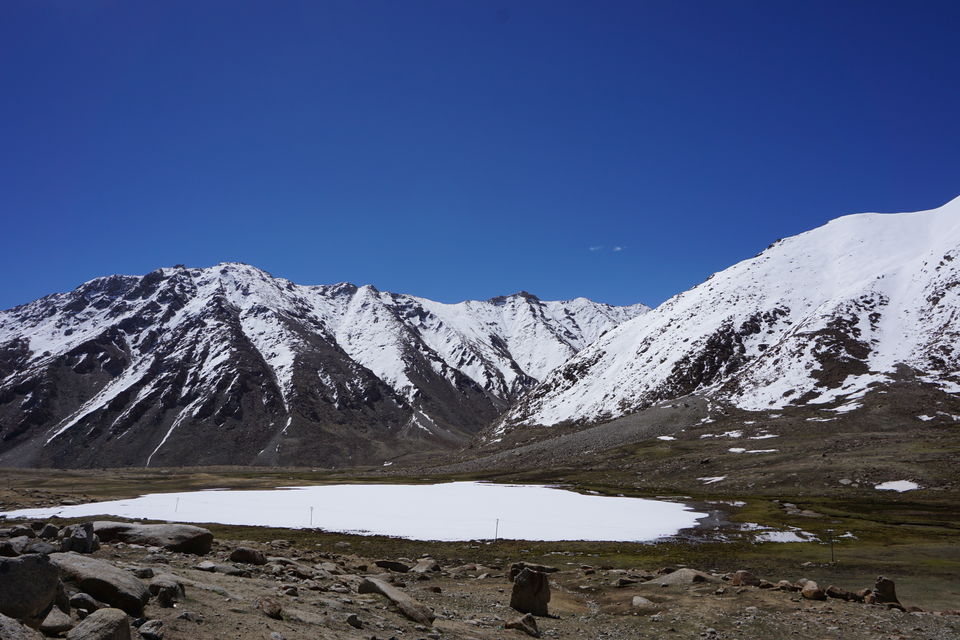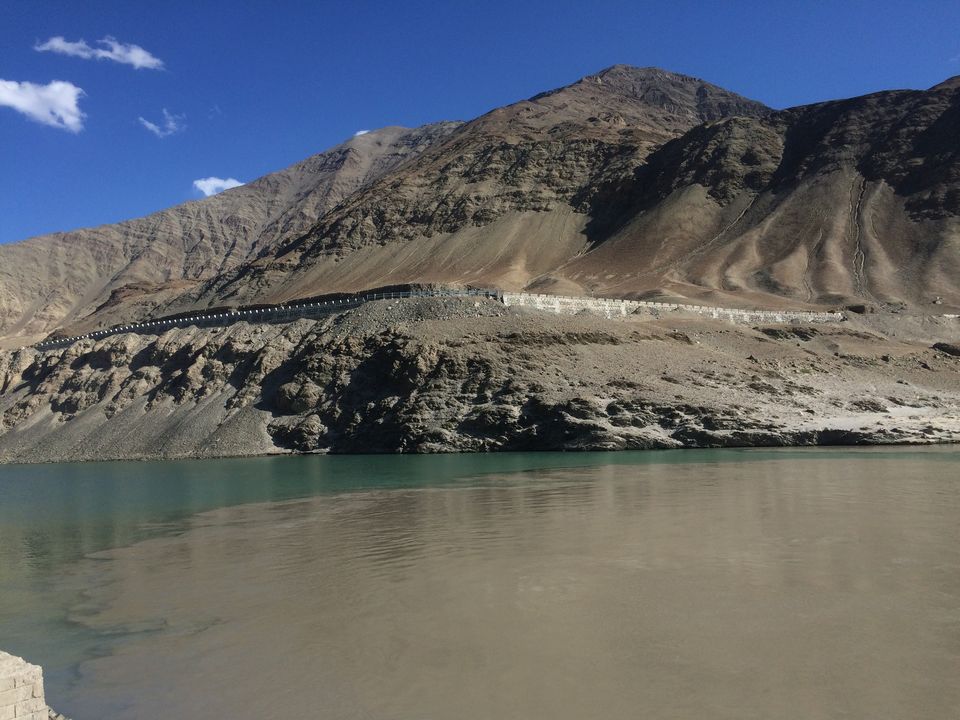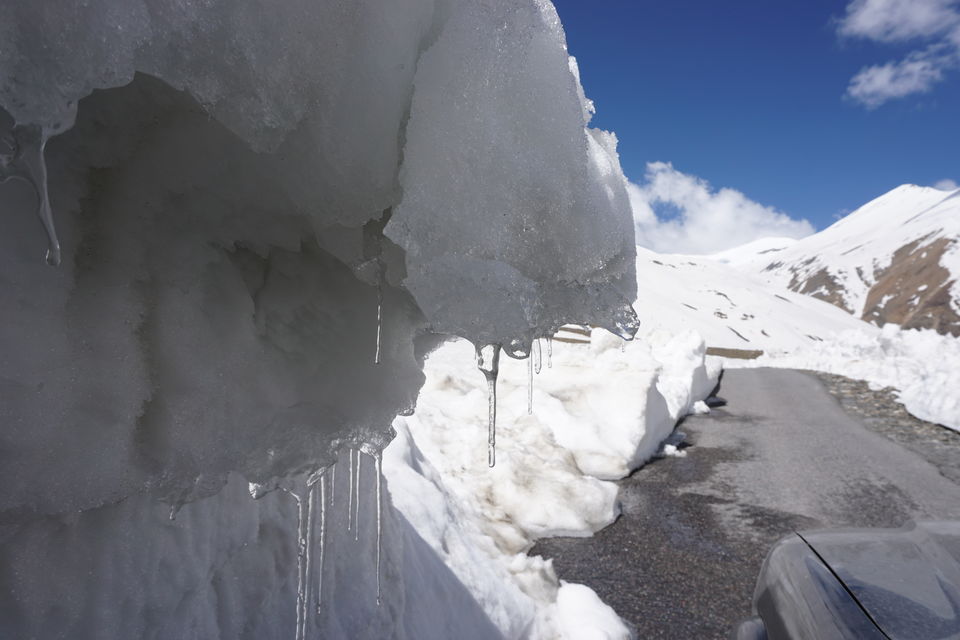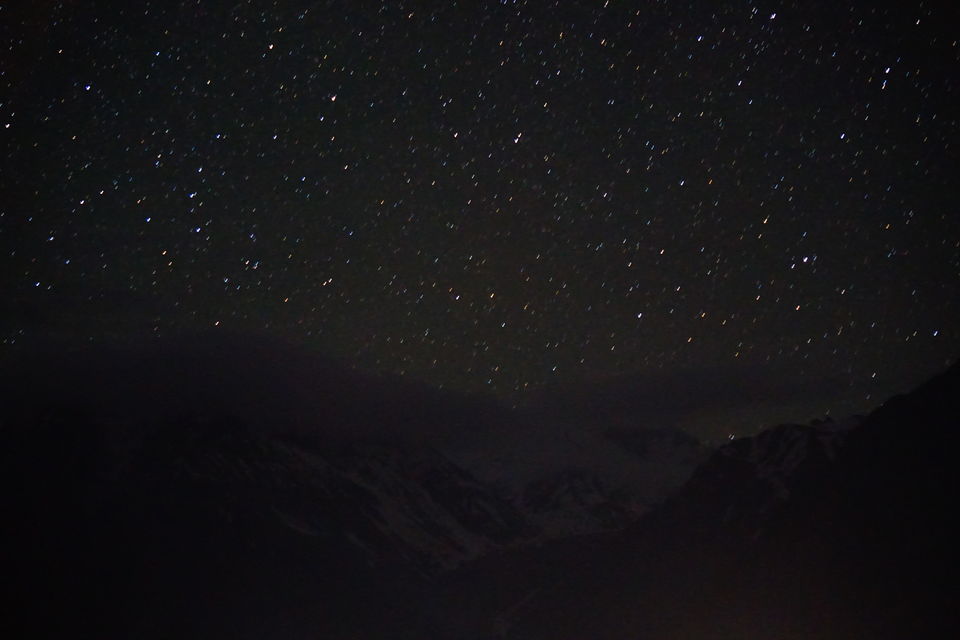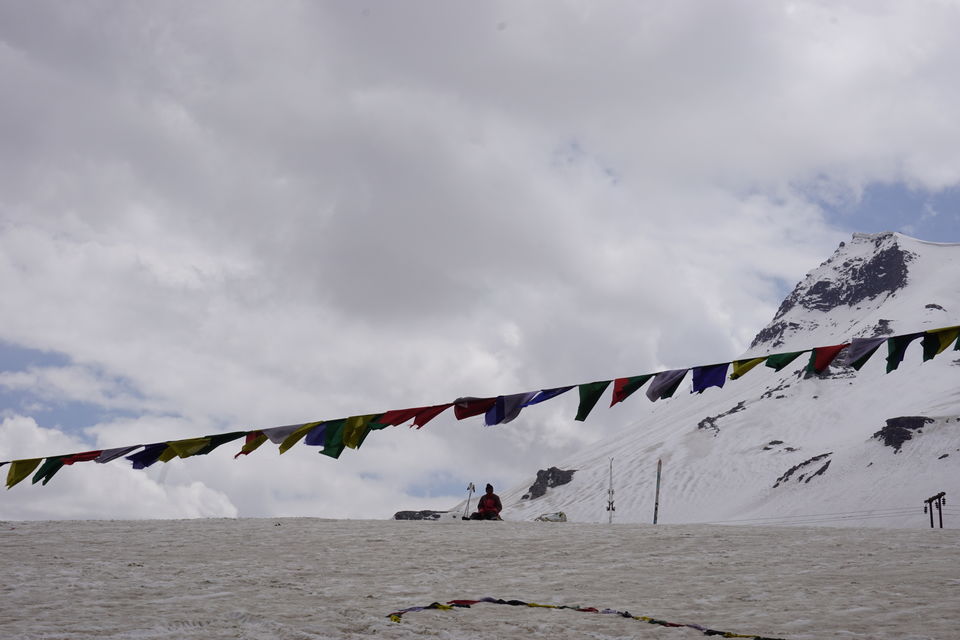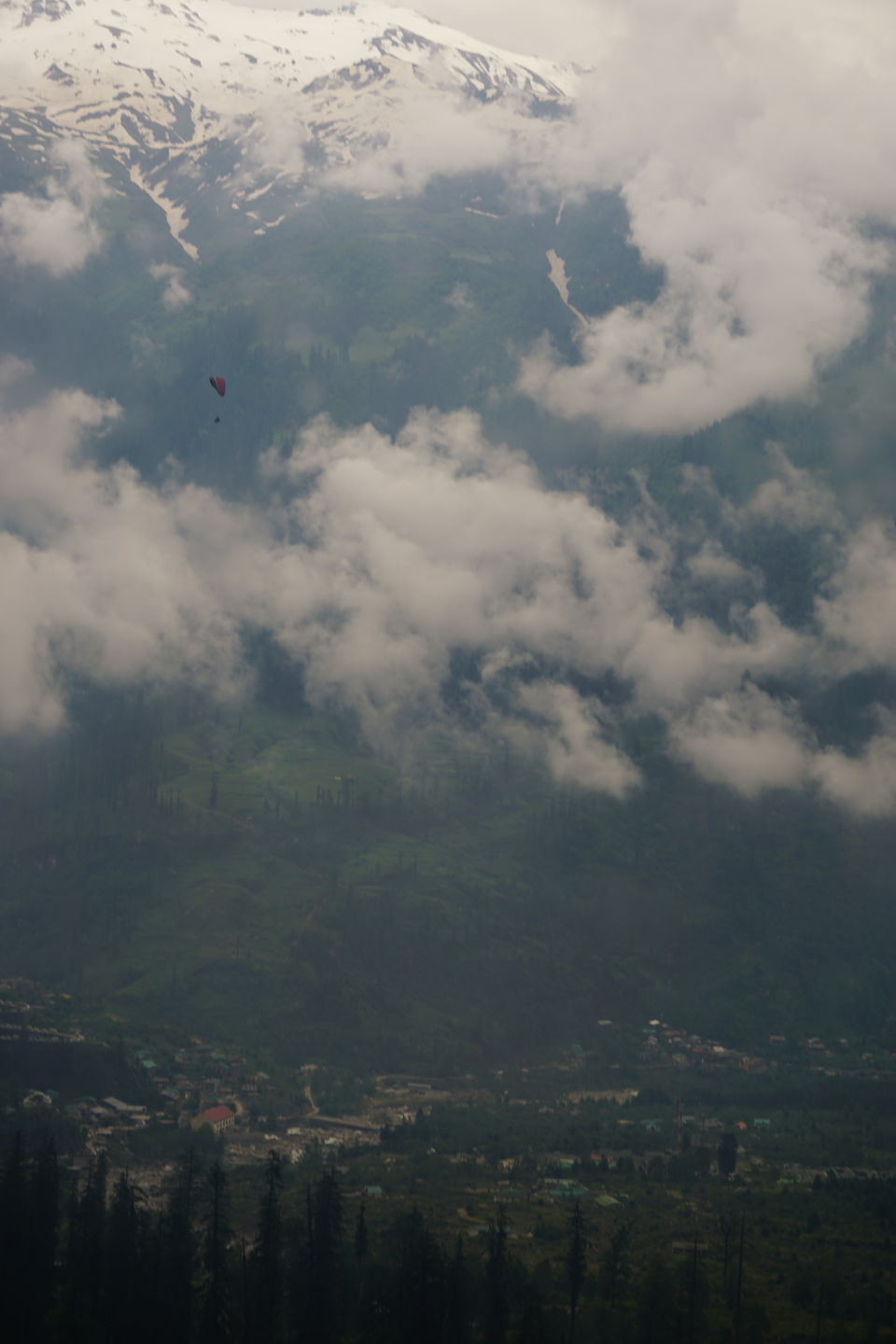 Ladakh, the word means Land of high passes in Ladakhi and appropriately so. A lot many people think even though they have read in History and Geography, that being a mountainous area it's just an extension of Himachal Pradesh, and not a part of Jammu and Kashmir state. Infact barring Jammu, both Kashmir and Ladakh have been the reason for dispute with our respective neighbours since the last 68 years of independence. But then that is a lesson for different audience, here we are more interested in getting there and enjoying what it has to offer, rather than a history lesson.
And what does Ladakh has to offer? It depends of what you went there looking for. The landscape is barren, very barren. Almost like a desert in fact a lot like a desert, just that there is little sand but lots of mountains and rocks. It also has rivers and green valleys, which seem like an unusual contrast when viewed from the high peaks or any of the famous passes.
This natural scene does not appeal equally to all who go there. For some it's just the empty noise of wind in their ears, while riding over the distinctive thump thump of their enfield engines, or the spirituality in the air, heavy with its unpolluted presence for over 2000 years now. And spiritual you are bound to become, once you reach this place. It reminds you of how utterly insignificant you are in the long run, or how so ever important or successful you are, these mountains and valleys have seen many more such people than you, they came they conquered but its this place that has seen it all and yet is unchanged for the past so many millennials.
There is a lot to see and learn from, for the initiated, for the naive there are all the attractions of a hill station slowly destroying the calm culture, prompted by the heavy tourist inflow and lack of the other economic opportunities save the tourism industry. Though humans have the tendency of reducing the best of places to mere photogenic memories, it is a long time before all of Ladakh would be just another destination to show off on your social media timeline.
Best months to visit -
By Road :
Via Manali - May to September. The road opens normally by mid of May, Rohtang pass opens a couple of weeks earlier.
Via Srinagar - May to September. This is the longer route, though it lets you see all of Jammu and Kashmir, if you choose to return Via Manali. More on the choice of roads to come later.
By Flight : All year. Flights are available all year round, depending on weather in Leh. There are atleast 4 direct flights between Delhi and Leh.
What did I do?
This was my second trip to the fabled land. And having seen both the routes the first time, i had the liberty to choose my path. The Srinagar - Kargil - Leh route been open since May would have been the ideal choice but a time crunch made me decide to head to Manali and try my luck from this side.
Delhi to Manali
It takes a day or rather 12 hours of drive to reach Manali, from Delhi. No matter at what time you start your journey, it is going to be of the same duration. Delhi to Manali is an easy drive, the hill routes are not tough. The road and traffic both get a lot better post Barmana, where the ACC Cement Factory is located. Till there, there is a lot of movement of heavy traffic which makes overtaking and driving at decent speeds impossible.
Kullu to Manali
Kullu and Manali have since long been connected with the new bypass road so now we don't need to cross the city to head to the other side. There is still a lot of jam in peak season to cross the bridge towards the bypass at post Bhunter. The bridge over a tributary of Beas river is quite narrow, hence results in a lot of bottlenecks. Once crossed Manali is hardly an hours drive away.
Manali to Leh
This is the tricky part and also the best part of the journey, at least for me. To drive on this route is the ultimate test and experience of ones driving skills. The route from Manali to Leh is peppered with 5 passes, each getting higher than the previous as we proceed towards Leh. That is why it is mostly advisable to return through this route and head to Leh from srinagar side, but when were we to follow the right way?
RohtangLa
The first of the passes, translated to "Pass of Corpses", literally is the worst to cross. Not because of the bad roads or difficult terrain but for the influx of tourists on this spot. It is said that even after stringent restrictions on arrivals here, atleast 1500 vehicles make a round trip to this pass daily and thats just the average number. One of the busiest tourist attractions, this pass is snow covered all around the year. Although a tunnel is being constructed from the solang valley side so that traffic to Leh can be opened all round the year but there are other bottlenecks on this route as well.
Once you cross RohtangLa, the roads become even more treacherous and muddy going down on the other side. A lot of careful and attentive driving is required on this stretch. Although the terrain provides ample opportunities to try off roading as well, at some places, but be advised, its a do it at your own risk activity.
Next destination is a small halt, Gramphu. This is the place where on the right, the road heads to wards the ever magnificent Spiti Valley, and left head towards Sissu, the next stop on the Manali Leh highway. Off late some camps and staying options have come up here as well, so people heading to Leh can have a stop at this place too, otherwise there is always camps at Jispa. Jispa is around 140 kms from Manali, and some 23 odd kms from Keylong. It is a small valley with Bhag river flowing at its right edge. It makes for a very scenic stop especially at night under clear skies. On way to Jispa is Tandi, a small village and the last petrol station before Leh on this route. It is advisable to have the tank filled up completely here, and also carry some extra fuel in a jerry can, you never now what detour or bad road may halt your progress ahead. The next filling station, as a board proudly boasts is about 364kms away at Upshi.
A night stay at Jispa later, you are acclimatised and rested to tackle the roads better. A word of advise, if you leave at around 6 from Manali, you may reach Rohtang by 9. Spending an hour or two here will be a good idea, then head to Jispa by 12. You will reach there by 4, very comfortably.
BaralachaLa
The second pass on this route, and also maybe the worst to cross. For reasons like its location, and geography, the weather on BaralachaLa is always unpredictable. There can be rain, snow or bright sunshine within a matter of minutes. Whereas sunshine is good only when you leave early and cross the pass before the snow and ice starts melting, because then, the naalas starts  flooding which may cause traffic to stop for 3-4 hours at a stretch. On the scenic front this pass scores more heavily than any of the other passes on the route. Just below the pass is a lake, Suraj Tal, which remains frozen till end of June only thawing by Mid July, by then there are small camps setup there, which make a good overnight staying option, if you can bear the chill that is.
Sarchu
On the other side of BaralachaLa is Bharatpur Tent Colony. Beautiful and Barren. The temperatures here reach to -10 degress and more often than not, the fuel lines are frozen for vehicles which stay overnight here. If this is what it does to non living things, think about yourself. The people manning these tents are very helpful and friendly. Another hour later you reach the Himachal Border, at Sarchu.
If you leave Jispa by 8 in the morning, you can cover the distance to Sarchu in three or four hours, with ample stoppage time in between for photoshoots, which can never be enough, because the barren beautiful landscapes beg to be clicked now and then. And no matter how many pictures you take, the next scene seems too good to pass without taking another shot.
Pang
Post Sarchu, the next big stop is Pang, which takes another couple of hours. In between lies Gata Loops, a set of hairpin bends which take you from around 14000 ft to 16000 ft at the NakeeLa. This is the third pass on this route. The ascent is very comfortable save for the bad condition of the road on the loops and of course, an occasional landslide could set up back by an hour or so on the time. Barring that, it is one of the easiest passes on this route. Once you cross NakeeLa, the next valley has a crossing named, BiskyNala, or WhiskyNala. One of the two famous nalas in this region, the other too, a one before is named after another spirit, for that you can do some research on your own too. It would be fun.
Crossing Whiskynala, another 8 kms later is LachulungLa. This is one of the easiest passes even though being on such a great height. From here Pang is another half an hours drive. Why is Pang important? Well for one, from there starts the More plains. This is a plain stretch at about 13000 ft for 40-45 kms. The views to see here cannot be described in any words. You have to see the vast expanse to believe it. So much land, so much free space and exquisite sculptures cut by the movement of water on rocks for thousands of years. Each view more beautiful than the previous one.
TanglangLa
The fifth and the last pass on this route is TanglangLa. Claimed to be the second highest motor-able pass in this reqion, this is one of the best maintained sections of the whole highway. Post this pass the drive simply follows the Indus river to the Leh valley along cities like Hemis, Shey, Thiskey which are also centuries old monasteries, infact Shey was the captial city of Ladakh kingdom until very recently, the new palace too is located there.
If you leave Jispa by 8 am, then you can very comfortably reach Leh in 10 hours with ample stops along the way.
Leh is another 90 kms from here, and the road is well maintained, with the route all along the Indus river, from Upshi the first town you will encounter in past 24 hours. No doubt you would be a bit disappointed at seeing fellow human beings after two days of solitude, and the natural sceneries now start to get dotted with human intervention. Not that that does not have an intrinsic beauty of its own but the to each their own piece of heaven, that is what Ladakh has to offer.
Other important information:
Permit for Rohtang - When you are travelling to Leh, you don't need the local permit to travel to Rohtang, that is only applicable for vehicles returning the same day. For vehicles crossing Rohtang to Lahaul side, the shack at Gulaba or somewhere before on the route will issue a slip which needs to be safely carried along till Leh. There are BRO check points where you have to sign in with the local official on duty. It is mandatory.
Tips for Driving:
Make sure you are adequately rested. Never drive sleepy on mountains. Drink a lot of water or juices. Go light on aerated drinks as they can cause acidity on higher altitudes, which is not good for driving on such roads. Take regular stops but don't physically over exert yourself as you will tire out very easily at such heights. Fellow travellers since they are very less in number try and stick in close driving distance, driving in those areas is very different from what we are used to in plains, proper etiquettes need to be followed for ones own better experience and those of others too, whom we encounter on the road.