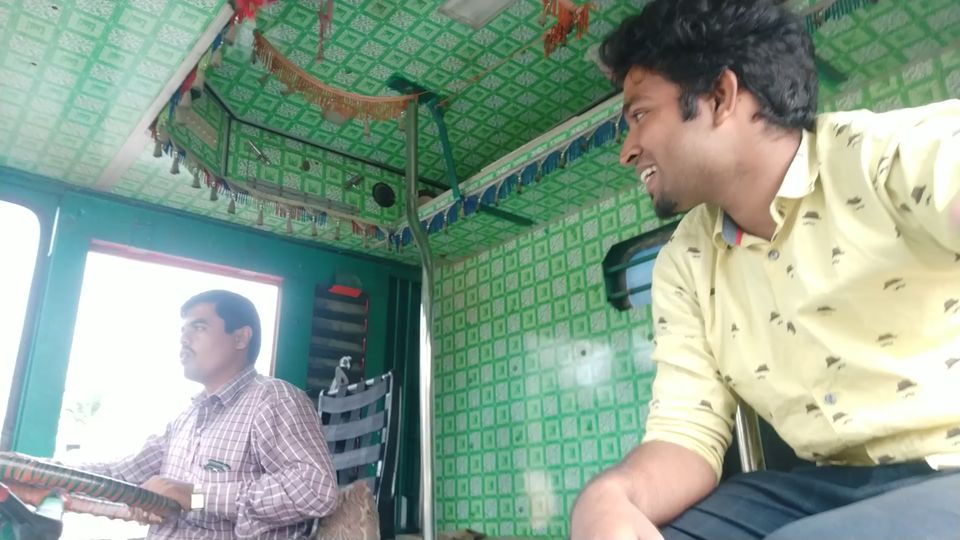 Hey peeps, I'm Sam and my love towards travel and my desire to find adventure has made me do this Bangalore to chennai 350kms hitchiking via 17 lifts,
i always wanted to do a solo hitchiking trip but i've never got the
right oppurtunity, so this was the correct time , so unexpectedly i decided to hit the
road and return back to Chennai by hitchhiking 350kms, this is my first time hitchhiking
but always i've heard people saying hitchhiking is not safe, what if people harm you?
what if something happens to you? What if you dont get a lift? so all these questions
were raised by people around me, since hitchhiking culture is not encouraged here and
we all have a negative notion about it, i wanted to hit the road and experience it by
myself once and know about it, so that's how it all started and its a pocket friendly
way to travel and ofcourse has less carbon footprint too :) So i was staying at my friends bro's place I went to an interview to bangalore and I got selected but I din want to work, coz I din find the work space intresting, I stayed at my friends brother's place in KR puram Bangalore, next day I planned to return to chennai.. So I planned to do something crazy.. I decided to hitch hike back , hitchiking was always in my bucket list, but I never got the right chance to do.. So this was the correct chance.. So I just wrote the list of main junctions for me to ask while travelling, the next day my frnd dropped me in the main road, at 6am and he left.. I crossed the road and put my hand with pride and a slight fear for my first lift.. No one ever stopped. For 20 Mins I was just at the same place. At one second I thought is this going to work? Should I go back? But then something kept saying. I can. Something good will happen.. One guy stopped and said in bangalore the guy sitting behind should also wear a helmet. I never knew this. That's y no one stopped.. Then one guy stopped.. My first lift in TVS champ.. Dropped me 100m .. Then I started getting lifts.. I changed my plan to go via streets to reach the highway.. Because main road people won't stop.. I somehow managed to get out of the city and finally I spoke with a lorry driver to drop me at attibele, he said he'll drop me at hosur, he asked me to get in.. It was my first experience to get in a lorry, it was mind blowing.. I just couldn't believe.. I got to know about him, his family and his routine.. He dropped me at hosur.. I entered tamil nadu.. I got down and had a plate of hot idly it was 9am by then.. Then I came and hit the road again.. It was a busy highway.. One bike guy stopped and I explained him about wat I'm doing.. He loved it and he said he'll drop me further near soolagiri , he dropped me there. Then my next lift was an old man who thought I was crazy and dropped me in a bus stop and asked me to take a bus and go home :D then in the hot sun my next lift was for 70Kms till Ambur, he dropped me near a toll gate. And then I took a sheet of paper and wrote VELLORE and stood at the highway.. Seeing that another lorry driver stopped and got me in.. He was sharing his experience from chennai to kashmir, the love for driving his truck.. He loved what he was doing and he just sleeps for 3 hours a day. Then I got down at vellore and then I got few two Wheeler lifts and finally got a lift in a small truck till kancheepuram.. That guys was too introvert.. He was starting at me.. He din know what I was doing.. Then I got another ride from kancheepuram to chennai central. Finally I got down at chennai central at 6pm.
the people i met during my journey were amazing, i had 17 lifts totally to reach Chennai, so
i met 17 different people with different age, character, that was an amazing experience.
The conversations i had with them during a short span of time are so memorable, people
encouraged me, some people came away from their route and dropped me ahead in a safe place .The experience was amazing, we dont know where are we going to get dropped, who is going to give us the next lift, which vechicle is waiting for us.
No one asked me for money, and i was safely dropped at chennai central at 6pm by a mini truck
who had his unloading at Central, so it took 12 hours for me to reach chennai from bangalore.
The trip will be one memorable journey, since the notion which i experienced was very different,
they are just people like us travelling in highway, not one harmed me, i was safe and i enjoyed
every second. Thanks for the people who gave me lifts, i will keep doing more adventurus in life,
what else life is meant for.