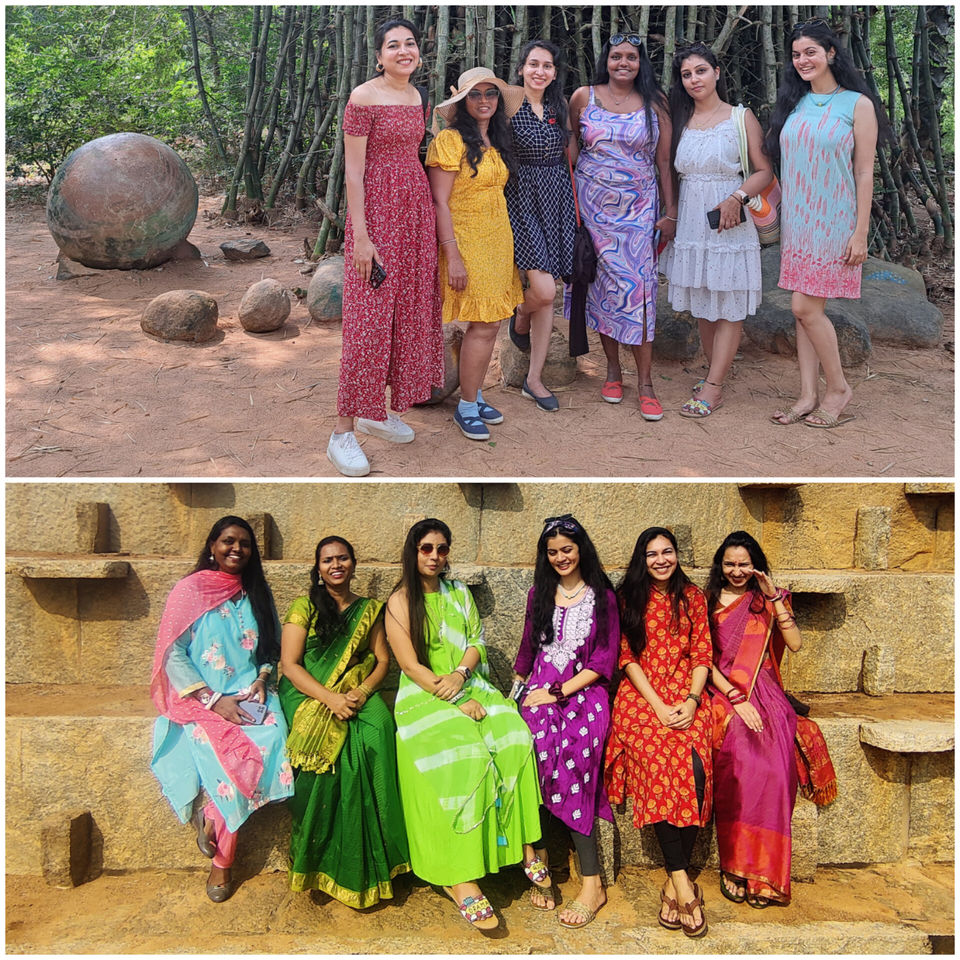 We left for Chennai Airport at 2 pm because of my travel anxiety and the flight was only at 5 pm. If you want to know how I cope with travel anxiety then read the blog post on my blog where I write exactly what I do to calm myself down.
After meeting all my friends at the airport we boarded the flight which left on time only to reach Chennai at 7 pm and we booked an XL Uber to take us to Mahabalipuram which is a small historic town on the Tamil Nadu Coast.
We reached the town by 9.30 pm and checked into Daphne Hotel and headed to Moon Rakers Restaurant to enjoy a delicious meal of fish and prawns and my favourite dish here was the squid bhaji.
We then retired for the night and decided to wake up early the next day to explore the beautiful Mahabalipuram.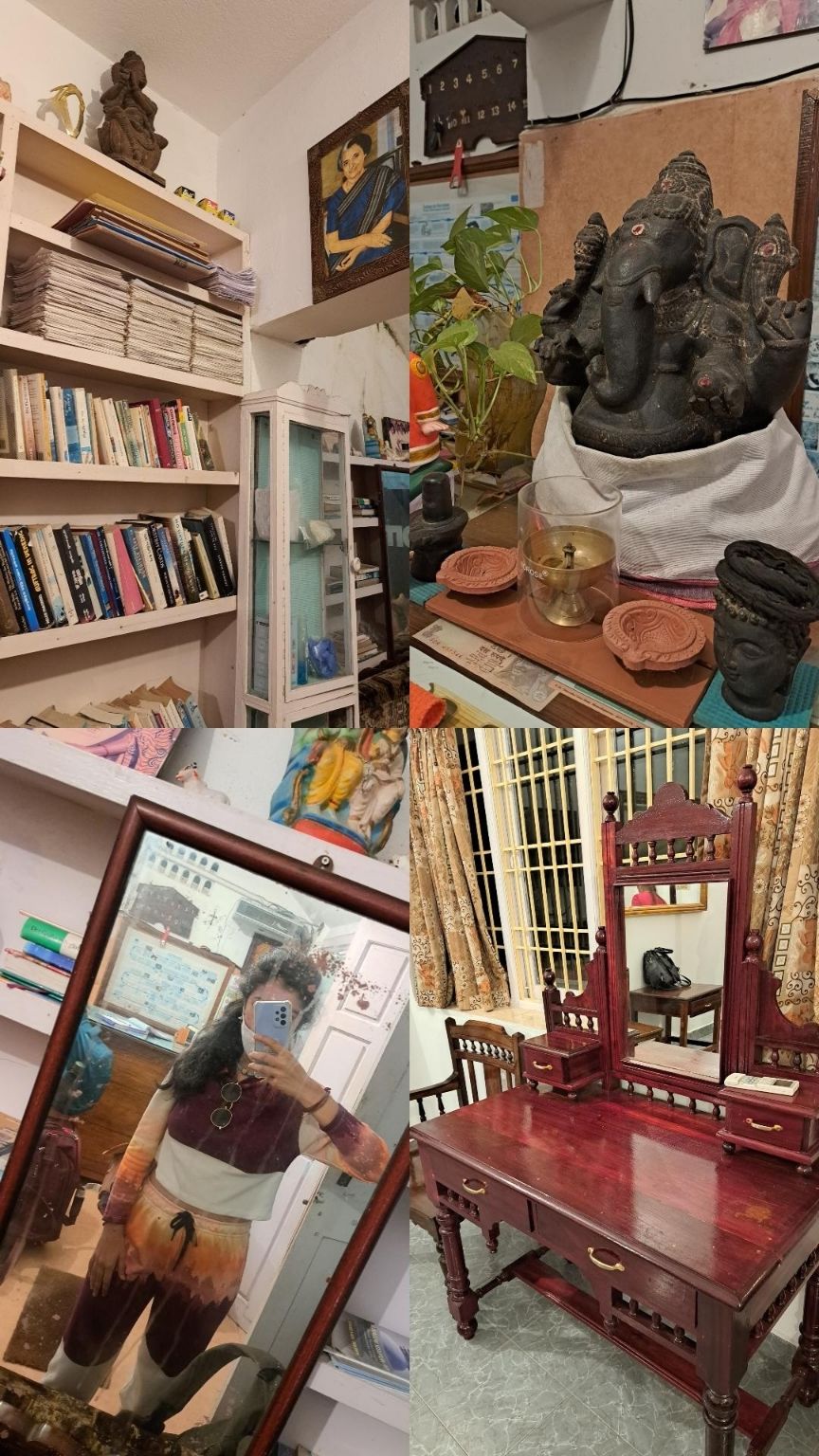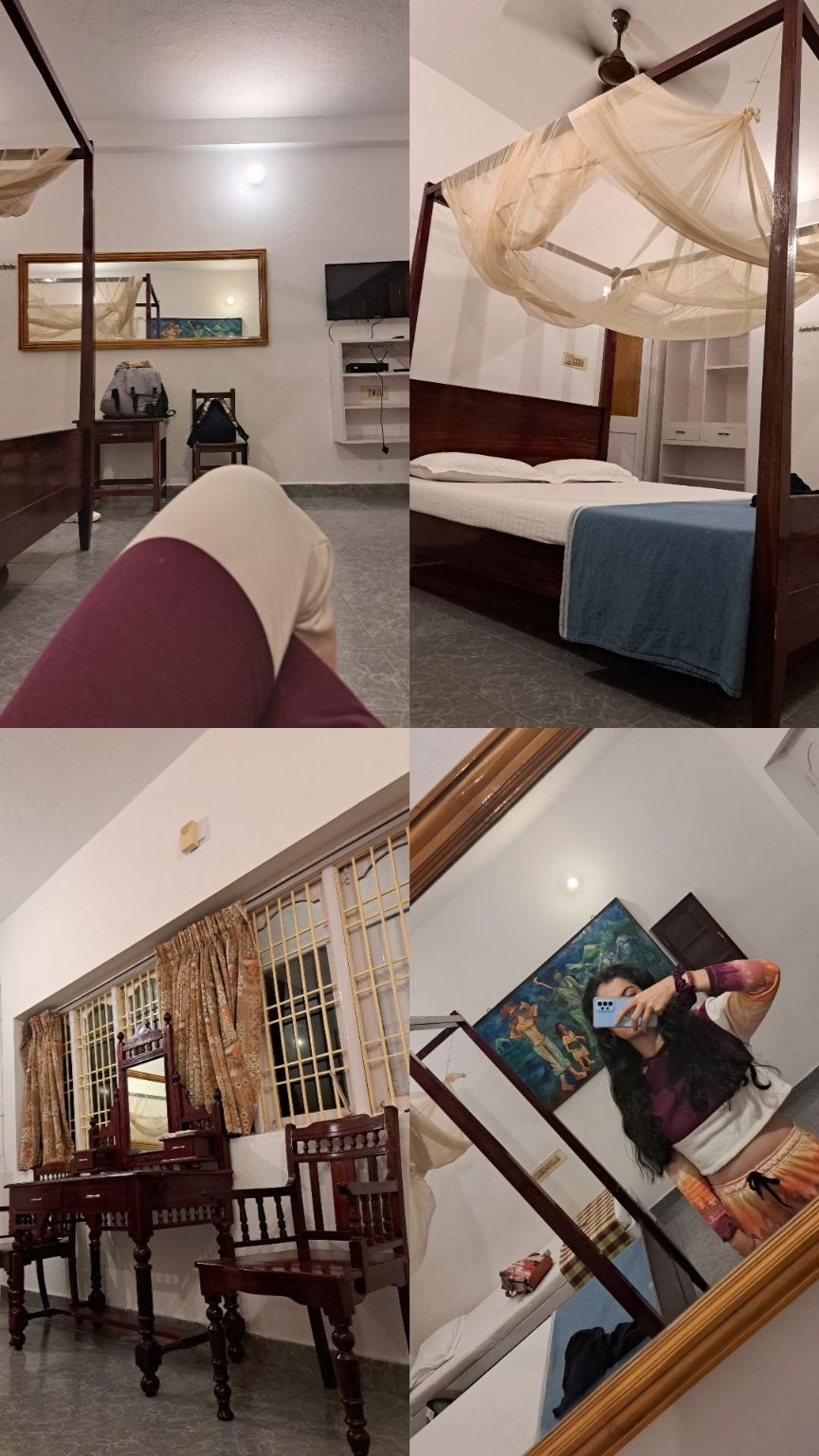 We woke up at 6 and decided to leave by 8.30 am to explore the tourist sites around the hotel starting with the Shore Temple. We hired a tour guide who told us about the history and then we had breakfast at a local food joint. The tour guide charged us INR 500 for the history of the place and then we hired an auto which took us around the other places such as the Five Rathas, the Sea She'll Museum, Krishna's Butterball, Arjuna's Penance, Mahabalipuram Lighthouse and Tri Murti Temple. Since the same ticket was to be used in all places it was cost efficient for us.
After exploring all the places we retired to our hotel and then went to the Buddha Café for our dinner. We had to rest early today as we had to leave early for Pondicherry the next day!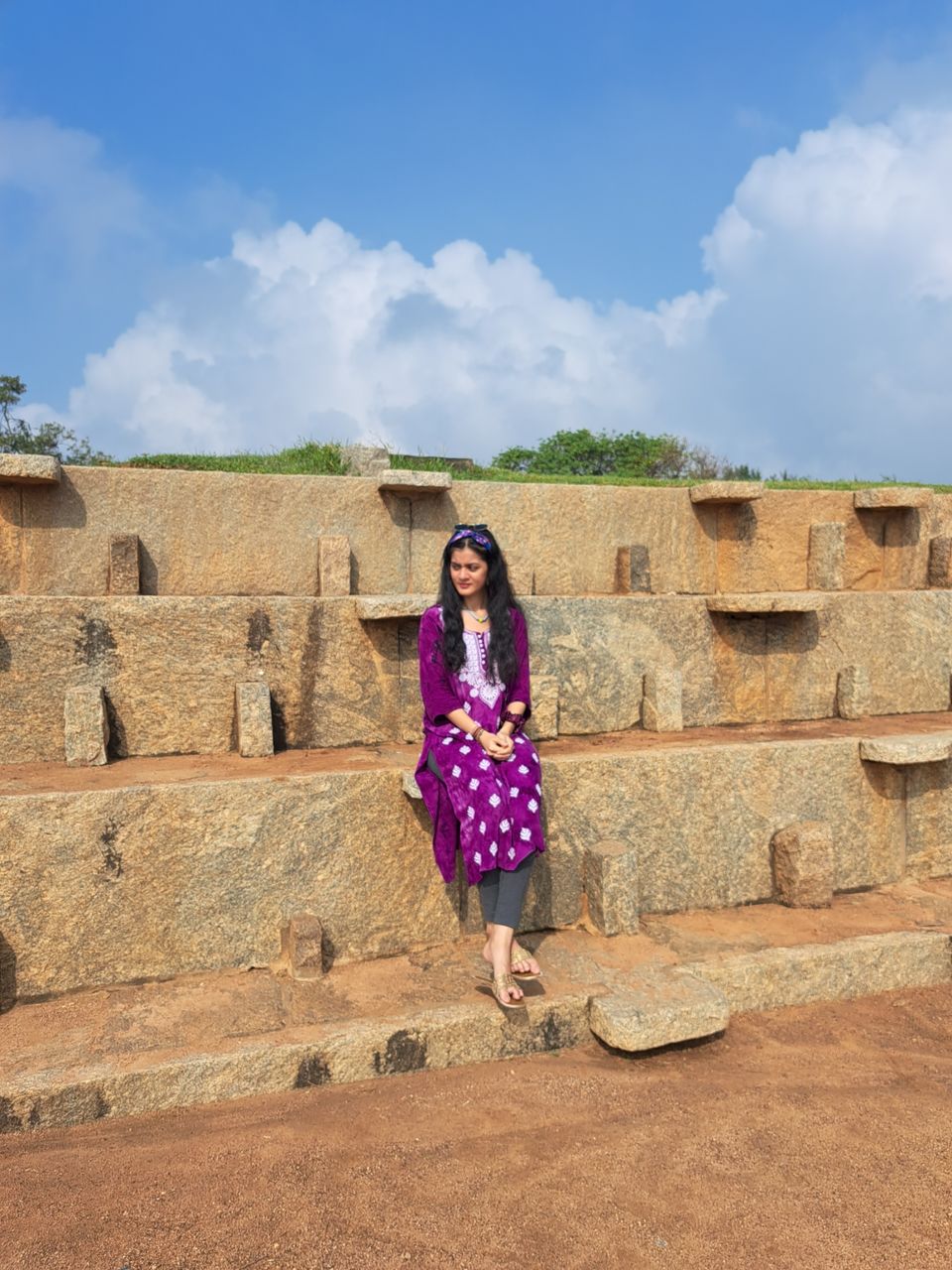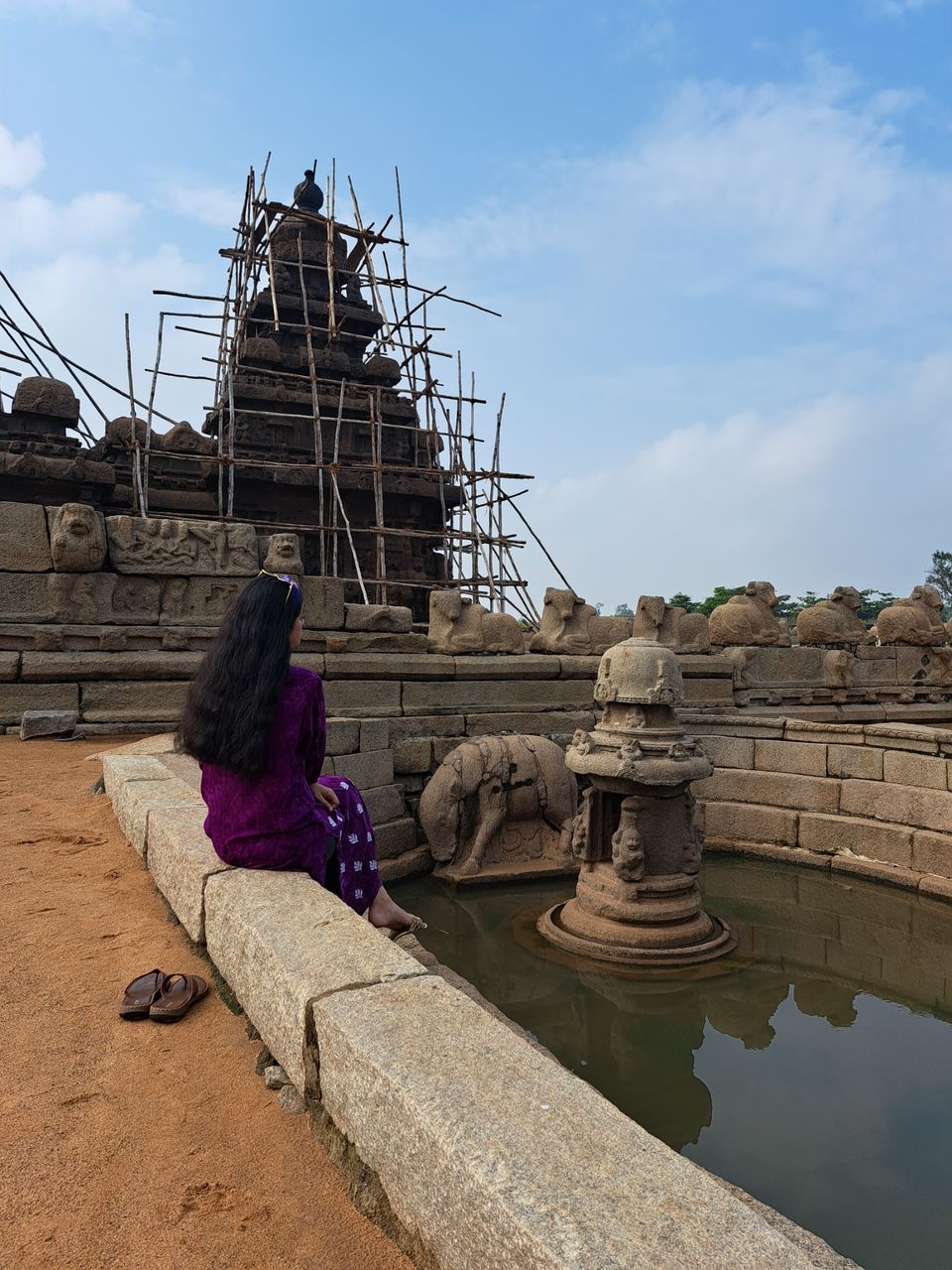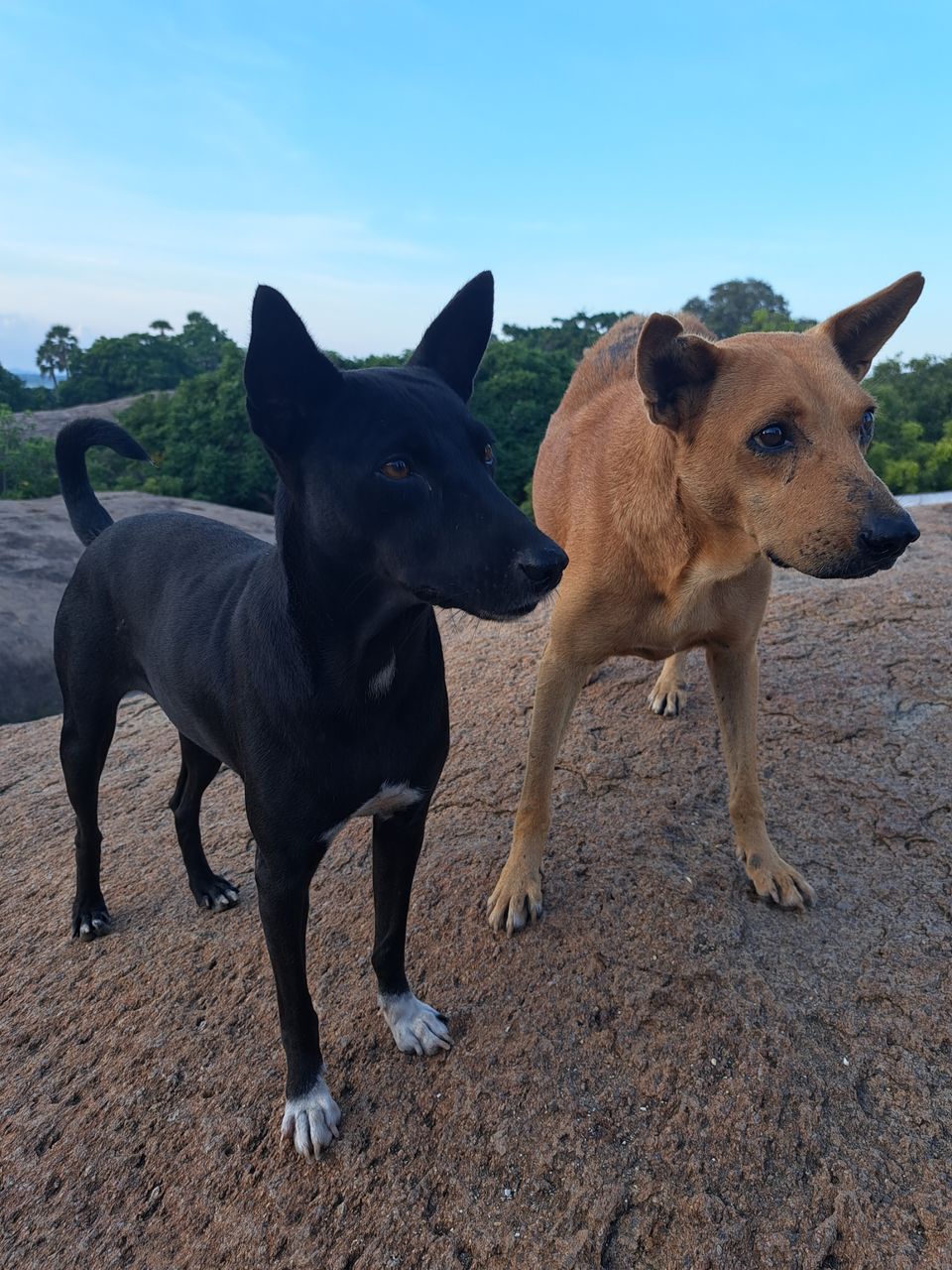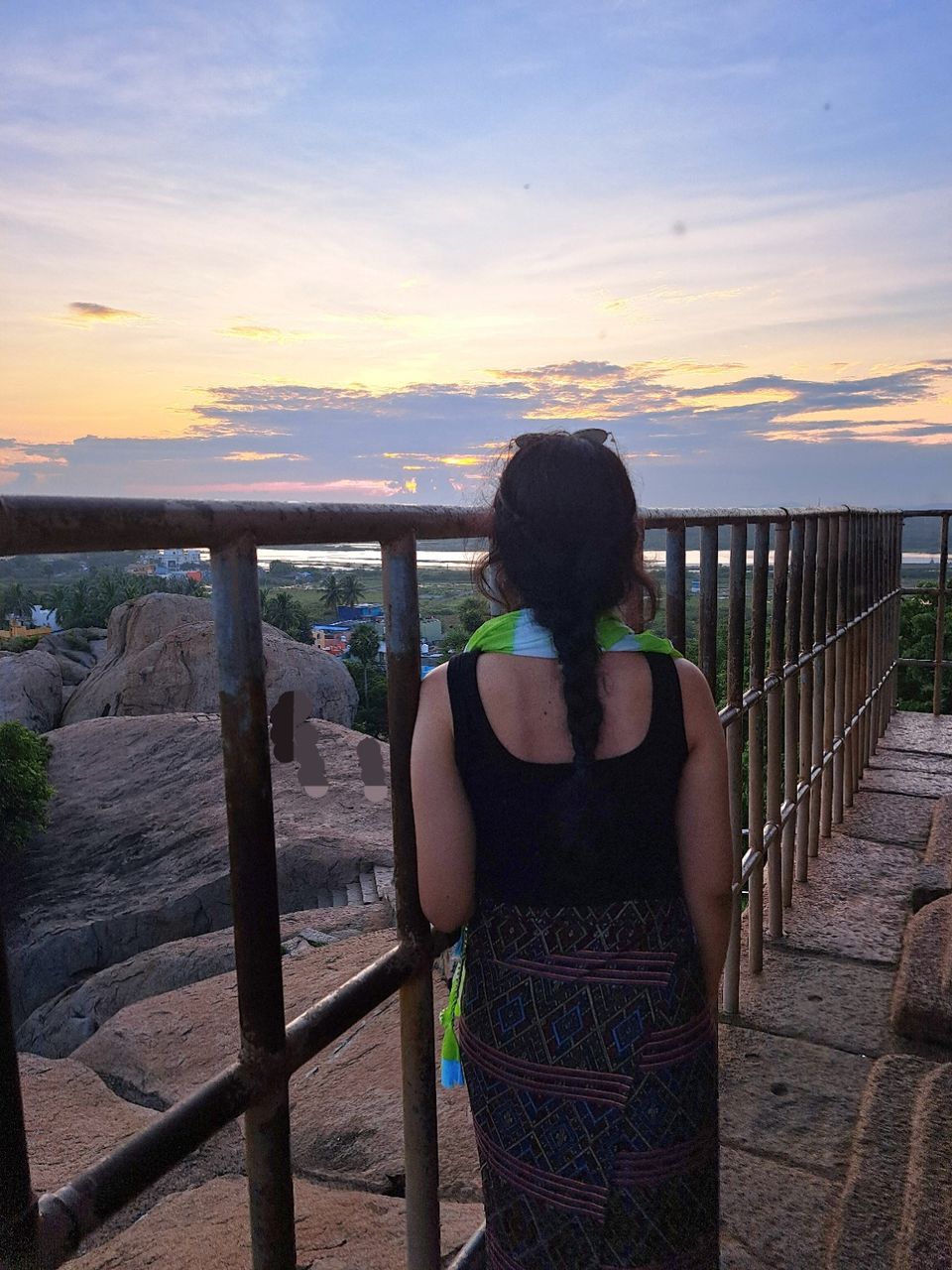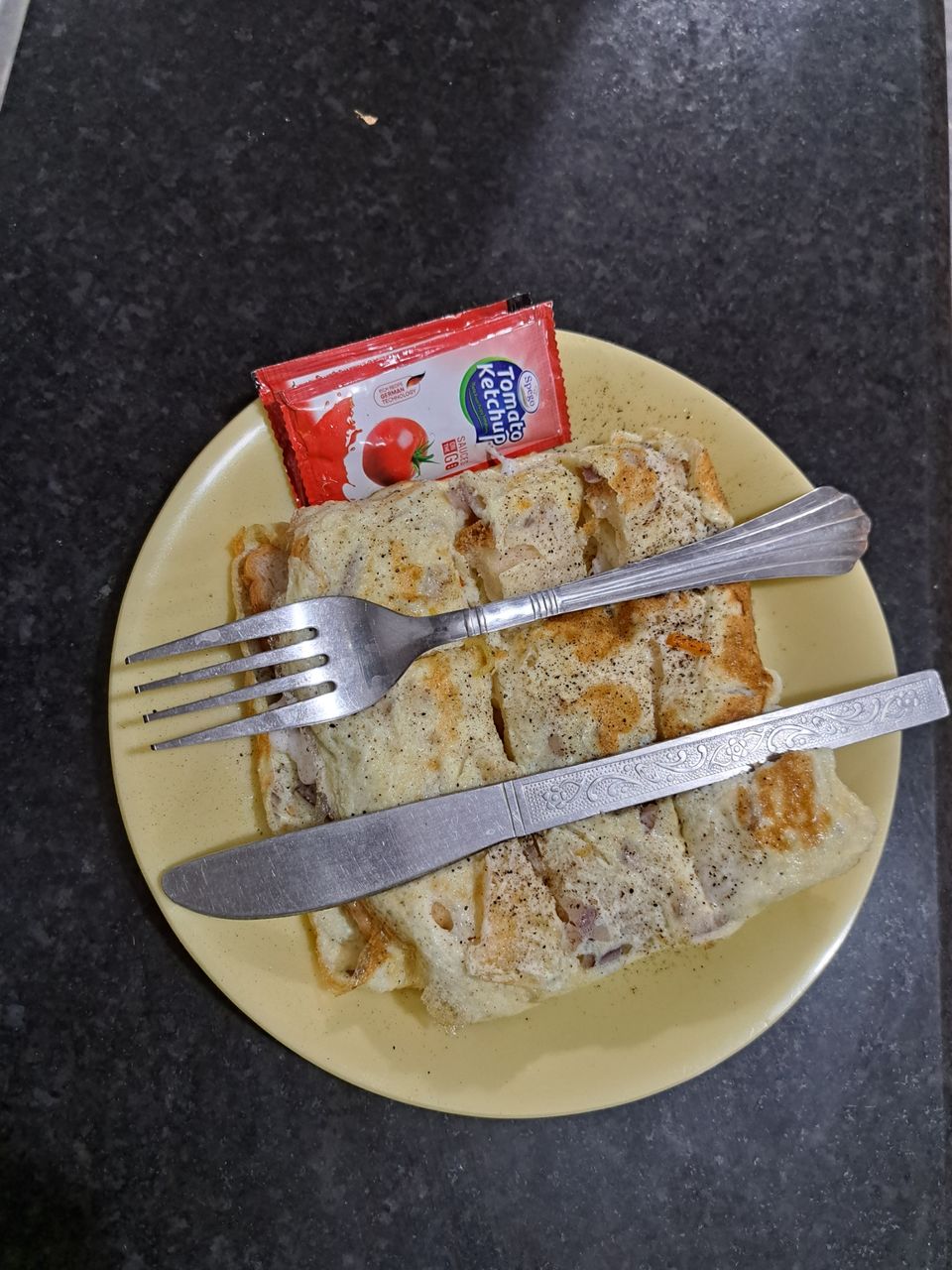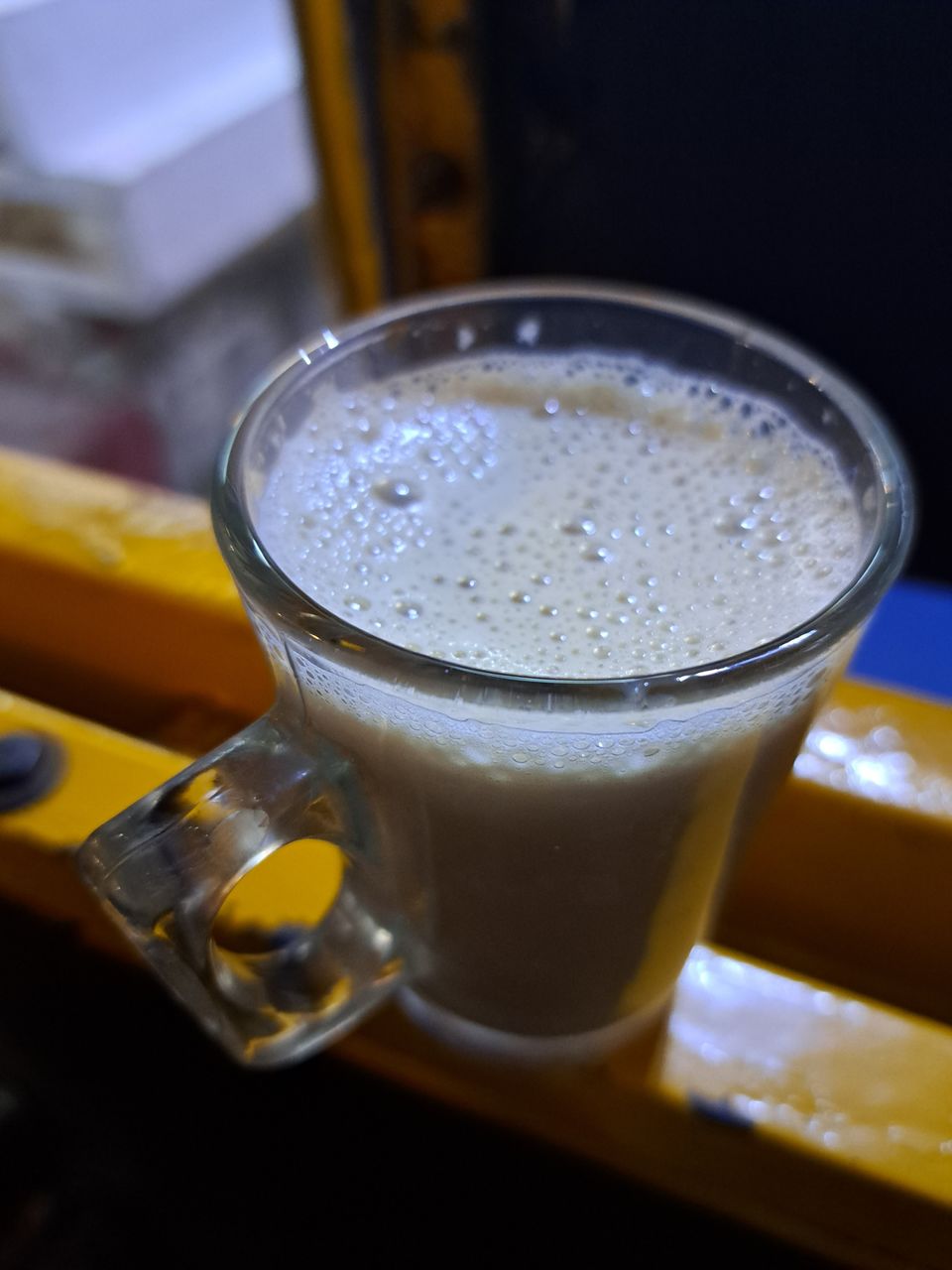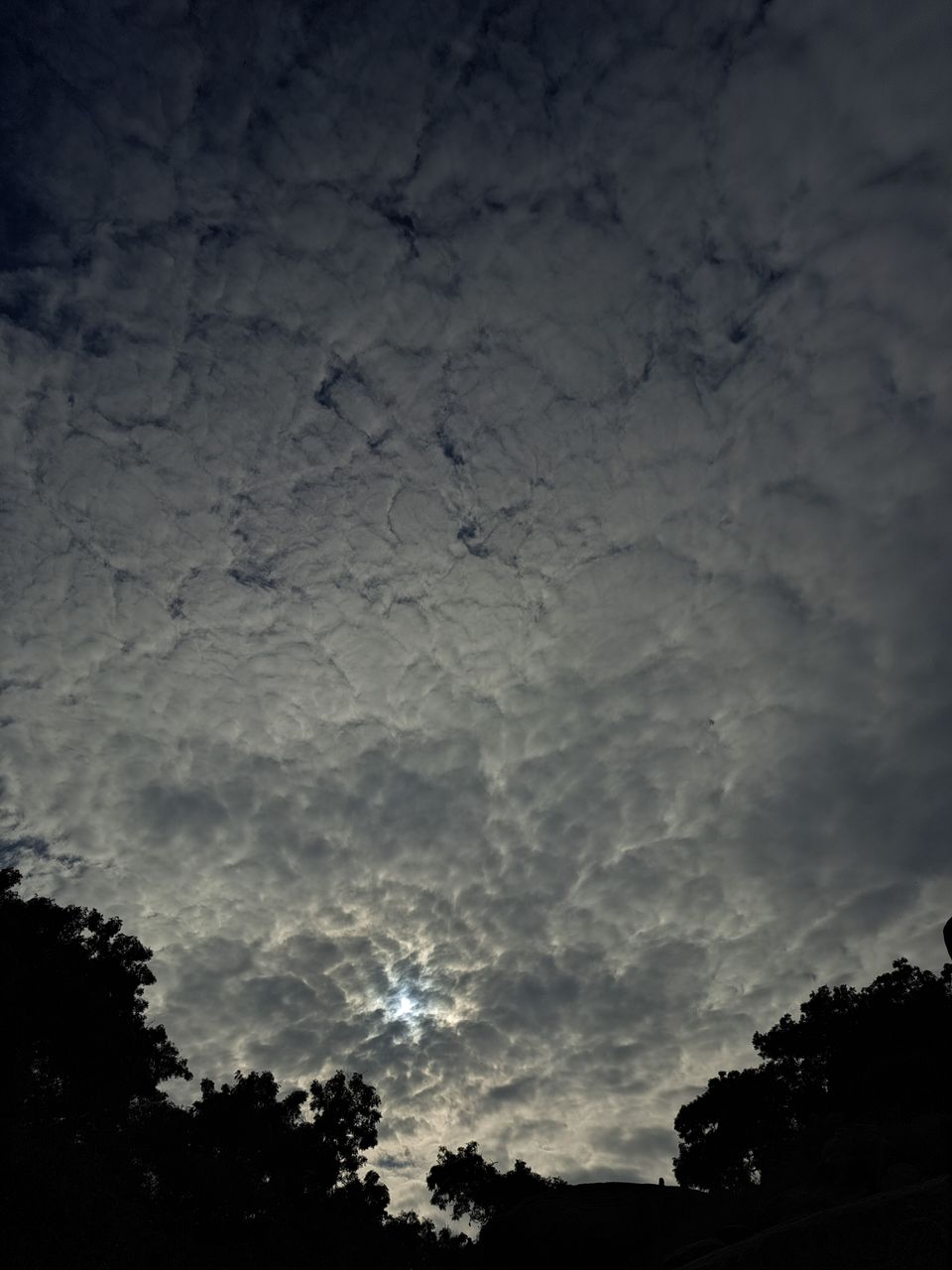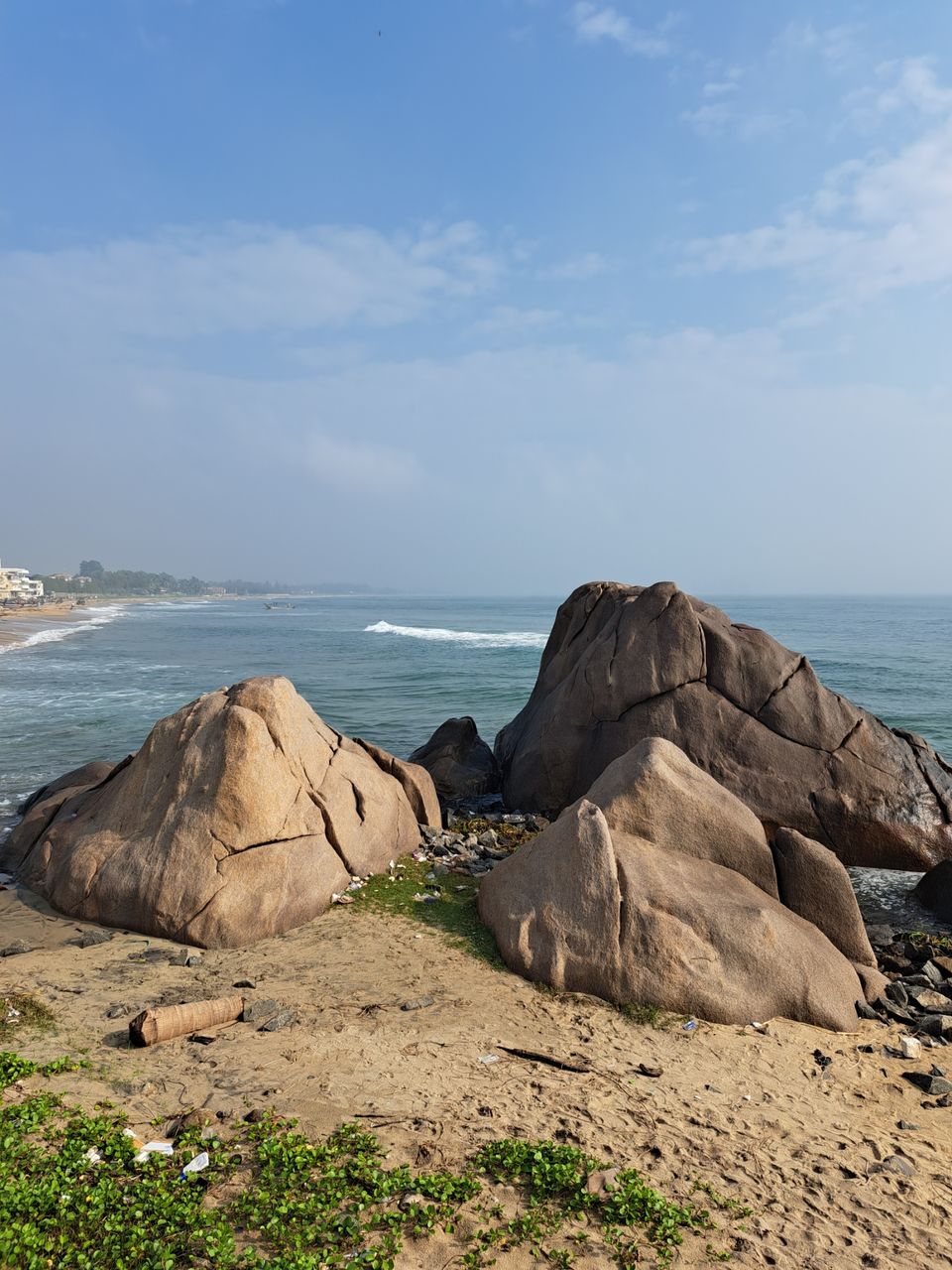 We woke up super early at 5 am and left for Pondicherry at 7 am and reached the French Town by 9 am! We checked into Eness Hostel and since our room was still occupied we went for a stroll to the French Town and ate at Café Hope and Café des Arts. Then we decided to visit the two Churches - Notre Dame des Anges and the Sacred Heart Basilica before heading back to our hostel and leaving for the Paradise Beach Boat House.
However because we got delayed we had to take a turn and head towards the Rock Beach which was equally memorable and had a lovely terrace dinner at Rendezvous a Restaurant in White Town.
We then went back to the hostel and decided to be up early the next day.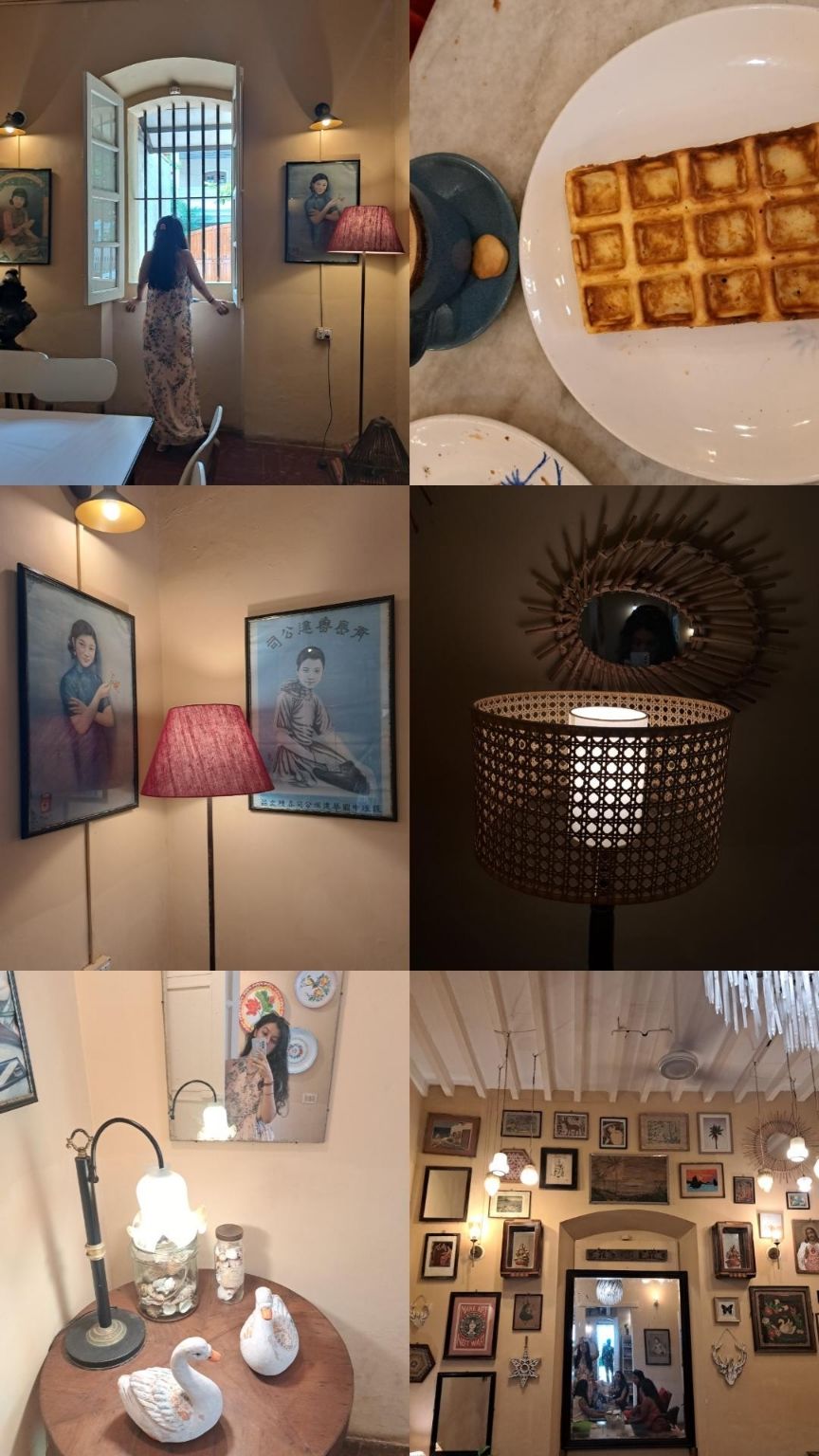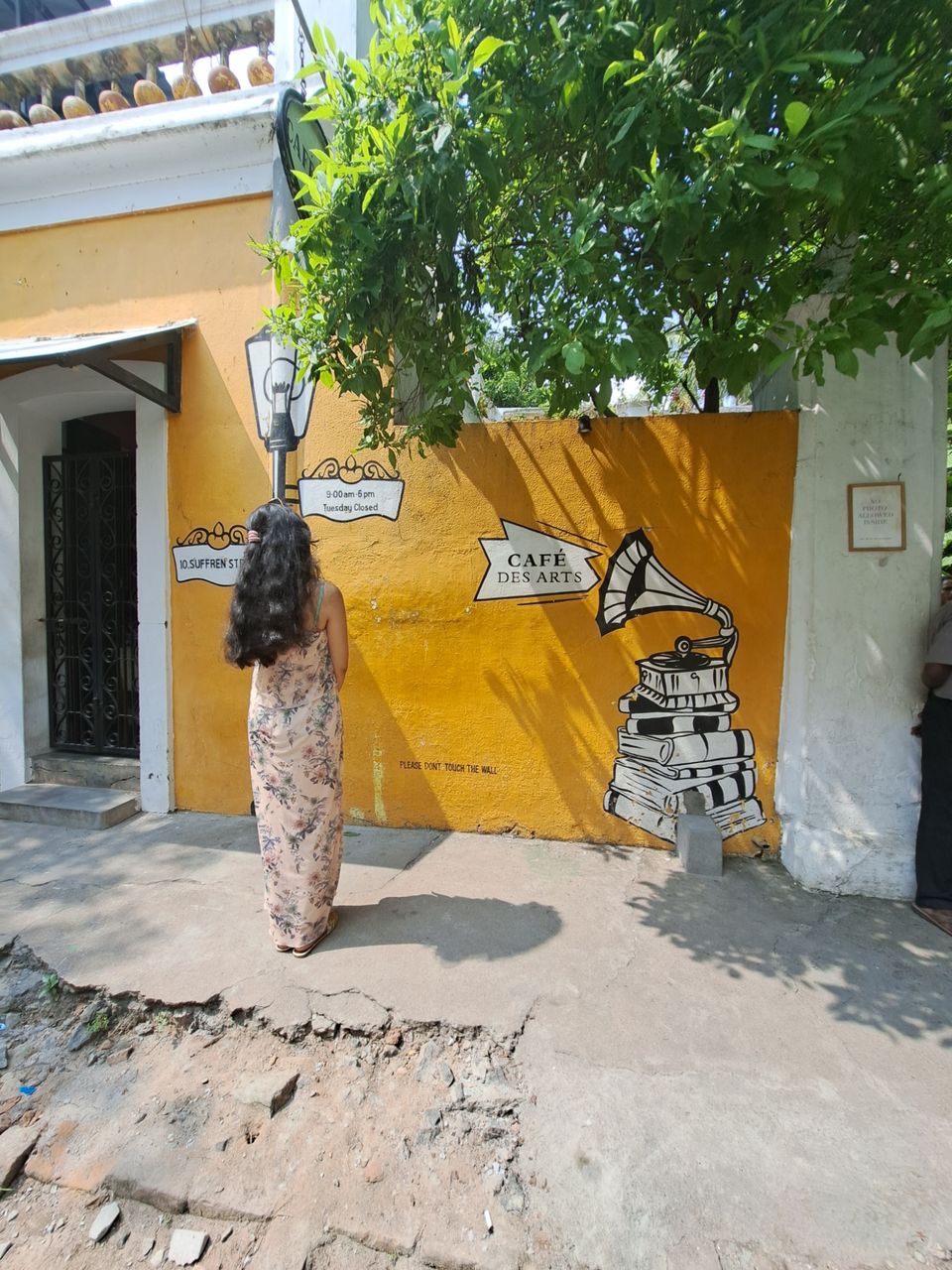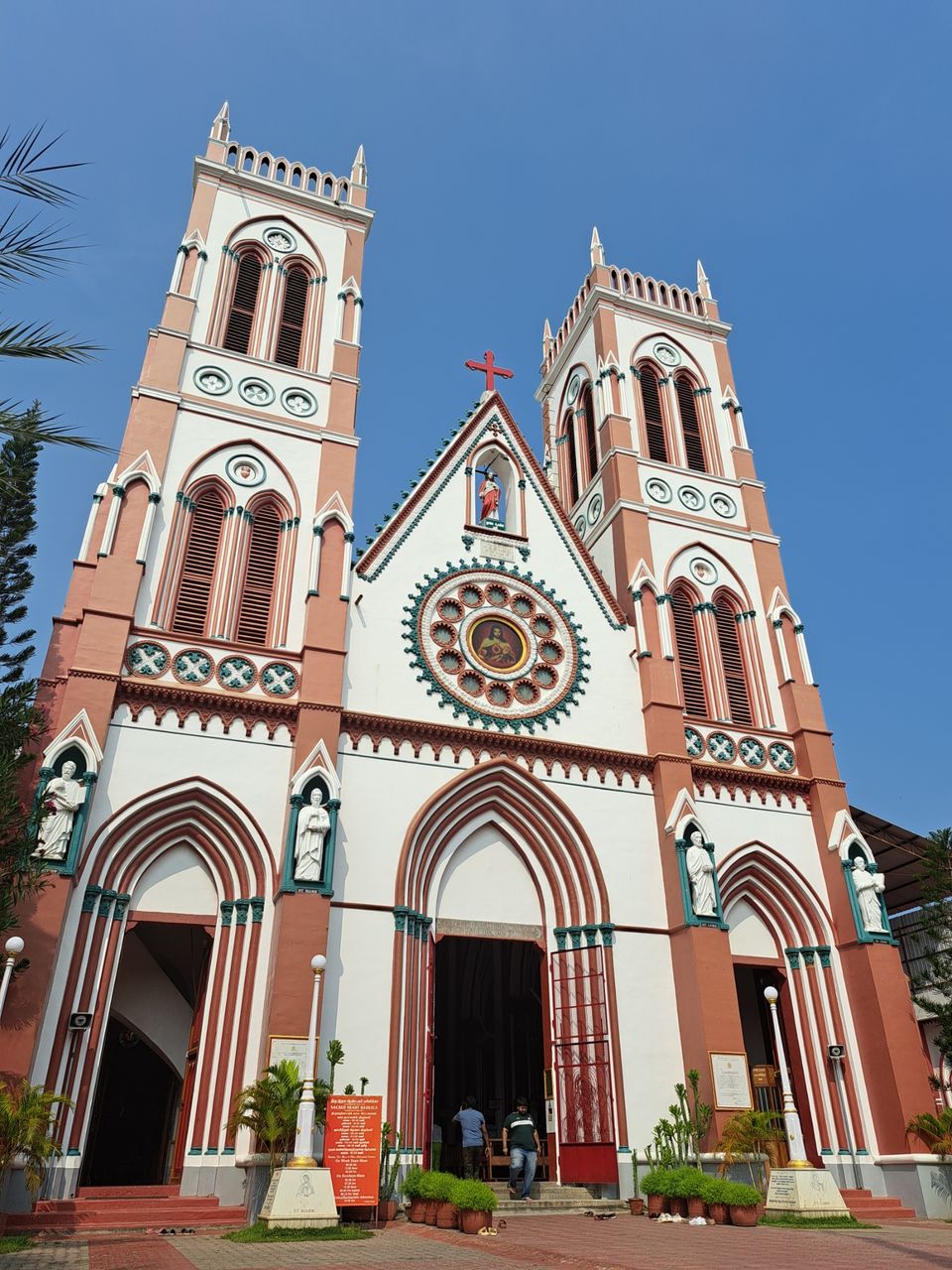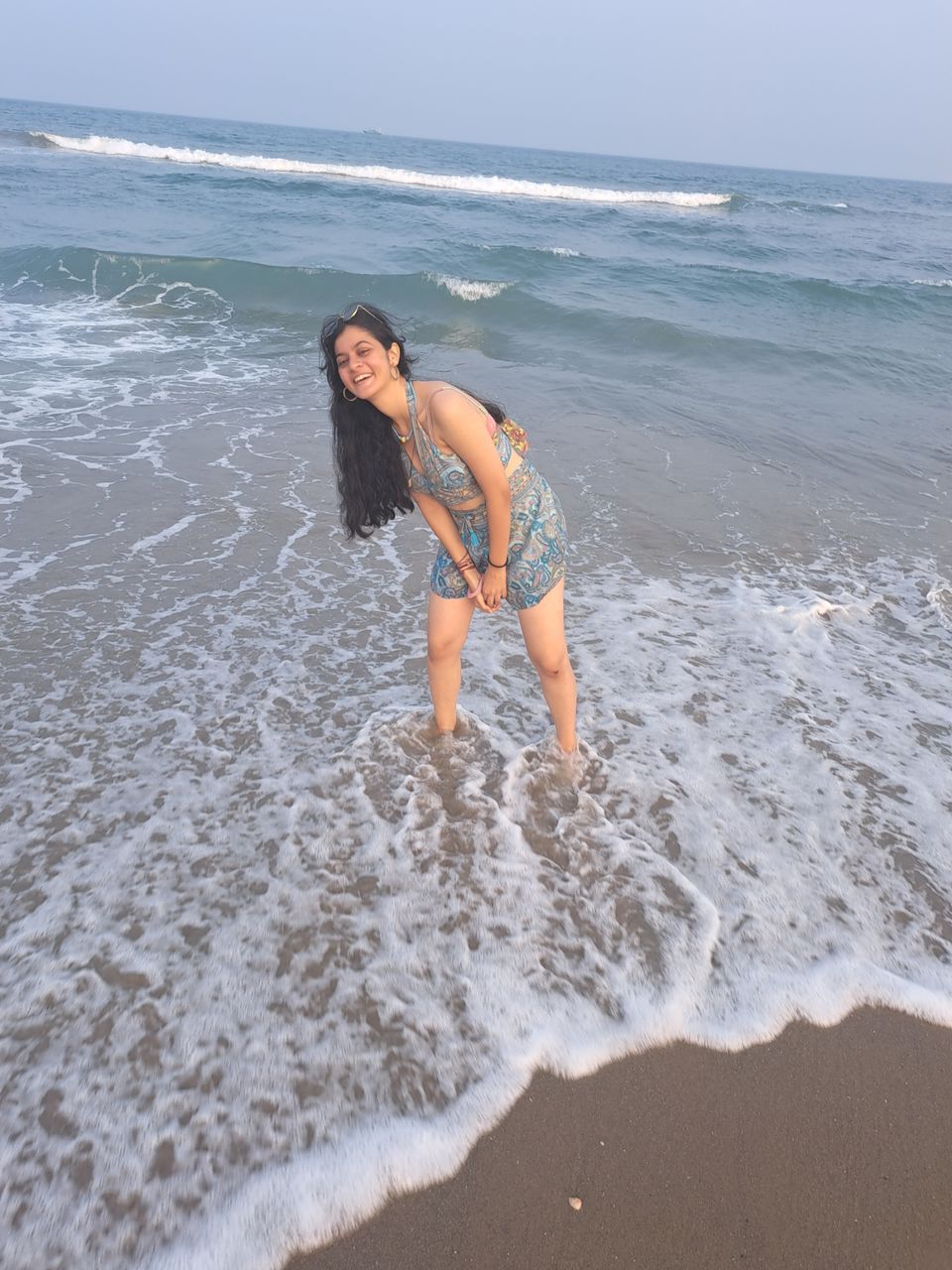 We were up early to head towards the French Town to get some lovely snaps and do breakfast at Coromandel Café which opened at 8.30 am. Since all these places were walking distance from our hostel we walked the patch and then headed to Auroville and saw the Matri Mandir and learnt about it's history.
We then headed for the boat house so that we could visit Paradise Beach and then enjoyed the sun down there before heading back and going to A2B for dinner. That's when I spotted the Indian Coffee House of Puducherry and got excited as it reminded me of the one in Jaipur and in Shimla!
We then strolled across the Promenade and went on to the Rock Beach and then back to the hostel. All this walking exhausted me and I went straight to bed.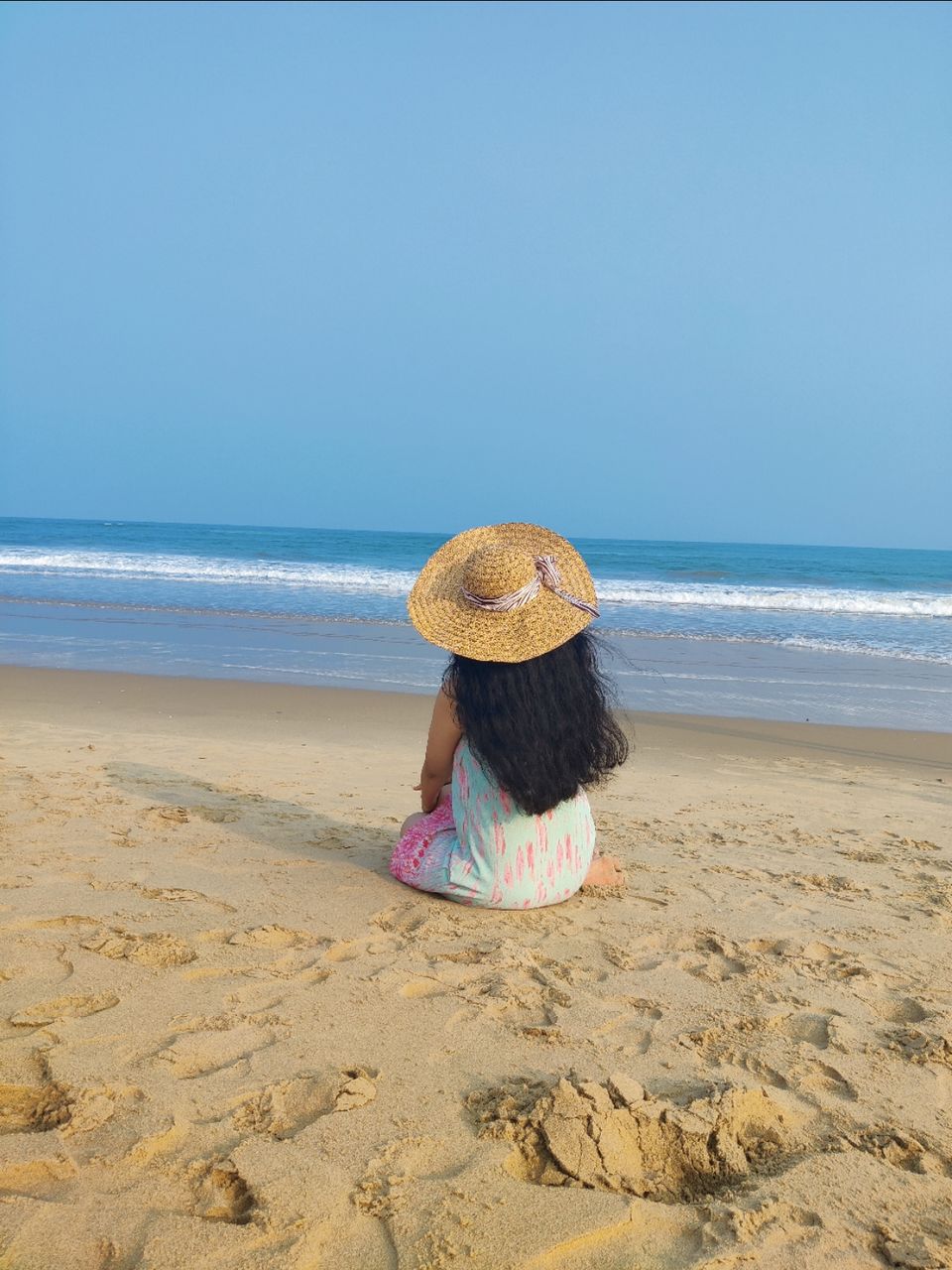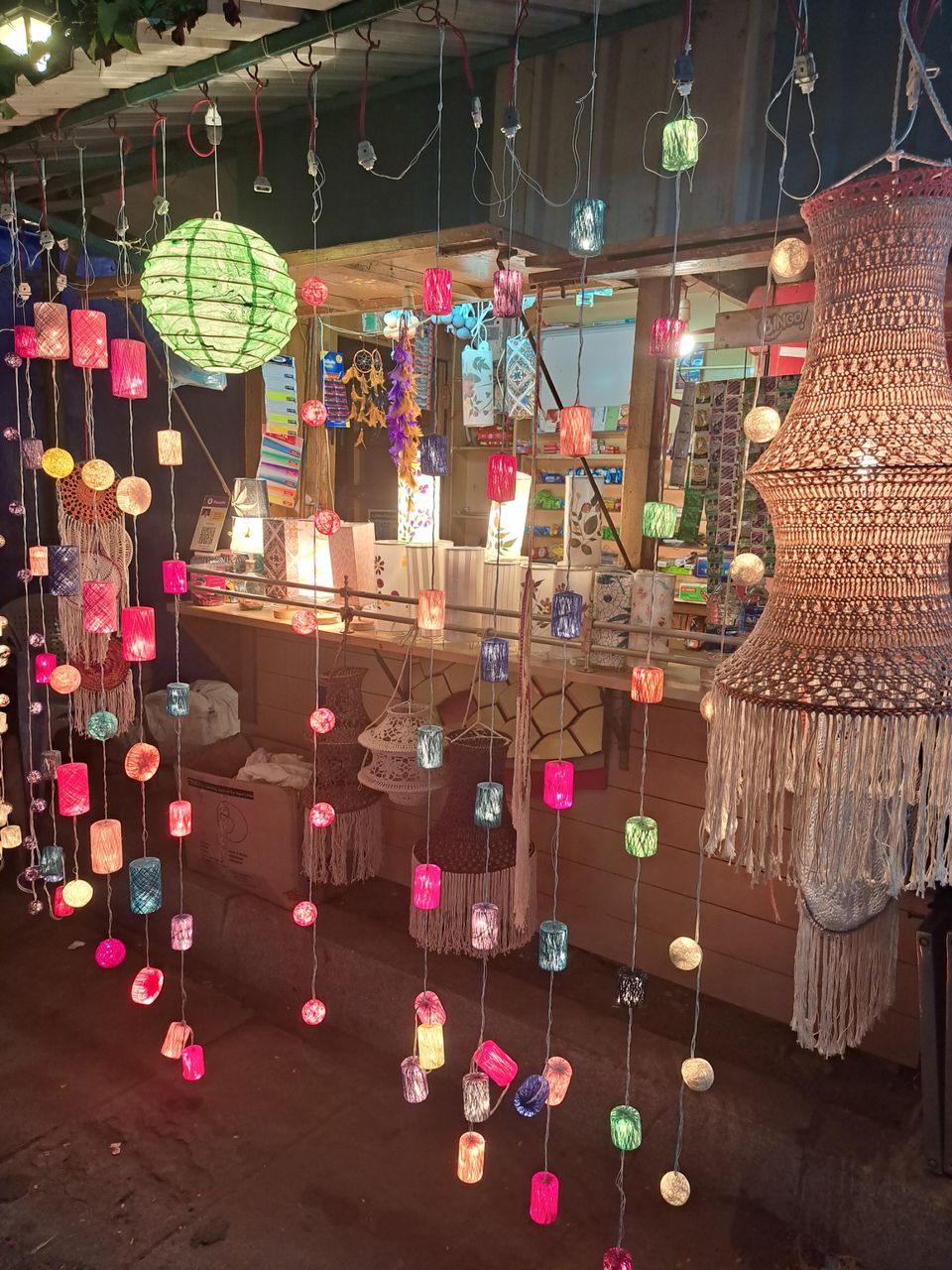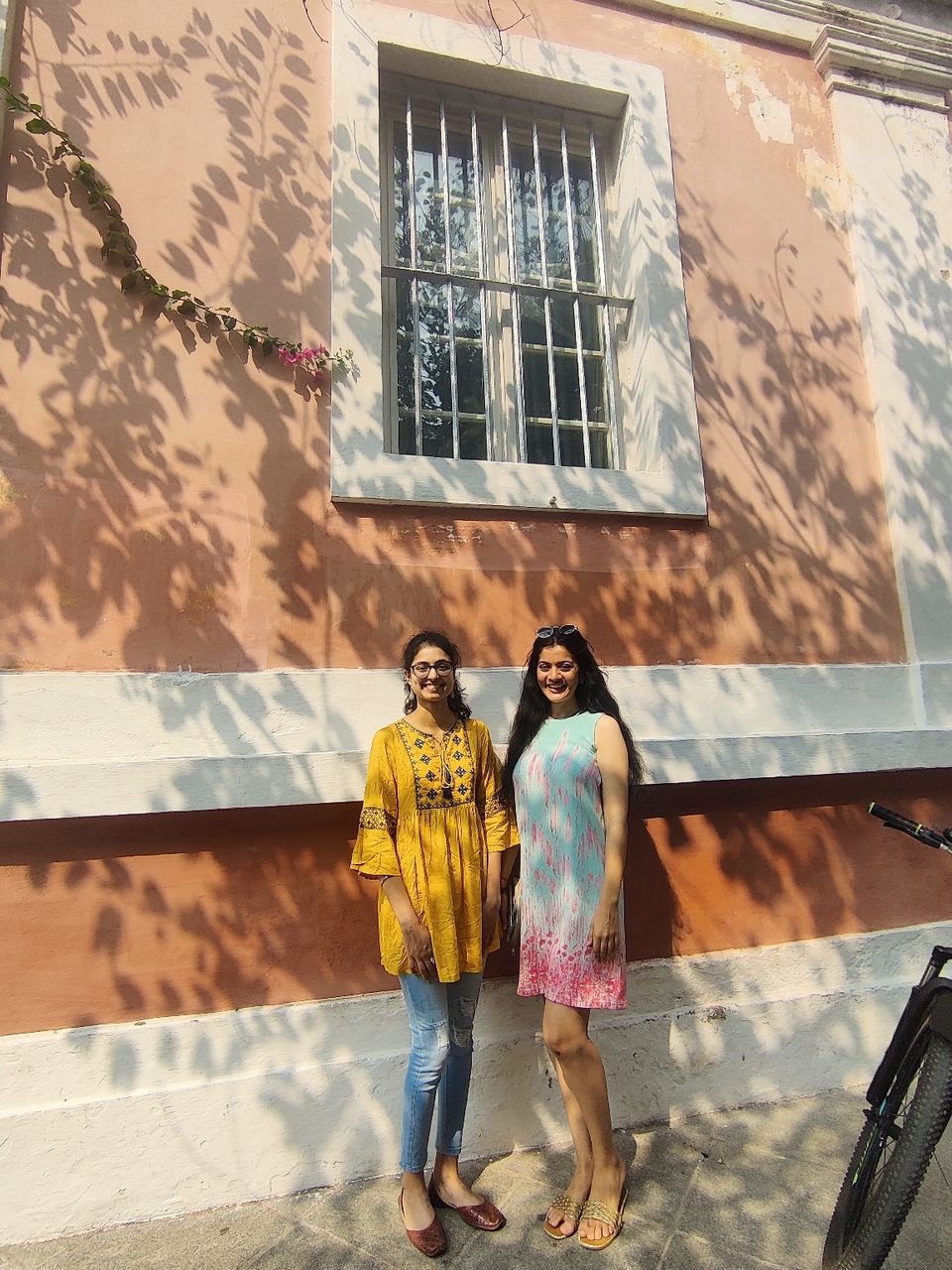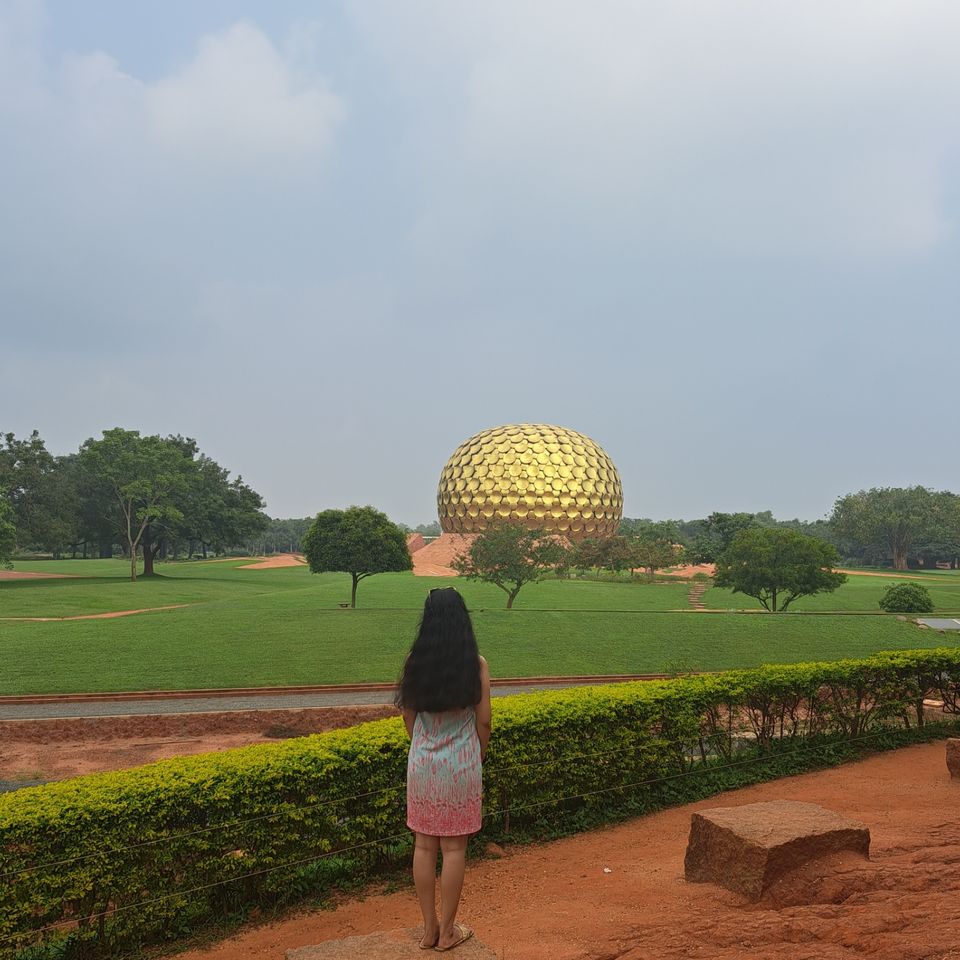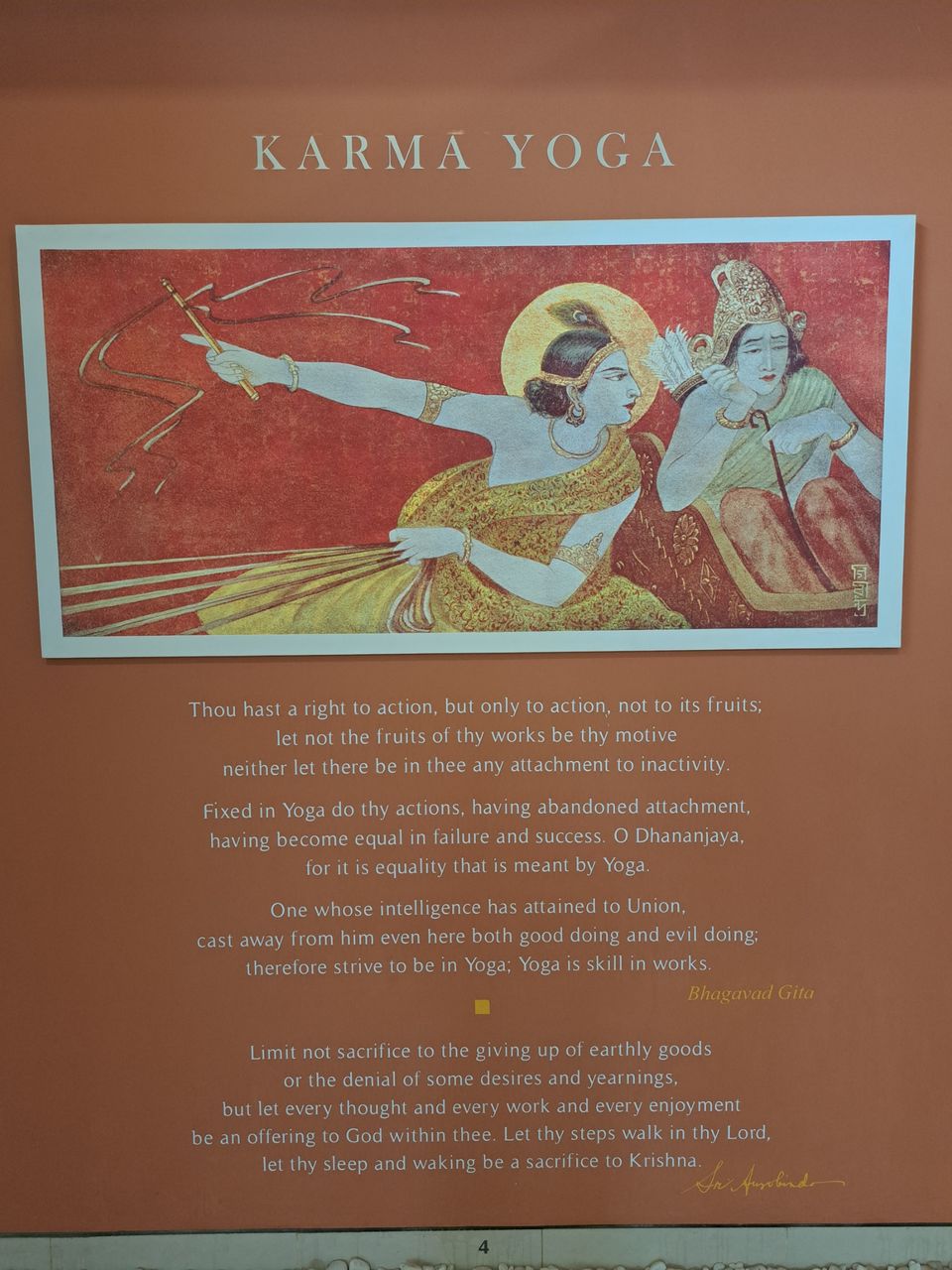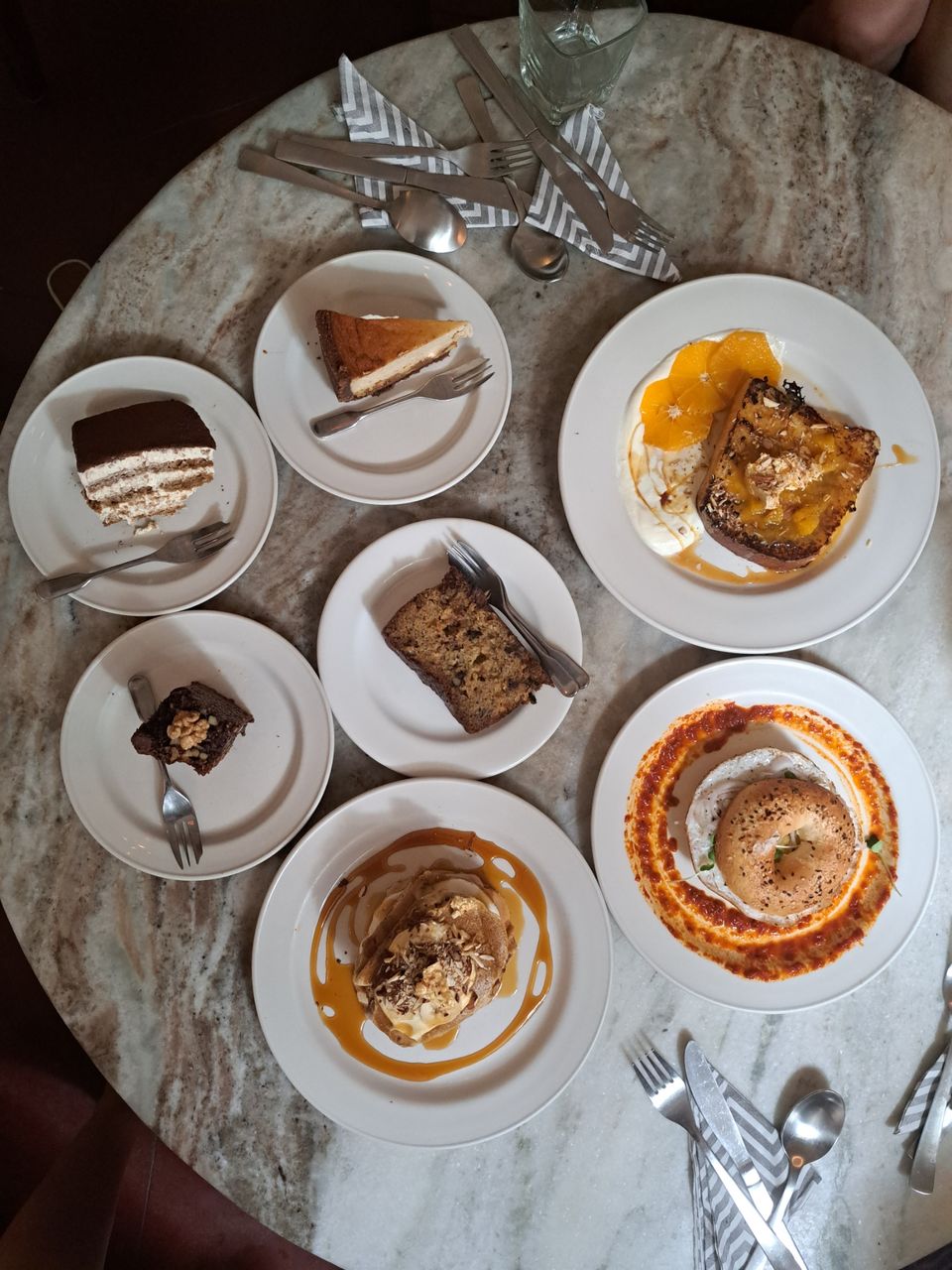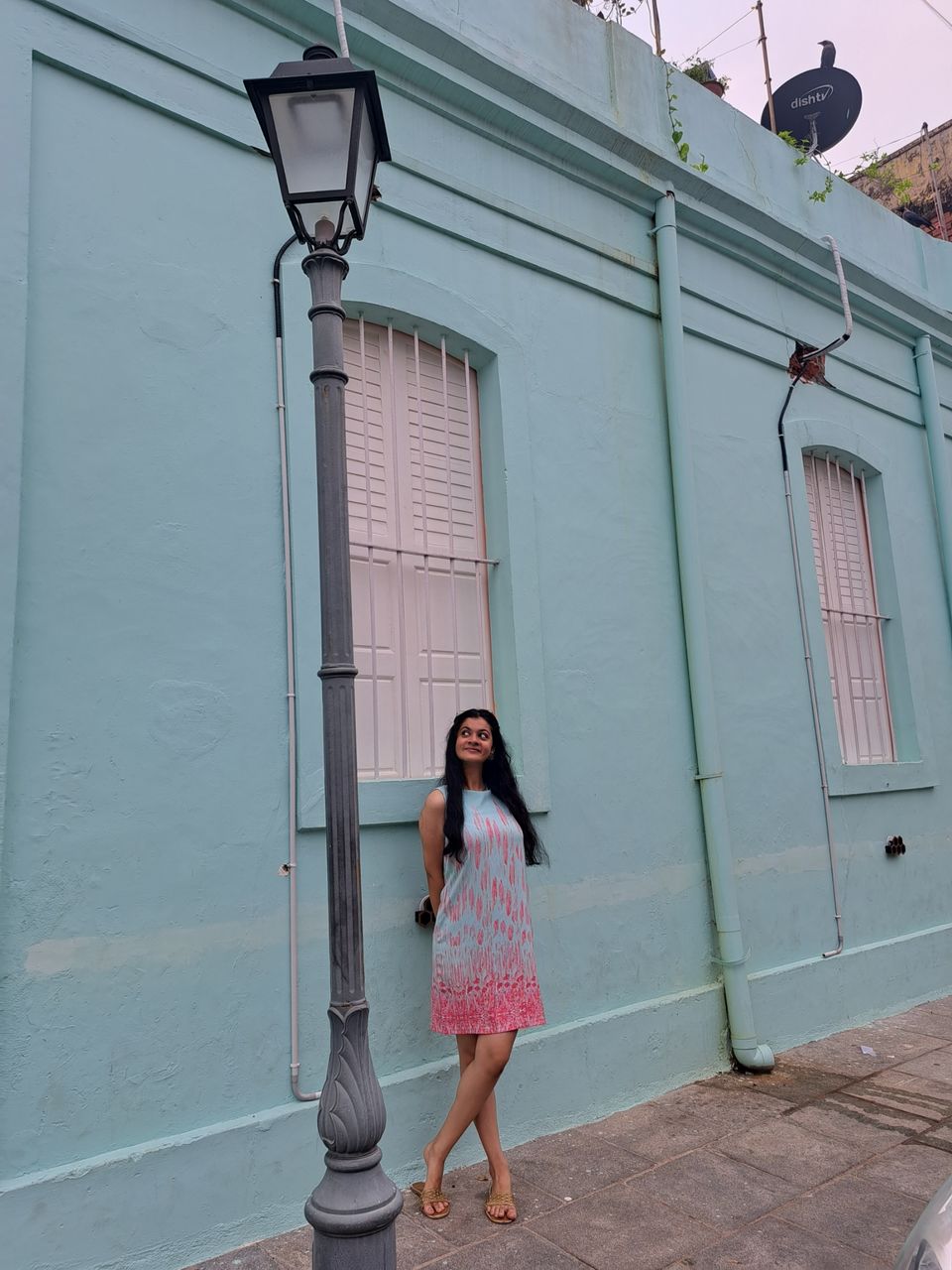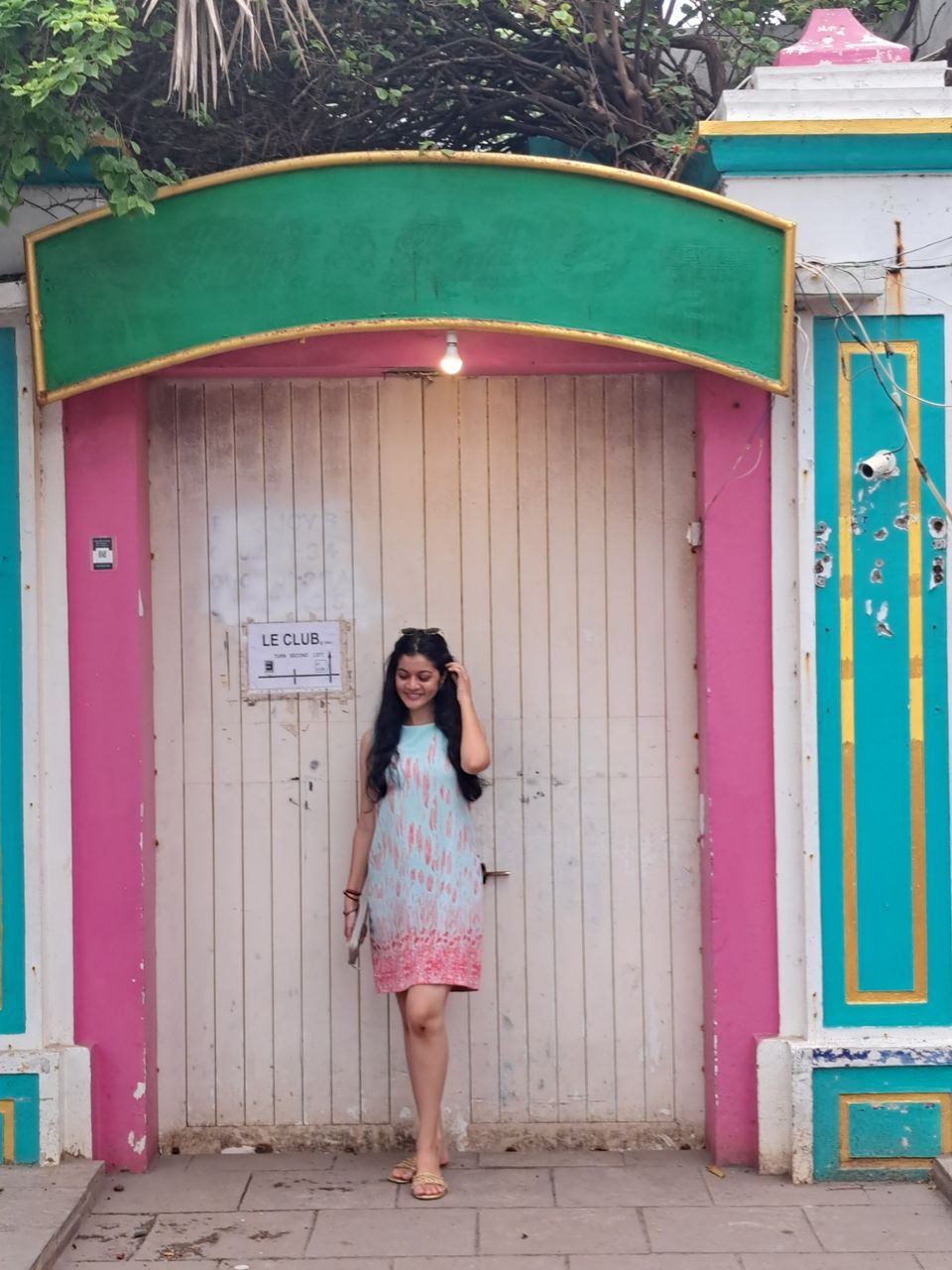 We woke up at 5 am and headed out at 6.30 am for Breakfast at The Indian Coffee House and then went to Eden Beach which is a blue flag beach and then headed straight to the hostel to freshen up! We then went for several temple visits until we decided to have our final lunch at a local restaurant close to the temple and head to the Auro Bindo Ashram and then back to our cab which would take us to Chennai Airport for our 9 pm flight. We stopped at a lovely plant nursery and I had my Jigar Thanda a speciality from Madurai and then we headed to the airport and bid goodbye to the lovely getaway and the weekend full of memories and smiles!