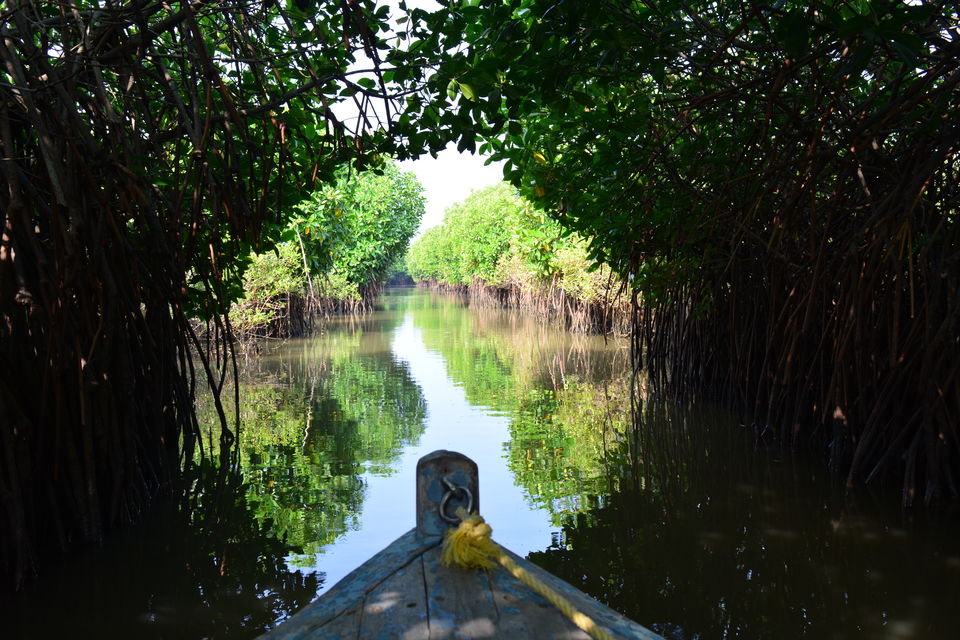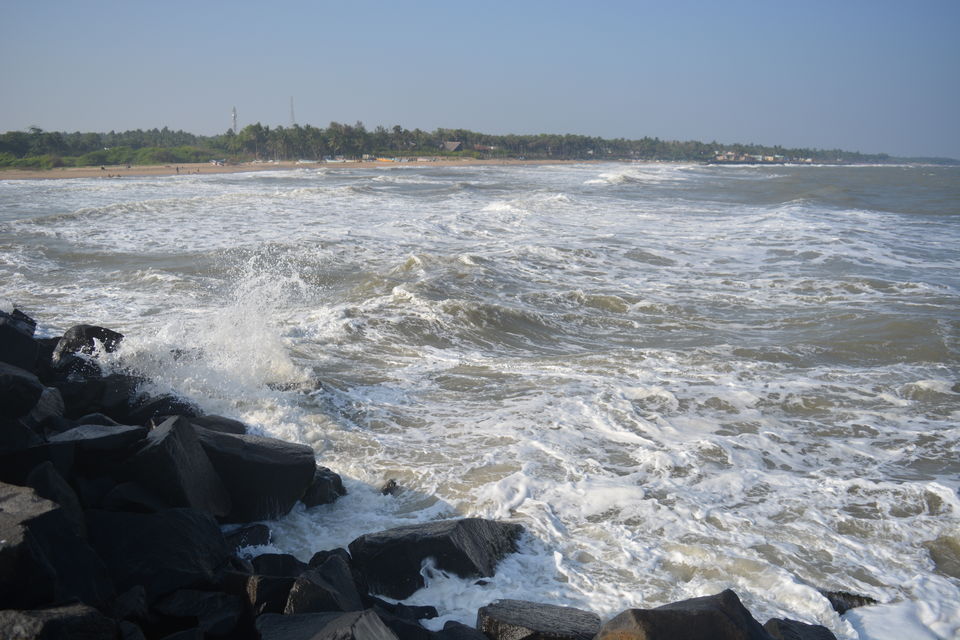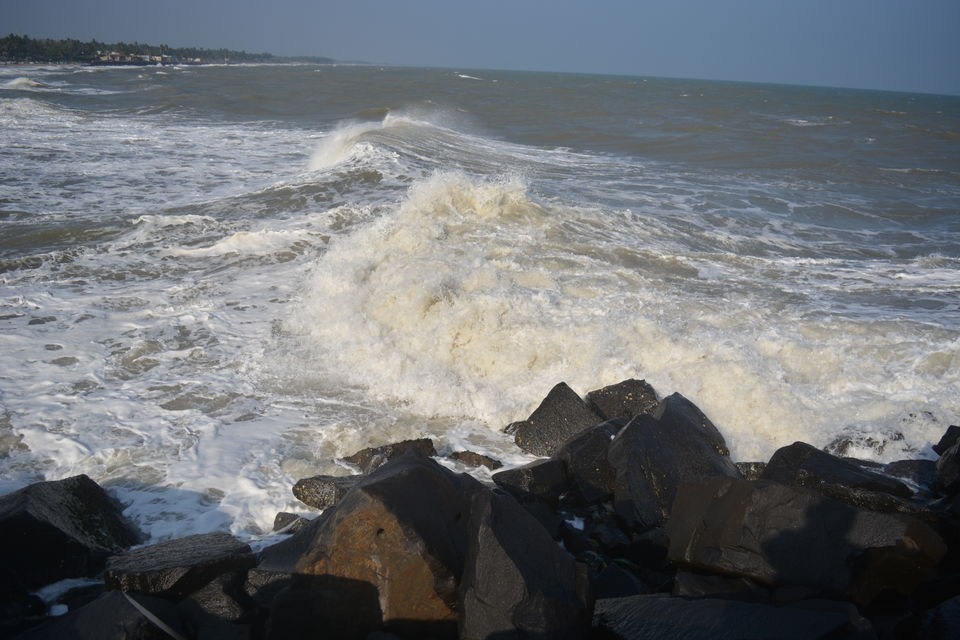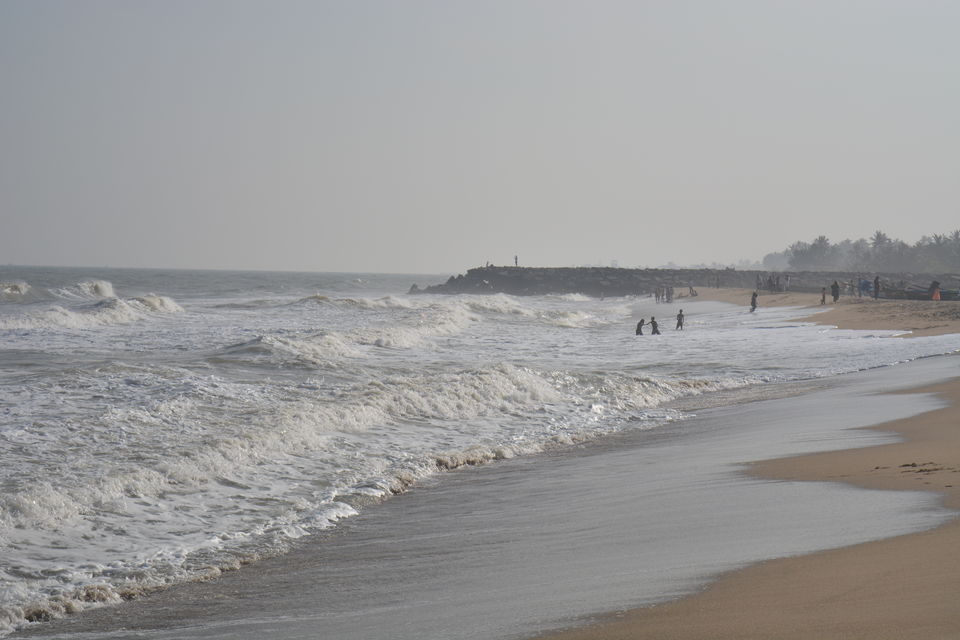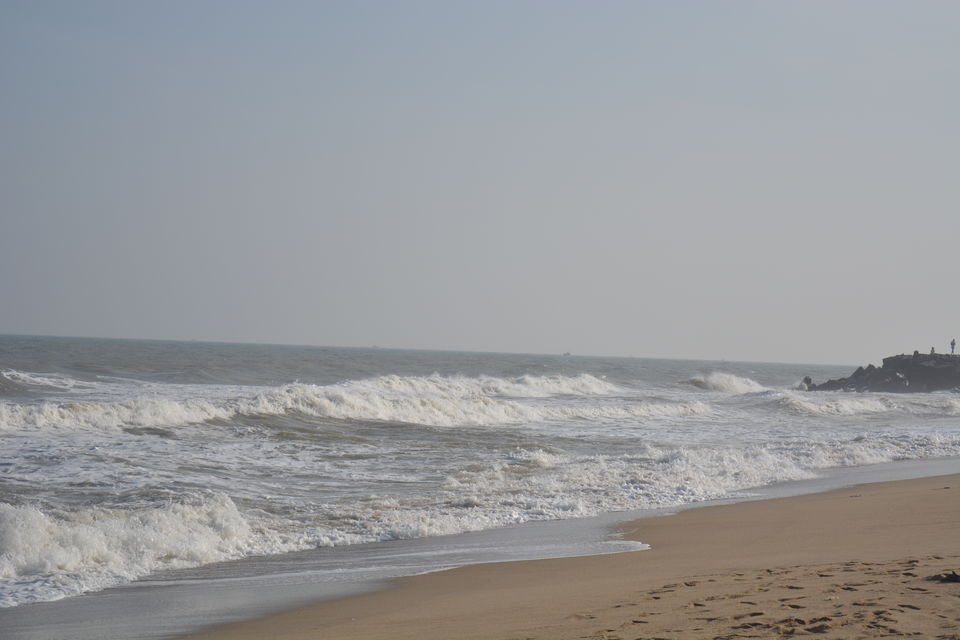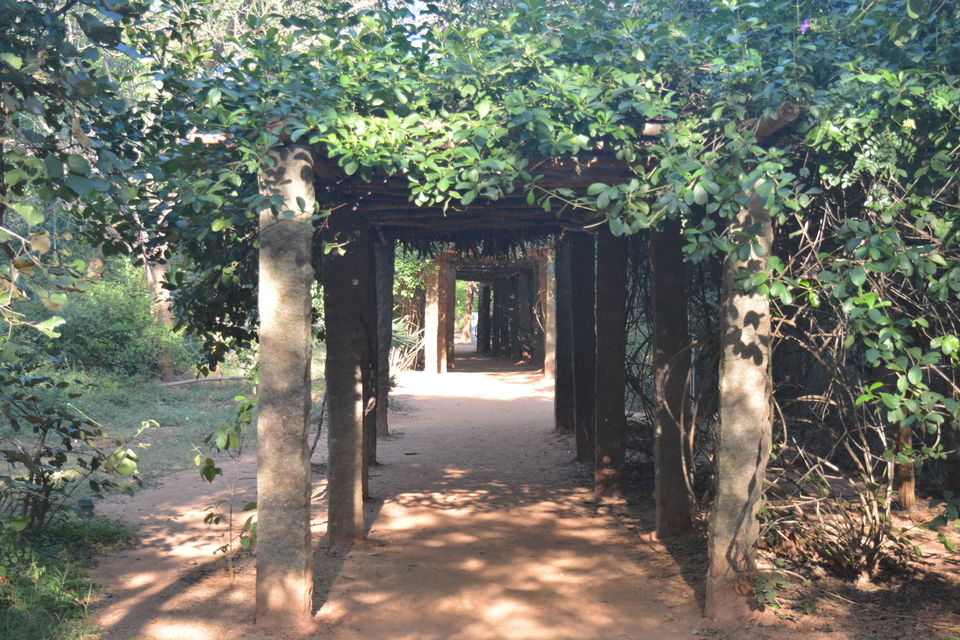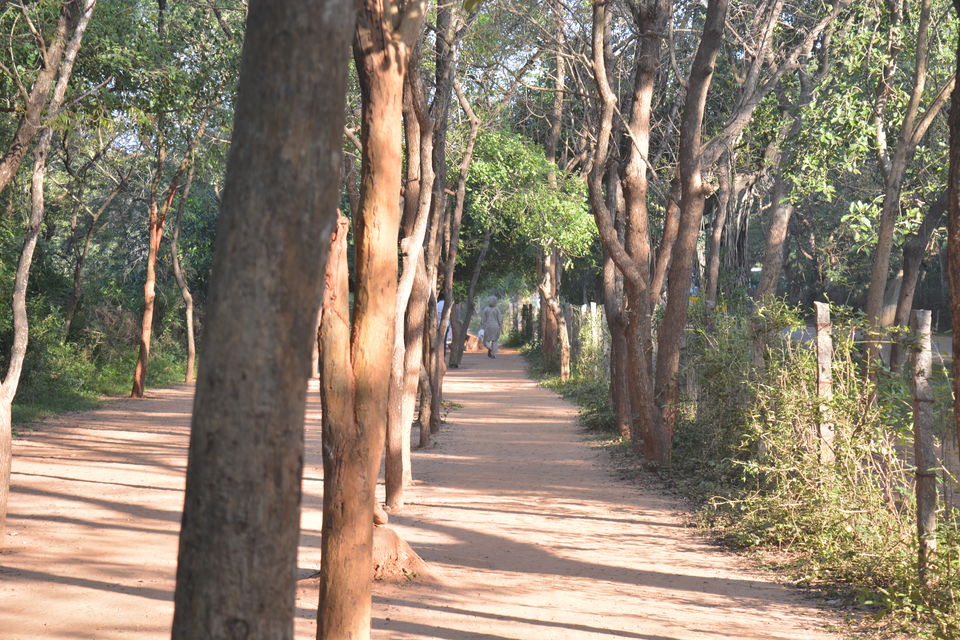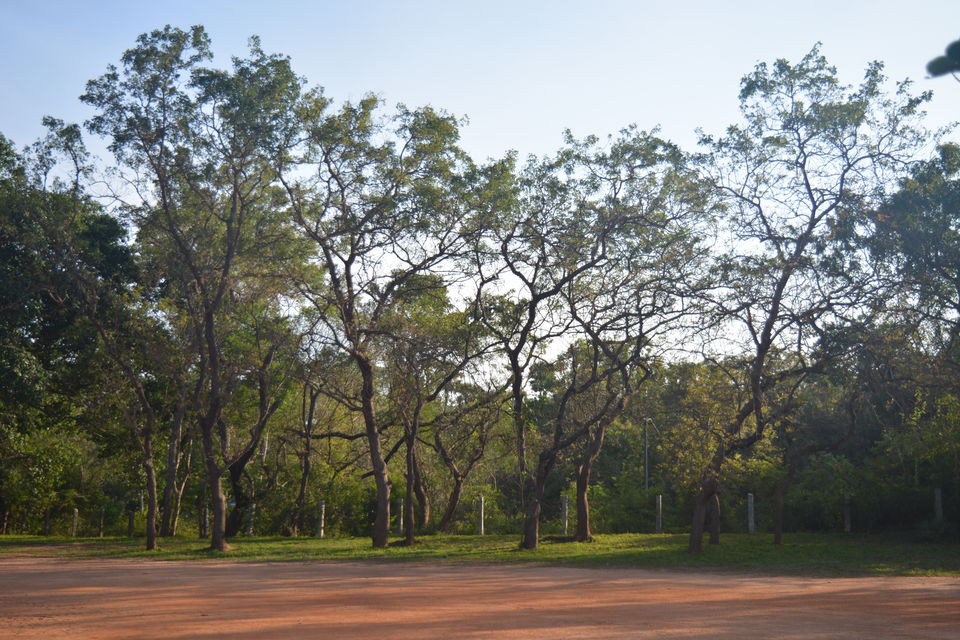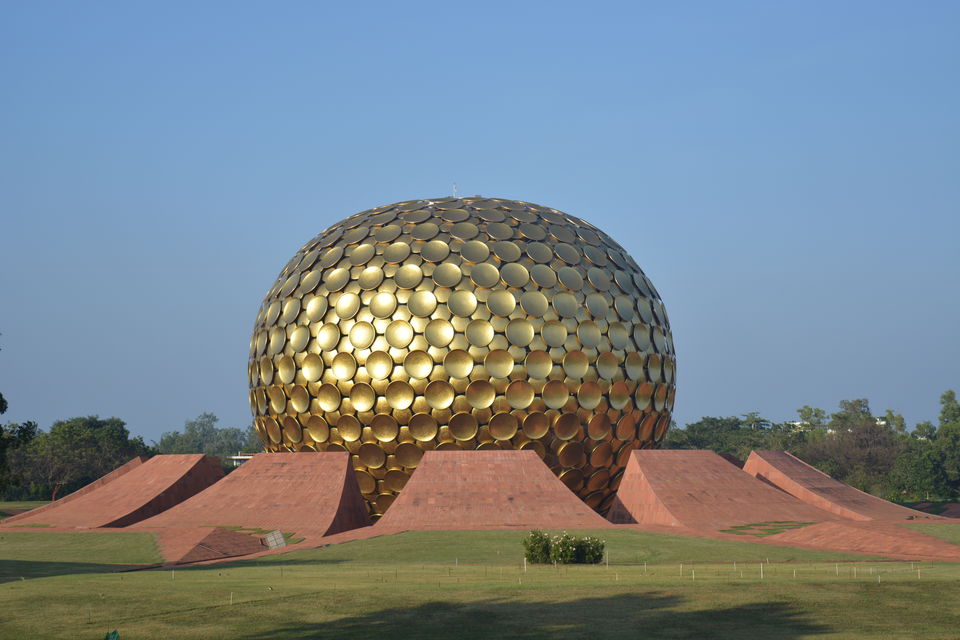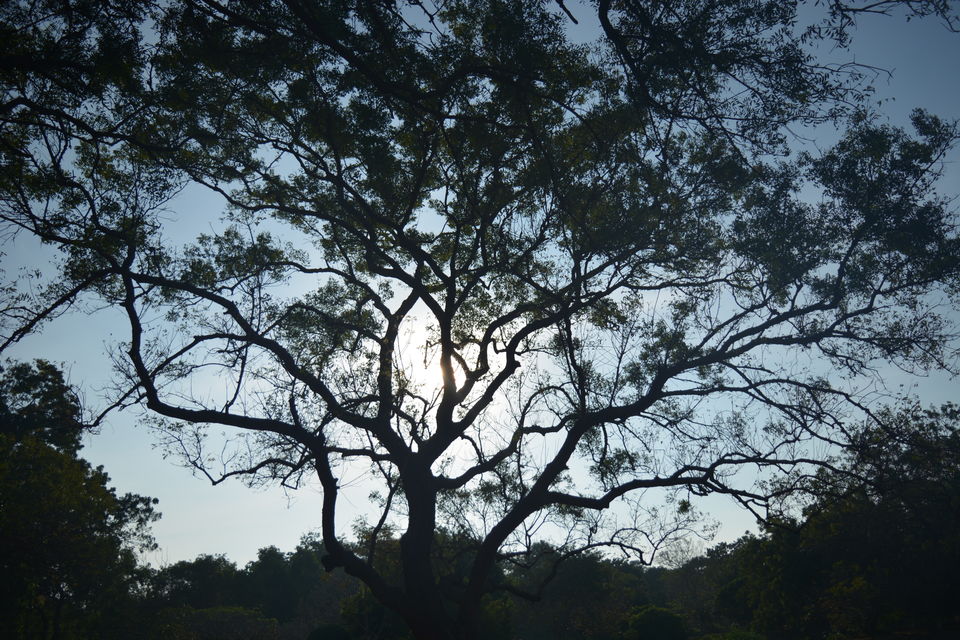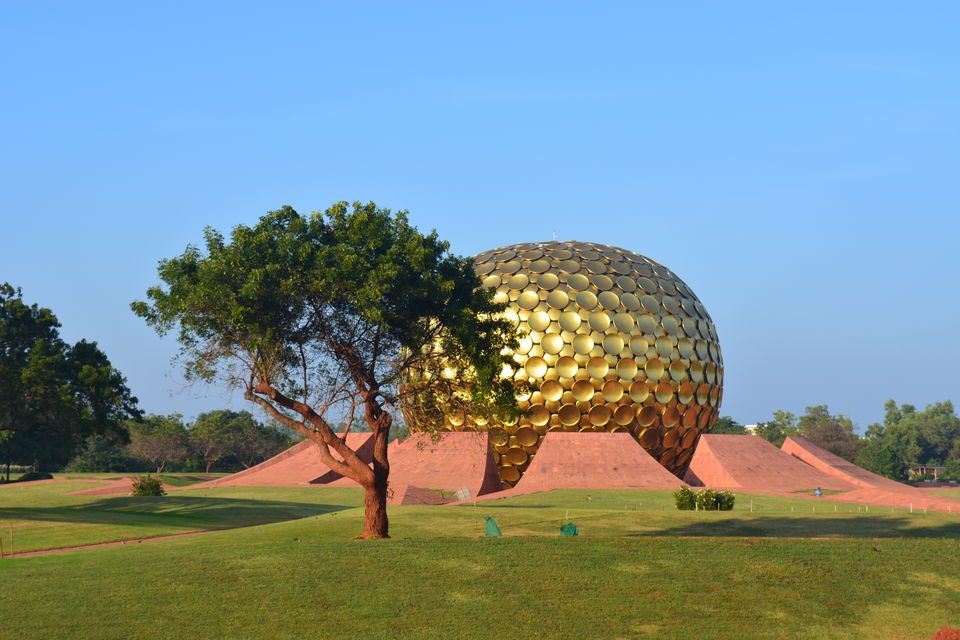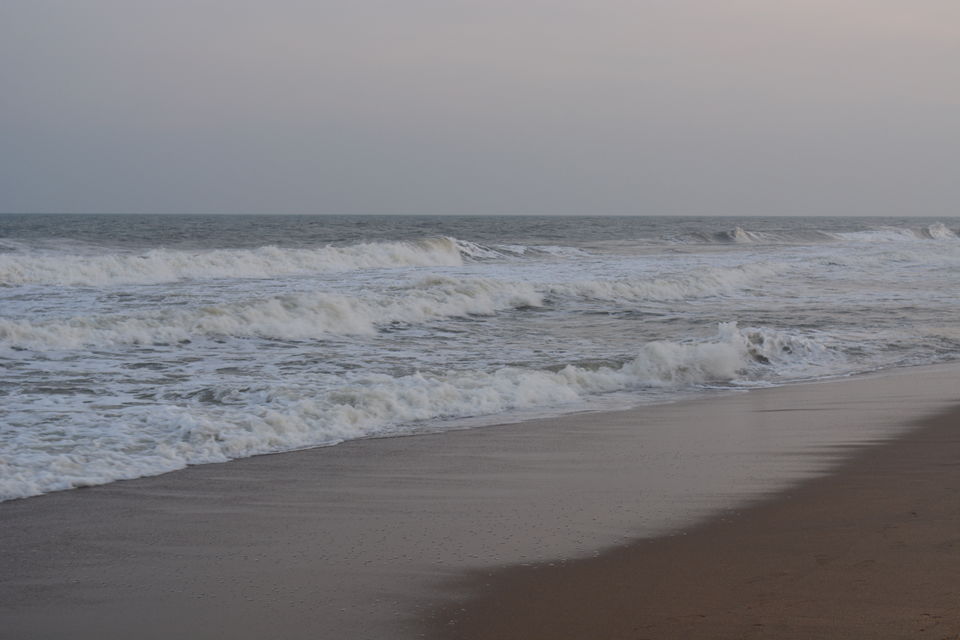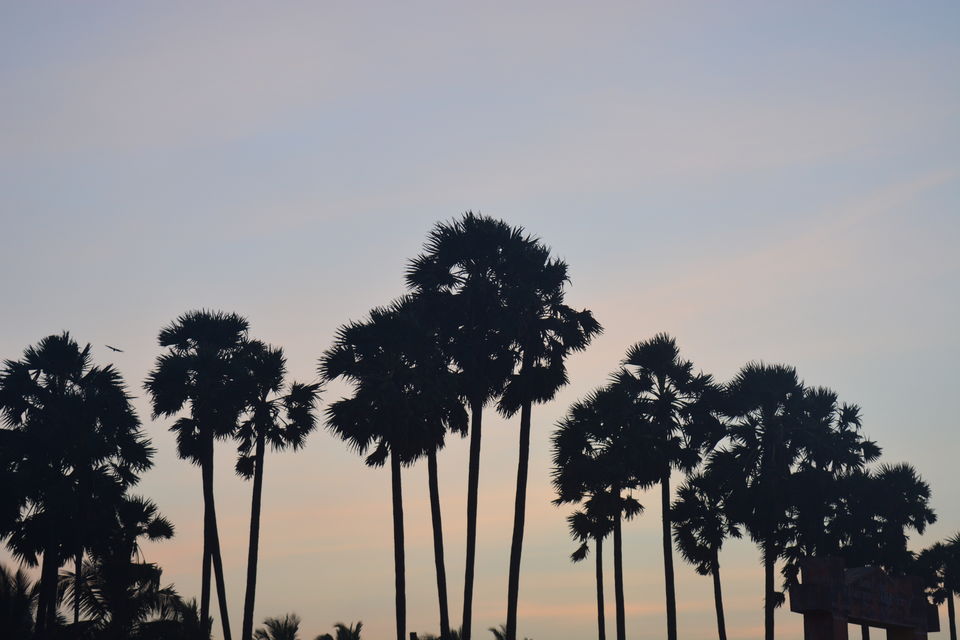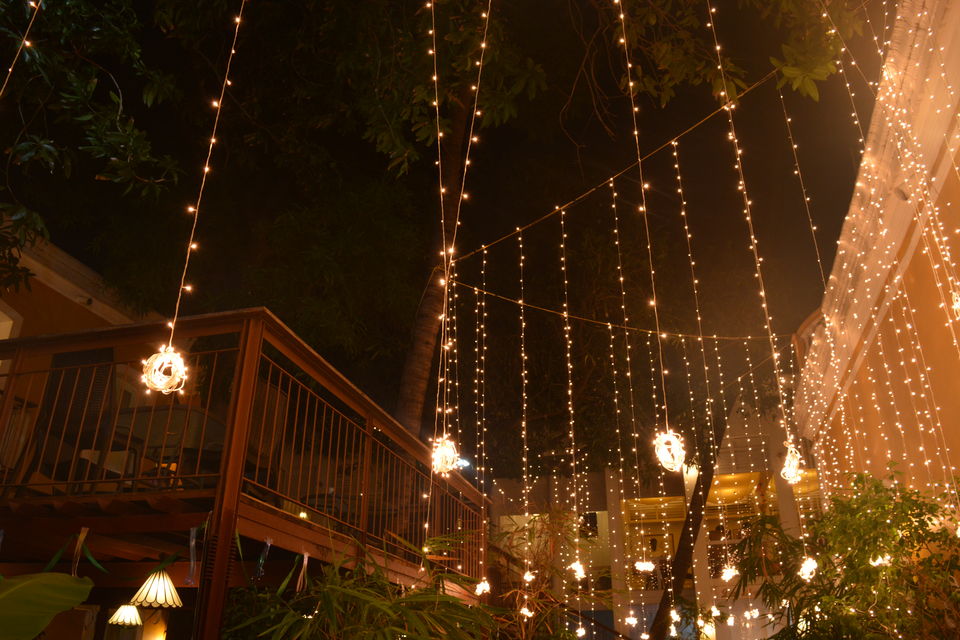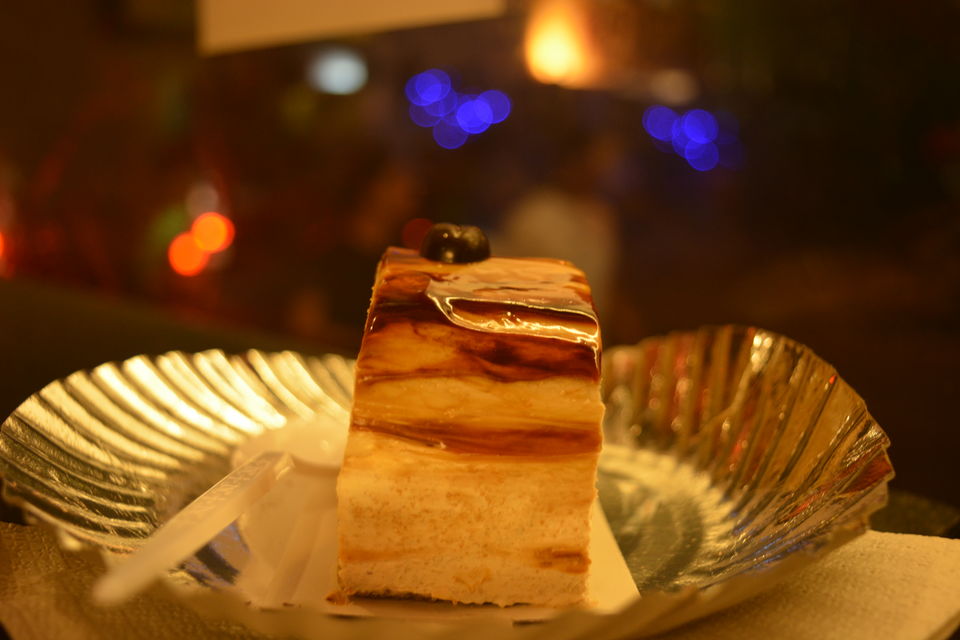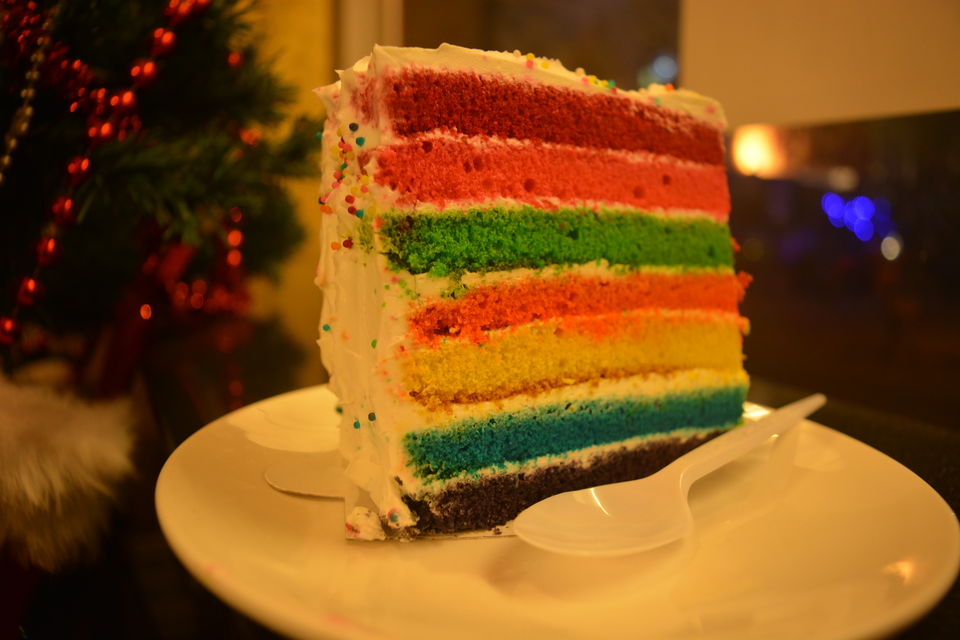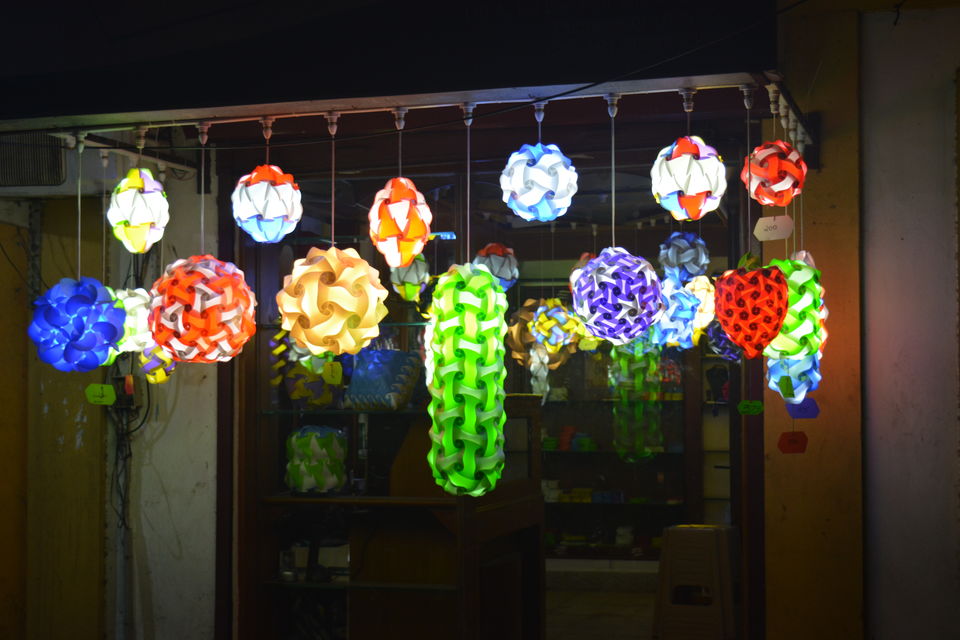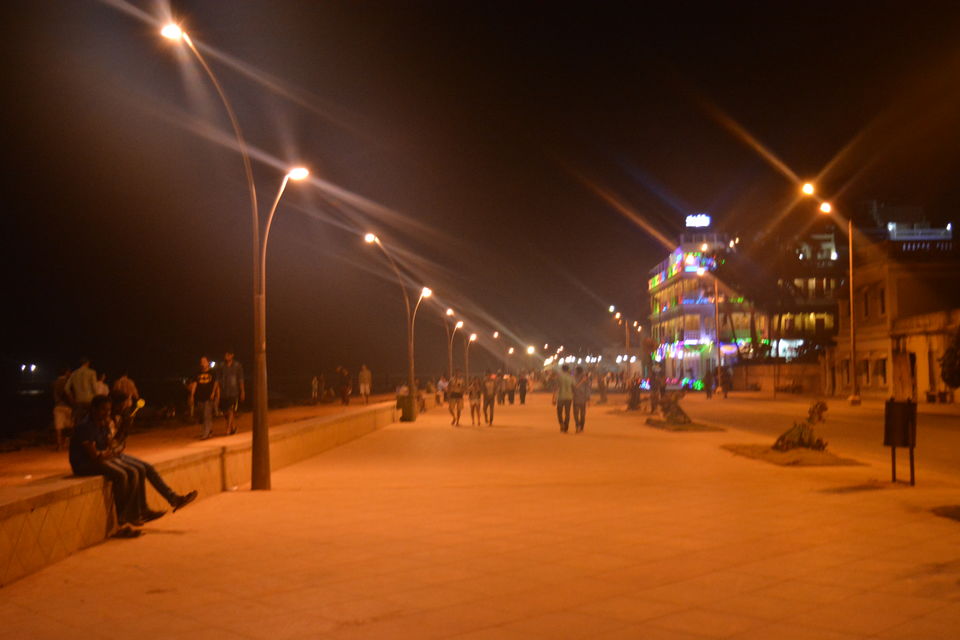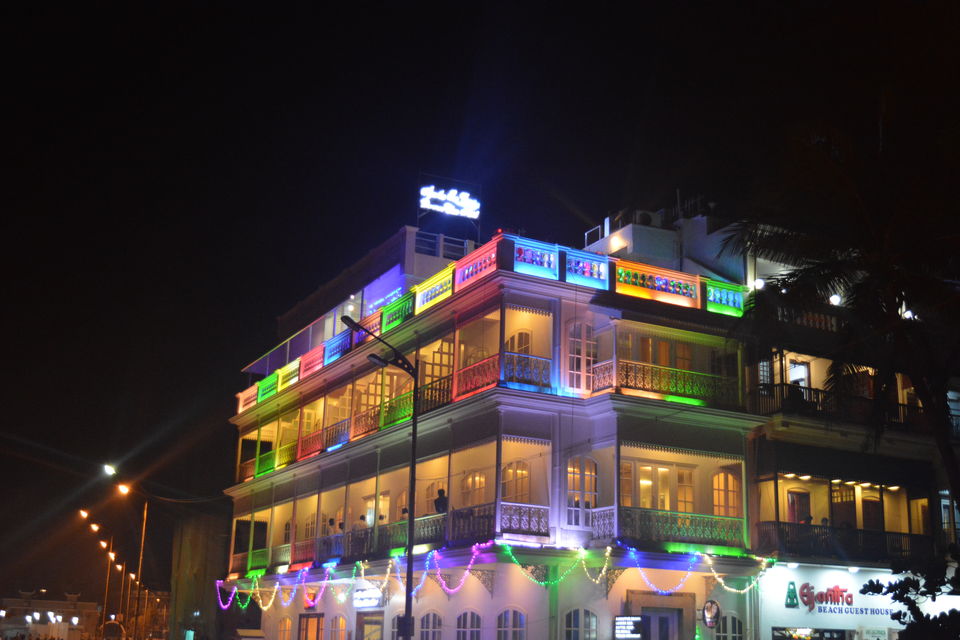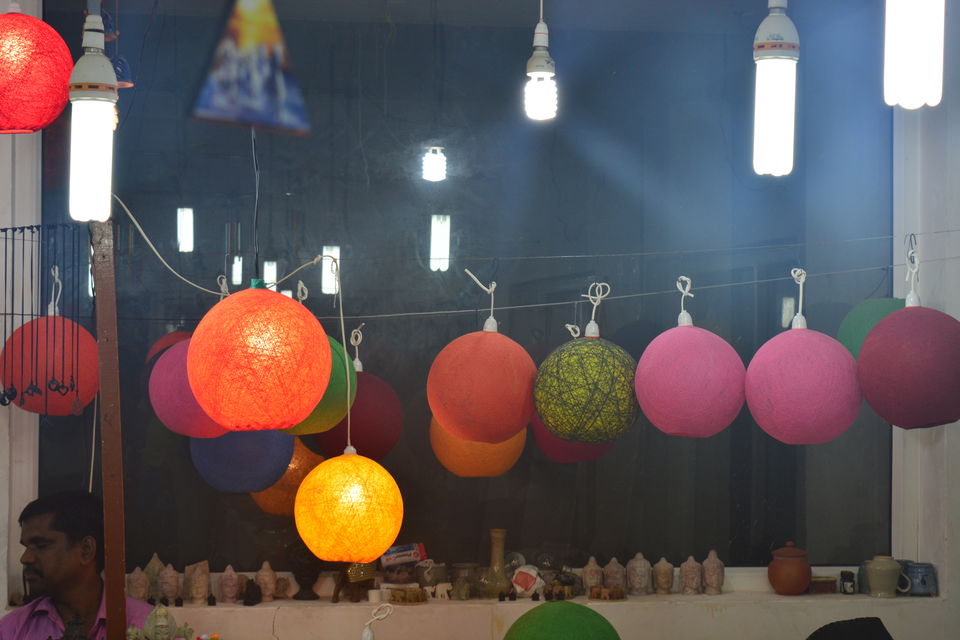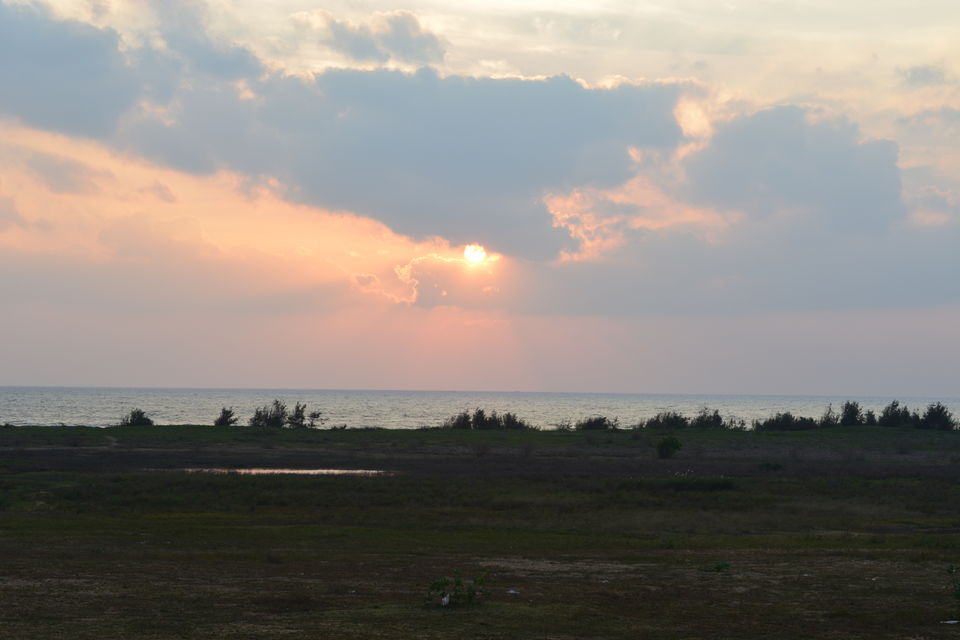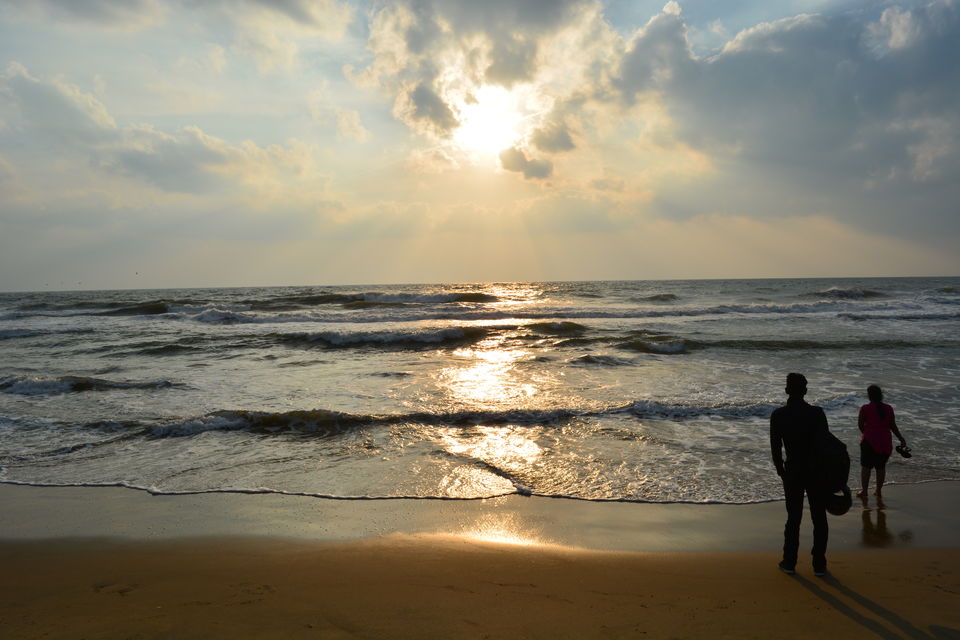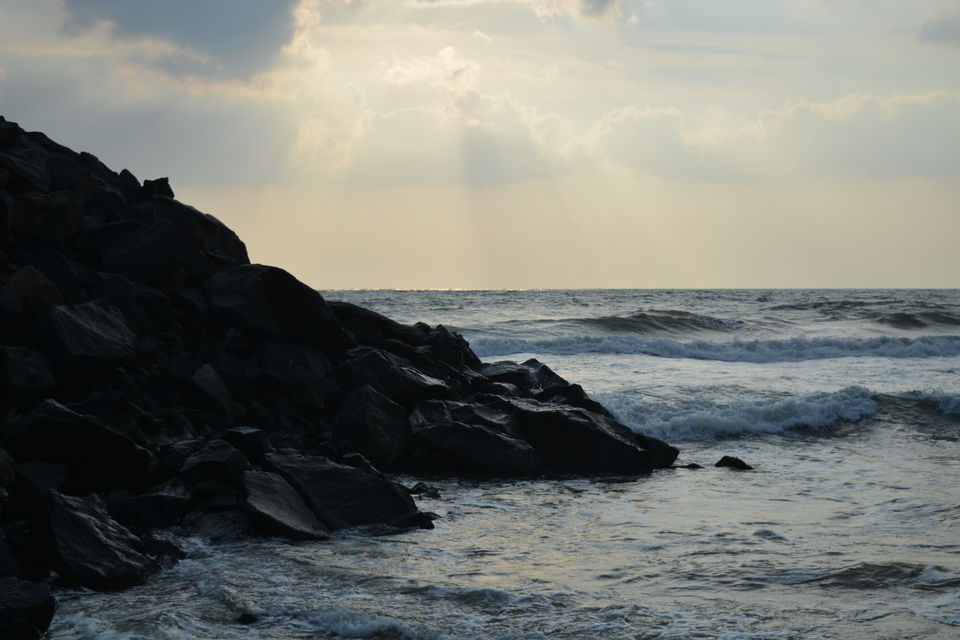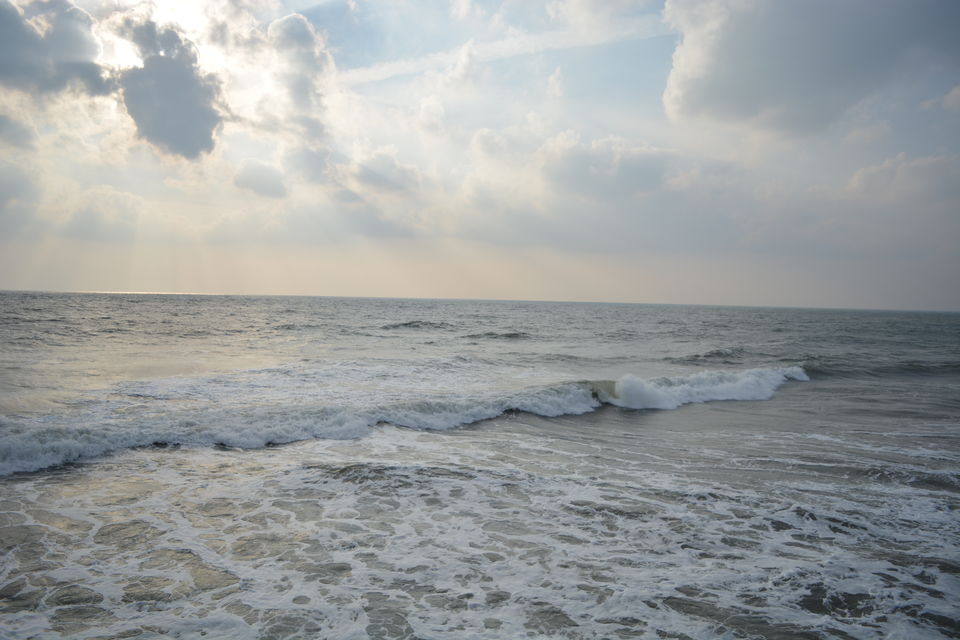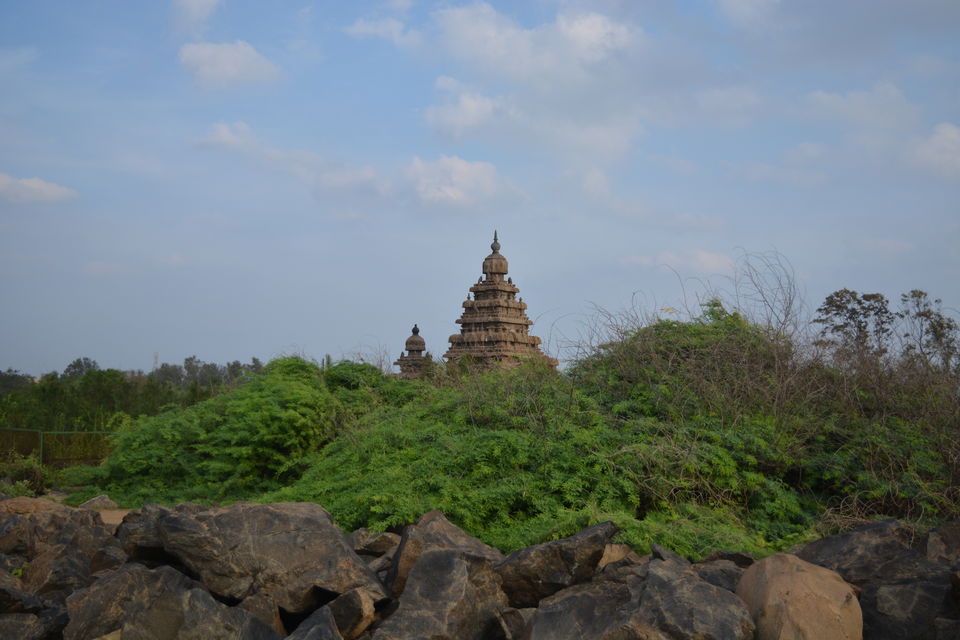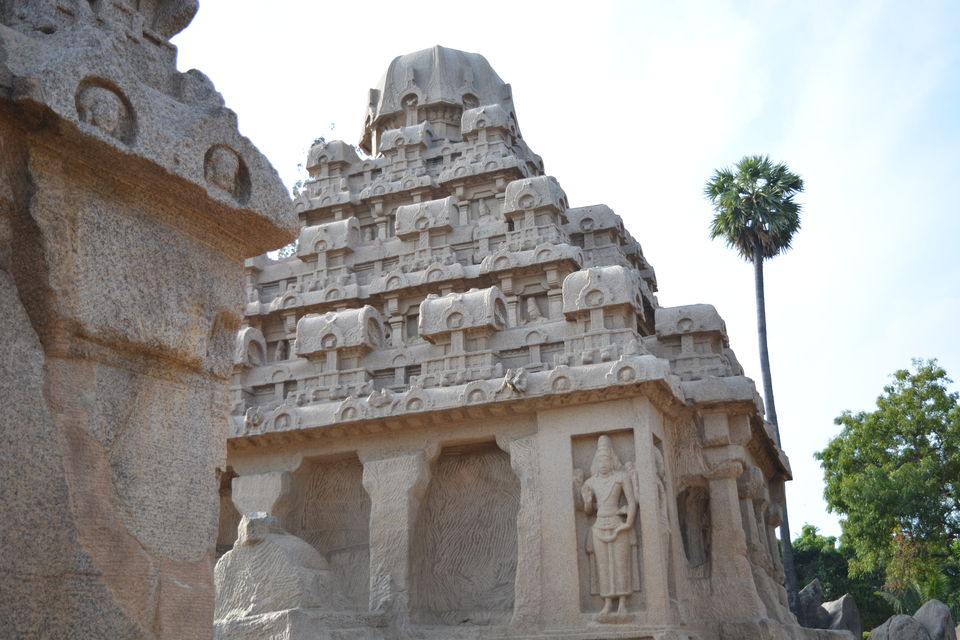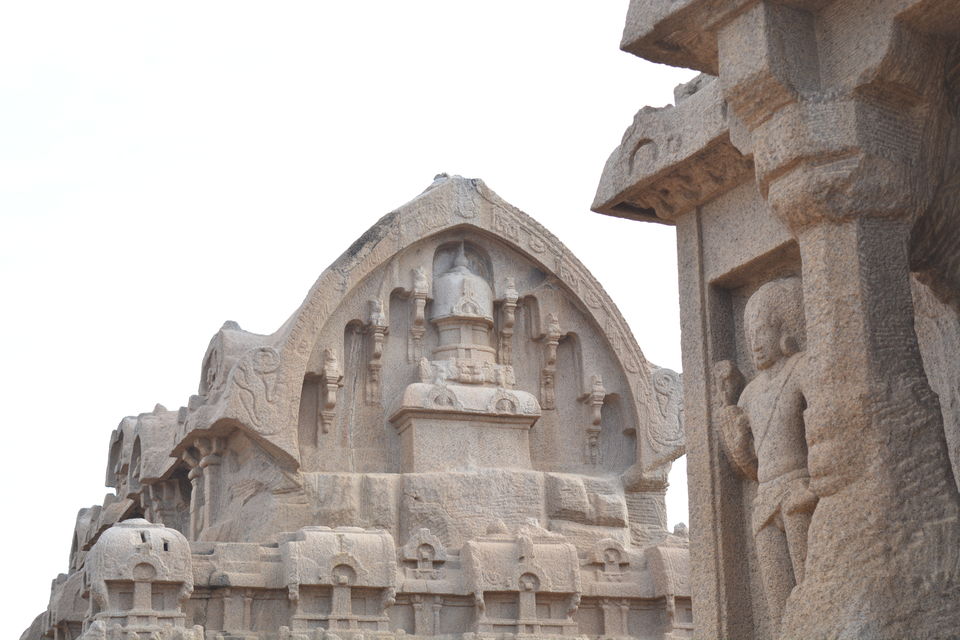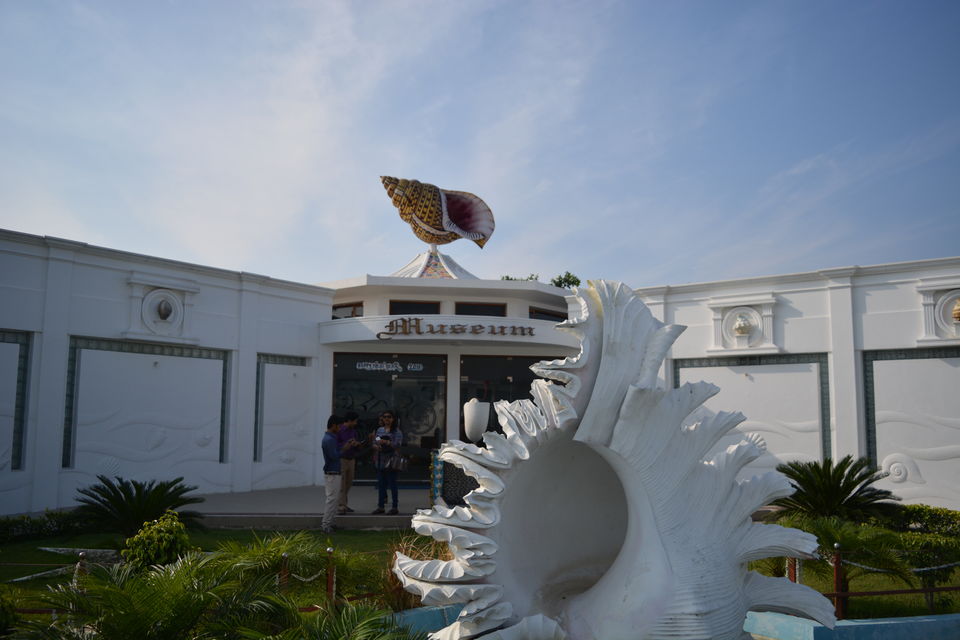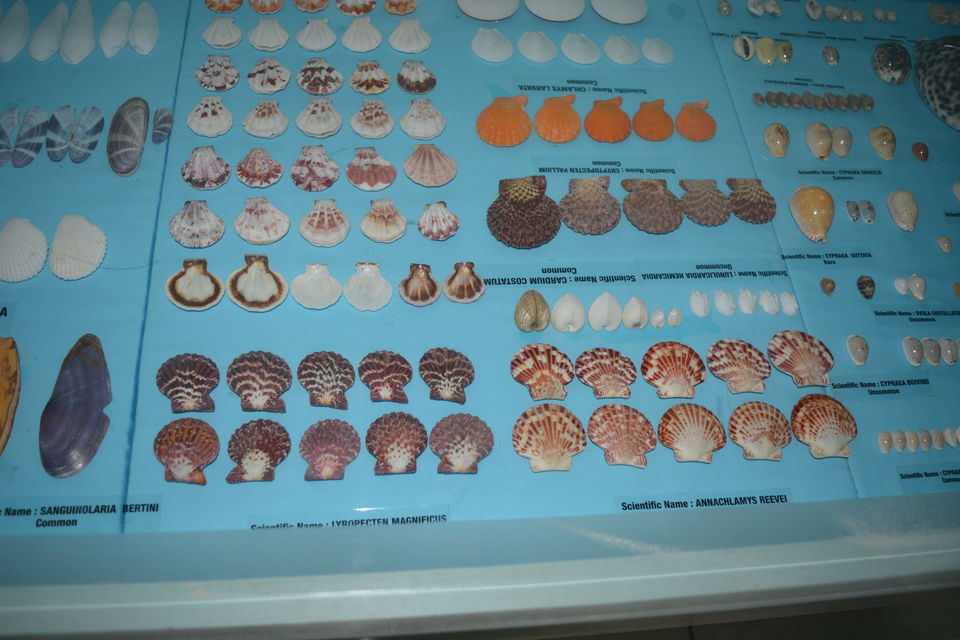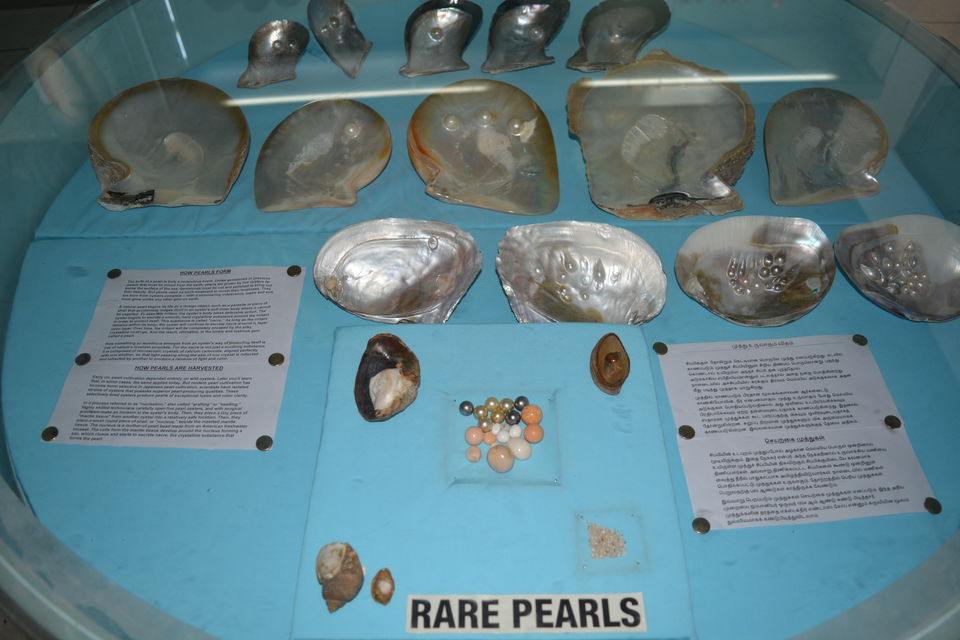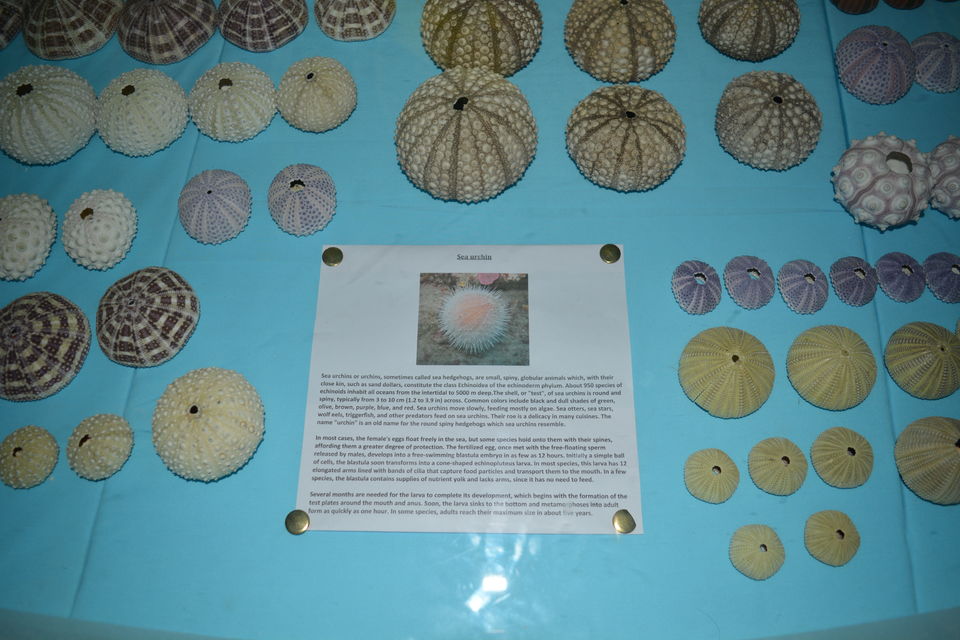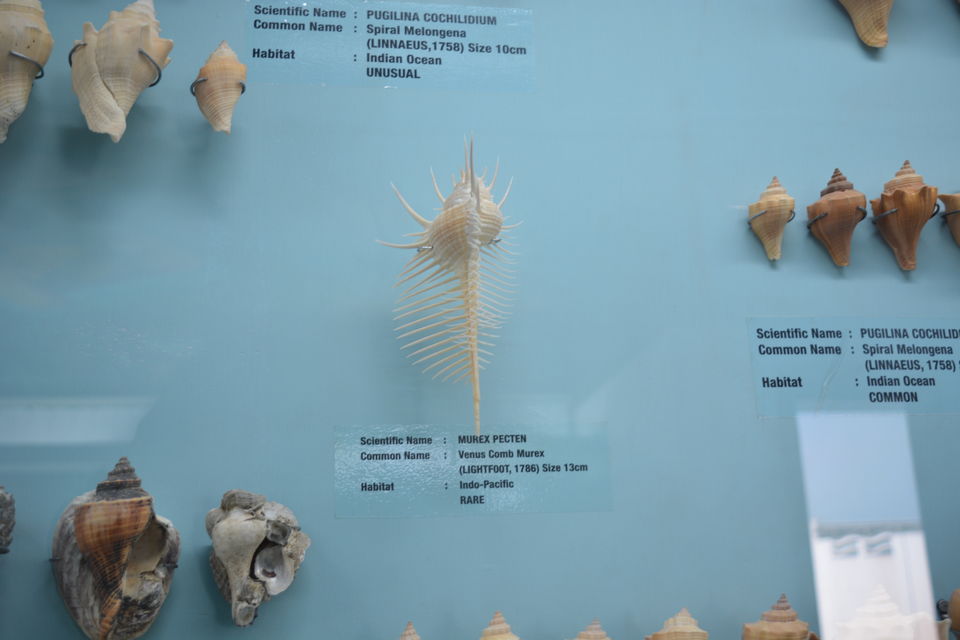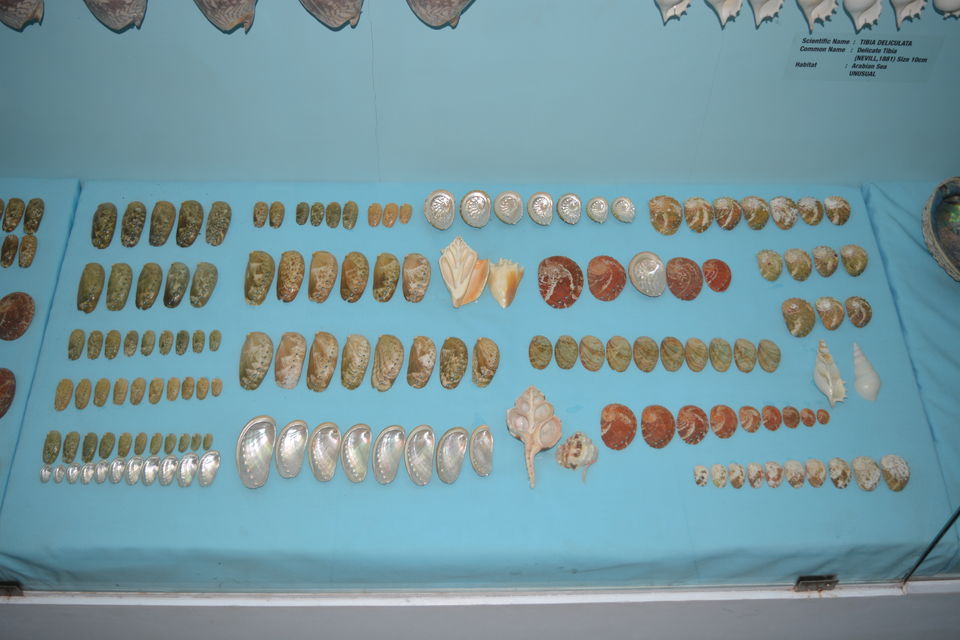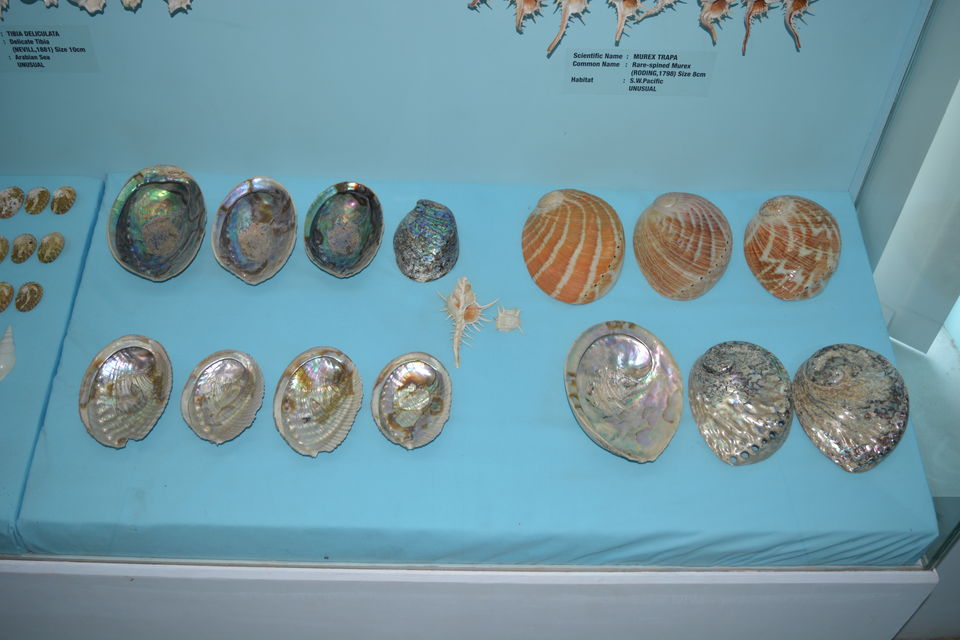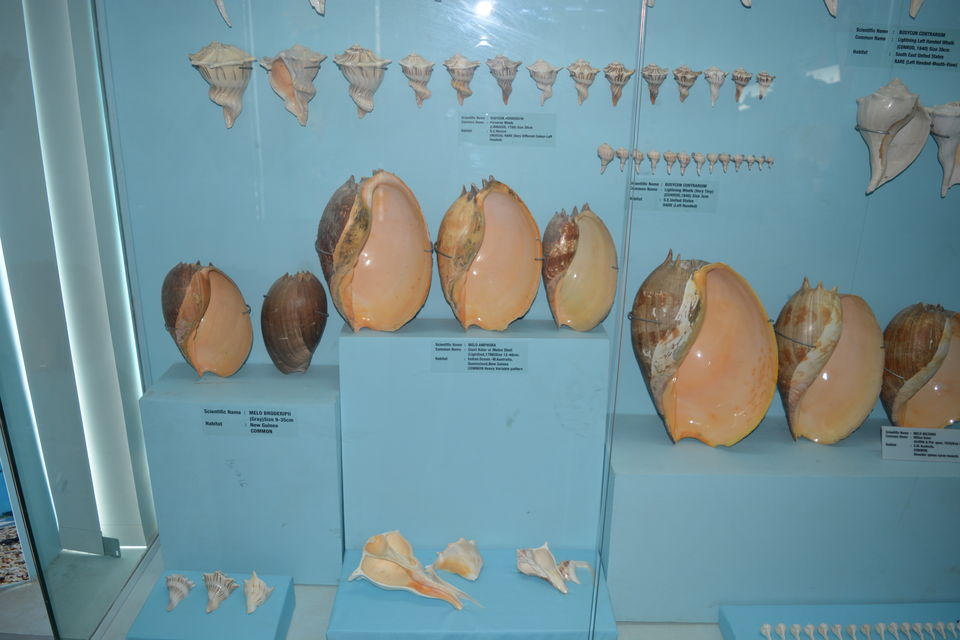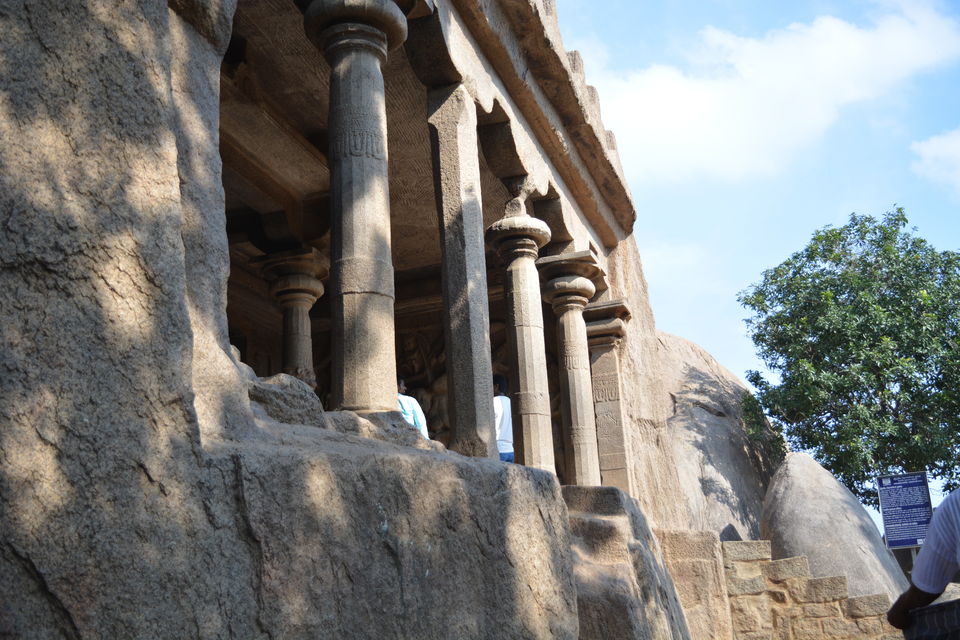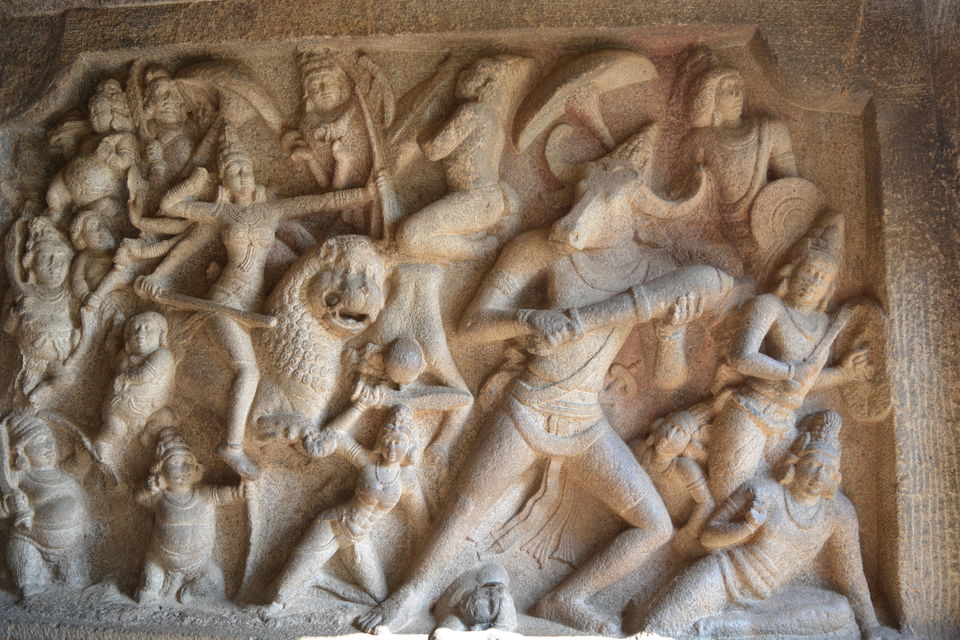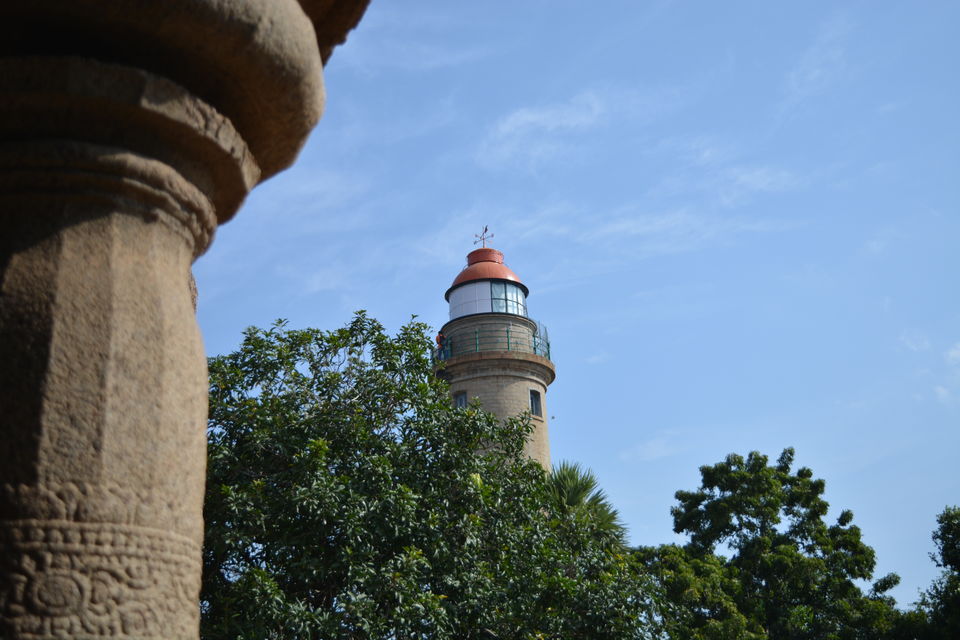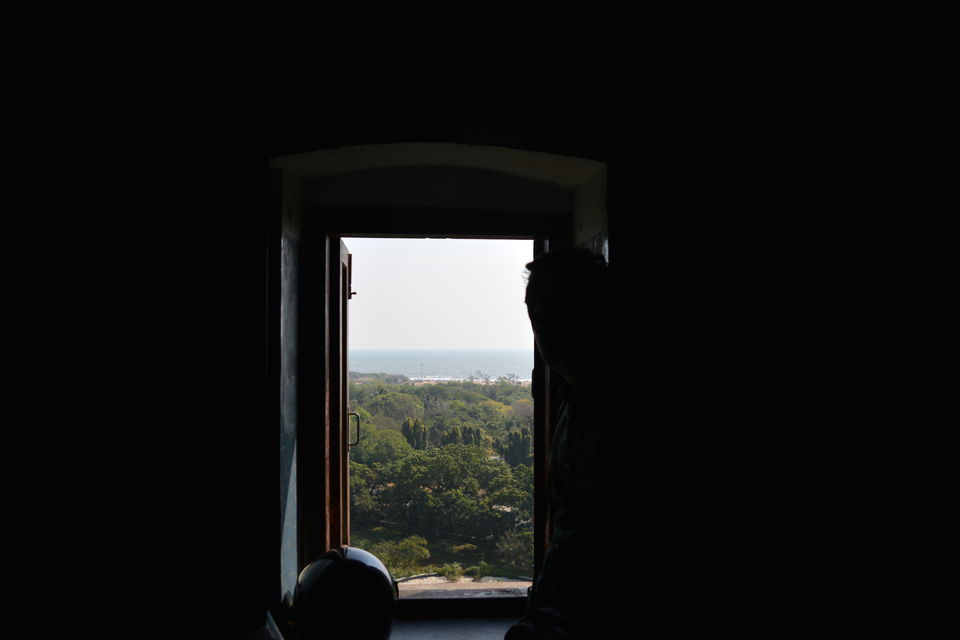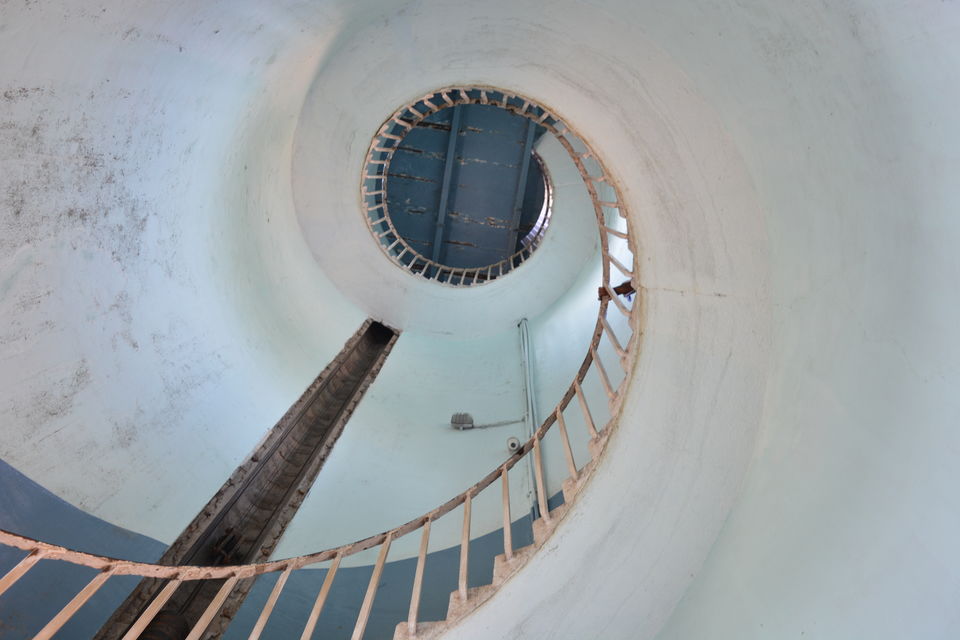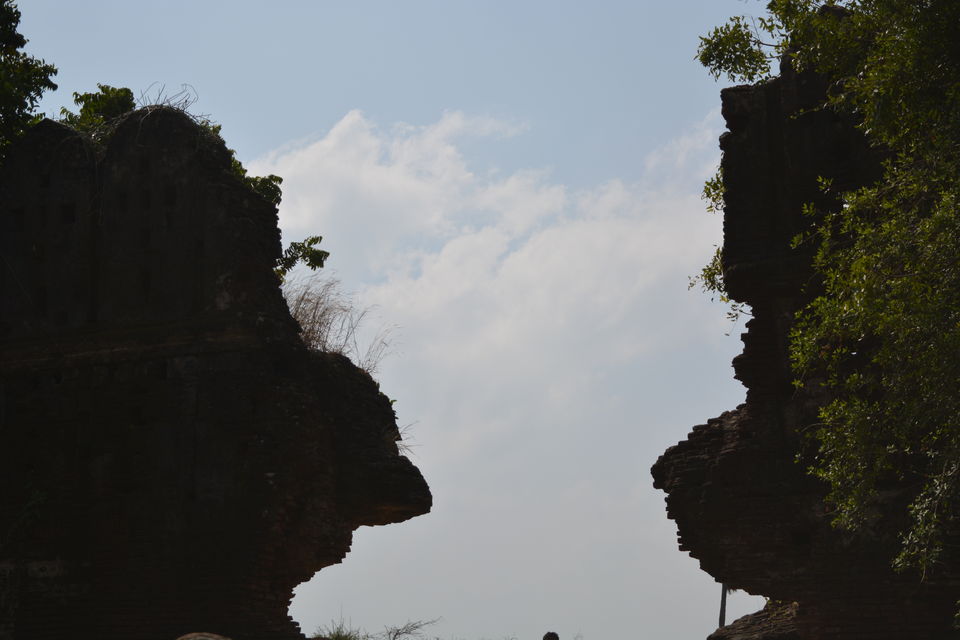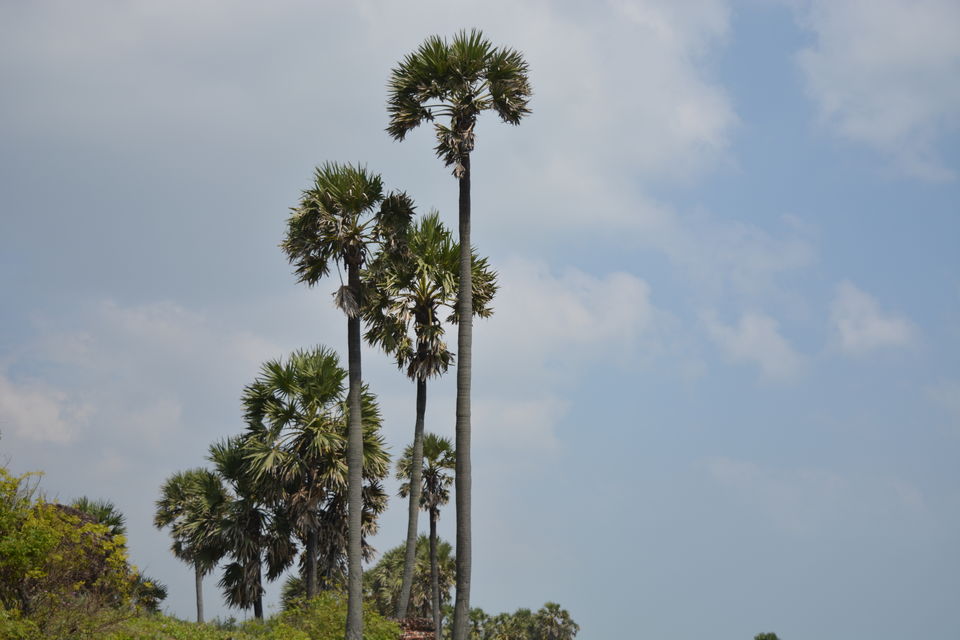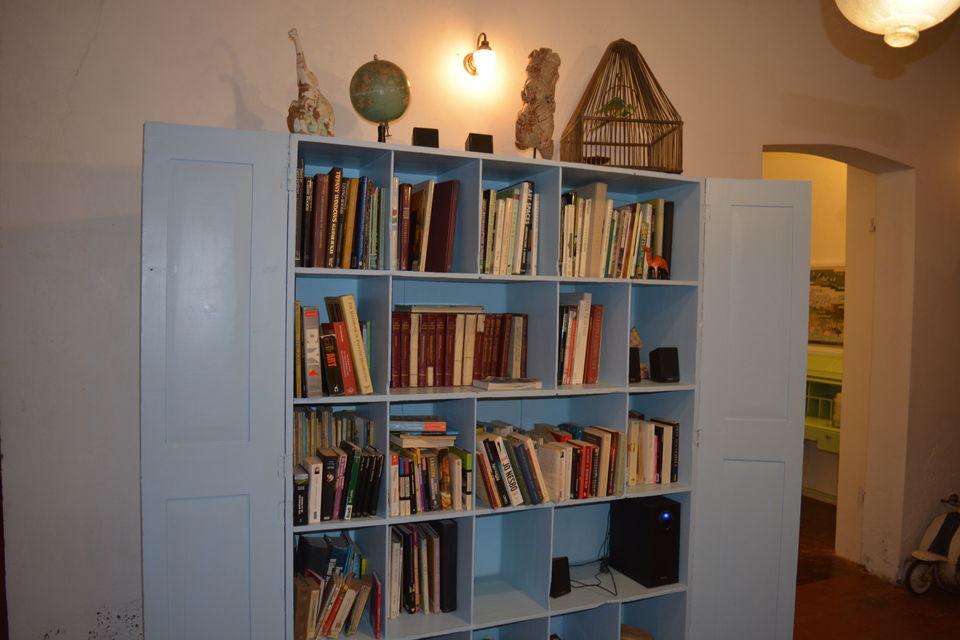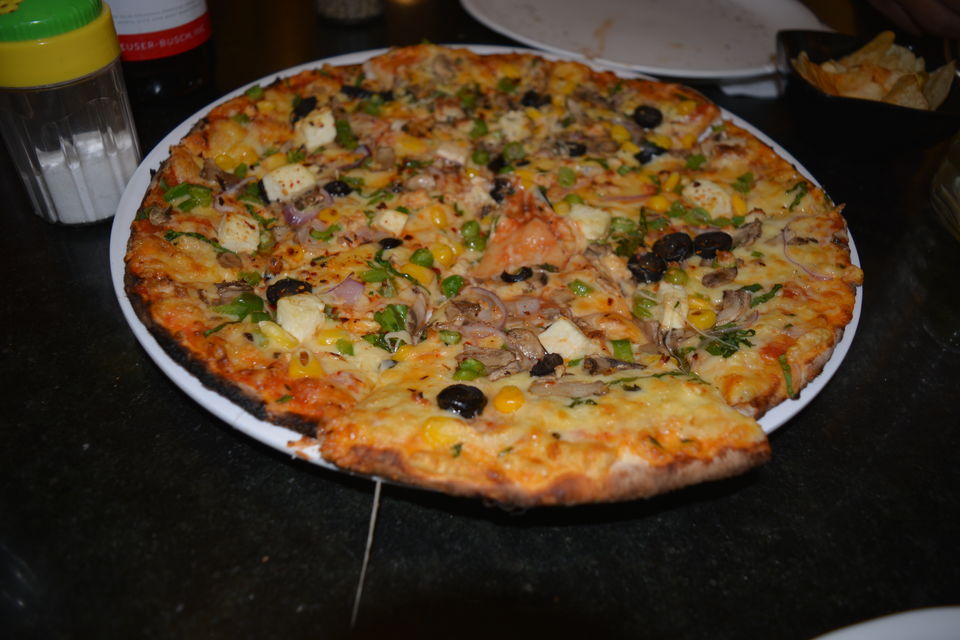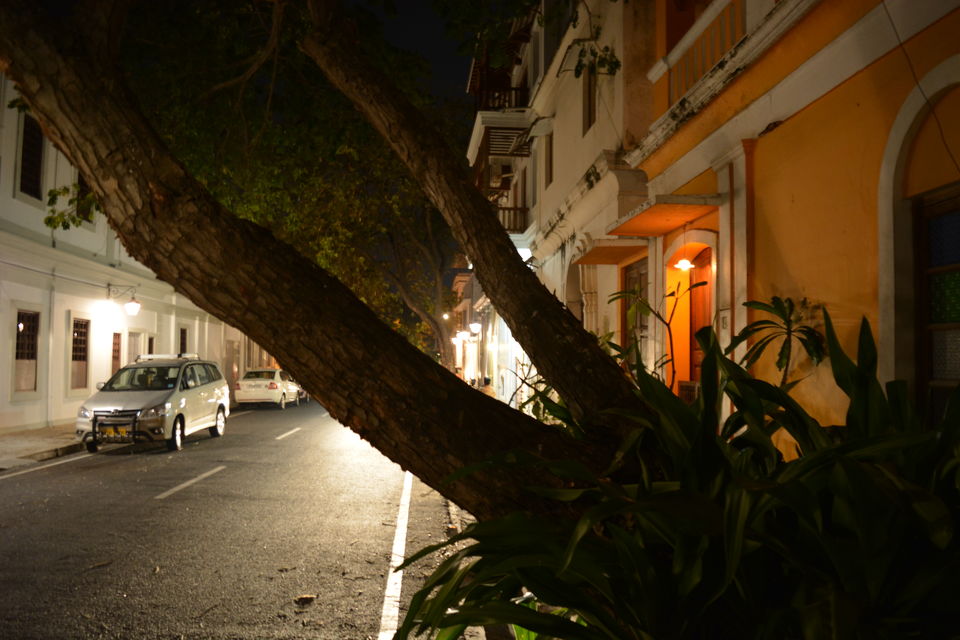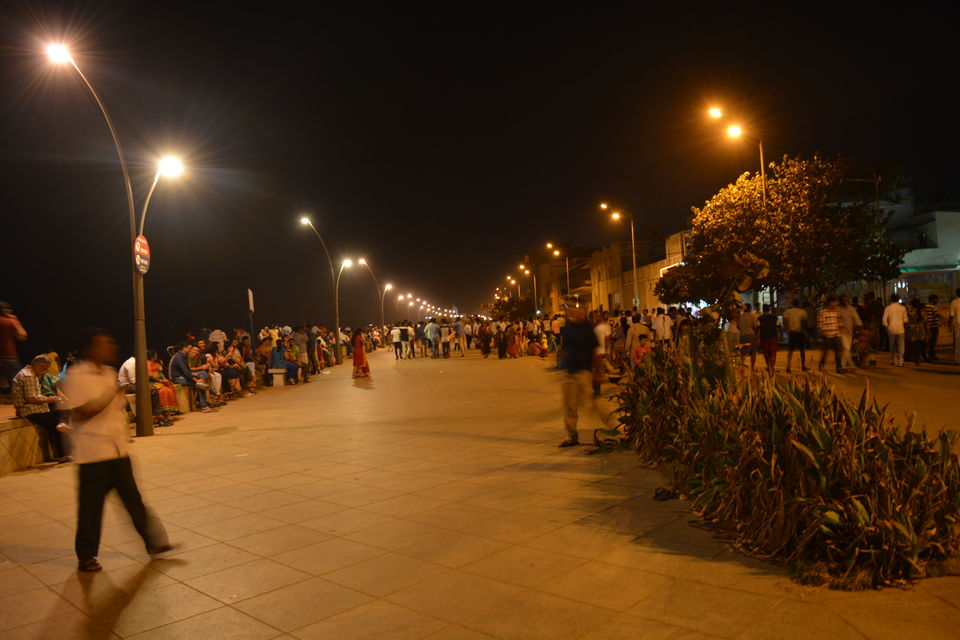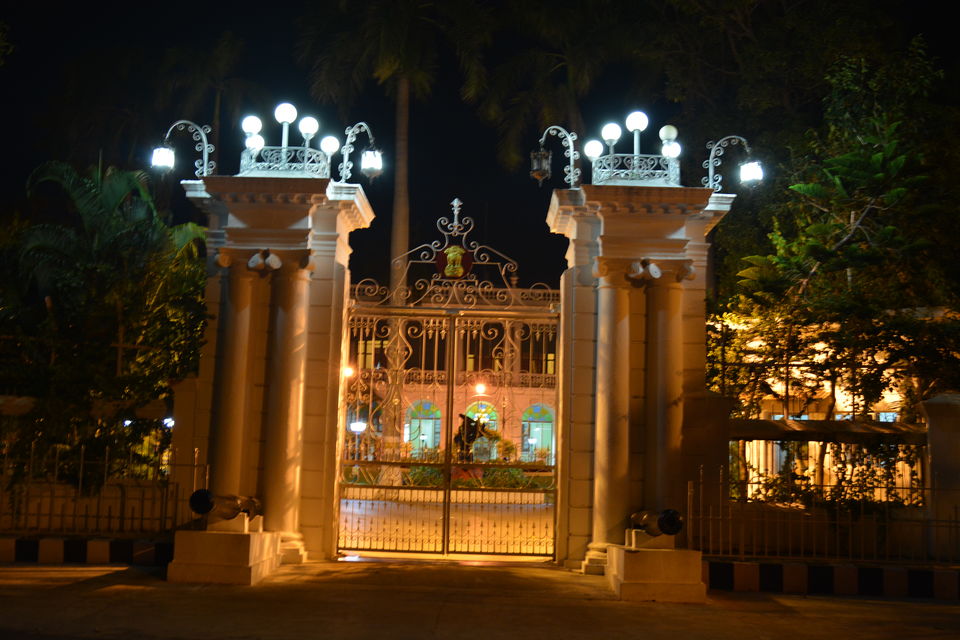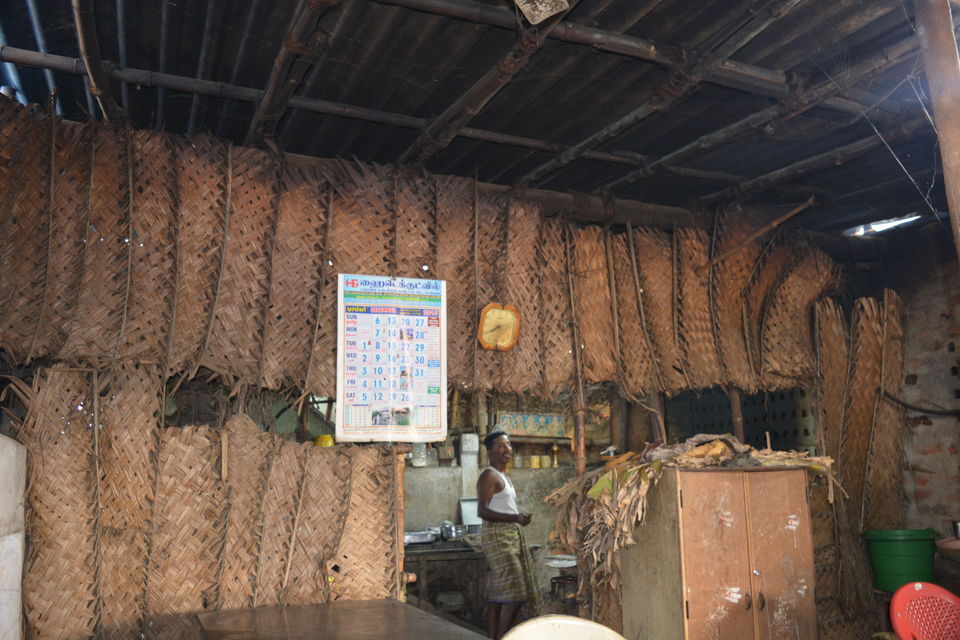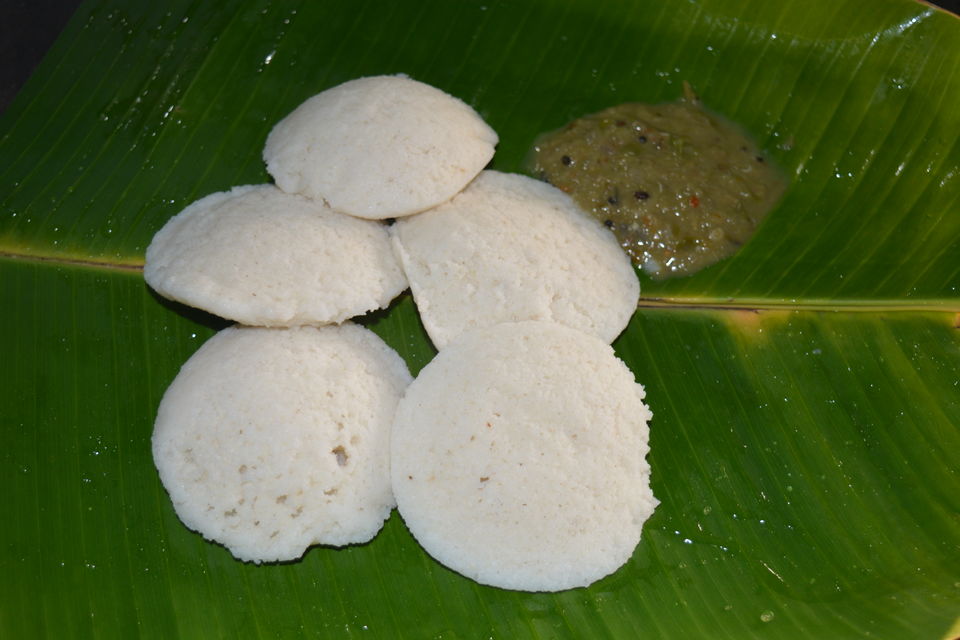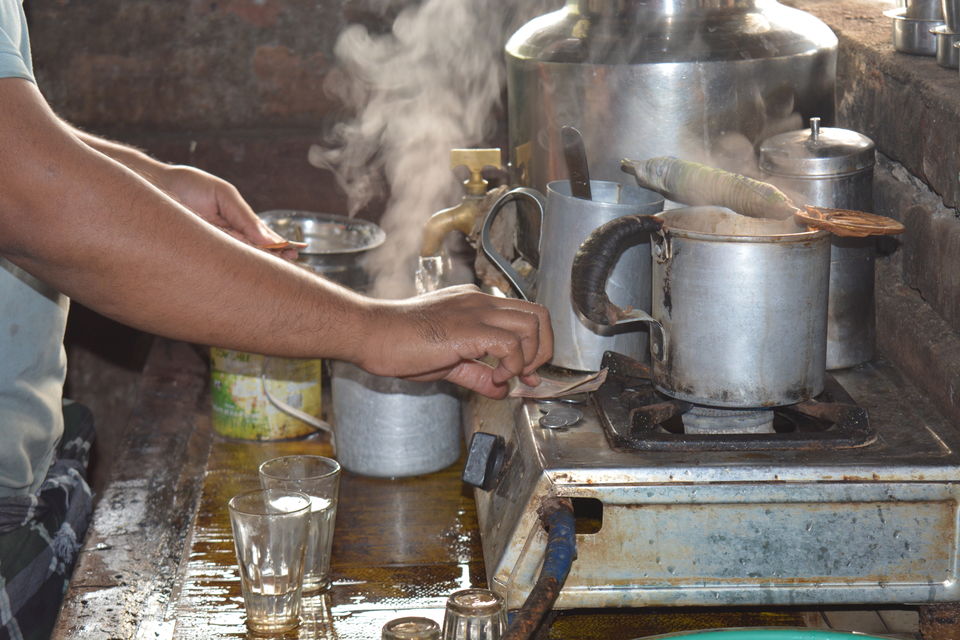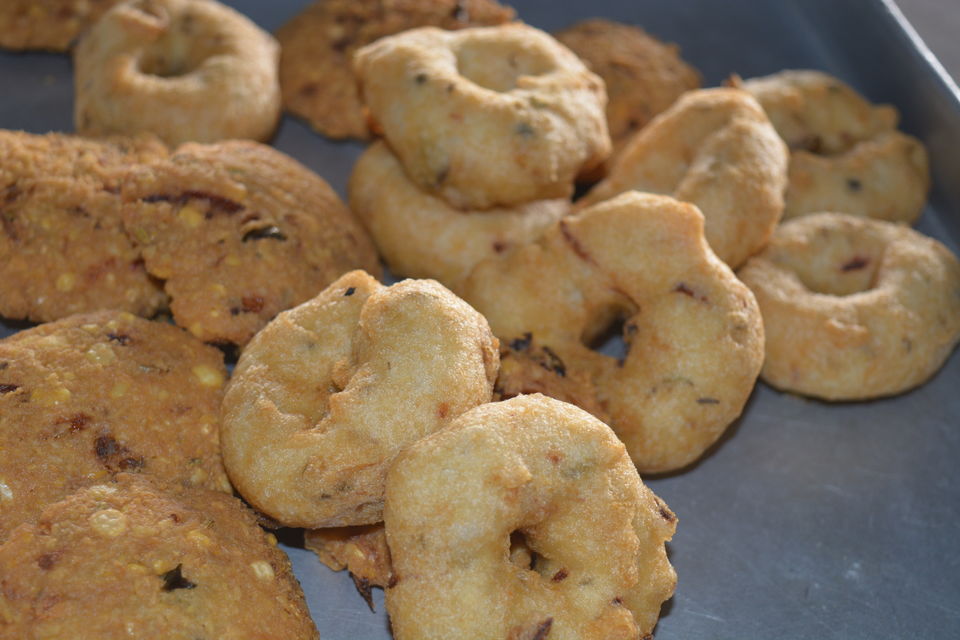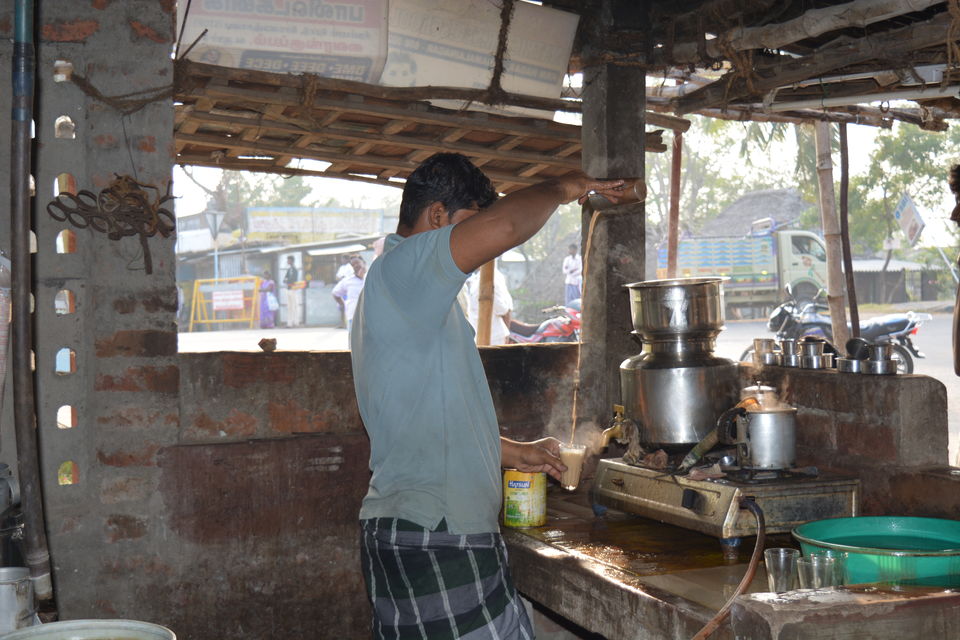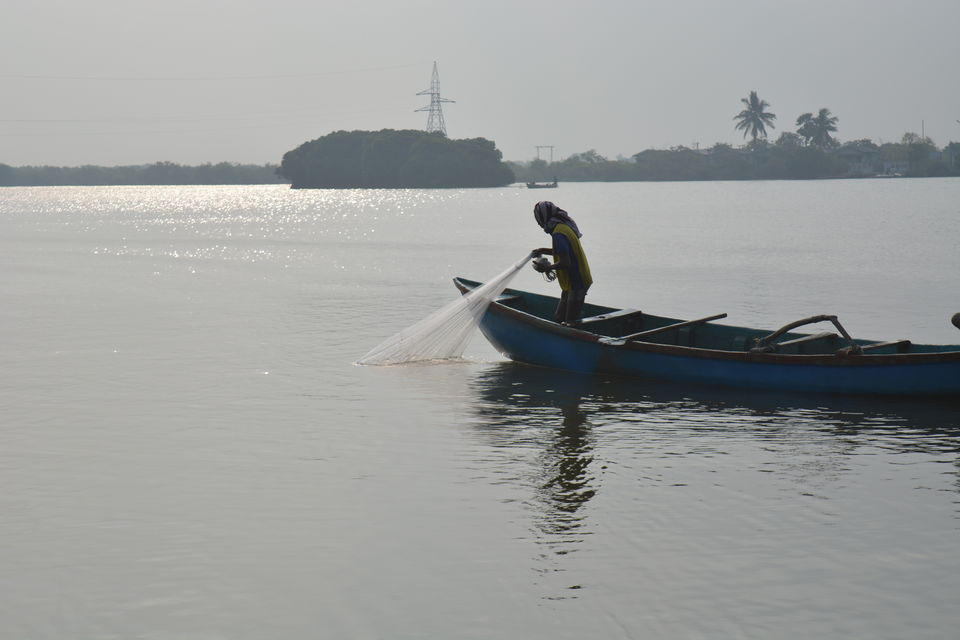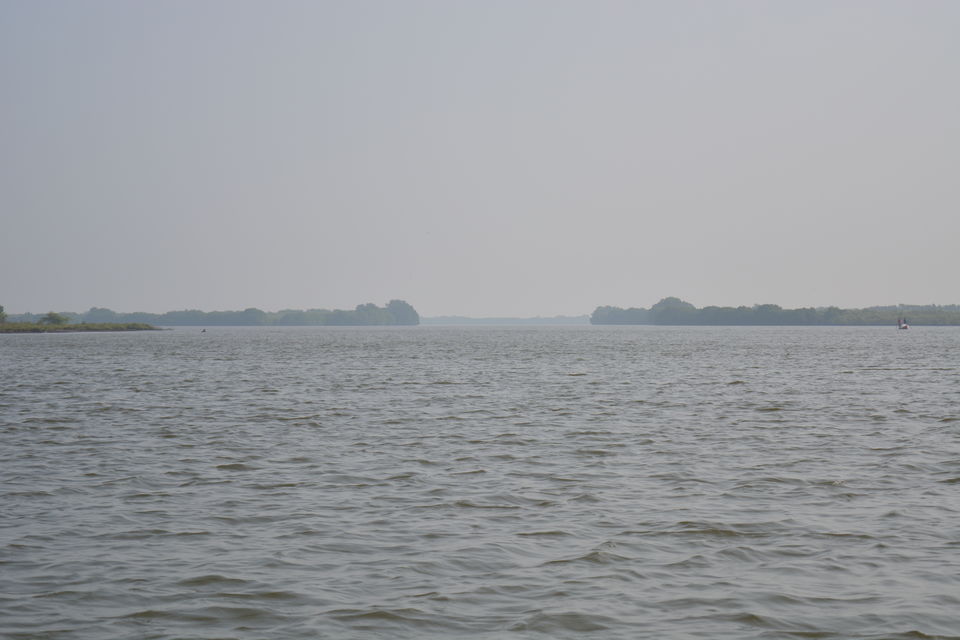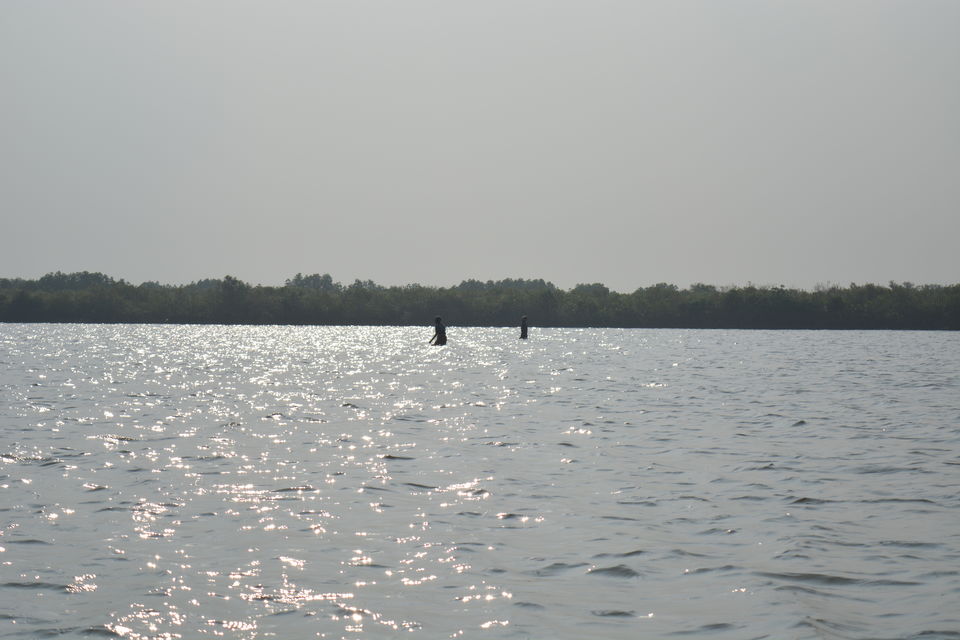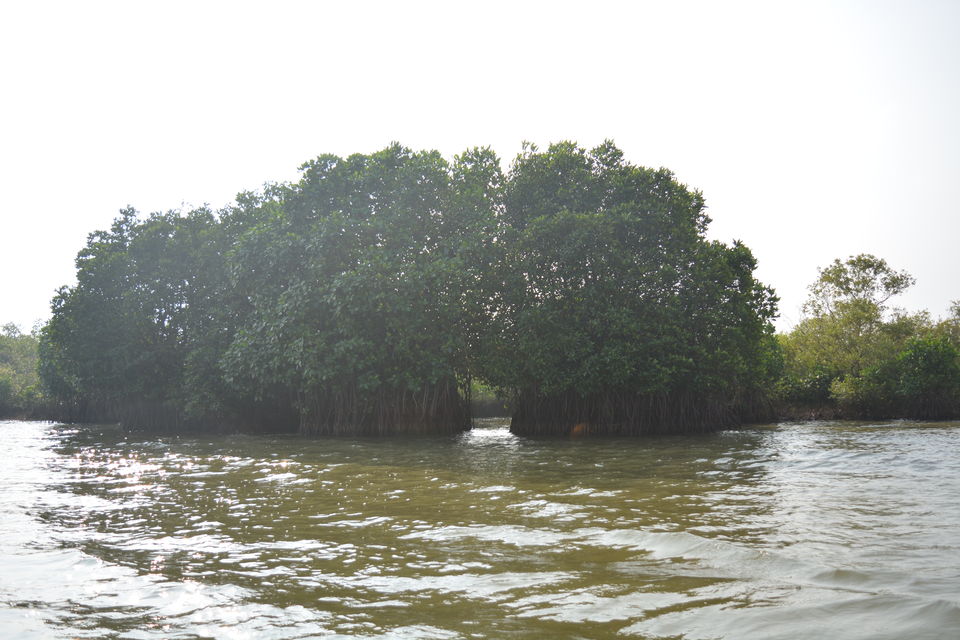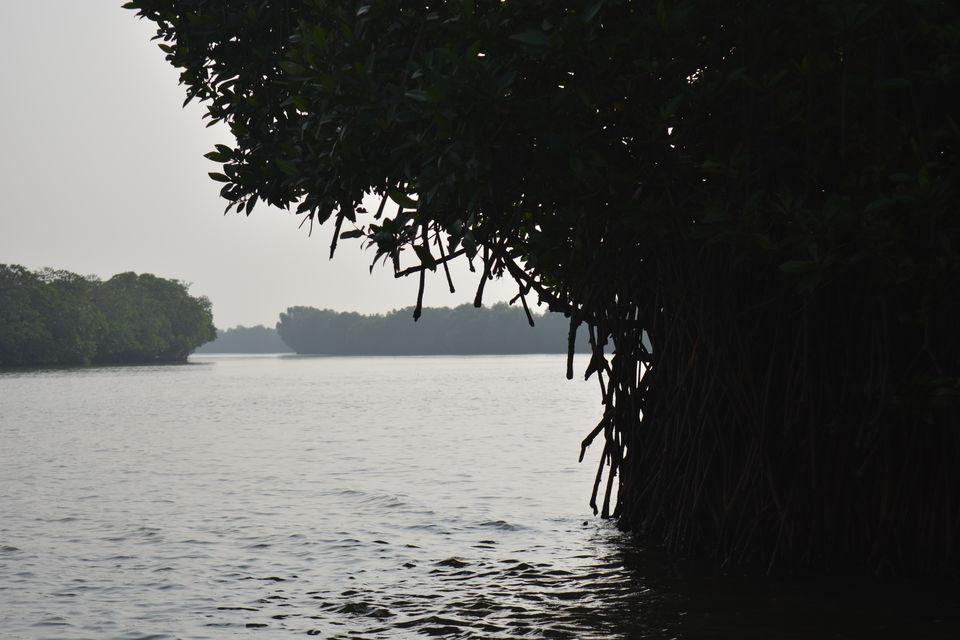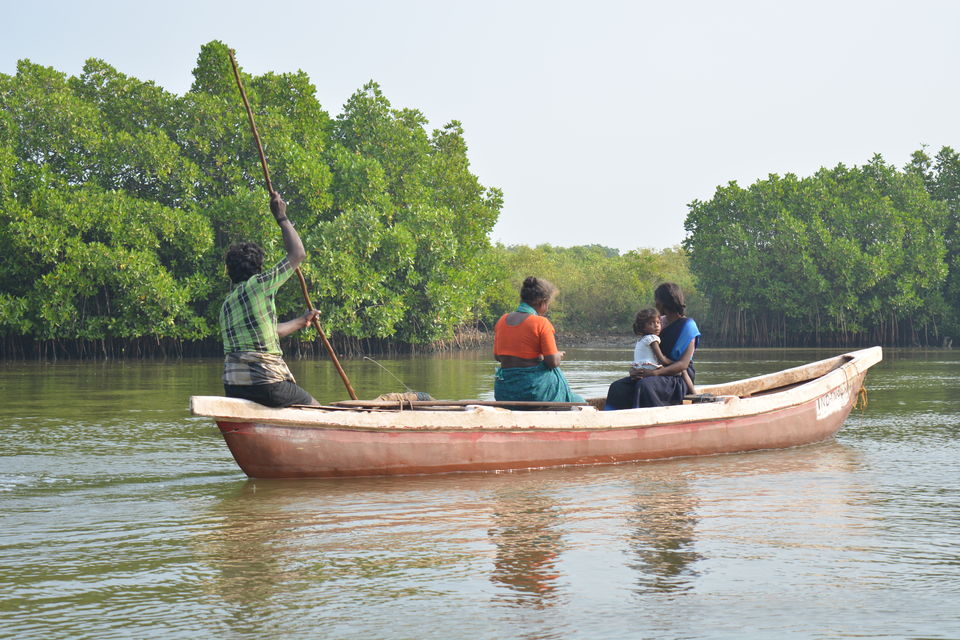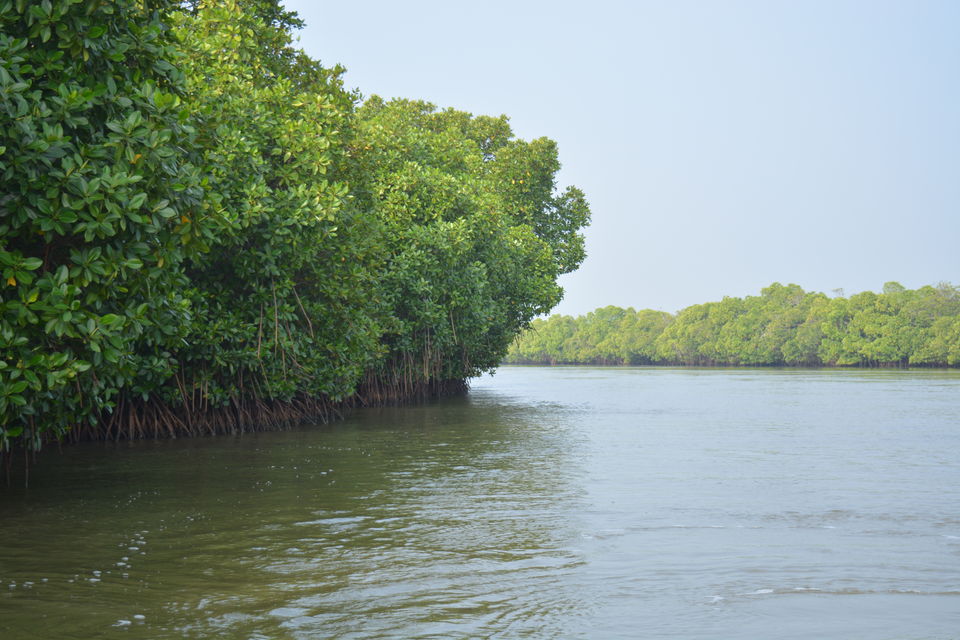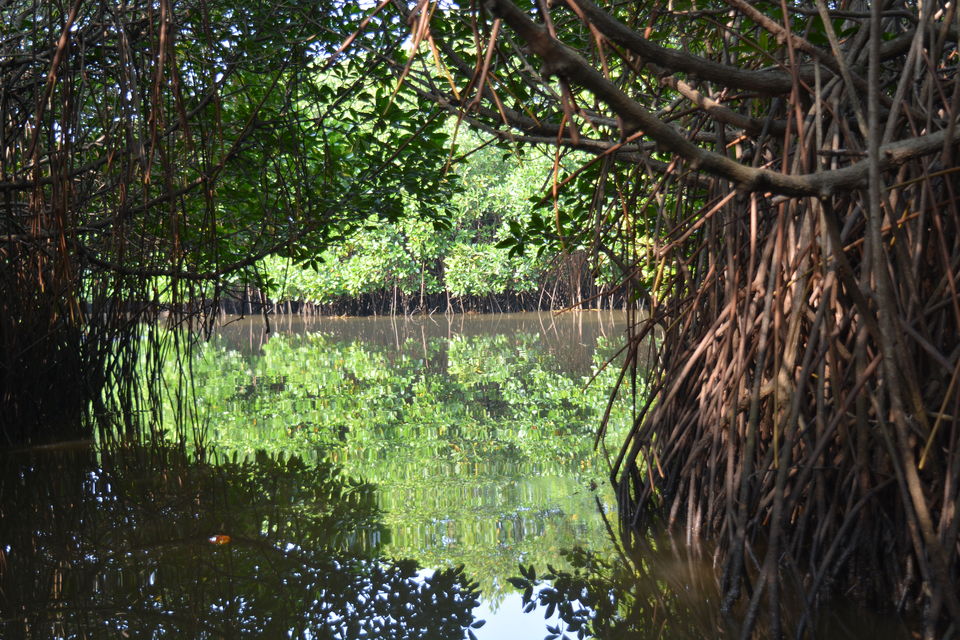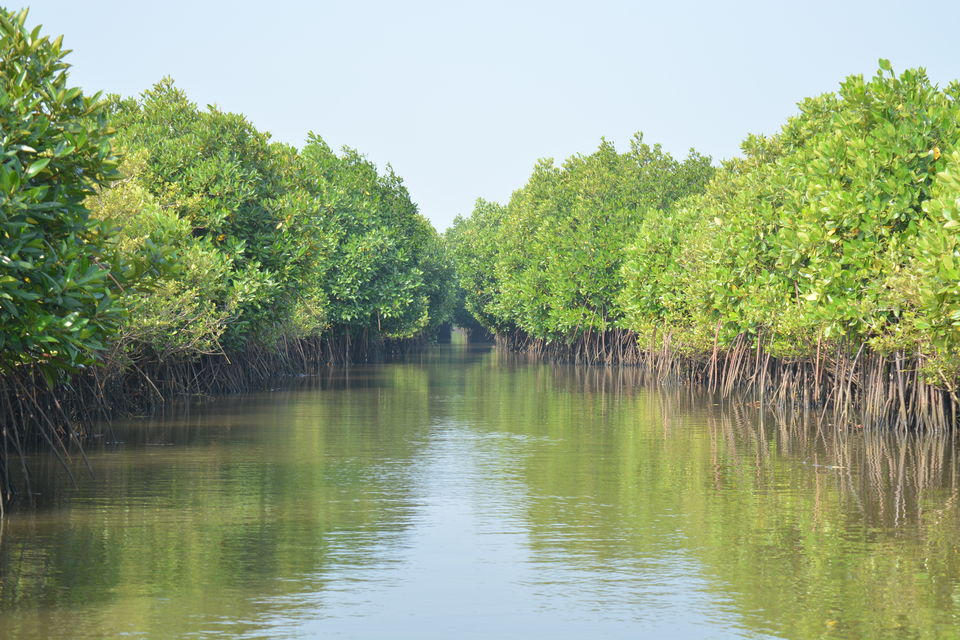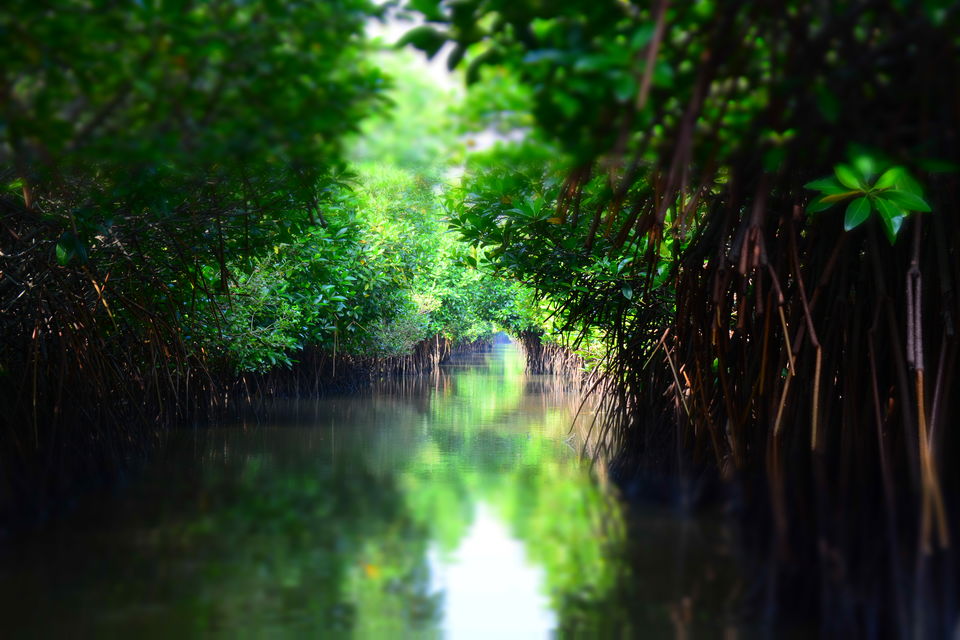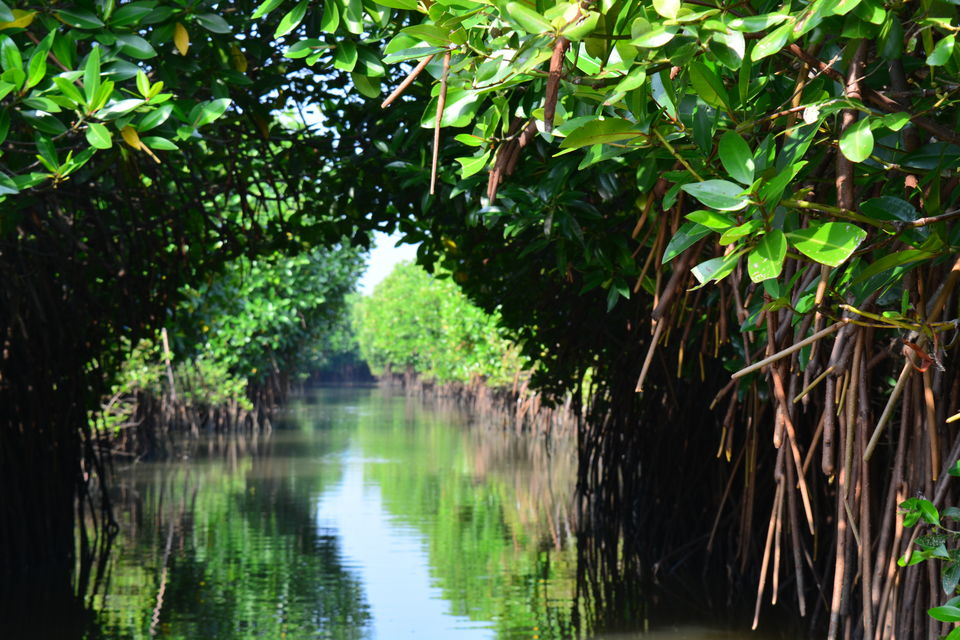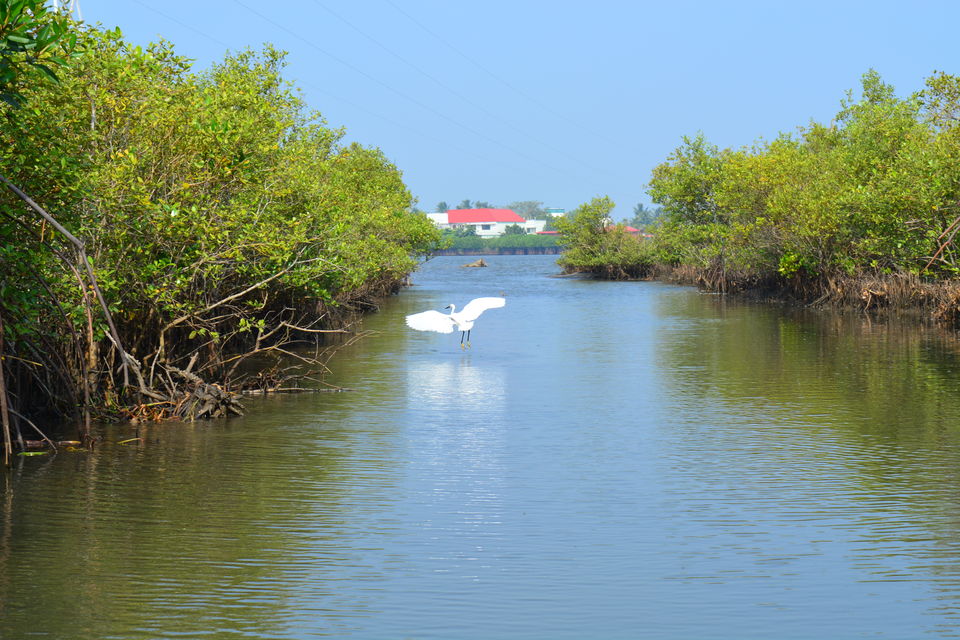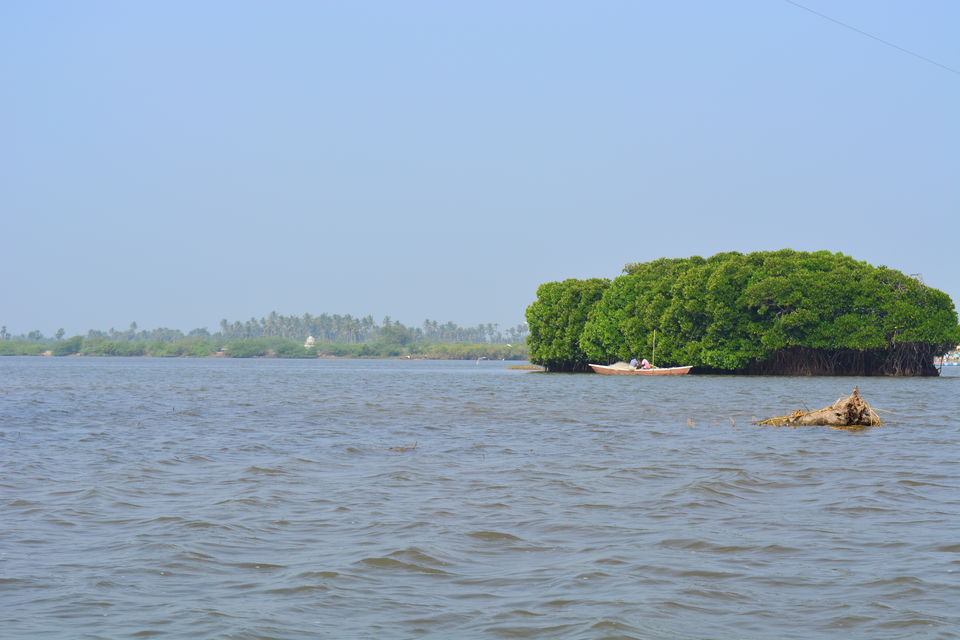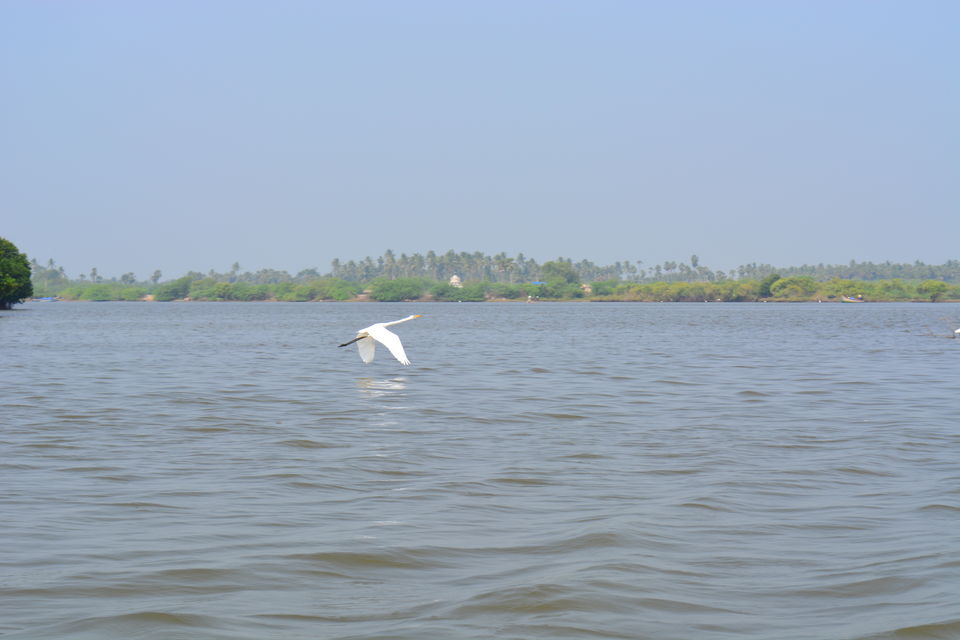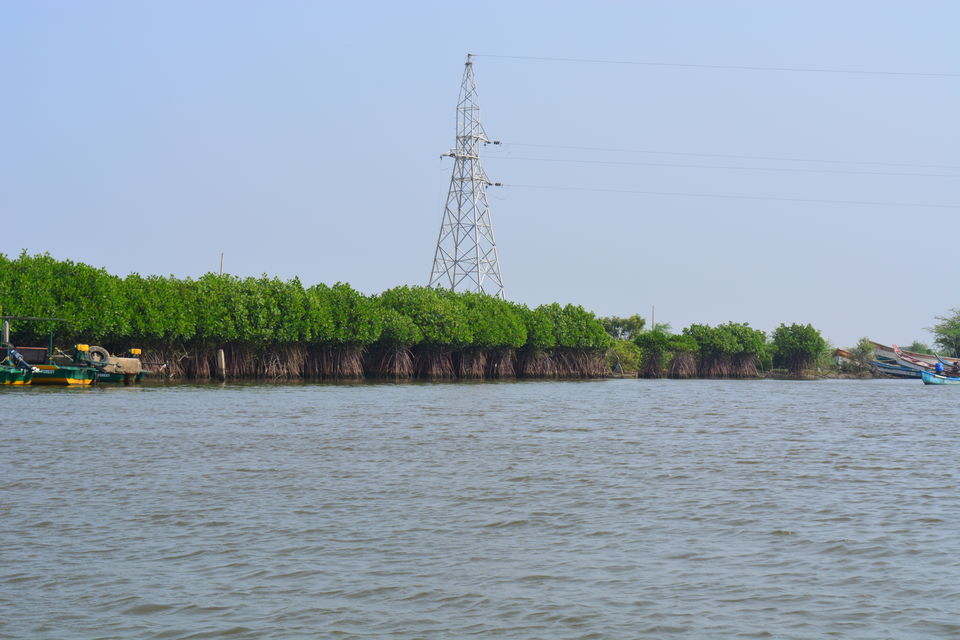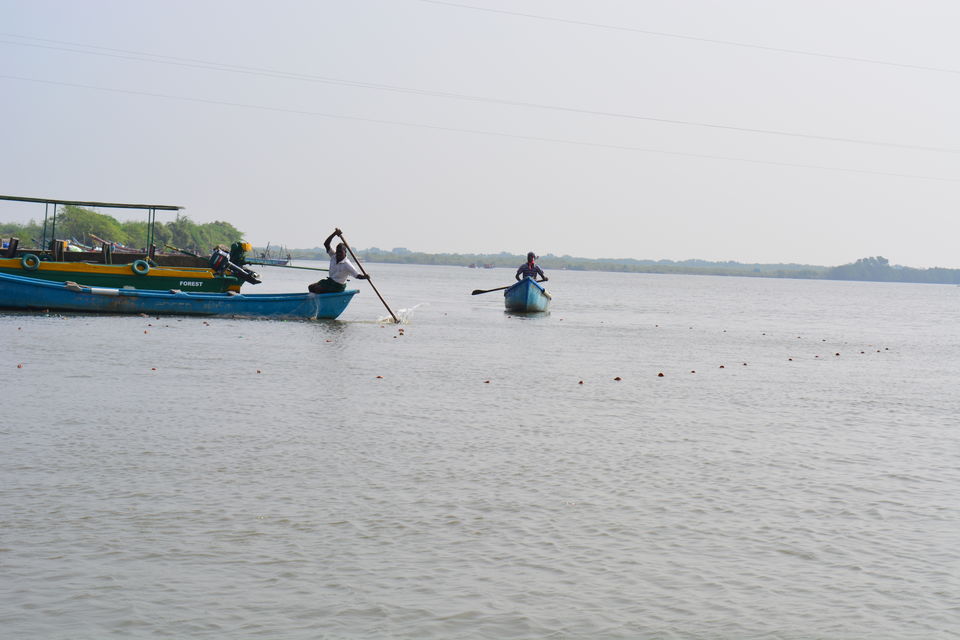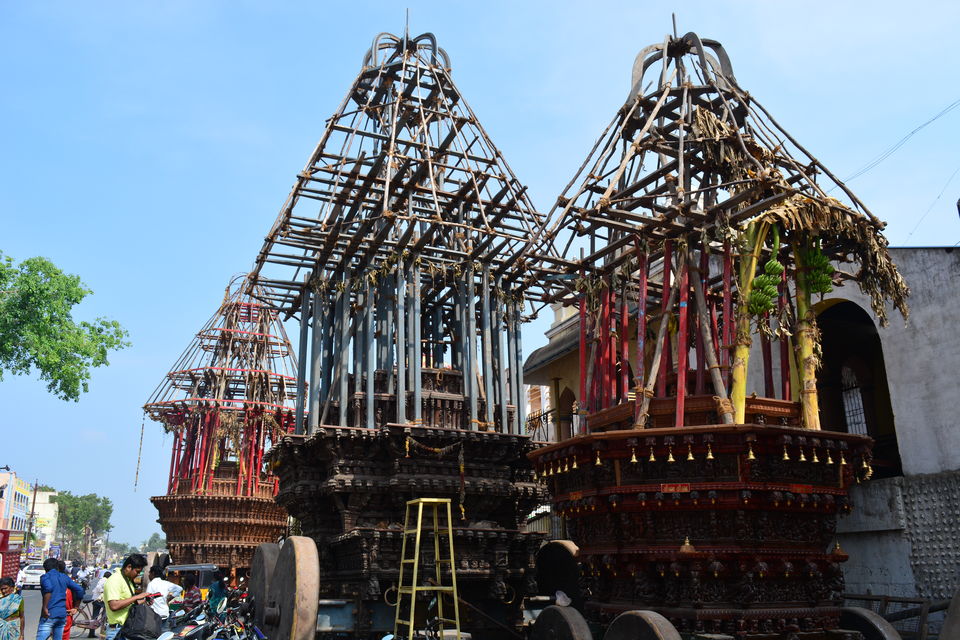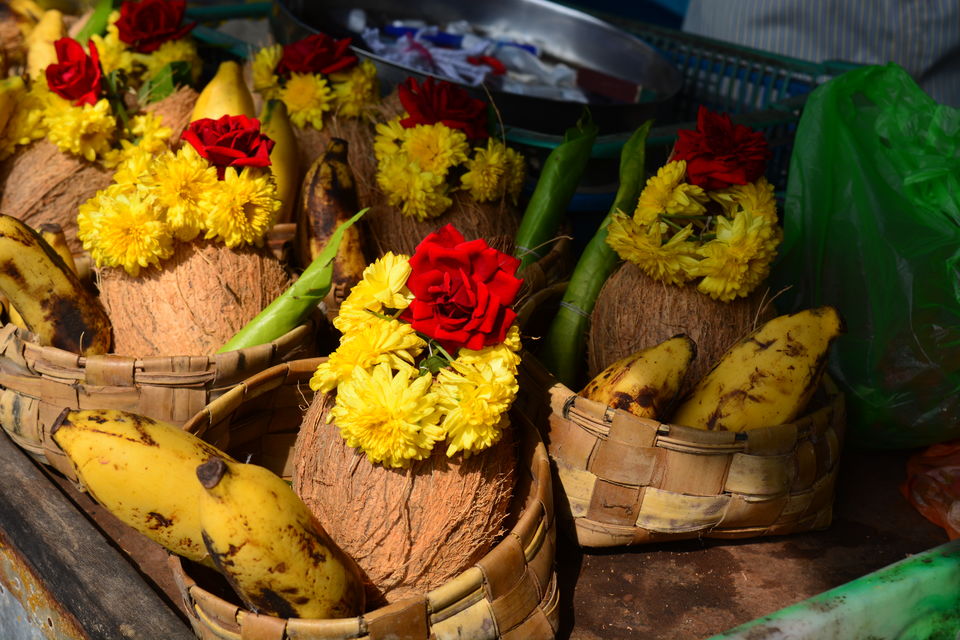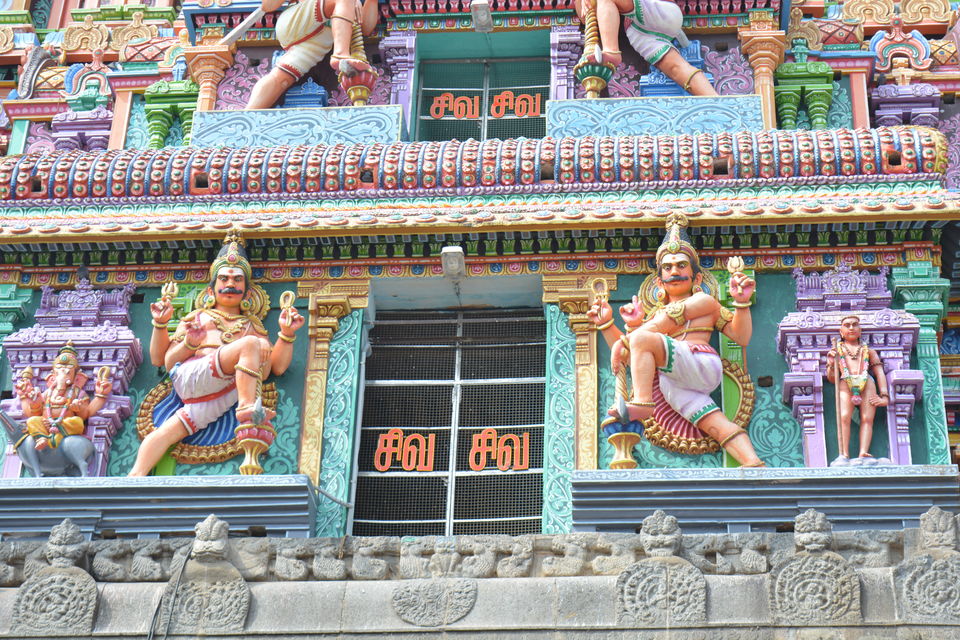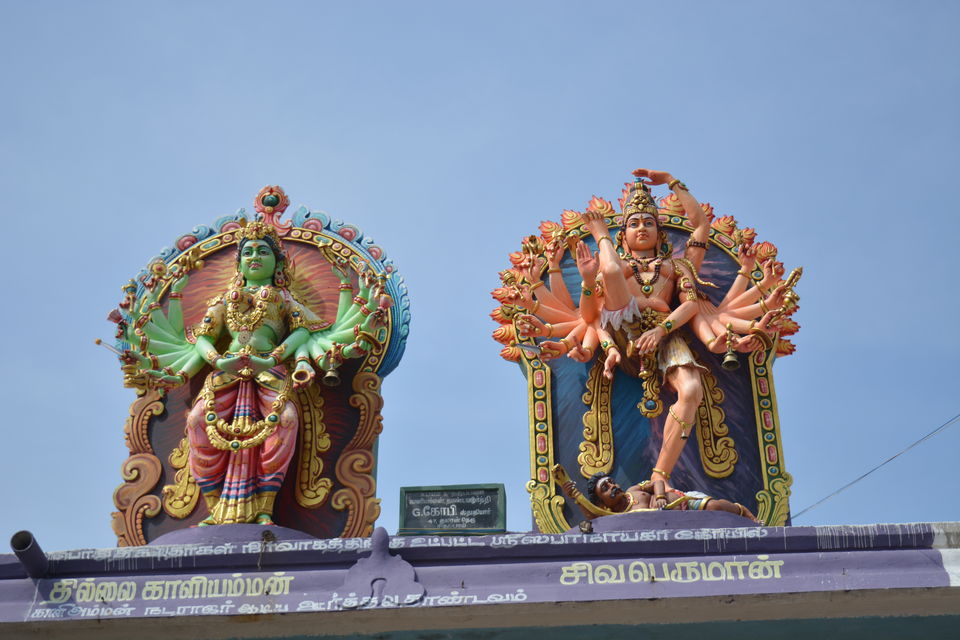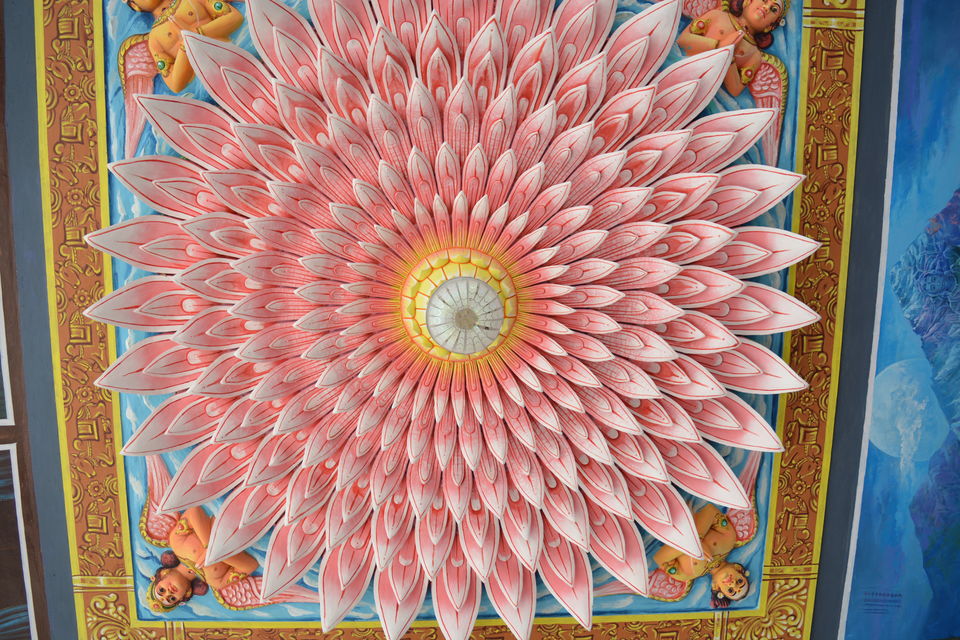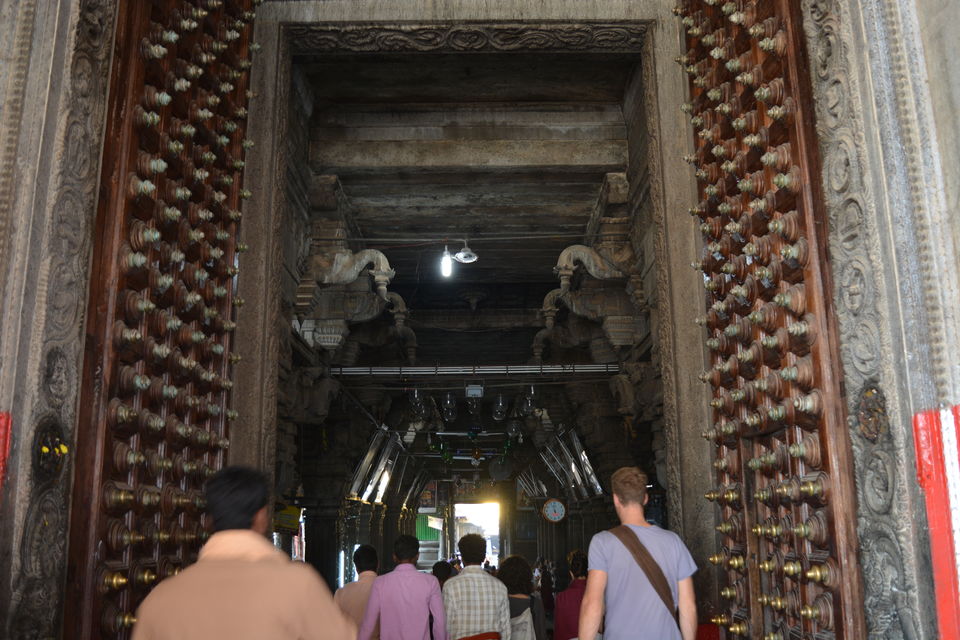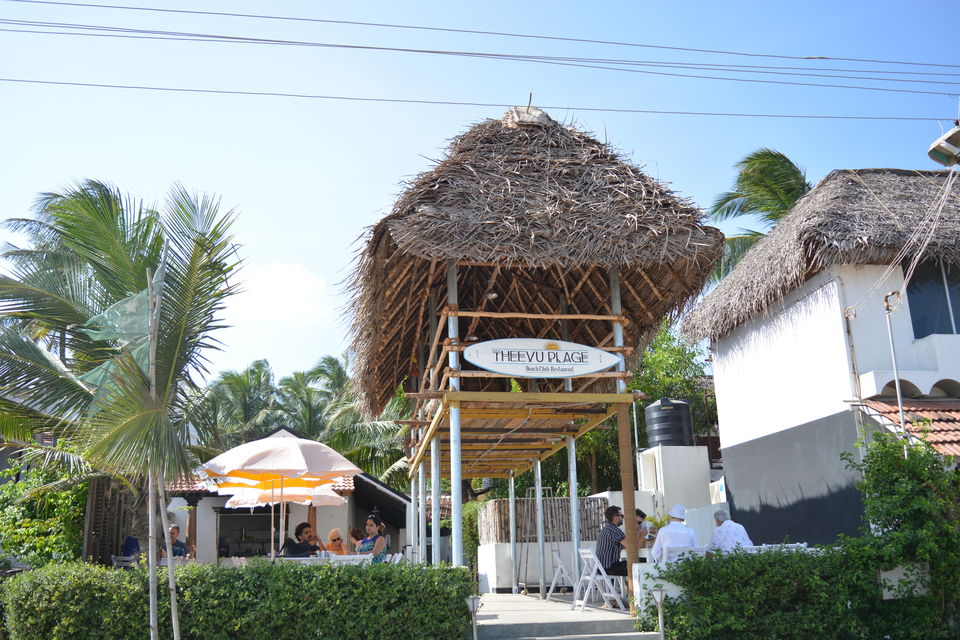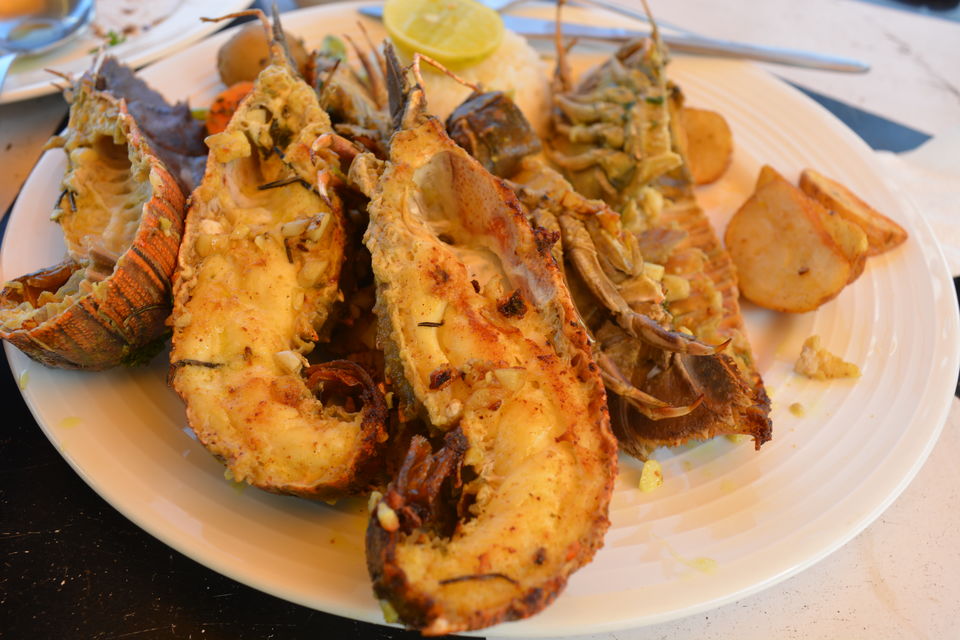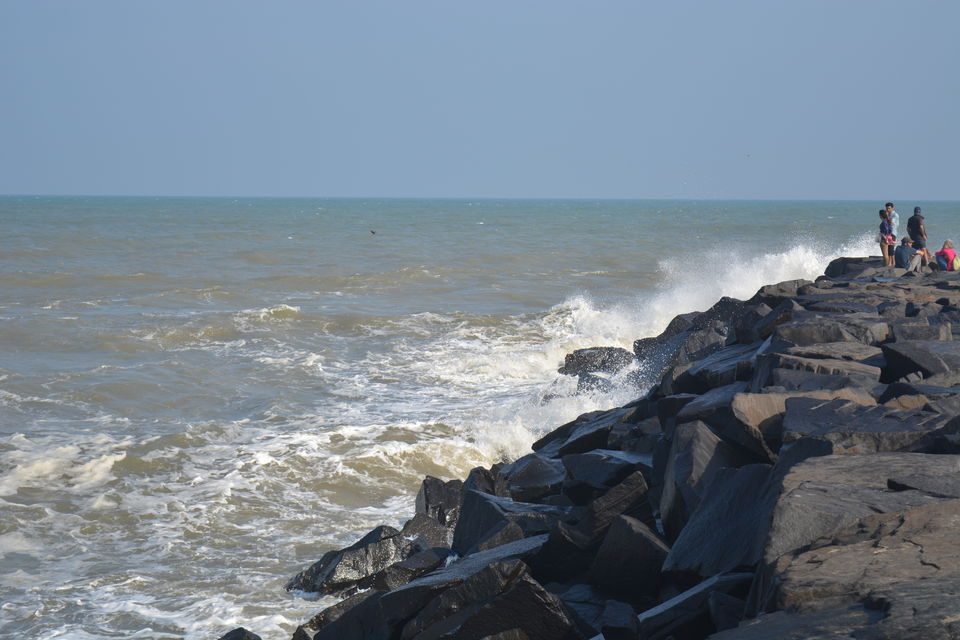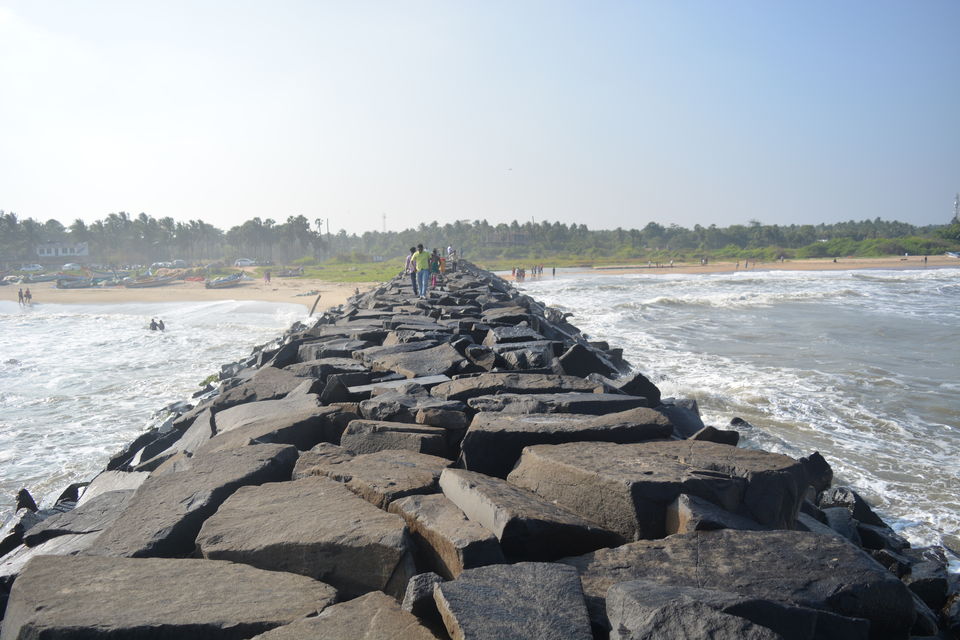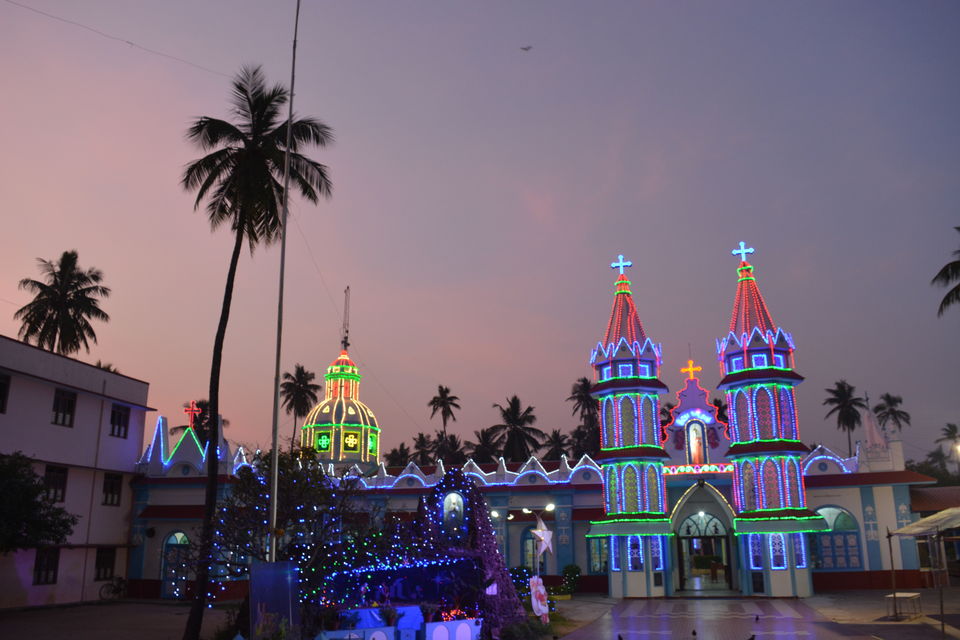 It was a long weekend on New Year this year (2016). What more a traveller can ask for. So it was decided that I am going on a trip not especially to celebrate New Year but to travel and see yet another place.
Now shortlisting on place, I wanted to go on some beach and finalized Pondicherry which has been on my wish list from long. I had a company of one of my junior cum friend who is working in Chennai. So, we decided that I will travel Chennai by bus and then we will take the beautiful ECR (East Coast Road) from Chennai to Pondicherry to satiate our thirst for driving (bike) also at the same time.
So, on 31st Dec, 2015 I left for Chennai in the evening and reached there by 11 in the night and we celebrated New Year in Chennai and then left for Pondicherry via Mahabalipuram early morning of 1st Jan, 2016 at 5:00 am.
Day: 1
Cold breeze welcomed us making our journey just the way we have wanted. Distance from Chennai to Pondicherry via ECR is around 160 kms. Road is in very good shape and it can be covered easily within 3 hours without any break.
Beauty of ECR is that you will drive parallel to sea for a large part of the distance. After driving 20 minutes we stopped to admire the scene and feel the exquisiteness of the moment with cool wind on face, empty road and sea to our left till sight goes.
We reached Mahabalipuram in 70 minutes (including 10 minutes break) and took a break there to visit the beach and beautiful sculptures there which includes Shore Temple, Pancha Rathas, Descent of the Ganges, Tiger Cave, Sea Shell Museum and Mamallapuram Light house. Al the stopovers were beautiful and a must visit. The carvings on the sculptures were amazing and leaves you wow when you give a thought to the skills of people in ancient times. One feels more amazed realizing how people have cut huge rocks in to exquisite and meaningful structures by hand and basic tools without existence of any machines.
Sea shell museum is a must visit and boasts of having more than 40000 varieties of sea shells from all across the world and when you get to know the fact that all this is 33 years' worth effort of one single man (K Raja Mohamed) and his passion, you feel lost for words to praise it. There are 4 sections and the collection has been impeccably arranged with a lot of information on them. 
After spending around 2-3 hours we again started for destination. Next stop planned was around 55 kms from Mahabalipuram at Alamparai fort which lies near Kadappakkam village. This is very old fort constructed in 17th century during the Mughal era. It once had a 100-meter long dockyard stretching into the sea, from which zari cloth, salt and ghee were exported. Currently it is in ruins but isn't it something even then. I suggest one should go there if travelling on ECR. It's a small detour of about 10-12 kms.
As sun was getting strong, we dint spend much time there and left the place in 15-20 minutes to continue our journey. Pondicherry was now 50-55 kms from there and it took us about an hour to reach. So after multiple stops at wonderful landscapes and monuments we reached Pondicherry at around noon.
After freshening up at hotel, we had lunch and then went to visit Sri Aurobindo Ashram. It was a very serene and quite place with pin drop silence. One is not supposed to speak anything. You can hear your breathing and it's an experience in itself. Samadhi of Sri Aurobindo is in the ashram and people visit to pay their homage and meditate.
After that we visited French Colony and Paradise beach. Since we had bike and need not depend on local conveyance, we were able to visit many more places with convenience than expected. After having a good bath at Paradise beach we came back hotel, took a bath now it was time to savor delicacies of Pondicherry. We went to Café Des Arts which is run by French people and has awesome ambience. It's an antique art-inspired café serving French café food. It is definitely a laid back café where you can spend quality time over coffee and books or with friends. Sadly, can't comment on food quality as we reached there at around 6:55 pm and closing time of café is 7:00 pm. But with the smell, I am sure I missed something good.
So we went to Café Xtasi. It is one of the best places for sumptuous brick oven thin crust pizza. Ambience is not that great but definitely pizza was. After that we went to Baker Street for trying some cakes and had 3-4 varieties of pastries and quiche (can't remember names) and everything was finger licking good.
It was quite late now and we decided to call it a day and next day was again we had a hectic and long plan. On the way back to hotel we visited Basilica of the Sacred Heart of Jesus and in night under decorations and lighting it was looking beautiful.
Day: 2
We had planned to visit Pichavaram Mangrove Forests (around 70 kms from Pondicherry) which is world's second largest mangrove forest.
We started early morning at 6:00 am. We visited Immaculate Conception Cathedral on the way and stopped to take few snaps. After travelling for around 60 kms there is a left turn which goes to Pichavaram Boat house which takes your through Mangrove forest. At the turn we stopped for having breakfast. It was a local shop without any name and it turned out to be one of the best south indian food I had in long time. We had Idli and Vada with spicy chutney which was heavenly. The humbleness of the place was adding to the taste and beauty of overall surrounding.
Pichavaram is simply stunning and was one of the biggest highlight of our trip and we were thankful that we visited this place as initially we had a debate whether we should visit Pichavaram or not as it is very far and we might loose on visiting some good places in Pondicherry. We took a boat for about 2 hours and you need to do some talking and setting with boat man to take you to extreme corners of the forest for which they will charge extra 200 bucks and trust me to make that deal as you are going to feel good about it. You will feel that you are in a different world. Watch few pics to decide for yourself.
After spending quality time there we decided to visit famous Thillai Nataraja Temple of Chidambaram which is about 15-20 kms from Pichavaram. Temple is a great piece of architecture and is grand in appearance and details. Photography is prohibited inside the temple, hence have uploaded few pictures only of outside but you can make out what an architectural marvel this temple is even from that. Whenever I visit such ancient temples, monuments, etc. I am always left awestruck and humble by the skill and dedication people had in old times. I mean it's a feat to build such marvelous structures without any machines and technology.
After that we left back for Pondicherry and reached back at around 1:00 pm. It was time for lunch and we were wondering that why in the world we had not tasted sea food till now. So we decided to go Theevu Plage at Serenity Beach. This sea food restaurant is at perfect location overlooking sea. We ordered Great Sand Lobster and Prawn Pepper and both were just awesome. But yes, though this place has good view and splendid sea food, menu is very small as they only cook fresh catch of the day, so menu keeps on changing and one more thing price is on higher side plus it's not the place if you are feeling really hungry. But for light eat and excellent view, this place deserves a visit.
After that we decided to visit Auroville. It's an experimental township build with vision of a place where men and women of all countries can live in peace and harmony and aims to achieve human unity. It is a good place to visit and could have been much better if one is allowed to enter inner sanctum of the grand Matrimandir which is the edifice of spiritual significance for practitioners of integral yoga.
After that we went to Auroville beach to relish sun set. Everything seemed so accomplished and complete in that moment. We were free and released, no urgency, no commitments in that brief moment. I guess I was letting the feeling to sink in.
After that we went back to hotel to freshen up and then left for dinner and some more cakes. Today we went to Hotel Du Parc which again was having wonderful ambience and outdoor seating (my personal favorite). Food was not that great here but chilled bear and ambience made up for it.
Now it was time to savor some more cakes and we stopped at Zuka which had very tasty cakes. We tried colorful Rainbow and Coffee Mist. Evening was getting better and it was time to make it memorable, so we headed to Promenade Beach.
At Promenade beach you can sit for whole night and can enjoy over meaningful conversation and beer. You can also take a long stroll there. We both sat there for more than an hour and had some very eloquent conversation. After that a stroll with kulfi added to the flavor of the night.
Now it time to head back hotel and call it a trip. Next morning i left back for Bangalore and my friend for Chennai.
So, in a nutshell, it turned out to be a wonderful trip, much better than expectations. Again as this trip was not that planned and without much of expectations, everything was overwhelming and welcome for us. I am definitely visiting again to Pondicherry and yes you can make most of the place if you have bike (like Goa).
So, bike, beaches, beer, pizza, sea food, cakes, back waters, mangrove forest, architectural marvel of temple, colors and a good company…LIFE IS BEAUTIFUL.