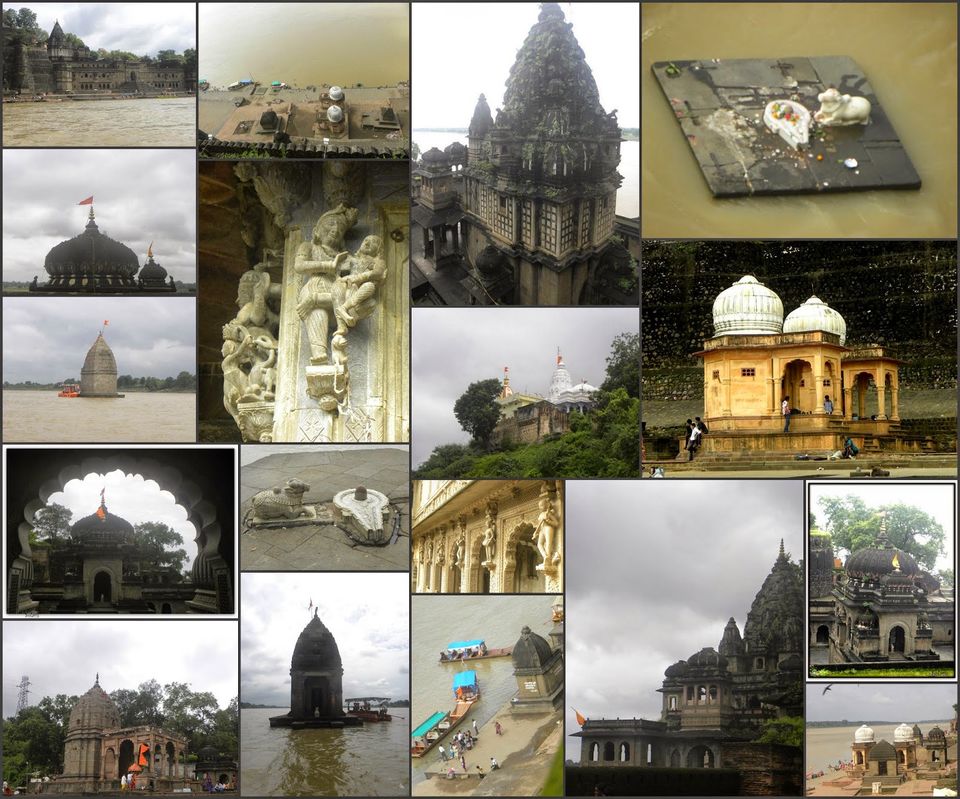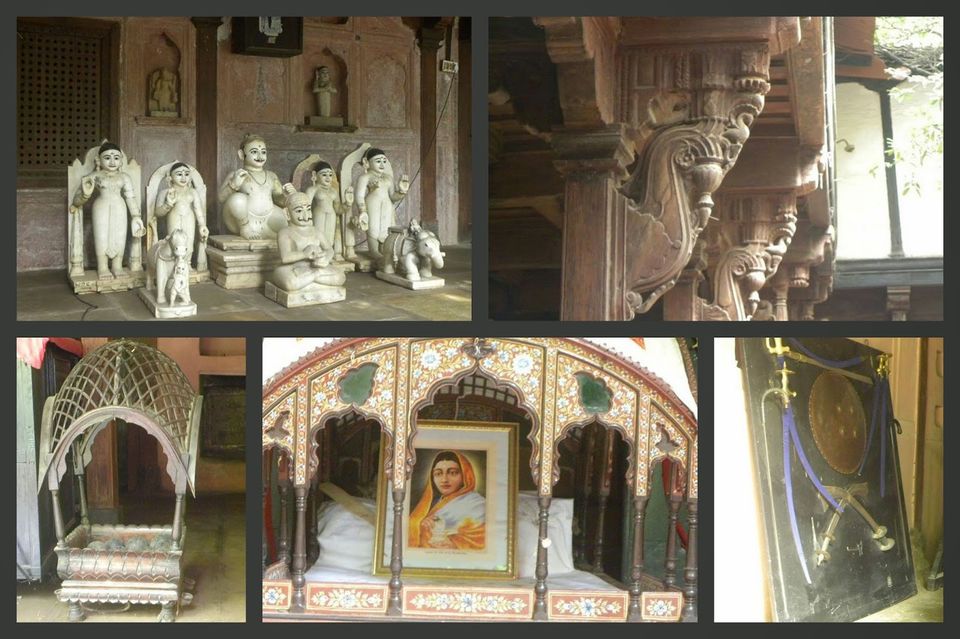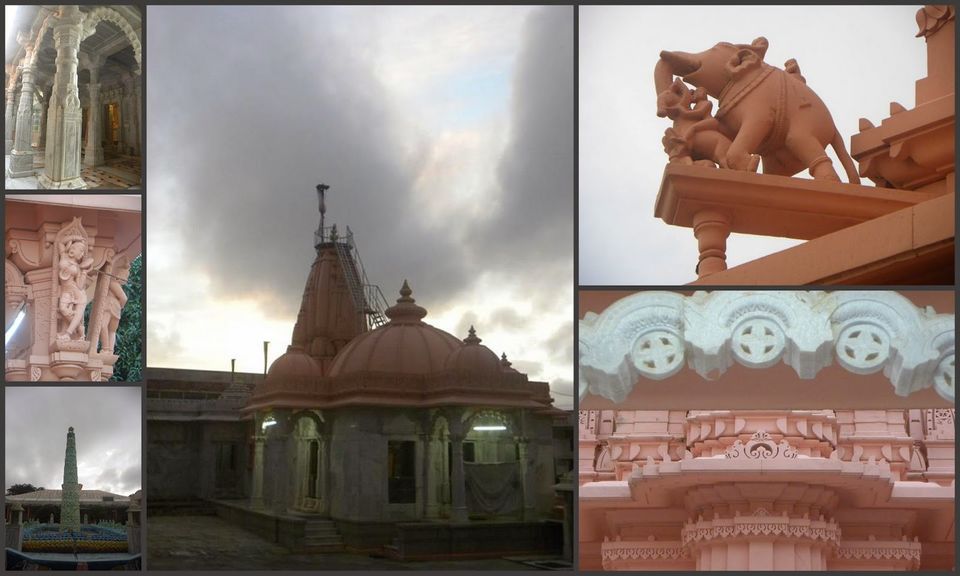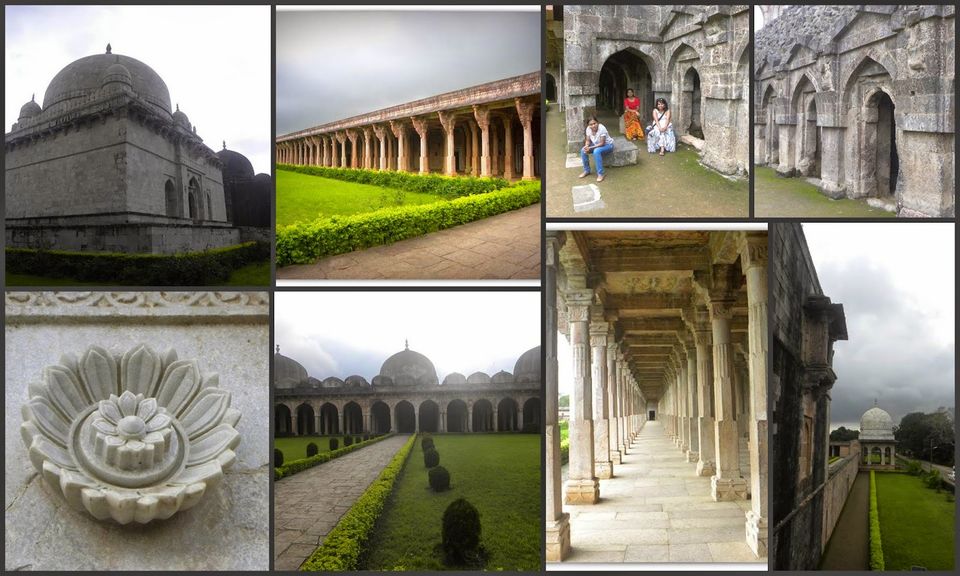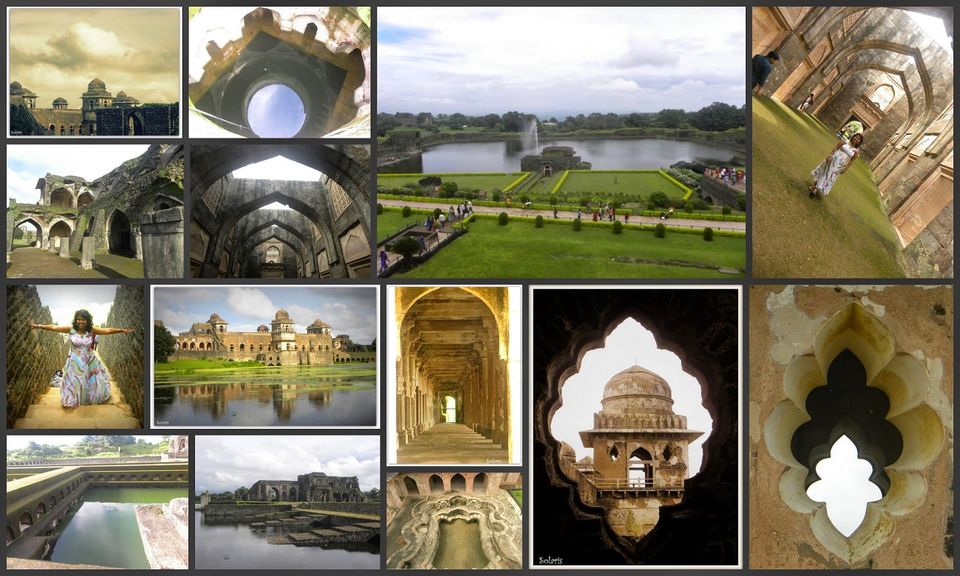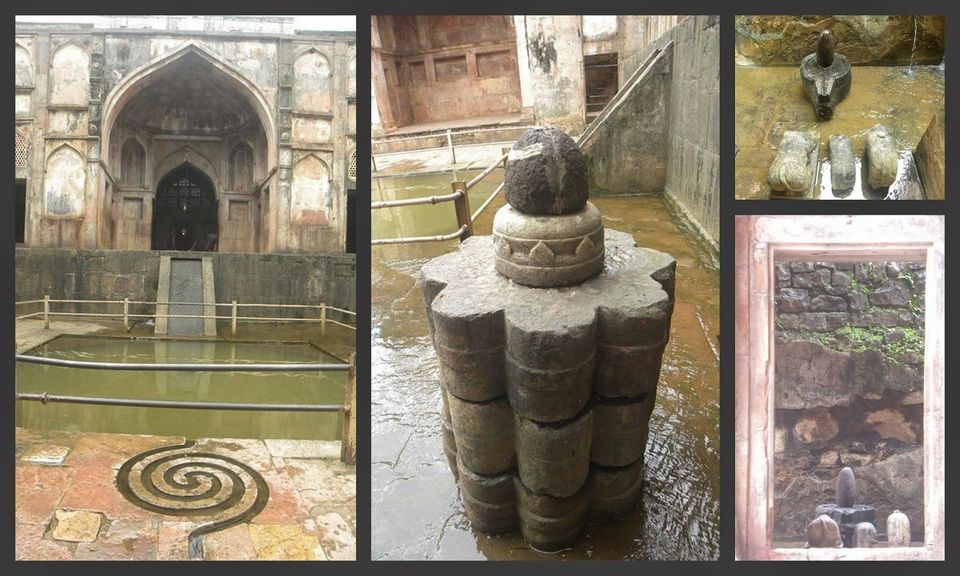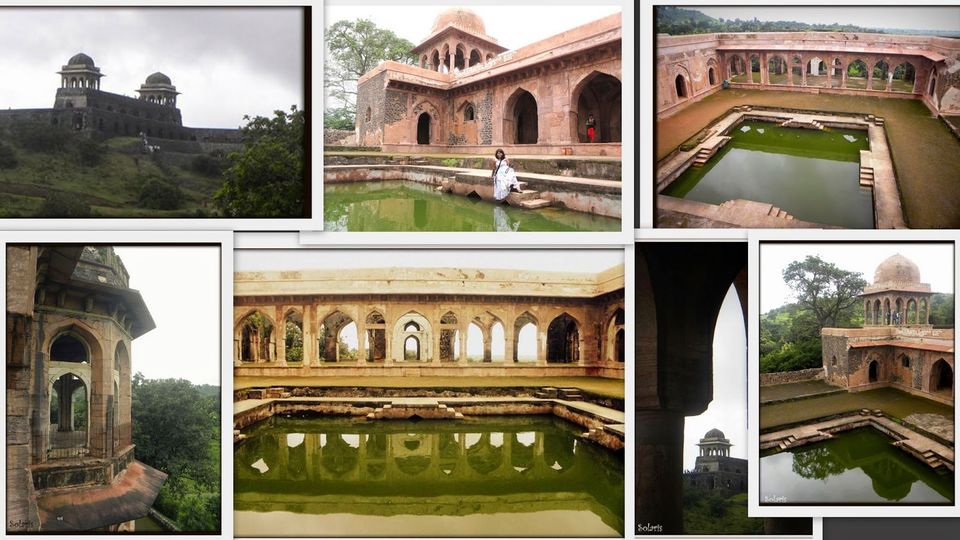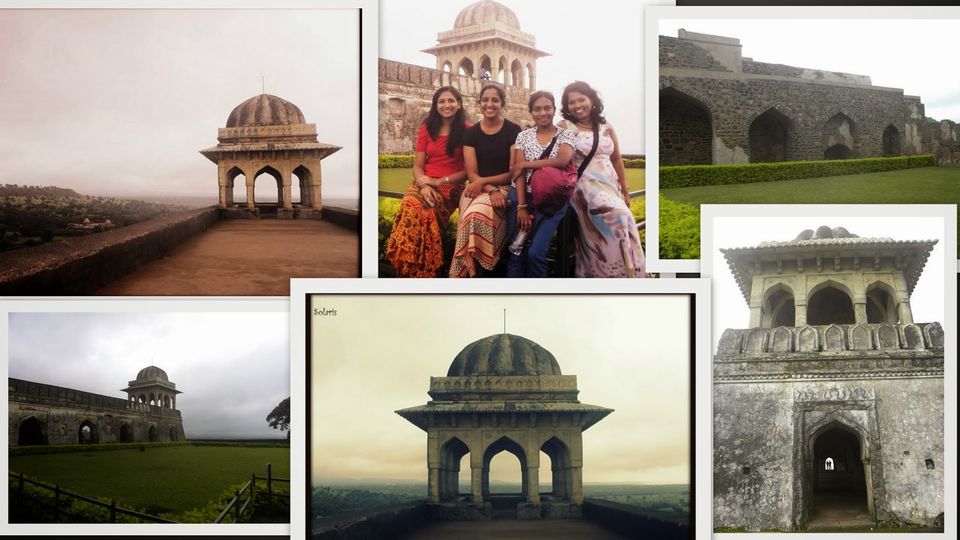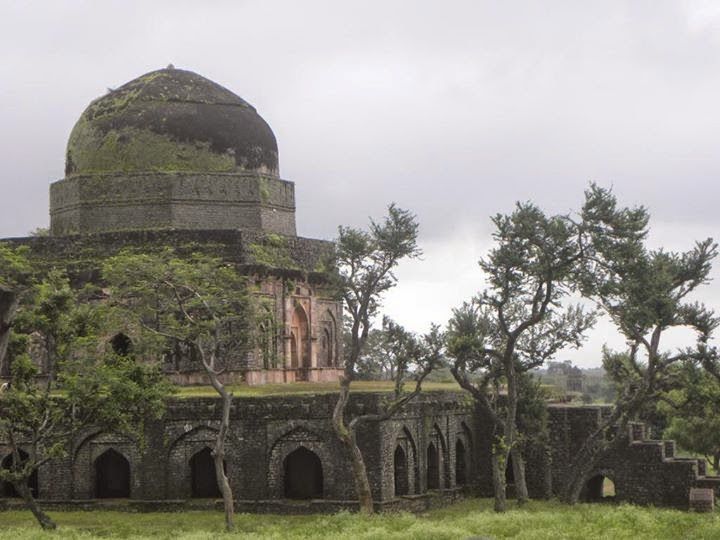 Monsoon arrives and the greenery around you compels to explore, pushing you to go out and travel. After few treks for the season, mind was finicky with the idea of exploring Madhya Pradesh. MP, itself has a very glorious past with Palaces, Fort, Waterfalls, Rivers etc. on their majestic display. We planned to explore Khajuraho. We had 4 days long weekend coming ahead with 15th August, 2013 falling on Thursday, apply a leave for Friday and Saturday being off for all of us. With plan ready, and all set we waited. And then the big blow came, I was shocked to my wits end when I saw the train tickets were full to the brim and further booking would have landed us right on long waiting list. In frantic desperation, I called my other colleagues who were supposed to accompany me on my venture. Dropped the bomb of train tickets and postponement of plan (Because in my rulebook, plan never cancels but merely postpones!). Told them to wait till I come up with some other plan. I recollected, some time back, a friend of mine was asking to plan a trip to Mandu. It is a city of 'Mahals and tombs' with a history of beautiful story of Singer / King Baz Bahadur and Songstress/Queen Roopmati.Directed all my time and resources to get the details of Mandu and within a day came up with Itinerary for same. Conference called my friends and just dropped in 'the name-Mandu', so as to prep them for historical journey. They hit google and were dumbstruck by the images that were displayed on webpage. Finalized it, checked the details for trains and was again sent back to panic mode by IRCTC. Just 4 seats left for 2AC coach from Mumbai to Ratlam rest all were on waiting list. And guess what, we were four. Called all, confirmed and hit the 'book' button and we were all set for 'City of Joy – Mandu'. (Lesson learnt: Always plan two months in advance for any trip, so the last moment jerks can be avoided because it makes my heartbeat to go on an uneven mode.)And we waited with me grinning from ear to ear. The day arrived. We started on 14th Night, got in Dehradun Express, which leaves Bandra Terminus at 12.05 am. We had dinner prior to leaving our respective places, being 2AC, it was cool, slipped in those white sheets and dozed off. We arrived in the afternoon at 12.20 pm at Ratlam. We skipped lunch instead had light snacks and fruit, because the next journey was on bus, and I had some idea that it wouldn't be a smooth ride, so to keep our stomach calm we didn't risk anything heavy or spicy.We took bus to Mandu via Dhar. Road was smooth with occasional bumps here and there. After 3 hours we reached Mandu. It is a walled city on certain altitude. We did cross some huge gates to enter the city.As soon as we got down from bus, we enquired around for some hotels. A old gentleman saw us, told us that being an all girls group, we should try out Jain Dharamshala which was nearby. Jain Dharamshala allowed only families and girls to stay in their campus. We submitted some photo identification copies and got ourselves one room. It was neat and clean. It was almost dusk, hence we retired for the day. Next day, fresh, with our pre-decided dress code-Frocks and skirts, We hired a car for a day tour. We first visited the famed Roopmati Pavilion, it was a very large spread out area, with a pavilion through which one can view the very far-off serpentine Narmada river on clear days. Legend describes this pavilion as a watch tower as well as viewpoint for Quenn Roopmati to view Sacred Narmada river. Roopmati PavillionAs usual we went on with our long photoshoots. Along the way, paid visit to Rewa Kund and Baz Bahadur Mahal. Baz Bahadur Mahal, also Roopmati Pavillion can be viewed from hereMost amazing part of these palaces were the water tanks that are strategically placed in such a way that after few showers in monsoon, the tanks and reservoirs would fill up with water and reflect the sheer majestic beauty of these Mahals. Which in itself is a treat to the eyes as well as for camera to capture!
On the way, we experimented with our vocals at Echo point. Echo PointNext point was Nilkanth Palace, named because of old shiva temple that was replaced by this structure during the Mughal era, built of red stone.
Nikanth Mahal
Didn't took much time to go around, we were off to Royal Complex. Royal Complex comprised of Jahaz Mahal (Ship Palace) – situated between two artificial tanks( Munj and Kapur) gives an impression of a large ship floating in water. Jal Mahal ( Water Palace- many miniature Baodis in its courtyard and a pathway connects it with rest of the complex), Hindola Mahal (Swinging Palace, a name given to its peculiar sloping sidewalls).
Royal ComplexRoyal Palace and Champa Bawdi, Hammam (unique architecture with bathroom cubicles having perforated domes providing light. These cubicles hold water through parallel grooves carved on the stone slabs). Proper tour of Royal Complex almost took 3-4 hours from our schedule. It was so grand and magnanimous in sight we were charmed by each mahal, stopping and gaping in awe at those marvelous structures.
Hoshang Shah's Tomb
We had few more sites to visit, biding adieu to these palaces, we continued to Hoshang Shah's Tomb. It is the first marble structure of India, an architecture marvel! Later we moved on towards Jama Masjid.
Before dark, we were back to Jain Dharamshala, and covered the beautiful Jain Temple too. It was a light and color treat for eyes. Jain Temple We had reserved two days for Mandu trip, instead we finished it in a day, with one day more to spare we thought of covering Maheshwar too which was approximately 40 kms around 1.5 hrs, it was famous for Maheshwari sarees as well as Maheshwar Fort and temples at the banks of the Narmada River. We striked the deal for 2000 for entire trip and drop back to Dhar. There were frequent buses from Dhar to Ratlam.Got up early, checked out of Dharamshala, had breakfast on the way, we could see the Roopmati Pavilion all along the way on the top of a mountain. Rajwada / Maheshwar PalaceWe began our tour by visiting Rajgaddi and Rajwada, Residence of Rani Ahilyabai Holkar, we walked further to Narmada Ghat. Whole ghat is lined by miniatures of Shivlings and temples dedicated to Lord Shiva. We took a look around the temple within the fort called Ahilyeshwar Shivalaya, admiring its grandeur. The architecture was brilliant. We walked further down the ghat.
Maheshwar Ghat / Narmada River / Baneswar Mahadev TempleWe saw the Baneswar Mahadev temple in the midst of the Narmada river. Being a Mahadev temple, we, fans of Mahadev (not TV serial but the legend himself), had to visit it anyhow. We enquired around and were directed to the shikara boat. The boat dropped us right at the entrance of the temple. Sat on the steps for sometime with waves splashing our feet.It was so serene, with water all around. With heavy heart, we had to get back. We reverted back to the Ghat admiring the structures along the river bedside. There was calmness around. It was aptly called as "Shiva's quiet abode". After going through some of the temples, we retraced our foot back to the fort, visited the REWA society, a handloom- famous for 'Maheshwari sarees'. We browsed through some materials, driver suggested us a place, in case we wanted to shop for materials. We jumped at the idea. He halted the car at the bazaar, we bought some sarees and materials blowing some thousands.
Our return journey was from Dhar to Ratlam Junction and back to Mumbai through August Kranti Express.
Initially, plan was only for Mandu, but later on stretched it to Maheshwar. Both places were equally charming with incredible architecture, grandeur and offcourse greenery. Thankfully, being August, Monsoon didn't play spoilsport and we thanked it for same. We also came to know that Songstress Roopmati and Poet /Singer Baz Bahadur had a unique realtionship which was related to their love for music Palaces were mostly build during Raja Bhoj era. There are around 132 Mahals. Overall, it was a "Palace and Temples" tour which were reminder of our glorious past.