1. Gulmarg Gandola
The Gulmarg Gondola Cable Car is the second highest cable car in the world and Asia's highest and longest cable car project. Gulmarg rope way starts from Kongdoori Mountain, part of nearby Afarwat Peak (4,200 m or 13,780 ft) and the ferries runs towards Gulmarg and Aparwath Peak station with total length of 2.5 Km.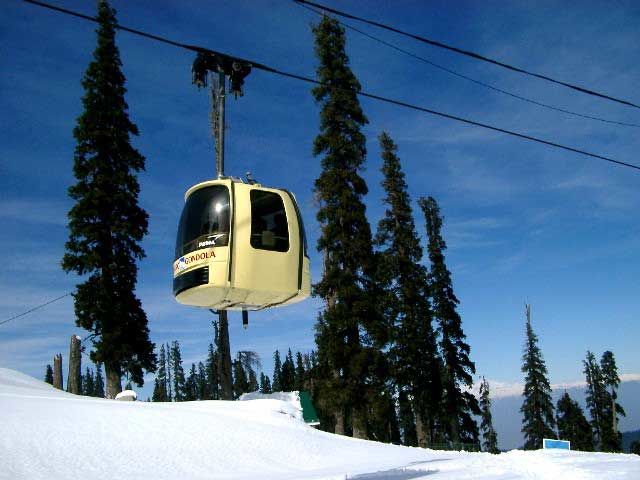 2. Auli Cable Car:
Auli, the youngest Hill station and best winter season destination among the Himalayan states, has India's longest cable car or ropeway with the total length of 4 km. The ropeway of Auli runs from Joshimath to Auli and offers stunning and breathtaking panoramic view of Nanda Devi snow peaks.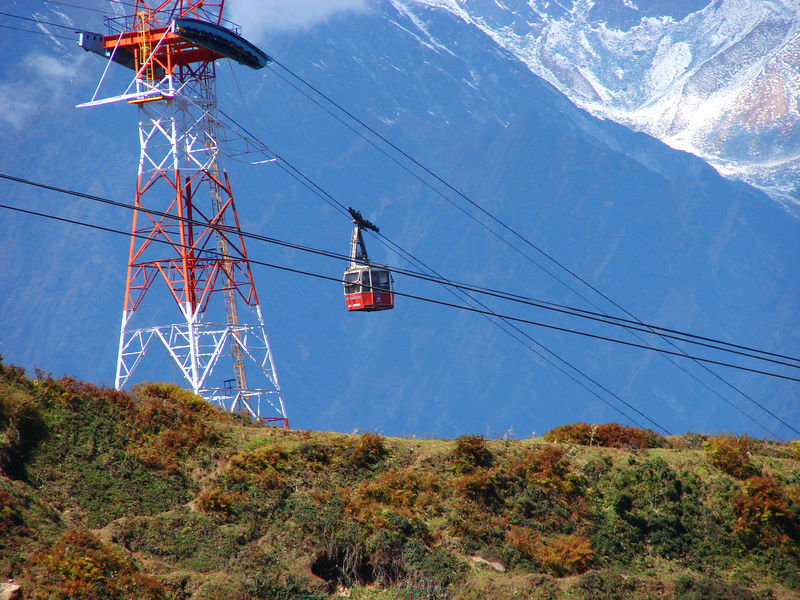 3. Manali Ropeway:
The rope way-cum-ski center at beautiful Solang valley of Manali hill station is the major attraction of the city along with other winter sports and paragliding, parachuting and horse riding. Ropeway at Solang valley offers breath-taking and enchanting sights, snow clad mountains, river stream and amazing world of beautiful nature.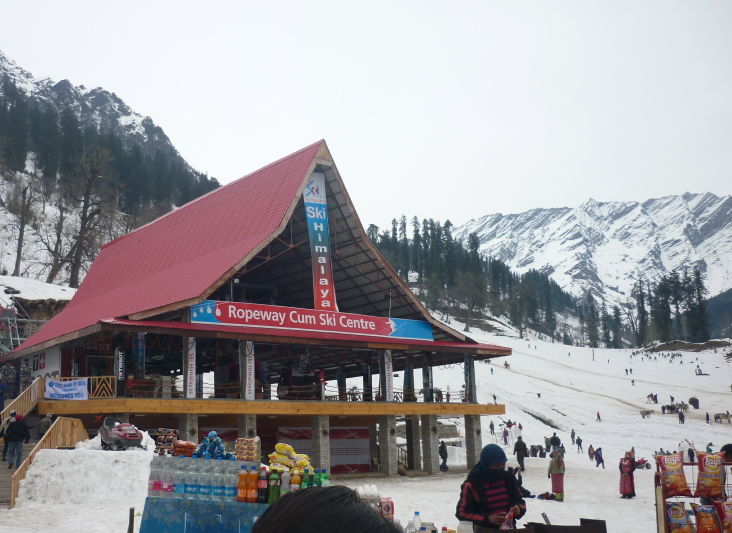 4. Raigarh Ropeway:
The Raigad Fort rope way is a non-profit endeavor, the only one of its kind in India and provides passenger transportation to the Raigad fort, the capital of Chhatrapati Shivaji Maharaj's empire. Another rope way in Matheran hill station in Maharashtra is proposed project and considered to be the longest ropeway in India.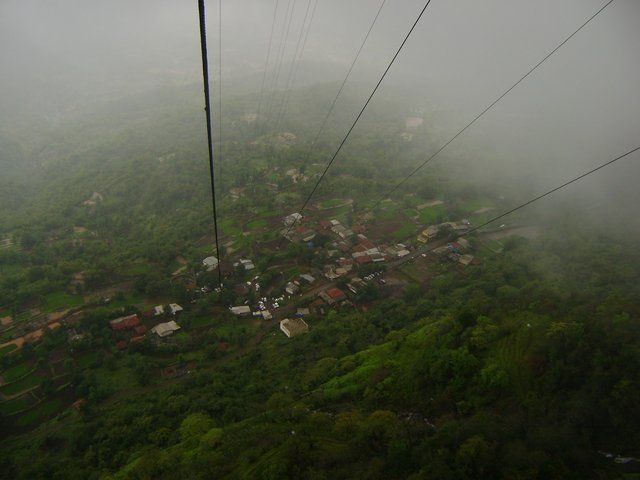 5. Ropeway at Dhuaadhar:
Dhuandhaar is the famous waterfalls located at the marble city of Jabalpur in Madhya Pradesh. Rope way over the Dhuan Dhaar falls offers a short ride but sightseeing of Falls,Bhedaghat Marble Rocks and holy Narmada river is awesome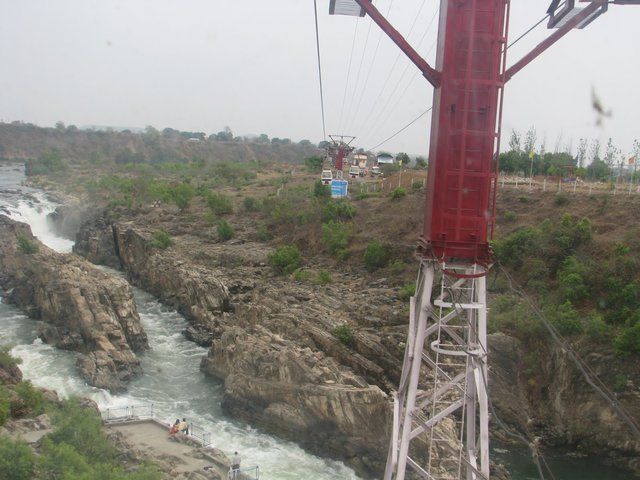 6. Cable Car in Mussoorie:
Mussoorie, Queen of the Hills is a most famous hill station in the Dehradun District of Uttarakhand. Along with other major spots, another tourist attraction in Mussoorie is the Mussoorie Cable Car or ropeway in Gunhill.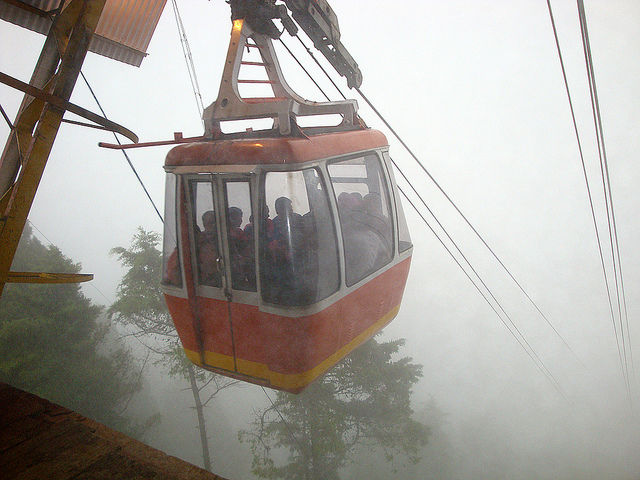 7. Gangtok Ropeway:
The Damovar Ropeway in Gangtok is a cable car located at Deorali and offers a ride from Deorali to Tashiling over the city of lower and upper Gangtok. Gangtok Ropeway one of the major tourist attractions of the city and provides a beautiful view around.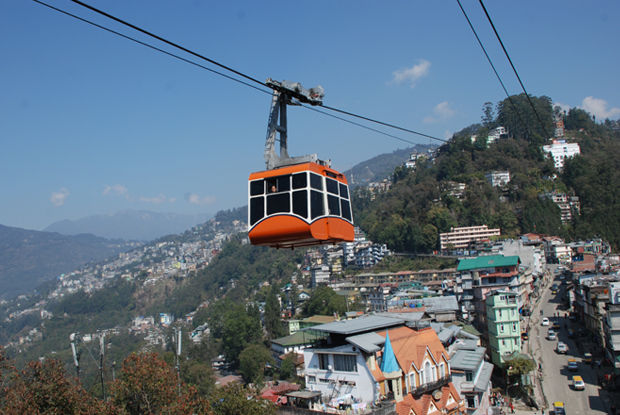 8. Ropeway of Rajgir:
The city of Rajgir was the first capital of the kingdom of Magadha, located in the Nalanda district of Bihar. Rope way of Rajgir is one of the major attraction of the region and connects Vishwa Shanti Stupa,Makhdoom Kund and monasteries. It also offers great view of valley surrounded by seven hills named as Vaibhara, Ratna, Saila, Sona, Udaya, Chhatha, and Vipula.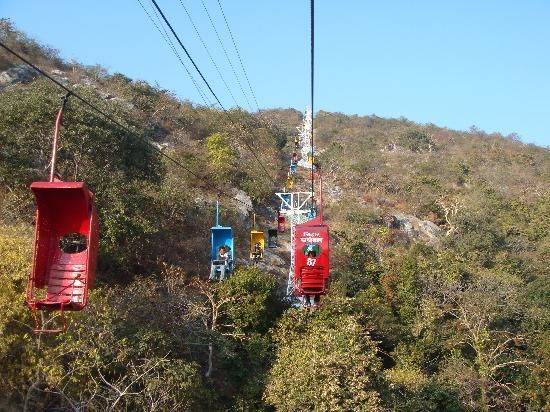 9. Glenmorgan Ropeway:
Glenmorgan is a beautiful valley with a big lake, covered by three peaks and offers best scenic view in Ooty,Tamil Nadu. The 3.0 kilometre long rope way from Singara to Glenmorgan is major attractions and offers panoramic views of the Mudumalai National Park.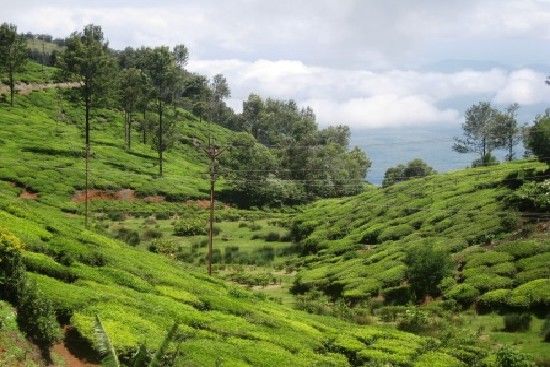 10. Darjeeling Ropeway:
Darjeeling Ropeway is also known as Darjeeling-Rangit Valley Passenger Cable Car, connects Darjeeling with Singla banks of the Ramman river. The rope way offers beautiful views of the hills and the valleys around Darjeeling, Rope way also passed over tea gardens,dense forests, mountain ridges, water falls and flowing rivers.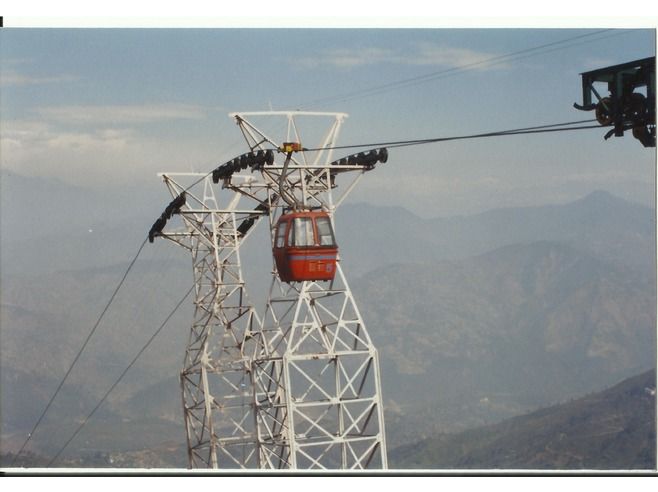 11. Srisailam Ropeway:
Rope way in Srisailam is one of the best rope way in India and offers most beautiful view of mountain,river and dense green forest around it. Srisailam is holy place and famous for Bhramaramba Mallikarjunaswamy Temple,one of the 12 Jyotirlinga temples dedicated to Lord Shiva and Srisailam Dam built across River Krishna situated in Nallamala Hills of Andhra Pradesh.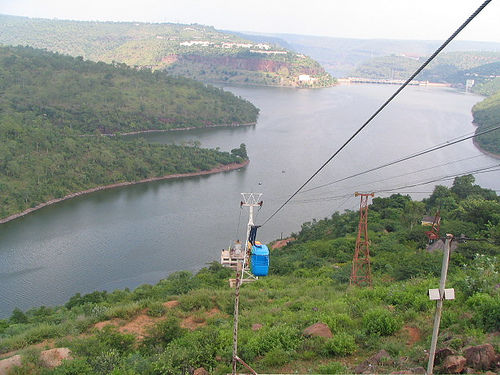 12. Malampuzha Ropeway:
The Udan Khatola of Malampuzha, Kerala is only one of the major attraction of Malampuzha,Snake Park,Malampuzha Dam,Malampuzha Garden and Rock Garden are being other. Malampuzha ropeway run parallel to Malampuzha dam in Palakkad district and offers amazing view of Malampuzha Garden and reservoir.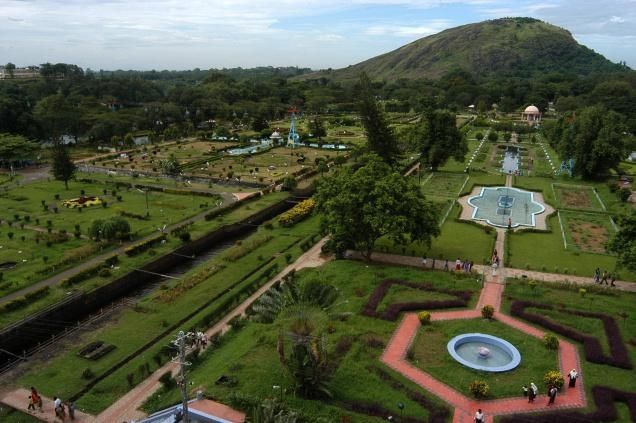 Fir milege kahi kisi roj ghumte firte :)