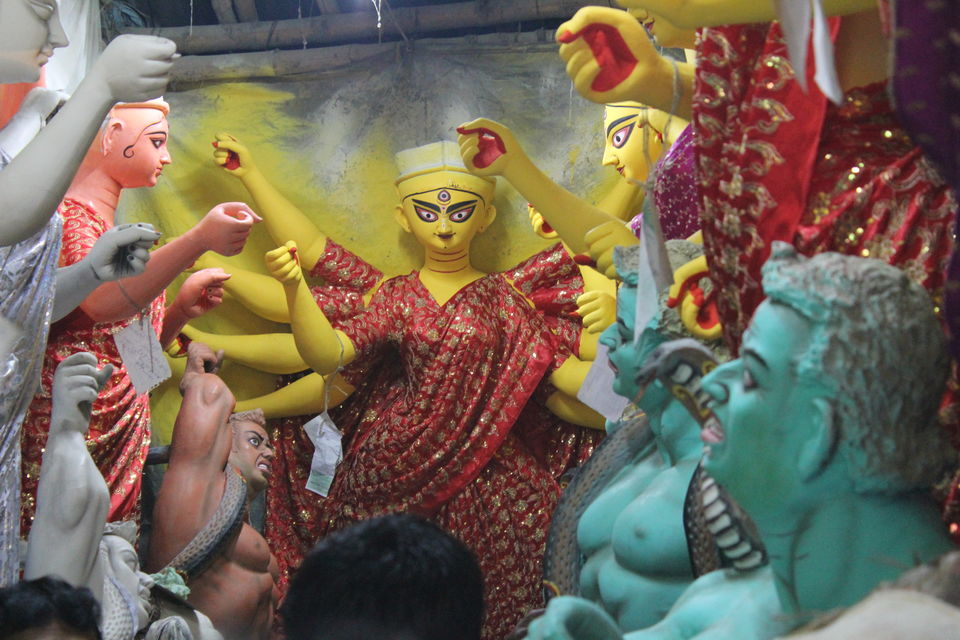 I am a 23 year old Software Professional currently working with a MNC in Kolkata. I have spent a year in Kolkata and had planned this trip last year around October (after Mahalaya) before Durga Puja because that is the best time when all the Durga idols getting its final touches. I had heard a lot about this place and it was on my list for a long time.
I would recommend this place to those who have interest in photgraphy because this place has a lot to offer you. Kumartuli is located near Shobhabazar. The word Kumartuli comes from Kumar means 'potter' and tuli means 'locality'. It is traditional potters quarter where around 150 families are solely engaged in idol making and they have been in this occupation from past 300 years.
It is a famous sculpting hot-spot which maufactures clay idols for various festivities. I have shared a few pictures of Kumartuli from my archives.Walking down the narrow lanes of Kumartuli is an offbeat experience altogether where you can actually see the amount of effort that goes into making such beautiful idols and enjoy watching the whole process of idol making with finest detailings.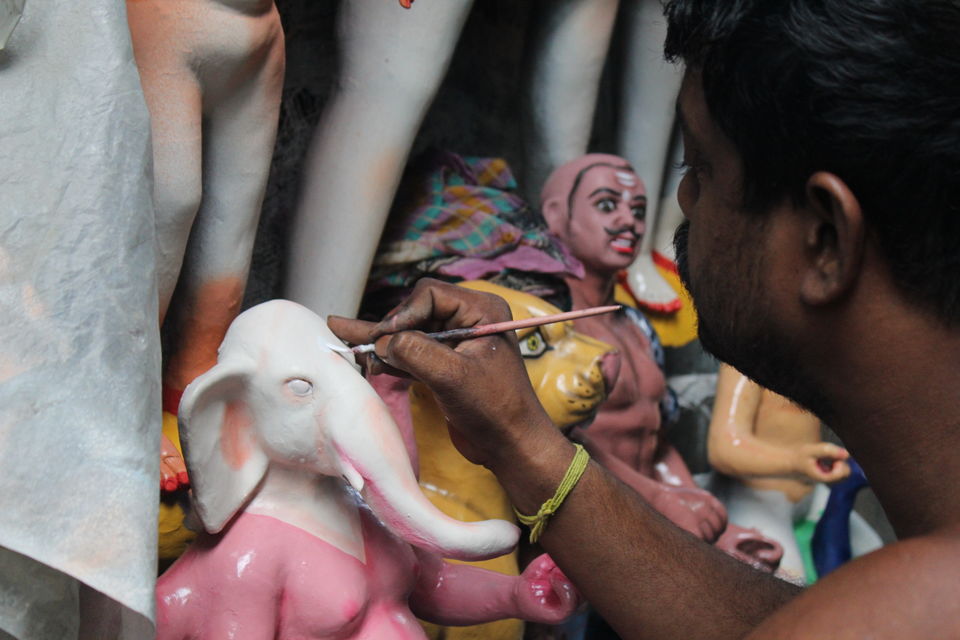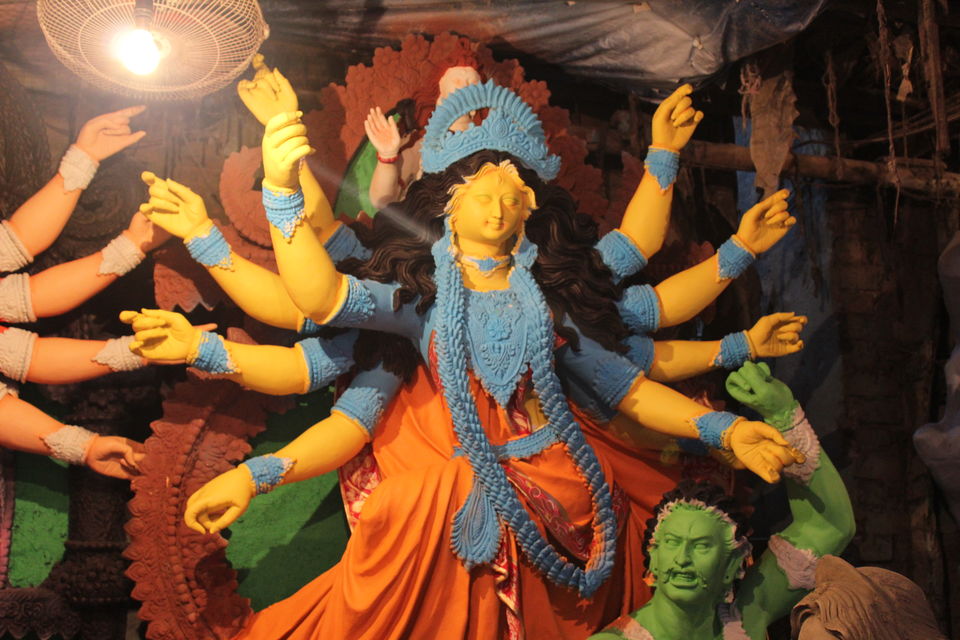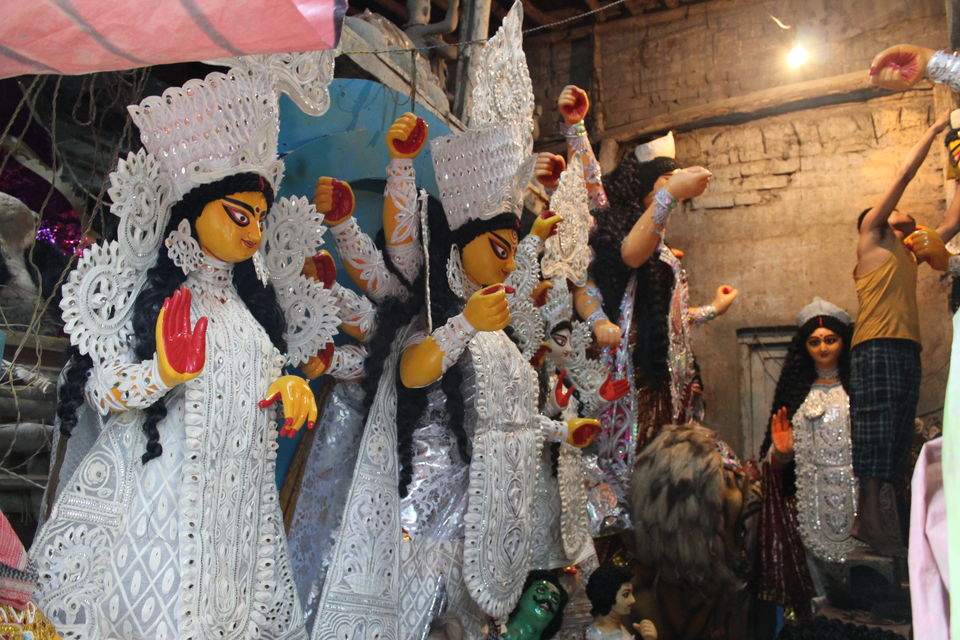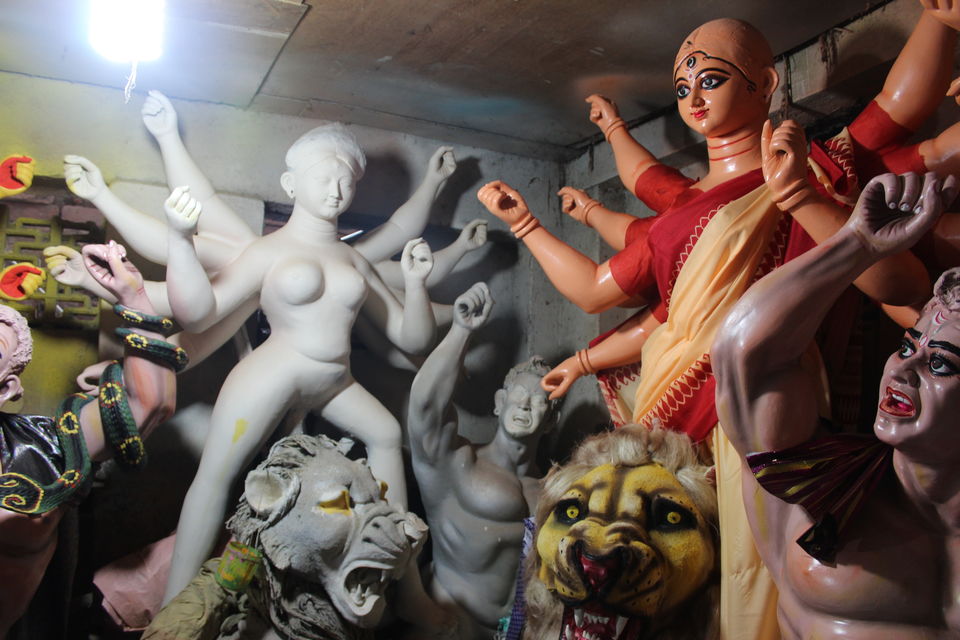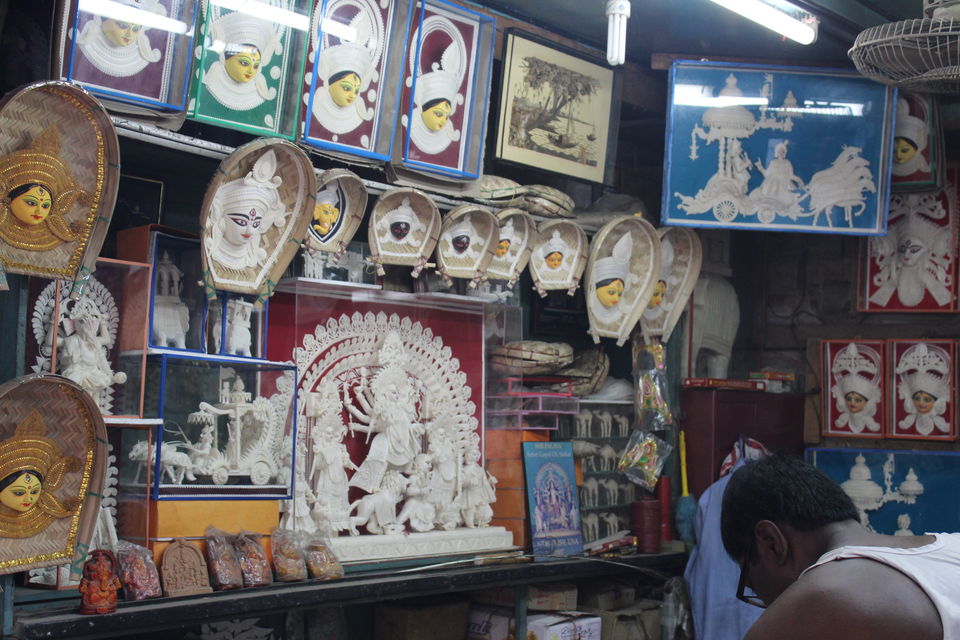 I would recommend to visit this place around Durga Puja because that's the time when you'll get to see the most beautiful creations.
Happy Travelling!