It is very easy to misunderstand Kuala Lumpur as a mere concrete jungle. But once you set foot inside, you will find that the blessed forests and landscapes of Malaysia, have been retained with great care, discipline and love in the capital city. There are not many cities in Asia which have a rainforest at its heart, and urge people to take long hikes just as much as they spoil them with magnanimous shopping malls.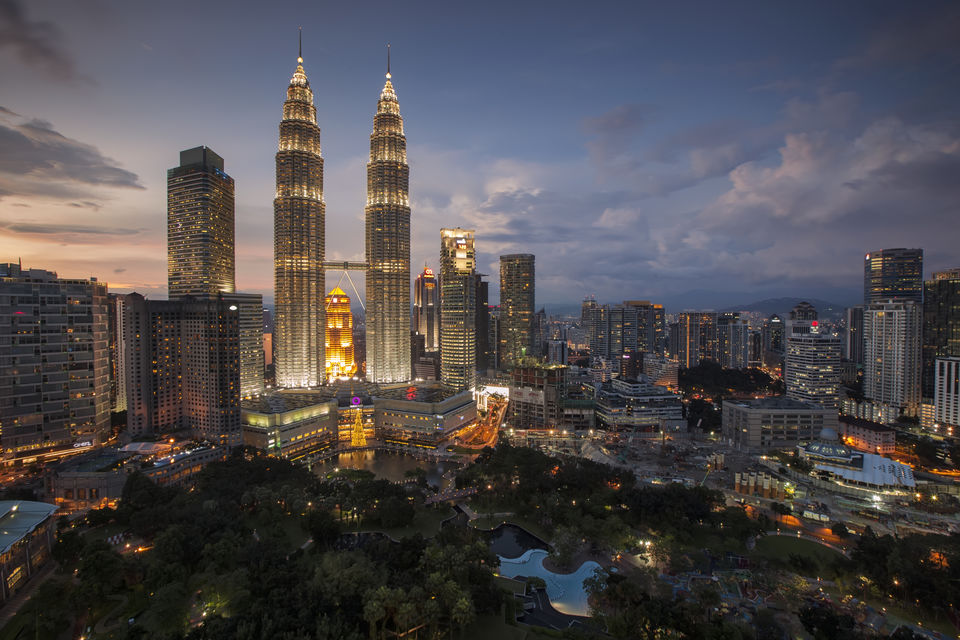 Kuala Lumpur is a wonderful place to visit with kids and family. Attractions here range from adventure sports like paragliding and white water rafting, to shopping complexes and world-class theme parks, offering a vacation that is exciting, yet familiar. Head out to the city of marvellous towers and gardens this summer, to have a memorable trip with your family and friends.
Best Time To Visit Kuala Lumpur
Kuala Lumpur has the weather of a maritime city. Malaysia experiences two monsoon seasons – May to September and October to March – but there are no serious threats of flooding in Kuala Lumpur.
Just like most beach cities, the best time to visit Kuala Lumpur is from winter to spring, but the city remains lively throughout the year. As for the summer months, the weather remains humid but not too hot thanks to the sea-breeze that keeps the temperature under control.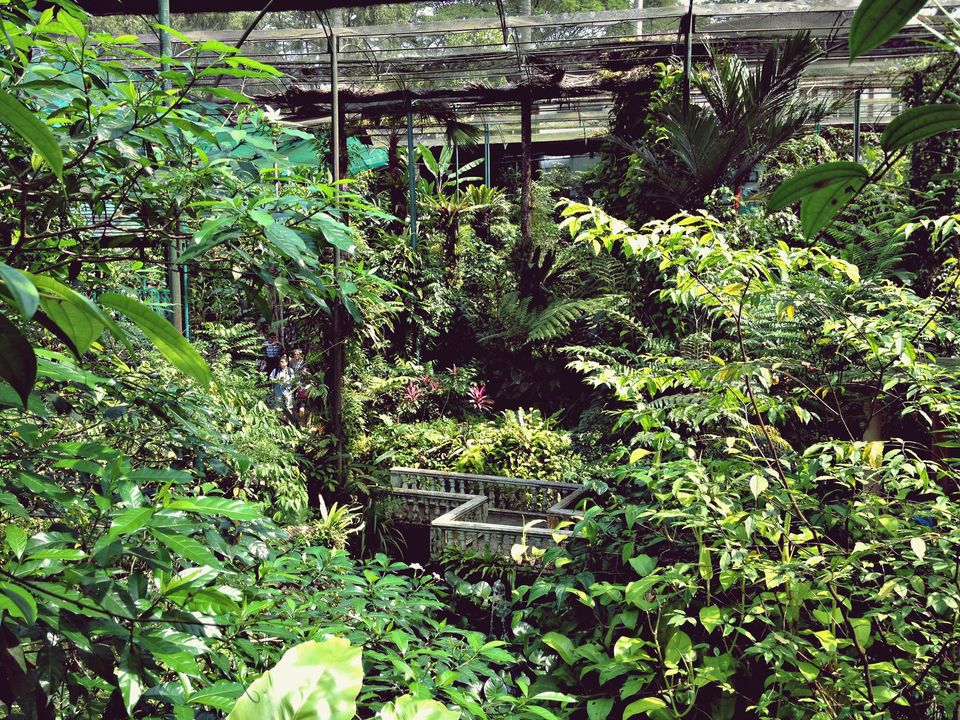 Where To Stay
Nice and affordable (three-star): Geo Hotel at Rs 1,755 per night for a double room. Silka Cheras at Rs 2,046 per night for a double room.
Luxurious (five-star): Grand Millenium at Rs 6,700 per night for a double room. Sunway Putra Hotel at Rs 4,500 per night for a double room.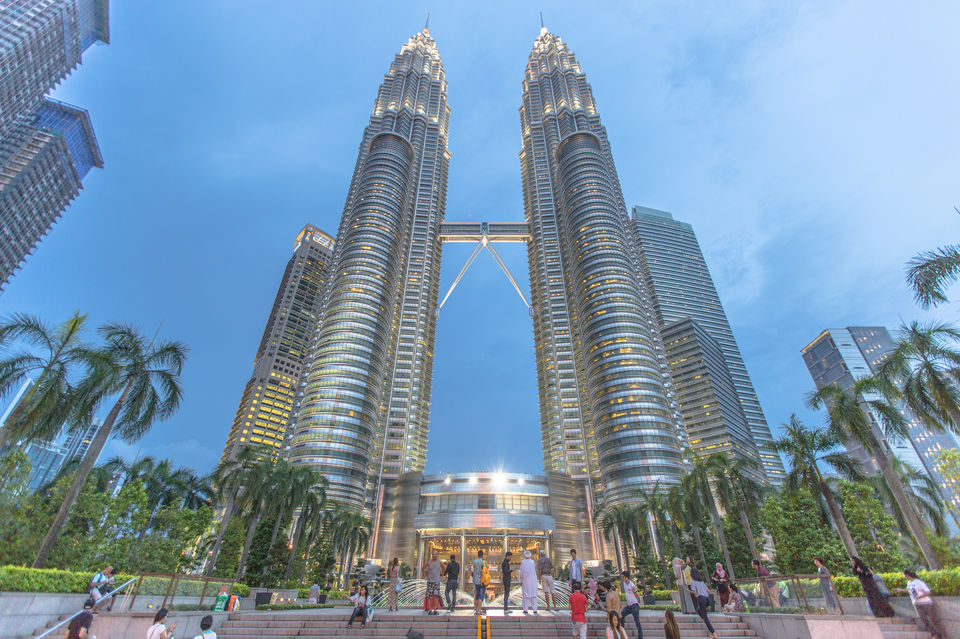 Travel Budget
The approximate cost per day for one person can range from Rs 3,000 (with affordable travel and stay options) to Rs 7,000 (with high-end travel and stay options).
The budget for an affordable trip of 5 days and 4 nights can range from Rs 40,000 to 50,000. You can cut this budget significantly by booking your flights to Kuala Lumpur during the AirAsia mega sale.
How To Reach
Most international airports in India have daily flights to Kuala Lumpur. It is suggested that you pick an international airport from one of these cities: Bangalore, Kolkata, Kochi, Bhubaneswar, Tiruchirappalli, Visakhapatnam, Hyderabad, Delhi and Chennai. Book your flights during the AirAsia mega sale from the international airports in these cities, and cut your budget in half!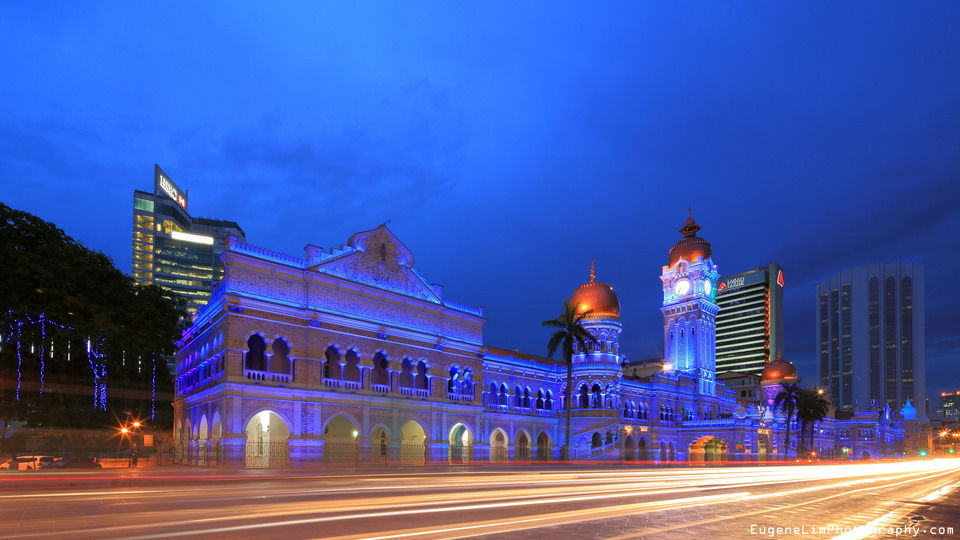 Things To Do
Try white-water rafting on the outskirts of Kuala Lumpur
Just 90 minutes away from Kuala Lumpur is the might river Sungai Selangor, which is visited by aspiring and professional rafters for a taste of adventure. The rapids here can go upto level 4, which is quite challenging. As for the journey, the river will take you through beautiful landscapes, such as rainforest sceneries and natural waterfalls. Jeram Besu near Benta or Sungai Telom in the Cameron Highlands are a favourite amongst travellers and thrill-seekers.
Go hiking at the Forest Research Institute of Malaysia
Just 16km from Kuala Lumpur lies the FRIM (Forest Research Institute of Malaysia), which was established in 1929 to protect, conserve and study the rainforests of the country. The forest is also home to the Orang Asli people, who are indigenous to Malaysia. The FRIM is mainly popular for its canopy walkway, which remains open from 9.30am to 2.30pm, is closed on Monday and Friday, and requires an entry fee of RM 20 (approx. Rs 300). There are also several trails you can choose from to explore the forest on foot or take a guided tour from the department office at the entrance. The trails are not strenuous and perfectly suitable for children.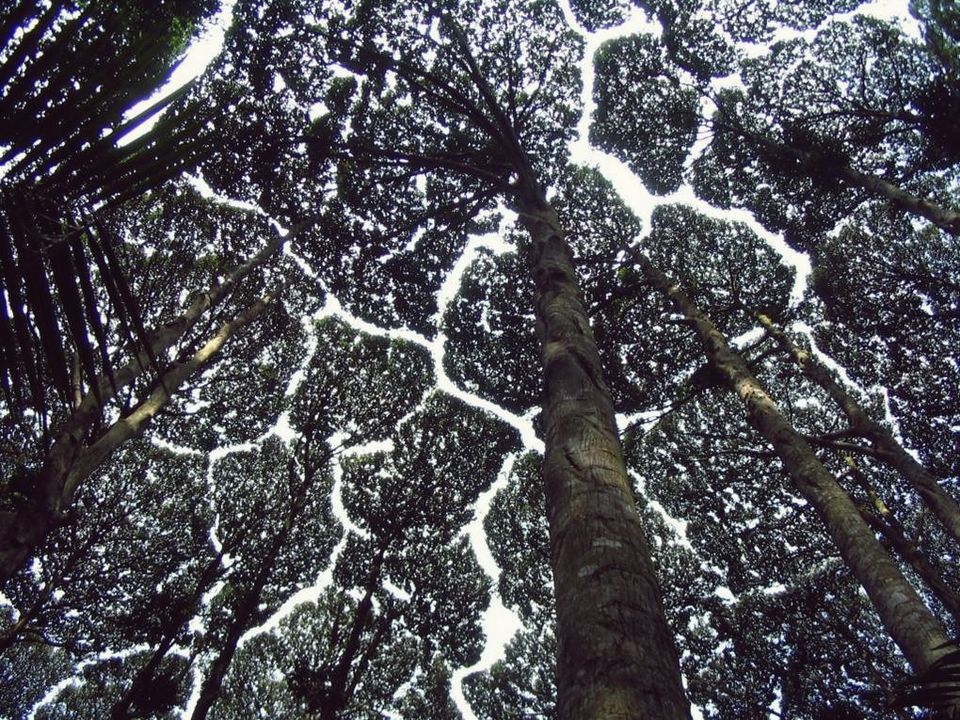 Relive your childhood at Berjaya Times Square Theme Park
Encompassing three floors of the Berjaya Times Square Mall, the theme park is considered the largest indoor entertainment destination in Asia. To reach the Berjaya Times Square Theme Park, you can take the KL Monorail to Imbi Station or take a direct taxi to wherever you are in Kuala Lumpur. The theme park is a great place to visit with kids, who will have the time of their life on the various fun machines here. To buy tickets online, click here. The prices range from Rs 600 to 750.
Paraglide in the expanses of Bukit Jugra
On the outskirts of Kuala Lumpur, you can find a variety of exciting adventure sports. Tandem paragliding is one such adrenaline pumping activity that you can try on your visit to Kuala Lumpur. Bukit Jugra is a popular launch area, situated just 30 minutes from the main city. You can choose to either paraglide with an instructor or go solo. A session of 15 minutes costs somewhere between Rs 3,000 to 4,000.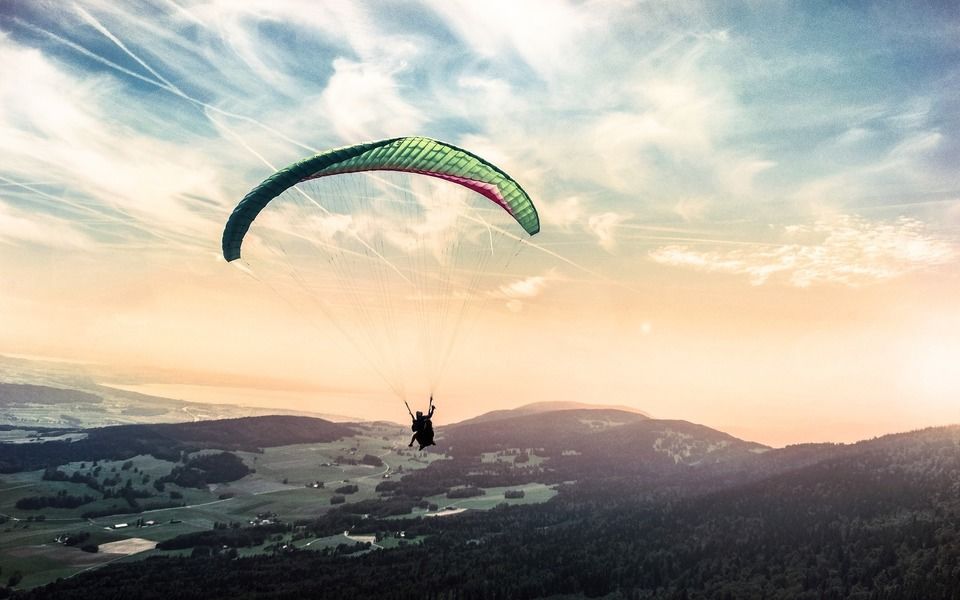 Get cultural inspiration at the Islamic Arts Museum Malaysia
The museum is situated in the beautiful and lush estate of the Perdana Botanical Gardens and displays over 7,000 artefacts collected from all over the Islamic world. The Islamic Arts Museum Malaysia is a good option to familiarise children with the cultural history of religion and people in Malaysia. The museum also has a special Children's Library, which stocks several books on other subjects, including Islam and Islamic arts. The book collection at the Children's Library covers art, architecture, science and history. The museum is open from Monday to Sunday, from 10am to 6pm. The fees of admission for adults is RM15 (Rs 205) and free for kids below 6 years. Check out their website to know more.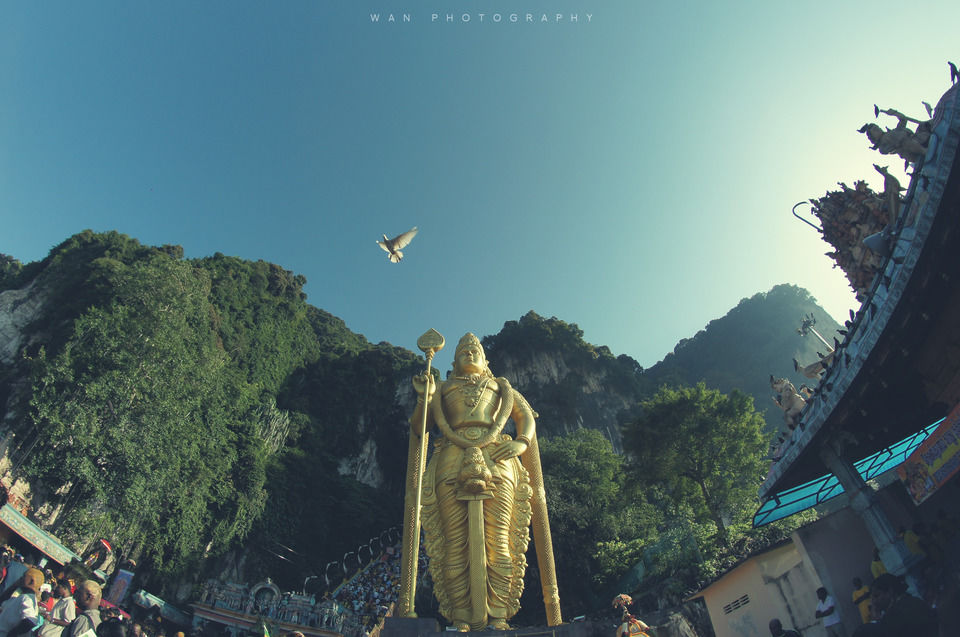 Genuflect at the Batu Caves
The Batu Caves are an iconic attraction near Kuala Lumpur. The site is a collection of caves and cave temples dedicated to the Hindu god, Murugan. The caves are situated in Gombak, Selangor and are visited by thousands of tourists every week. Due to the elevation of caves at 100m above sea-level, you will have to climb 272 steps to reach the Temple Cave. The best way to reach Batu Caves is to board the KTM Komuter from KL Sentral Railway Station to Batu Caves Railway Station. The ticket costs under RM5.
Picnic at Tun Abdul Razak Heritage Park
The Tun Abdul Razak Heritage Park is popularly known as the Lake Gardens and also houses the famous Perdana Botanical Gardens. Established in 1888, the park goes back to the colonial era when the park served as a refuge from the hustle-bustle of Kuala Lumpur. The heritage park has several other parks and gardens within its premises, such as the Deer Park, Orchid Garden, Hibiscus Garden, Bird Park, Butterfly Park and the National Planetarium, which is just a short walk away. The Tun Abdul Razak Heritage Park remains open throughout the week from 7am to 8pm and requires no fee for admission.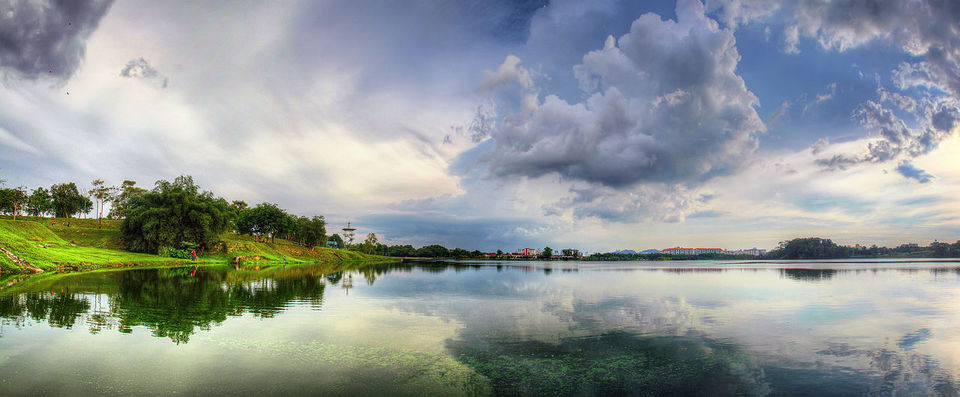 Where To Eat
Jalan Alor, Bukit Bintang: Embrace Kuala Lumpur's street food at the biggest collection of roadside restaurants in Jalan Alor, near Jln Bukit Bintang. The market opens around 5pm and closes only in the wee hours of the night.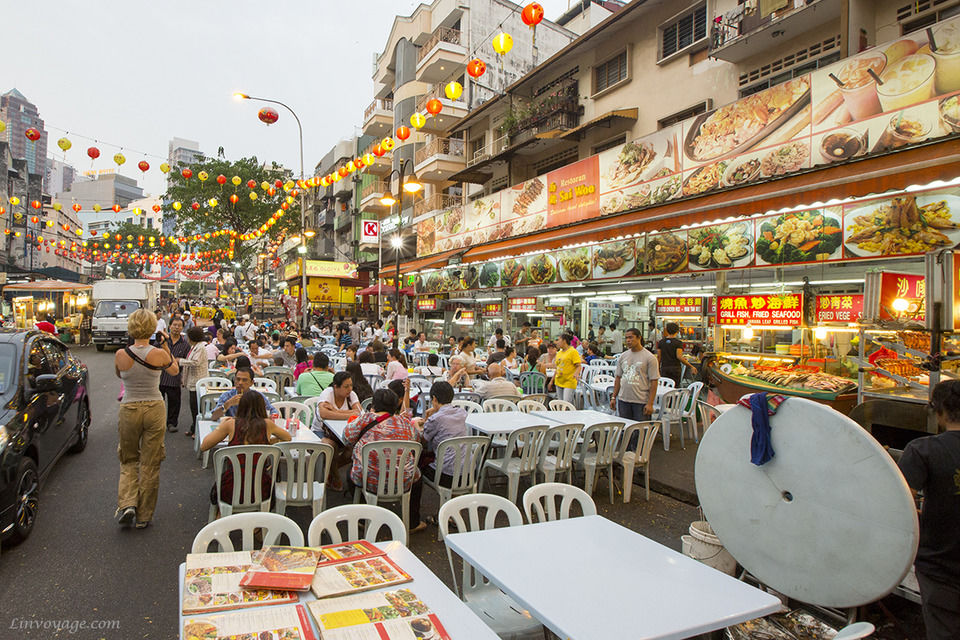 Bangsar Sunday Market, Lake Garden: At Bangsar, fresh produce and hawker-style cooking come together for a delicious union.. The stalls here are famous for their satay and variety of noodles, especially asam laksa, chee cheong fun (rice noodles) and fried kway teow. The market opens in the evening and starts shutting down around 3am.
Sambal Hijau, KL: Situated in Kampung Sungai Penchala, the restaurant is popular in the entire city for authentic Malay cuisine. The place runs on an old-school buffet system, which is commonplace throughout Malaysia.
For slightly high-end restaurants, check out Bijan in Bukit Bintang, Southern Rock Seafood near Lake Garden and Sushi Hinnata in KLCC.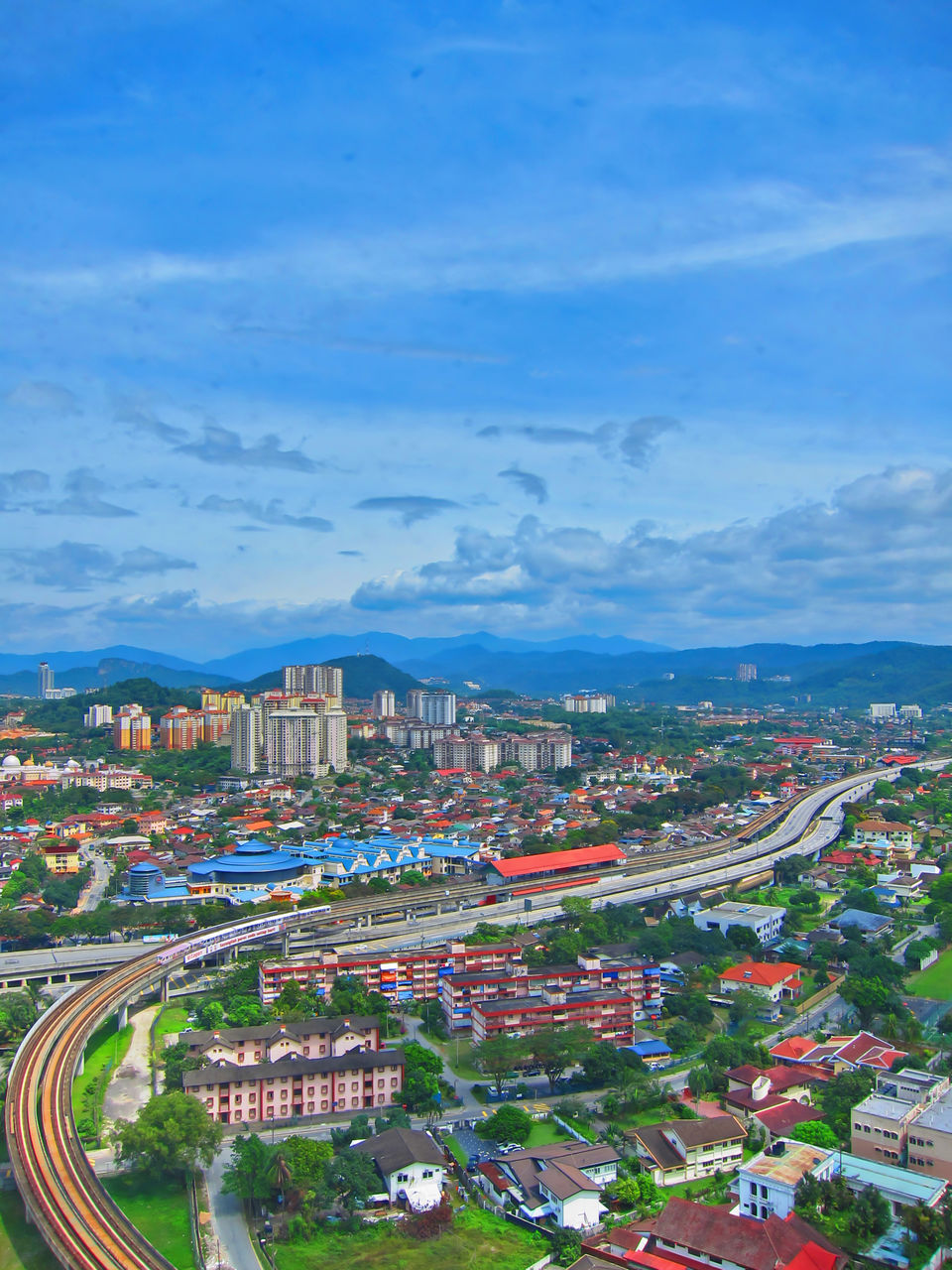 Even if you have visited Kuala Lumpur before, it is highly suggested to visit this fascinating city once again. Take your family along and explore it with a renewed enthusiasm. Because that is what Kuala Lumpur does, it turns average travellers into passionate explorers.
Go ahead, book your flights from any of the select international airports (Bangalore, Kolkata, Kochi, Bhubaneswar, Tiruchirappalli, Visakhapatnam, Hyderabad, Delhi and Chennai) during the AirAsia mega sale and get exciting discounts.