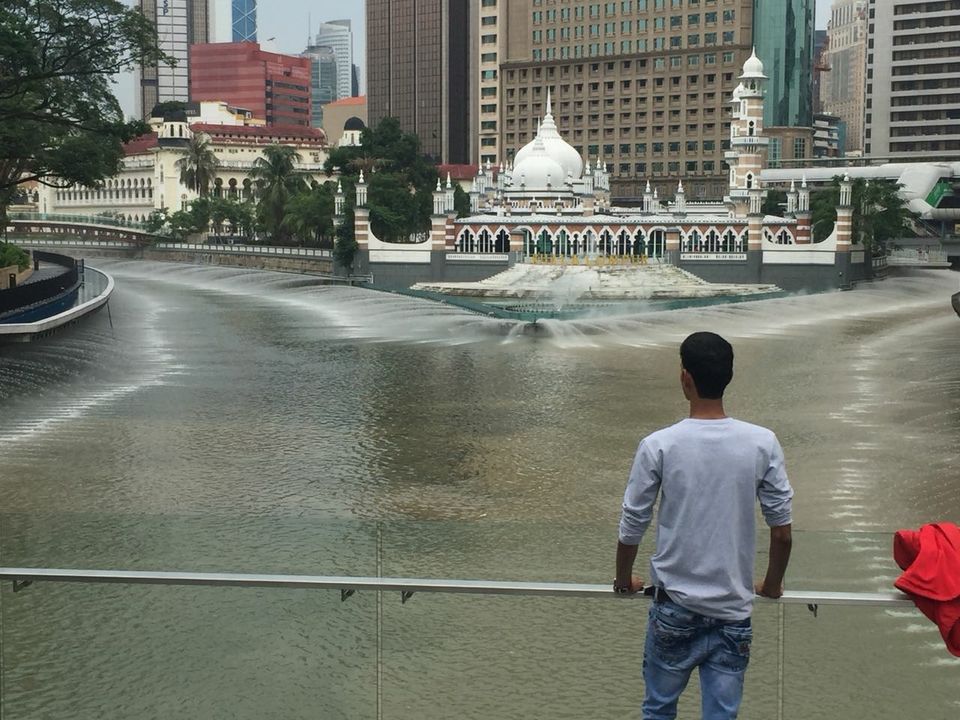 Follow my journey on youtube - Pratik Jain vlogs
So it was the cheapest trip to Malaysia ever completed so good...(India-Malaysia-India)...
Bhubaneswar to Kuala Lumpur- 2k (air asia).
Kuala Lumpur to hyderabad- 2.6k (air asia).
My hostel I stayed- 1.2k (for 3 nights).
E-visa - 2.5k (u can go for eNTRI visa option for around 1.4k).
Day 1- after arriving in kl airport, took bus for 12 RM to KL sentral...And from KL sentral to bukit bintang where my hostel resides by mono rail for 2.5 RM...
After checking in, did lunch...As I am vegetarian, I got some options near my stay...Simply veg restraunt & Indian kitchen in bukit bintang...Both are good...Also u can get fruits everywhere....
Than took Gokl free bus service to explore the city...Believe me , Gokl is really awesome to explore the city for free ...Also it has free Wi-Fi...Bus runs in good frequency...From bukit bintang, u can almost get Gokl free bus service to ever where...
So 1st day, I took Gokl (purple line) and visited china town, central market, merdeka square...In evening I visited heli longe bar...It is highly recommend for spectacular views of petronas and kl tower....No entry fee, just buy a drink and head to heli pad at top...
Night was enjoyed near my stay which is the best place for nightlife in Kuala Lumpur...changkat, bukit bintang....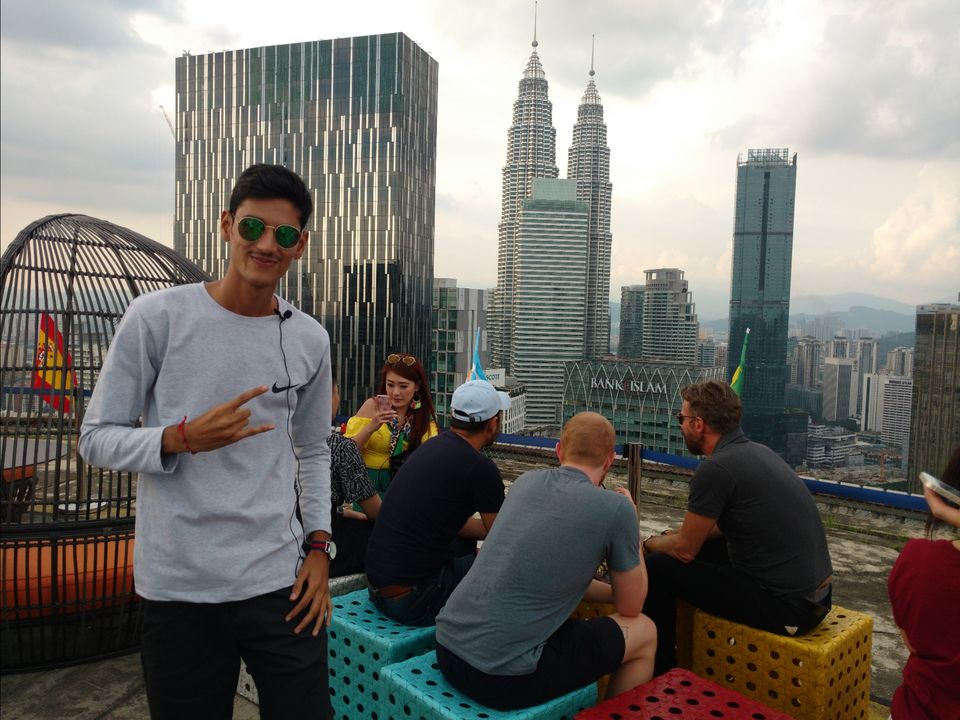 Day 2, after free breakfast, I did some fun in my hostel with other members, made friends, than did lunch....Again took Gokl free bus (green line) and visited petronas towers...I was a bit time there, and gone to klcc aquarium which is very near by...
The ticket price is 65 RM... Not highly recommend, but yeh 1 time visit is good...
Than around 7 pm, the fountain show started in klcc park....its highly recommend...Great water fountain show....Time is 7 to 10 pm...Than I gone to my place for nightlife but in different club.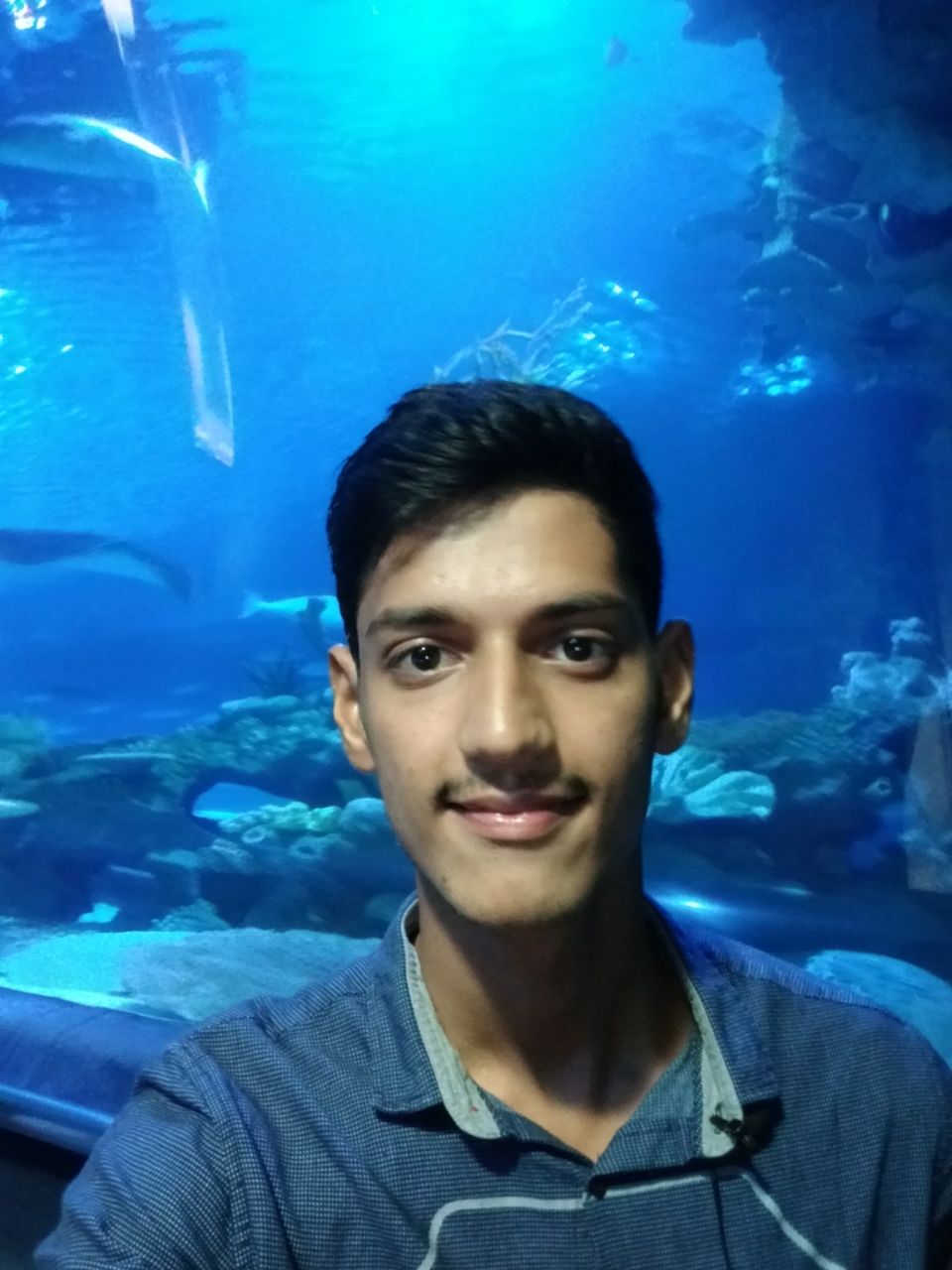 Day 3, I visited batu caves...
Took komuter train from KL sentral to batu caves ..For 5.2 Rm return...
In night I visited pavilion mall which is the best mall in Kuala Lumpur...ull get almost all brands and awesome ambience...Just like time square...
Than again back to my hostel as there was football match party in my hostel...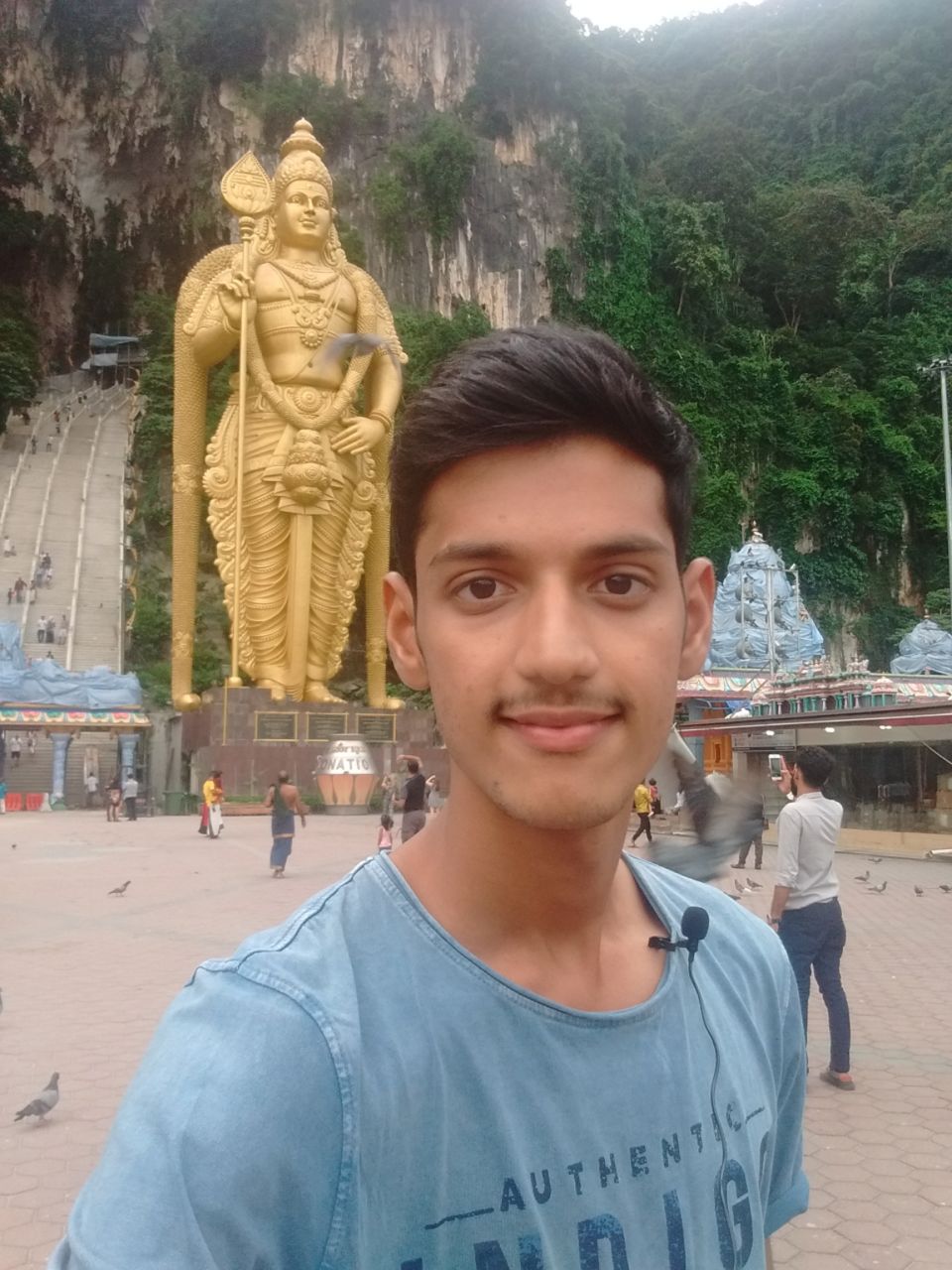 4th day I did check out but I kept my luggage in my hostel as I was having fli8 in night...
After breakfast, I went to kl bird park...Rate was 65 RM...It was good.. you can visit specially with children ....
Than headed to malls , china town for shopping... If u want to purchase electronic items, visit low yat plaza mall...Than I headed for airport to come back to India...Same way 12 RM in bus....
So if I remove my shopping expenses & aquarium and kl bird park tickets, my entire trip expense was 13.5 k I.e. around 190$ ....With all flights, visa, stay, city tour, good food, etc...
Hope this trip may help u to plan for Kuala Lumpur 😊
#backpackmalaysia
Youtube- Traveller PratikJain