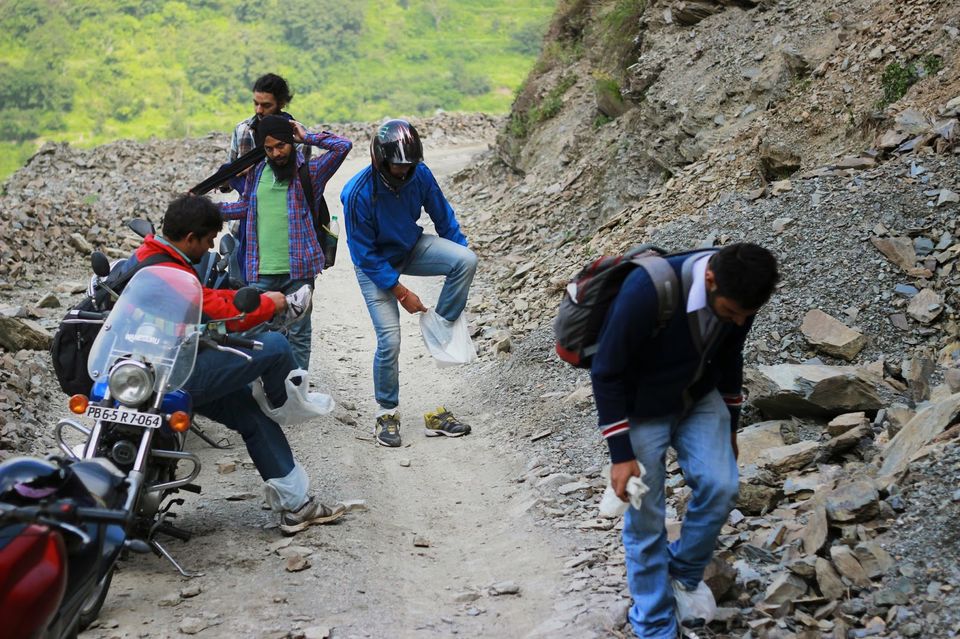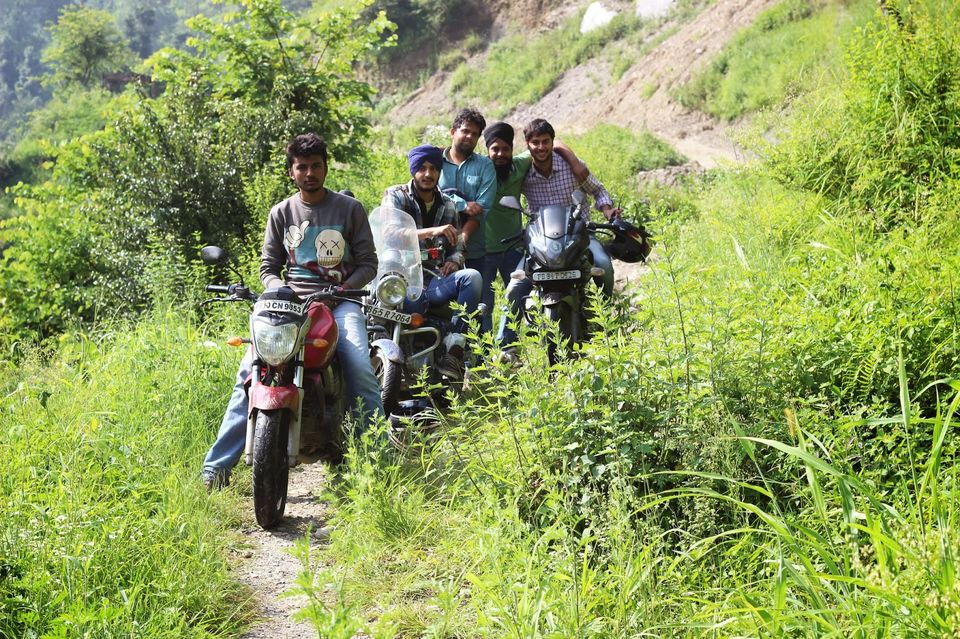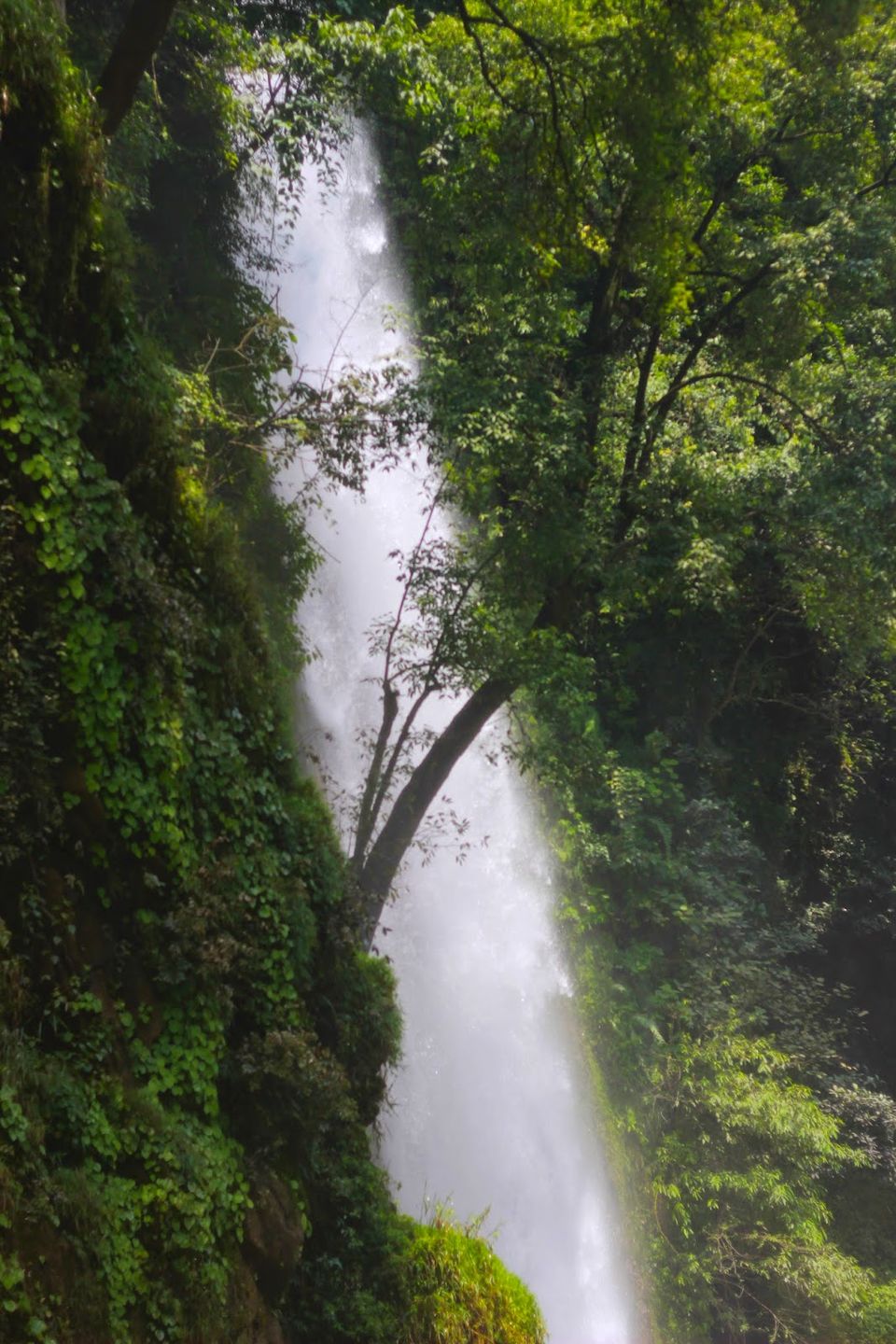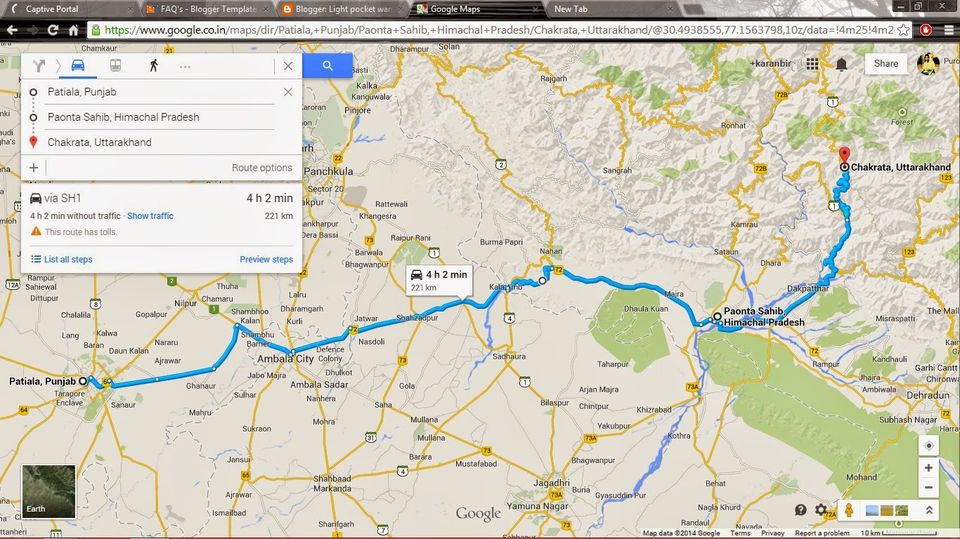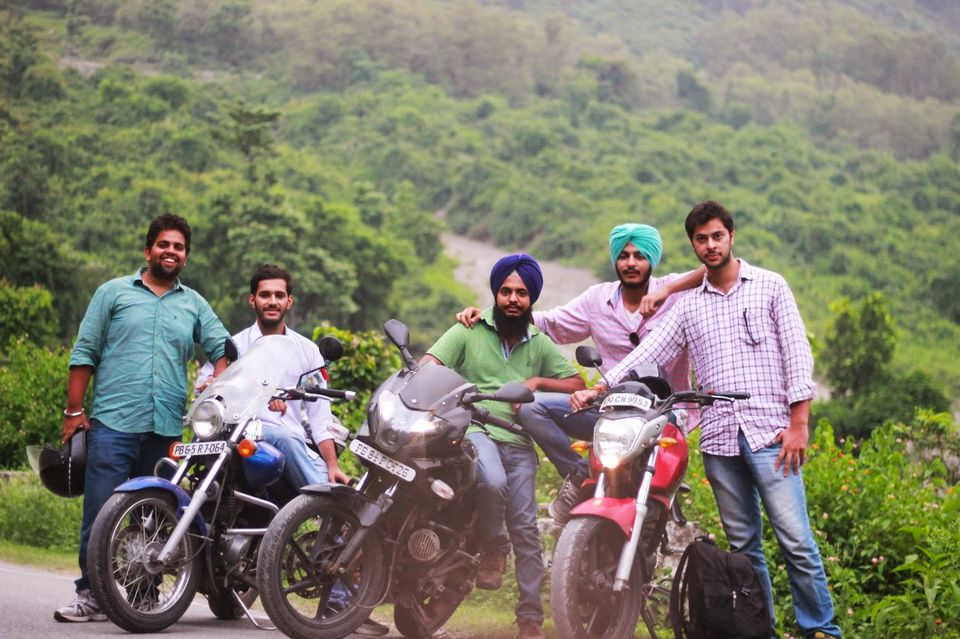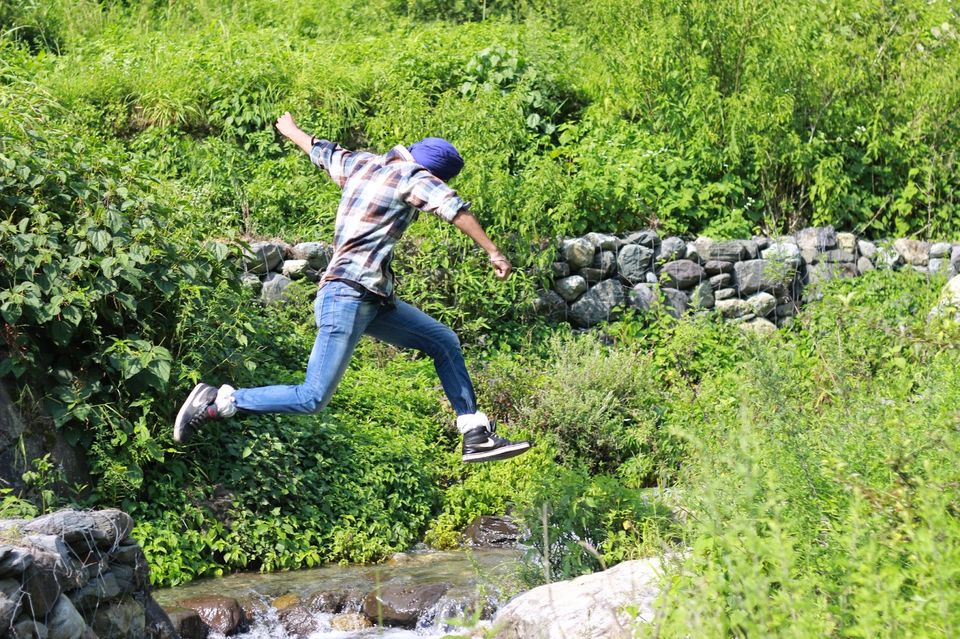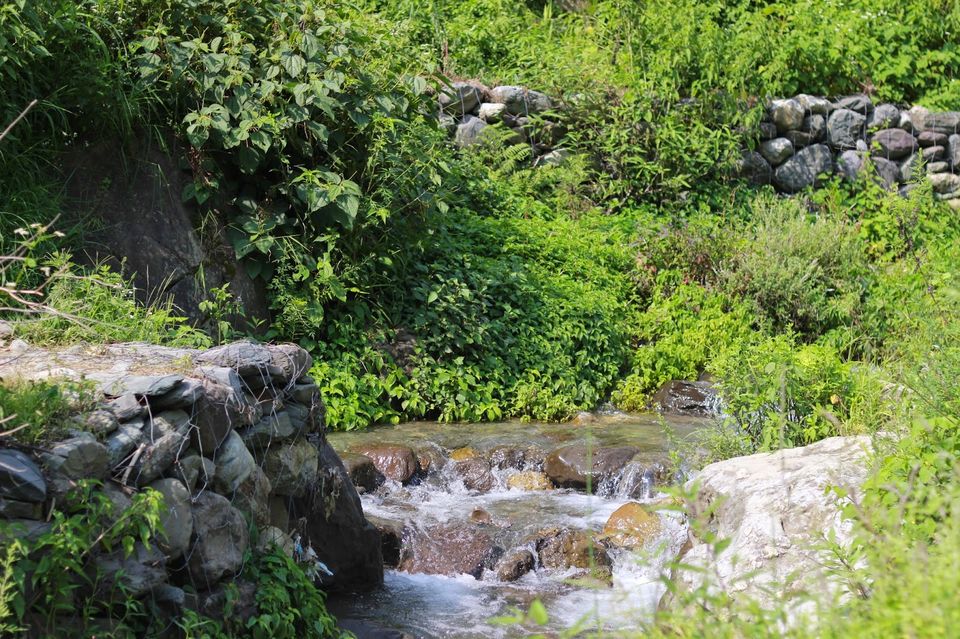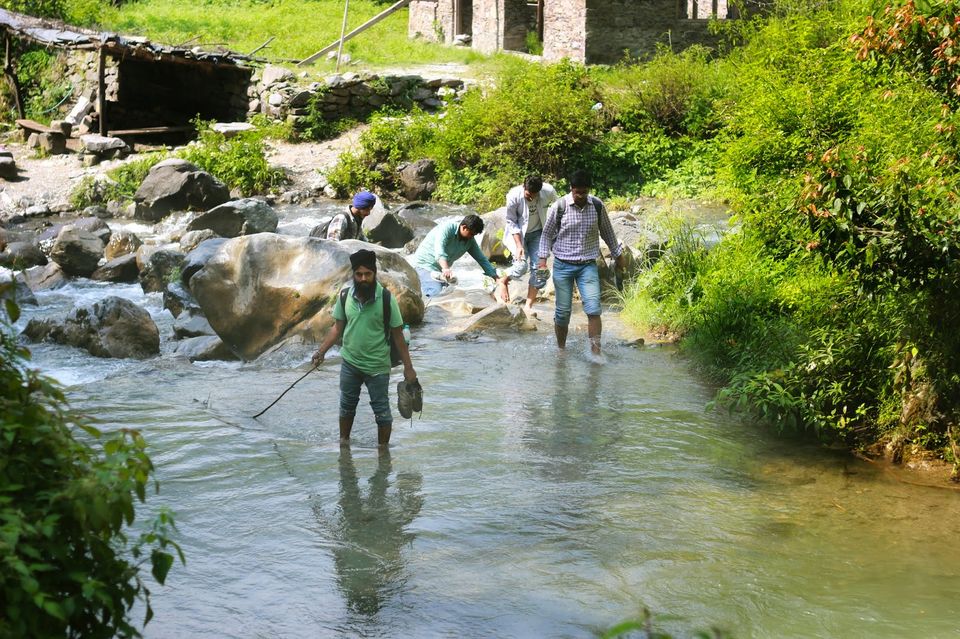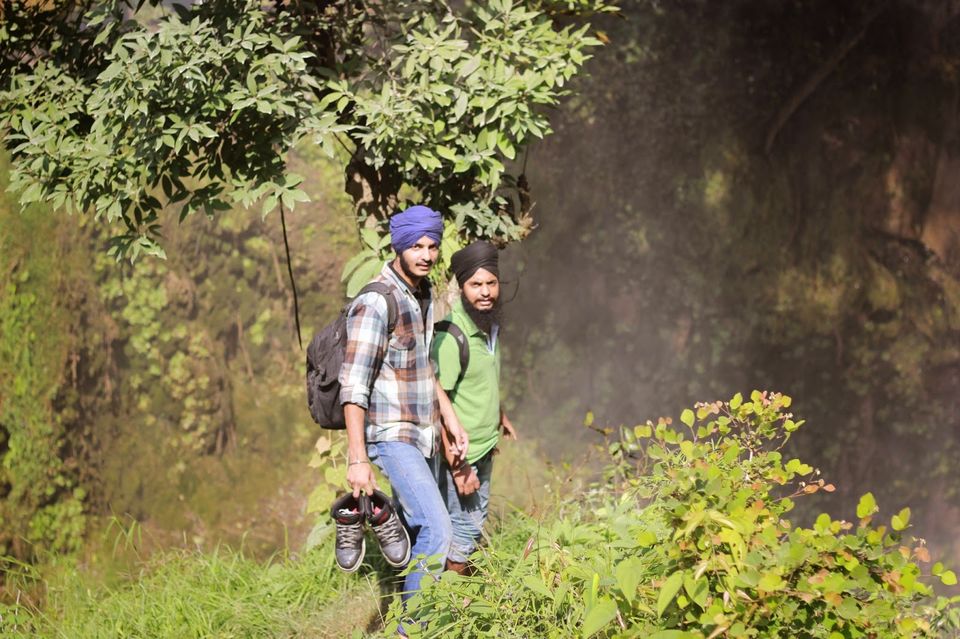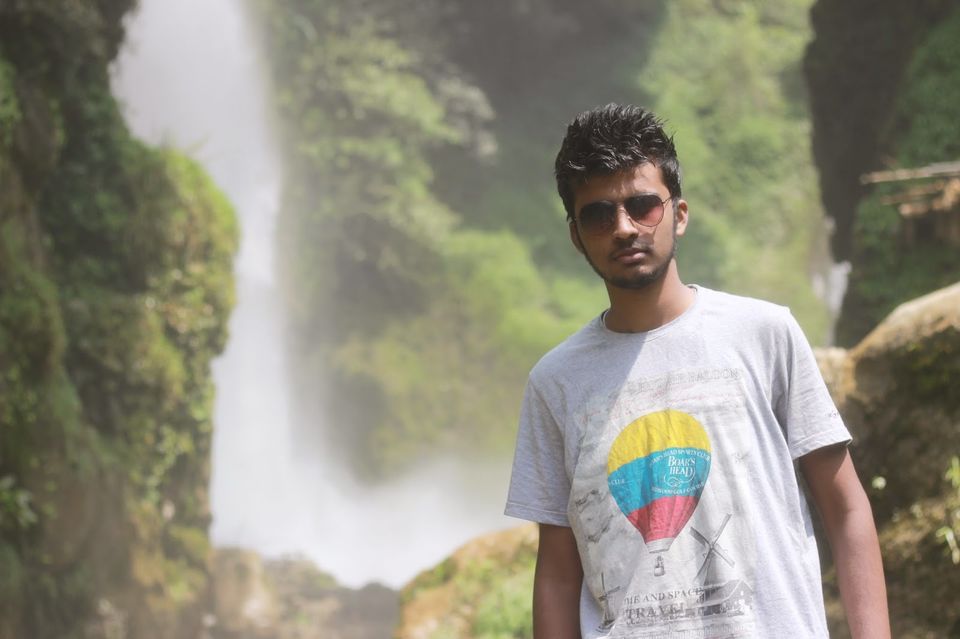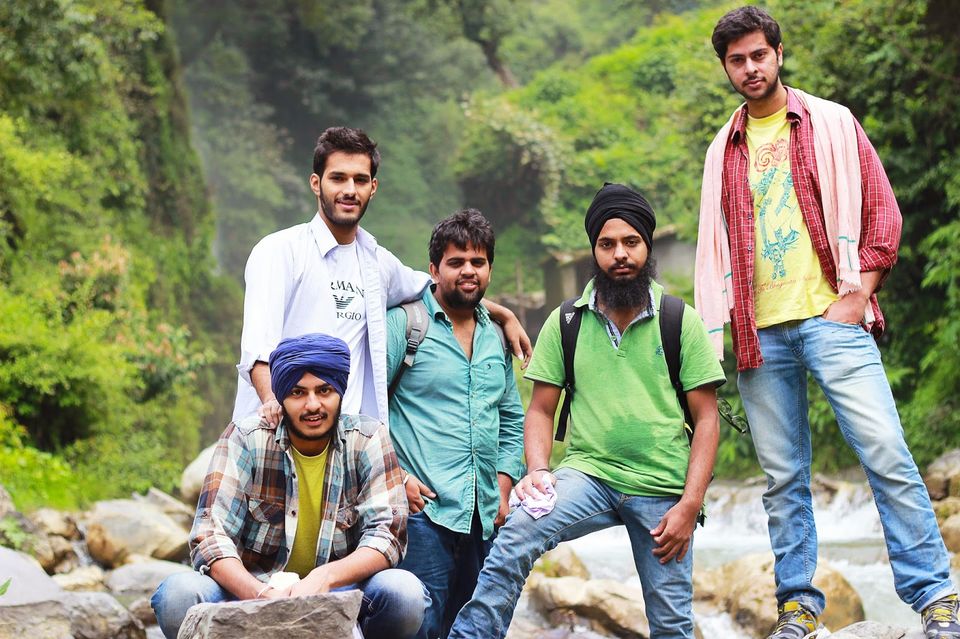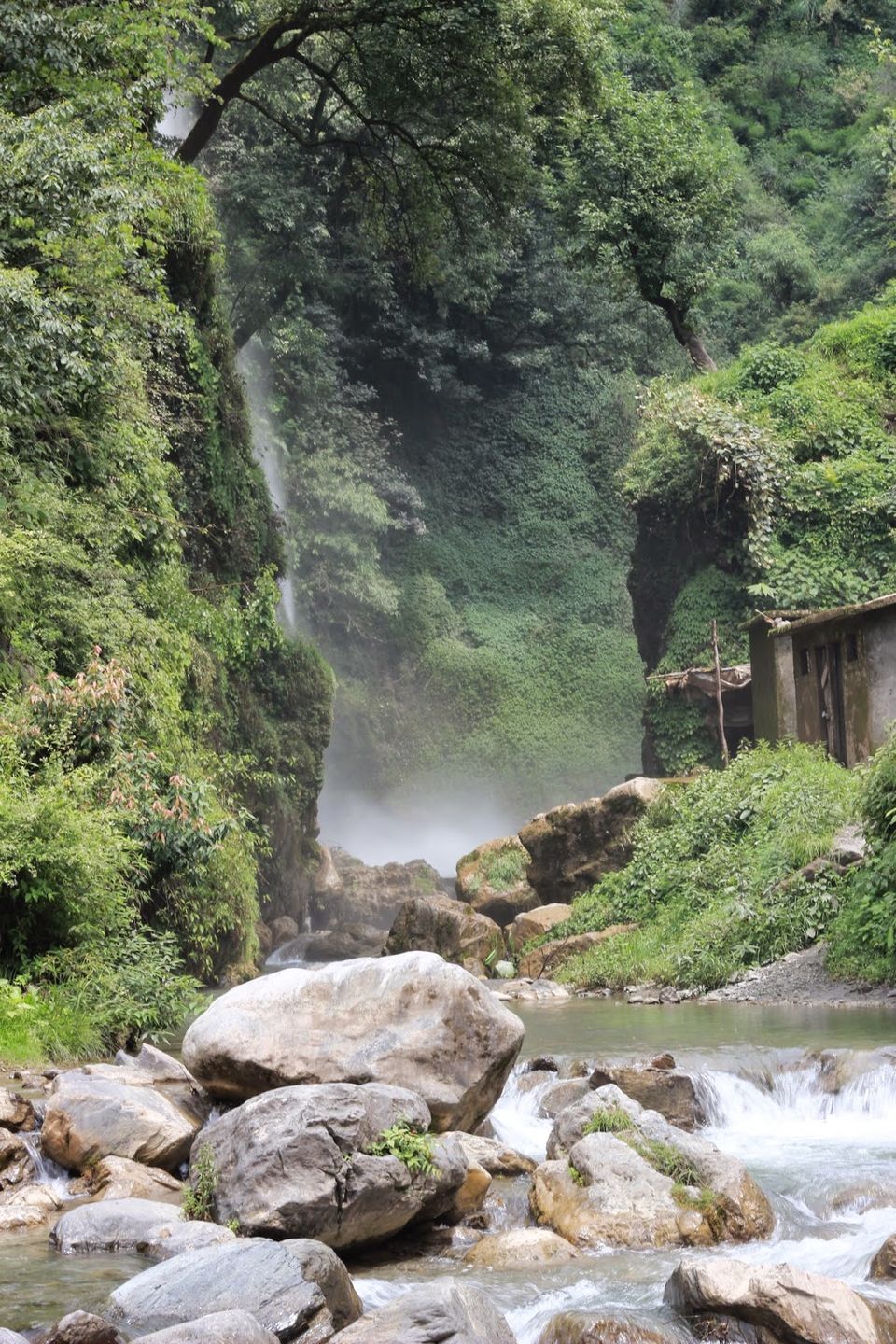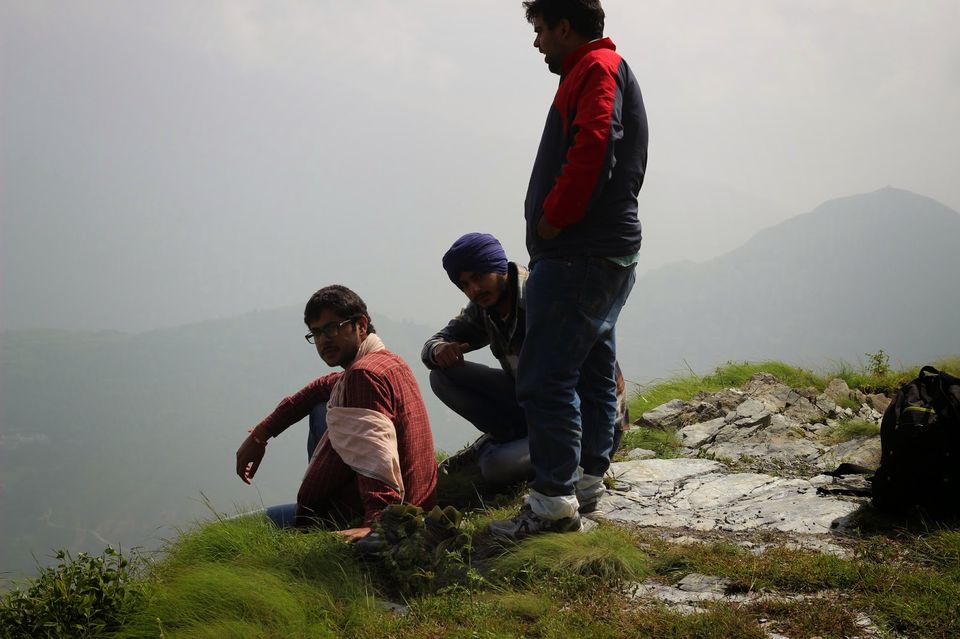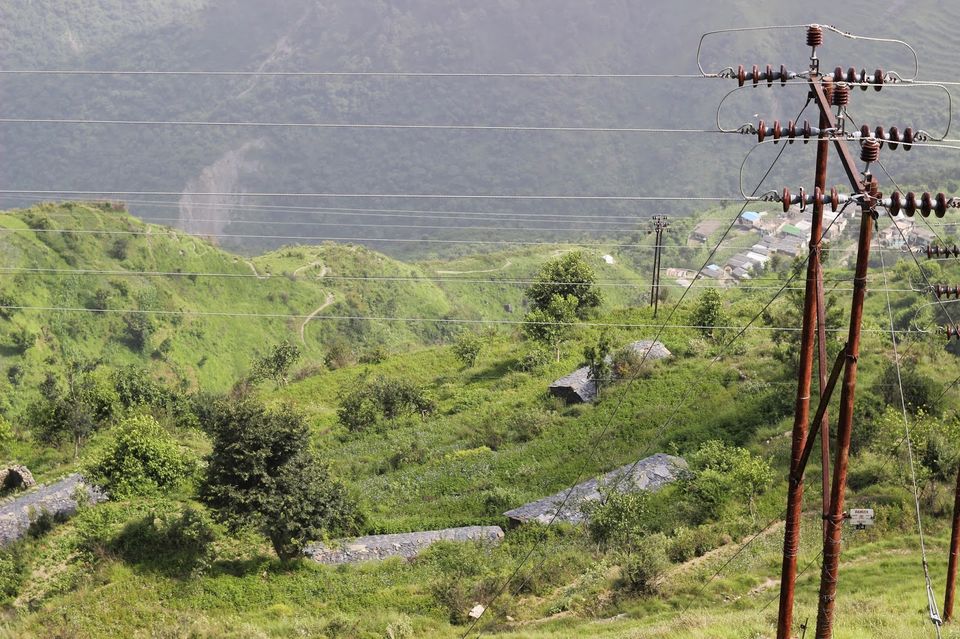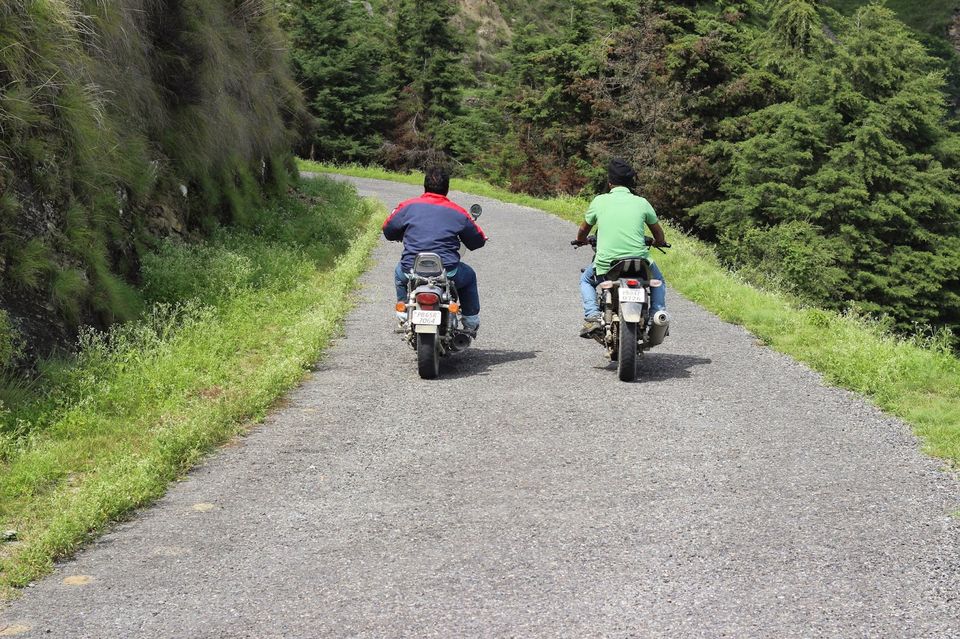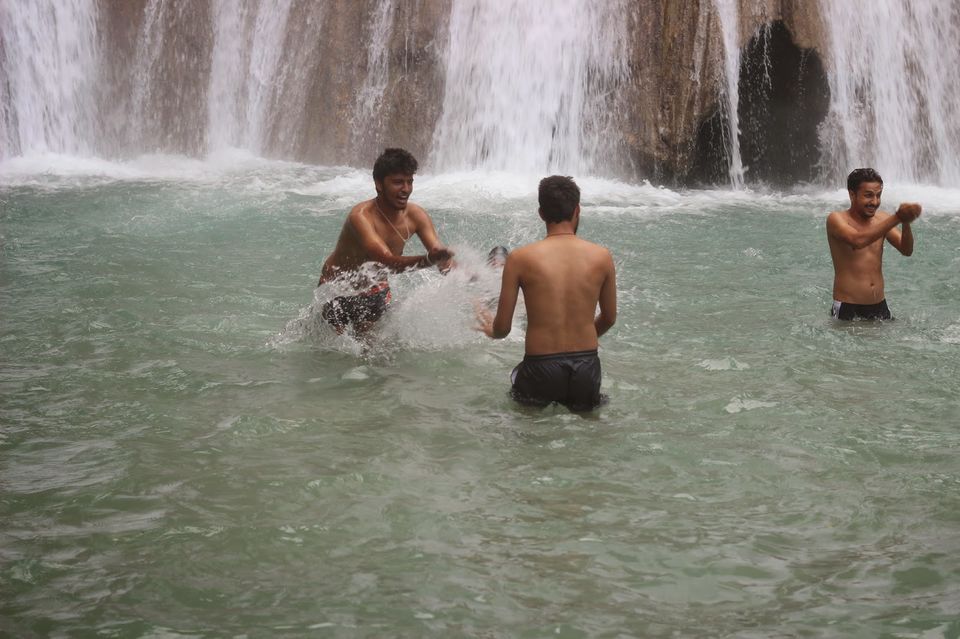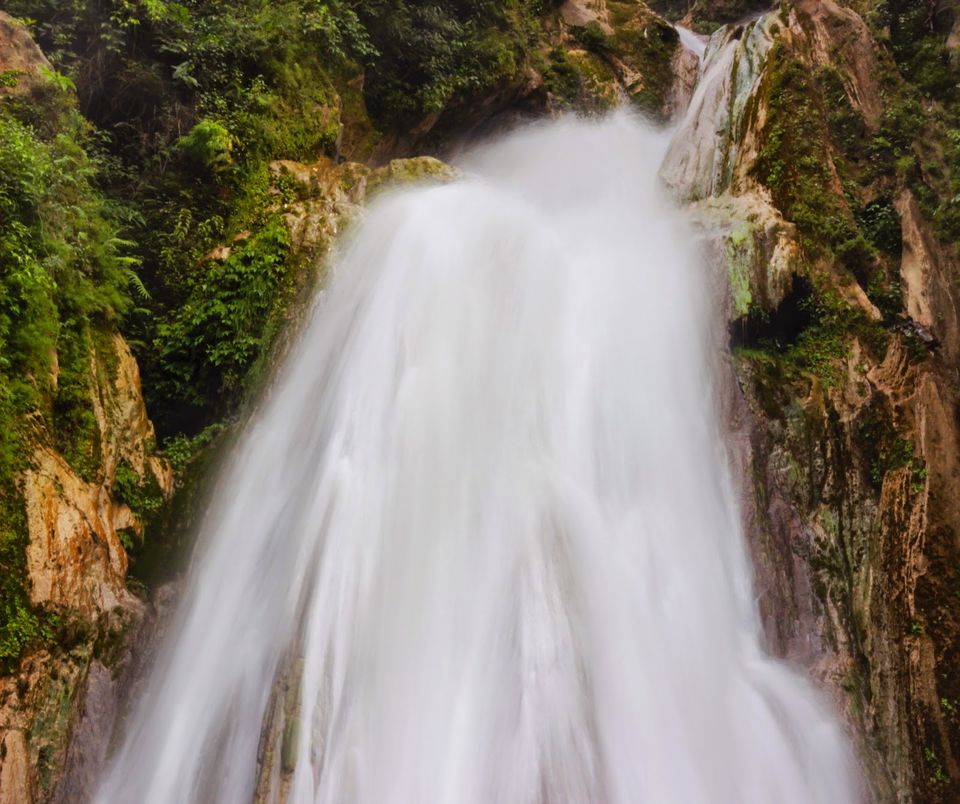 The plan and prologue
From the past few months i was looking for a place to go in the Himalayas ,that was off beat,devoid of tourists,within 300 km's,and no one from my college should have gone there(at least in my circle). One of my friend suggested Chakrata (Uttrakhand),around 225 km's. Then i started my usual research of the place, things to do etc.First thing i got to know about the place was that it was an cantonment,and the base for Indian army's covert operations in china(sound's interesting) and foreigner's are not allowed.The main attraction of the place was trek to tiger fall,a natural waterfall around 250 ft high.
So the place was definitely on my to-visit list(which is quite long).
Wednesday Evening: My friend(raghav) had to go to Chandigarh to purchase shoes for some marriage,so he wanted to make a little trip because he didn't want to go 70 km's just for purchasing shoes,but was ready for a 200 km trip for it.So he started random chat about going for a short trip as it was more than 3 months we hadn't went anywhere.So we started exploring the possible options and Chakrata popped up.
As Thursday was a holiday due to elections and if we took Friday off we would have 4 days to wander around.It was perfect and i started planning the route and other things.Then 5 of us were willing to go but and odd no isn't economical bcoz one person will be riding solo.So after a lot of convincing many of hostel-mates, Jugraj singh agreed after about one hour of convincing. We started packing bags and borrowing woolens from friends as it was peak summers and all our woolens were back at home. Bags packed. We are ready!!
THE PLAN day 1: Patiala-chakrata day 2: chakrata-tigerfalls-sightseeing-tiuni-Theog day 3: theog-Shimla-patiala day 4:reserve day THE WANDERERS
Karanbir singh(me) Past trips with me Sidharth dua (aka heleu): Shimla -kufri, Manikaran Jugraj singh ( juggi) Shimla - kufri,manikaran Mantek singh ( bogus) Dagshai , Anandpur sahib Sri Sri Sri Raghav deora shimla, Naina devi Guriqbal singh ( guri) First timer
The Rides 1. PULSAR 220 2.AVENGER 220 3.YAMAHA FZ
DAY 1 (Patiala-Paonta sahib-chakrata) We Started from Patiala around 10 am, continued towards Ambala, tanked up the bikes and moved on towards paonta sahib.The ride is uneventful , just trying to keep pace cutting through the peak traffic on the national highway. After around 30 kms from ambala Front forks of the fz started leaking oil,the first fuckup within hours into the trip,we passed through a small village and spotted a mechanic there went to get the bike repaired, the forks needed to be in prime condition as the trip planned had around 100 kms of off roading, the mechanic removed the forks and examined that the oil seals needed replacement as the shop was in a small settlement the sourcing the seals would be difficult,after around 30 mins of looking for the seals,the mechanic decided to go to a town 30km away and brought the seals,in the meantime other two bikes reached paonta sahib,and we were still good 50-60 km away stuck. The mechanic took around 2 hours to replace the seals ,charged around 800 rs the first un-neccesary hole in the pocket moreover around 3 hours were wasted,now i had to cover up for the time lost, i had decided before the trip that i will not overspeed this time,but had to ,we zipped off from the mechanic and i noticed the front disc has lost its feel,the mechanic wasn't good at working on disc brakes and fucked it up anyway decided to continue despite the lost braking power. After around an hour we met other members at the gurudwara,had Langar,and continued towards chakrata.It was pretty late in the evening when we reached Vikasnagar and the actual ascent hadn't yet started towards chakrata,there was the fear of rain(of course we didn't had rain coats), on youtube i had seen videos about the road conditions and they weren't that inspiring to be done in pitch black,any how we continued towards chakrata.The roads were in pretty bad condition,i could see the spots for the nallahs during monsoons on the roads,but luckily they were mostly dry,after about an hour we reached a small town with some homestays chakrata was still 30 km away and it was really dark,there was some discussion on staying for the night there,but we decided to continue.After that i picked up some speed and got quite ahead of the pack,on the way above we saw groups of well built men hanging out and gossiping, suddenly mantek who was my pillion started to PANICand said they might ATTACK OUR FRIENDS who are coming behind as they will be riding slow.Yes that was silly on his part, but that's the way he is :P .I tried to console him by explaining to him that this is a militiary area they might be some army guys hanging out ,and this is an army area we shouldnt be afraid atleast around here. After a bumpy ride we reached chakrata around 8 in the night.It was Misty all around,and cold too. There are few mechanic shops and a dhaba as you enter chakrata,the main town is around a km ahead on the right side.We went to a homestay run by a tailor,got a good deal of 100rs per person. Had dinner at the dhaba at the entrace of chakrata,the food was great and light on pocket too. After dinner went straight to bed as it is going to be a long day tomorrow.
DAY 2 (Tigerfall and change of plans) Got up early,got ready,had paranthas at the same dhaba and continued towards Tigerfall after visiting the small gurudwara in chakrata.One of he reason to go to gurudwara was to get a decent bathroom to answer the nature's call,but the gurudwara didn't had bathroom lol. The road from chakrata to Tigerfall is total offroad,sharp rocks,boulders,water,slush everything. Getting ready for the slush the desi way.Notice the road condition. After around 10-11 kms from chakrata we were trying to locate the trail that leads to tigerfall, as raghav had said that it is a trek.After some kilometers there is a link road towards right hand side going into the valley,this road is proper mettaled road,continuing on this road there is a further diversion down into valley that is more of a small dirt track,this turn can easily be missed as there is no board or anyone around to guide you towards the trail down,we went on the narrow trail down,until a man from the valley came running towards us to stop us as the trail ahead is possible only on foot.The man that came to guide us owns a small and the only shop near the water fall. The narrow trails that were mean't for trekking, we rode on them. From here onwards it is a small and beautiful trek upto the waterfall.The path gets difficult as you near the waterfall .The waterfall is nicely hidden by the surrounding cliffs,you can hear it from a distance,but you can't see it until around 50 feet from the fall. Photographing the waterfall was very difficult as the area surrounding the fall was full of mist from the water falling from such a height and speed.So didn't risk the Borrowed 600d.
Tried to capture a panorama by climbing a surrounding cliff. Tried stiching around 50 pics to capture the whole length of the fall.Notice the Rainbow's formed by the mist due to falling water.It was like small rainbow's everywhere you see.
Had a lot of fun at the Pool beneath the waterfall,had a bath of life time,tried getting directly under the water,but couldn't as the fall was very fierce,crossed the waterfall from the back,it was an amazing experience,slippery wall of the cliff,water blasting at your face,and the view when you look toward's the sky through the water from behind the water fall. After having a lot of fun in the water had we ate maggi and had tea at the joint near the waterfall.
Tea felt really great after the chilly bath in the water fall.
After the tea and maggi,we zoomed back to chakrat covered the 20 km off road track in around 25 minutes.Now the plan was to move towards Tiuni,then to Hatkoti and theog.After returning from the waterfall sidharth wasn't confdent of riding on these offroad tracks,he started to inquire from the jeeps coming from tiuni side and they said it is even worse than the tigerfall road,moreover when i checked the fuel in the fz tank and it was low,i had asked mantek to get it filled he said it can cover around 250 kms(moreover he said he knows more about his bike than me),he never anticipated these types of road,and now there is no petrol pump nearby and on the route that we were to follow.Now everyone wanted to go to mussourie,which was around 80-90 kms,and someone said that the road is makhan(it wasn't there were really bad patches and it is not advised to be done in a low G.C vehicle), I was furious on this decision as i came for the bad roads not for highways,and for one person whole plan was being jeopardized,moreover there is nothing great about mussourie.With an angry head i started toward's mussorie i was racing on those roads,which i shouldn't had done,luckily there wasn't any incidents.The road from chakrata to mussorie passes through beautiful areas with no traffic at all, with many off road patches,i didnt slowed any where,my pillion this time was guri ,he was a first timer and his butt wasn't used to such torture,so he was pleading me to stop for his butt's sake,i asked him to stand on the footpegs to relieve his ass,and kept continuing,but at one point it was too much for him to take,so we stopped and lied on the road for some rest,since we left chakrata we couldn't find our other two bikes i thought they might be ahead of us as i strictly said no stopping until mussourie.After few kms there came a mindblowing place( i forgot the name of the place) where we were literally riding through clouds,clouds were rising from one side of the valley and crossing the mountain to the other valley,this was the best place for timelapse photography that i have seen till now.After an hour or so we joined the Dehradun-Yamunotri highway,at the intersection of the chakrata road there is no sign for the direction towards mussourie,only a board showing dehradun around 50 odd kilometer and yamunotri around 200 kms(dont remember the exact value),the road to mussorie is on the yamunotri side not towards dehradun(almost everyone turned towards dehradun),after crossing the yamuna bridge,one road goes towards yamunotri and other towards kempty falls,we continued towards kempty falls,suddenly fz started suffocating,i still kept pushing it,until a hairpin where there was a truck stuck,so i had to lower the speed and the bike stopped and after that couldn't be started ,another disaster as we were alone and not riding with the pack,i checked the petrol ,there was enough in it to atleast last for 30 kms,but why is it not starting,after about an hour the other two bikes came and to my shock they were left behind,i dont know when i overtook them,tranfered some oil from the pulsar to fz and it started(the port that takes oil from the tank to carburetor is on the front end side of the tank on fz,so when you are riding steeply the oil shifts to back of the tank due to gravity, the oil doesn't reach engine even if there is around a litre of oil), any how we reached kempty falls parked bikes and went on to bath in a waterfall for the second time.Believe me kempty fall is nothing in front of tigerfall.
After that we continue towards mussourie.Tanked up the bikes,had a stroll on the mall road ,one-on-one at dominos,and then to the bed after a long tiring day.
DAY 3 and 4 coming up soon.
This trip was first published on http://lightpocketwanderer.blogspot.in/.