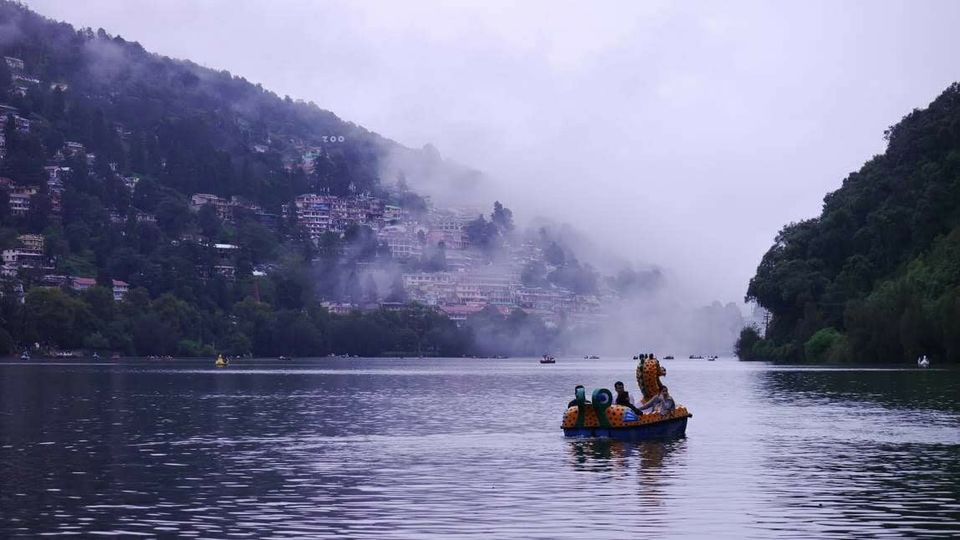 Is located in the Kumaon foothills of the outer Himalayas at a distance of 285 km (177 mi) from the state capital Dehradun and 345 km (214 mi) from New Delhi, the capital of India.Nainital is a perfect destination to welcome new year. Many tourists including foreigners come here to celebrate Christmas and new year. Nainital is a honeymooner's paradise. For newlywed.
Mode of travel
Via Bus - Boarding an overnight bus is the most convenient way to head to Nainital, although some buses operate during the daytime as well.
Via Train - The nearest railway station is located at a distance of 34 kilometres at Kathgodham, at the foothills of the Kumaon hills. Kathgodam railway station enjoys good connectivity to important places such as Delhi,
Lucknow and Howrah, with daily trains running to New Delhi.
Road/self drive - A 6 to 7 hour drive from New Delhi, Nainital can easily be accessed by road, with a few halts en route.
Via flight - Being a hill station, Nainital does not have direct air connectivity. The nearest airport is located at Pantnagar, Approx 1 hour journey.
if you are looking for an economical option, then you can board a train from the Delhi railway station.
What to explore-
Naini lake- It is surrounded by majestic hills. This is one of favourite picnic spot among tourist. You can enjoy boating and scenic Beauty. Which makes it special in its own way.
Naina devi temple- According to the legends, Naina Devi temple came into existence when Lord Shiva was carrying the corpse of Sati, and her eyes fell to the ground where the temple currently stands. The town, the lake, and the temple borrow its name Naina (eyes) Devi temple.The reach the temple one can easily walk from the main bus stand of Nainital or can take a rickshaw to Mallital bus stand, followed by a 300 m walk.
Mall Road- The Mall Road is one of the most popular tourist attractions in Shimla that enfolds many hotels, restaurants, clubs, bars, banks, shops, offices, post offices, and tourist offices
Nainital zoo- This zoo was established in 1984. National zoo organise various outreach programme to create awareness toward conservation on different forest and wildlife conservation.Situated Appox 2 km from bus stand.
Entry fee:
Adult (12-60) 50 rs
Child (5-12)-20 rs
Camera-25 rs
Professional camera- 200rs
Entry time-9.30 am
Exit time-4.30 pm
Closed day-Closed on Monday, Diwali, Holi
(Free entry for senior citizen, disabled person)
Things to do-
* Boating
* Ropeway
* Trekking/hiking
* Shopping
Ideal time to visit-
* From march to June
* October to February.
Minimum day required- 3-4 days
Minimum Cost estimation- 3000-4000 for 2 person
Travel tip:
* Always keep first aid with you.
* Always keep woollens with you as the temp. Of hilly areas changes rapidly.
* Always wear good quality of shoes as You may have long way to walk.
* Always keep some cash with you as ATM may not be available within your reach.
Note- It is advisable to book tickets prior as the demand will be high on peak season.