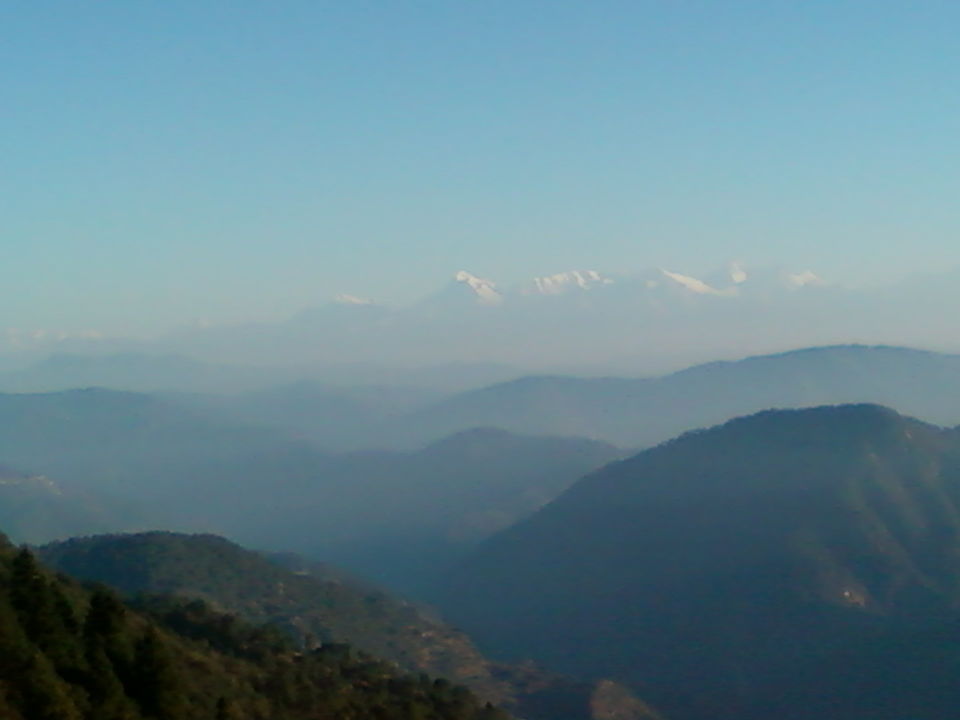 During 2012, it was an October evening when I got a call from my friend who was then posted in Rohtak, a small town of Haryana asking about my plans for the coming weekend. I had none, so he expressed that he would be getting bored at his house so I suggested him to come down to my place in Delhi which he felt as a usual boring stuff and proposed me his new plan to explore a new destination.
We hunted on internet for some hours and then mutually locked an Uttarakhand based hill station in Kumaon foothills of Outer Himalayas i.e. Nainital. Within no time we booked train tickets on internet from Old Delhi to Kathgodam as it was the closest destination to reach Nainital since there were no trains till Nainital. Also during those days there were no such options to book hotels via apps or online methods so basically we had no plans after reaching the last station.
We boarded the train from Old Delhi railway station which is easily accessible from Chandni Chowk Metro Station by around 09:30 p.m. and reached Kathgodam railway station by around 05:00 a.m. the very next morning. Since it was the arrival of winters so the sky was covered with darkness and streets brightening with road lights but the station was full with private vehicles and passengers going to Nainital. Almost all of the cars and taxis were filled with couples. Since they wanted privacy so we had to back off but there was one car in which the couple was local to that place and they had to get midway so we got a chance to board it.
After dropping our co-passengers, the driver was inquisitive to know our plans about Nainital i.e. stay and travel so as we had no strategic plans so he suggested us with one. For the first time we didn't book any hotel as the hired car acted so where we relaxed until reaching the starting point of our main journey and also changed our attire.
Within the next 4 hours we covered the below points starting and ending our journey with the beautiful Naini Lake and adjacent to it the Naina Devi Temple (one of the 52 ShaktiPeeth) via Mall Road :-
• Naini Peak
• Tiffin Top
• Snow View Point
• Gurney House
• Cave Garden
We could not cover "Pt. G.B. Pant High Altitude Zoo" due to lack of time.
Few beautiful places near to Nainital are Saat Tal, Bhim Tal, Nauchuchiya Tal, and Mukteshwar which may need some more days to be explored in detail.
After completing our trip we were dropped to Mall road where we explored the shopping area which were narrow and hyped street markets and also had our breakfast and lunch as there were a lot of food joints so we tasted a variety of them in Mall Road itself. In the afternoon we boarded a bus to "Haldwani", one of the nearest towns to Nainital from where we to took another bus to Delhi by around 05:00 p.m. So by this way we completed our trip within one day without reserving a hotel.
Nainital Itinerary :-
Day 1 – If you arrive early morning, you can plan outing for complete day and cover the above mentioned points after taking a few hours rest. You can head off to the picturesque locations in Nainital, whether Snow Top or Tiffin Top, which is connected to the main town by cable cars. In the evening, you can drop in at Tibetan Market or Mall Road to acquire some shopping experience.
Day 2 – Start with the holy blessings from Naina Devi, a Shakti Peeth which is on Mall Road and barely 1.8 km. from the main town of Nainital. Then, you can visit the Naini Zoo which sports a rich collection of flora and fauna. You can also enjoy the Naini lake boat ride as well. If you're a boating freak, the best time to visit Naini Lake is from 16:00 onwards.
Day 3 – You can try on some trekking and other adventure sports as well.
Do carry warm clothes and gloves irrespective of whichever season you are planning to visit.
View of Himalayan Range is mystic so don't miss out on that !!!
Frequent Searches Leading To This Page:-
Uttarakhand Holiday Packages, Nainital Tour Plan, Package For Nainital, Uttarakhand Package For Couple cost, Places To Visit In Uttarakhand, Uttarakhand Trip Cost