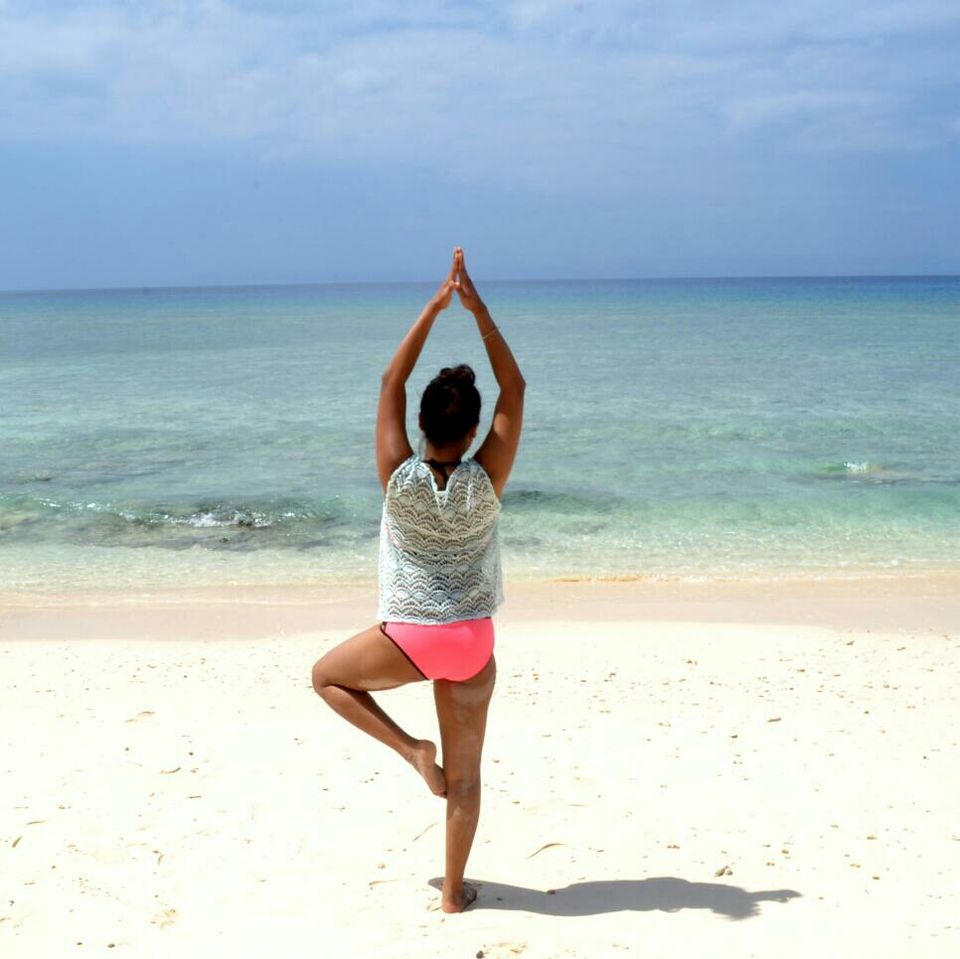 For a person who connects more to the mountains than beaches it is a little difficult to fall head over heels for an island. But believe me Neil will make you fall in love with it in the first sight itself.
Neil islands is one of the islands in the southern part of the Andaman and Nicobar group of islands in India.
Reaching there:
The only airport in Andaman is situated in the capital city Port Blair. It can be reached by flights via delhi, chennai and kolkata. Once in port blair make your way towards the jetty. There are only 2 departures per day to go to Neil. A private cruise departing around 7:30am and a government ferry that leaves around 2pm. The government ferry is almost booked always because of cheaper rates and locals getting first preference. The cruise is therefore the best option. Tickets per person start around 700-1200 depending if you travel, economy, upper economy or premier class. It is around an hour and a half journey from port Blair to Neil. The cruise is fully air conditioned with canteen and restroom facilities and doesnt even make you feel sea sick. So be assured its going to be a smooth ride.
1: Small island : less people
With the total length of the island being 14kms and a population of about 2k this is the place you would want to be to find that inner peace. The sun rises on one side and sets at the other side of it. You can hire a scooty or a bike and ride through the entire island twice or thrice daily. Being samller in size and lesser known than havelock, it sees comparatively less tourists
2: No mobile networks, no wifi, no cable tv-It actually takes you back in time
Bsnl is the only operator which gives you ntework on this island. At times airtel as well will allow you to make and recieve calls. But all your 3G and 4G data packs wont work here so all that Instagram boomerangs and facebook check ins will have to wait. The only channel that comes on the TV is Doordarshan and maybe another one or two. So only a few handful people own a TV on the island. They still have a Panchayat, an active post office, a primary health care center and a typical village market where people sit under the banyan tree and actually talk to each other.
3: The day starts at 6am and ends by 8pm.
All the shops and eateries will open by 6-7am. People here get up as the sun rises and go back home as it sets. So the main market will shut down by 8pm so make sure you take everything that you need till then. Some restaurants stay open till 10pm max. So back to age where the sunrise and sunset schedules your day and not the clocks.
4: No fancy restaurants, no petrol pumps
There are only 3-4 big resorts at both ends of the island that have proper restaurants somewhat fancyish. Other than that there are only small eateries and shacks,some of whom serve the most amazing meals. There is no petrol pump on the island. Fuel is available in 1 litre bottles in almost all shops. So make sure to keep your tank full before sunset, because after the shops close its really difficult to find fuel.
5: Amazingly sweet and honest people
Like when i dropped my wallet on the road while riding the bike, A car followed me a good 300-400 hundred meters to return it. Once late at night when the scooty ran out of fuel so we left it in the main market and a local guy dropped us in our hotel for free. After reaching we realised that we kept the helmet and sunglasses on the handle itself. We went back there in the afternoon to find both of them still present. Every random person you smile and wave at will wave back with a bigger smile.
Two of the many examples why i fell in love with these people almost instantly.
6: One of the best corals in the country.
I guess not only Neil but the entire Andaman and Nicobar islands have the best corals. So all you scuba lovers, this is the place to be. An amazing variety of fishes, clear visibility under water and colourful corals will want you to never come up. There are a number of shops which will even help you do a course in scuba diving, it is after all the island's most famous and favourite water sport.
7. Clean beaches, blue waters.
The beaches are super clean and almost have white sand, which makes up for some amazing pictures. The sea is different shades of bright blue and green. And towards the shore the water is almost transparent allowing you to see the beautiful corals. One can spend hours just laying on the beach listening to the waves and watching the stars.
8: Beautiful roads with tall trees lining both the sides.
Even on a busy evening,being on the road feels sooo peaceful. With trees lined on both the sides and birds chirping continuosly, you just cant get enough walks and strolls on them throught the day and night. The roads are well maintained and beautiful.
9: Blue sea resturant
This one little shack is unlike the ones you have ever visited. Right at the entrance, the skull of a blue whale welcomes you. Hippie is the word that comes to your mind when you see the place. With small lights, shells and blue whale bones making up for wall hangings as decor. Run by a sweet bengali couple, the first conversation they have with you will be about the skull. You need to go to this place for the best sea food in the world, like literally. But you should go and give your order 3-4 hours prior so that they can catch and cook fresh sea food for you. It is very famous amongst the foreign nationals. And this is the only place on the island that stays open till 1-2am, till the costumers dont leave. Go their for some amazing grilled fish, crab curries and nutella pancakes and to make friends from other countries.
10: Everything is dirt cheap.
We stayed in a room with shared bathrooms that cost us 400 bucks per day, that is even less than your Starbucks coffee.
Breakfast cost for 2 people- 70-80₹
Activa on rent- 300₹ a day, petrol-80₹ per bottle
Snacks- 30-40₹
Lunch and dinner for 2- 250-300₹ depending on where you eat and what you eat. (Cost for Seafood will obviously be more)
Milk and milk products are expensive because the island does not have its own milk production and have to import all of it from port blair.
Also carry your own alcohol, very difficult to find it here.
So instead of saving for Maldives and Mauritius, visit this little island in your homeland and give it a chance to enchant you with its beauty. Go there before it gets famous ,crowded and loses its charm.