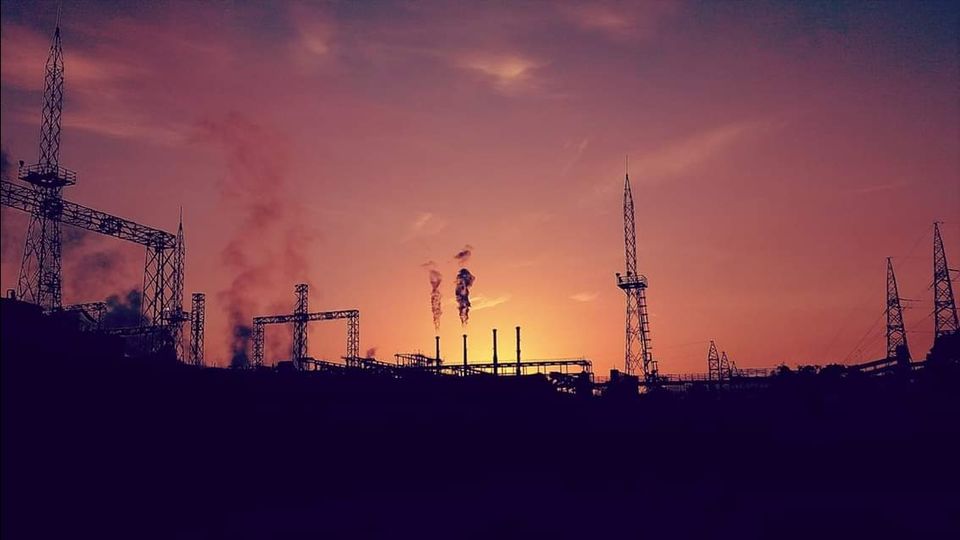 A place very close to my heart, to which I am the most emotionally attached .
I was born here, lived my childhood.
No matter where we're from, we all argue that our hometown is better than everyone else's and obviously there are reasons why it's our favourite destination.
There's some inexplicable comforting feeling when you're in your hometown. You get a sense of belonging and feel as if the other locals are "your people." 
I did my schooling in Damanjodi. When I left for my graduation, every holiday I used to be back in Damanjodi to be with my parents. And now, when I am in the married league, my better half is way happier to be in Damanjodi rekindling his nostalgic memories of his 'Bachpan'. Be it the garages, where he used to play gully cricket or the n number of parks and fields where he played 'catch-catch', 'pitoo' and the conventional game of cricket with his chaddi buddies.
Well, Damanjodi is an industrial township in the Koraput District of Odisha. Except for its 3000 residents and Oriyas, few are aware of this place. This mini hill station is yet to be listed in the most googled hill stations of India.
I remember, when I was in second standard , the place had nothing except few grocery and cloth stores. But it has a lot in store. Now things have changed for good. Damanjodi has maintained its balance with nature.
Evolution of this place was to aid a residential area for the employees of NALCO.
Difficult roads lead to beautiful destinations.
The case is exactly the same for Damanjodi.
WAYS TO REACH :
* Train - Hirakhand Express, Rourkela - Koraput Express, Howrah - Koraput Express
* Taxi, Bus services from Bhubaneswar as well as Visakhapatnam
Travelling by train, you wake up to the view of breathtaking landscapes of majestic mountains, rippling springs, malachite-green fields and to the echoes as the train passes through a chain of tunnels. The rapture-blue sky, high and bright playing hide and seek with the dark, narrow space of the tunnels makes the ear go pop on a train!!!
It is like the world moving from iron-grey to fairyland-green.It is the mist of smells, the frill of flowers and the scent of magic in the air.
#NALCO ALUMINA REFINERY COMPLEX
#PANCHPATMALI BAUXITE MINES
NALCO is Asia's largest and world's seventh largest producer of Aluminium. Panchpatmali mines is a fully mechanised open-cast mine which feeds bauxite ore to the alumina refinery complex located on the foothills.
You need to get a pass in order to go inside the alumina plant where bauxite is being processed to yield alumina powder. Mines is 25 kms from the township. Along the conveyor belt you travel, enjoying the picturesque beauty, to the mines.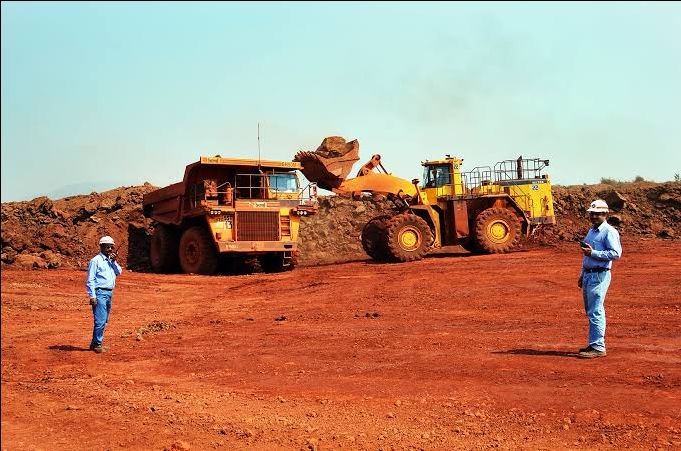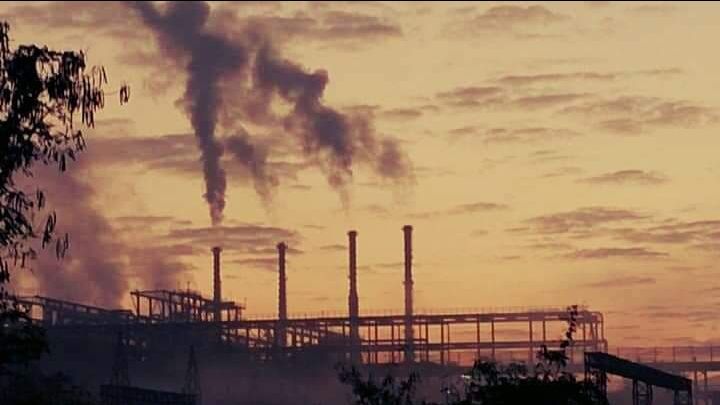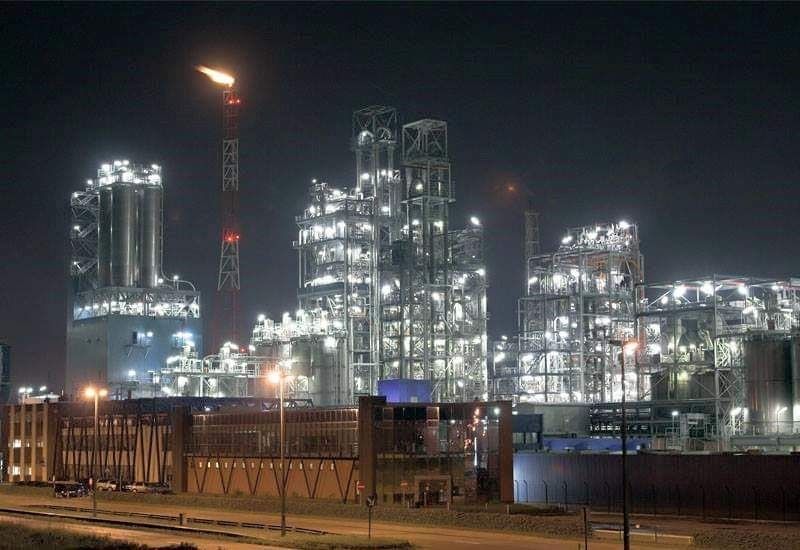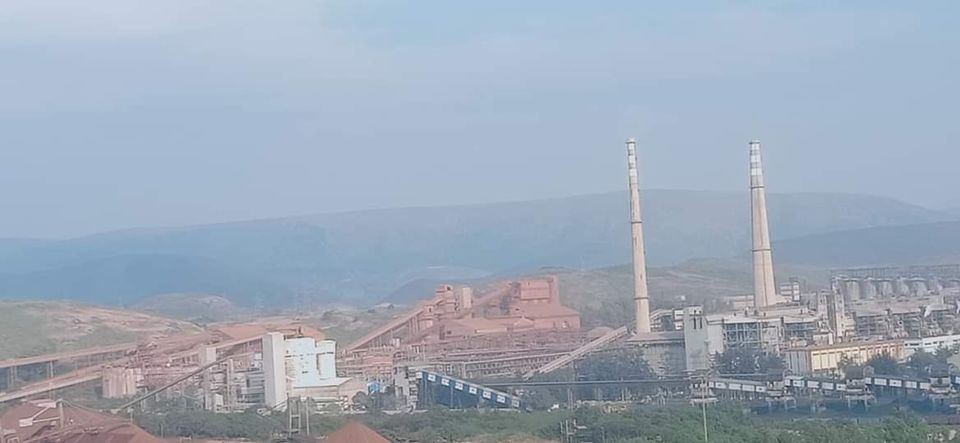 #SABARI LAKE
#DINOSAUR PARK
#ARTIFICIAL WATERFALL
Visit the lake early morning witnessing the beauty of fog-tinted fairy trees and the straining light making the cobwebs appear as silver fishing nets. Captivating I must say!!
Standing tall, the dinosaur "Brachiosaurus" welcomes you!!!!
It isn't just the sound that pleases the senses. The buggle calls of the swans and the clucking of the rabbits, murmuring of winds and the white noise of the waterfall are simply out of the world.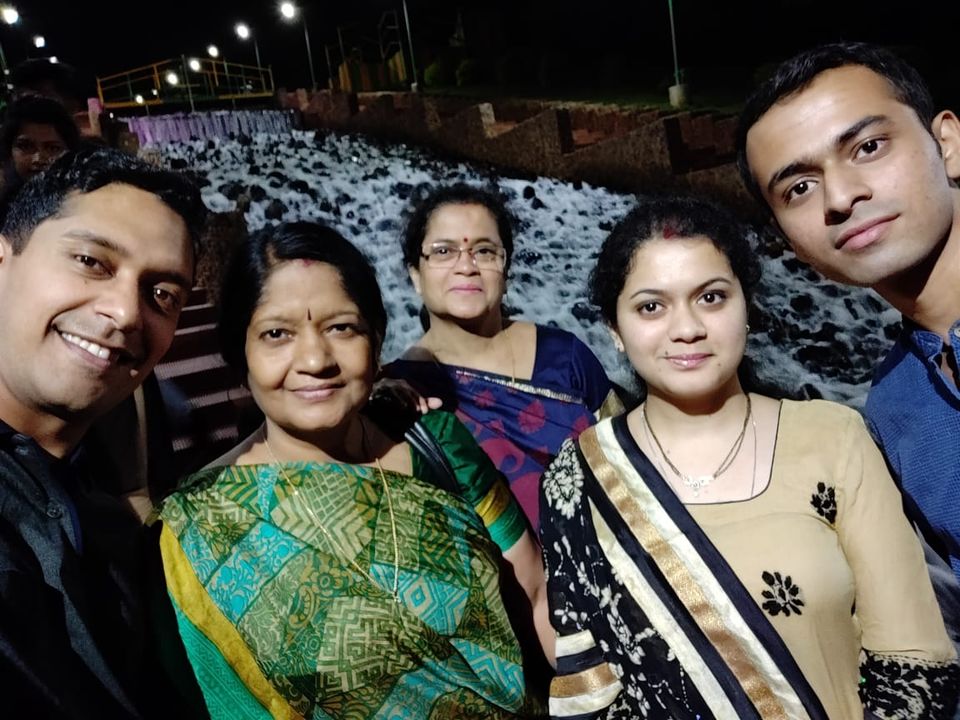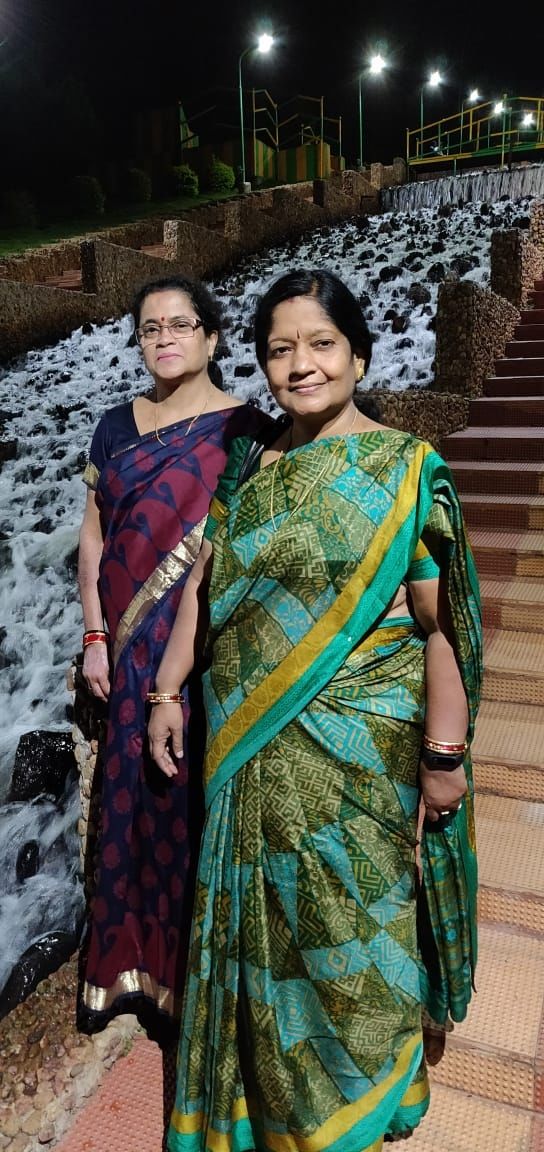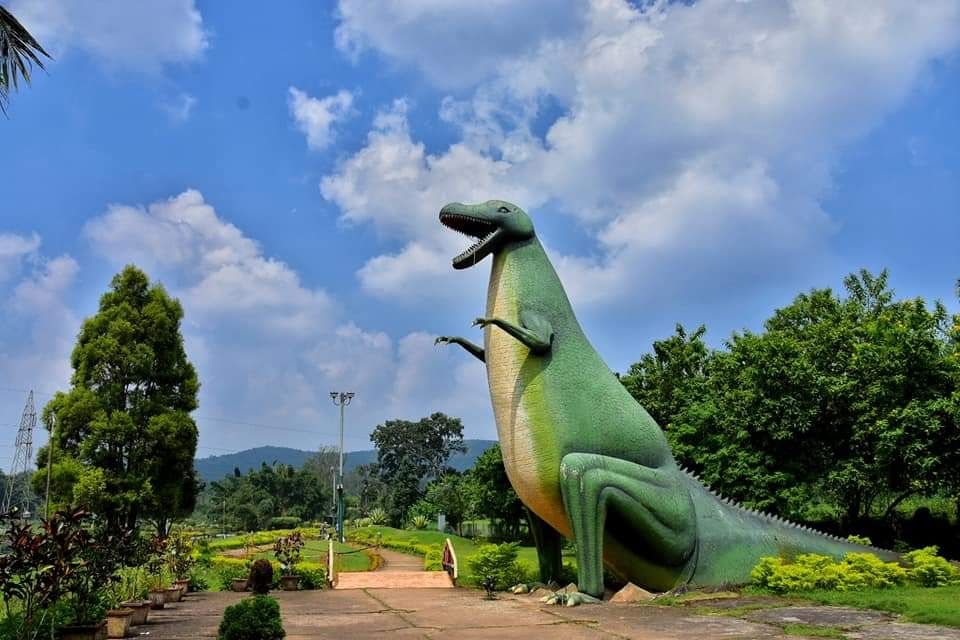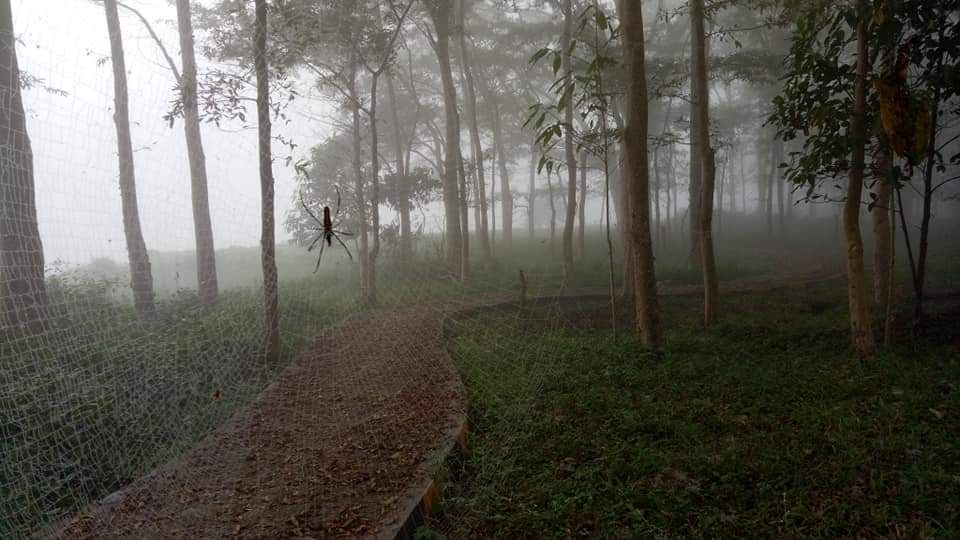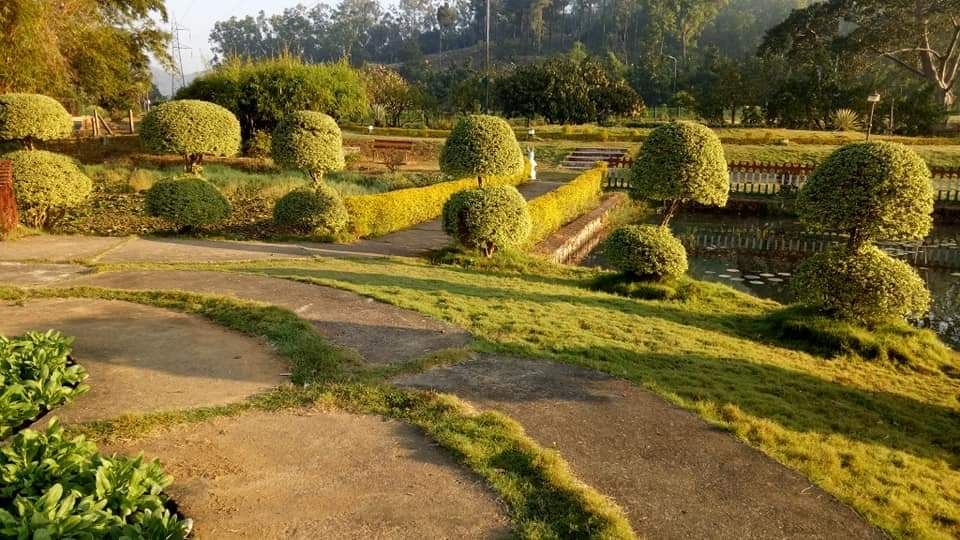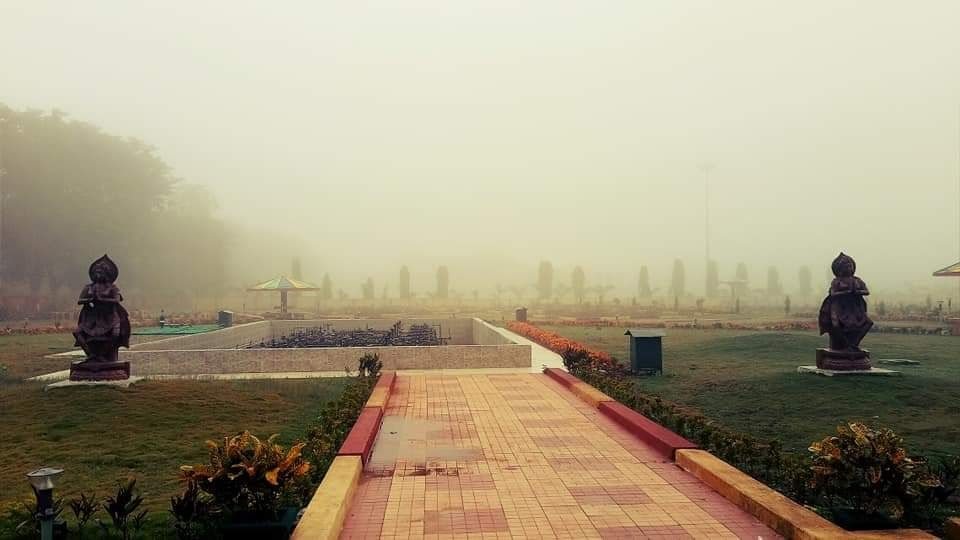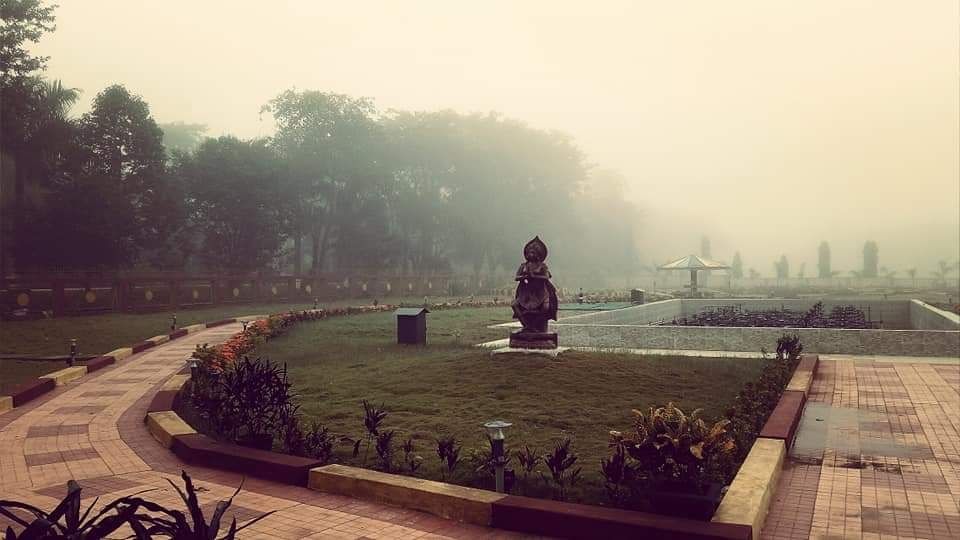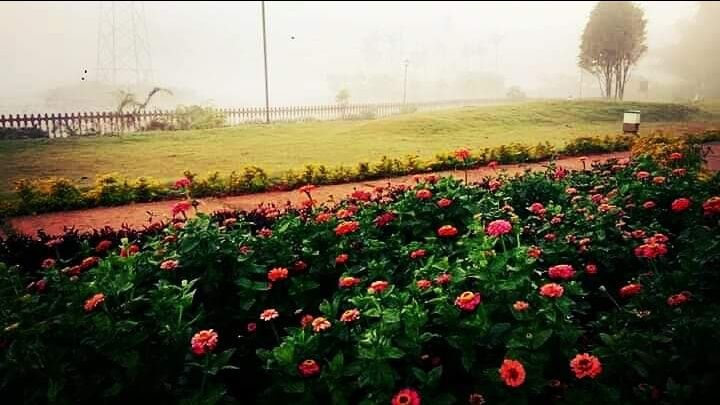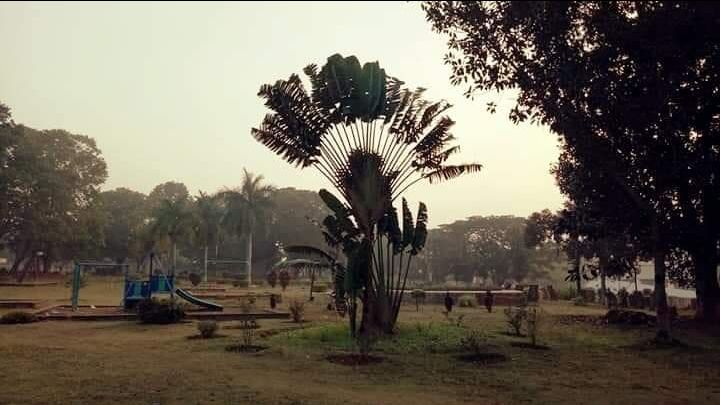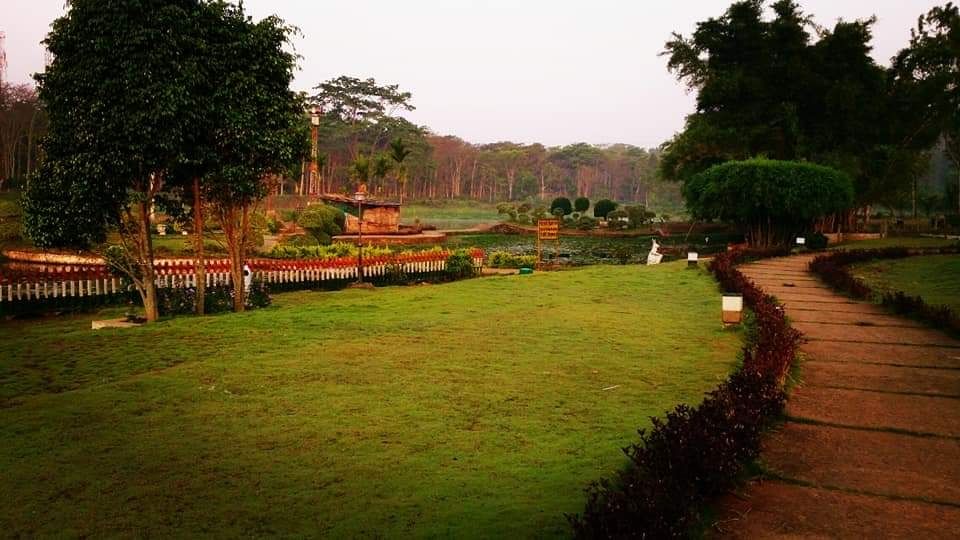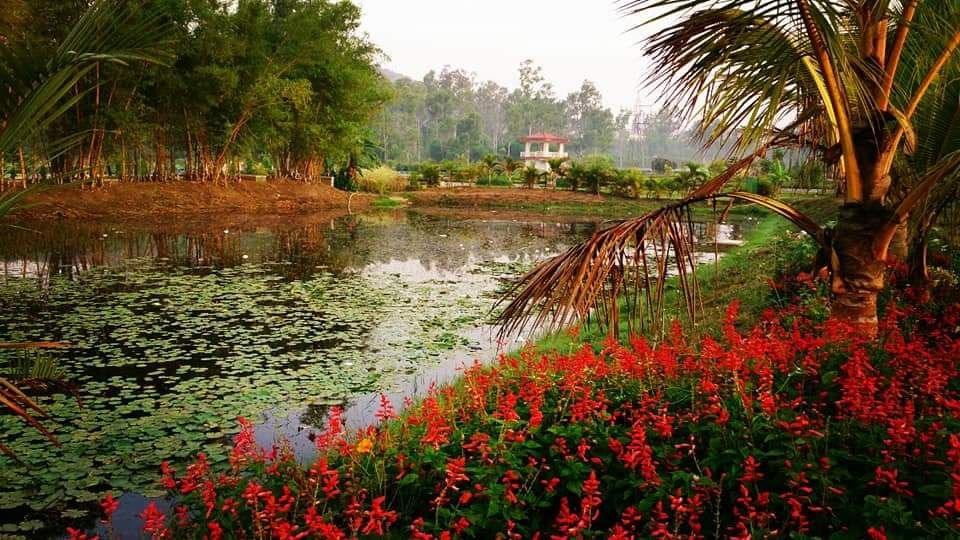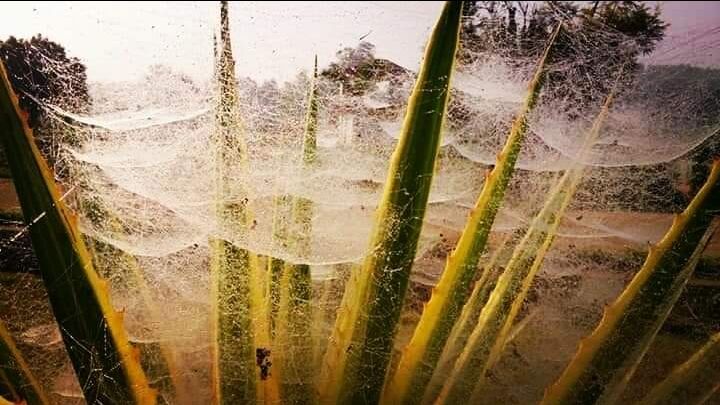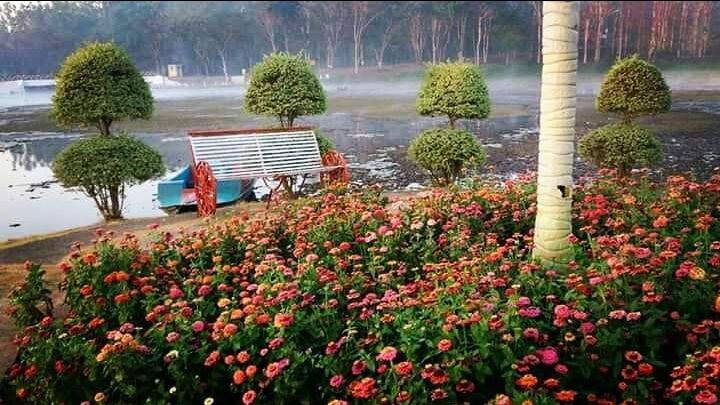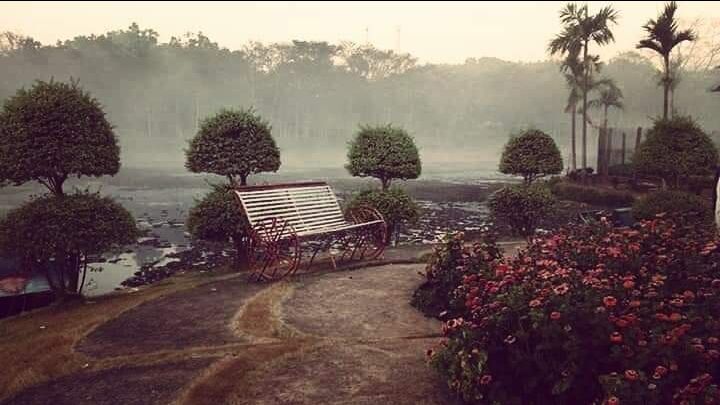 #KANTABAUSUNI MANDIR
Kanta-Bausuni is the reincarnation of Goddess Durga. It is an Adivasi temple in the form of bamboos.
Unlike any other temple, there are no idols or temple structures here. The most amazing thing about this bamboo temple is, except this very place, you cannot find any other bamboo tree in Damanjodi.
This holy bamboo temple retains its primitive appearance, undisturbed by man's interference. Man has not dared to fiddle in this holy forest.
The Adivasis consider each and every bamboo of the temple as sacred sanctum of Goddess Durga. Every time a bamboo tree completes it's mortal existence and falls off, it remains untouched to be naturally merged with mother nature. They solely depend on rain and grow on their own.
Devotees from far and near visit the temple specially on Thursday which is considered auspicious . The pond nearby is used to give a holy dip to a piece of forest bamboo during the festive month of January. However washing hands and feet is prohibited in the pond.
The sanctity of the place is noticeably being maintained.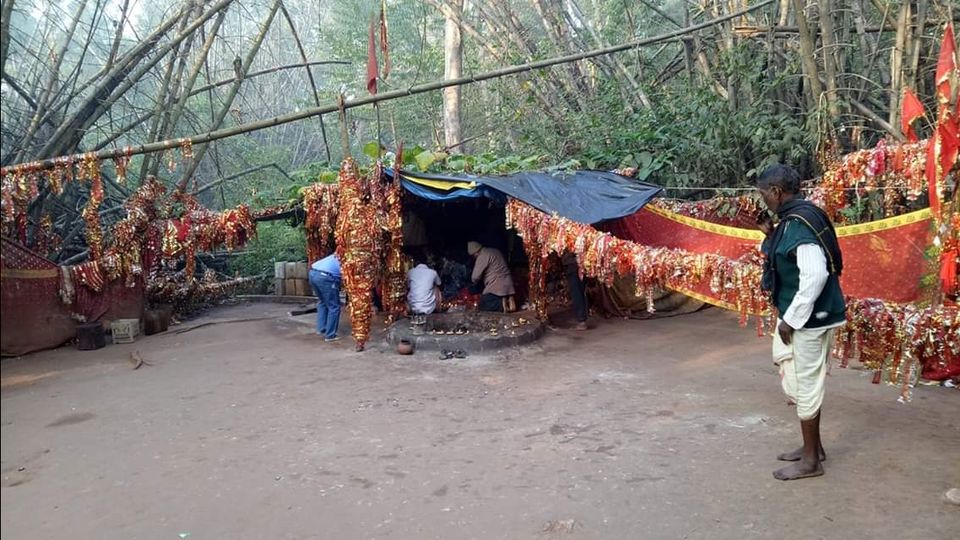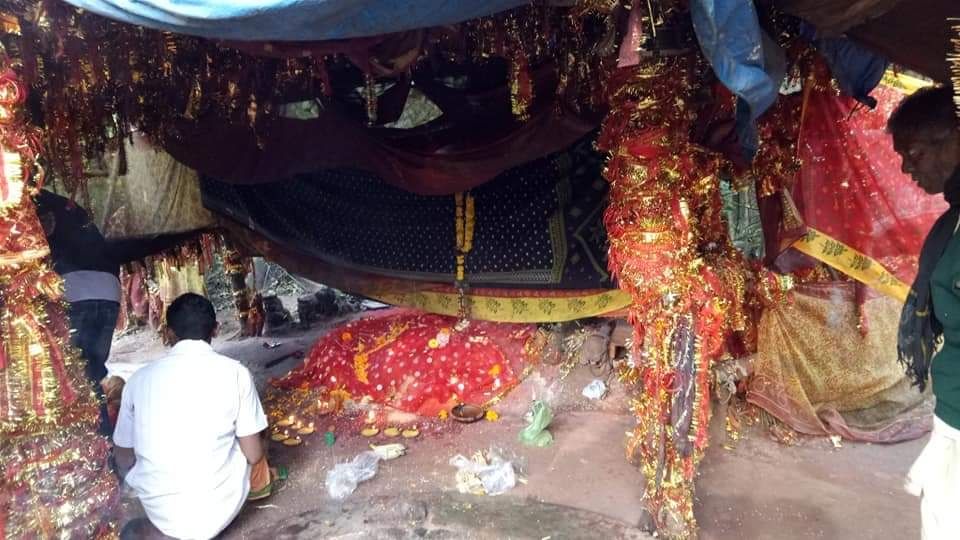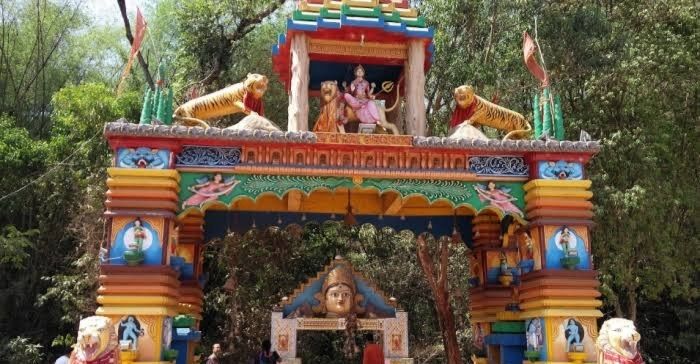 #SHIRDI SAI TEMPLE
This temple constructed recently reflects a synthesis of brilliant art and architecture, the ideals of beliefs, values while preserving the inner sanctum.
The spirit lifting light and musical fountain in front of the temple plays a smile on the lips.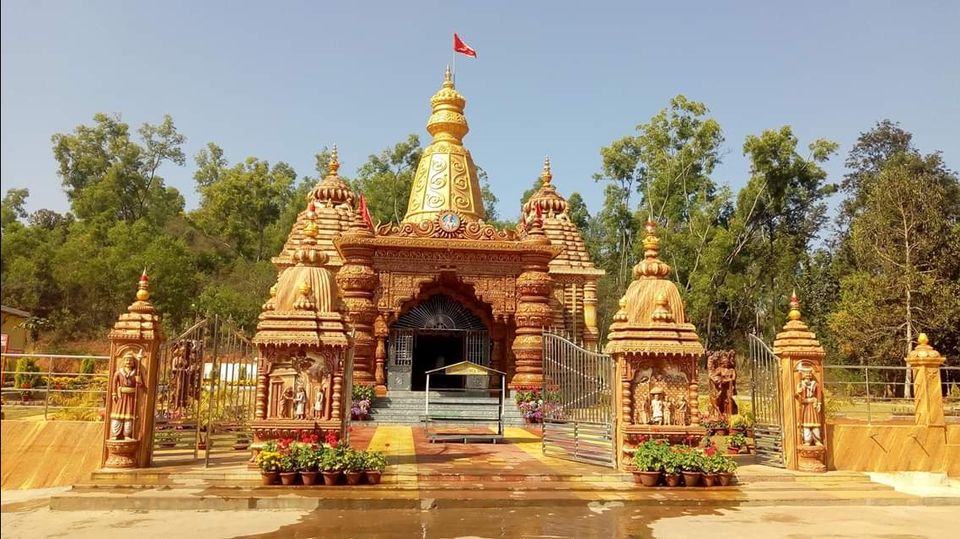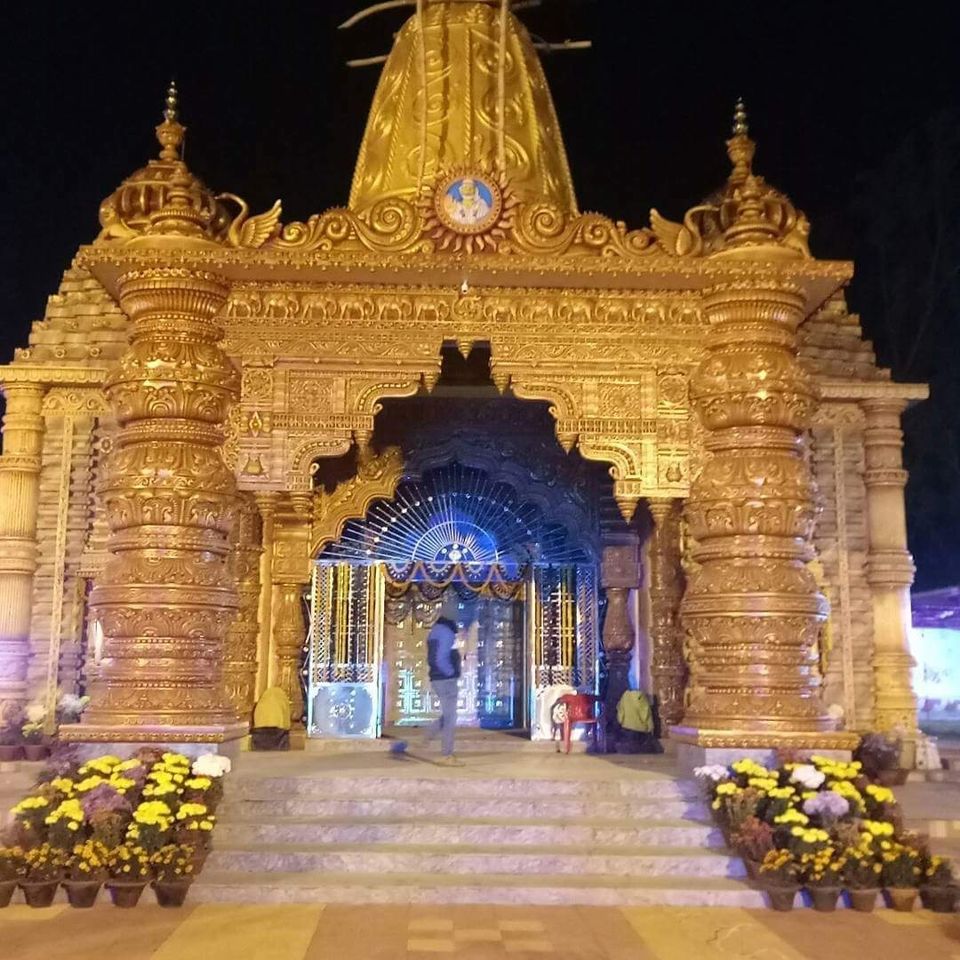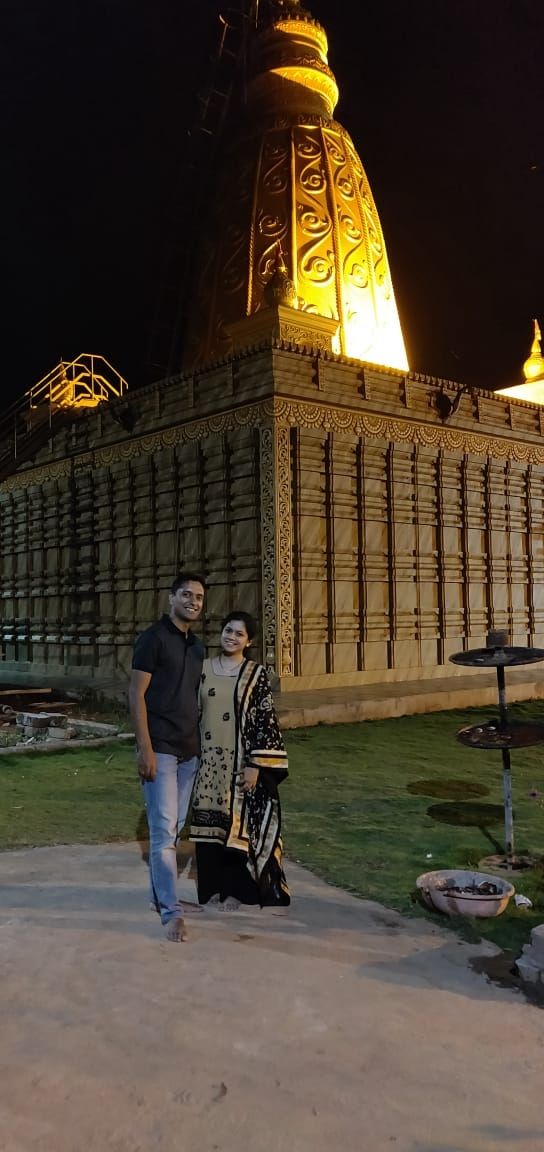 #HANUMAN TEMPLE
This temple is noticeable from quite a distance  courtesy the world's second tallest Hanuman Statue immaculately standing 108'9" tall. This immortalises the auspicious temple and the local religious sentiments.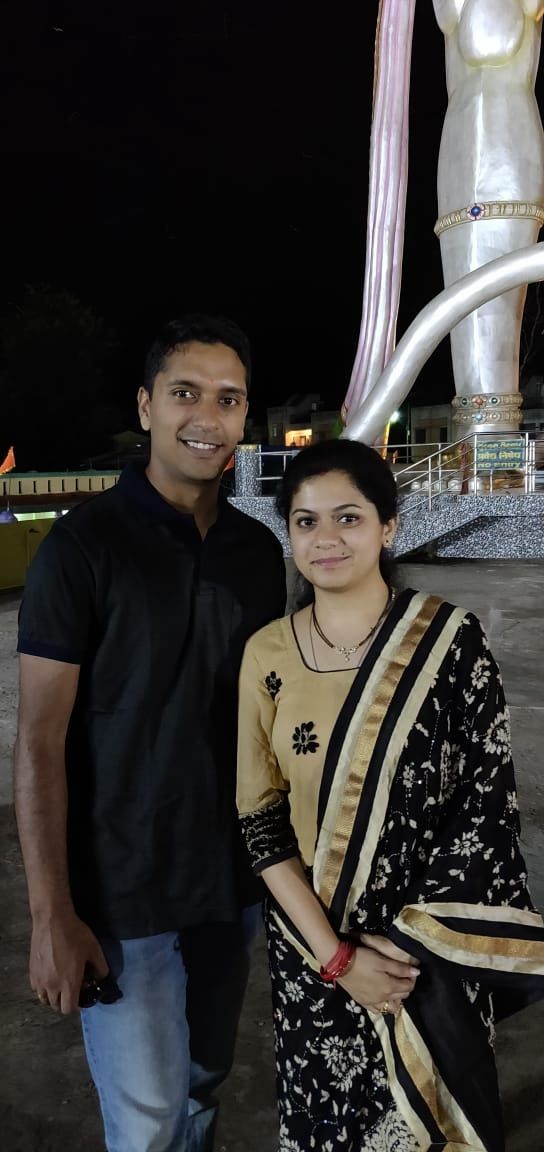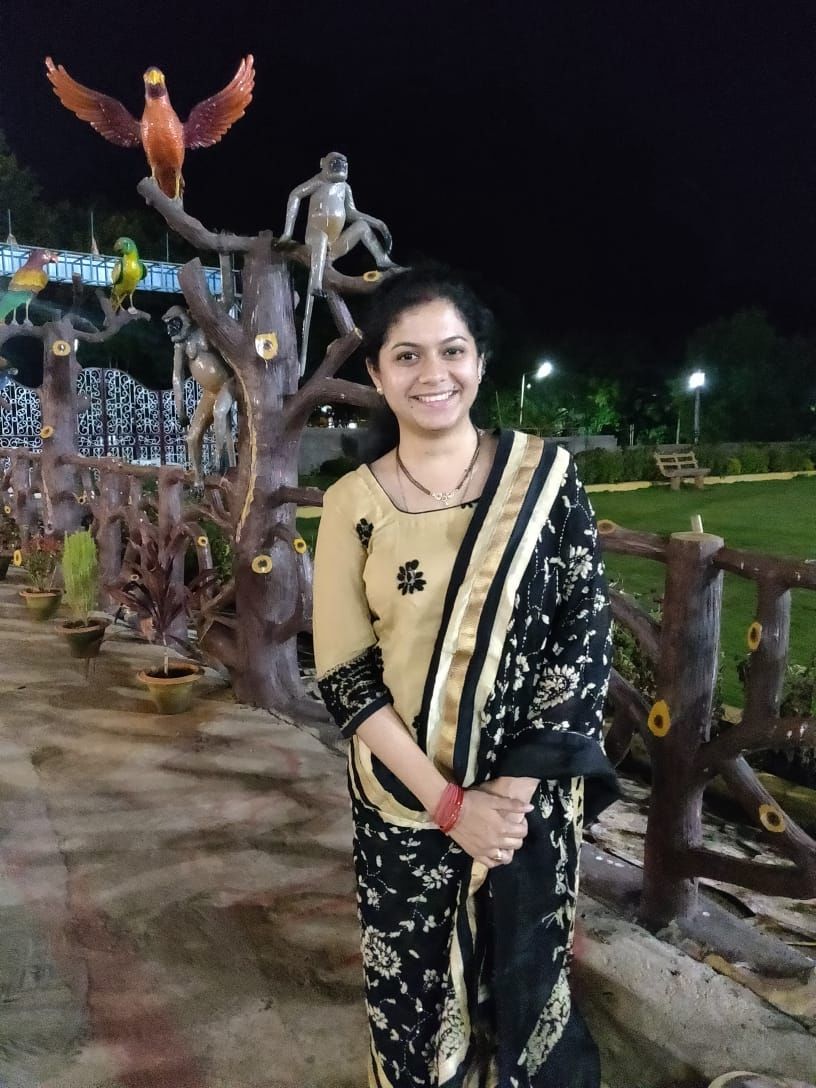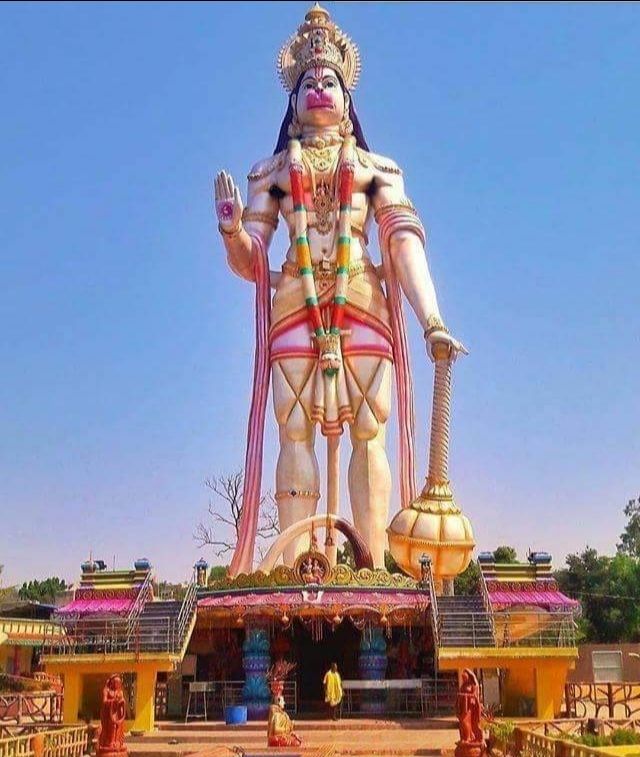 #JAGANNATH TEMPLE
Lord Jagannath is worshipped all over Odisha. In fact, Jagannath Temple of Puri is one of the Char Dham's. Spiral roads lead to the temple situated atop a hillock.
The Rath Yatra Festival commences from the foothills of the temple . The chariot of Lord Jagannath, Balabhadra and Subhadra starts from Jagannath Temple and stops at Mausi Maa Temple in Sector 3.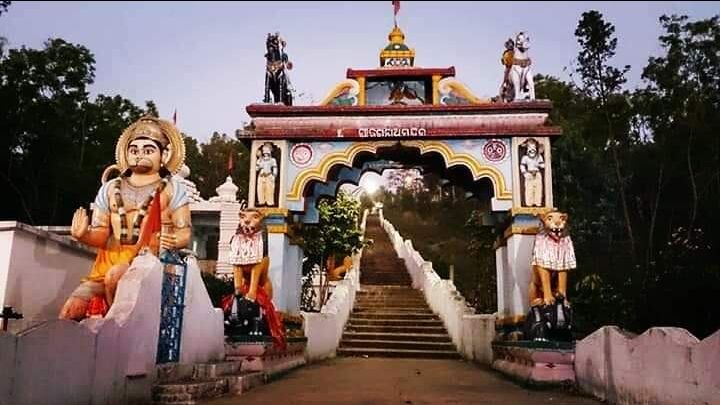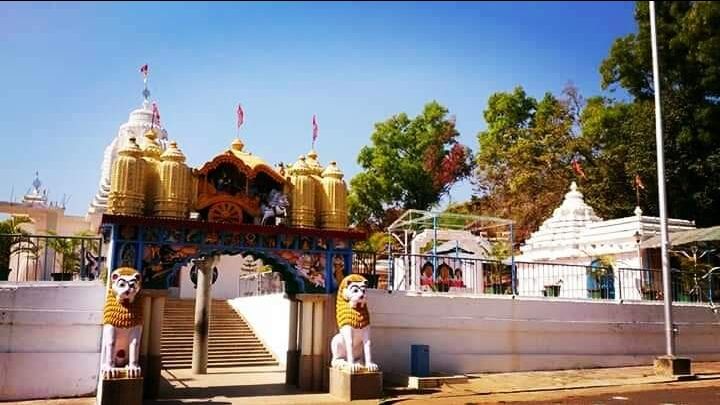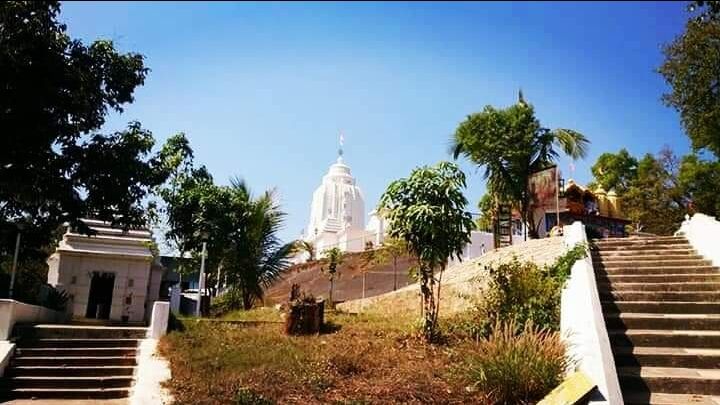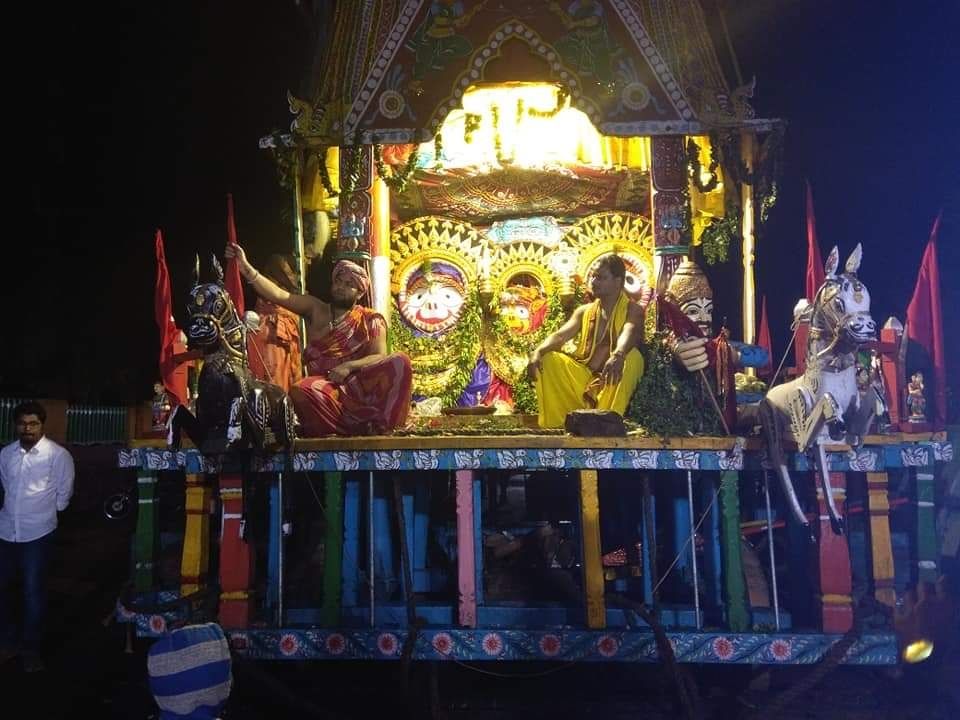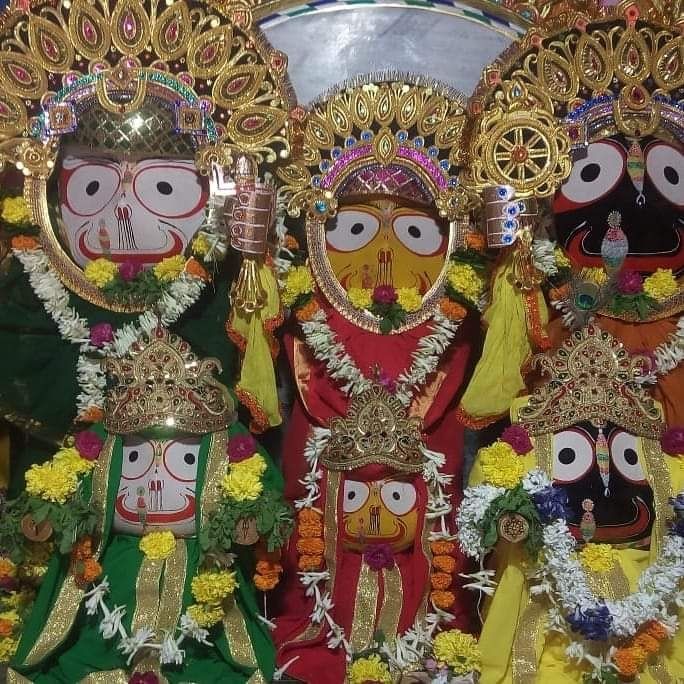 #RED MUD POND
The red mud waste produced in the process of alumina production from bauxite is dumped into this red mud pond. As it is alkaline and harmful for vegetation and wildlife, precautionary steps are taken.
But the beauty of the place  is far beyond reality.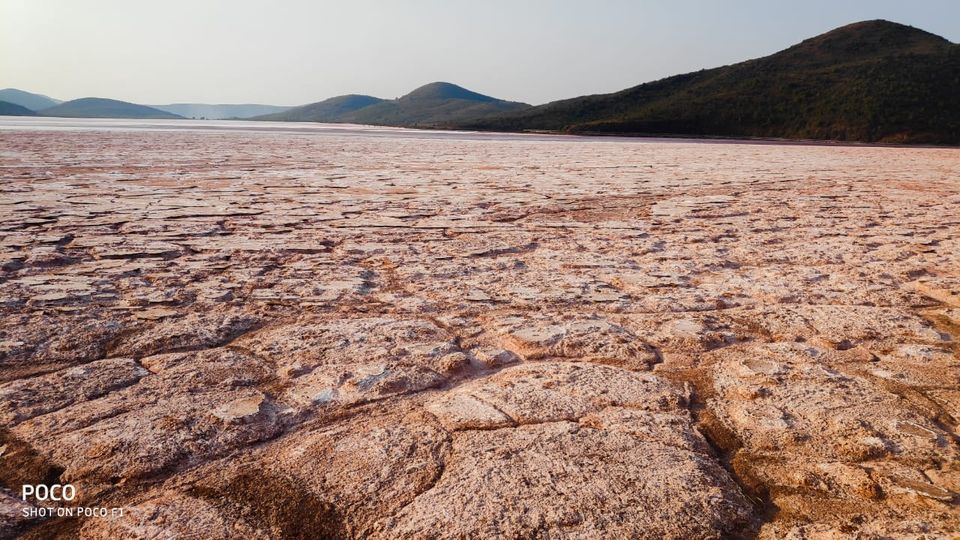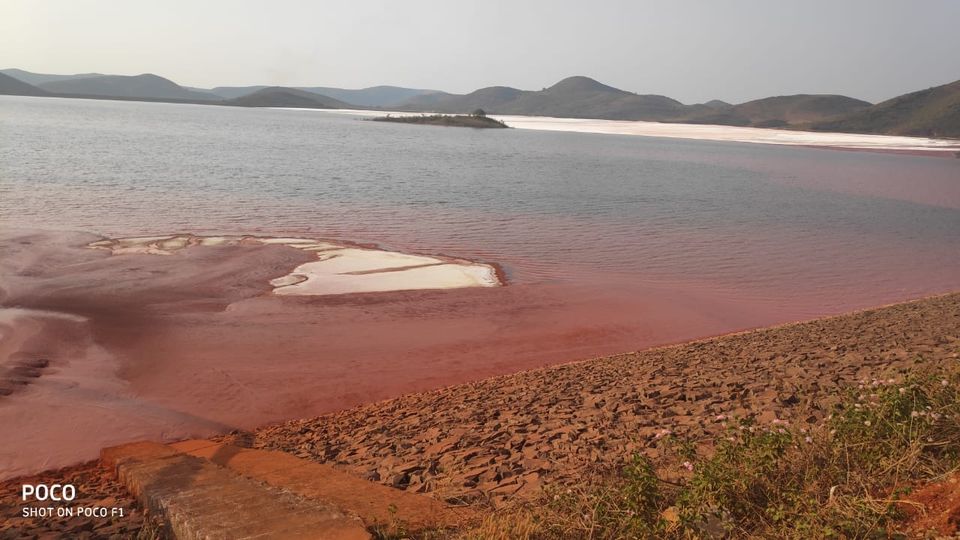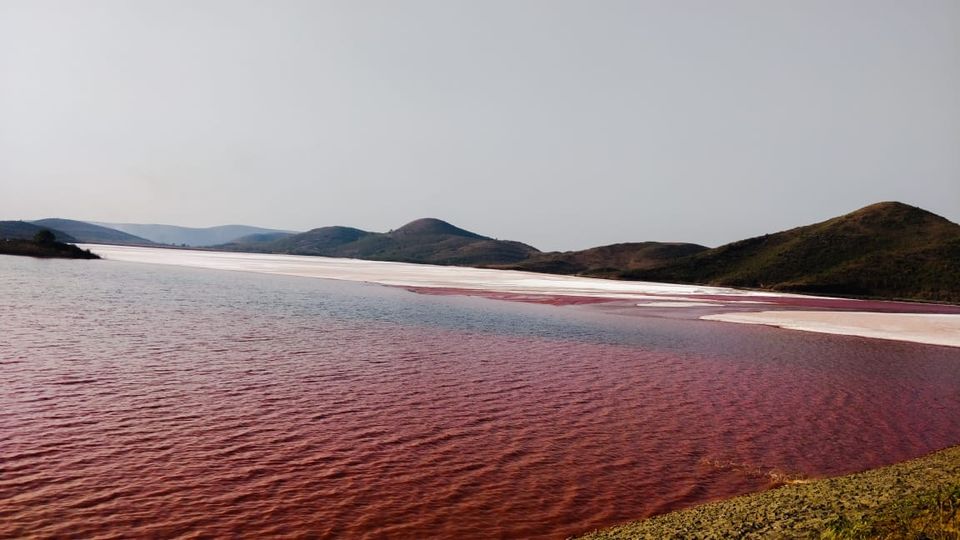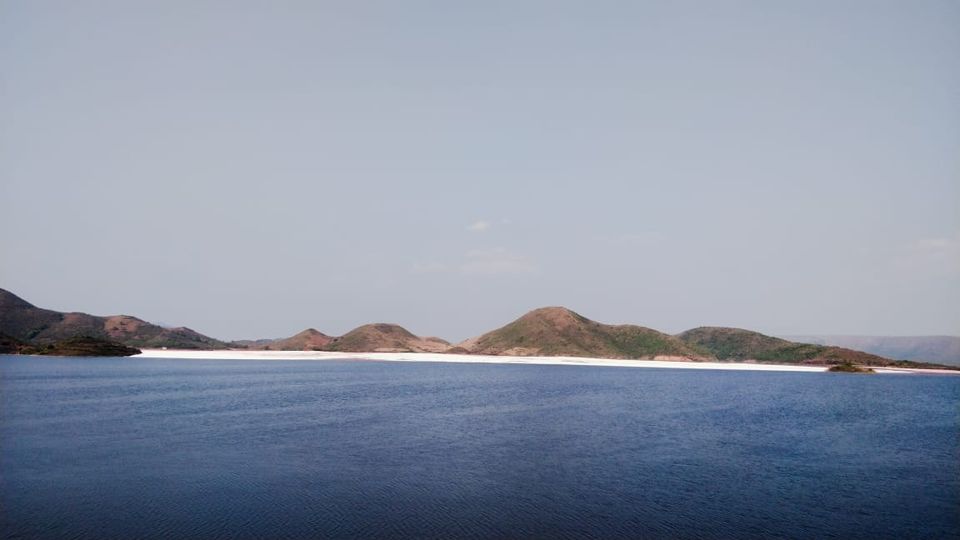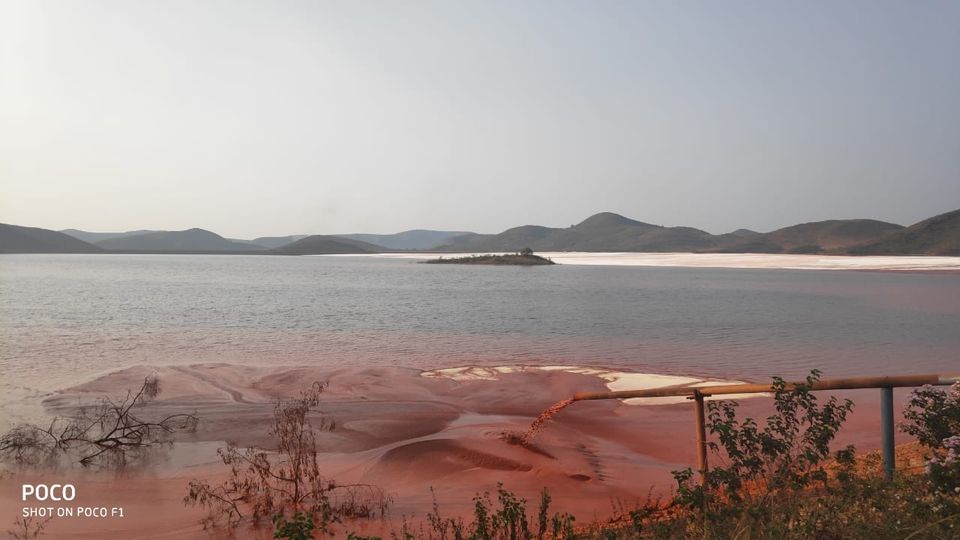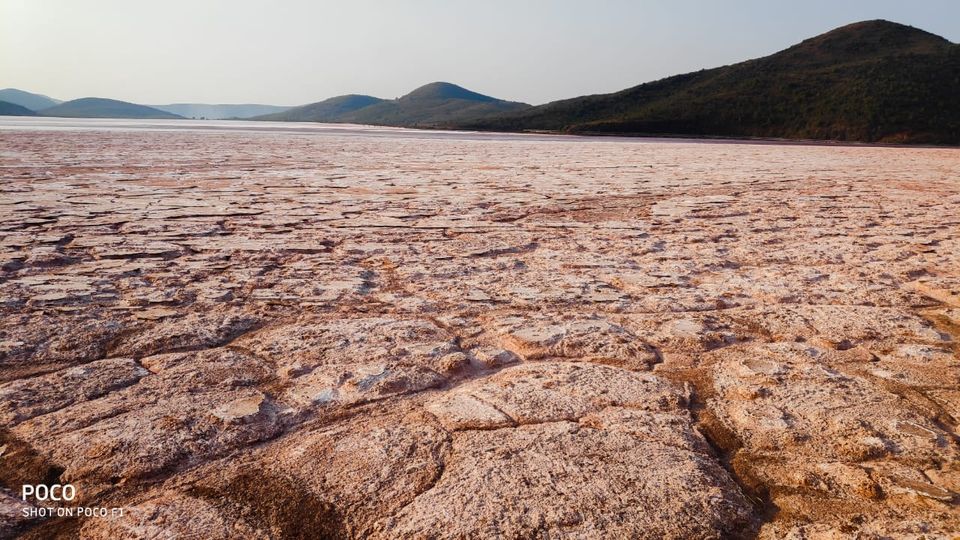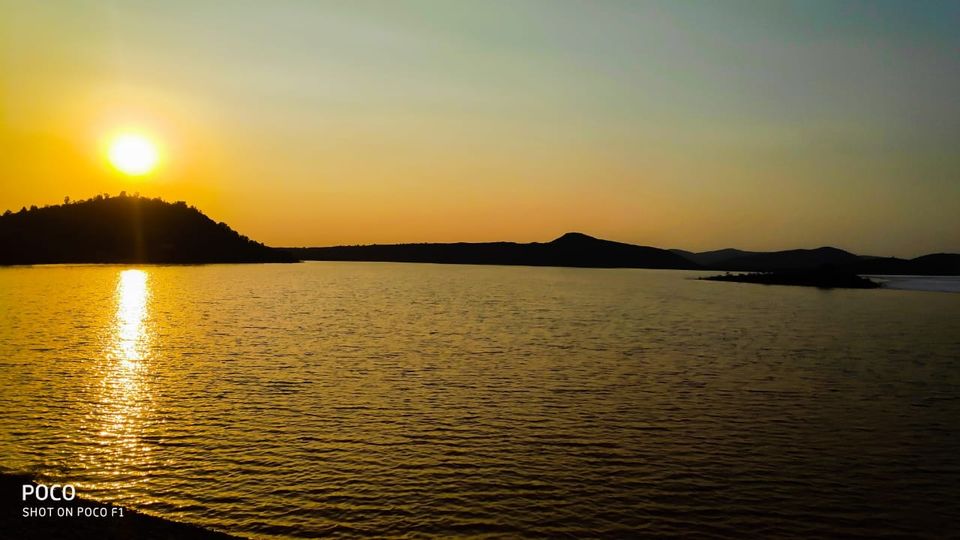 #NALCO CLUB
#NALCO COMMUNITY CENTRE
#OPEN AIR PENDAL
These places will sweat your accessory. If you want to hit a gym or keep your nerves running then this place offers it all, be it a swimming pool, tennis court, skating ground, badminton court or indoor games like billiards, carrom, chess, table tennis.
Netaji Stadium is that place where my husband tested and improved on his superb reflexes and agility and saved a hell number of goals in the football ground.

I love Damanjodi for a million reasons. It's an incredibly beautiful place. When you leave a beautiful place, you carry it with you wherever you go. That's my equation with Damanjodi.