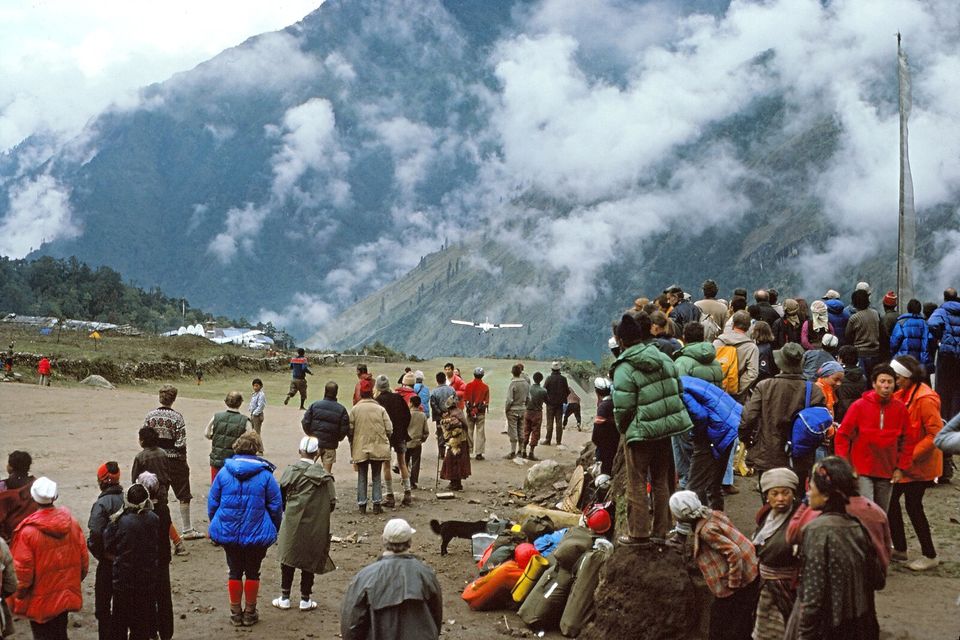 The world's highest peak, Mount Everest, is every mountaineer's dream to scale and when over 200 mountaineers decided to live their dream at the same time, what followed was a traffic jam unlike any other. Yes, you read it right! On May 22nd, 200 climbers made their way to the summit creating quite a crowd!
Mountaineers from different countries were at Camp IV on Wednesday morning and had to wait for more than two hours in queues to proceed to the summit point.
However, many of them managed to reach the top of the peak by afternoon but the exact number is not known.
The traffic was both ways, as many were returning from the peak. As many as 381 climbers received permits from 44 teams this spring season.
On May 14, Nepal opened climbing route to the Everest as a team of eight sherpas became the first team to the scale the highest peak from Nepal side.
Home to a number of world's largest peaks, Nepal receives hundreds of climbers every year, especially during spring season which begins around March and ends in June.
Over 4,400 climbers have scaled the summit since 1953, when Edmund Hilary and Sherpa Tenzing Norgay first climbed the mountain, as per Nepal's Tourism department.
Kami Rita Sherpa: Scaling the Everest for the 24th time!
In yet another achievement, 50-year-old Kami Rita Sherpa climbed Mount Everest 24th time breaking his own record for the most Everest ascents within a week.
Kami Rita scaled the Everest for the first time at the age of 24 in in 1994 and has already climbed most of the peaks, including Kangchenjunga, Cho-Oyu, Lhotse, and Annapurna among others.
Interestingly, Rita had achieved the feat of climbing Mount Everest for the 23rd time on May 15 this year and within a week only he broke his own record.
Had an unforgettable trip lately? Share your experiences with Tripoto community here.