In 2011, Arunima Sinha, a national level volleyball player, was pushed from a running train by thugs for refusing to hand over the gold chain she was wearing.
She lost her left leg when a train went over it. As a result of this unfortunate incident, one of her legs had to be amputated below the knee.
About Arunima Sinha
"I got on the general compartment of the Padmavat Express. The crowd was crushing, but I squeezed myself into a corner seat. Preoccupied with thoughts about the future, I was startled when some four or five thugs gathered around me and started pulling at the only thing of value I had on that day- a gold chain gifted to me by my mother. Criminals getting on in general compartments in U.P. is, believe it or not, quite common. Being a single female traveller, they thought me an easy prey. When I refused to hand the chain over, they started coming at me one at a time. I kicked, punched and fought as best as I could. For a brief moment, it even seemed I had the upper hand. The compartment was full of people, but no one came to the rescue of a girl being robbed and attacked. Since they couldn't take me on one at a time, each grabbed a limb and hauled me out the train"
"Much later, when Mahila Ayog demanded a report, it was discovered that 49 trains had passed me by as I lay wrecked and bleeding on the tracks. Rodents would come and feast on my oozing wounds, scampering off when trains came. I kept screaming in pain before finally passing out. Looking back, I really wonder how I managed to hold on for so long. I never thought I would survive that night. But when morning dawned, renewed hope surged through me" Arunima Sinha told YourStory
Yet, she made it to the headlines once again two years later when she became the first female amputee in the world to have scaled the Mount Everest, and the first Indian amputee to have done so. Arunima Sinha was awarded the Padma Shri, India's fourth highest civilian honour, in 2015.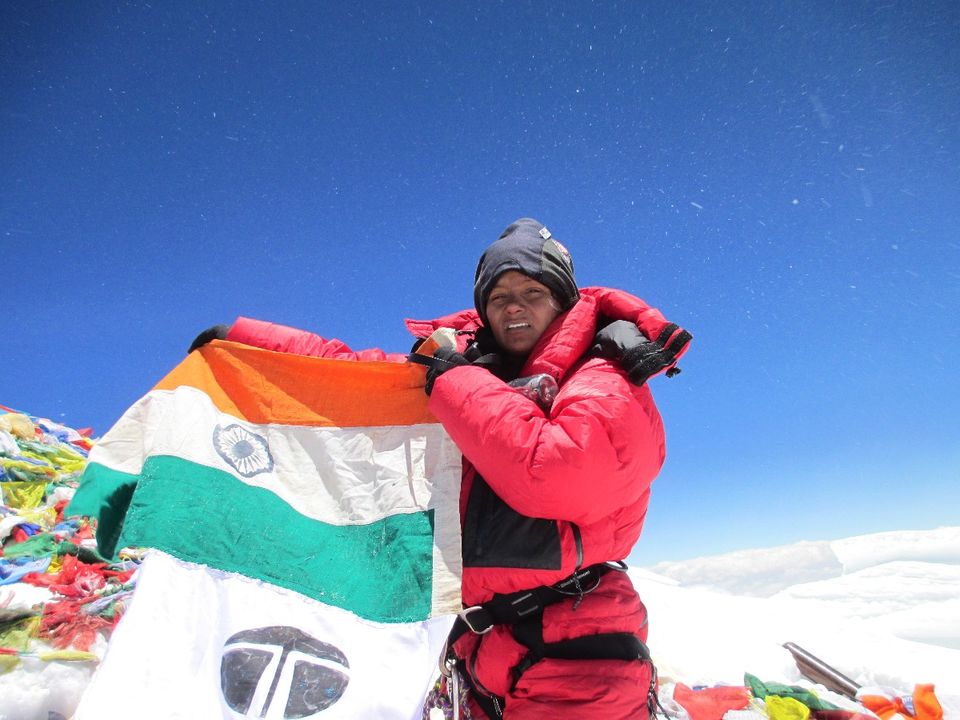 She stood on top of the world, defying all conceivable odds, and achieved what was unthinkable to many.
Arunima Sinha trained at the Nehru Institute of Mountaineering in Uttarkashi and later polished her skills under guidance from Bachendri Pal, the first woman to climb Everest, at the Tata Steel Adventure Foundation (TSAF).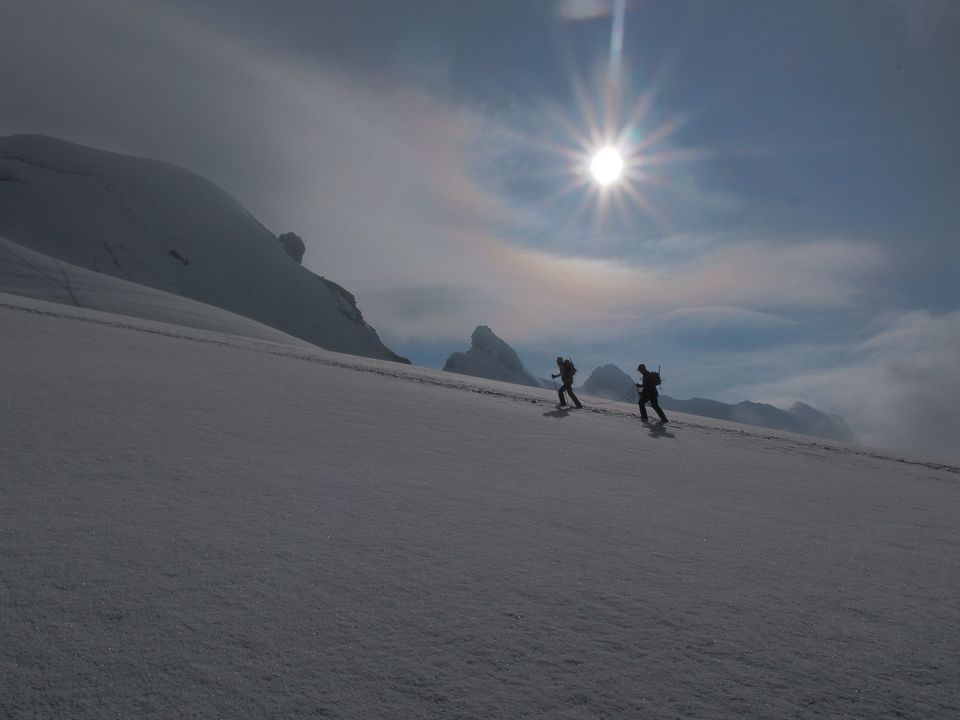 That's not it, on December 25, she conquered Mount Aconcagua (Argentina) which stands at a height of 6960.8 metres and has now conquered a total of five out of seven highest peaks in the world.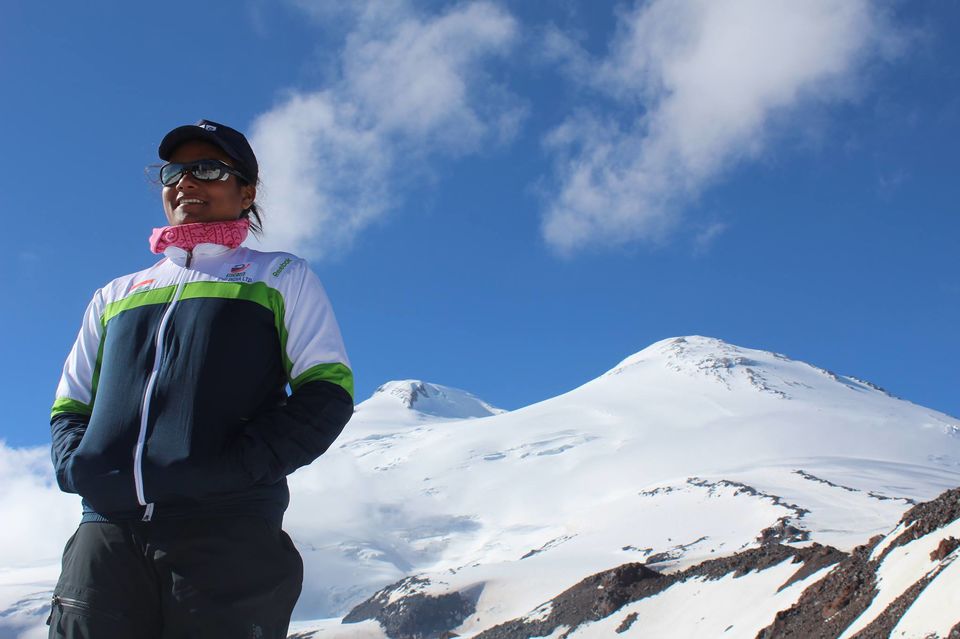 Arunima Sinha hoisted the Indian flag on the highest peak outside Asia, 13 days after she started her expedition to reach the highest point in the western and southern hemispheres.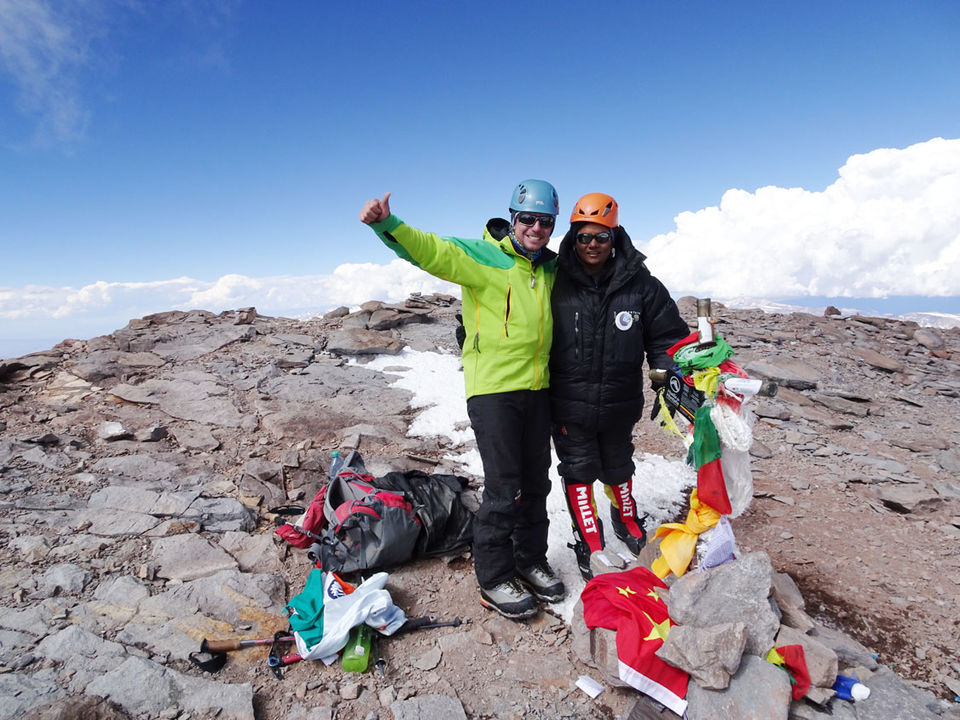 Mission Seven Summit
"On 21st May, 2013 I stood on the top of the world, I reached the Mt. Everest Summit by turning my weakness into a winning force. Ms. Bachendri Pal trained me for over a year, her training proved a great support in achieving my goal. I have also conquered Mt. Elburs of Russia (Europe) Elevation 5,642 m (18,510 ft) and Prominence 4,741 m (15,554 ft) and Kilimanjaroof Tanzania(Africa)Elevation 5,895 m (19,341 ft) and Prominence 5,885 m (19,308 ft) Aconcagua of Argentina(South America) Elevation 6,961 m (22,838 ft) and Prominence 6,961 m (22,838 ft). Now my mission is to conquer rest of the 3 summits to become the first female amputee and first Indian amputee conquering all the seven summit of the world. The summits that I have to conquer yet are Mount McKinley of United States (North America) Elevation 6,194 m (20,322 ft) and Prominence 6,144 m (20,157 ft), Mount Vinson in Antarctica Elevation 4,892 m (16,050 ft) and Prominence 4,892 m (16,050 ft) and Mount Kosciuszkoof Australia, Elevation 2,228 m (7,310 ft) and Prominence 2,228 m (7,310 ft). I want to dedicate my achievements "to those who lose hope" so that they never lose heart and achieve their dreams. By conquering all the seven summits I will prove that physical disability can never be a hindrance in achieving your life's goal if you have mental strength, strong will power and firm determination"
There is an old English proverb - "Where there's a will, there's a way". Arunima Sinha is a living example of that before us.
Did Arunima Sinha's story inspire you? Do you have a travel story that changed your life? Share it with us, anytime and anywhere through Share Your Trip.