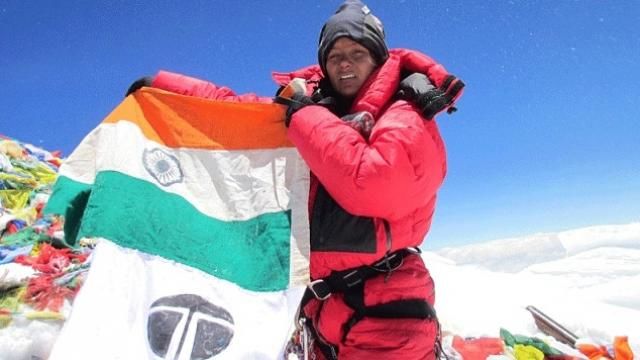 World's first woman amputee to climb Mount Everest in 2013, Indian mountaineer Arunima Sinha has added another feature to her cap. The brave heart woman has now become the first woman amputee to climb highest peak of Antarctica- Mount Vinson.
The Padma Shri awardee mountaineer shared the historic moment on her Twitter handle making the entire country proud.
"The wait is over. We are glad to share with you the World record. World's 1st woman amputee, who climbed Mount Vinson (highest peak of Antarctica) has become to the name of our country India."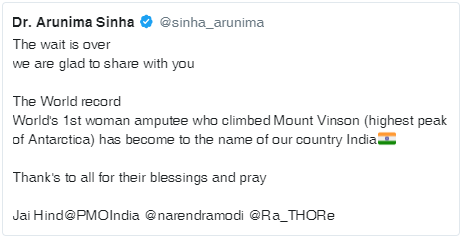 Congratulating Arunima on her accomplishment, Prime Minister Narendra Modi also took to Twitter.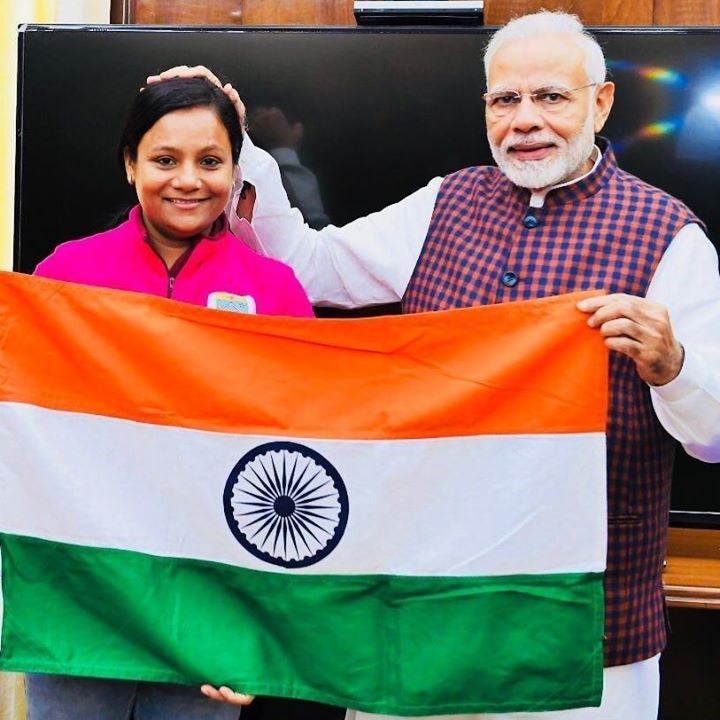 "Excellent! Congratulations to @sinha_arunima for scaling new heights of success. She is the pride of India, who has distinguished herself through her hardwork and perseverance. Wishing her the very best for her future endeavours," PM Modi tweeted.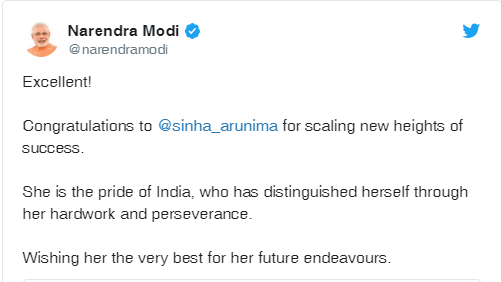 Arunima is now closer to her dream of climbing the highest peaks of every continent and hoist the National Flag. She had earlier said that she planned to scale six peaks in six continents. Arunima had earlier said, "My objective is to climb six peaks in six continents. I still feel pain in my body at times. I have a plate and a rod inserted."
Arunima has already scaled 5 peaks - Asia's Everest, Africa's Kilimanjaro, Europe's Elbrus, Australia's Kosizko, Argentina's Aconcagua and Indonesia's Carstensz Pyramid.
"I decided to become a mountaineer and my family became my biggest motivation. My mother was initially a little concerned but seeing my willpower she also became my biggest motivator," she added.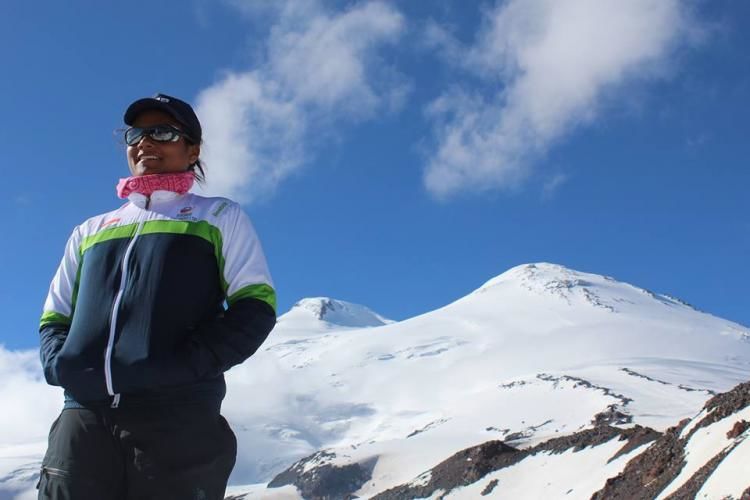 She is not only a mountaineer but is also a national level volleyball and football player. Arunima was amputated in 2011 in an accident while boarding the Padmavati Express train at Lucknow for Delhi. In a nerve-wrenching incident, train robbers pushed her out of a general coach while trying to steal her bag and gold chain.
As the saying goes… "What doesn't kill you makes you stronger." The accident did not stop her from dreaming and making them come true. Acting against all odds, Arunima is an inspiration for millions of people out there.
Share your travel stories wit Tripoto community here.