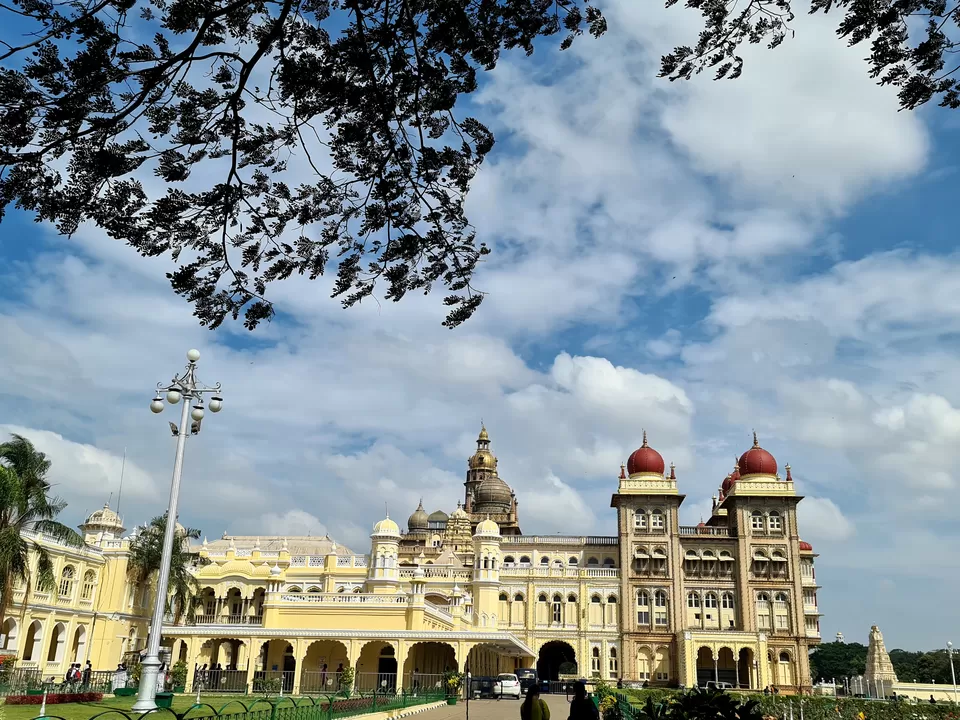 So we drove from Chandigarh to Kerala last year and it was truly a trip of a lifetime. 15 days 4000 Kms and just so many amazing places to see. One of the most beautiful and historical places we saw was the Mysore palace. Impressive, flamboyant, regal, intricate and truly one of a kind. It belonged to the Wodiyar Dynasty. The imposing structure is in the heart of the city. As you enter you are struck by the building and the surrounding well manicured gardens. You can buy a ticket from the office and walk into the Palace. As one passes through the rooms one is awestruck by the intricately painted walls in regal gold and turquoise, the carved wooden tiles on the ceiling, the lobbies screaming royalty at its best. Each and every artifact is reminiscent of the glorious era and the royal family. It makes one wonder how these monuments were constructed in an era when technology was bleak. Thankfully India has so many of them to prove that we as a nation were always way ahead of the times and that our art speaks volumes of the richness of our culture. The best part about this monument is that it is well maintained and does not appear old and dilapidated from any angle. The Temple Complex also has a beautiful Dravida style Temple. Always feel proud of our rich heritage and to see that it is being maintained and showcased to world fills me up with pride.
The Palace boasts of a sound and light show which is screened everyday from 7 to 7.40pm except on Sunday and national holidays. As it gets illuminated in the night it looks even more majestic.
The Palace is open everyday from 10A.M to 5.30 P.M. The cost of tickets range between Rs 10 to Rs 70 depending upon your age group.
Mysore is a beautiful city to visit as it is an erstwhile capital city and also has some major tourist attractions such as the Vrindavan Gardens, Jagmohan Palace, Cheluvamaba Mansion and many others.
if you interested in nature a little drive out of Mysore will take you to Mudumalai and Bandipore Tiger Reserves, a fantastic drive to meet the Kings of the jungle.