One of the things I have been asked is why I haven't yet sought international travel considering my regular bouts of long travel 'vacations'. The truth is, even though I would love to, India by itself is diverse. From mountains to beaches, forests to deserts, there's everything. Moreover, we have 29 states (hopefully the number stays constant) and each one of them has something different to offer in terms of landscape, food and culture. Rajasthan probably grabs the top spot. The 'Land of Kings' as they say, Rajasthan is rustic, vibrant and has that typical old India charm.
I was fortunate enough to spend around 10 days in Rajasthan, but it's nowhere near enough to explore this state of grandeur. And I decided to slip in additional 3 days to explore Kutch as well (had planned for 4 days), because why the hell not. As they also say, "Kutch nahi dekha, to kuch nahi dekha"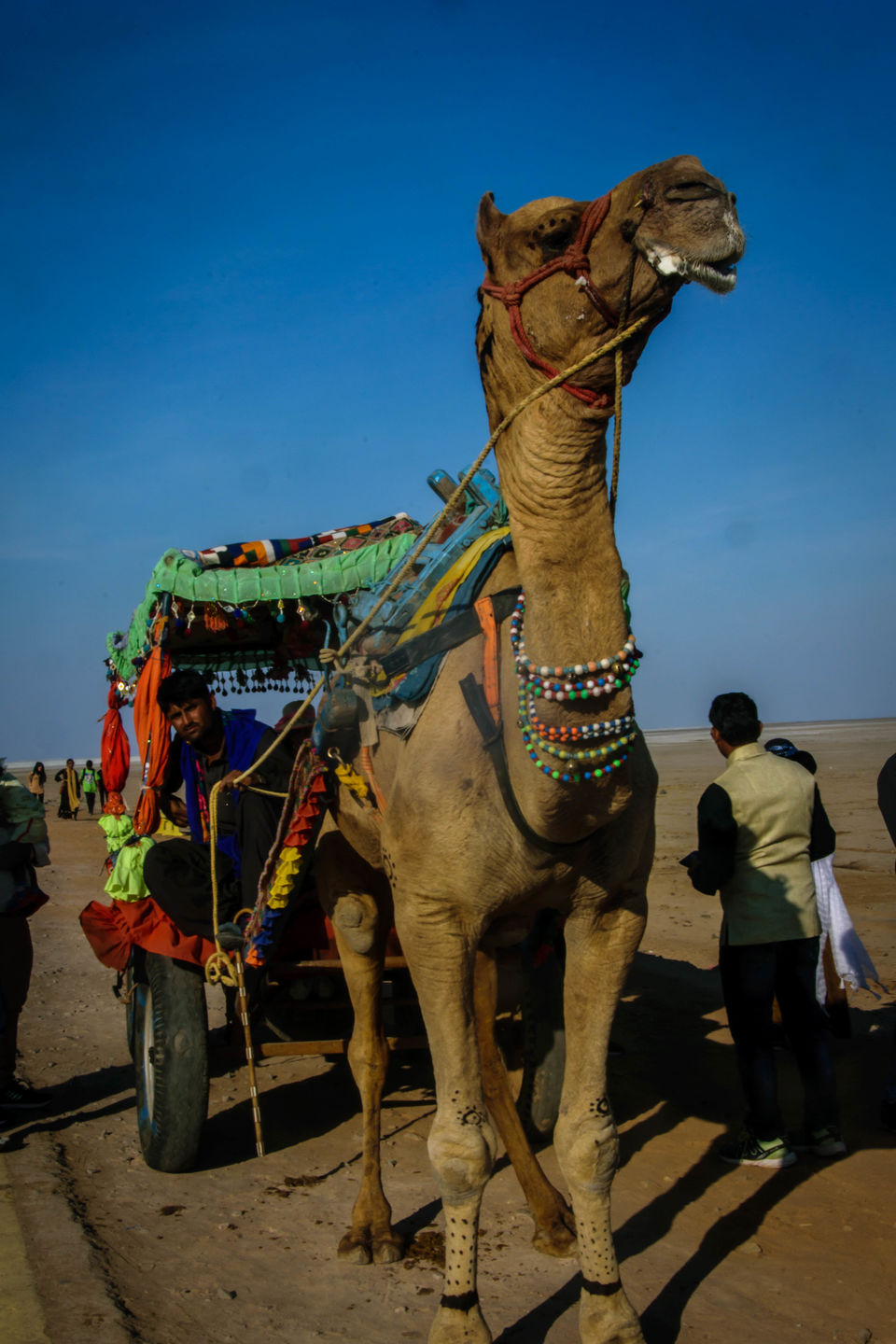 The Golden question: When's the best time to visit?
Long answer short: October to March.
February and March although are considered off-season by the locals in Rajasthan, so expect to get accommodation for relatively cheap.
As for Kutch, Rann of Kutch is the biggest attraction and the Rann Utsav attracts big crowds between November and February. If attending the Utsav is your main goal, I need say no more. However, if you wish to explore the beauty of Kutch without being hassled by Homo Sapiens, early October and late February are perfect. You might even want to consider visiting Kutch during monsoon, which would definitely provide a different experience altogether.
Packing essentials
1. The Essential essentials:
• Sunblock: Carry your sunscreen, cap/hat, scarf and shades. The sun is strong in the afternoon, even in winter and you don't want your skin to turn into 50 shades of brown.
• Winter clothing: Its bone chilling cold in the morning and night! I would advise to carry atleast a jacket/sweater and gloves.
2. Electronics: Aside the standard stuff, powerbank is a must. You would spend long hours outside the hotel and may not always find a place to charge your phone/camera.
3. Toiletries
4. Medicines/First aid
5. Clothes: Long sleeve Tshirts/tops are recommended considering the heat in the afternoon. Also, it's best to carry sandals/loafers considering their convenience and they offer good protection against the sun as well.
For the bikers out there…
6. Motorcycle gear: Helmet, Riding Jacket, Riding Pant, Winter riding gloves, Boots, Woollen socks. Do not underestimate the necessity of winter gloves. The chilling weather coupled with the wind blast from riding at 100kmph can freeze your fingers in no time.
7. Tools
8. Documents: License, RC, Insurance
I always make a point to carry my own bottle and fill up whenever needed, over buying a bottle of mineral water. It is a more responsible way of travel and is safe enough provided you fill water at trusted places.
I have shared below a sheet that I usually use before packing for any trip. It helps a lot, feel free to download and edit as per your need.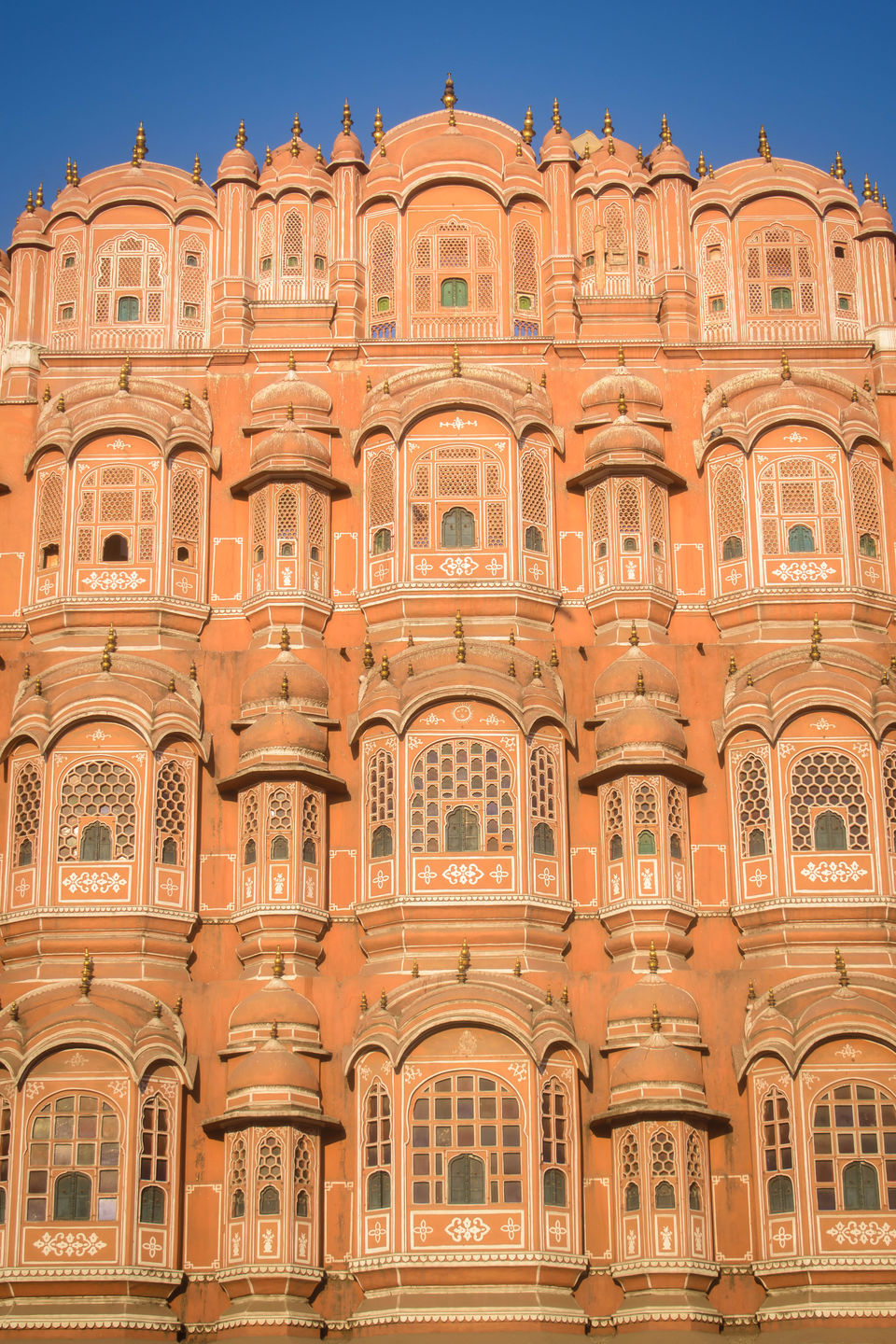 My Route Plan
Ahmedabad – Bhuj – Dhordo (Rann of Kutch) – Dholavira – Abu – Udaipur – Jodhpur – Jaisalmer – Bikaner – Jaipur – Delhi
Approximate distance: 3000-3500 km
(Skip if you aren't planning on a motorcycle trip)
I transported my motorcycle via train (parcel) from Bangalore to Ahmedabad. I don't prefer riding from Bangalore as it usually involves 2-3 extra days riding on boring highways. It may cost less but is a waste of time and you don't get anything out of it.
In the return journey, I again transported my motorcycle to Bangalore from Delhi via train. However, a big caution here is that you can't parcel your motorcycle from Delhi. You either need to have a booking in the same train or use a private courier agency (Lease in railways terminology). I wasn't aware of this and received a surprise on reaching the parcel office at Nizamuddin railway station. I ended up using a private agency and as expected, they are more expensive relative to standard railway parcel rates and unprofessional as well.
Before I dive further, couple of caveats…
Travel responsibly
1. I know camel and elephant safaris are top attractions in Rajasthan. It's almost impossible to not sit on a camel when you visit Jaisalmer and Amer fort in Jaipur offers elephant rides. These bring a lot of revenue, not only to the state but to the locals as well. However, it's important to note that the animals aren't exactly looked after well. You would notice the camels have a rope tied around a wooden stick that is pierced through their nose. Definitely not a comfortable situation to be in for the camel, especially considering the camel is pulled using that rope.
I myself did sit on a camel once during my trip, but I chose to walk the next time there was a 'need'. Think before opting for a ride, avoid if possible.
2. Rajasthan is a dry state with a considerable portion of it being a desert. The monsoon isn't strong and not enough to sustain the increasing number of tourists each year. Use water responsibly and avoid buying mineral water.
3. Carry your own water bottle as mentioned earlier. Most of the hotels/homestays I stayed in had a water dispenser/purifier and I seldom needed to buy water.
4. Avoid 'tourist restaurants' as much as possible. You would recognize one from its ambience and if that's not enough, the menu gives all the hints. You should never need to pay INR 400 for a Rajasthani Thali when you are in Rajasthan. Most of these restaurants as told by one of the owners himself, are directed towards the foreign tourists, under the assumption that all they eat is Pasta/Pizza and as per their affordability. But I noticed the foreigners being more inclined towards the local food. Try looking out for a local restaurant that would offer some finger licking delicious Rajasthani food at cheap as fuck rates, you wouldn't regret it.
Expenses
These are the costs I incurred and would help shed some light on the expenses to be expected if you plan to visit Rajasthan over a two week period. However note that I was on my own motorcycle, so the cost of travel between cities could be different based on your mode of transport.
Flight: INR 9000 (Bangalore to Mumbai and Delhi to Bangalore)
Motorcycle transport: INR 8500 (Bangalore to Ahmedabad and Delhi to Bangalore)
Hotel: INR 14000 (stayed in a dormitory only in Dhordo/Rann of Kutch)
Food: INR 5000
Fuel: INR 8000
There were a couple of other miscellaneous expenses as well, but overall the total was approximately INR 50,000. If you travel in a bus/train between cities, the travel expense would easily be less than half of what I incurred.
In the next part, I have provided the itinerary I followed along with the major attractions from each of the destinations.