For every wanderer, Rajasthan road trip is on his/ her bucket list, so does mine. I was waiting for this trip for more than 1 year. November to February is the ideal time to visit Rajasthan. If any of you want to visit Rajasthan, plan it in winter season and book all your booking in advance because this is peak season there and everything will going to be expensive. Rajasthan is such a big state that it is hard to cover all in one trip. Therefore, we choose some of my must visit places in this trip. We also covered Rann of Kutch (Gujarat) as we were already travelling halfway across and if we had planned separately for it we would have had to travel the same again for it & have to wait till next winter. Most of the highways are well maintained with either double lane or single lane except between Pokhran to Pushkar. All highways are tolled and paid around Rs.2,600/- for 3,200 KM total run.
Day 1
Delhi - Lakshman Sagar, Pali
510KM - 8 hours
We started early at around 5AM from Delhi to avoid Delhi-Gurgaon traffic. Our first stop was Hotel Highway King for Breakfast at around 8 AM. From there we drove nonstop to Lakshman Sagar Resort. We reached Lakshman Sagar at 1 PM. Resort is located on the Lakshman sagar lake (manmade lake) in Pali District. This is around 100 Km from Jodhpur. This is luxury resort and we loved it. They have 12 cottages with each have independent pool. One can feel the true Rajasthani culture in that environment.
This was quite expensive. It costs around Rs.20,000/- per cottage per day inclusive of everything but it was totally worth it. They have a pool which is in the list of top 10 pools in Asia because it is carved in actual mountain.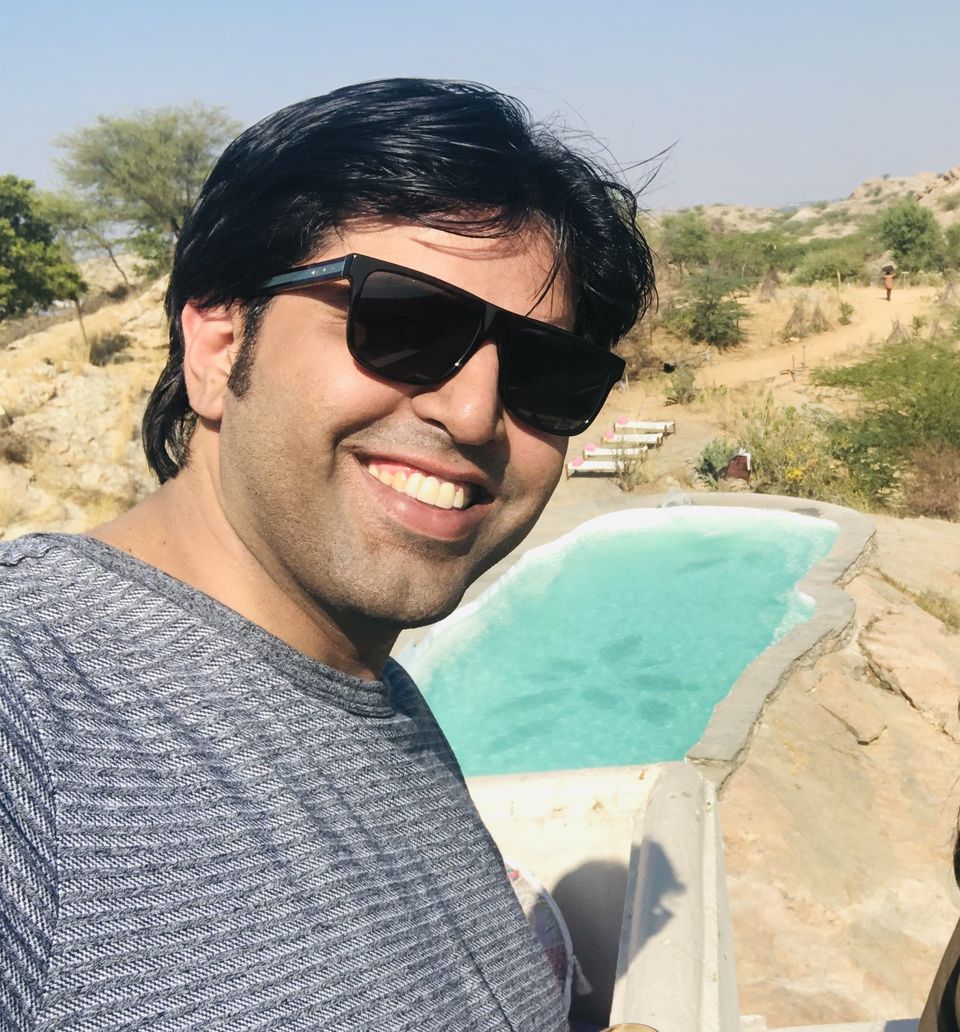 Each cottage has living room, bedroom, outside seating area and a private pool. Cottages are bit far from one other to give privacy.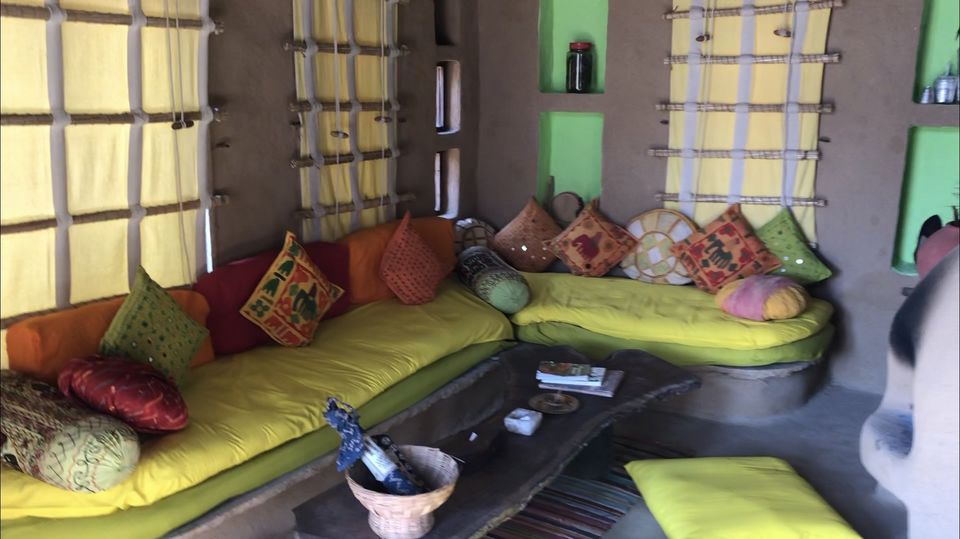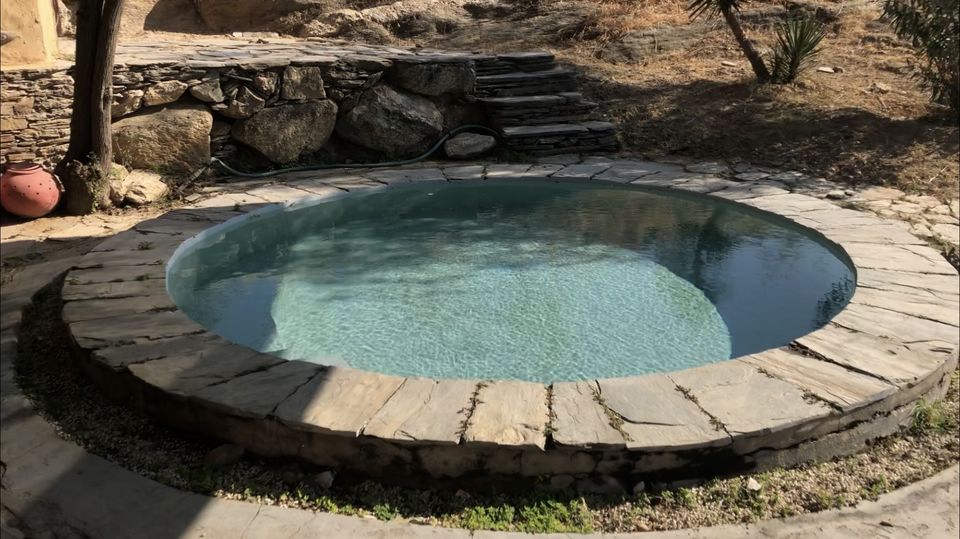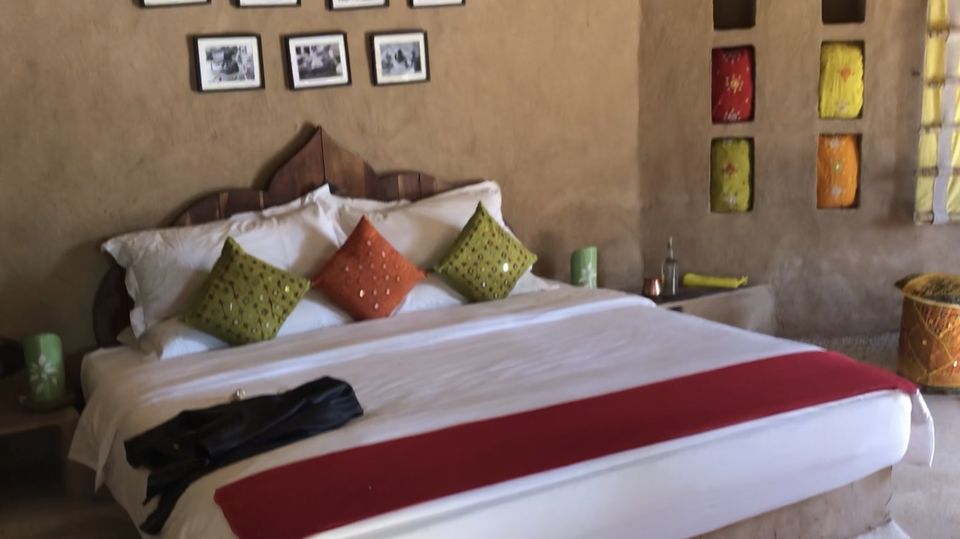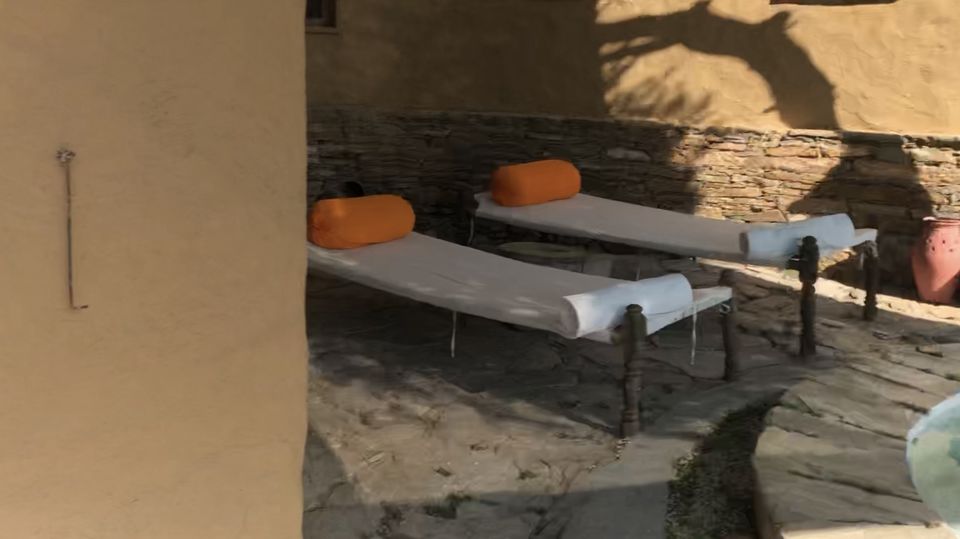 Food was amazing and have real rajaisthani flavour. In evening, resort had arranged natures walk to get to know flora n fauna in and around the property. At around 6 PM we experienced amazing sunset.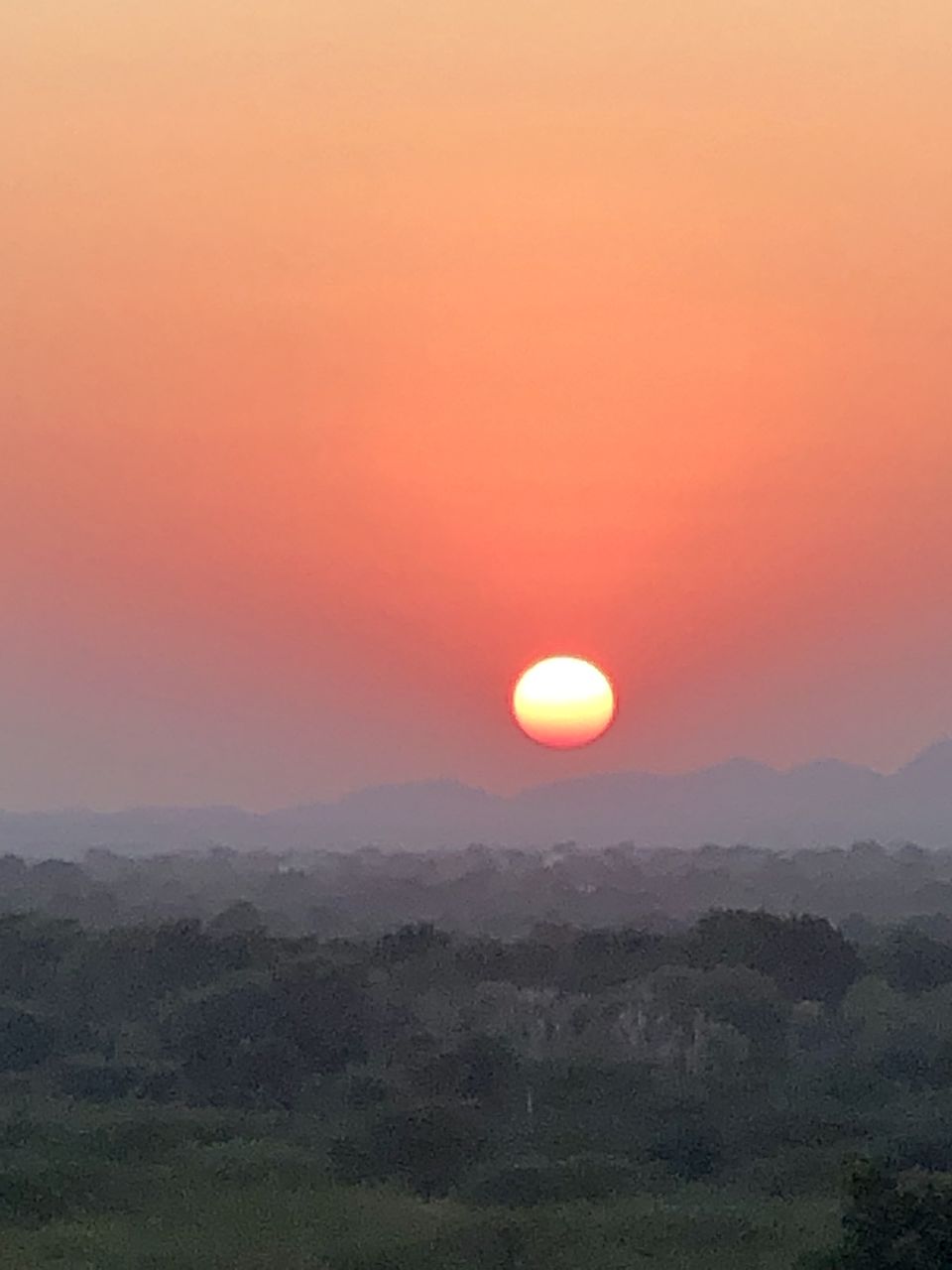 In the evening, you can relax around the lake with peacocks, chai, coffee, pakode and beautiful moon rise.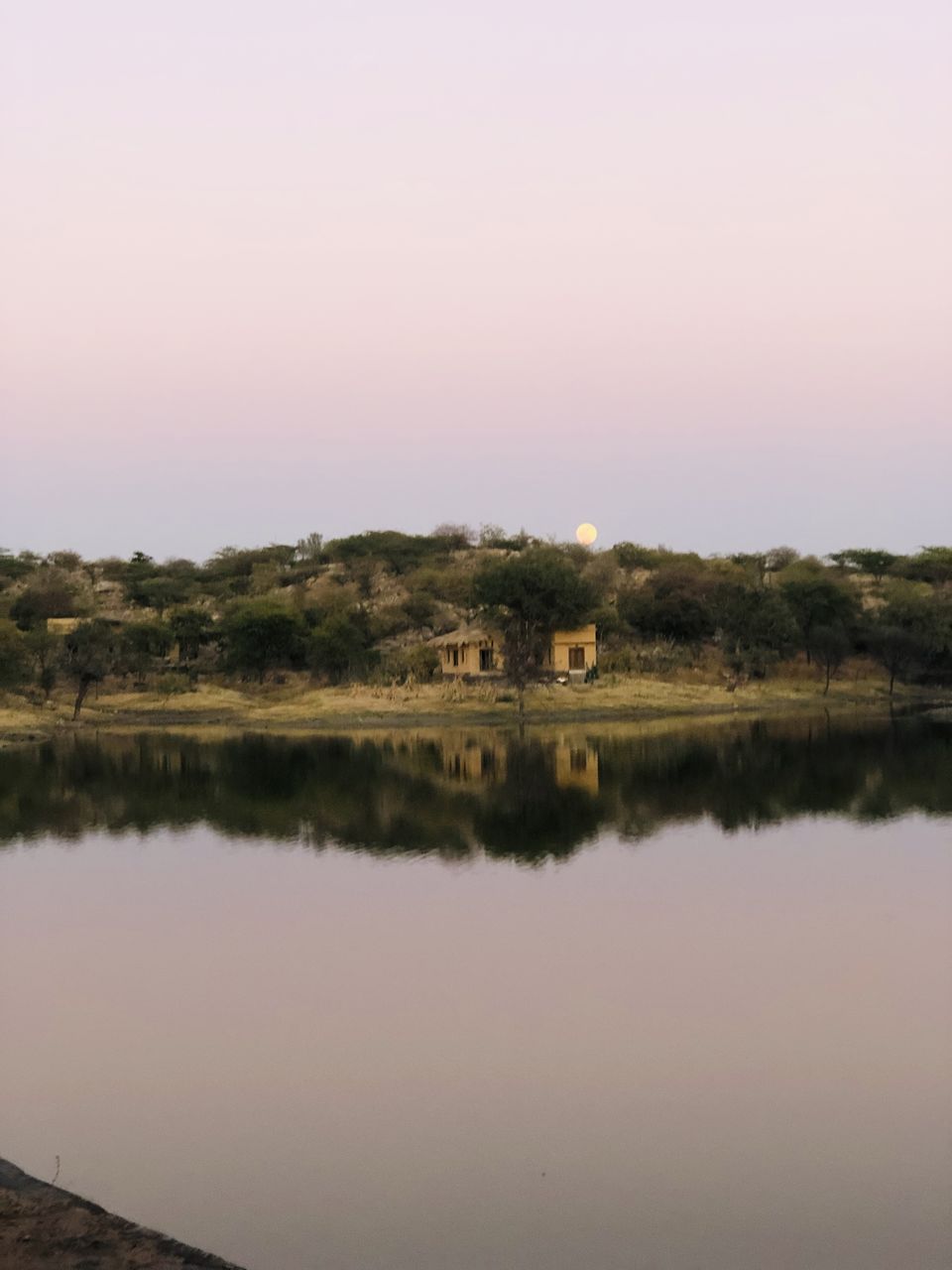 And your perfect evening ends with dinner, bonfire and full moon over your head.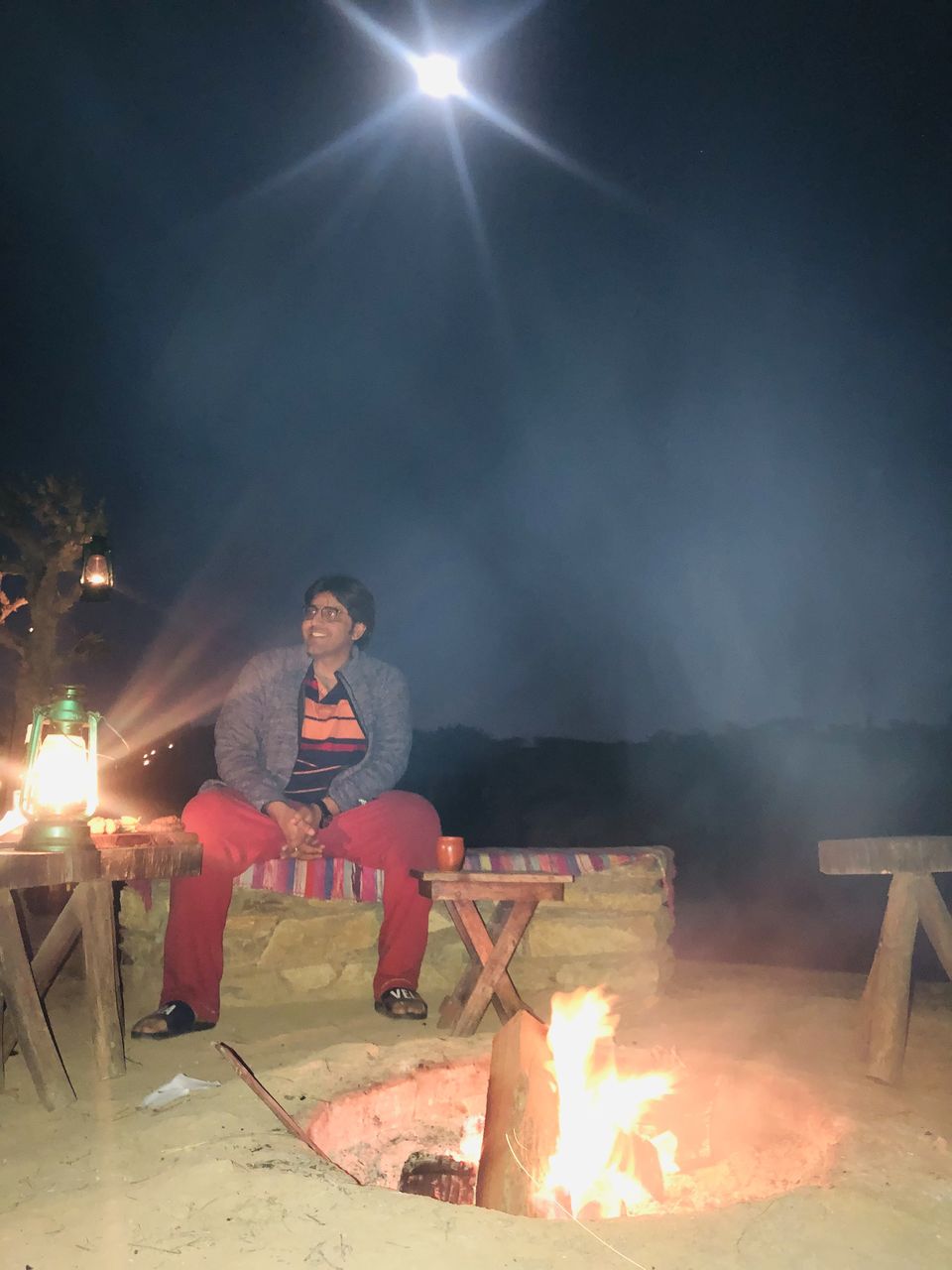 Day 2
Lakshman Sagar - Udaipur
200KM - 3.5 hours
Good Morning, here we wake up with a bright sun shine and cool environment. After having our breakfast, we left for Udaipur and reach our Hotel Hilltop Palace at around 4 PM. Hotel Hilltop Palace is located near Fateh Sagar Lake.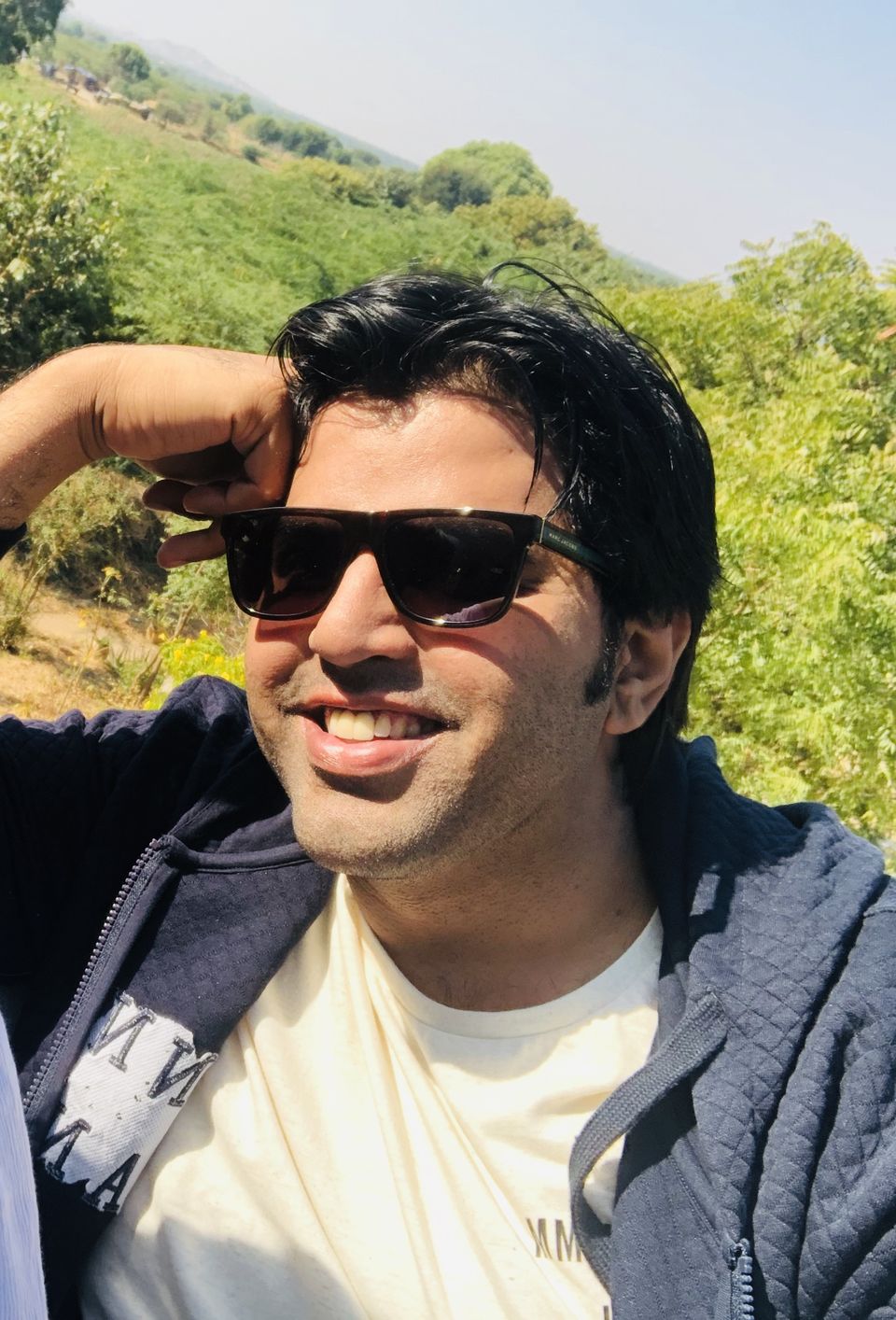 In the evening, we checked out market and Pichola Lake. We took our car but within 10 minutes we regreted our decision because there was so much traffic, no parking space and very tight streets. So, we parked our car back in our Hotel and went again on auto. We roamed around the streets of City Palace, bought souvenirs, and had this amazing wood-oven pizza while having view of Taj Lake Palace from roof-top cafe.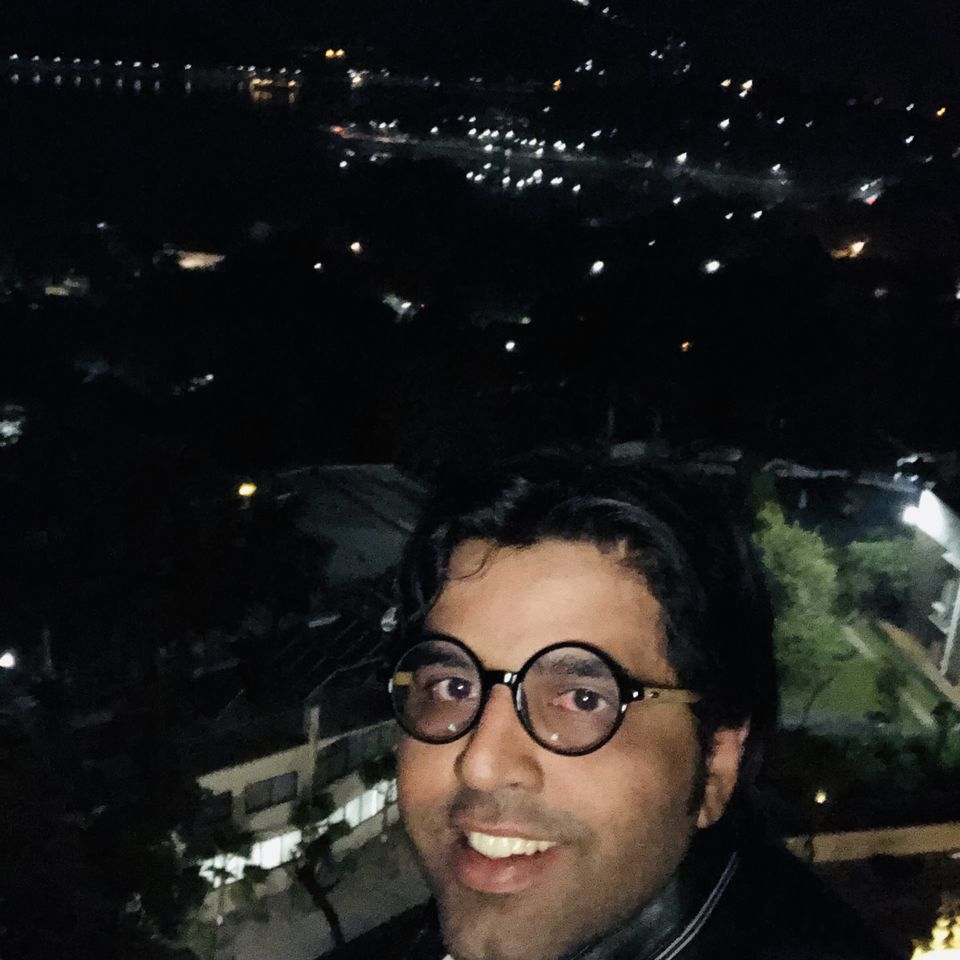 Day 3
City Tour, Udaipur
After having our buffet breakfast at Hotel, we left for City Palace at around 9 AM. During peak season, I would suggest you to visit City Palace early morning because after after 11 AM there is so much rush that you would be able to enjoy as everyone is pushing one another. Further, I would also recommend to taking a Guide as he will explain all the important things that need your attention.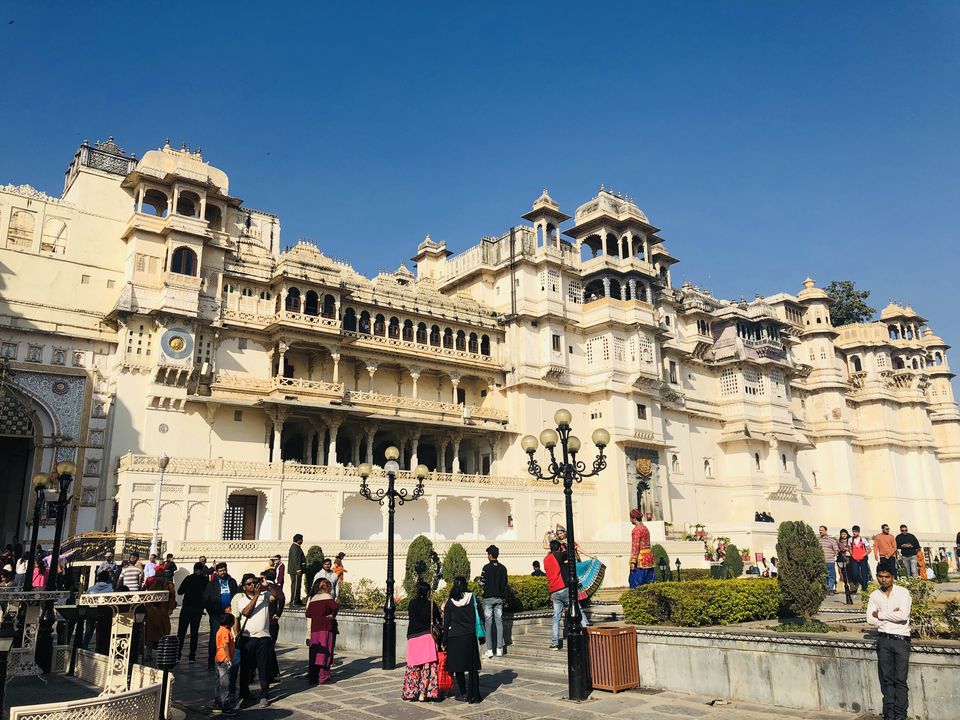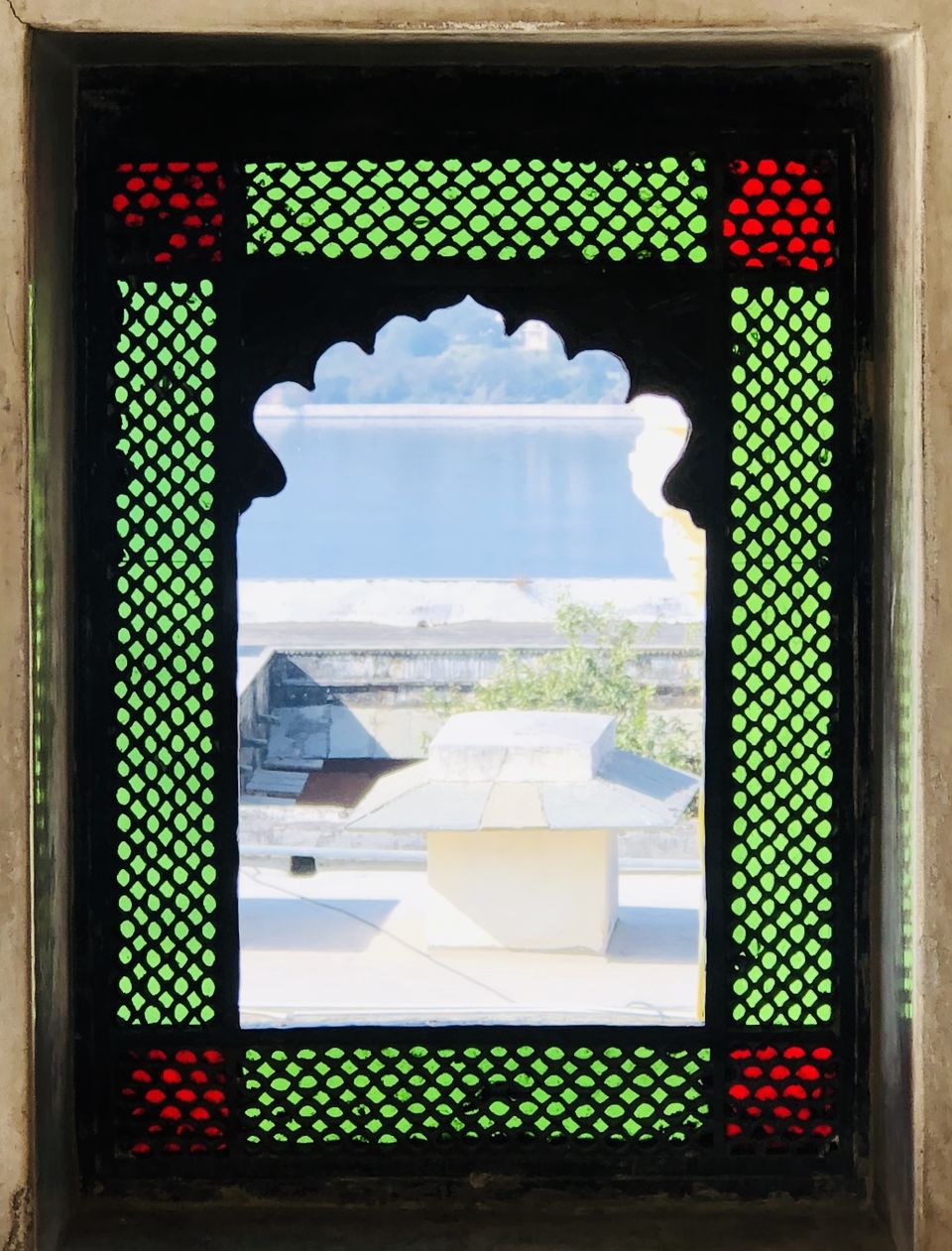 It took us good 3 good hours to complete the City Palace tour. After that we were just tired and hungry. We went to this amazing restaurant 'Oladar Village cafe' and had awesome Dal bati churma and beautiful coffees.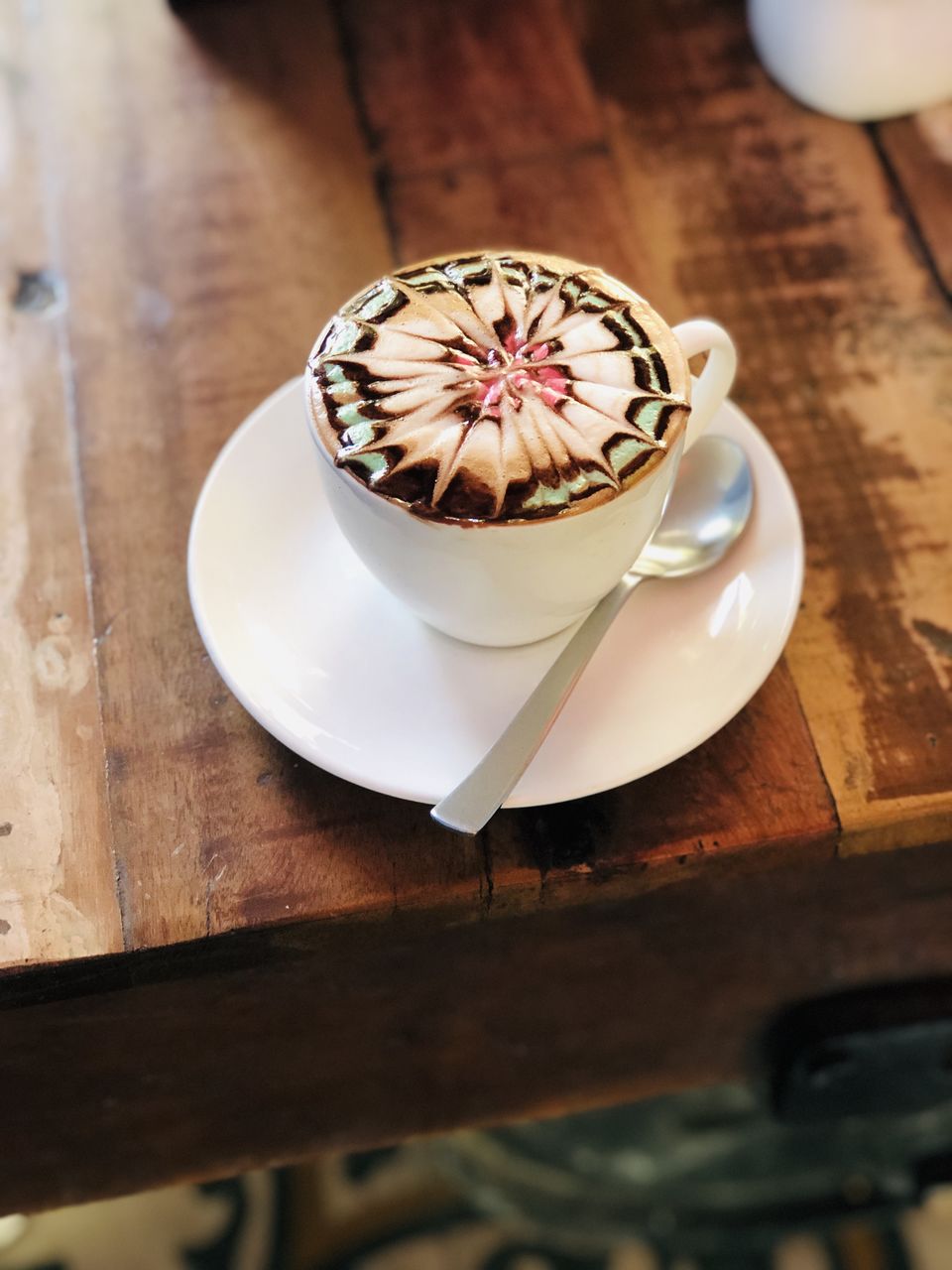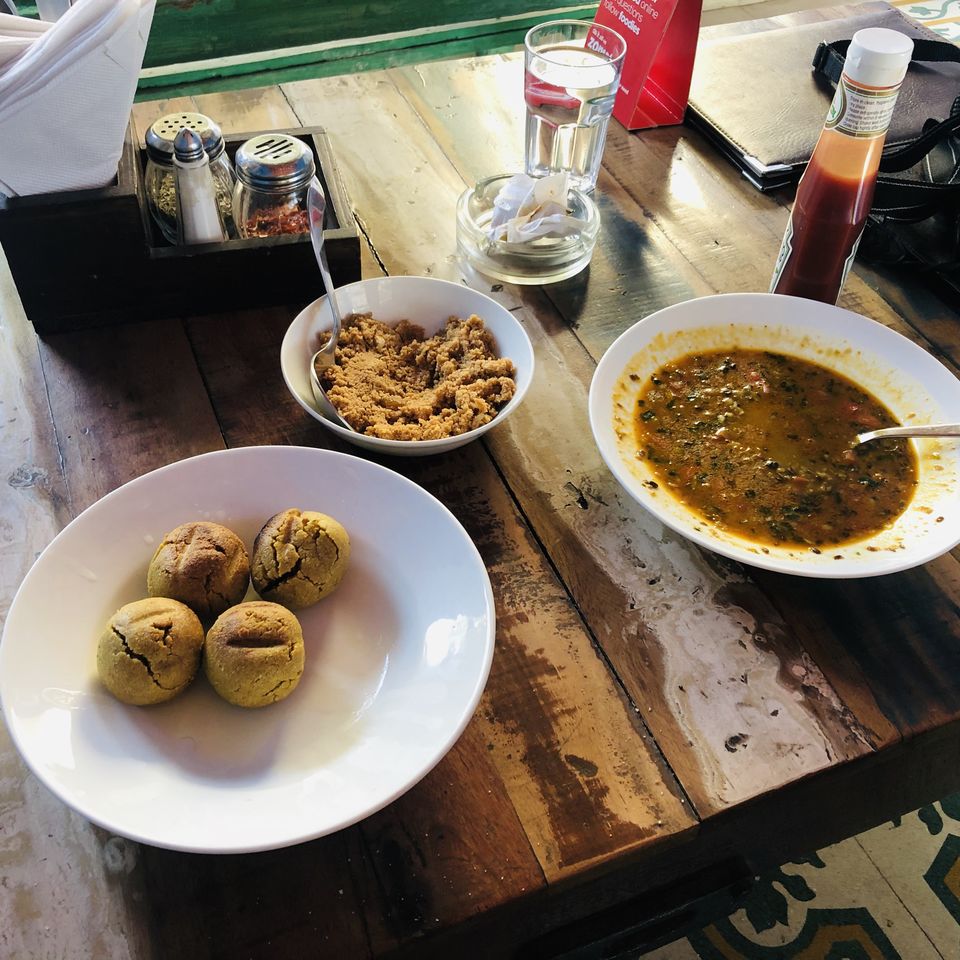 At around 3 PM we proceeded toward Monsoon Palace also known as Sajjangarh Palace. The Palace is surrounded by Sajjangarh Wildlife Century. From here you get the aerial view of the entire city. And night we spent walking around lake Fateh Sagar along with red moon.
Day 4
Udaipur - Rann of Kutch
600 KM - 8.5 hours
Toady, we woke up early and was ready to hit the road by 6 AM. We asked hotel staff to pack our breakfast for the run and they were happy to help. They provided us with sandwiches and fruits. At around 8 AM, we reached Gujarat border. Gujarat is a dry state. Therefore, no alcohol is allowed inside Gujarat and border police make sure no-one carried one while crossing border. The searched my Duster upside down even bonnet. All bags, suitcases are throughly checked and they even smelled water bottles for alcohol. My advice to you is to not to carry any alcohol along with you. There are some licensed hotels n bars in major cities of Gujarat where you can get some alcohol. Both Rajasthan and Gujarat have 4 lane highways and that too are well maintained. I put my duster in cruise control mode at the speed of 110KM and driven smoothly. We stopped for restroom only and we reached our camp in Kutch at around 2:30 PM. Ours was Kutch Classic Riders Camp. We booked it online well in advance but still we didn't get booking for the night of full moon. This camp is 6 KM away from tent city. We booked AC tents as during day, it was hot whereas during night, it was cold. Our booking was all inclusive meals for 2 days as there were no restaurant nearby. We had lunch, rest for a while and was ready for the sunset at salt desert. You need permission to visit Rann of Kutch. You can either get it there but it gonna take some time because of long queue or you can get it online. You need permit for each day for your visit of Rann of Kutch. We reached Rann at around 5PM. We did camel safari, experienced vast salt desert and watched sun sets in the white. We stayed there till closing time i.e. 8PM but during full moon night, Rann will be opened till 12 AM.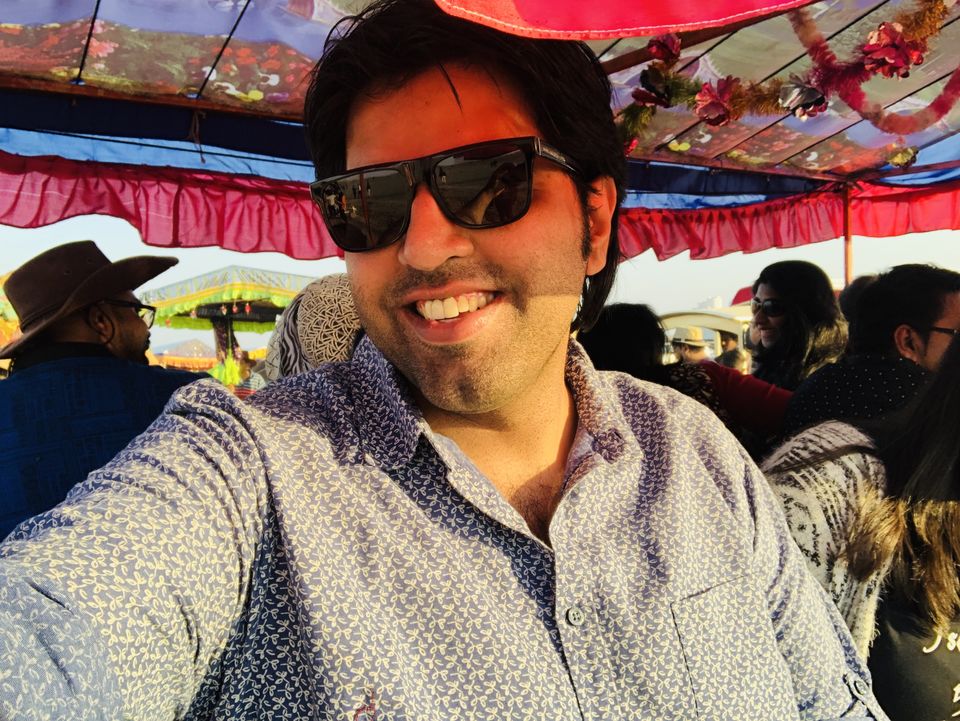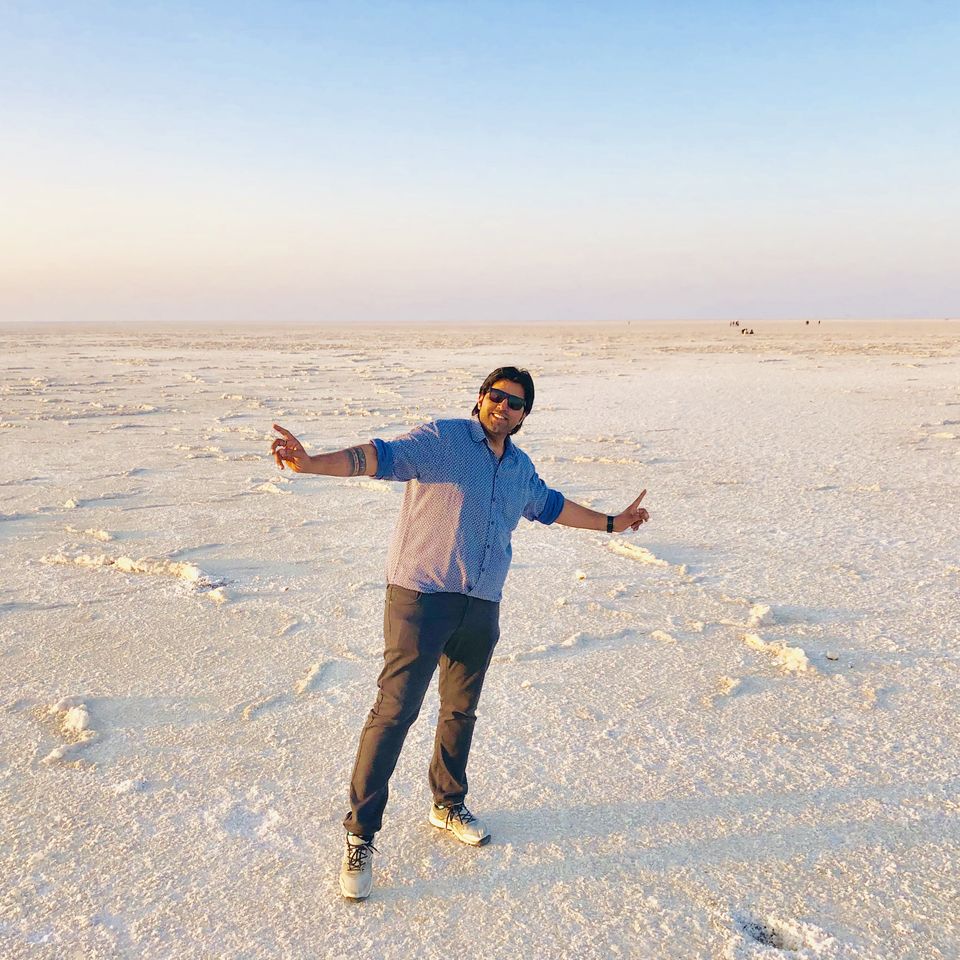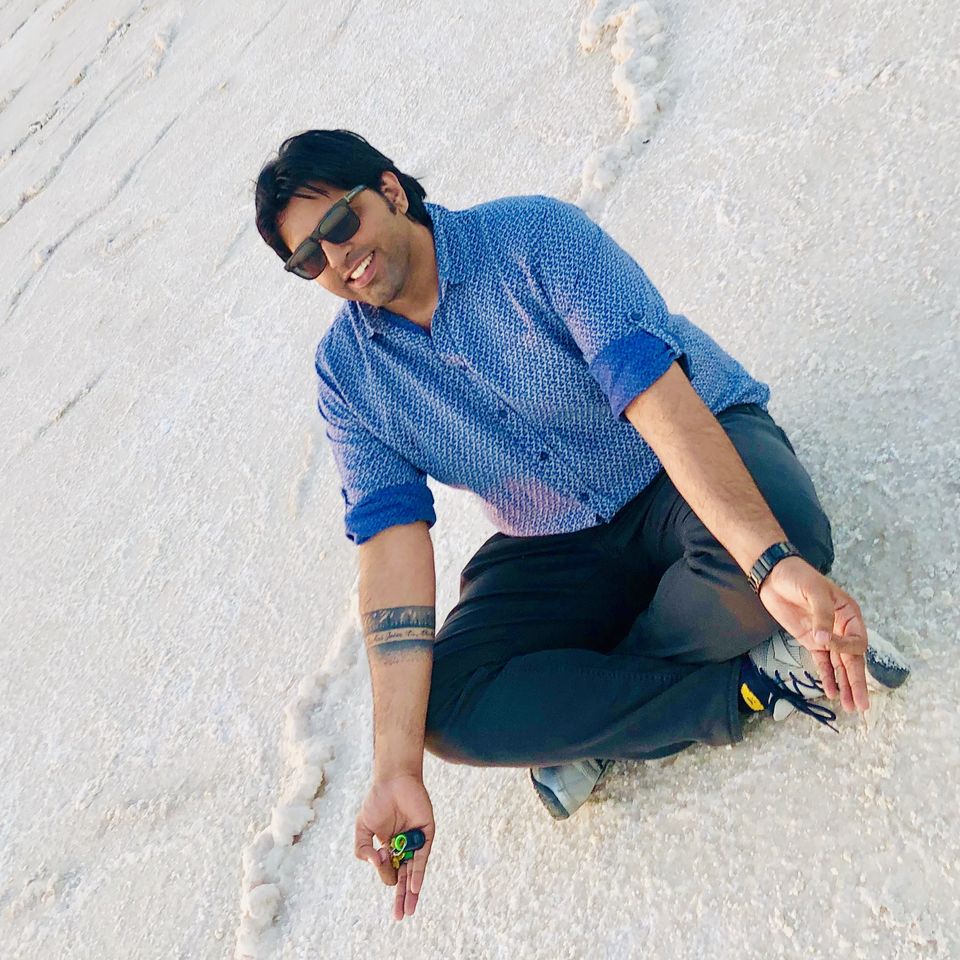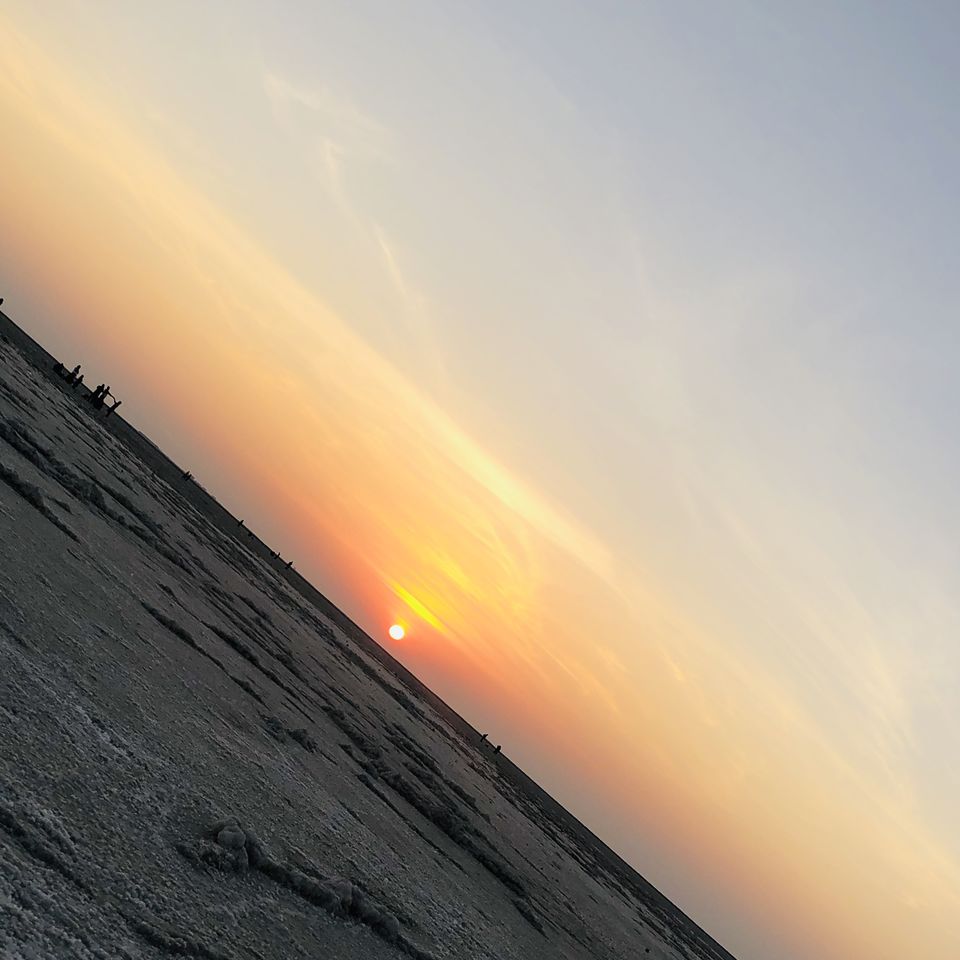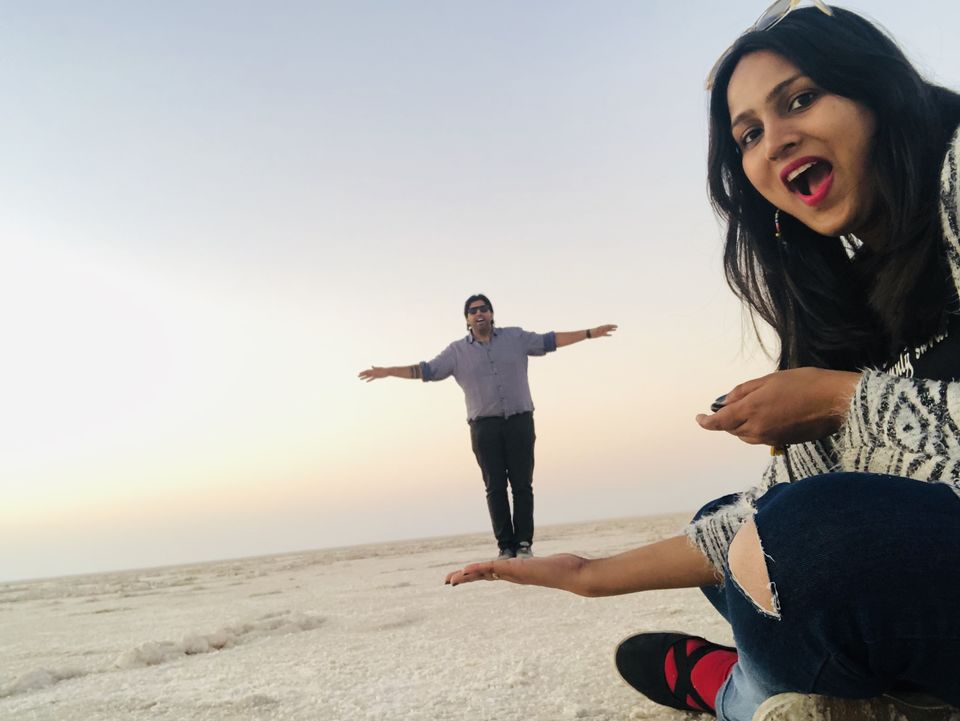 Day 5
Rann of Kutch, kale Dungar
We had a lazy morning and played monopoly. After lunch, we went to a hill called 'Kale Dungar'. It was 52KM from Rann. From there one can see entire white desert. Though temperature was high but wind bought some comfort. On its way, there was a magnetic point where car moves own it on but we couldn't locate it nor there was any signboard for it. After that we again went to Rann of Kutch to experience the vast sky filled with stars above our head.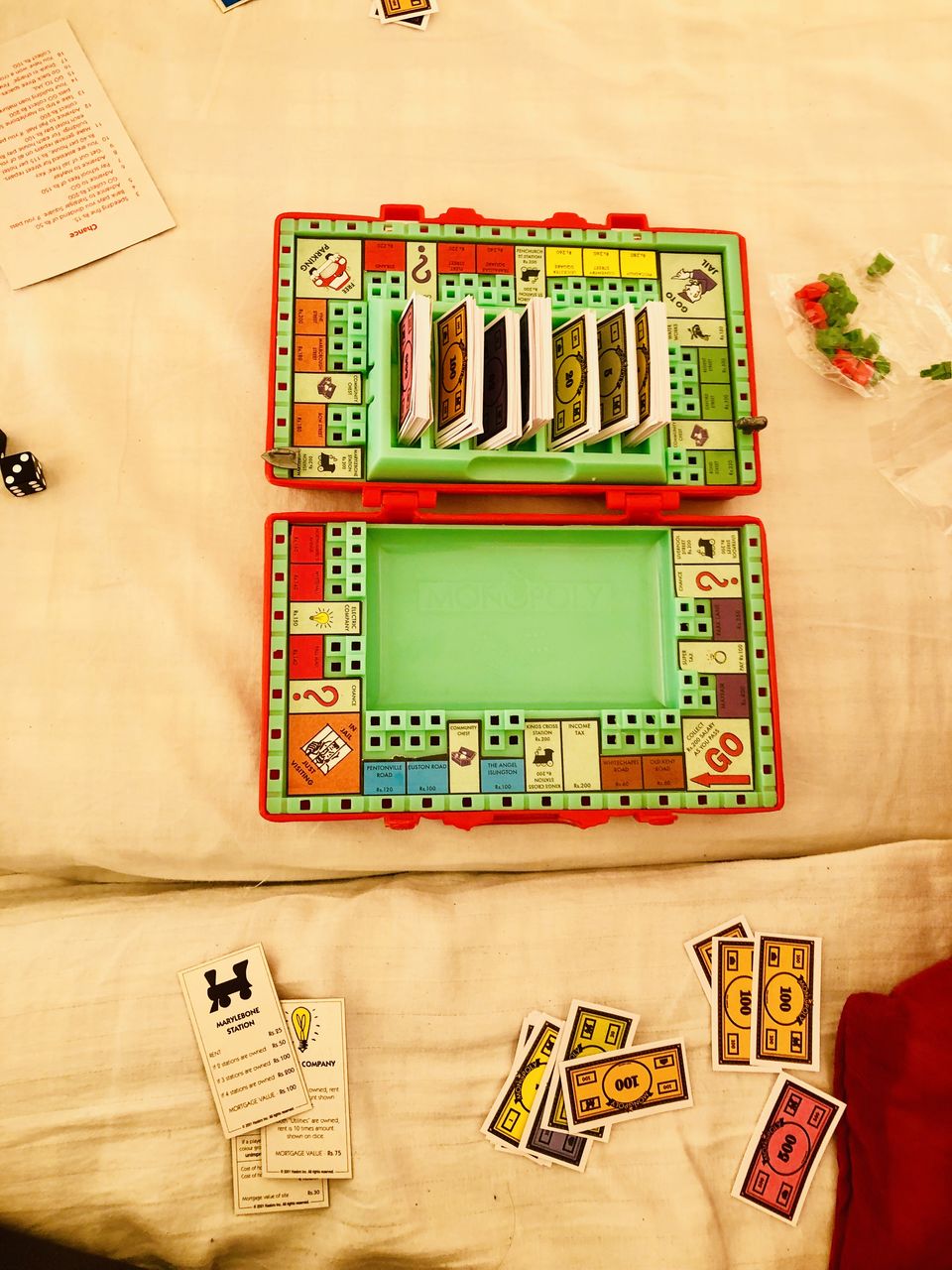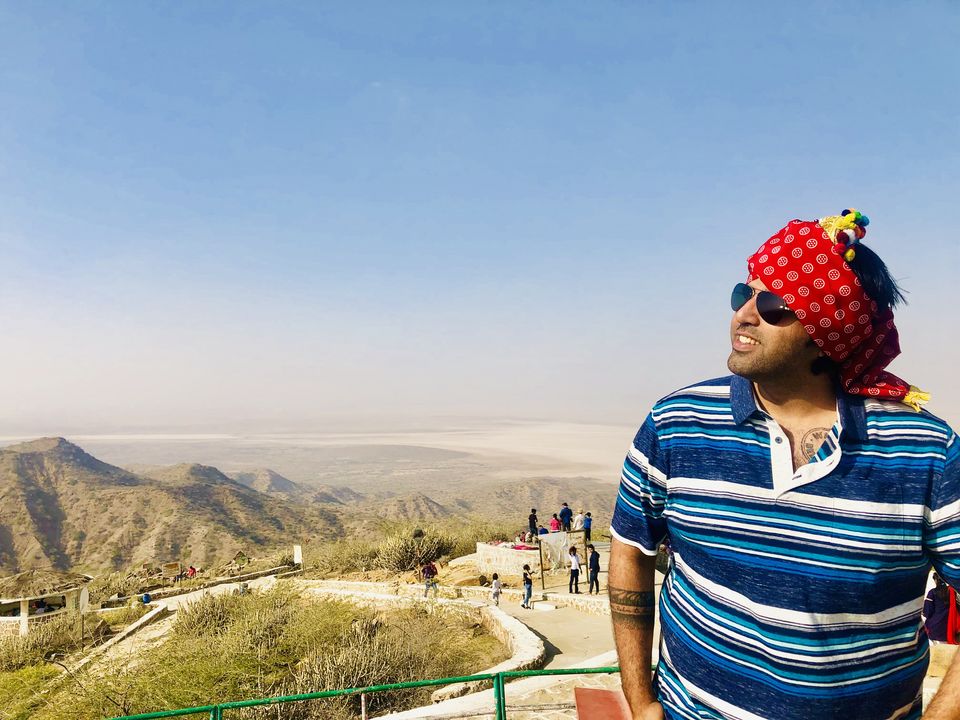 Night well spent in our camp enjoying delicious meal and folk dance performance.
Day 6
Rann of Kutch - Jaisalmer
700 KM 10 hours
Since it's a long road to Jaisalmer, we decided to leave early. A special thanks to Girvar singh, manager of the camp, who packed us delightful breakfast and we were on the road by 7 AM. Most part of the highway between Kutch & Jaisalmer is one way only and it was toll road but almost no traffic. We didn't make any stop and furthermore there were not much dabha or restaurant on the highway. We ate packed breakfast and whatever snacks we bought with us. After driving for almost 10 hours, we reached Hotel at around 5 PM. Ours was Hotel pleasant Haveli and it was amazing. It has very heritage feeling and has big room with caved stones. Hotel has a roof top cafe with stunning view of the Fort. We had dinner steering stars alongside of the fort.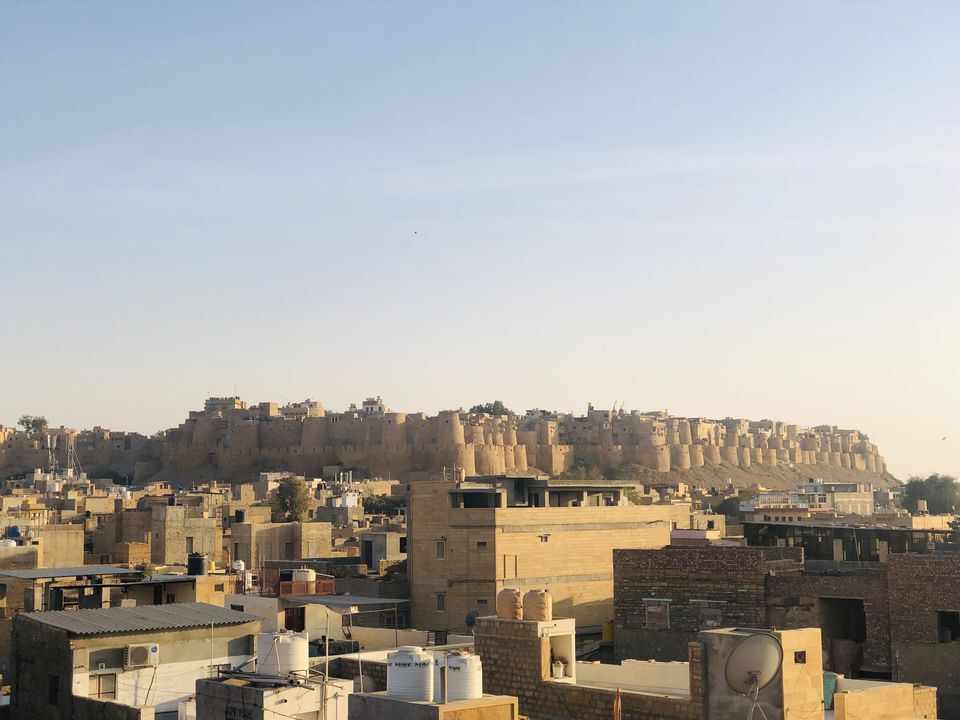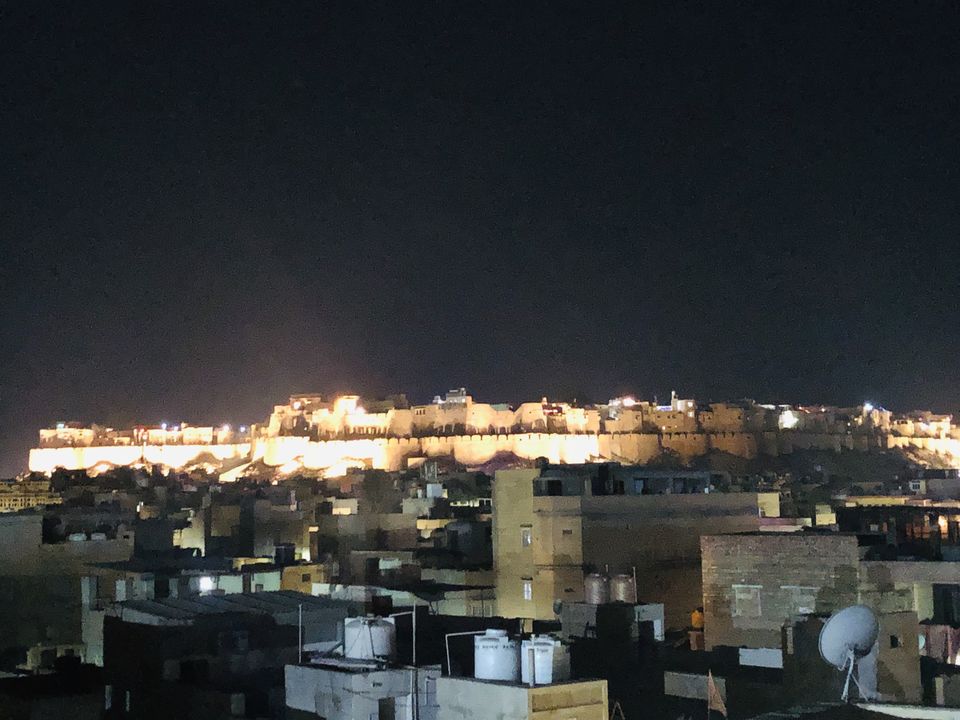 Day 7
City tour and Sam Sand Dunes
In the morning, we had breakfast in one of the cafe outside Fort. There are also number of cafes, restaurants and guesthouse inside the Fort also. There is a Jain temple inside the fort with astonishing carving and architecture. There are number of shops where you can buy gifts and souvenirs. After seeing the fort, we hang out in a cafe called ' Jaisal Italy' right above the entrance gate of the Fort.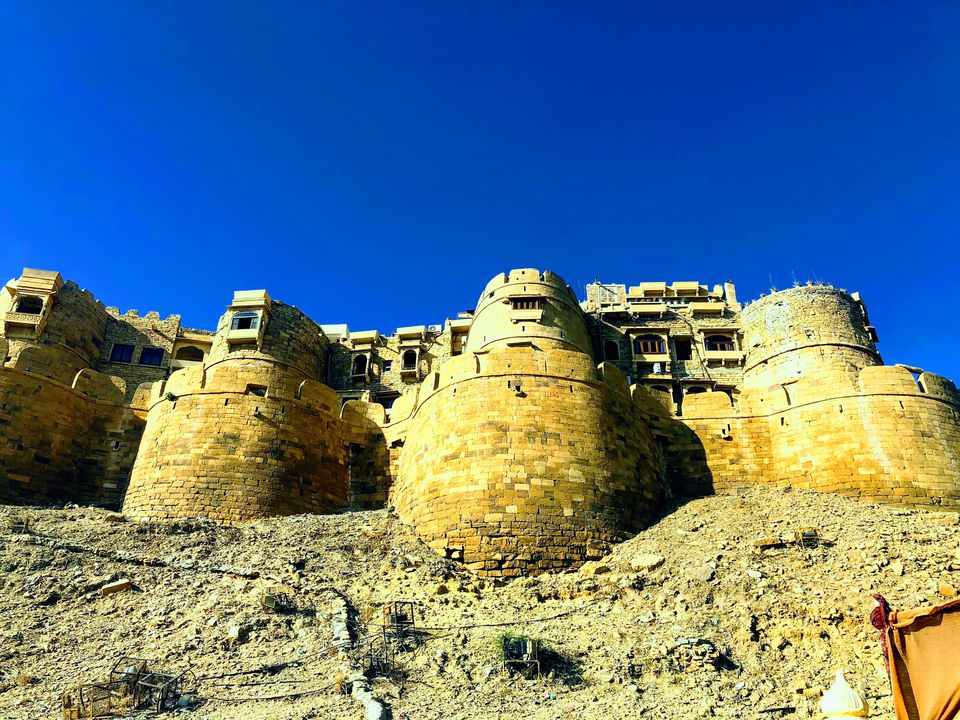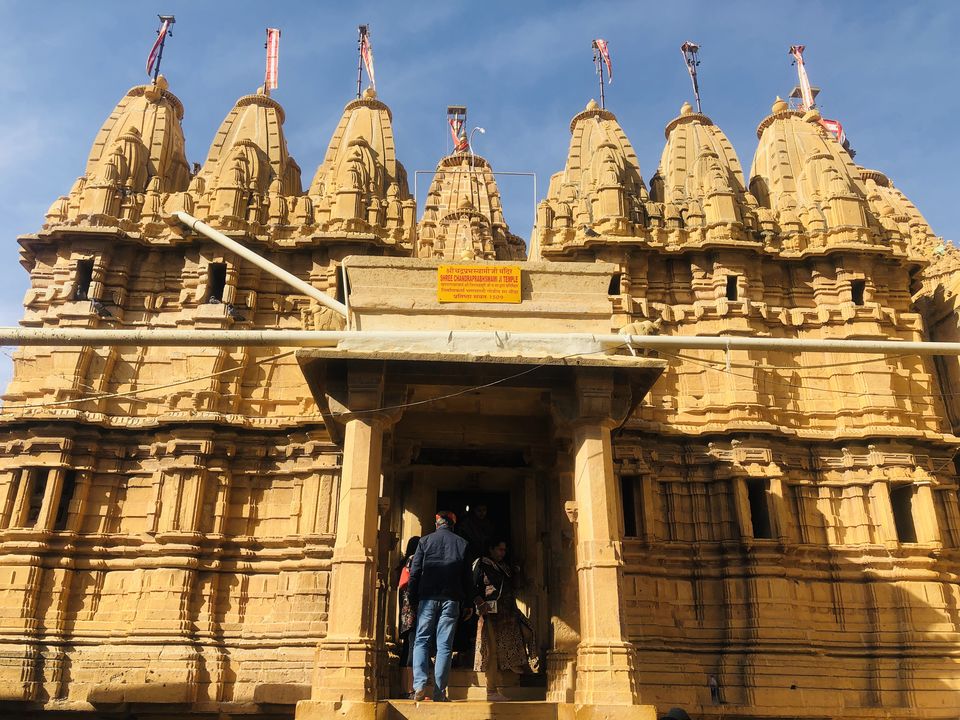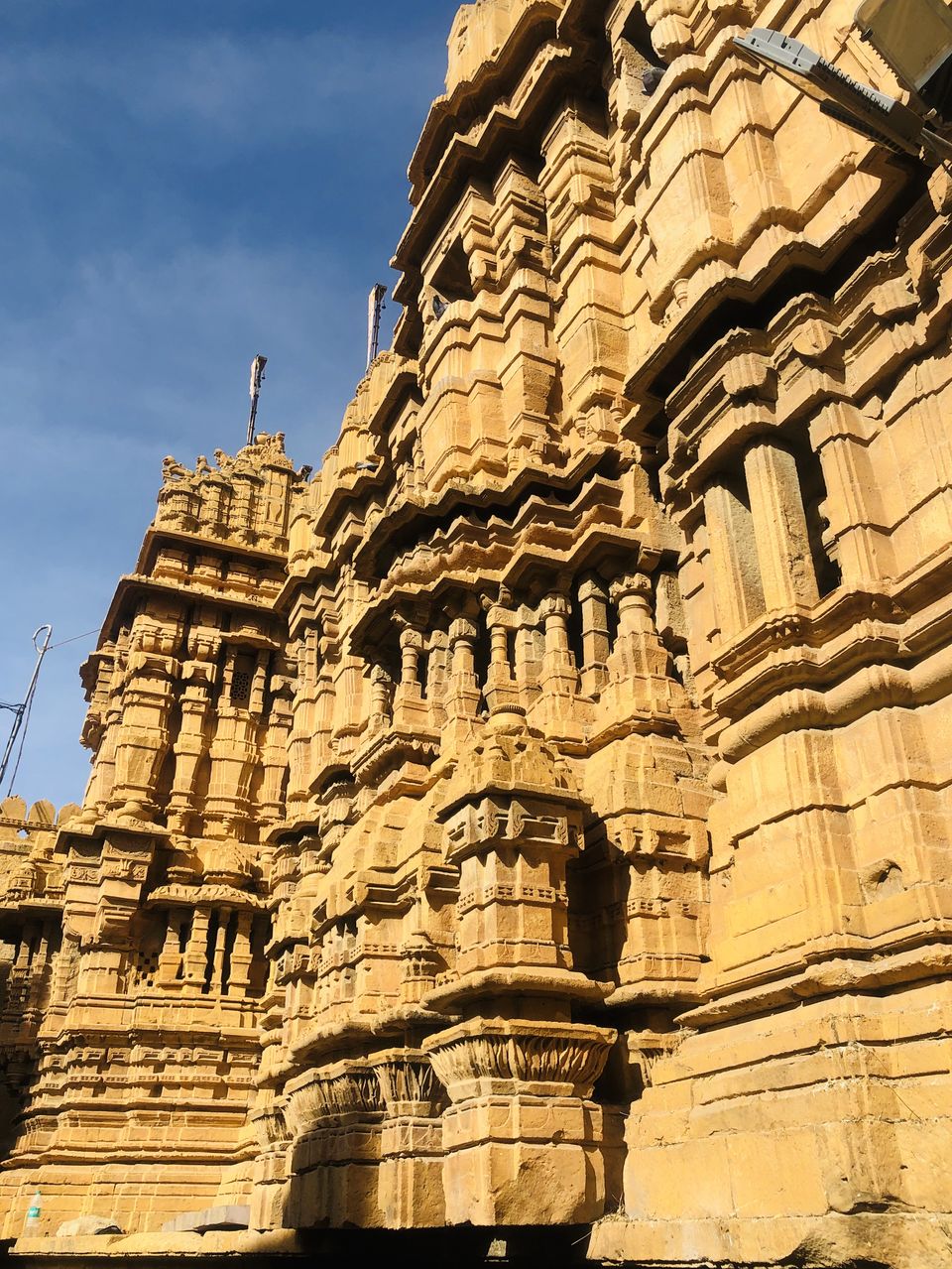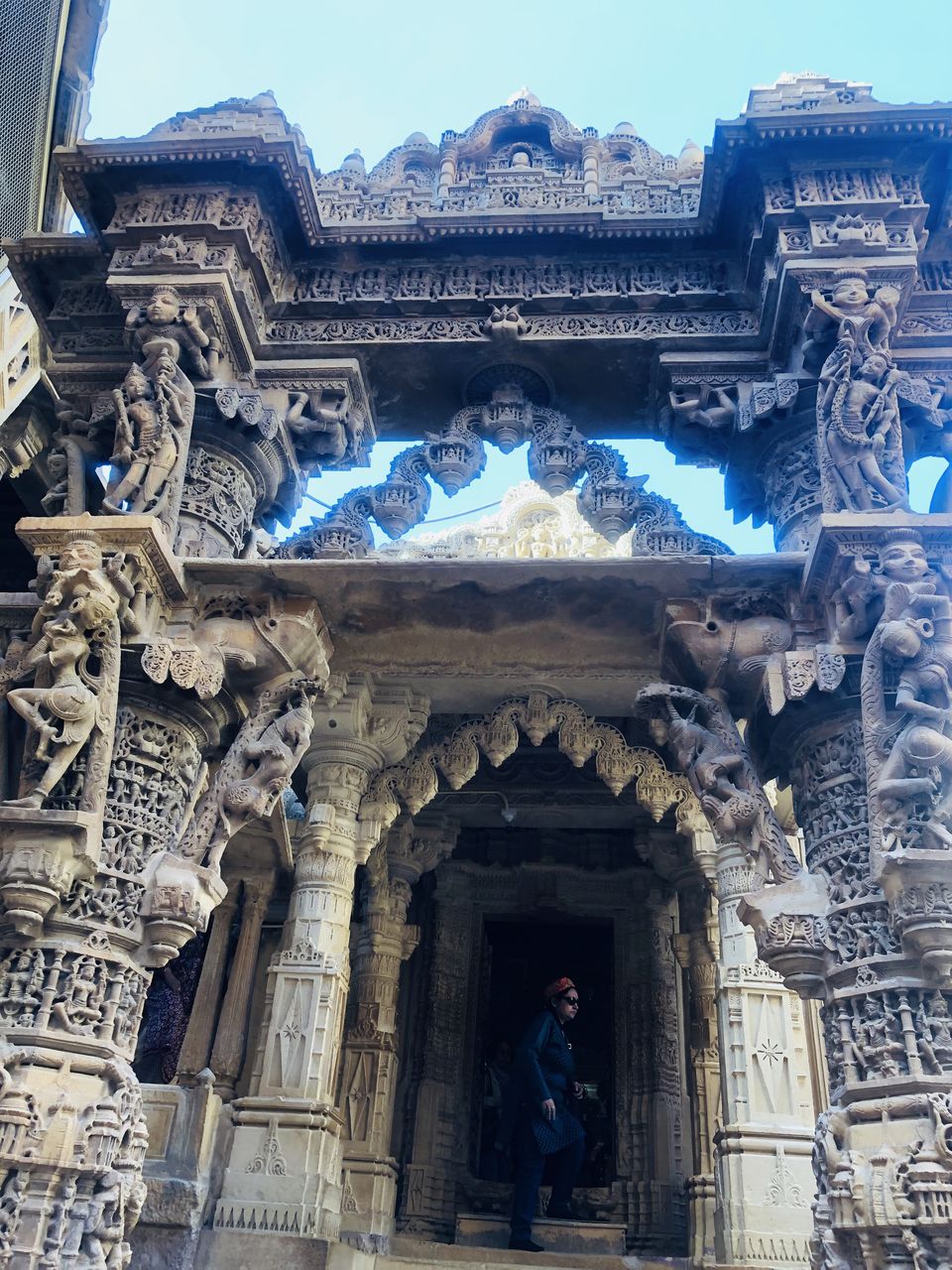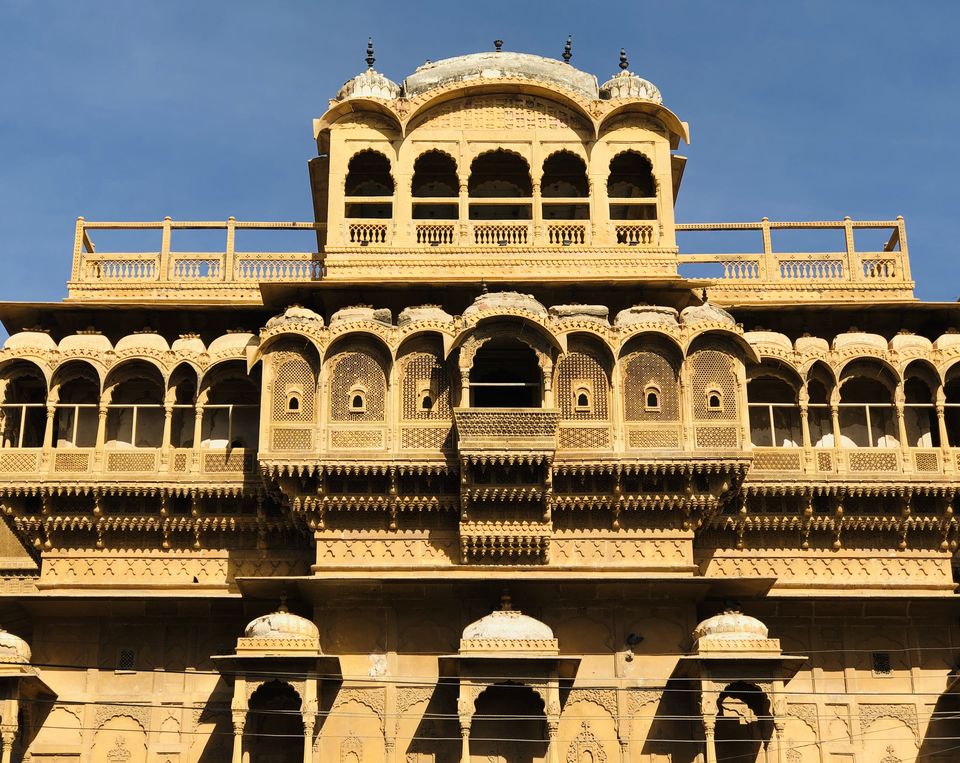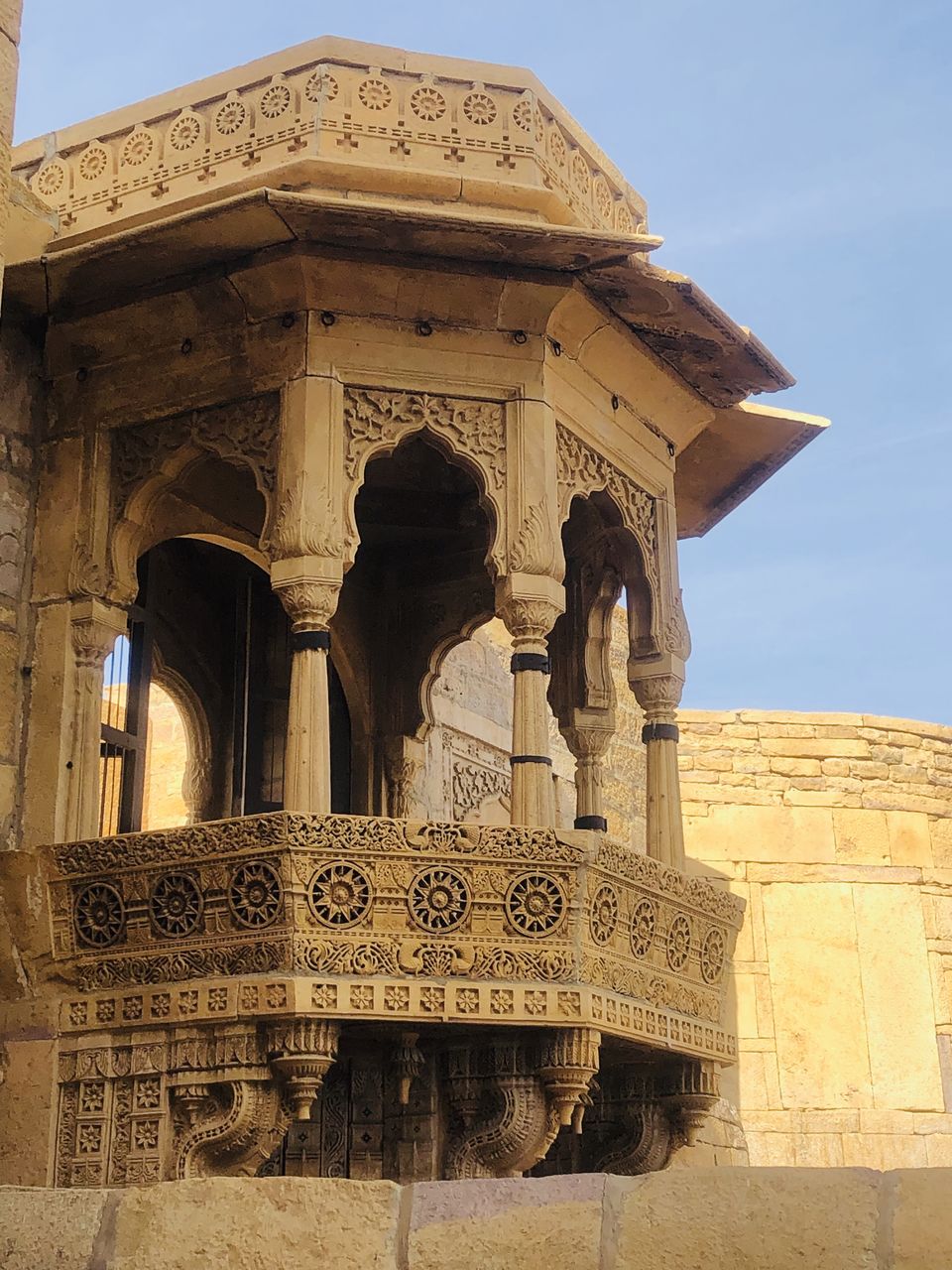 After that we walk around market and went to see Patwa ki Haveli. We also find a strange custom here. People paint wedding invitation outside their house.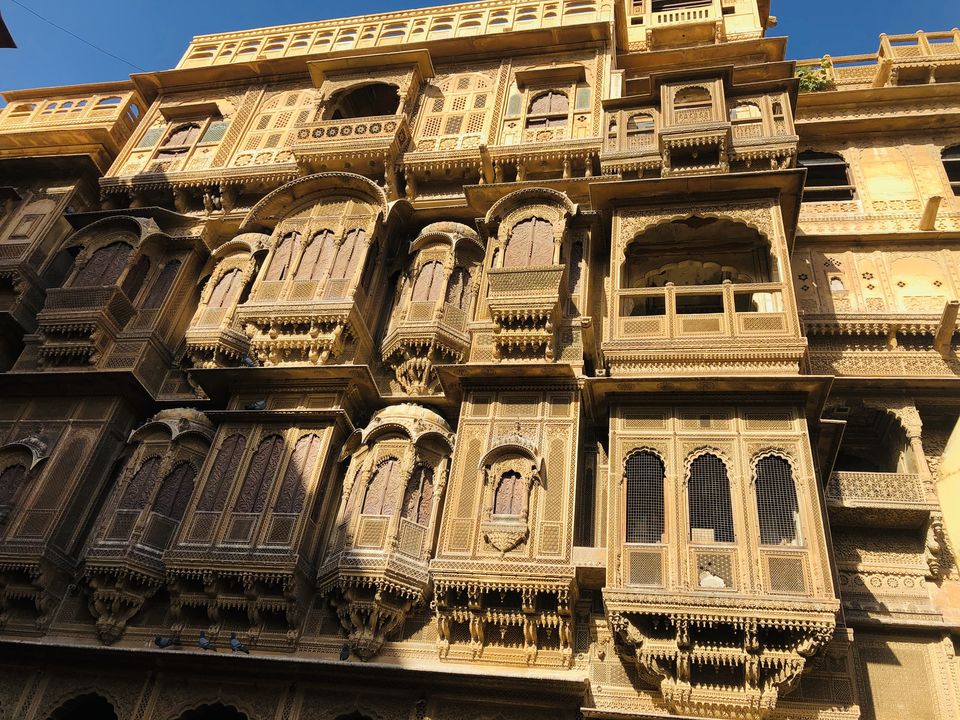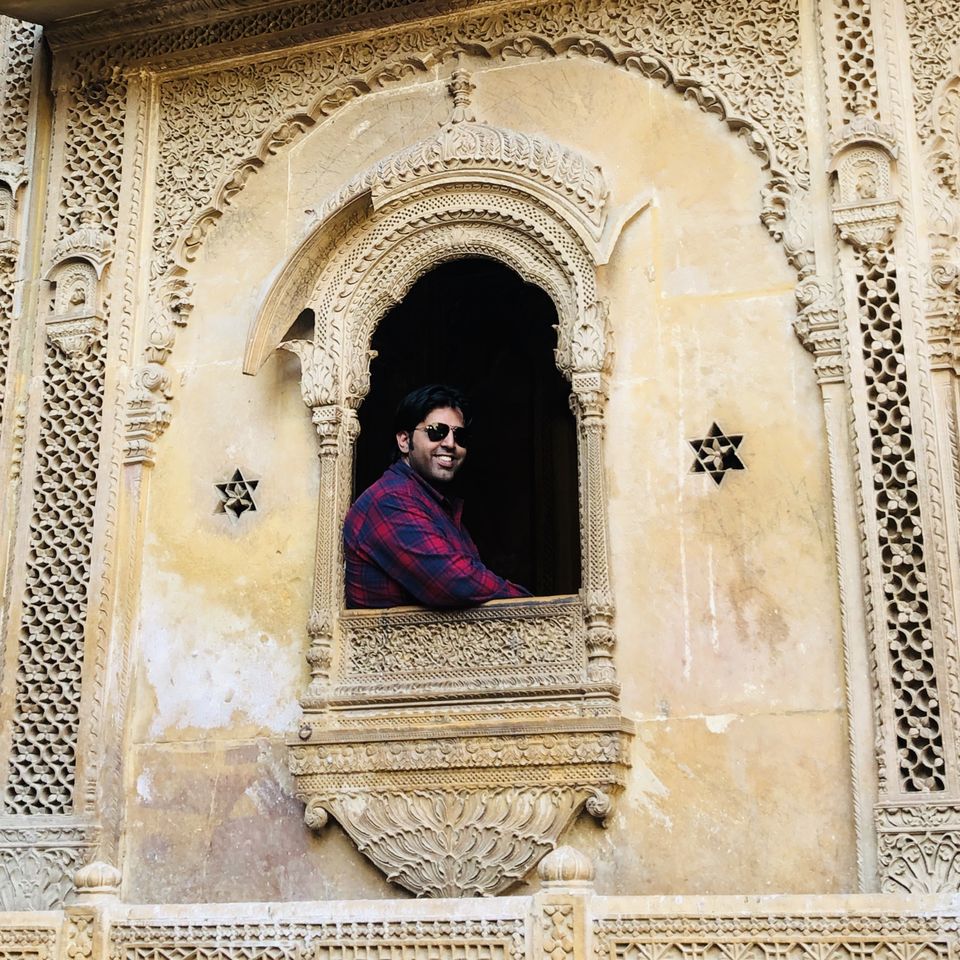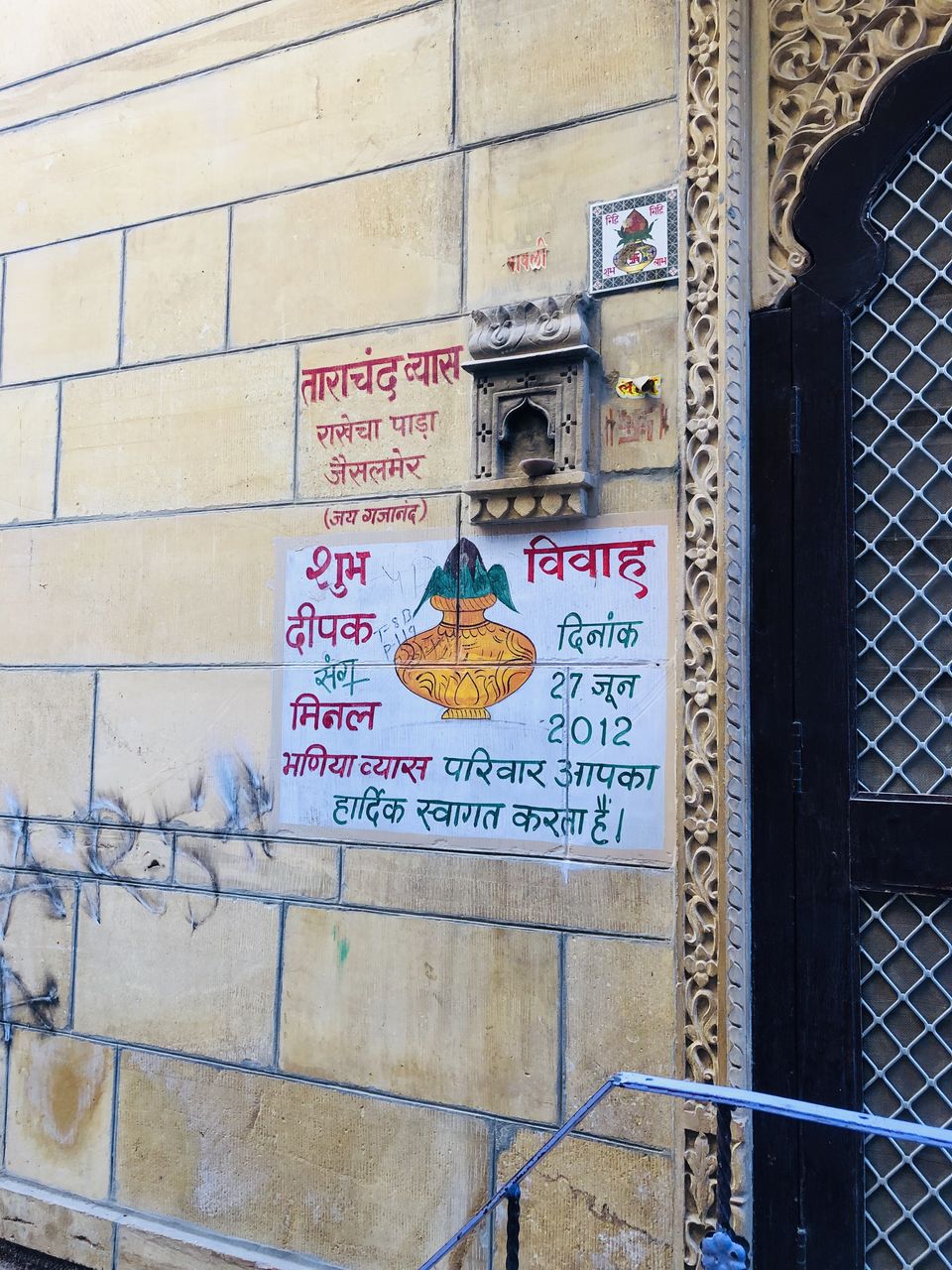 At 4 PM, we drove to Sam Sand Dunes. It is around 55KM away from Jaisalmer city. It was one hour drive. Our camp was Bhati Desert Camp. Our camper arranged for jeep safari and camel ride. Our jeep ride was 'tuffani' but we enjoyed it a lot. We did camel safari and watched sun getting buried in the sand.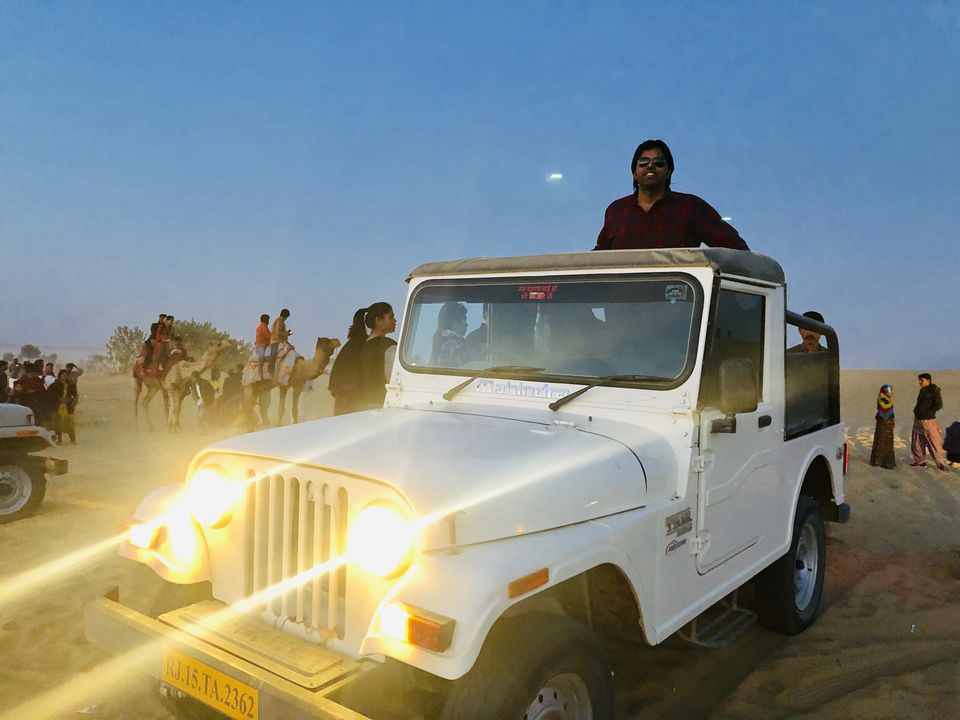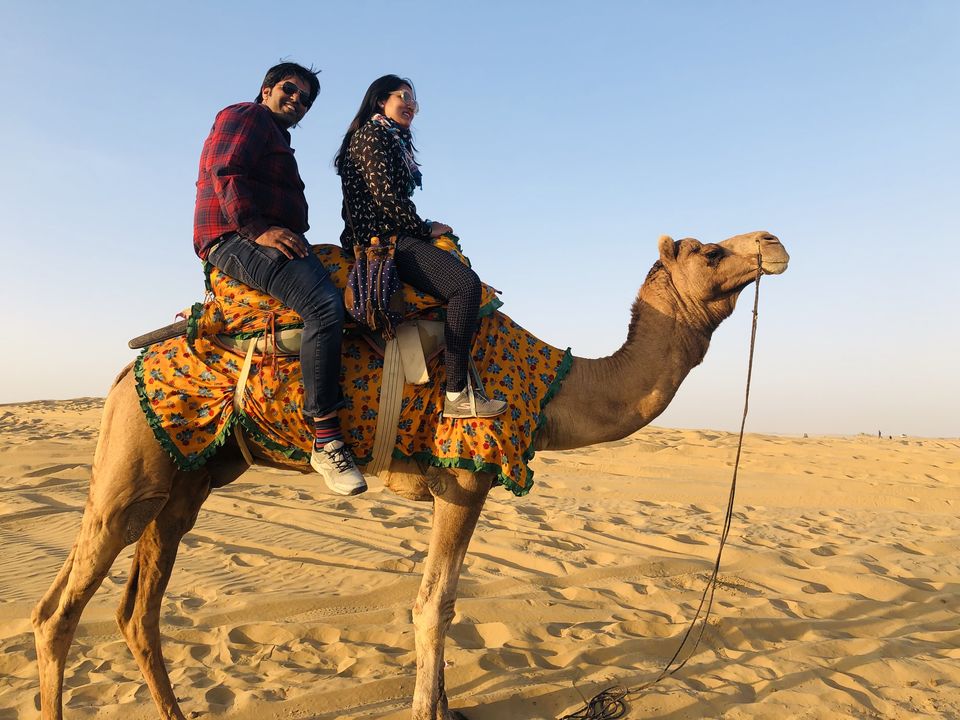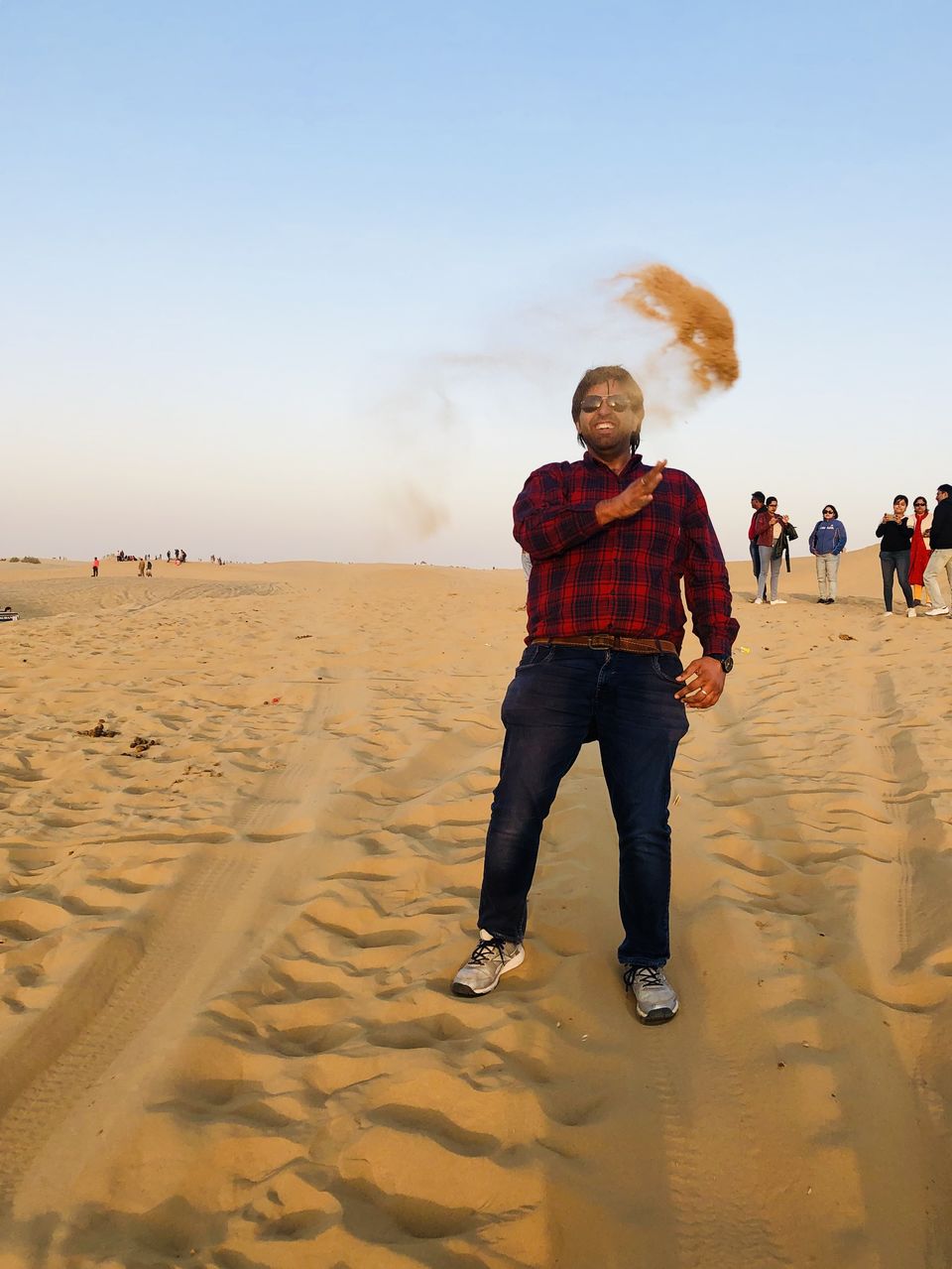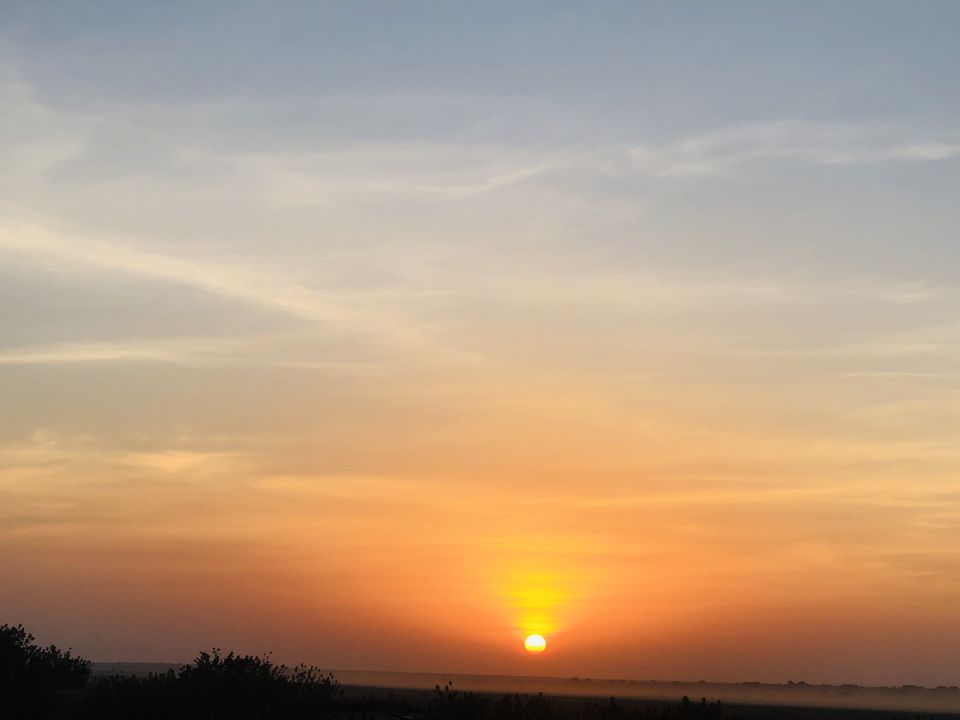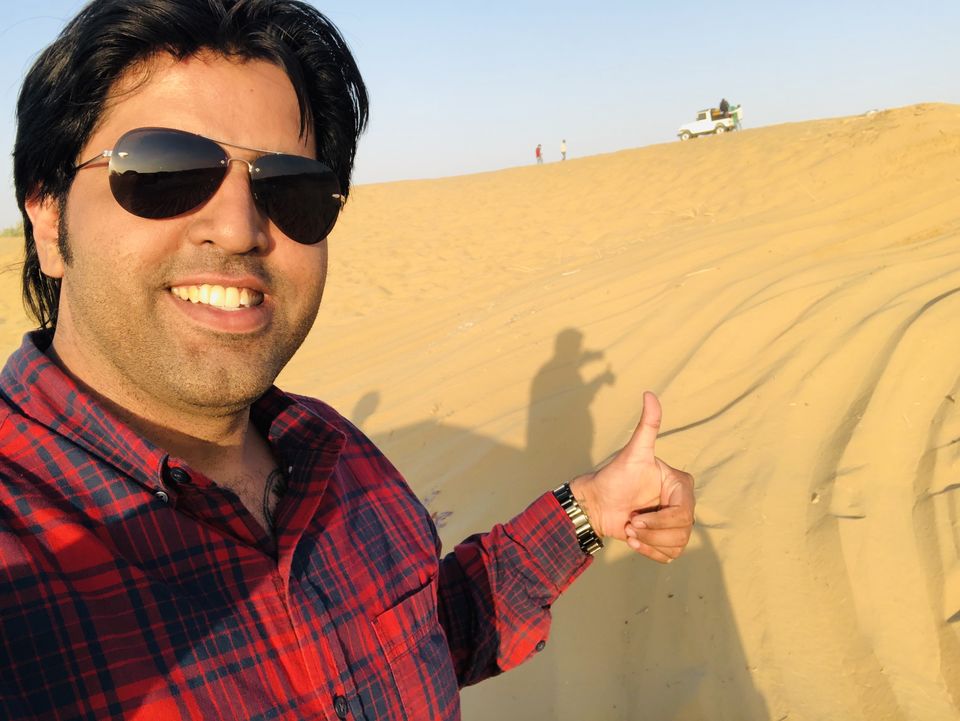 At night, we enjoyed camping in the desert along with bonfire and folk music and dance.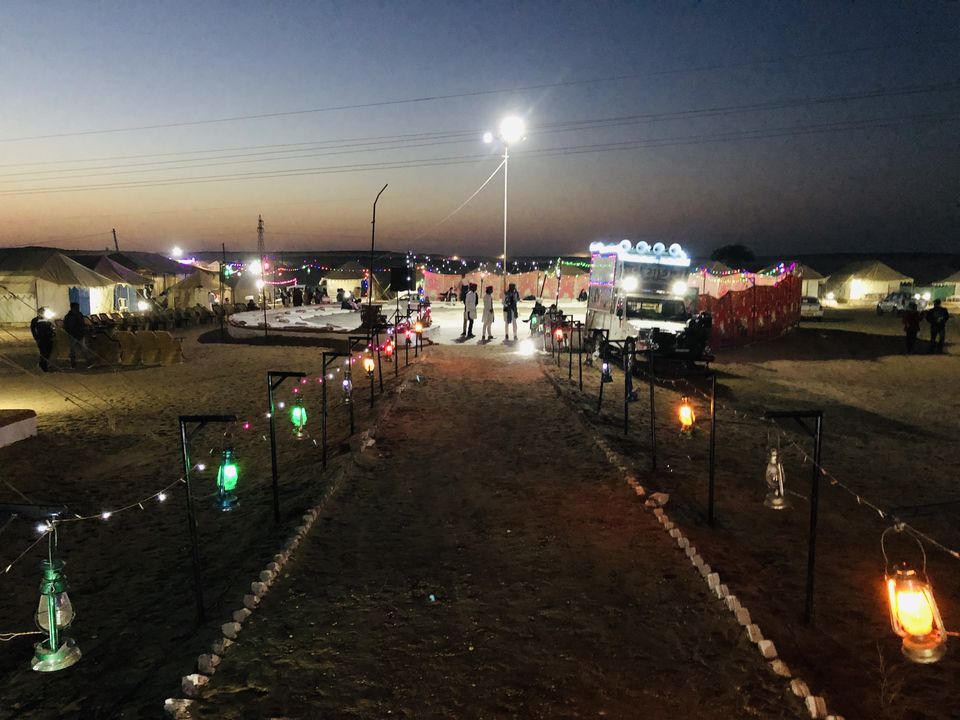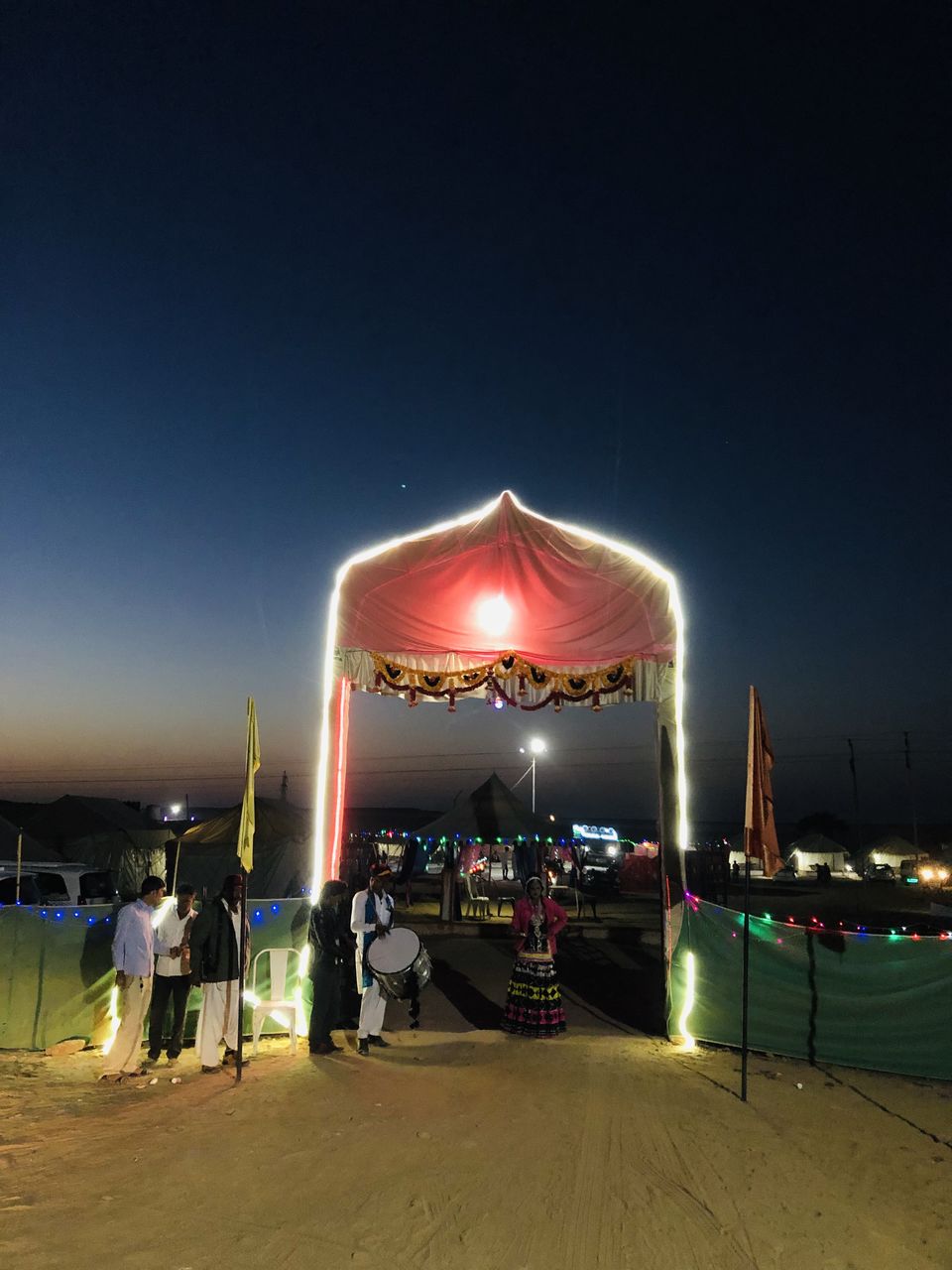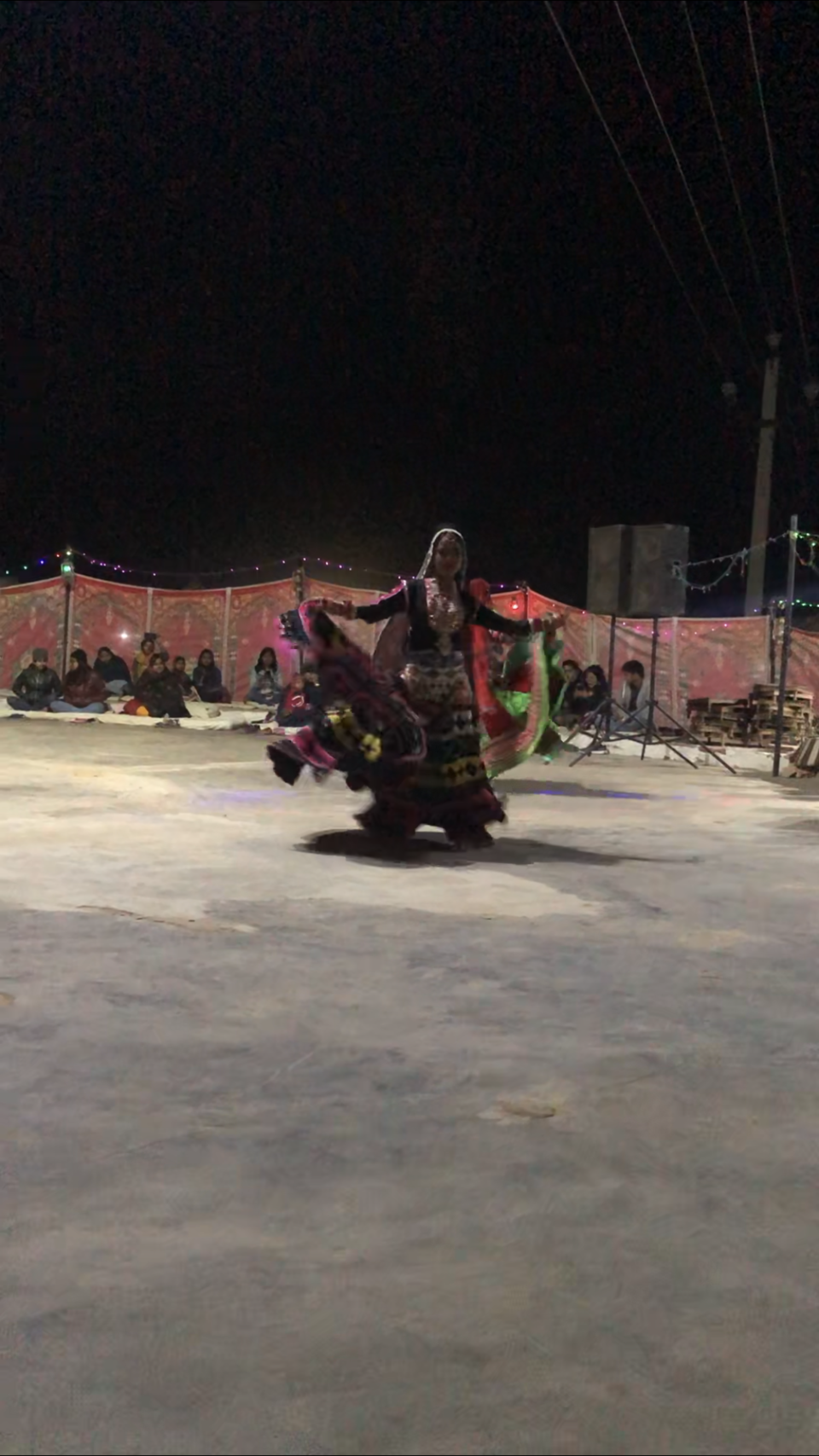 Day 8
Jaisalmer - Pushkar
500 KM - 8 hours
Again we left early with our packed breakfast. Highway till Pokhran was good but after that till Pushkar it was bad. We reached Ananta Spa & resort at around 3PM. We freshen up, had lunch and left resort to attend evening Aarti at the Pushkar lake at 5:30 PM. After aarti, we went to see the only temple of god Brahma in the world. Thereafter, we shopped around and had really yummy sweets. Pushkar is also famous for sweets so, if you have sweet tooth, you gonna love it. We roamed around for a while and went back to our resort.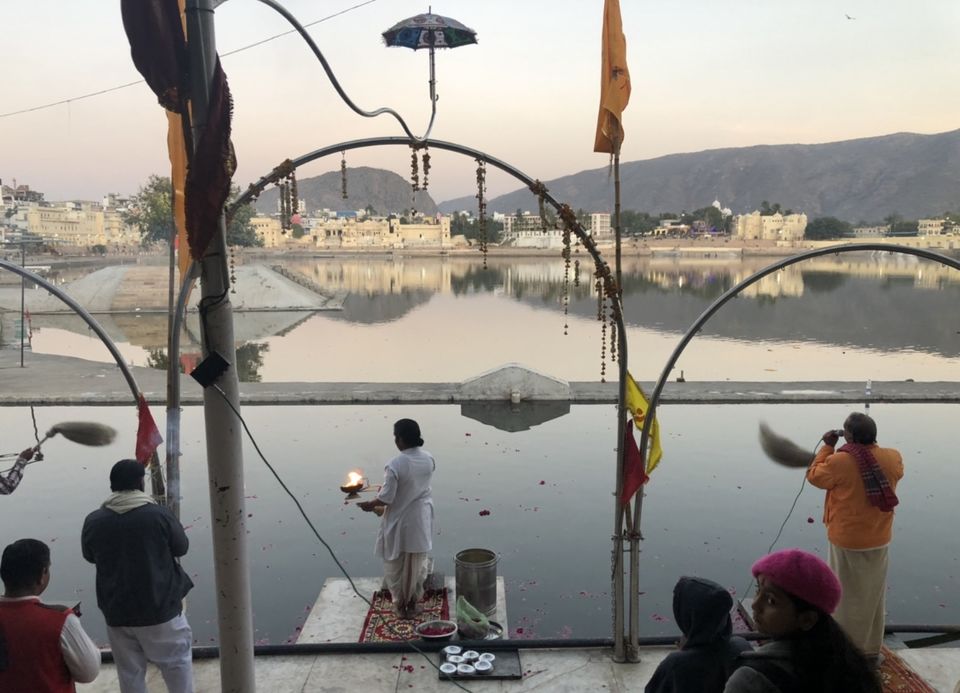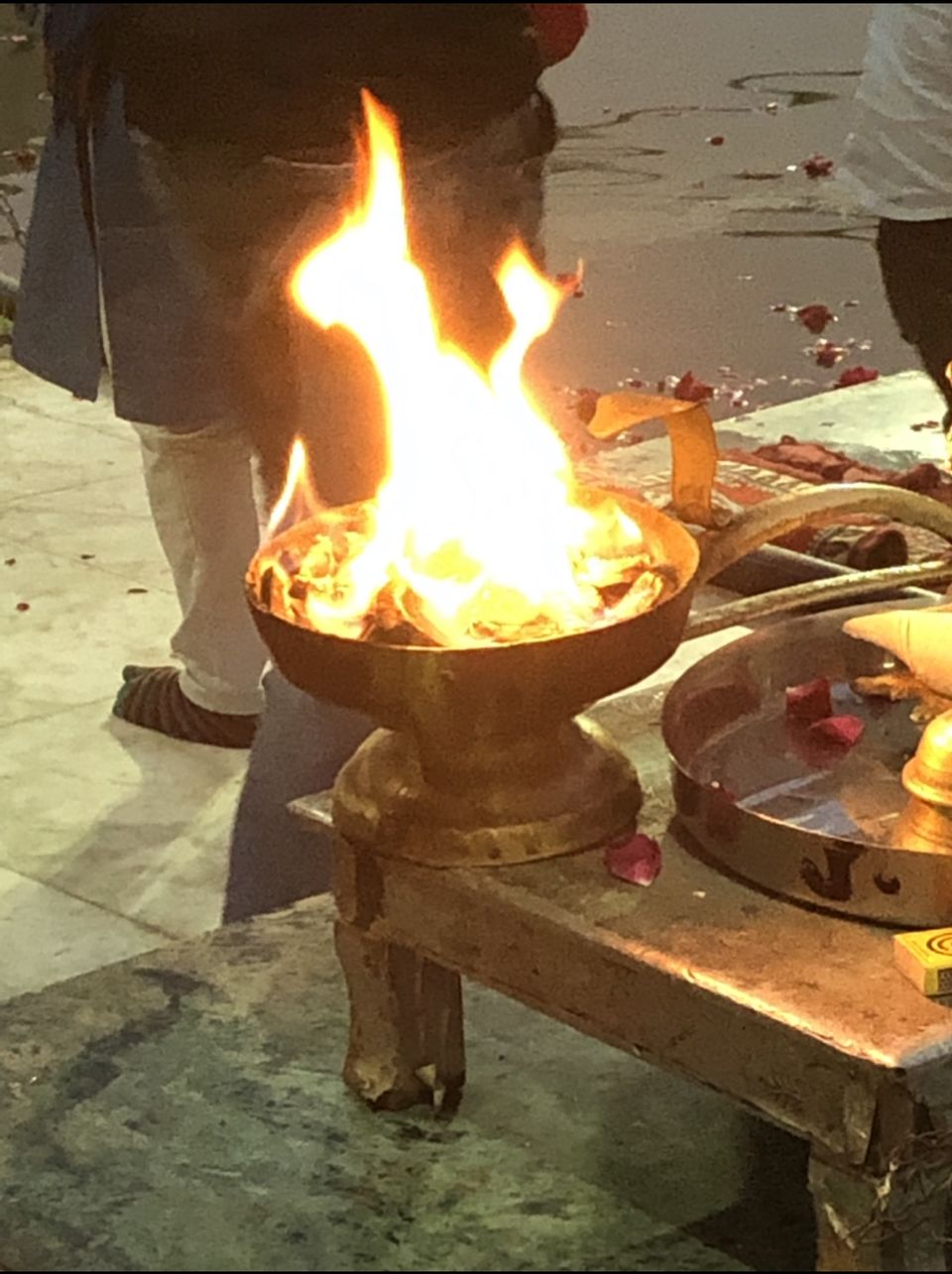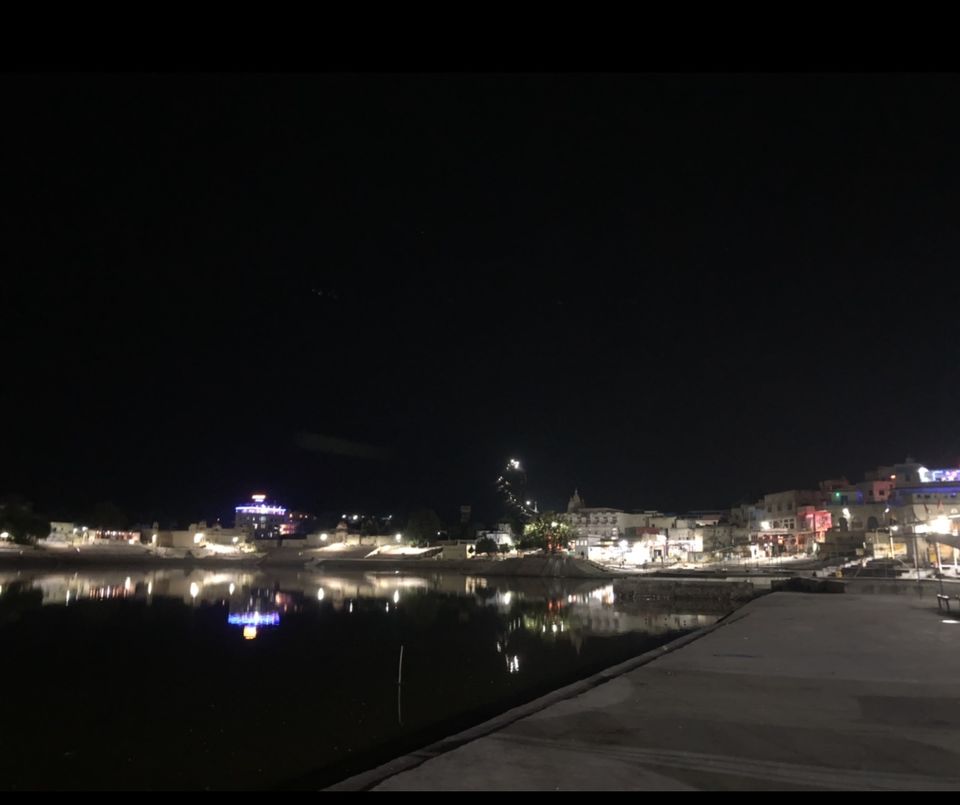 Day 9
Pushkar - New Delhi
400 KM 8 Hours
After enjoying our breakfast buffet, had spa, relaxed and we drove back to Delhi with amazing memories of our trip.