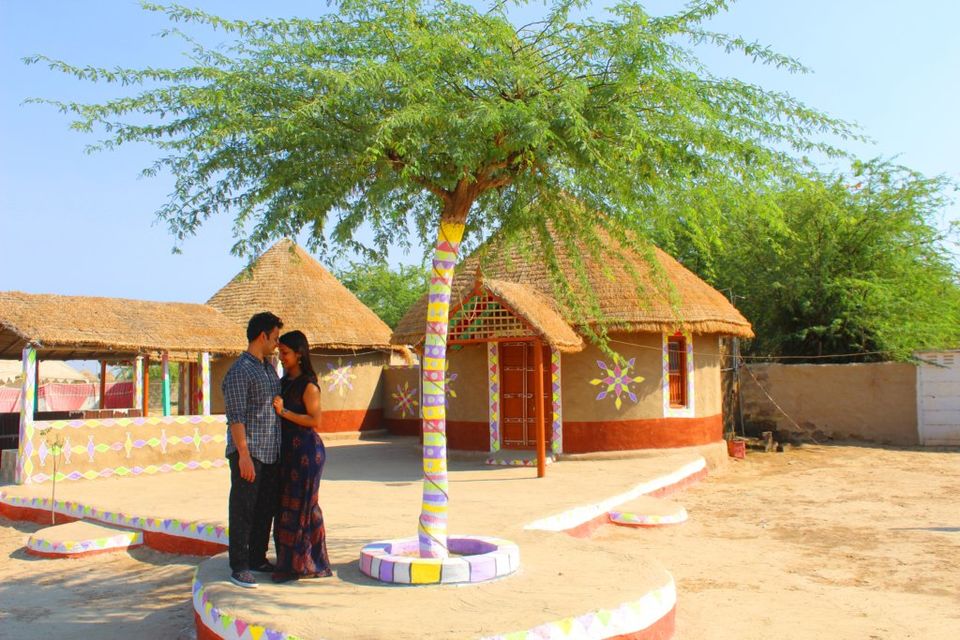 Visit the Great Rann of Kutch –A White Salt Desert in Gujarat, India
Have you ever heard of a White Desert, yes a White Desert!!! I had never!!! Until I visited the Great Rann of Kutch.
A place of mirages and complete emptiness.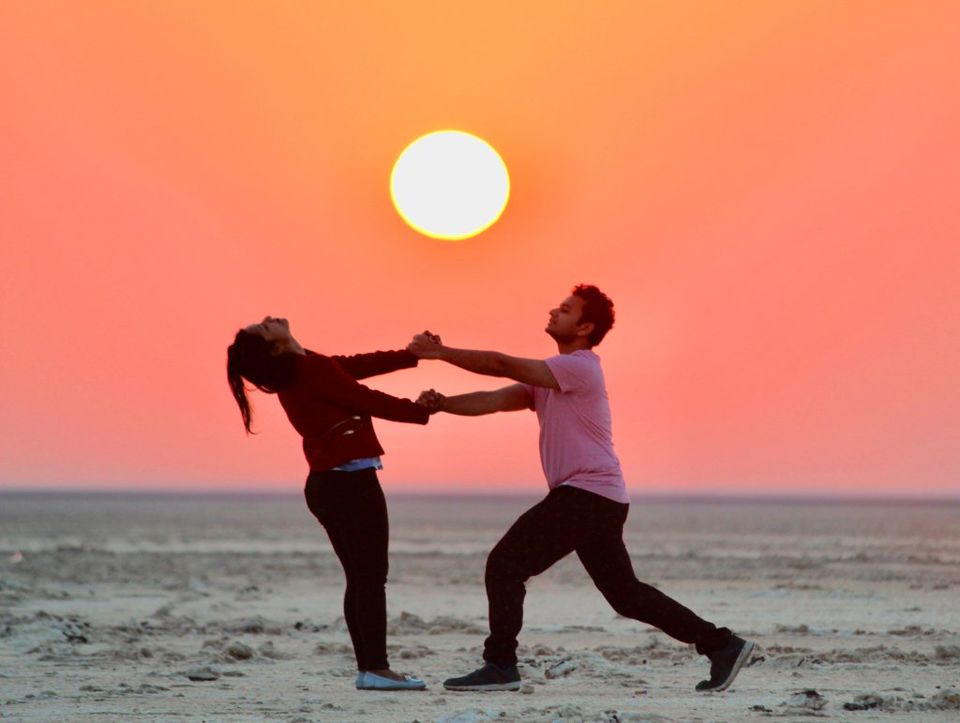 The Rann of Kutch is a vast seasonal salt marsh (10, 000 square Kms) located in Thar Desert, Gujarat. It is formed by the recession and evaporation of sea water in the month of October. And before that, it resembles a sea!!!
We studied about sand deserts – But a salt one is an entirely unique landscape.
It is so vast that it appears to be never-ending, having nothing else in the vicinity – no mountains, plants, buildings – Just a flat white bed till infinity!!! One of the largest salt deserts in the world.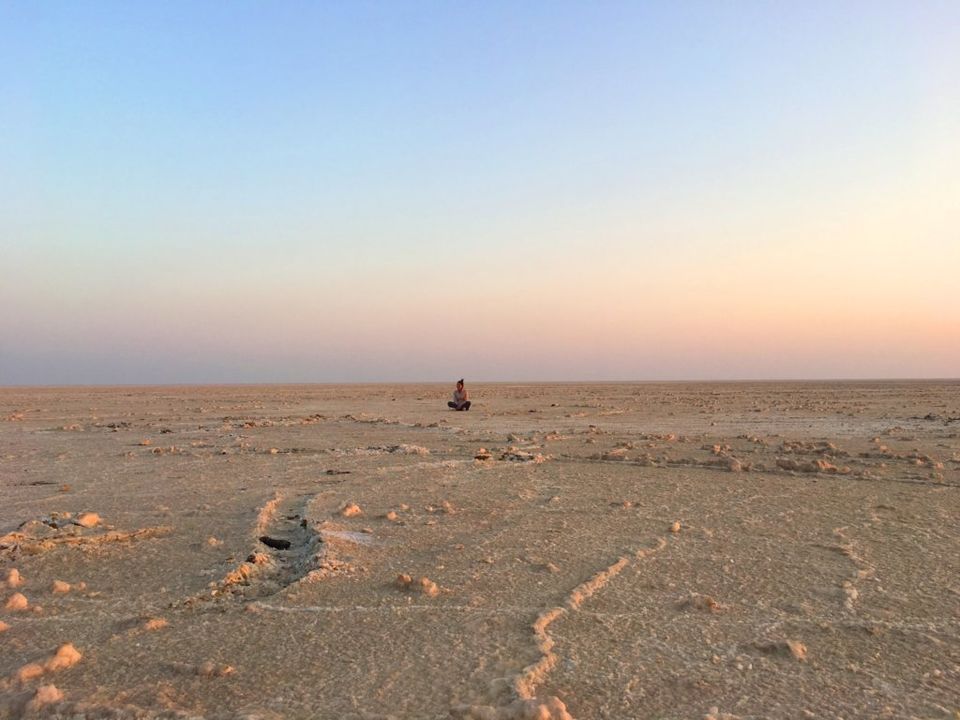 The amazing part is you can walk on this boundless area on crystals of salt and enjoy surreal sunset (along with rising moon) and sunrise.
Location: Gujarat, India
Type of Landform: Desert
Best time to visit: October - February
When 2itchyfeets visited: February (During a festival called Rann Utsav)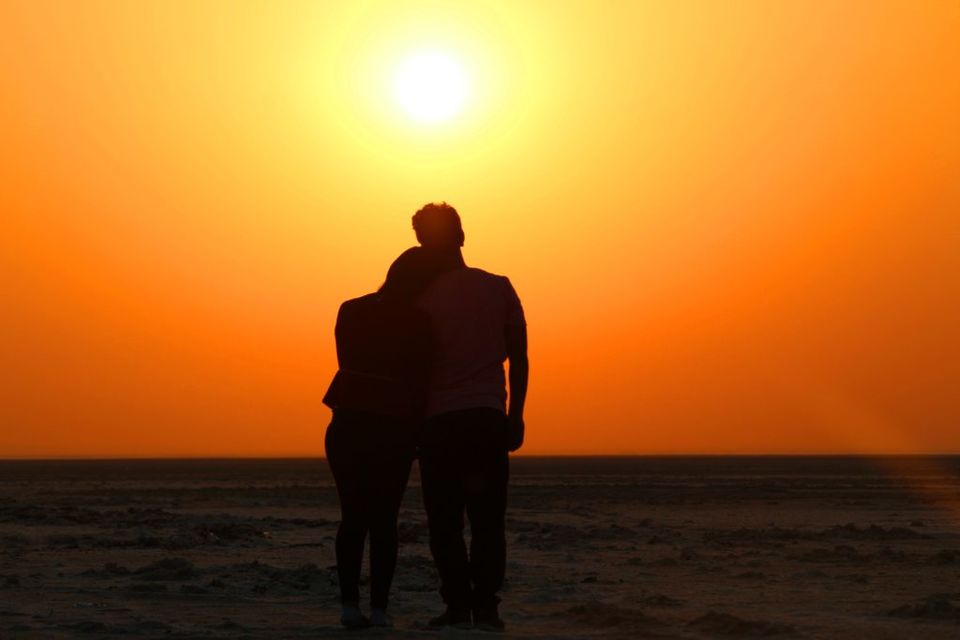 How to reach The Great Rann of Kutch
Nearest Airport and Railway Station is at Bhuj which is around 85 km (1.5 hrs drive) from Rann of Kutch.
From Bhuj, public transport is not readily available. If transport is not provided by your place of stay, we suggest booking a taxi for a hassle-free visit. There are many taxi services operating there. Search for taxi services in Bhuj on google and give them a call to book. We booked the taxi on call from bhujtaxiservice.
But if you find it expensive, the economical way is to take a shared minibus up to Hodka and from there take a shared auto up to Dhordo – which is on the edge of the salt desert – We won't suggest it though considering that the transport is not readily available in that area.
We traveled from Delhi to Ahmedabad, Gujarat by Flight. Then to Bhuj by train and from there booked a taxi which was there with us for 2 days making it convenient to travel to other places in and around kutch.
Permits are required to visit the Great Rann of Kutch
Due to proximity to Pakistan Border, it is a sensitive area and a permit is required to visit the Rann of Kutch.
For Indian Nationals, the permit can be obtained online from https://www.rannpermit.com/ It costs Rs. 100 per person, Rs 25 for two-wheelers and Rs 50 for 4 wheelers.
The permit can also be obtained on the way at the Bhirandiyara village checkpoint (50 km from Bhuj) – for both Indian as well as Foreigners. (Don't worry it's on the way from Bhuj to Rann of Kutch). Make sure to carry a photocopy of your ID (passport for foreigners) and show the originals.
Do note that the checkpoint may not open until late morning (around 11 a.m.). So, we suggest you go for the online booking of the permits.
Rann Utsav (A festival at Rann of Kutch)
Rann Utsav, a festival which is a carnival of music, dance and cultural programs are organized near the Rann of Kutch. It is organized every year from November to Feb. You can check the dates http://www.rannutsav.com
Accommodation/ Where to stay in Rann of Kutch
Tent City, Dhordo (If Budget is not an issue)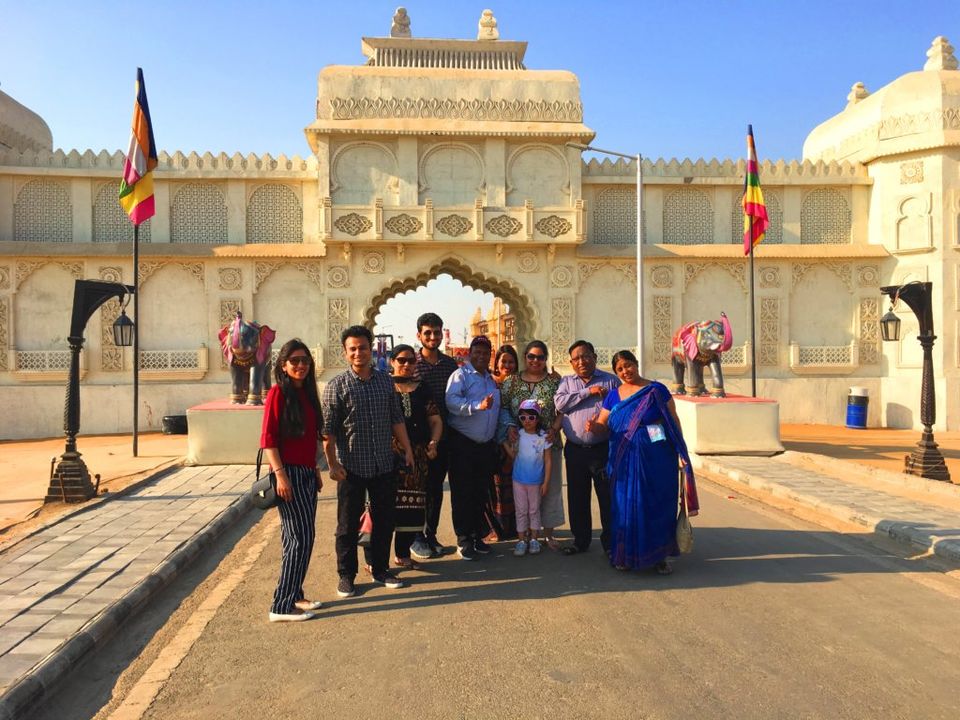 Entry gate of Tent City
A lavish temporary setup where Rann Utsav is organized. The tent city is the largest tent accommodation in India. The tents are spacious, luxurious and have all the modern amenities along with rows of food and handicraft stalls.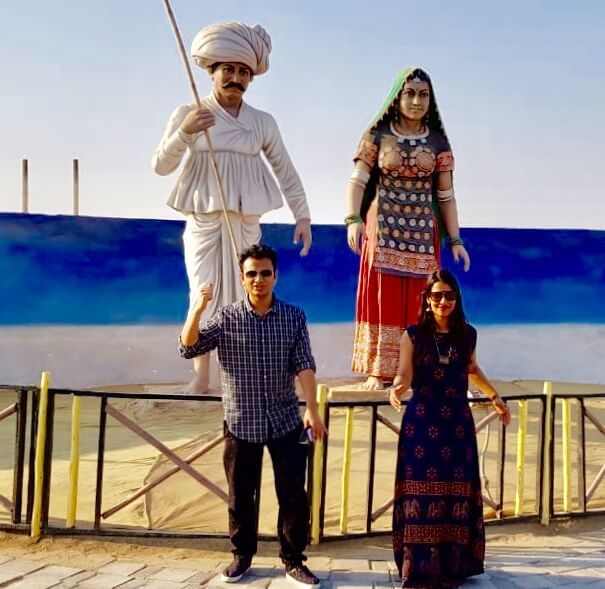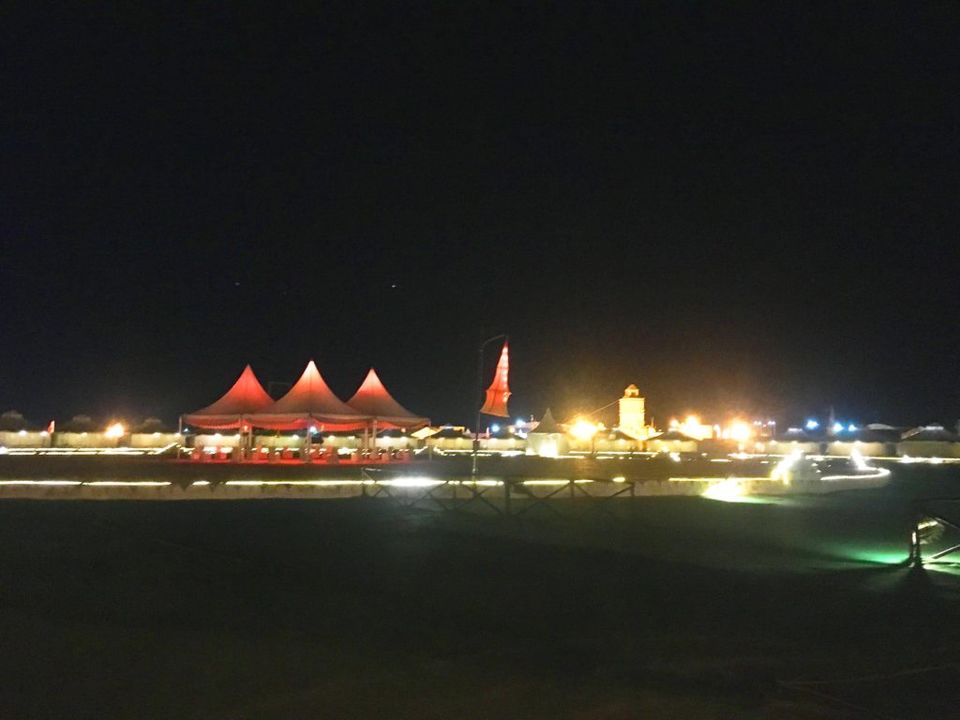 Activities offered included camel cart rides, ATV rides, paramotoring, rifle shooting, kids' entertainment zone, spa treatments, and cultural shows.
It costs around Rs. 5500 – Rs. 10,000 per person per night depending on the kind of tent you choose and also the month you visit. It includes pick up from and drop to Bhuj and visit Rann of Kutch. Local food is what they serve complementary. You can book it online from https://www.rannutsav.net.
Economical options
If you are a budget traveler, there are other options as well that starts from Rs. 4000 per room per night.
We stayed in Rann home stay resort and booked a family suite that costs Rs. 10000 per night (8 people) with food (one extra bed costs Rs. 1000). They have both Bhungas (Traditional huts) and tents. We stayed in a Bhunga.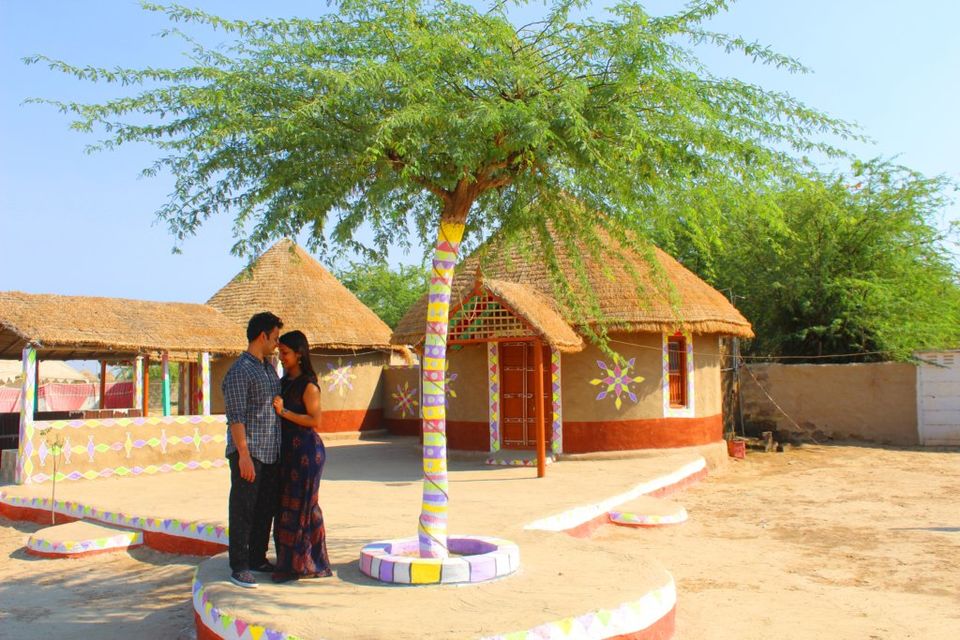 The room was clean, beautiful, comfortable and economical. You can book it online (we booked it from www.goibibo.com)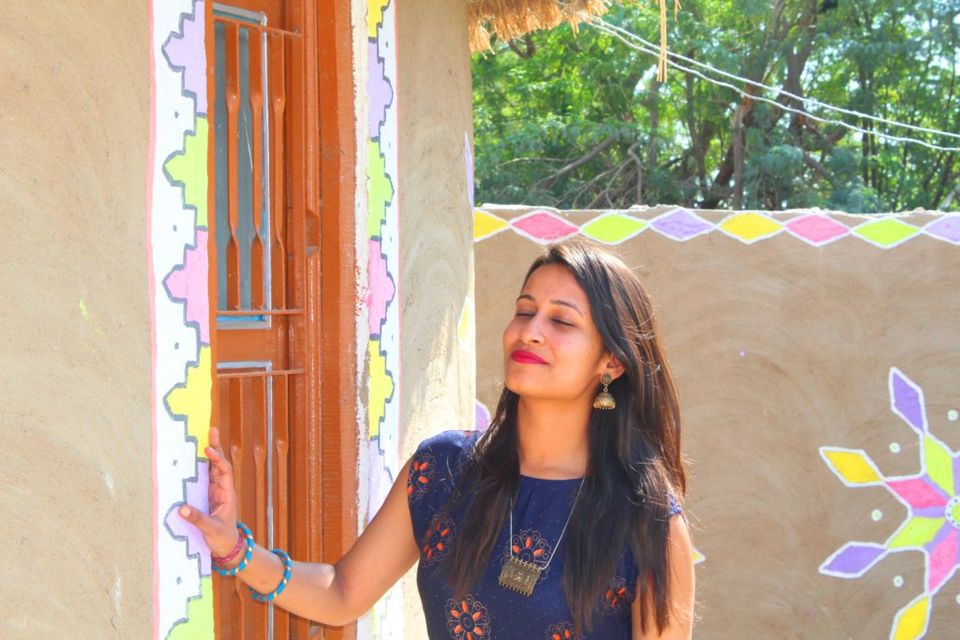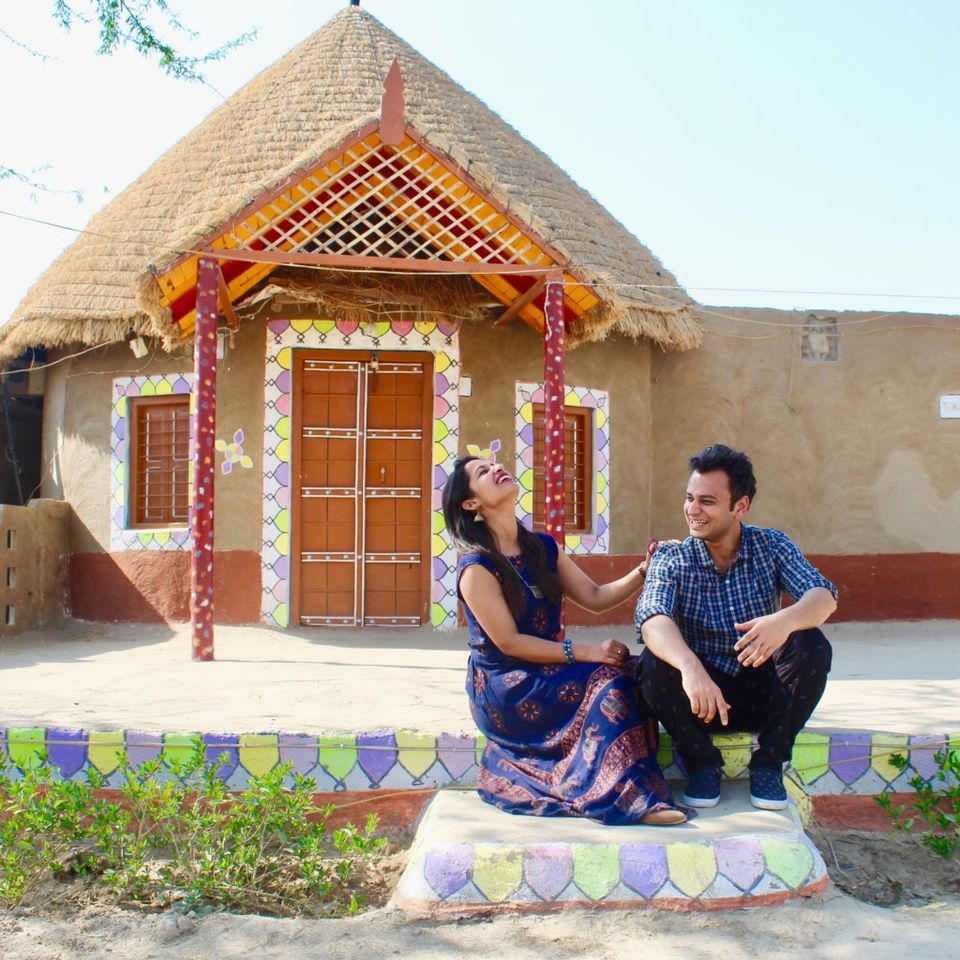 Our Itinerary of the Great Rann of Kutch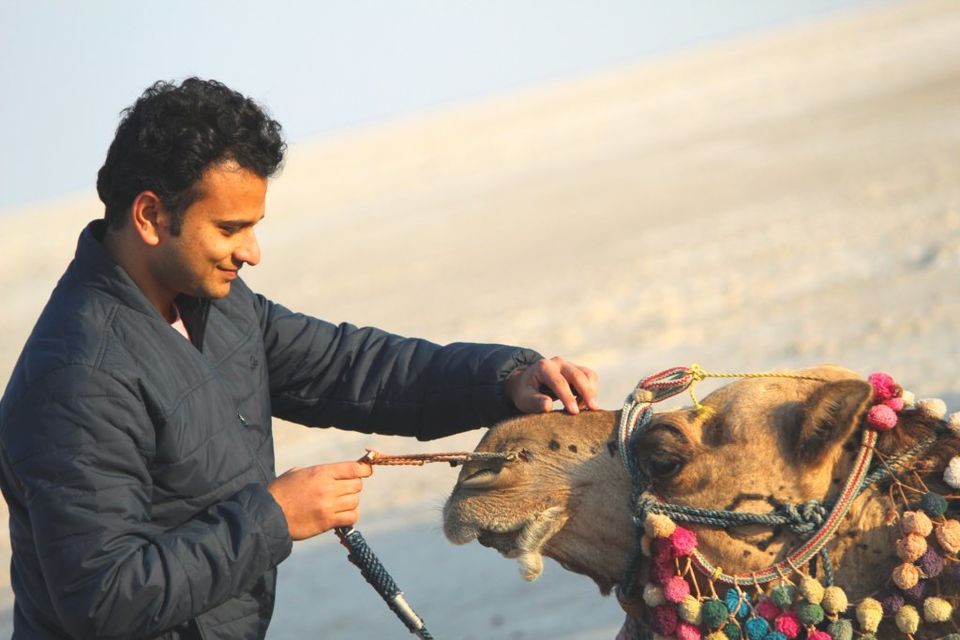 You need to club just a day off with your weekend (Saturday and Sunday) to make this plan work.
Day 1: Arrival in Bhuj, Visit Nirona Village, and Sunset at the Great Rann of Kutch
Nirona Village
Nirona is a local village which is famous for a peculiar art form called Rogan which is practiced there itself.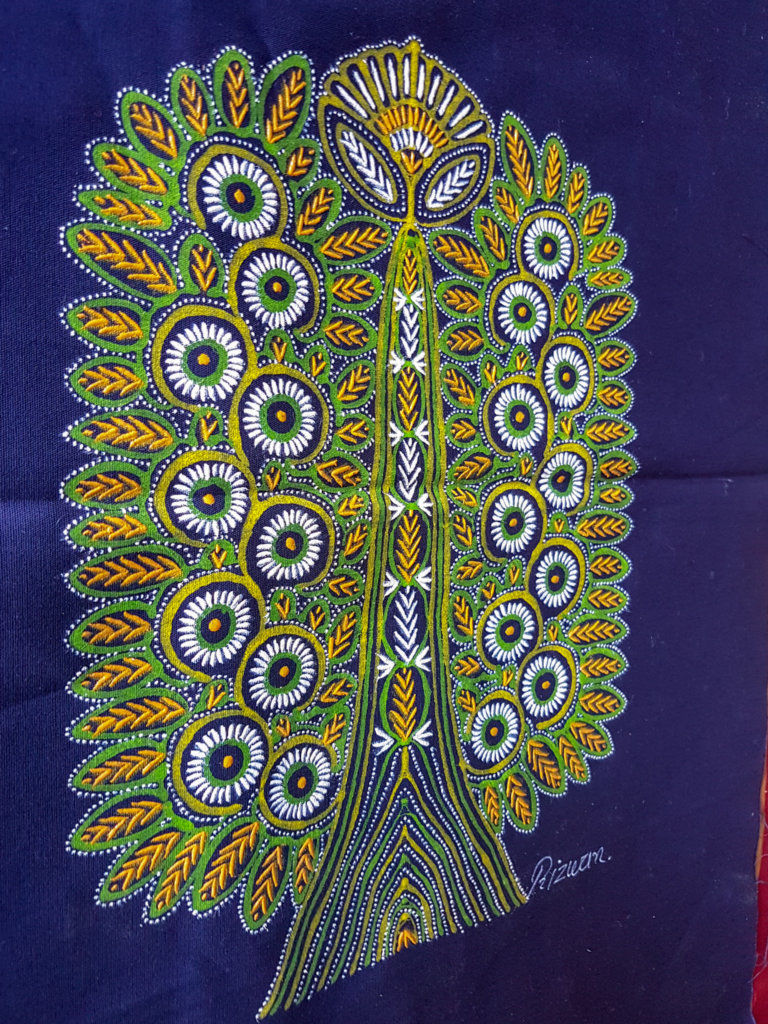 Patterns that center around the "Tree of Life" are made with colors derived from castor oil.
Pay a visit to this village to see a glimpse of this art form.
Sunset at the Great Rann of Kutch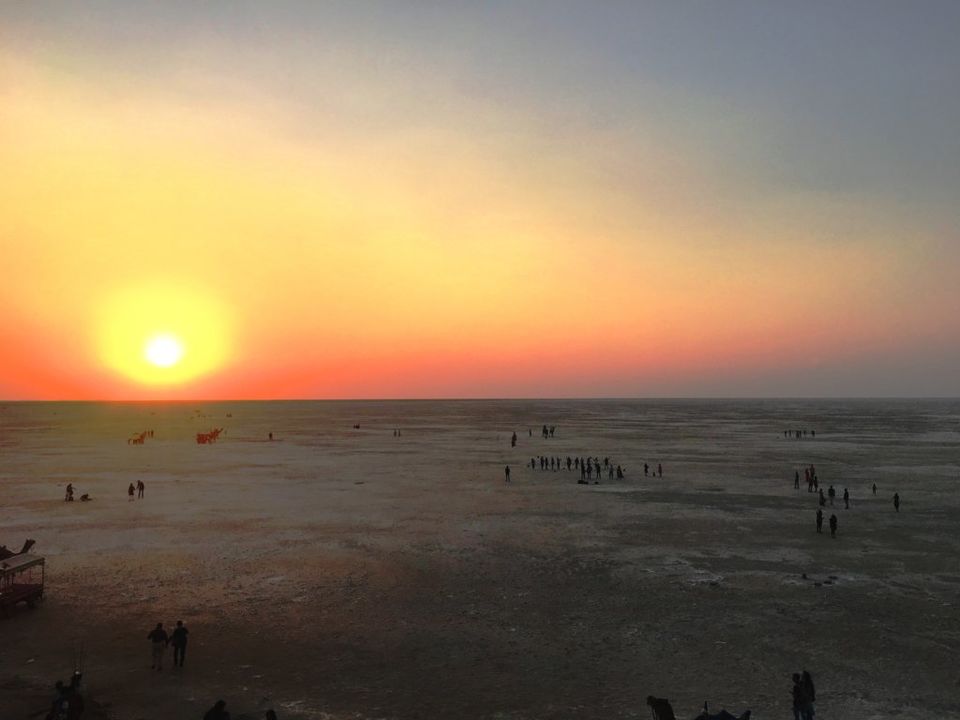 Go to the Great Rann of kutch around 5 pm for a surreal sunset experience. There is a tower to experience the area from the top. From there you can see beyond and beyond, only the salt, nothing else.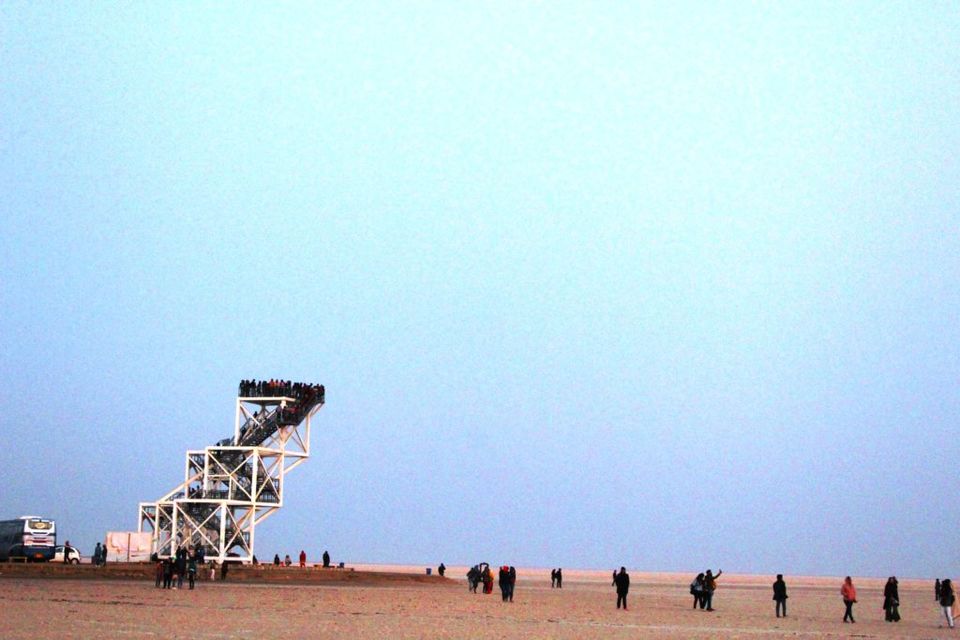 To reach the tower you can take camel or horse ride.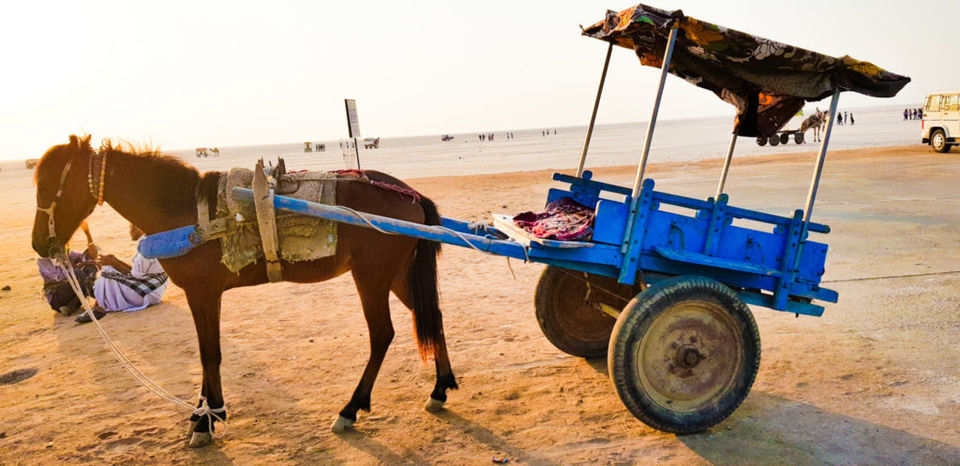 The tower may be a bit crowded, better to walk on the salt marsh, get yourself a bit away from the crowd, stand still and just watch the sun and the sky. The sun will appear as if it's slowly submerging into the earth and leaving a beautiful reddish-orange hue all around. You can even see a bright orange curve (a very thin line) before it finally sets. Go and experience it, can be one of the best experiences of your life.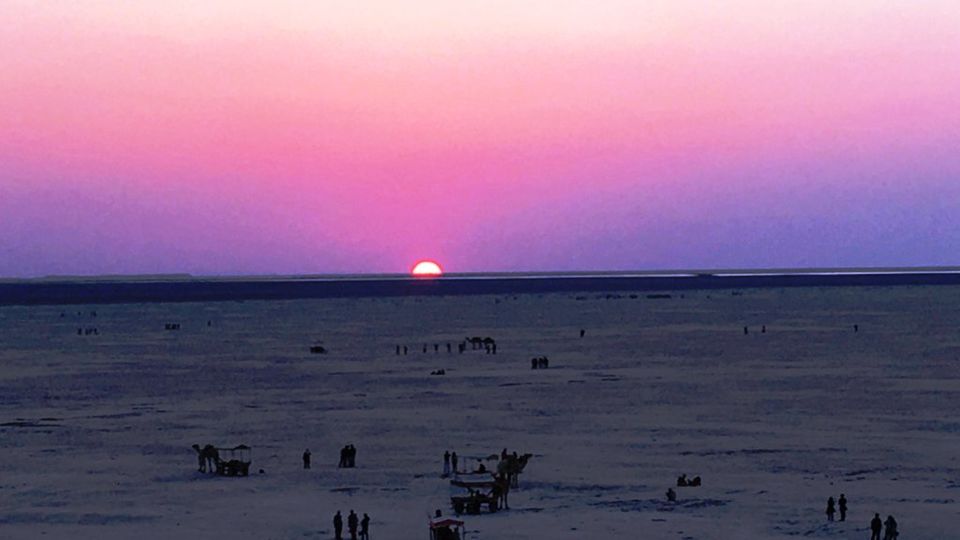 During sunset there is a group of local musicians, who tie turbans to the people who are interested (for a meagre amount), playing folk music – we danced to the tune of their set of instruments and experienced cultural belongingness.
Cultural Program at the Tent City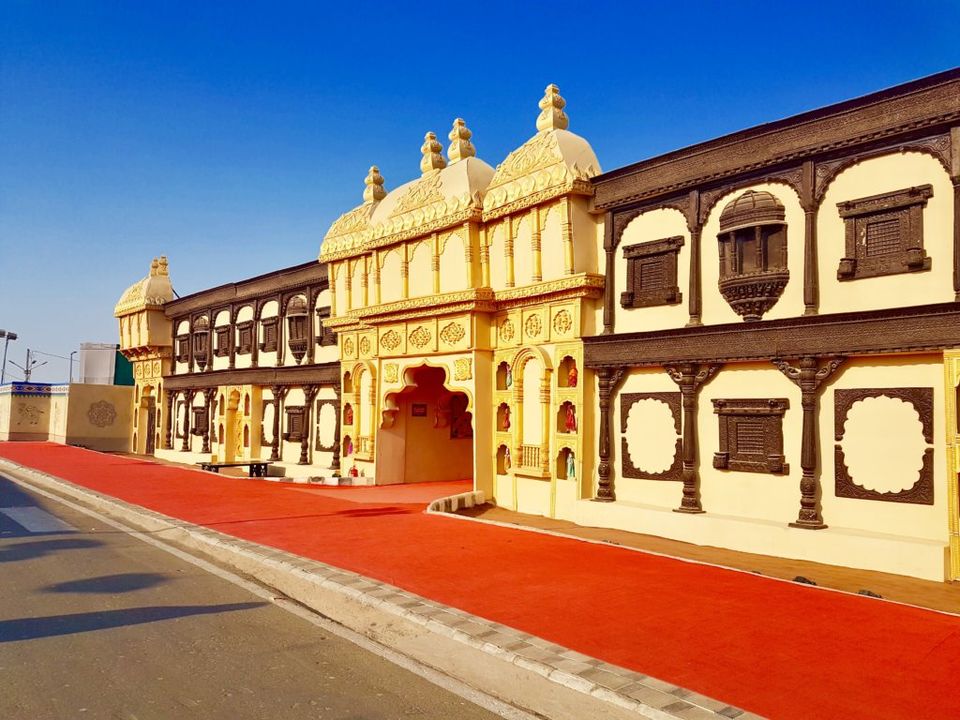 Reception of Tent City
At night, a cultural program is organized at the tent city which includes folk music and dances performed by the people from nearby villages, puppet show, star gazing etc.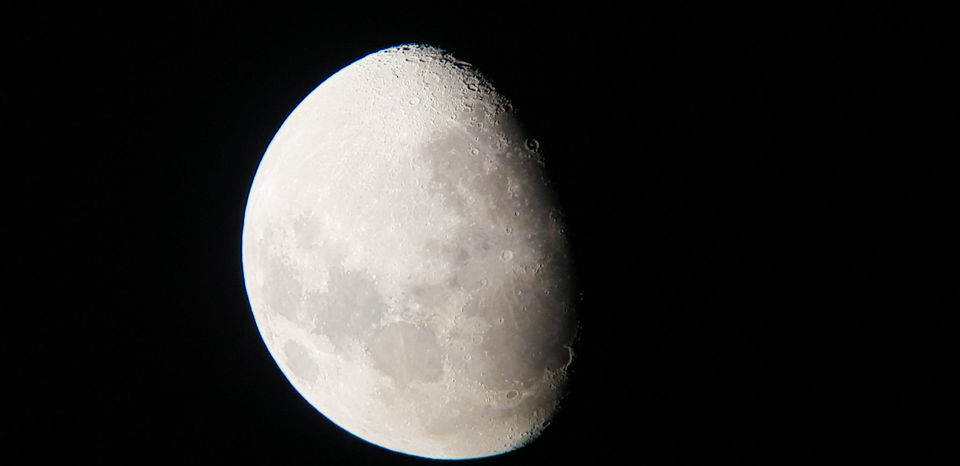 View of the Moon from a telescope kept at tent city for star gazing
Even if you are not staying at the Tent City, head directly to the tent city after the surreal sunset and enjoy the cultural program after taking permission from the reception of the tent city. They may charge around Rs. 1500 per person which also includes the dinner. And if you are lucky like us, you can enjoy it for free (no dinner though ;-)).
Day 2: Sunrise at the Great Rann of Kutch, Visit places around and train to Ahmedabad
Sunrise at the Great Rann of Kutch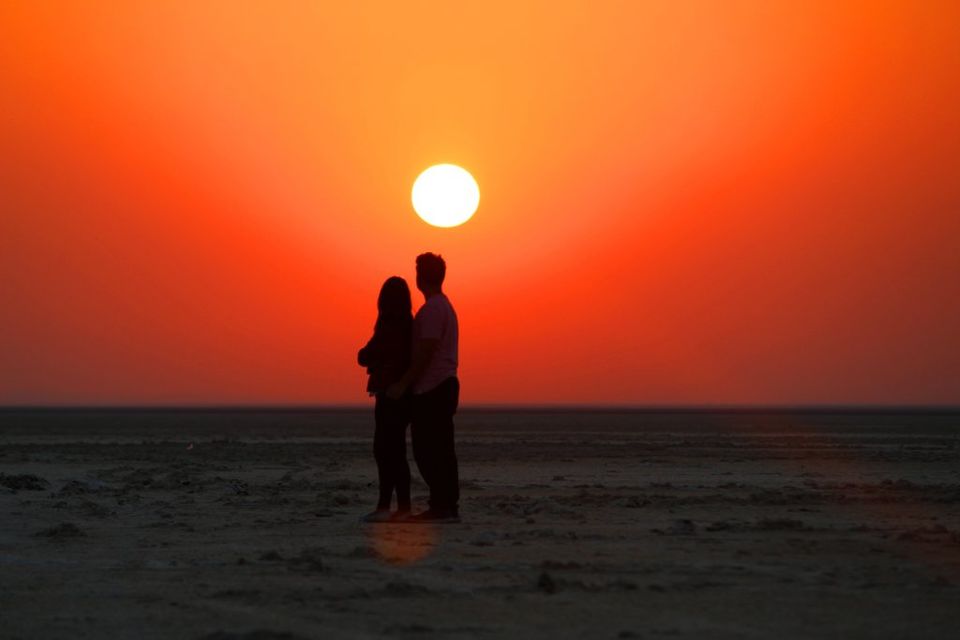 For us, the sunrise at Rann of Kutch was even better than sunset as it was less crowded.
Check the sunrise timings and reach at least 15 minutes before. In the morning, you can take your vehicle up-to-the tower as there are no camel/horse rides during that time.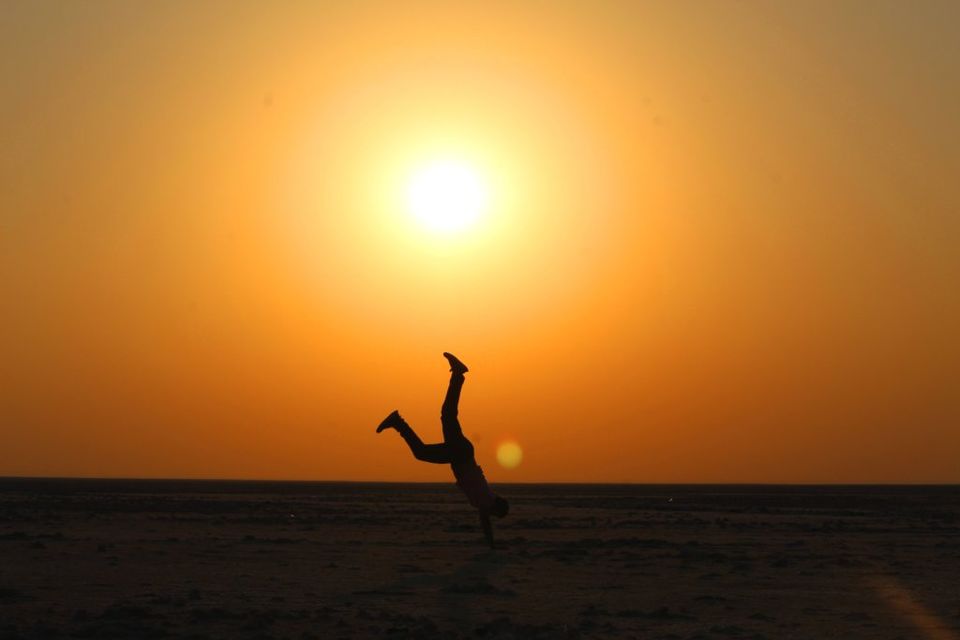 For sunrise we went early, it was chilling, so we started doing yoga and other exercises to keep ourselves warm, facing towards the east, waiting for the sun to rise. When you are free from inside(yoga) and outside(endless rann), the feel is amazing!!!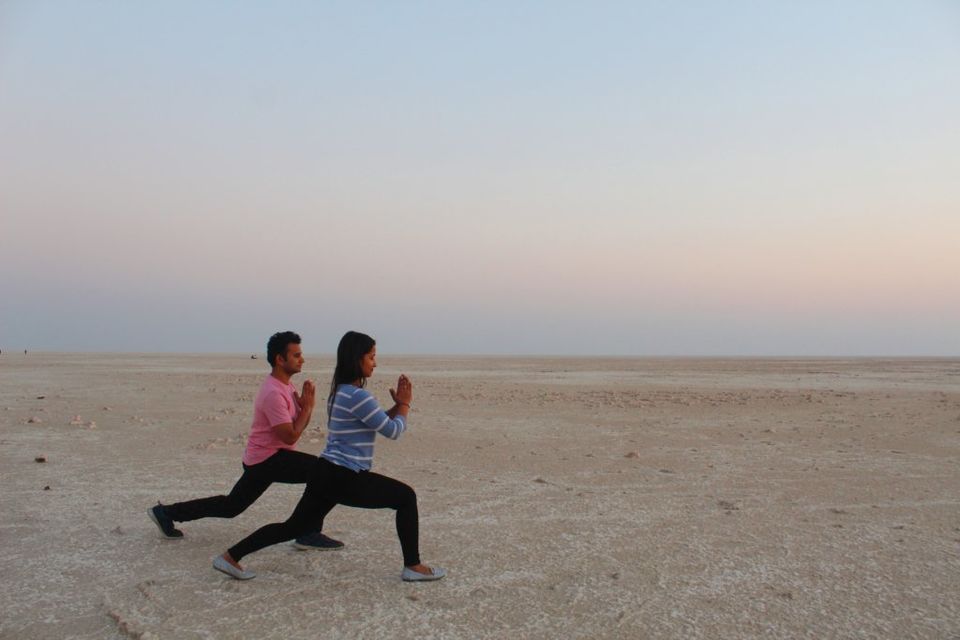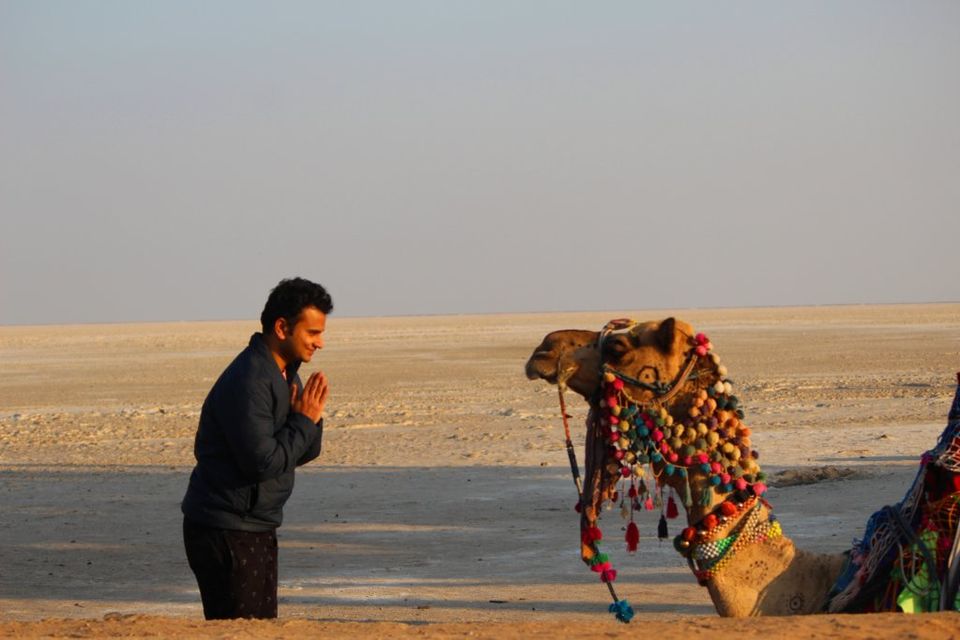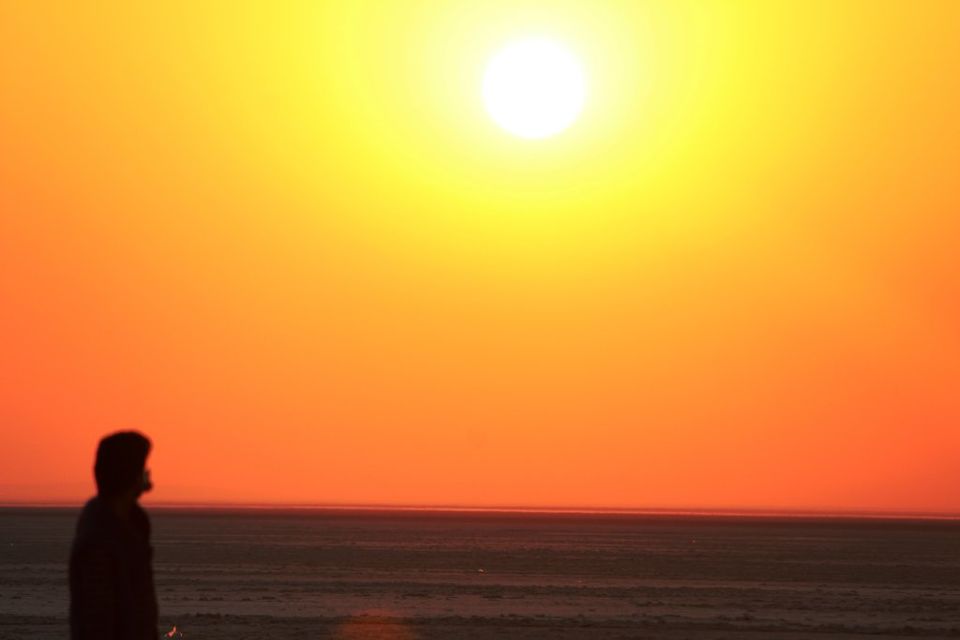 We visited Kala Dungar Hills and Swami Narayan Temple, Bhuj after this.
You can explore things in and around Bhuj.
Top Things to do in and around Bhuj
We had overnight train from Bhuj to Ahmedabad
Day 3: A day trip to Ahmedabad and return journey
Top things to do in Ahmedabad in a day.
We caught an evening flight to Delhi
Things to keep in mind while planning a trip to the Great Rann of Kutch
• Make reservations beforehand including stay and taxi.
• If you are Indian National, obtain permits online. The process is very simple and hassle-free.
• Visit Rann of Kutch during Rann Utsav (maybe before that too) – The weather is good and favorable during this time and many places of accommodation are open only during Rann Utsav.
• Dhordo is the nearest village to the great Rann of Kutch. There are many places to stay in Dhordo.
• You can even visit the Rann of Kutch in a day without staying there but we would suggest to stay there for a night, experience sunset as well as sunrise and visit nearby places.
Go and explore on your own.
Do share your experience with us!!!