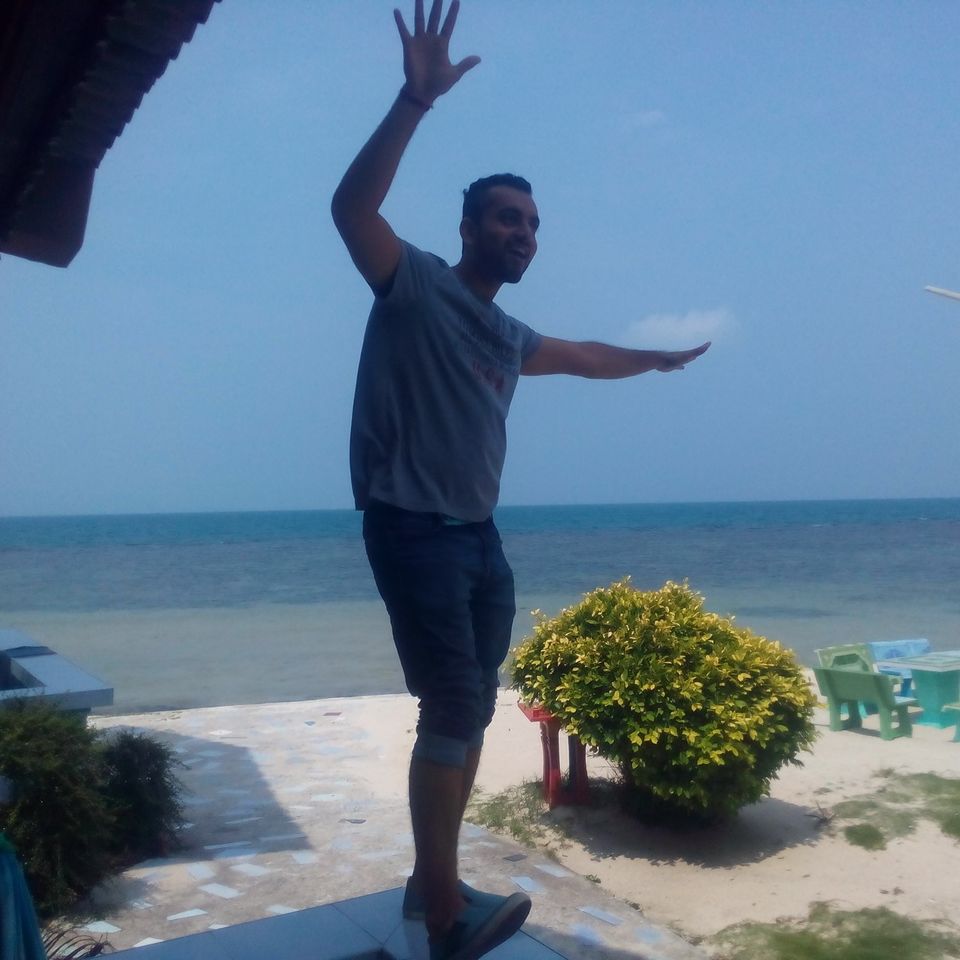 I have heard a lot of legendary stories about Full moon party from my friends, and I have been looking to go there and break free from a long time, till I made a plan with two of my best buddies. We have been planning it for a while but nothing was coming in place. So one day we were sitting over a coffee and started discussing about it on a conference call and bang that was the beginning of a fantastic trip. I am from Jammu and my other friends live in Delhi and Bangalore respectively. The best option for all of us was to meet in Kolkata as the flights were very cheap from Kolkata to Bangkok.
I took an overnight train and got to my friends place in Delhi the next day and sorted the plan out. We booked our return flights from kolkata to Bangkok and sorted a place to live in Bangkok for a day. That was all the plan we made and rest we will figure out once we reach Bangkok as we always like to be spontaneous. This is how our party scene started. We also booked our flights from Delhi to kolkata as train was not an option because we were flying the next day. My other friend was meeting us in Kolkata, so he was sorting out his tickets. All we have got was a backpack, passport and some money.
We had a morning flight from Delhi to kolkata and then an evening flight to Bangkok. All three of us were at the airport by afternoon and the first thing we did!! Any guesses?? Had a few pints of beer to start of our journey to this epic party. We also bought a bottle of Jack Daniel's(JD), Jagermeister and Black Label from the airport duty free, so that we can have some good drinks and good time in budget. It is a must if you wanna have quality drinks and save on some money too. Let this party never end.
We reached Bangkok in the evening and did our immigration and stuff as all of you might be knowing that we as Indians have visa on arrival so not much hassle. We took a cab and went to 3 Howw hostel, which we have booked online. It is a very nice place to live if you guys planning. It is very near to Khao San road which is the center for backpackers. We freshened up and got ready for an epic night out. We had some pre drinks in the hostel along with other backpackers and left out in a group to Khao San. It turns into a party paradise in the night, you will find eating and drinking shacks along the road. You might have seen this place in the Hangover-2 movie ;). Music is going on strong as well. We made some friends along the road and partied all night.
We booked our bus which is the cheapest and the longest way to reach to Haad Rin island where the party happens. It took us 12-14 hours from Bangkok to reach Surathani and then again 1-2 hours to reach to koh Phangan Island by ferry and then a 30 mins taxi ride to reach Haad Rin. We have booked a cottage on the beach but on the other side of the party. So the best advice is to book a place away from all the hustle and bustle. We reached a few days before the full moon and gave us plenty of time to explore the beaches and do some watersports. We bought our self some full moon party essentials; face paint, party clothes, Sling bag for our essentials like money, cellphone, keys, id etc. A few days before the full moon party, forest party also takes place, it is a sick party full of psychedelic music. You need to pay 500 Baht to enter in this party whereas the full moon party is free for all. The forest party was hell of a night, really good music and we were high as fuck. So in all the before shocks of full moon party have already started and we knew its gonna be a great night. The forest party was a crazy night with great music and sick drinks. We partied all night and went back to the cottage in the morning so that we can sleep for sometime and then go the Full moon in the evening. So, the day has come for the party we have been waiting for and we were all set for it. We started pre drinks in the evening in our cottage near the beach. We face painted each other and got ready for the party. Its an awesome feeling to experience the full moon party, all of the Haad Rin beach is full of people enjoying music and drinks. The drinks are sold in a bucket, which is kinda different and cute. I also did the fire run which is like they will put fire on the rope and will be swinging it and you can run over it which was really adventurous. We partied all night and drank like a fish, which was expected. I met people from like all over the world. It is definitely a good place to met people from all over the world and make new friends. The full beach is covered in party anthem and different kind of music is playing every 100 meters. This party place has got something for everyone and let the free spirit fly high. We were dancing like crazy and drinking even crazier. You can see the full beach glowing in the fluorescent colour body paint, sick lights, fire and all you can imagine. We partied like 7 in the morning and went back to our place for some sleep. Coming back to India was a difficult thing as our mind and heart was still in Thailand.
Money Spent: I spent around 25k including everything which was pretty decent I guess ;).
Where to stay: In Bangkok we lived near Khao san road which is a best option, you should look at 3 Howw, it's the place where I stayed. In Koh Phangan try to live near Haad Rin but on the opposite side or little away from all the hustle and bustle. You can find really good cottages near the beach so must try.
What to do: Party like crazy like there is no tomorrow. Drink and smoke responsibly.
When to go: Just plan your trip keeping in mind the full moon dates so that you dont miss out on it.
Being safe: Whatever you do try to be safe as you are in a different country and try to be always with your friends and dont fall in a trap. Enjoy in your limits.