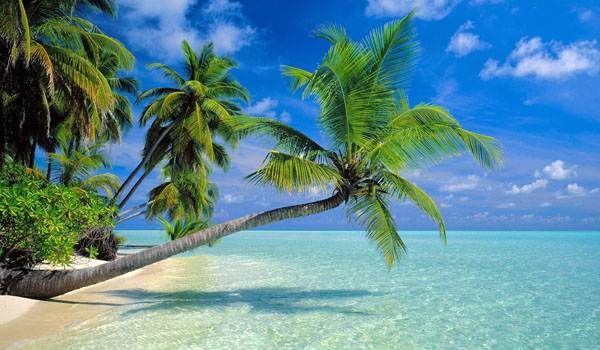 One of the most popular Southeast Asian destinations, Thailand is visited by millions from different parts of the world - and amidst a lot of happening things, the beaches of Thailand are definitely one of the main attractions for travelers. There are certain things that characterize a Thai beach experience - clear waters, white sand, and the iconic longtail boats that dot the shore.
Even if you aren't a beach person, you'll still fall in love with the Thai beaches. So, if you are planning a trip to Thailand, then here's a list of the best beaches that you must add to your checklist.
Koh Lanta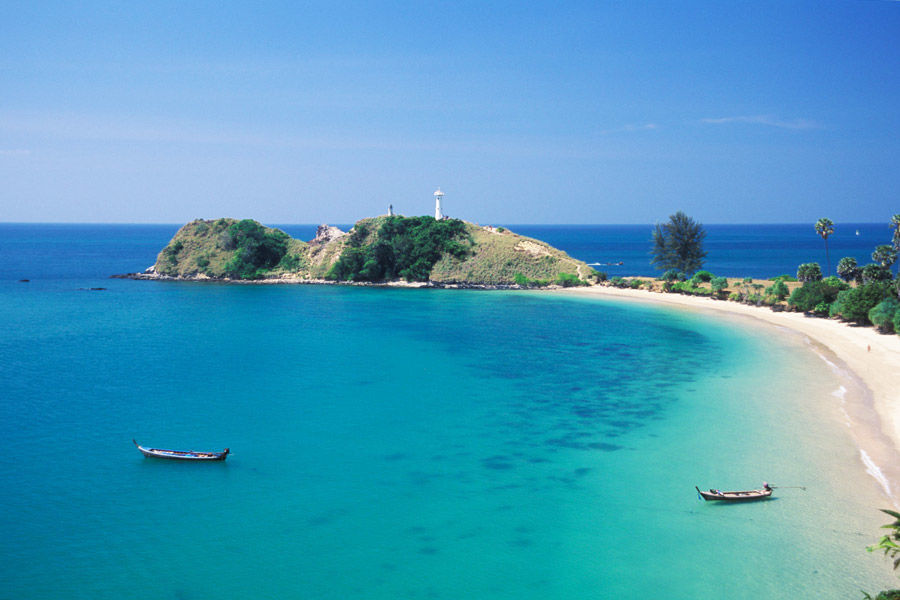 Of all Thailand's islands, Koh Lanta is one of the best all-rounders. Less than an hour's boat ride from Krabi, Koh Lanta is actually made up of several little islands, the most-visited of which is Koh Lanta Yai. If you just want to escape the crowded touristy spots, then this is where you should be - almost deserted, this beach has a few hotels and restaurants to cater your needs. Relax while suntanning on the beautiful beaches, enjoy a great massage, get drunk at the beach bars, and go for kayaking through a mangrove forest.
Koh Phi Phi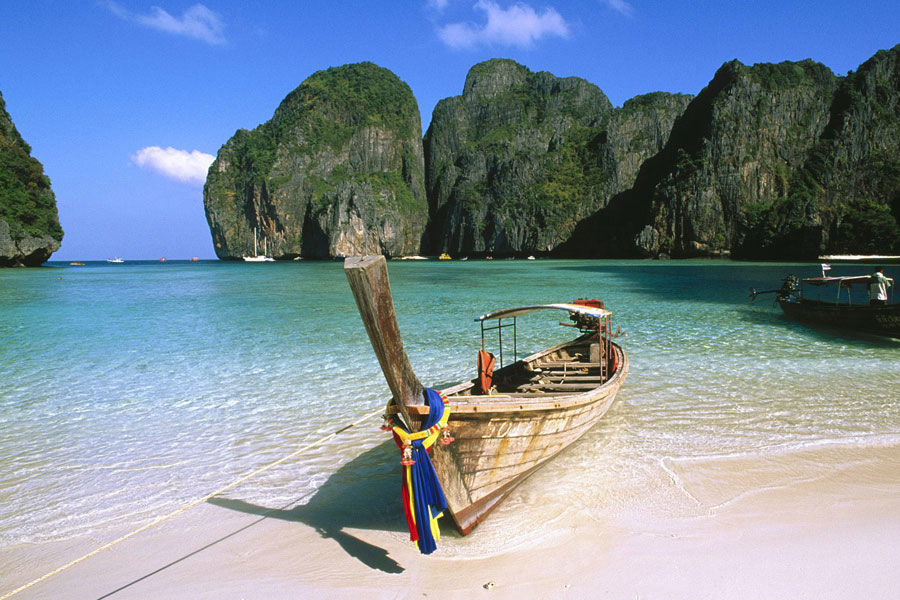 So, you must have heard about this and seen innumerable photos of Koh Phi Phi - one of the most preferred places by travelers, especially those traveling solo! In recent years, it has been almost entirely rebuilt after the tsunami devastated it, with smarter places to stay than ever. With a reputation for good times and lots of activities on offer - scuba diving, snorkeling, cliff jumping, boat trips to Koh Phi Phi Ley and much more. Evenings are spent shopping and hanging out at beach bars, watching Thai dancers juggle with fire and dancing until the small hours with new friends. You might arrive on your own, but you'll surely get company before you leave!
While spending 48 hours in Koh Phi Phi, hopping along the islands, getting tanned by the beaches, snorkeling & living every moment - my heart longed for a little more!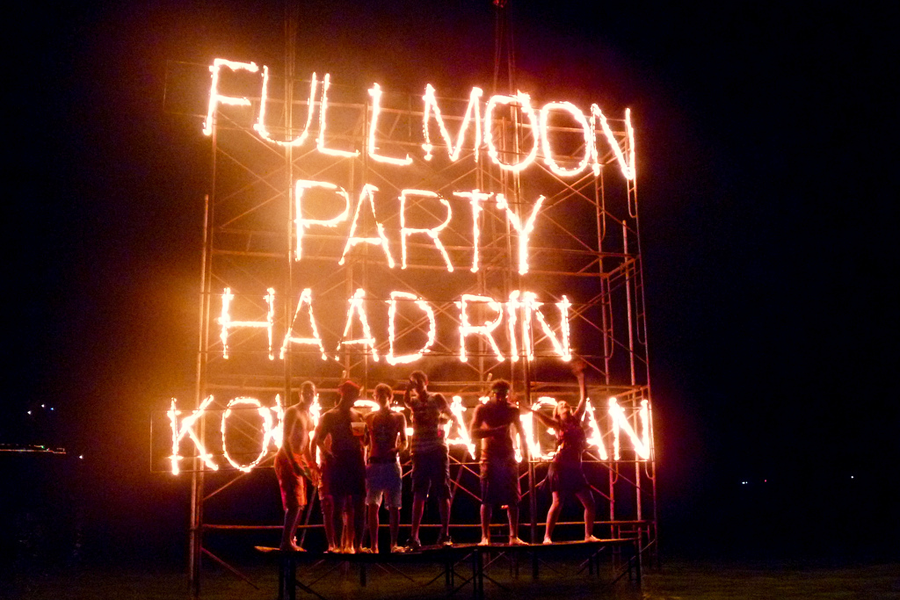 As beautiful as it is, Haad Rin is really known for just one thing – Full Moon Parties! Once a month the beach goes on an all-night bender with plenty of drinking, dancing, and music. At other times of the month, the party atmosphere still pervades so those looking for a quieter beach experience might want to steer clear. But if you are one crazy soul, then you just can't afford to miss this place.
Koh Tao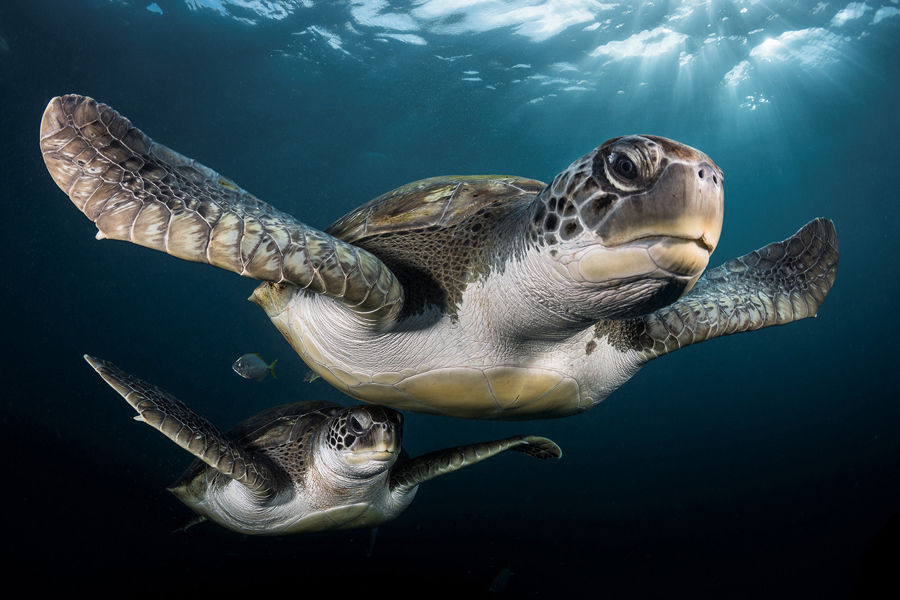 A paradise for snorkelers and divers, Koh Tao has innumerable bays and beaches for you to fall in love. Famously known as the Turtle Island, you can also volunteer for elephants and visit the turtle conservation as well as hatching centers that are here. Sairee Beach, Aow Leuk Bay, Chalok Bay are among the most popular chilling places where you can see the turquoise water and the golden beaches. And don't forget to take a ride on a long-tail boat!
You'll find the hopeless romantic souls and honeymoons strolling in Koh Lipe - which has got the dreamy combination of remoteness (far fewer tourists than Phuket or Samui), picture-perfect beaches and luxury hotels. Koh Lipe is one of the southernmost islands of Thailand, very near to Malaysia. The island is small enough to explore on foot, perhaps hand-in-hand with your loved one. Pattaya Beach is the busiest of the beaches and home to most of the island's nightlife, while Sunset Beach is the quietest and most secluded.
Koh Mun Nork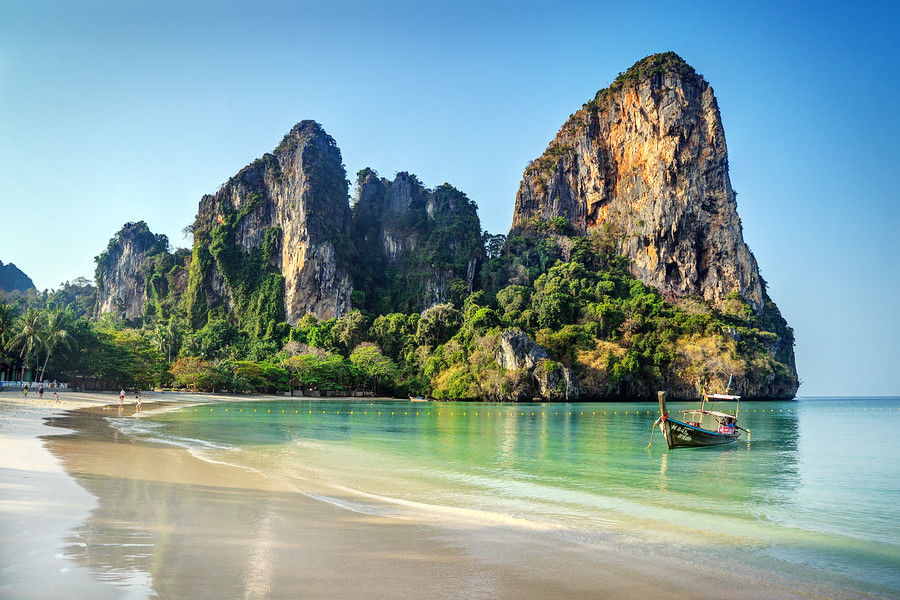 This small, private island in the northern part of the Gulf of Siam is paradise found for anyone looking for a true desert island experience. The white sandy beach is surrounded by palm trees and not much else – there's only one resort on the island! Yes, you read it right - this is a virgin island that's still not infested by tourists. This would be a great place to relax and unwind after a maddening trip in Bangkok or Koh Pha Ngan.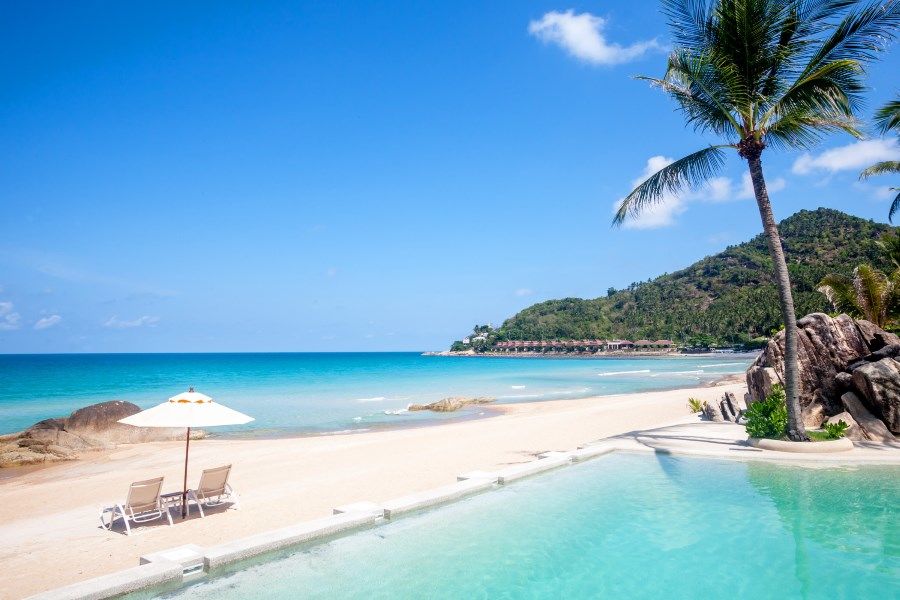 Oh! How can you miss Koh Samui when in Thailand? Known as the original Thai Island, once it drew backpackers and raves for its sensational beaches with cheap huts and full-moon parties; now it has grown up and smartened up, its not-so-rustic beach bungalows honed down to the very last detail - Koh Samui now has some of the best luxury beach resorts including Four Seasons and Le Méridien, several excellent beach hotels, and some first-class spas. Koh Samui is also possibly the best yoga and spa destination in the world.
If you've been to Thailand, and have any other recommendation in mind, then don't forget to comment below! Would love to know about your favorite beach in Thailand as well.
Frequent searches leading to this page:-
Thailand tour package from Mumbai, Thailand tour packages from Ahmadabad, Thailand tour packages from Amritsar, Thailand tour packages from Surat, Thailand tour packages from Kerala, Thailand tour packages without airfare