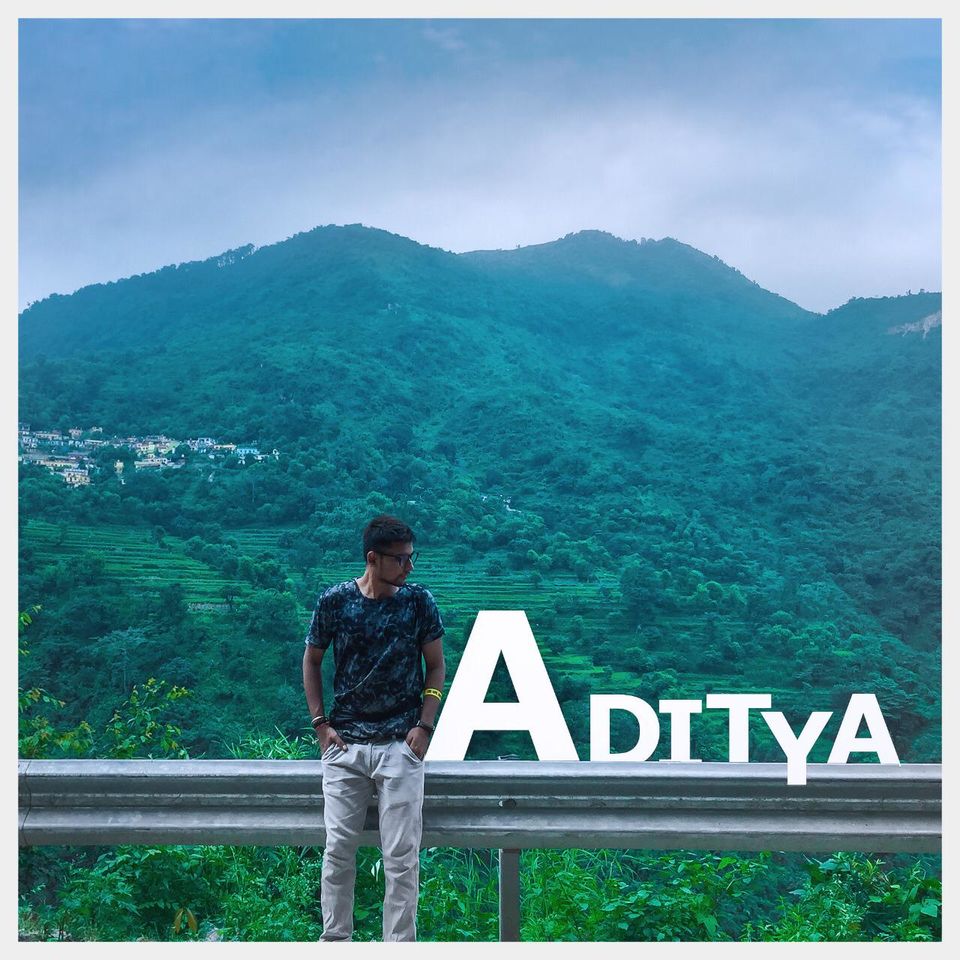 Ever thought of a place so off the beaten track, it defies the norms of basic traveling? Or having the 3rd Highest Mountain Range in the world, peeking through everywhere you go? Or the Abode of Clouds,Cleanest villages.And a rich heritage & culture that sets itself apart from the rest of it's fellow states. Or Land of the Dawn-Lit Mountain "Orchid State of India"
Well, if you haven't, now is the time to do so.
I have prepared a perfect 25 days backpacking itinerary to the Trans-Himalayan belt of Sikkim,Abode of Cloud- Meghalaya & Land of the Dawn-Lit Mountain- Arunachal,
Places covered
Gangtok (Ropeway, Monasteries and more that the Capital has to offer!)
North Sikkim (Crown Jewel of Sikkim)
East Sikkim (India - China border)
Pelling (Waterfalls, Streams and Forests - Rainforest like topography)
Shillong : Meghalaya's Capital & epicentre.
Cherrapunjee : India's wettest region.
Nongriat : Home to the world famous Double Decker root bridges.
Dawki : India - Bangladesh border.
Shnongpdeng : Village camping.
Bomdila : Picturesque hamlet in the western district.
Tawang : Famously known for 17th century Monanstery.
Dirang : Of Apple orchards!
Itanagar : Arunachal's sleepy capital.
Ziro : Infamous for the Apatani Tribes.
Detailed Itinerary
Day 1: Arrive in Bagdogra Airport/ NJP by 1 pm in the afternoon. Make your way to Darjeeling More in Siliguri (About 10 km from Bagdogra and NJP both). Once you reach, a Tata Sumo will be waiting for travellers to take them to Gangtok. Reach Gangtok post 6 pm and settle in the hotel for the night.
Day 2: This day is solely dedicated to Gangtok local sightseeing.
Points covered: Rumtek Monastery, Namgyal Institute of Tibetology, Tashi view point, Hanuman & Ganesh Tok, Jawaharlal Nehru botanical garden, Flower Exhibition Centre.
Day 3: We will be going on a 1-day North Sikkim excursion.
Points covered: Nathula Pass (India - China border), Baba Mandir, Tsongmo Lake.
Day 4: We will be continuing our foray into North Sikkim for the next two days. With our packed bags, we will first be heading to one of the twin villages - Lachen. Settle into our guesthouse for the day.
Day 5: We will start our day early to reach Gurudongmar Lake, clocking in at a height of about 17,000 feet. Legend has it that a part of this lake remains uncovered in the tough winter months. Guru Padmasambhava (Founder of Tibetan Buddhism) touched a part of a lake to provide a source of water during the harsh winters.
(Note: The lake is at a high altitude, which means it's prone to heavy snowfall in the winter months. if the roads leading to the lake are blocked, we will be taking a detour and visiting Chopta Valley instead. Also, if we are allowed to visit the lake, being at a high altitude, travellers might experience dizziness & small bursts of headaches. Hence, it is advisable to not spend more than 20 minutes at the lake. Also, hydration is the key to beat high altitude sickness).
Post this, we will heading for Lachung. The rest of the day is free to do some local sightseeing. Chat up with the local community - Lachungpas.
Day 6: First, we will be heading for Yumthang, fondly known as Sikkim's "Valley of Flowers". Granted there won't be any flowers in the winter season, but the beauty of the Lachung peak is nonetheless breathtaking. If time permits, we will also be visiting Zero point, meaning there is no road beyond this point. The End.
We will start our return journey back to Gangtok & reach by evening.
Day 7: After breakfast, we will be leaving for Pelling, in the Western part. You will see the topography change. From a snowy terrain to forests and river streams. After settling into our guesthouse, we will be covering local points.
Points covered: Kanchenjunga Falls, Rimbik Falls, Sewaro Rock Garden & Khechopalri Lake, Singshore bridge, Pemyangtse Monastery, Rabdentse Ruins.
Day 8: Early morning, we will set off for Guwahati, which would take about 4 hours. The trip to Meghalay - Abode of Cloud starts from here.
Day 9 : Arrive in Guwahati. Enroute we will be visiting Umiam Lake view point. After reaching our guesthouse in Shillong, we will call it a night.
Meals : Dinner.
Day 10 : Today we will set for rest of the Shillong sightseeing.
Points covered:
Shillong Peak - Bird's eye view of Meghalaya's capital from a vantage point.
Mawphlang Sacred Forest - Legend goes that whatever you touch or pick up, you will have to put it back to it's place. Called a "Sacred Forest" for a reason.
Laitlum Canyons - Stepping slightly over the edge with gusty winds blowing in your hair and looking over at beautiful perched mountains of Shillong.
Ever Living Museum - Get a look at Meghalaya's rich culture & heritage.
Meals : Breakfast - Lunch - Dinner.
Day 11 : Today we will be travelling to the wettest region - Cherrapunjee. Points covered
Wei sawdong - A new find, in our list of waterfalls. This place is so offbeat, only locals go here.
Mawsmai Caves - This is one of the popular caves in Meghalaya, slightly offbeat but is surreal to look at.
Arwah Caves - These are known for fossils. The path leading upto the caves is so serene.
Nohkalikai Falls - Creme de la creme of Cherrapunjee. We did promise a lot of Waterfalls!
Meals : Breakfast - Lunch - Dinner.
Day 12 : Today we will head to Nongriat, village known for Double Decker root bridges.
Decker root bridges - You need to trek upto the root bridges by descending a total of 3500 steps, through winding stairs and bamboo bridges (which only adds to the thrill!)
Natural Swimming pool - Some 1000 steps ahead of Double Decker will lead you to these natural pools that are too beautiful beyond words. A dip here is a must!
Meals : Breakfast - Lunch - Dinner.
Day 13 : We will trek back to the village of Lumsohphie from Nongriat. Reach Cherrapunjee & thereafter travel to Shillong.
Meals : Breakfast - Lunch - Dinner.
Day 14 : Early in the morning we will set off for Dawki, and thereafter travel to our camping site in Shnongpdeng.
Dawki - It lies on the India-Bangaldesh border. But that's not all. Heard of the cleanest river flowing through Meghalaya? Well it's called Umngot river. The water is so crystal clear it feels like you're gliding through air.
Shnongpdeng - A couple of km away from Dawki, is this surreal camping site. We will be participating in all our water activities at the banks of the river.
Krang Suri Falls - These are such a hidden oasis and one of the beautiful waterfalls.
Meals : Breakfast - Lunch - Dinner.
Day 15 : Drive from Dawki to Shillong & then finally reach Guwahati by evening. Trip to Arunachal will start from here.
Meals : Breakfast
Day 16: Guwahati to Tezpur
We will be greeting you at the Guwahati , after you arrive by noon. We will set off for Tezpur in our 2-day quest to travel to Arunachal. Overnight stay in our Hotel.
Day 17: Tezpur to Bomdila.
Today we leave for Bomdila, which is our first stop. Points covered:
Bomdila Monastery., R.R Hill., Bomdila View Point.
Day 18: Bomdila to Tawang. Points covered:
View of Gorichen Peak, Sela Pass.
Day 19 Tawang Exploration. Points covered:
BumLa Pass., Tawang Monastery,PTSO Lake.,Shongetsar Lake (Madhuri Lake).
Day 20: Tawang to Dirang. Whole day spent in travelling. Dirang exploration. Points covered:
Sangti Valley hike., Visit to the apple orchards., Dirang Monastery.
Day 21: Dirang to Itanagar. Whole day spent in traveling.
Day 22: Itanagar to Ziro. Reach by 10 am in the morning. Ziro Valley Exploration & visit to local villages
Valley Hike, Visit to the Apatani villages.
Day 23 Ziro to North Lakhimpur. Whole day spent in Traveling. Thereafter, overnight travel to Guwahati in a bus.
Day 24 Reach Guwahati early morning.
Frequent Searches Leading To This Page:-
Arunachal Pradesh Travel Itineraries, meghalaya arunachal pradesh tourism, Arunachal Pradesh tour itineraries, Arunachal pradesh family Tour Packages, 9 days package for Arunachal Pradesh