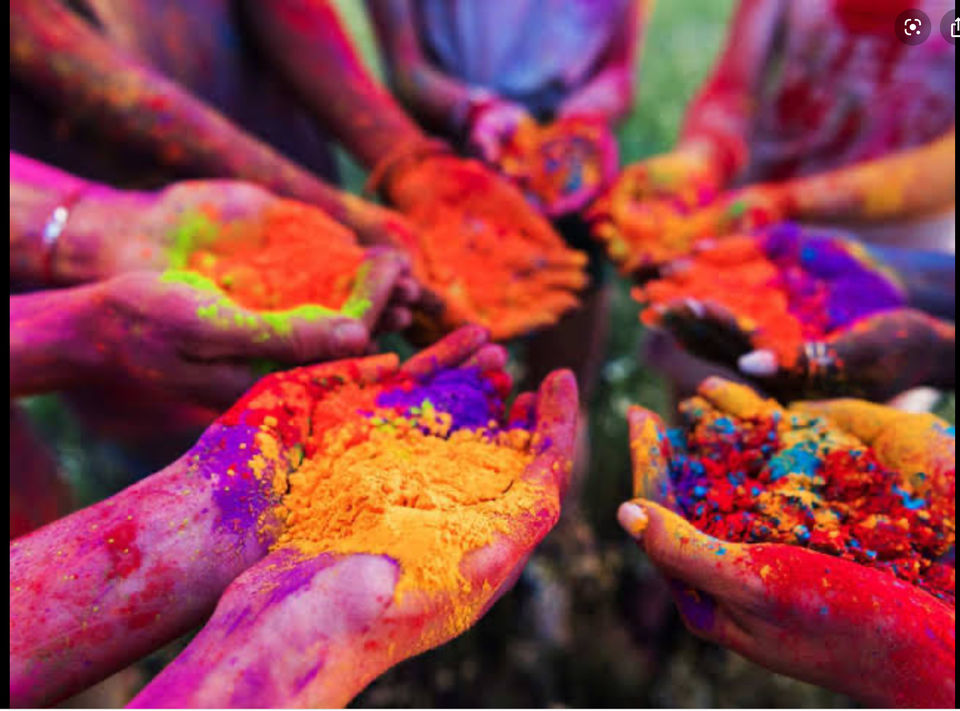 Holi is called as, festival of spring, festival of colors, festival of love, that this festival, shows end of winter and, starting of spring. It is a, two day festivals, that first day is called as, Holika Dhan and second day, is called as, Holi. The myth story is, Holi is a, celebration of triumph over evil, which was won by, Lord Vishnu through his, follower prahalada. Bonfire signifies, celebration, and symbolise victory. As per, lord Krishna story, Holi shows the divine love, that exist between, Radha and Krishna. It is a traditional religious function, that one ends with errors, conflicts and develops forgiveness. The history of Holi, has its mention in, puranas, by poet kalidasa, during 4th century that, it was called as, Ratnavati. 
Holi this year, fall on 9th and 10th March, that is on Monday and Tuesday, that is clubbed with weekend. There are lot of places, a traveller, would love to travel, for it is an ideal weather, and ideal festival, to watch the display, of lovely colors. 
PURULIA- It is one of the, 23 district of West Bengal, that was ruled by, Mahajanapadas. This town is covered by, Bankura, Bardhaman, Boharao, Ranehi, and singhbhum. It is a popular tourist spot, of Bengal state, that lush greenery, fresh air, landscapes, could be visualised. Ajodhya, ratab forest, doldango, and garhpanchhot, are places to visit, while Bengali delicacies, are seen here. From Kolkatta, this place is, easily accessible. It is called as, Basant utsav in Purulia, that is a three day celebration, of Holi. The first day, is called as Holika dehan, followed by, Baul musicians performing, along with Chau dance, and natua dance. A place to visualise, lovely colour display, that it is called as, fort festival. 
MANIPUR- Located on north east side, of India, bounded by, Nagaland, Mizoram, Assam, this place was called as, kangleipah or meeteilei pak, during historic times, that it was ruled by, puwaris, kangbalon, Kumbaba, for more than, 3,500 years old. Imphal, is the capital city, of this state, that Bishnupur, ukhrul, senapati, chandel, are popular to visit, while Ngri, thongba, are some popular dishes, to taste. Holi, is a 6 day festival here, that traditional yaosang festival, is amalgamated, to Holi every year. Tradition thatched hut,  is made and set on fire, Krishna temples are mostly worshipped, on this festival. Thangal chongba, dance is performed, on all 6 days. Holi colors, are sprayed, and played on this day.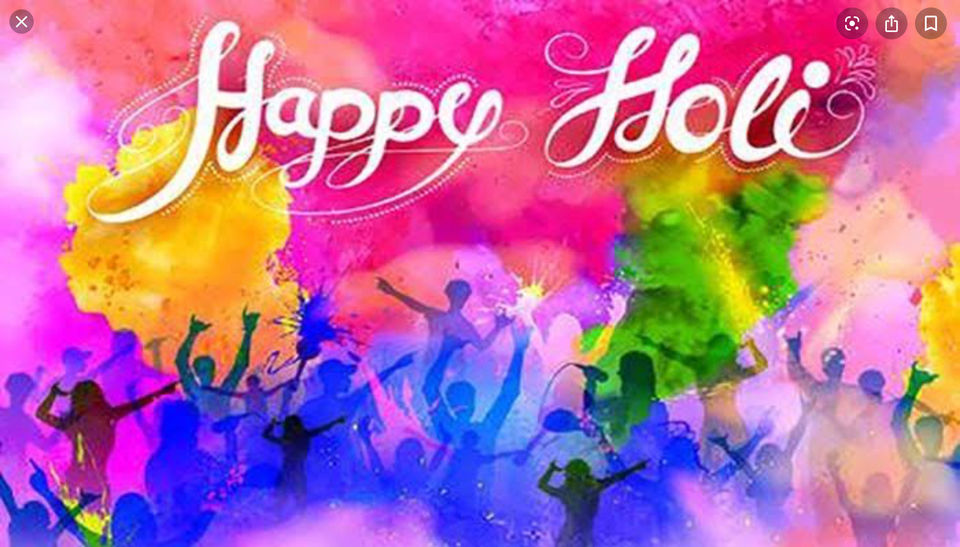 UDAIPUR- Popularly called as, city of lakes, this city is called as, crown jewel city, of Rajasthan. Udaipur is called, as Venice of the east, as mesmerising temples, breathtaking architecture, valley and, natural lakes surrounded, this place. Holi here is called as, royal holi that, two days are grandly celebrated, here. Holi dahan, and Holi, are the two days, occasion. Bonfire, is lit all over, vibrant royal rallies,are done, Gair folk dance, is seen all over, that colors are sprayed, and played. Traditional sweets, are made, that lot of dance, and folk songs, blended with merriment, is seen all over Udaipur. City palace, lake Pichhola, eklingji temple, museum, zoo, Nehru garden, Amtrak ghat are places to visit. 
HAMPI- Holi is related, to prahalada and, death of demon Hiranyakashapu, that good won over evil, intregrity is followed. Holi here started during, Vijayanagara empire, that two days, are celebrated here. Lot of colors are sprayed, followed by, Lord shiva dance, that you would not, want to miss, the feel of happiness. Holi here denotes, end of winter and starting of summer. Hampi is called as, temple city of Karnataka, that is a popular UNESCO heritage site, surrounded by, 500 monuments, temples, rich history, that it is a place to visit. Virupaksha temple, lotus palace, hippie island, queens bath, Matanga hill, Daroji, bear sanctuary, museum and anegodi village, are places to visit. 
MATHURA AND VRINDAVAN- Popularly called as, sacred land of India, that is located 150kms, away from Delhi, it is the birth place, of lord Krishna. Vrindavan, is an old city of India, on the banks of Yamuna, where lord Krishna, has spent his childhood days. Holi is very, popularly celebrated in, Barsana-Vrindavan, while in mathura, it is at Braj. They myth story, is lord Krishna, became jealous of Radha, that she is fair, while he is blue, in colour, so on Holi day, he throws colors on her, while annoyed Radha, takes a stick to beat him. Then Radha Krishna Leela and, lathmar Holi follows. From Delhi, both places, are easily accessible, while Holi cuisine, is very traditionally prepared, here and a must to taste.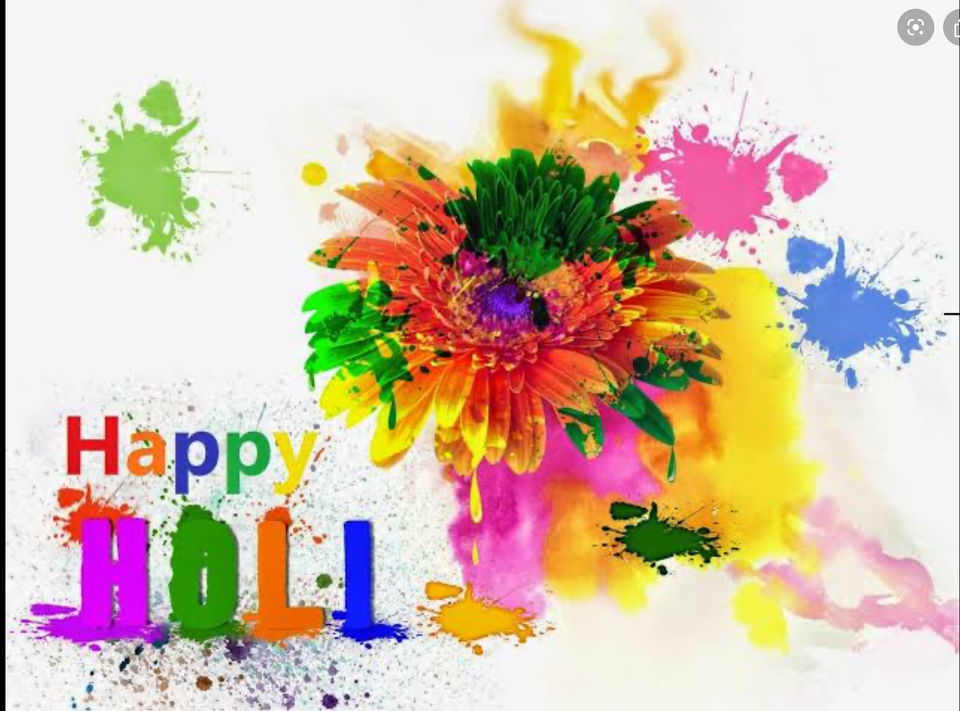 SHANTINIKETAN- Located in Bolapur  city, West Bengal, a place that, was established by, Maharishi devendranath Tagore, father of Rabindranath Tagore, that by, 19th century, this place grew tremendously, and became a, famous tourist spot. Two rivers, flow all through his place, Ajay and kopai. Holi, here is called as, Vasantha utsav, that people wear yellow colour dress, and smear colour on each other. Lot of cultural programmes, are held, that yum Bengali cuisines, form a part of this, festival. Tagores ashram, chaltimtala, kala Bhavan, Nippon Bhavan, and sangeet Bhavan, are places to visit. From any part, of West Bengal, Shantiniketan is, easily accessible. 
KUMAON REGION- Kumaon, is one of the two regions, of Uttarakhand district, with other region being, Gharwal. Kumaon means, kurmanchal, that from Stone Age, this place exists. Holi here, is called as, Barthki Holi, that depicts, good over evil. It is a, two day function, that preparations, start, two months ago. Hindustani music, along with kumaoni folk songs, prevail. Being a popular tourist spot, Nainital, Auli, Mussoorie, Jim Corbett national park, valley of flowers, Dehradun, landowne are places, to visit. 
Other than these famous places, Goa, Delhi, Mumbai, also celebrate grand Holi. Being a traditional festival, of India, that has many myth story, attached to it, Holi is something that always depicts, enjoyment, happiness for it always, shows win of good, over evil.