The festival of Holi in Agra took a pleasant turn for the tourism industry of Agra, when a group of 300 plus foreign tourists viewed the Taj Mahal by moonlight on the night of 09th March.
I Start Travel from GUJARAT Due to the effect of COVID-19 my flight cancelled & replanned for Train. Because my fellow dying to see the Holi festival of U.P. & Finally got the train @ morning 4 o clock eagerly waited @ jaipur Station to start my train engine.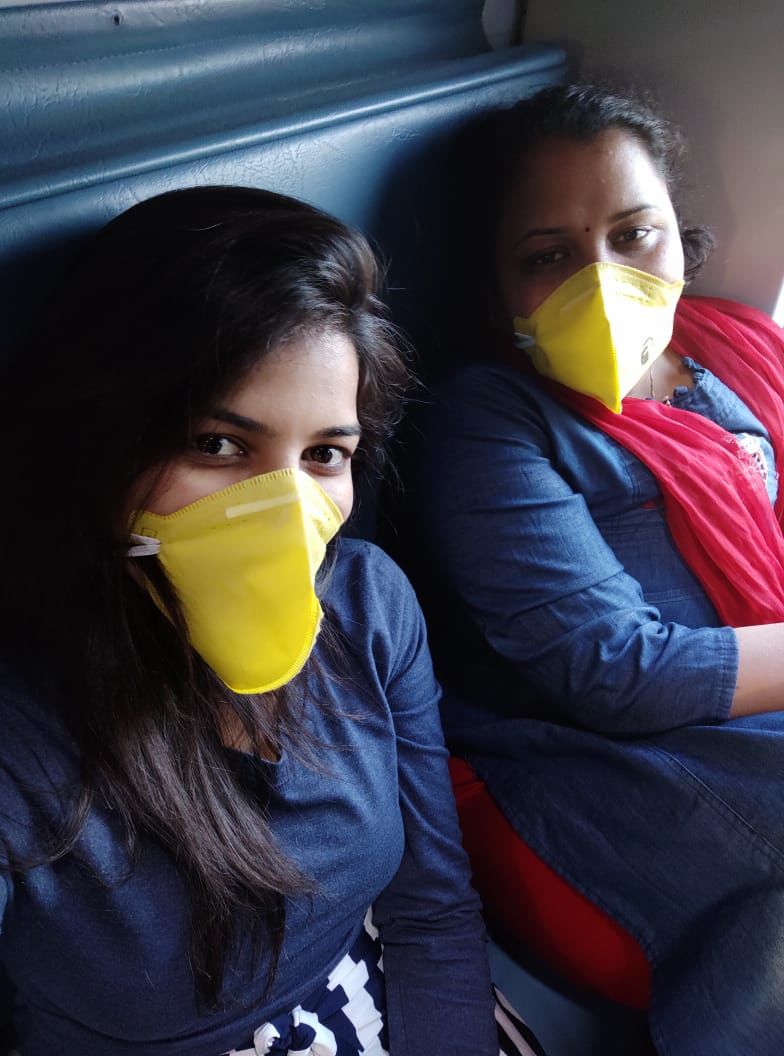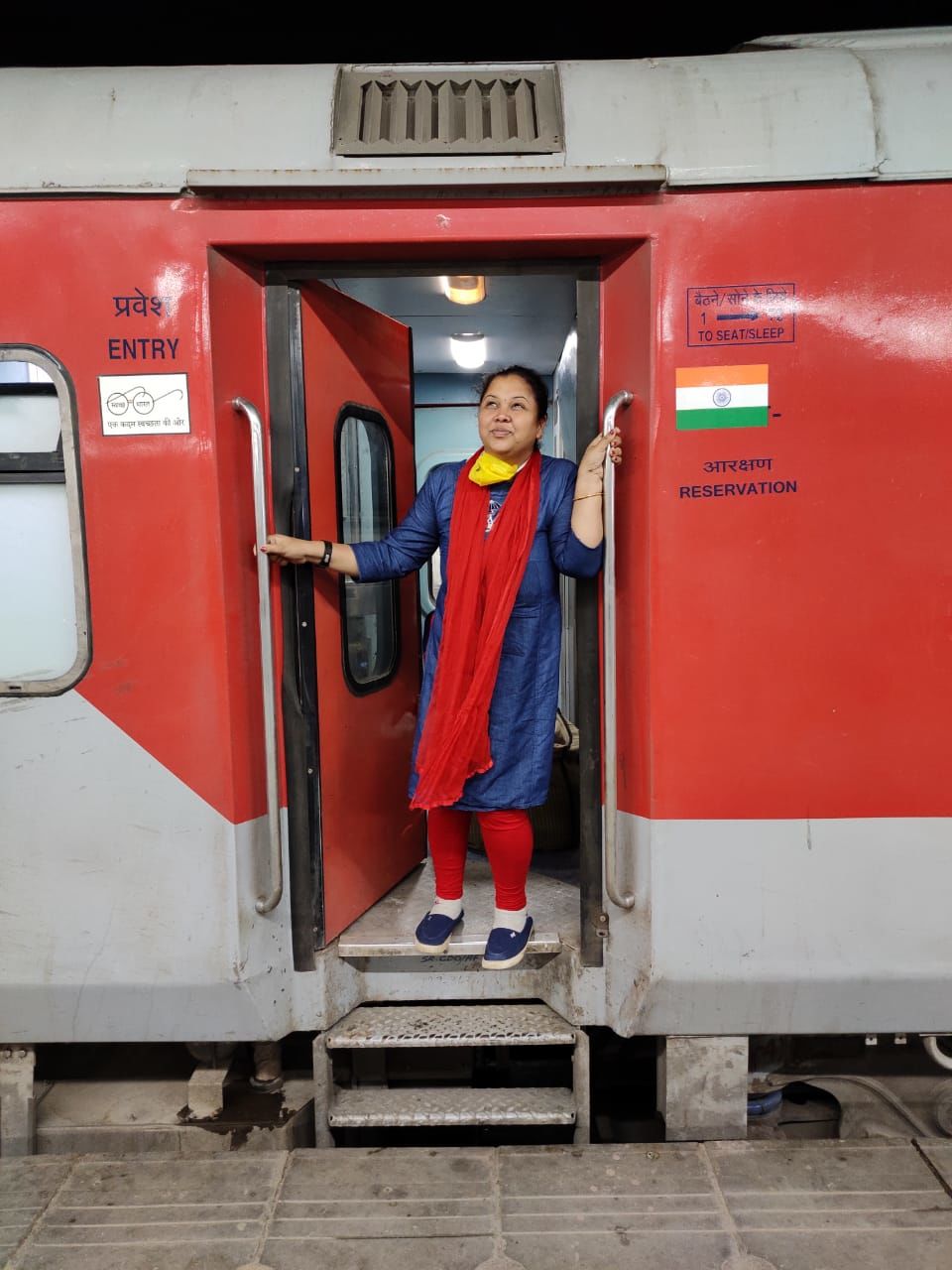 Finally with all precautionary measures started Travel, I am writing this in LOCK DOWN # LOCKDOWN# & feeling good NOW to fulfill her wish. Lock Down Period is having enough stuff for me to write & clicks to share. Tourists from the United States, Britain, France, Germany, Australia and Spain participated in this event and played Holi with representatives of the local tourism industry, using herbal colors and flowers.
Braj Holi is essentially the Holi played in Vrindavan or Braj Dhaam (Mathura, Vrindavan, Nand Gaam, Barsana, Gokul etc.) (nearby places of agra)regions in Uttar Pradesh. Hori is best celebrated here. The significance of Braj in the festival of Hori is because Radha-Krishna played Hori in their unique style and that legacy goes on till date.
Hori is a month-long affair in Braj. The Hori they play is not just with colors, something that we see in the rest of India, which we popularly call Rang Panchami or the second day of Hori. The Hori in Braj is of several kinds. They have the Laddoo ki Hori, where there's literally a rain of laddos. Then there's Lathmaar Hori. It is said that the women from Barsana used to get Laths(sticks) and hit the men of Nand Gaam (playfully though). The men make use of a shield to protect themselves from getting beaten up. The significance of Lathmaar is such that Radha Ji and her Sakhi's were from Barsana. Krishna and his sakha's were from Nand gaam and they used to play a lot of mischiefs with Radha Ji and her sakhis. That is why , on the day of Hori, they would go with their laths to nand gaam to hit them with their laths to playfully take revenge. That tradition continues till date.
Then there's "Phoolon ki Hori" which is played with flowers. And then there's the Hori that's played with Abir, gulaal and colors.
The best part about the Hori played in Vrindavan is the "Rasiya's" that are sung in Brij bhasha. They have an apt Rasiya for each kind of Hori played depicting the times when Hori was played by Radha and Krishna.
Few Glimpse of this festival from cameras of Family Friends & relatives ...
Bike Riders & Colour Caps Roaming ...Singing dancing with dhols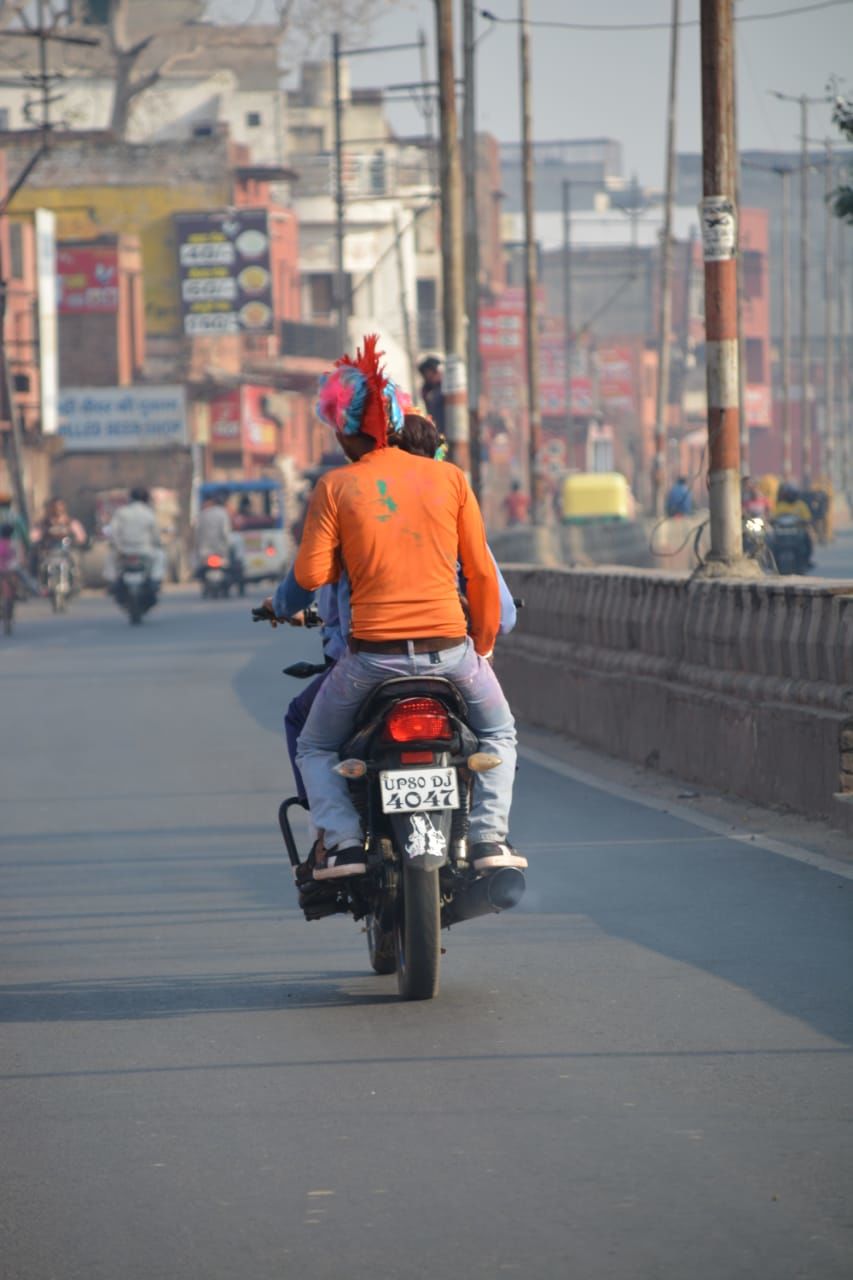 Without SWEETS nothing can be celebrated & that too Holi NEXT IMPOSSIBLE …. EAT till you Fall Down…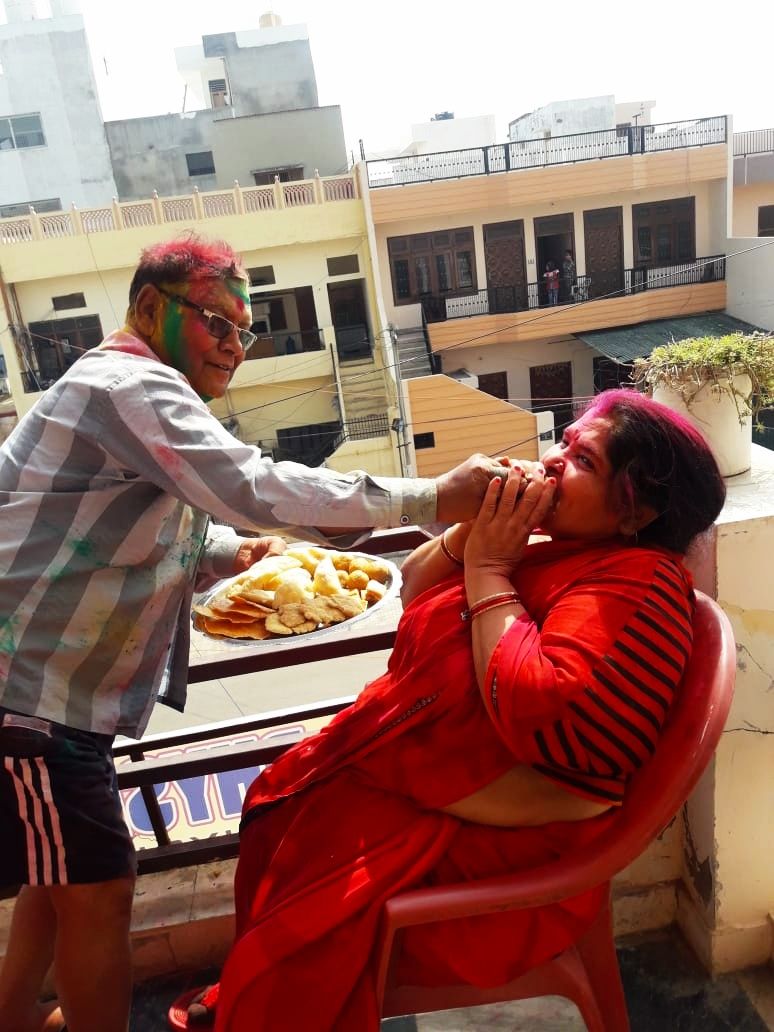 Wishes with HUGs & Colour each other, Youngers Touch feet is most important in the BRAJ AREA.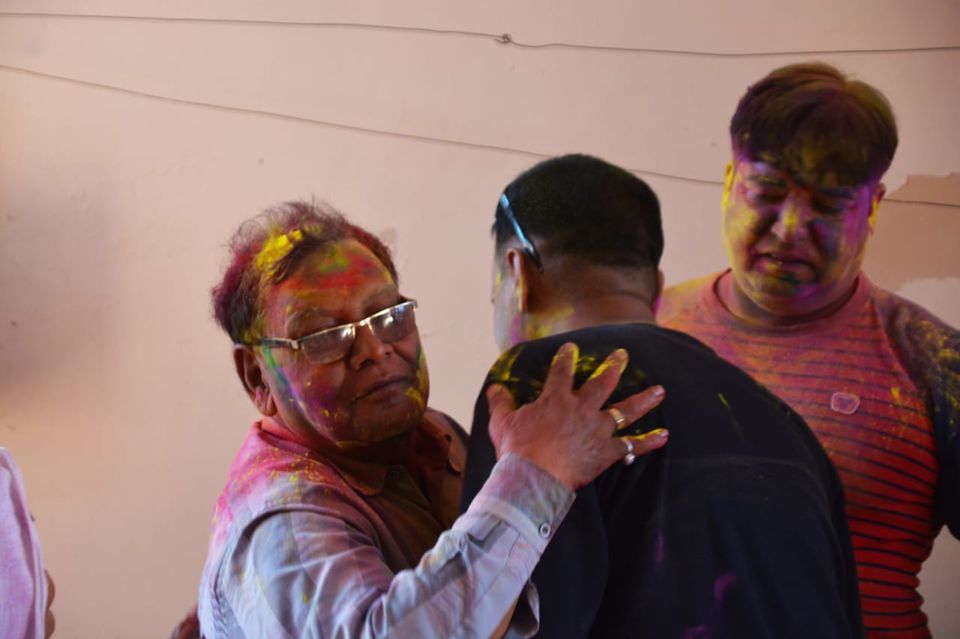 DANCE of JIJA SALI … DEVAR BHABHI … NANAND BHABHI … MOST Important Competition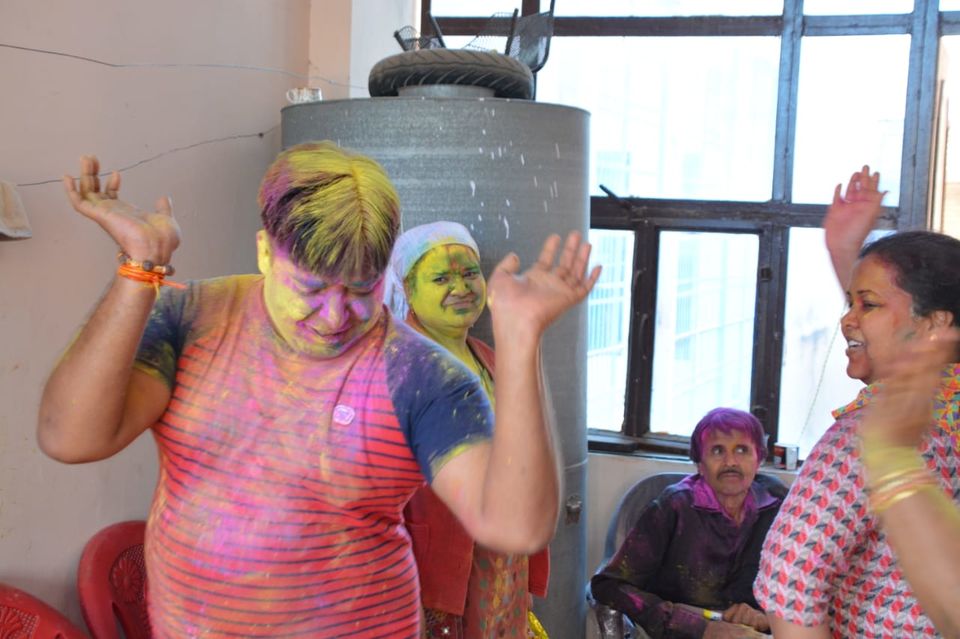 KIDS MOSTLY LOVE this Festival.. Because of Watergun Colours Water balloon music dance.. Even nobody Can Say NO to them During Festival.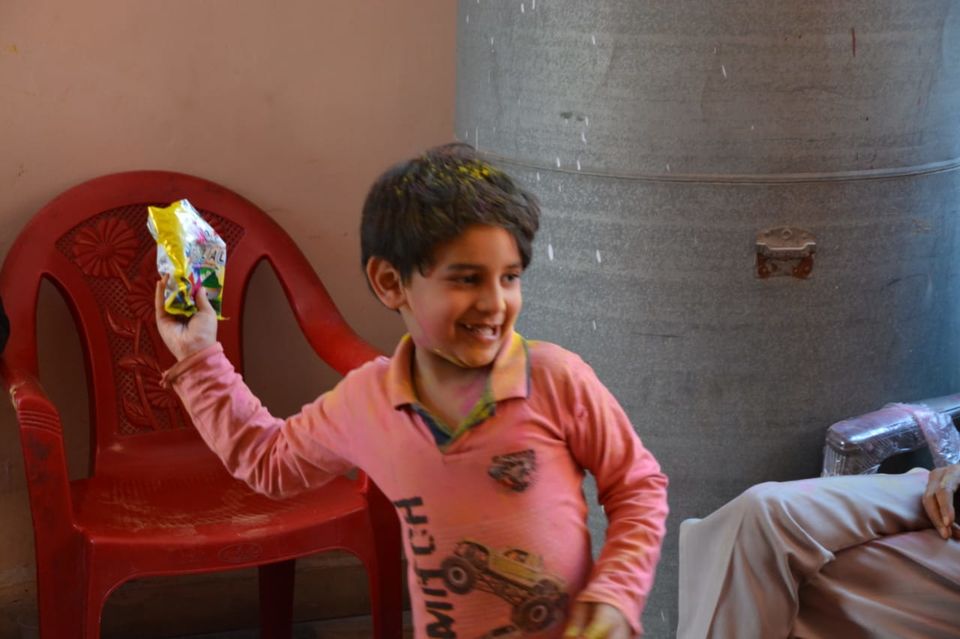 PLAY with Colors till your I CARD creates MISMATCH.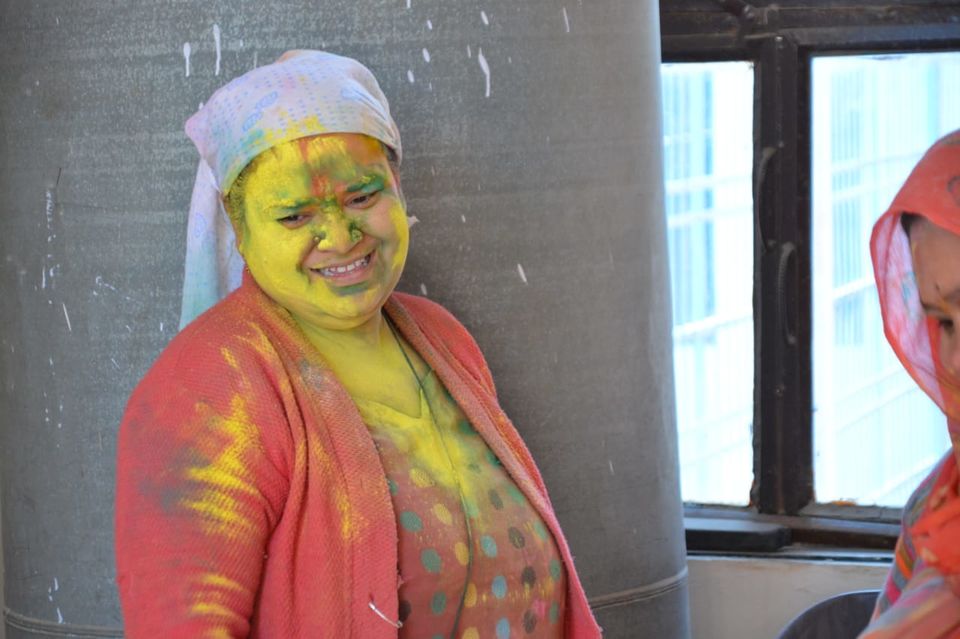 Overall ITS FUN FUN FUN.
In NEWSPAPER SSP OF AGRA said that any incident with the tourists could affect Agra's image globally, so special care was being taken to protect the tourists from mischievous elements while not preventing the tourists from enjoying the cultural diversity of India through participation.
Holi was also celebrated in the Muslim-dominated areas of the city with equal vigour and several community leaders including Bhartiya Muslim Vikas Parishad chairman Sami Agai, Syed Irfan Salim, Bundan Miyan, Imran Qureshi, Ziyauddin, Gyas Qureshi celebrated the festival with the Hindu community by applying colors to their faces in an order to dispel the misconceptions that the Muslims were a narrowly communal-minded community.
#LOCKDOWN#