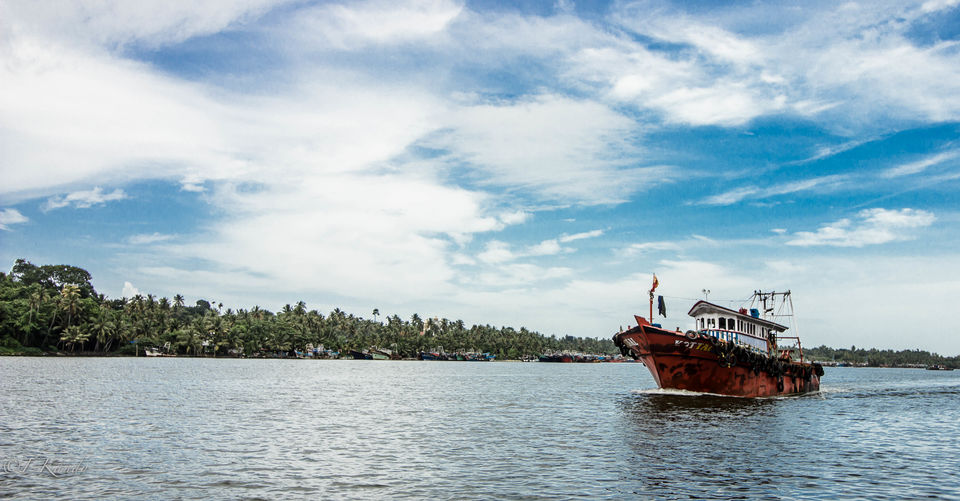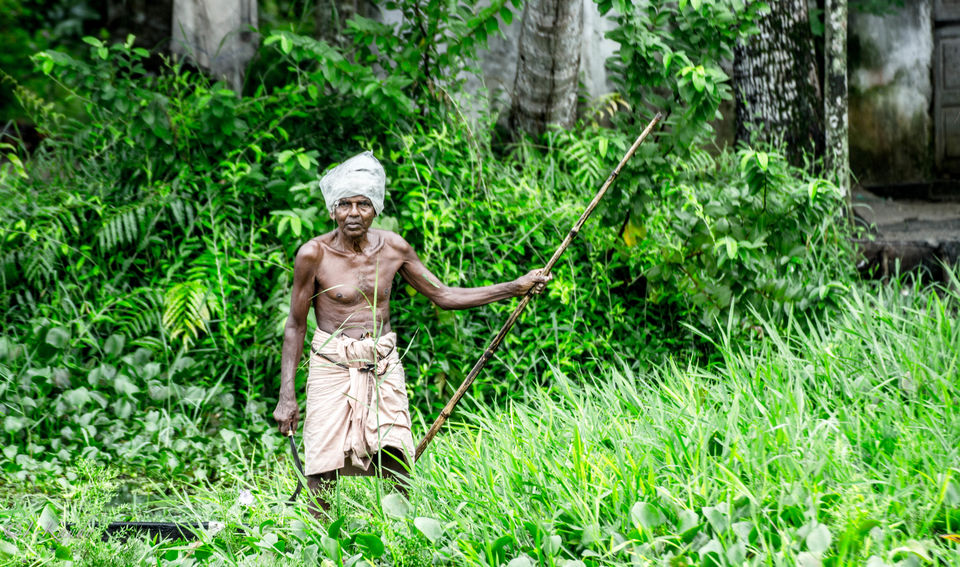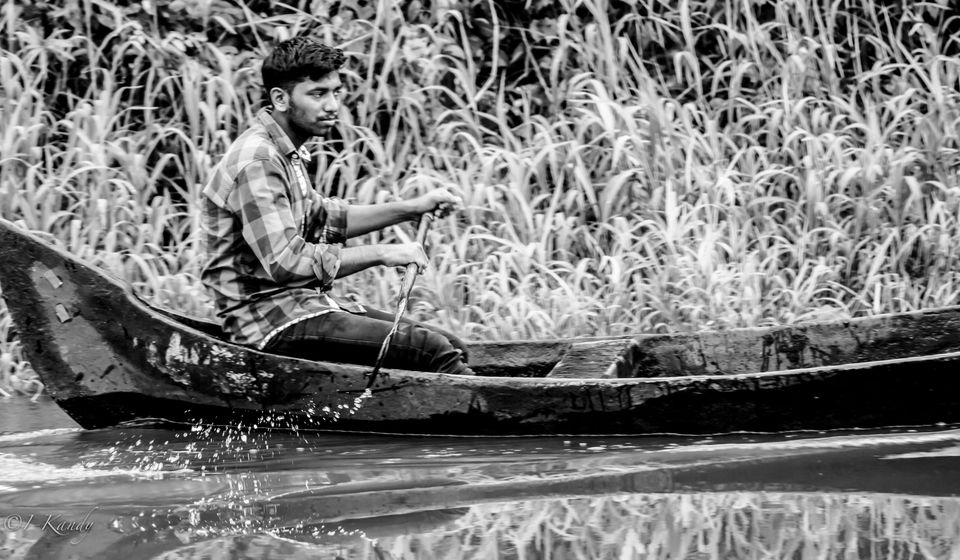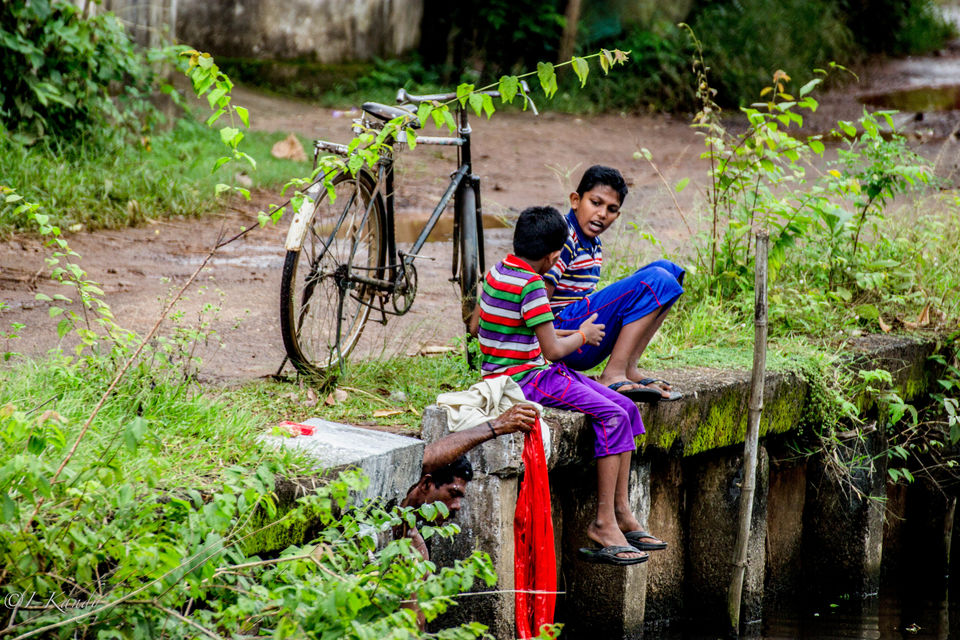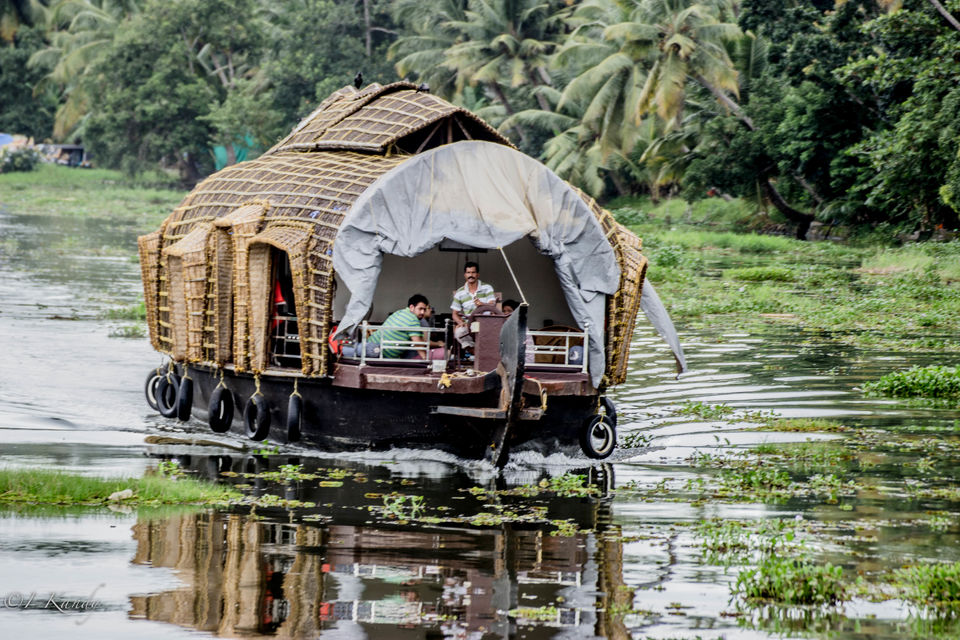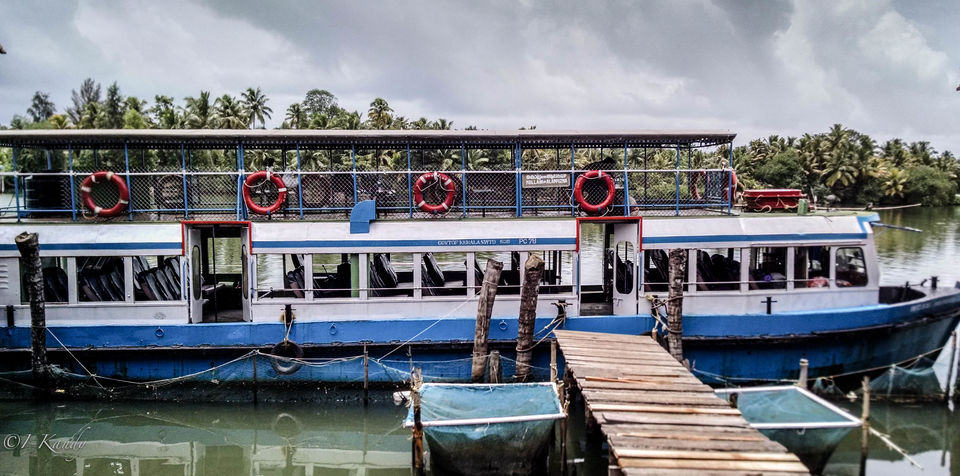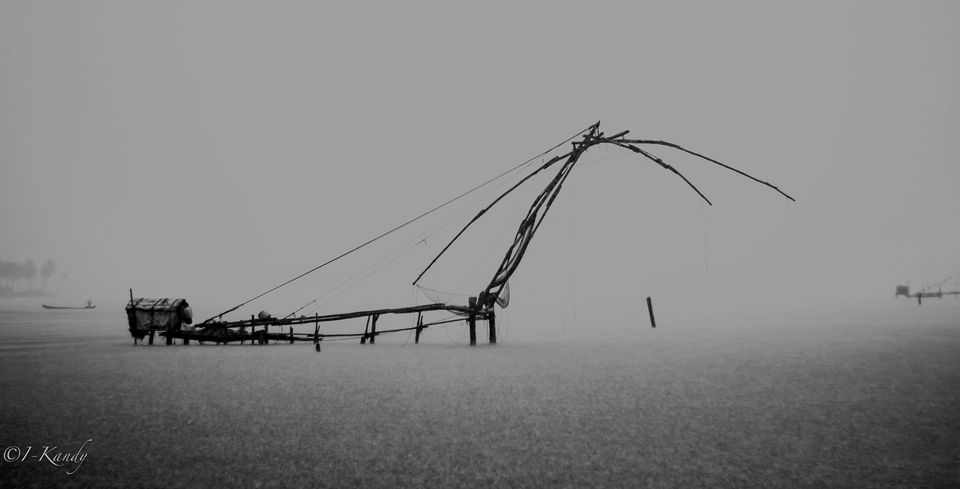 Kerala, God's Own Country, due to its close proximity from Bangalore has remained one of my favourite destinations as a weekend getaway. Now who doesn't know about Kerala? Indian & foreigners alike want a share of this beautiful state in their travel itinerary. Hill stations, waterfalls, tea gardens? Or long shoreline with beautiful beaches ? You can take your pick. After my last escapade to Varkala it has become my most favored beach destination. But what is one thing that everyone talks about & is unique here ? You got it right! Kerala Backwaters.
If I divulge into statistics 5 lakes connected with canals & fed by 30+ rivers. A continuos lagoon lying parallel to Arabian Sea, sometimes huge & sometimes narrow. And in the middle of this lake you have the unique houseboat experience. Similar to Kashmir's Dal Lake "shikaras" you won't find them outside Kerala's backwaters. In 2012 I had my share of overnight houseboat experience between Kumarakom & Alleppey in Vembanad Lake. A place made famous by ex Prime Minister Atal Bihari Vajpayee.
After my last experience I was not satisfied, my thirst to explore Kerala backwaters was not quenched. I wanted more but I was not sure what I was looking for. To top it all houseboats can be an expensive affair specially when you are a solo backpacker. So here I was lost & confused. I wanted more of Kerala backwater experience at a pocket friendly option. And I gave myself exact same thing.
On the designated day I was there at the boat jetty sharp at 9:30AM only to know my journey starts an hour later. I quickly find out what time it reaches destination & the boatman's answer assures me. No problem then. I stepped out for a quick breakfast of Appam & Egg Roast just to be back on time. Once back my journey started sharp at 10:30AM & shortly afterwards I paid him exact 400INR as fare. Surprised ? Well don't be!
I saw a foreigner couple & a solo traveler like me along with a handful of other people none of them looking like tourists. Soon after the boat started we found our vantage points & settled down. Considering it to be the off season the boat was not even half full to its capacity. Bad business for them but great experience for us. I kept shuttling & taking sides as well as moving up to the deck and then coming down again. My camera went "Click" "Click" & more "Click". As time passed I calmed down resting the camera, not changing lens frequently and sat down to enjoy the beauty of this unique lagoon. After all I wanted more.
Quarter way in our journey rain meets us and then as expected never leaves us far behind. It pours heavily & then slows down and the coconut trees goes from green to grey to be back in green again. In the rain everything just looked so much more beautiful. Our boat stopped for lunch around 1PM. It was a decent Kerala vegetarian food for 120/- head & if you want fish that's extra depending on what fish you want. I consider it to be a crime if I am not having Karimeen while I am in the middle of Kerala backwaters. Stomach full we set out again. The canals got narrower and the villages came closer.
Someone like me who never wants tea or coffee started asking for it around 4PM. Now was it because I really wanted them or was it my inner self wanting to put foot on land. I don't know. We stopped at a small village and approached its tea & snacks shop. Our luggage was safely left at the boat. "Indian villages are safe". There was an old style oil mill nearby as well.
In the meantime I had landed conversations with my solo traveler friend from Brisbane,Australia. After knowing where I work he mentioned he is one of our premium members too. He is on a 7 week long vacation crisscrossing India & finally meeting his wife in Delhi for the romantic bit of it. He wanted to visit Goa but didn't want a overcrowded tourist place so I suggested him Agonda. My boatman a very friendly & jovial man told me that during season this boat ferries almost 100 people. He invited me to his home next time if I come down & showed the interesting places that we crossed on our way. We also had a young boatman who has done his MBA but happy with his government job here. I don't think I would disagree with his sentiments.
At the beginning of this journey I didn't know what I wanted. When I finally reached my destination after 8 hours of journey I got what I wanted. These are times when you just know. I cruised in Kerala Backwaters in the company of some very friendly local people who are not after your money. I met a fellow traveler and established a connection. And I saw much more than just houseboats like I did last time. I covered 84KMS out of 205KMS of National Waterway # 3. I started my journey from Kollam through Ashtamudi Lake & touched down at Vembanad Lake in Alleppey. I witnessed hard as well as idling village life as we passed several narrow canals & bridges over our head. The Chinese fishing nets in rain was a photographer's delight. It was not a photography trip but I just got lucky.
This is no fancy or luxury cruise. This is cheap transportation enriched with experience. My way of experiencing Incredible India up close in its beauty. A great initiative by Kerala State Water Transport. Happy cruising!