One Saturday morning, I woke up in a bus with my stomach growling with hunger. I pulled back the curtain from the window to see where I had reached. My eyes were treated to a glorious sunrise over a quintessential Kerala bungalow. The bus passed by several little paths (which for me define Kerala) through the greenery of coconut trees and over several bridges before I alighted the bus at YMCA, Alleppey.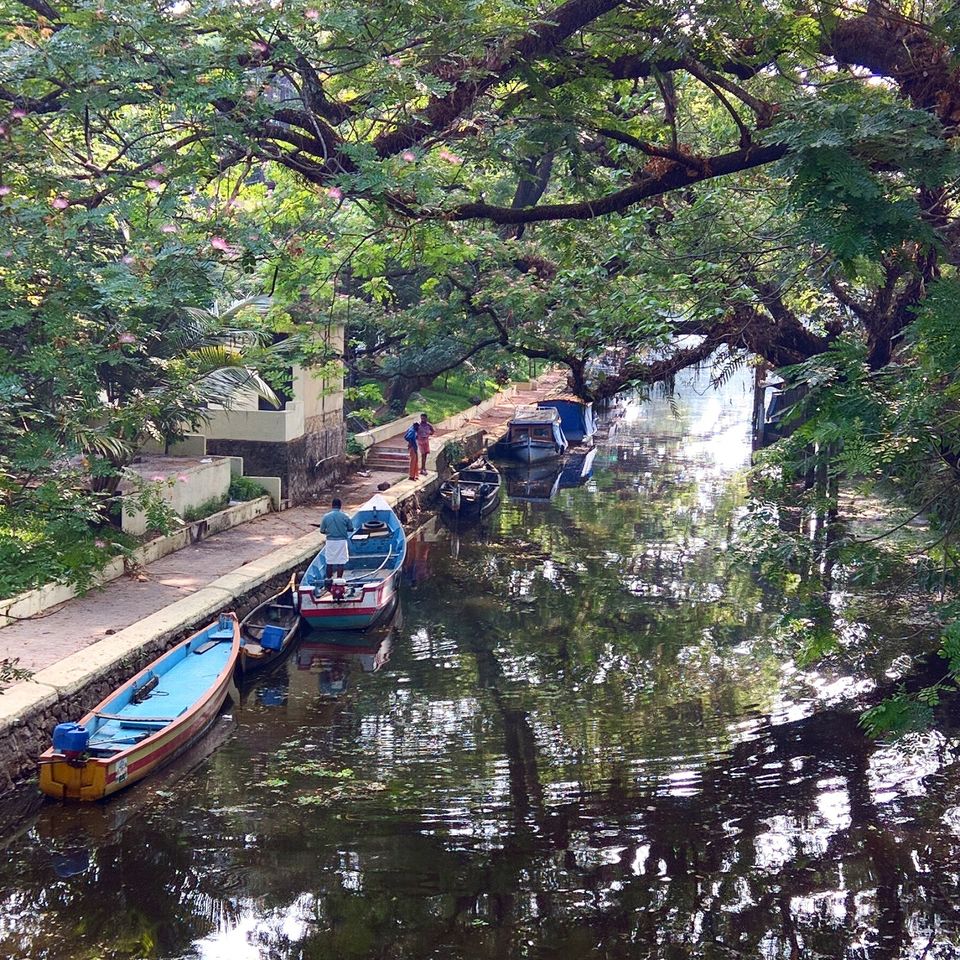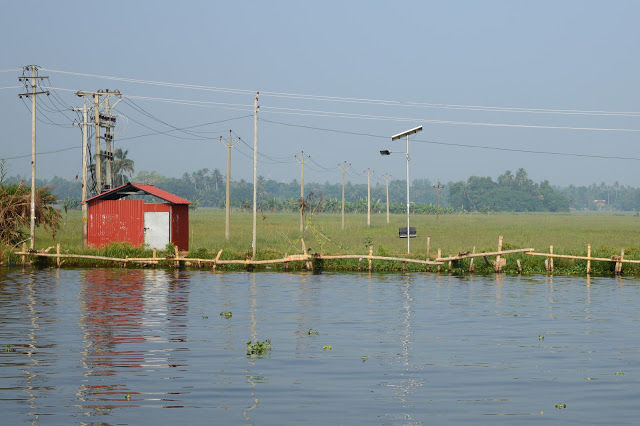 After breakfast, I strolled through the town and crossed several bridges over canals, fending off several touts who tried selling me tickets to the Kerala state lottery. The canals were waking up to the day, the boats were yawning and getting ready for the tourists. My lonely wanderings ceased, soon enough, when my family arrived and we set off to the backwaters.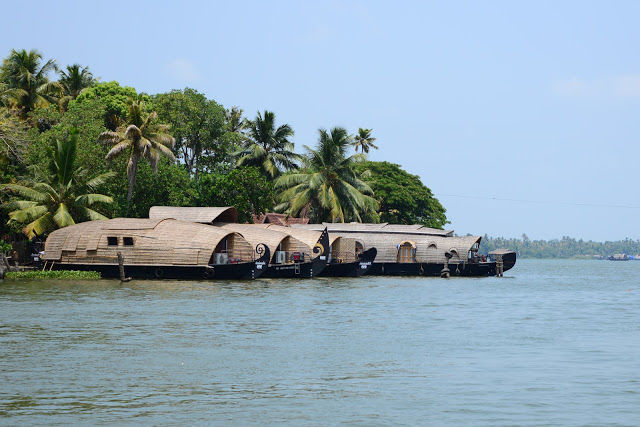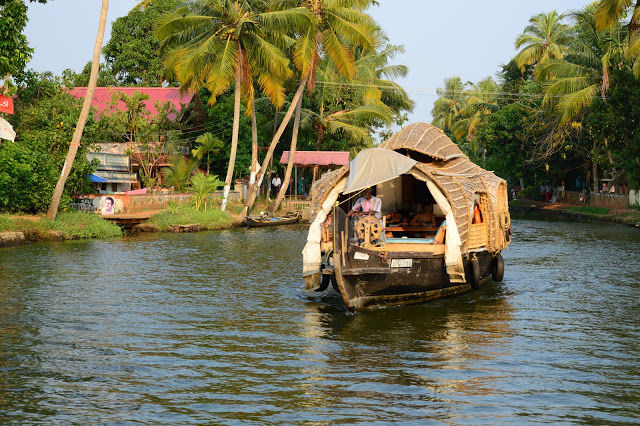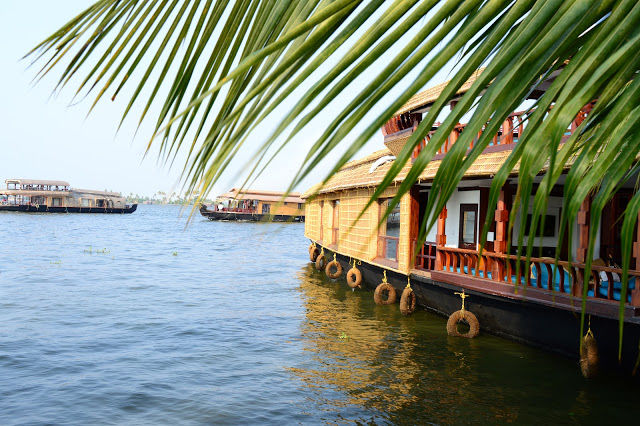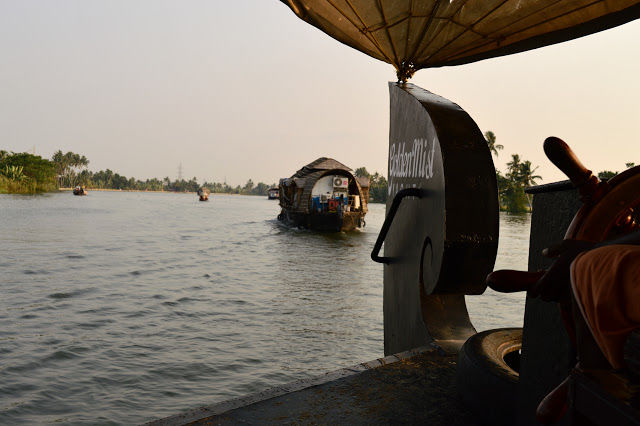 Suddenly, the weather got too hot. A voice in the back of my head said, "What have we gotten ourselves into?". The houseboat journey started, the air turned so cool that I thanked my heavens. The houseboat ride is for a laid-back peaceful experience and it was pretty good in those respects. After meandering through some canals, we arrived at the Vembanad Lake - a lake very extreme in size, and covered on all corners with natural beauty. The houseboat docked near some lush rice fields and our lunch was cooked in the boat kitchen. The food was good with a touch of local spices.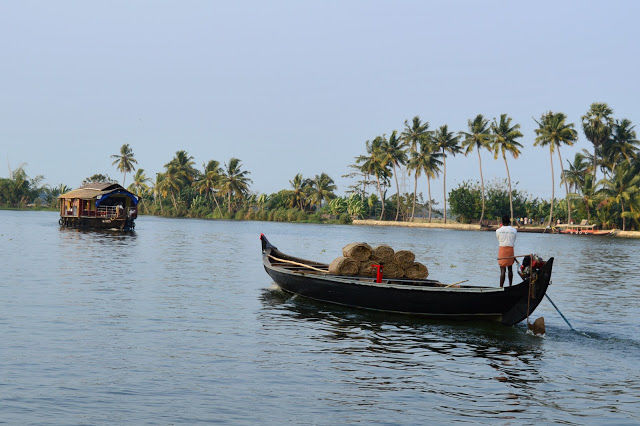 After lunch, our boat meandered through several canals before it made a stop at a beautiful fishing village named Manglasseri. Here we had some snacks and drinks before we started again. Post sunset, the boat docked near another village where it would spend the night.
On the boat, I had enough time to witness a completely different way of life. Waterways in place of roads, boats parked like cars outside houses, churches along the lake's boundaries, local ferries working like local buses in our big towns. And, people transporting everything on boats. Children going to school in boats. Tell you what, boats are hyper-photogenic.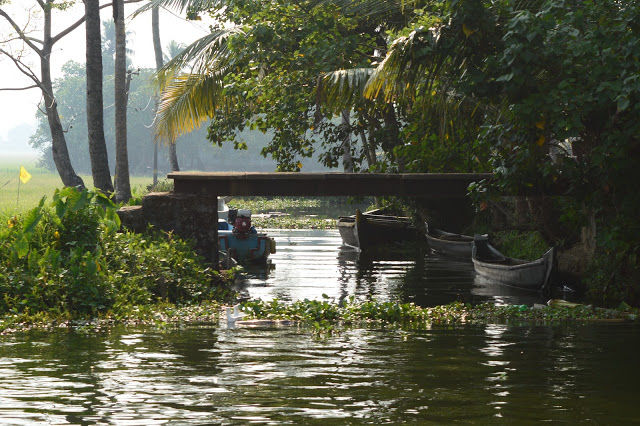 Next day we headed to our stay on the banks of the Kadavil lake. We only ventured out in the evening to the Alappuzha Beach. The beach is a big one and is comparatively much cleaner than other popular beaches. We had a beautiful sunset view near an old pier that stands as a landmark on this beach.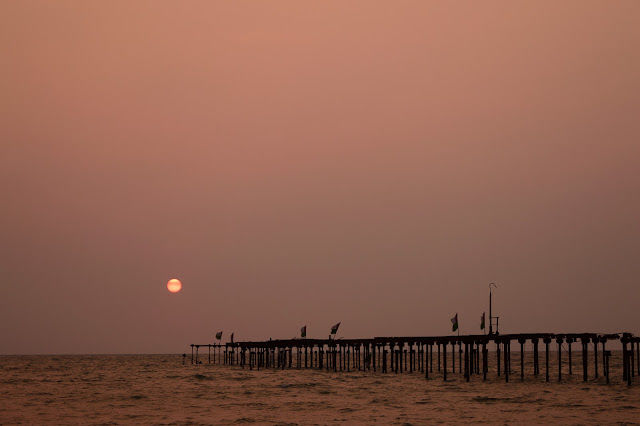 This was my third visit to Kerala and like the other two trips, it was well worth it. I would go the extent of saying Kerala is the most visitable state in India with beautiful hill towns like Munnar, the beaches of Varkala and Kovalam and the backwaters of Alleppey.