After so much search, we had decided to go to 'Venice of the East' - Alleppey for long weekend. It is called so because of its picturesque background, surrounded by coconut trees and passing through small canals in the Kerala backwaters.
We reached Alleppey in the morning and reached the destination to board our houseboat. There were many houseboats lined up from various travel agencies. Finding our houseboat took some time. We started around 1 PM. After 30 minutes of journey, we had a break for lunch. They have stopped near some land in the shades of coconut trees. We had delicious lunch in traditional style with curry, sambar and rasam.
Houseboat is completely for us (me and my husband). I was feeling like a queen with private boat completely for me and I can do whatever I want for next 1 day in the middle of waters.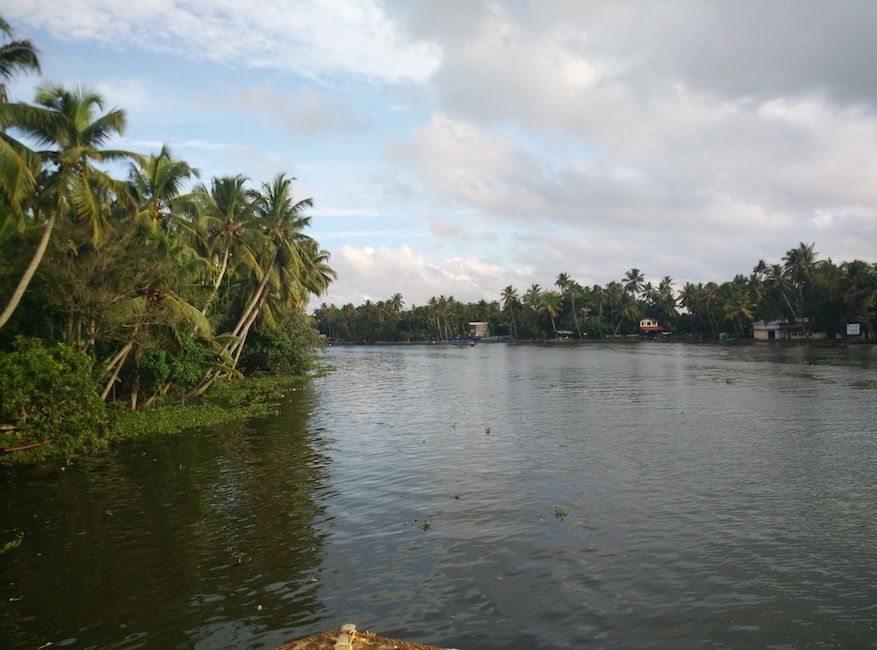 Houseboat made us feel homely with wooden furniture everywhere. There are 2 rooms, TV, carroms, chess and some other board games. Also there is a deck on the top to enjoy the complete view.
We were enjoying the calm nature and suddenly it started drizzling. Boat was going up and down by the water force. I completely forgot myself watching at the beauty of greenery, blue skies, milky water and romantic drizzles falling on my palm as I stretched my hand outside the boat.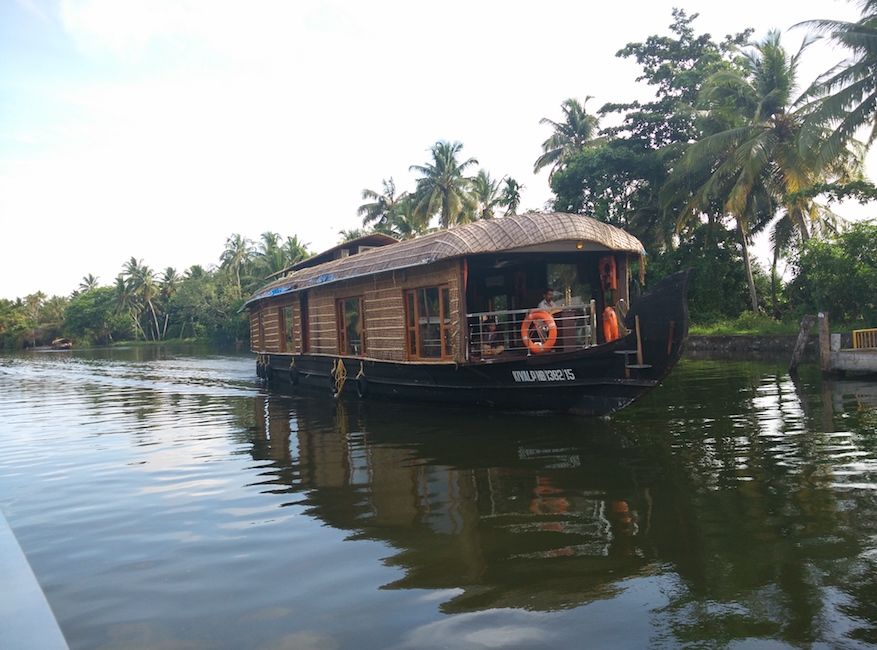 We saw lot of people gushing at one point, and our boat driver has stopped there. All varieties of local fish is available there. I'm sure for all non-vegetarians it will be mouth gushing. There are variety of them and there is a lot of demand for that shop. Everyone buys here to have it in the dinner prepared by cook.
We went on to the deck after rain has stopped. Sat on the edge of the boat while listening to pleasant music. There were lot of boats. Some were dancing to DJ, some were playing board games, some were enjoying the nature, some were clicking pics, but at the end every one is immensely enjoying the trip.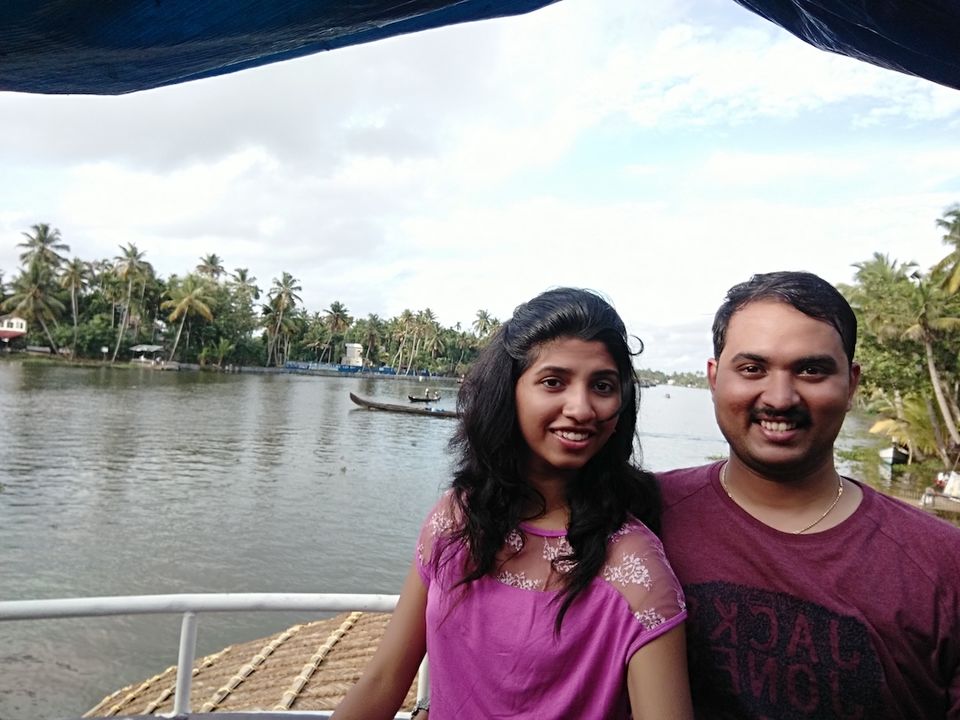 At 5 PM boatsman has stopped near a village with our boat tied to a tree. All the houseboats has to stop by evening as the houseboats are not permitted to travel in the dark. We stepped out of our houseboat and explored the small village. There are children playing cricket, small local shops for some eateries. We had a nice evening walk in the village amidst coconut trees and banana tress.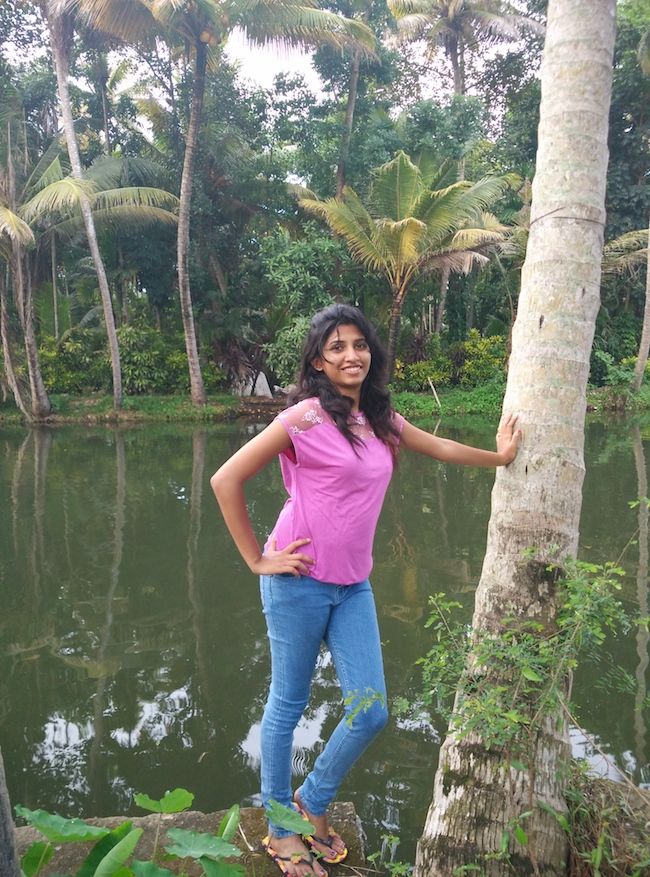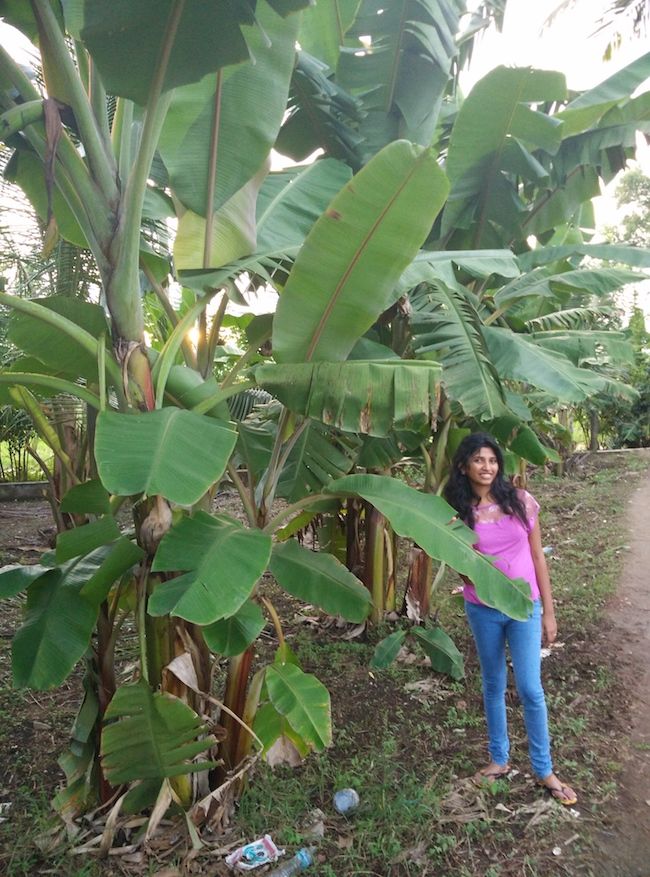 We hired a small row boat to experience the local culture and passage through small canals.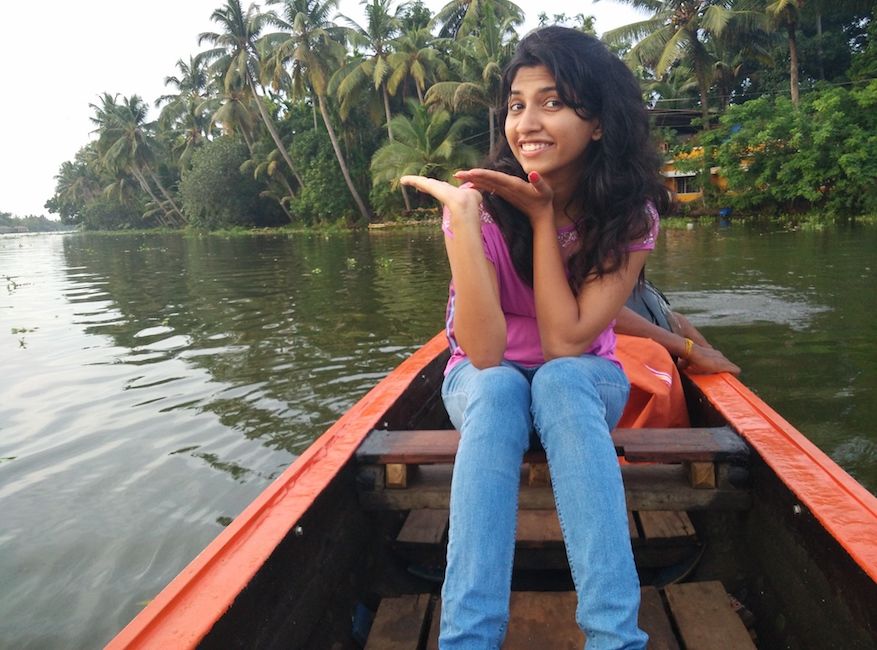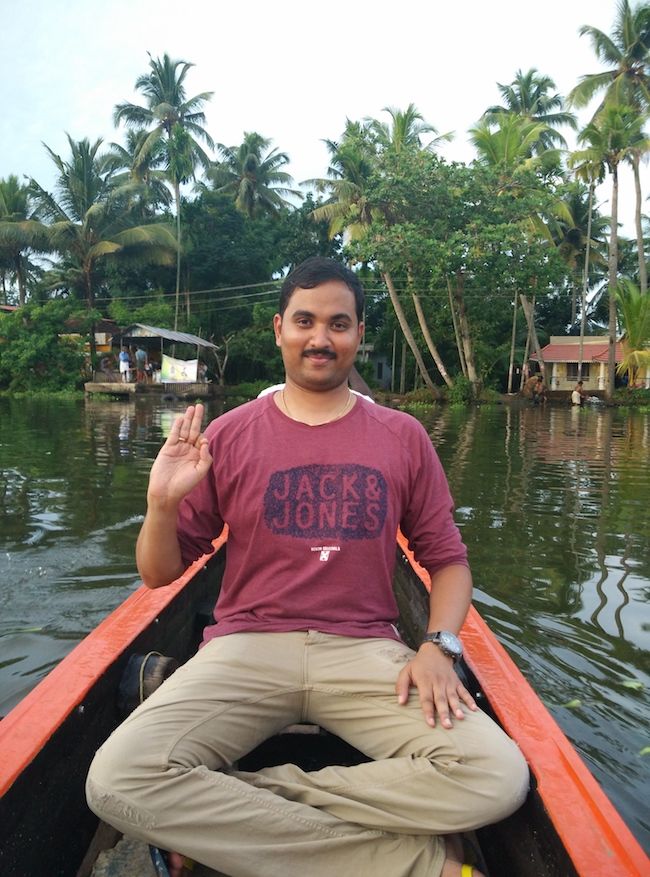 Later we bought maggie packets from the local shop and asked our cook to prepare. We had hot maggie and delicious dinner prepared by our cook.
We woke up at 7 AM. Went for morning walk and boarded the boat at 9 AM. We wanted to sit on the deck but it started raining again. So I was sitting on the side of the boat and enjoying the nature. We reached our starting point after 2 hours journey.
In total it is unforgettable experience to stay in houseboat and to experience Kerala backwaters.