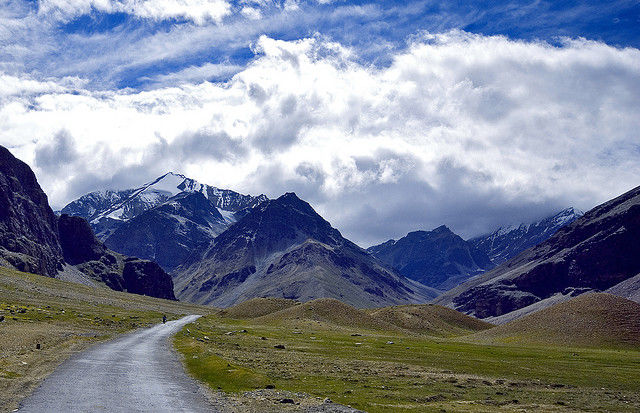 India is best explored by road. The varied forms of terrain, land forms and vegetation are best experienced by a road trip. To quench your thirst of wanderlust, here are a few road trip ideas.
1. Chennai to Pudducherry, via Mammalapuram
Pondicherry is well connected from all sides, getting there from Chennai involves a three hour road journey, around 160 km. The road from Chennai to Pondicherry, the East Coast Road (ECR) is a scenic highway all along the coast. This route passes through Mahabalipuram, famous for its Shore Temple, which is a complex of three temples, one large and two small, located right on the shores of the Coromandel Coast of the Bay of Bengal. Mahabalipuram, which was earlier known as Mamallapuram is also famous for various historical sites which one can drive by, such as Arjuna's Penance, with the carving of Gods, semi divine creatures, beasts, birds and animals. Another attraction, Five Rathas is a rock-cut temple, made after the Pandavas is also worth seeing. On reaching Pondicherry, the famous Gandhi Statue on its promenade and Sri Aurobindo Ashram await you. One of the best road trip ideas for sure.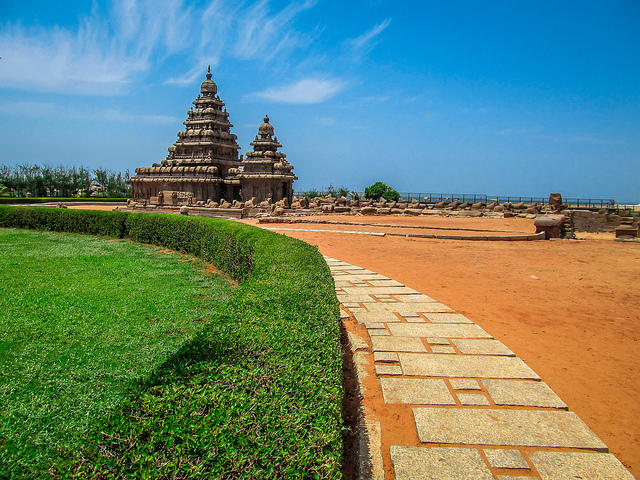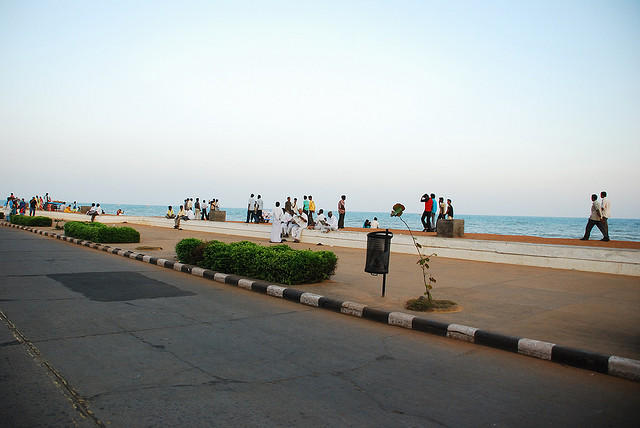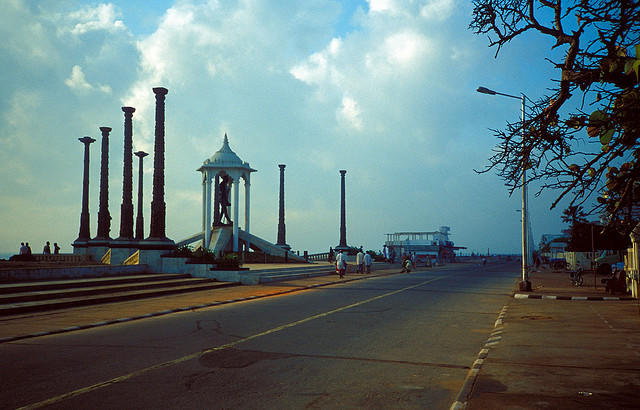 2. Jaisalmer to Jodhpur, via Barmer
One of the best road trip idea, is a scintillating drive through the great Thar Desert. Across the golden sand dunes, starting from the beautiful city of Jaisalmer, via Barmer, will lead you to the Blue City-Jodhpur. The Great Indian Thar Desert surrounded by the Indus River, Aravali Mountain Range and salt marsh is well known as the Great Rann of Kutch. From Barmer, Jodhpur can easily be reached in 3 hours, the distance being 205 km. The highlight of this stretch is the opportunity to see some of the exotic wildlife grazing in the backyards of the Bishnoi villages which one will pass through.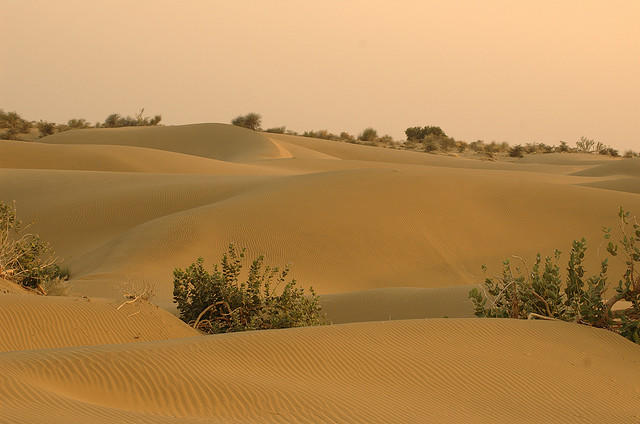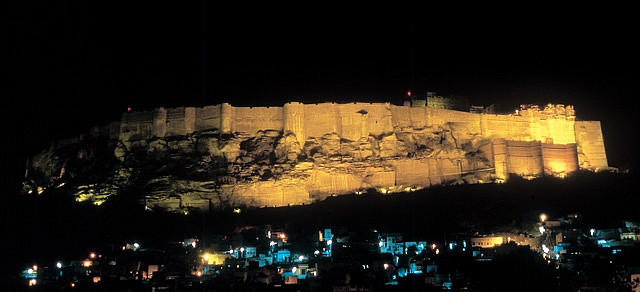 3. Leh to Lake Pangong, via Lake Tsomoriri.
After being acclimatized, one may embark on a journey to discover the lakes in Ladakh, the starting point often begins at Leh, which takes you first to Tsokar and then to the highest motorable pass-Tsanglangla and then finally to Karzok which lies on the banks of picturesque Lake Tsomoriri. This lake encompasses distinct flora, fauna and wildlife. This ten hour long journey passes through varied landforms and is enough to keep anyone captivated. A further eight hour scenic drive will lead to Lake Pangong, another tranquil spot. This lake is situated at 14000 feet. The banks of this azure blue lake are a perfect spot for campers and hikers and an intoxicating place to spend the night while gazing the stars. A thrilling road trip idea indeed.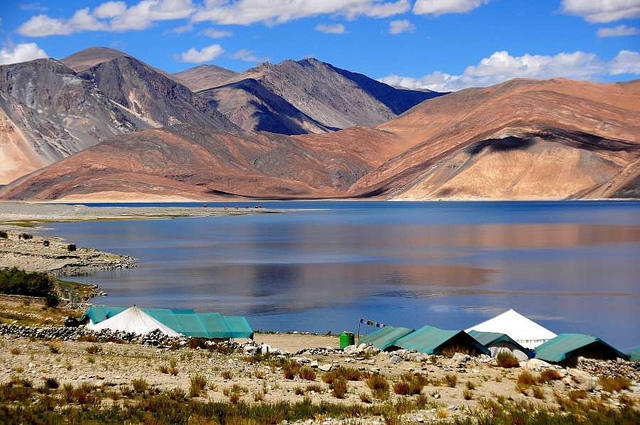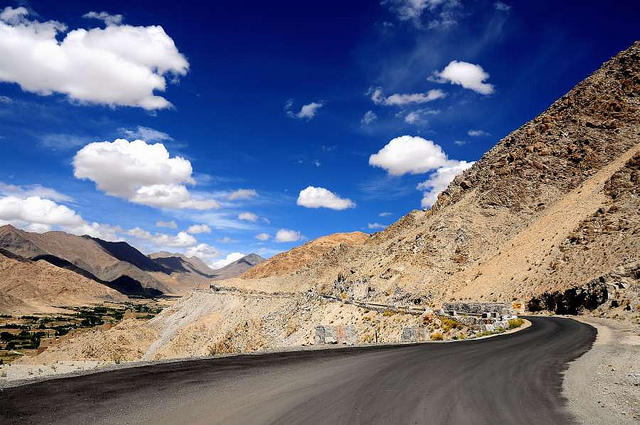 4. Tezpur to Tawang via Sela Pass
A drive from Tezpur in Assam to Tawang in Arunachal Pradesh is a sublime road trip idea. This distance of 350 km breathtaking 12 hour journey is a delight for the eyes and blended with adrenaline rush and adventure. High ranges, sharp bends, streams between the ridges, rivulets running alongside the road, , thick fog, all make the journey outstanding experience. On the way to Tawang, the road passes through Bomdilla, Dhirang, and Sela Pass- being the World's second highest motor-able road. A little detour will take you to the pristine Sela Lake.Jung is yet another small town 25km before reaching Tawang where travellers occasionally stop to admire the beautiful waterfall .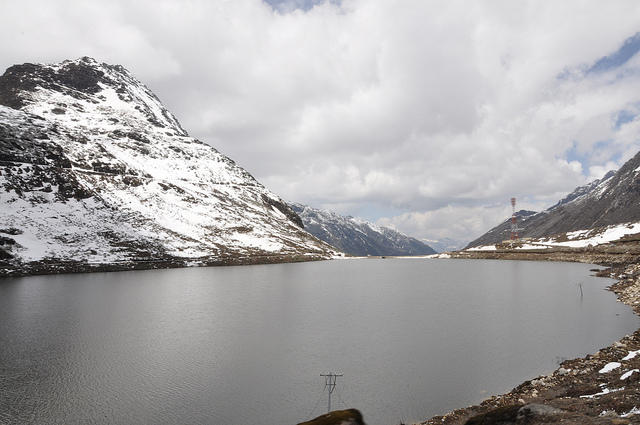 Driving from Mysore to Ooty is yet another enjoyable road trip idea, an experience which will take you through some of the most scenic landscapes. On reaching Gundlupet via the historic Shrirangapattana, another 10 km ahead, the road takes you to the Bhandipur National Park, one of the famous wildlife sanctuaries of India. An ideal destination to spot some amazing flora and fauna. Then as one ascends from Masinagudi Ghats heading towards the Nilgiris, the road has a number of sharp bends each offering spectacular views. At the end of the ghat one reaches a place called Kalhatti, an ideal place to have a walk in clouds. A short detour, about 3km to right, can lead you to the Kalhatti Falls. Otherwise Ooty town is 10km away. These road trip ideas will certainly make one yearn for more.