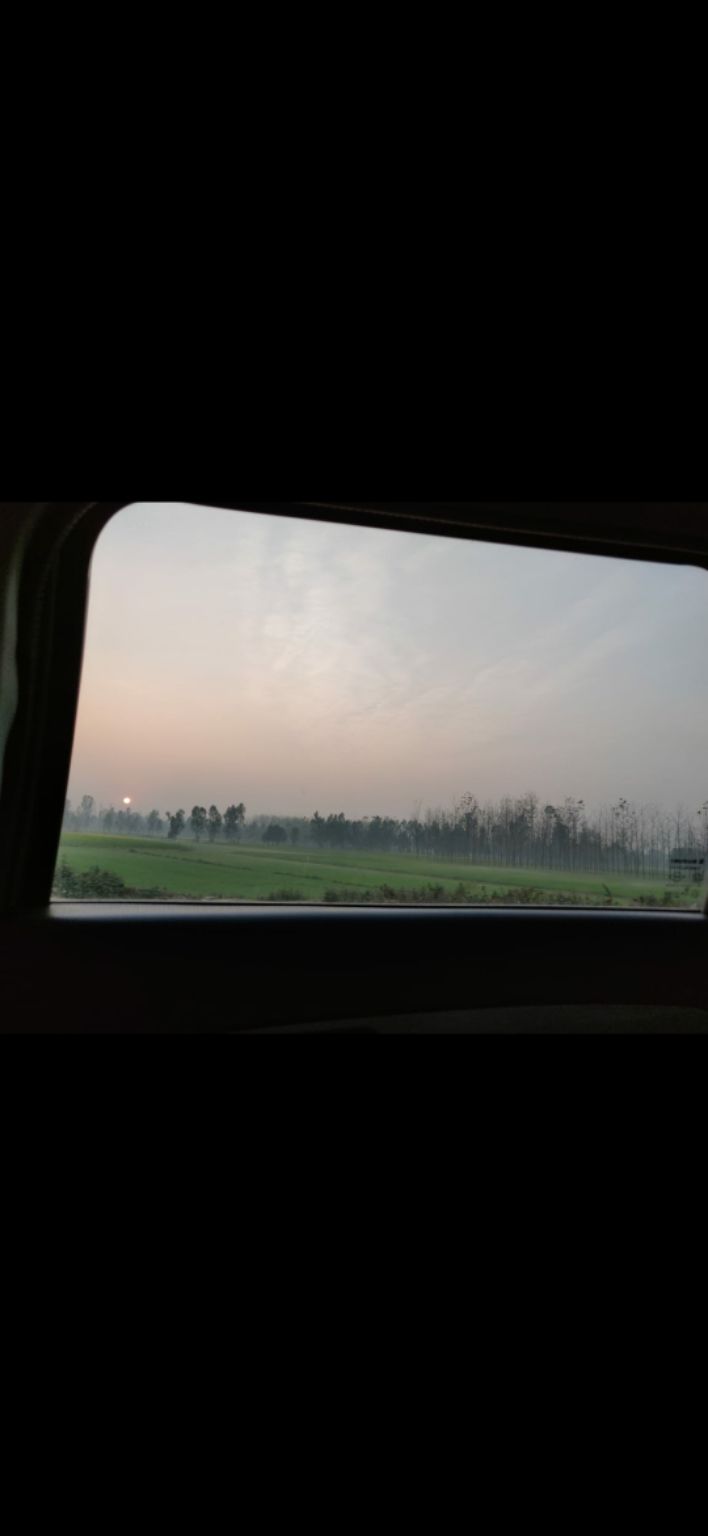 Hey people, this time ill take you along for a road trip from Gurgaon to Jim Corbett (Uttarakhand).
Although we planned to start early in the morning at around 5 but there was a lot of fog around the place.
So instead of lingering at a turtle's speed, we chose to sleep for a few hours more😋.
Finally we took off at 9. Cant blame the Delhi traffic for this now. Starting the journey at the bussiest traffic hours of Delhi. Obviously the roads had to be mean to us!
But there are some pretty amazing elevated roads and highways which covers up for the slower speeds in between.
The route which we took was through Dalpatpur.
To be specific for the route to be taken, we went towards Vasant Kunj taking the Delhi meerut expressway. The expressway is really smooth to drive. You can press that throttle and let the car talk to the road.
Moving towards Dansa and driving all the way through NH-9, we reached gajraula- our one and only hault throughout this trip! We have a bunch of eating joints right at the Highway itself including KFC, Subway, Burger King and McDonald's.
Having a meal here after starving for a while was a heavenly feeling in itself.
Although we do have local eating options throughout the journey, but being a little health conscious right now, i chose the Subway for filling the tummy.
Believe me, i couldn't even stop myself for taking a single picture of the sub i had.
Just a quick tip- Since it is a 4-5 hour journey till Gajraula (considering usual traffic), if you don't want to stop in between before Gajraula, do keep something to munch while driving.
We continued towards Daltapur and covering the areas of Kashipur, it took us around 1.5 hours to reach Ramnagar.
From there our resort was nearby only.
So, finally we reached Jim Corbett!
One can always use the Google maps for this one, amazing guide to any road trip.
In total, its around a 8 hour drive from Gurgaon with a visual treat of scenic beauty of farms, rivers, trees and even mountains when we are nearer to Ramnagar. There is a long stretch of road surrounded by such huge trees bent towards each other, it feels like you are driving inside a cave of trees!
Also, one can also witness the diversity of cultures and people all along the journey as there are quite a few places with islamic culture. One can experience the existence of a mosque and a Jain Mandir at the same place. I mean how fascinating is that!
I reached the resort in the evening, and the weather was pleasant at that time.
I first treated myself with a hot cup of 'Badam milk' . We also had a session planned for us on meditation here, and since the photography was not allowed inside the room, i could not give you guys a tour of the session. But it was worth the time spent.
When we hear the name of 'Jim Corbett', the first thing that usually comes to our mind is the safari and the fact that we never see a tiger!
But this place has a relaxing aura around itself. One can definitely plan for spending just a single night here on a road trip.
With all the mountains surrounding you , the sun setting right in front of you and rising in the morning from behind those gigantic mountains has a very positive vibe in itself. And as it is said that the greatest part of a road trip isn't arriving at your destination, It's all the wild stuff that happens along the way as the roads are made for journeys, not destinations.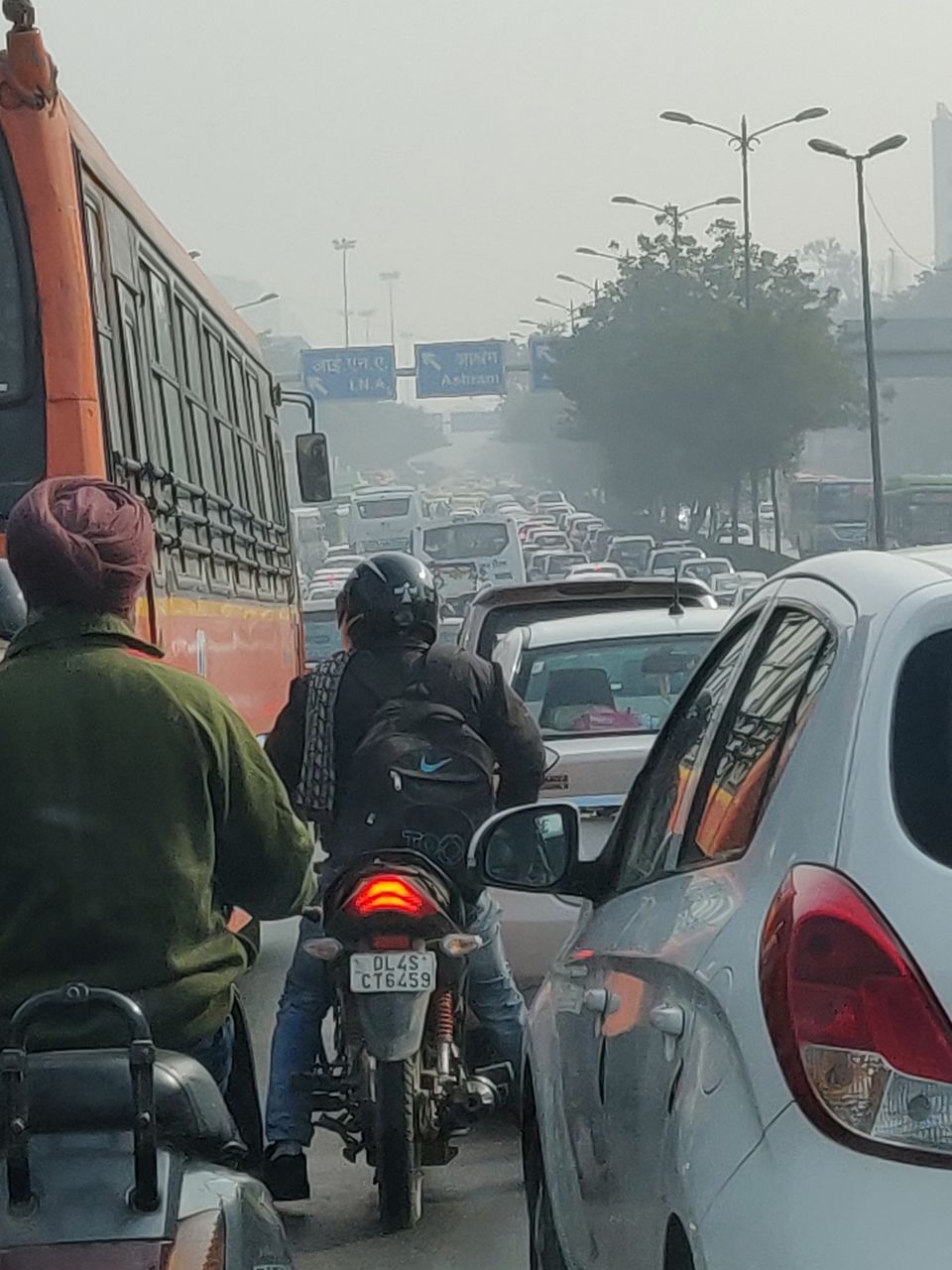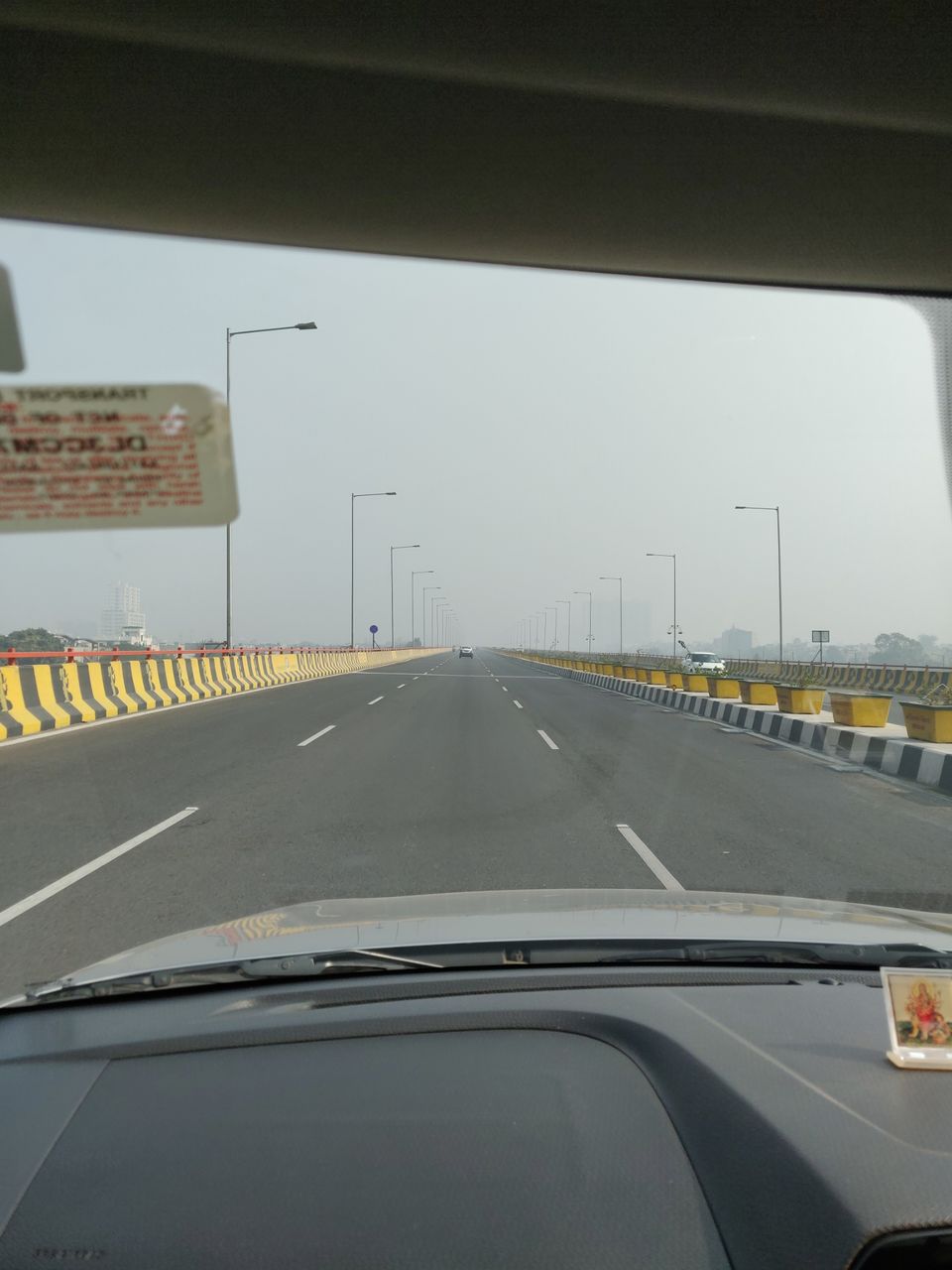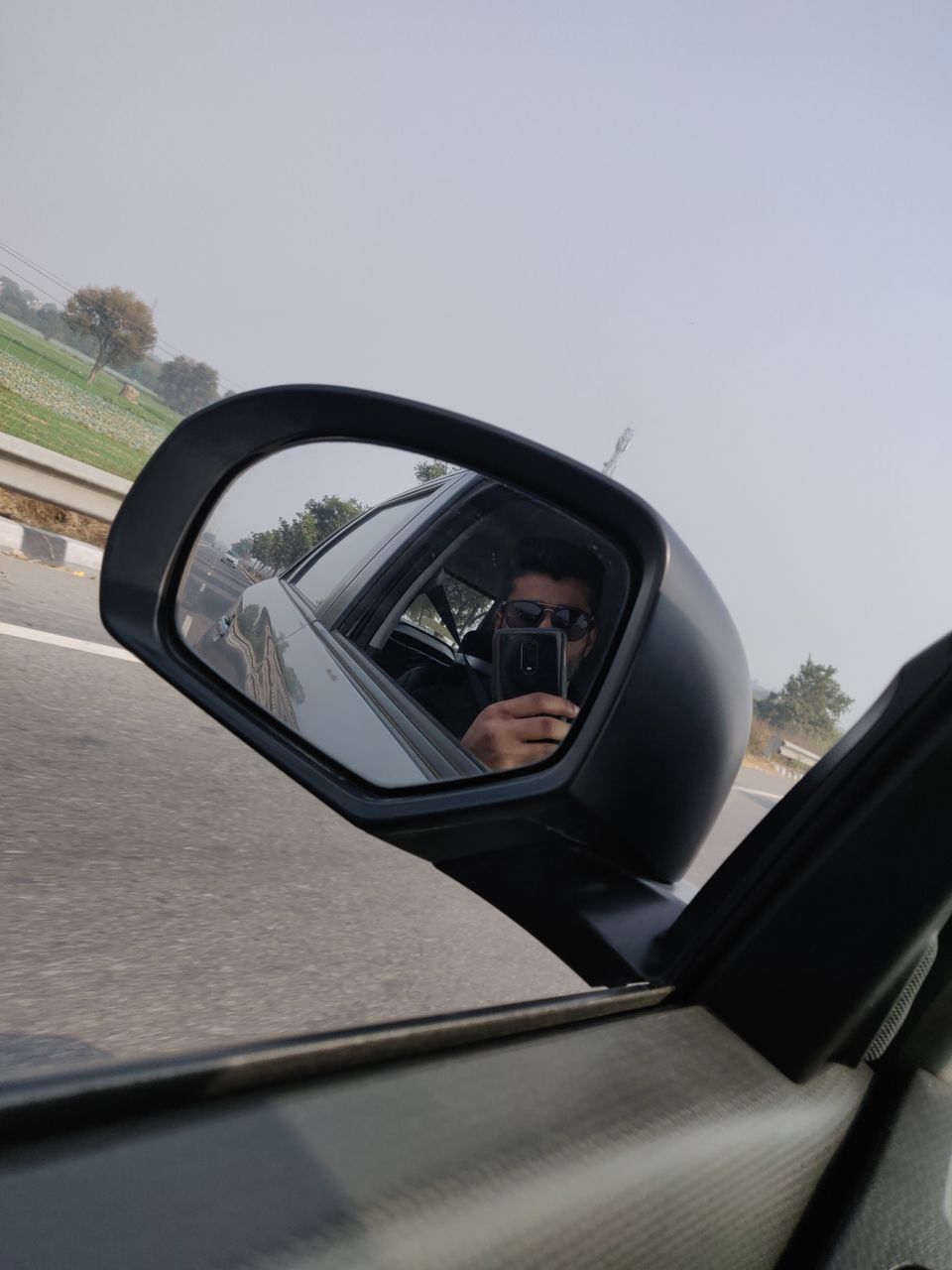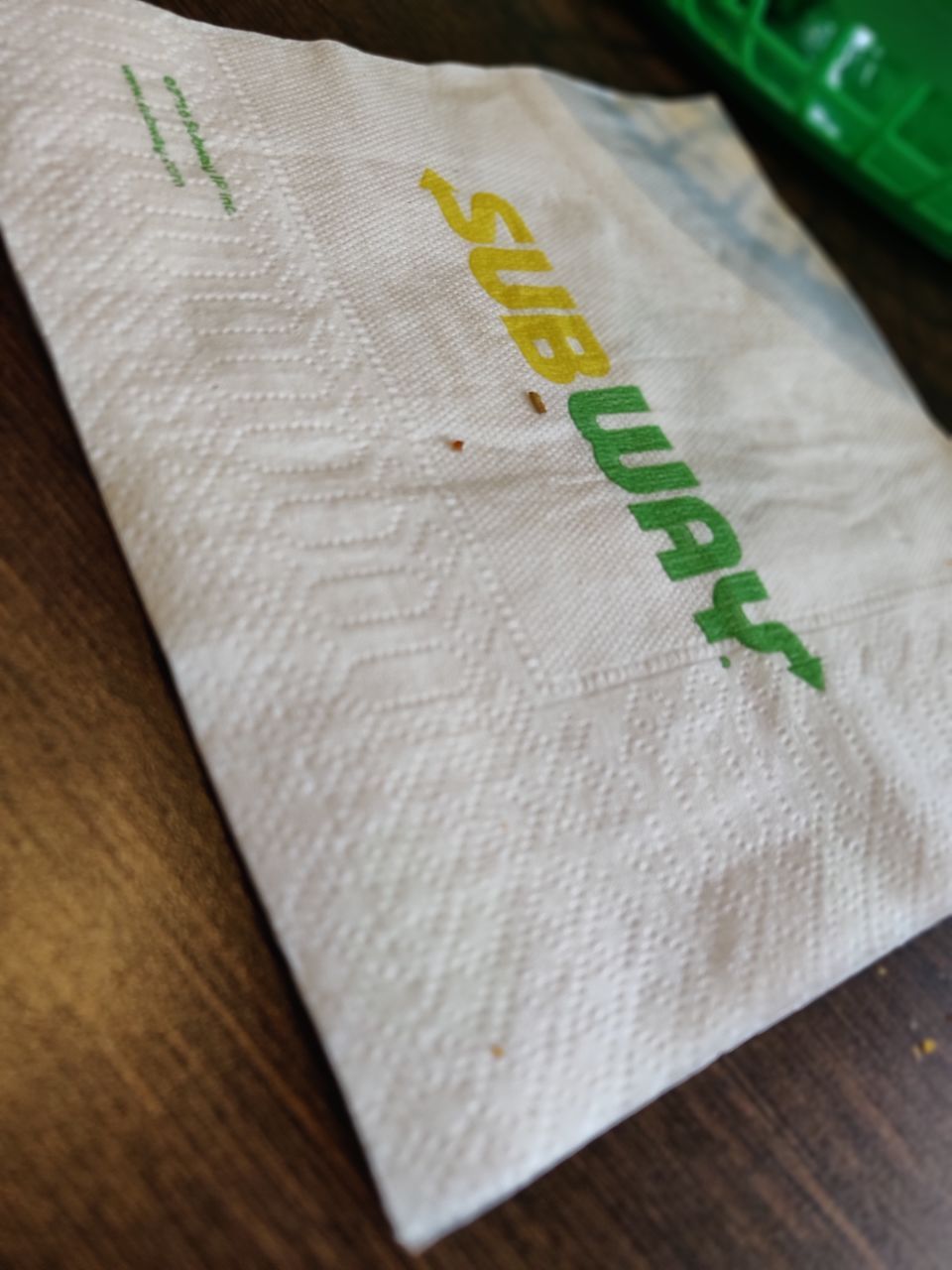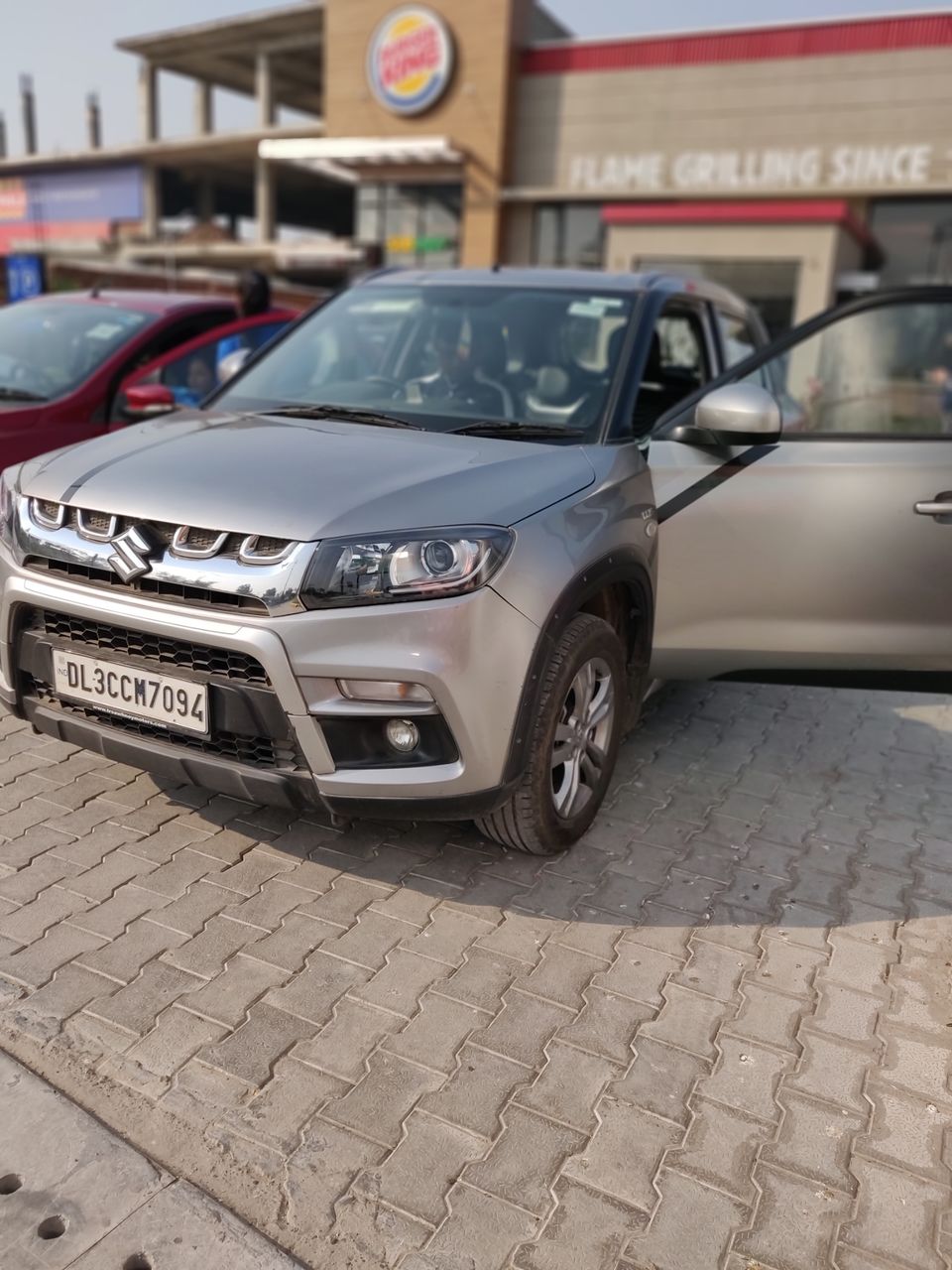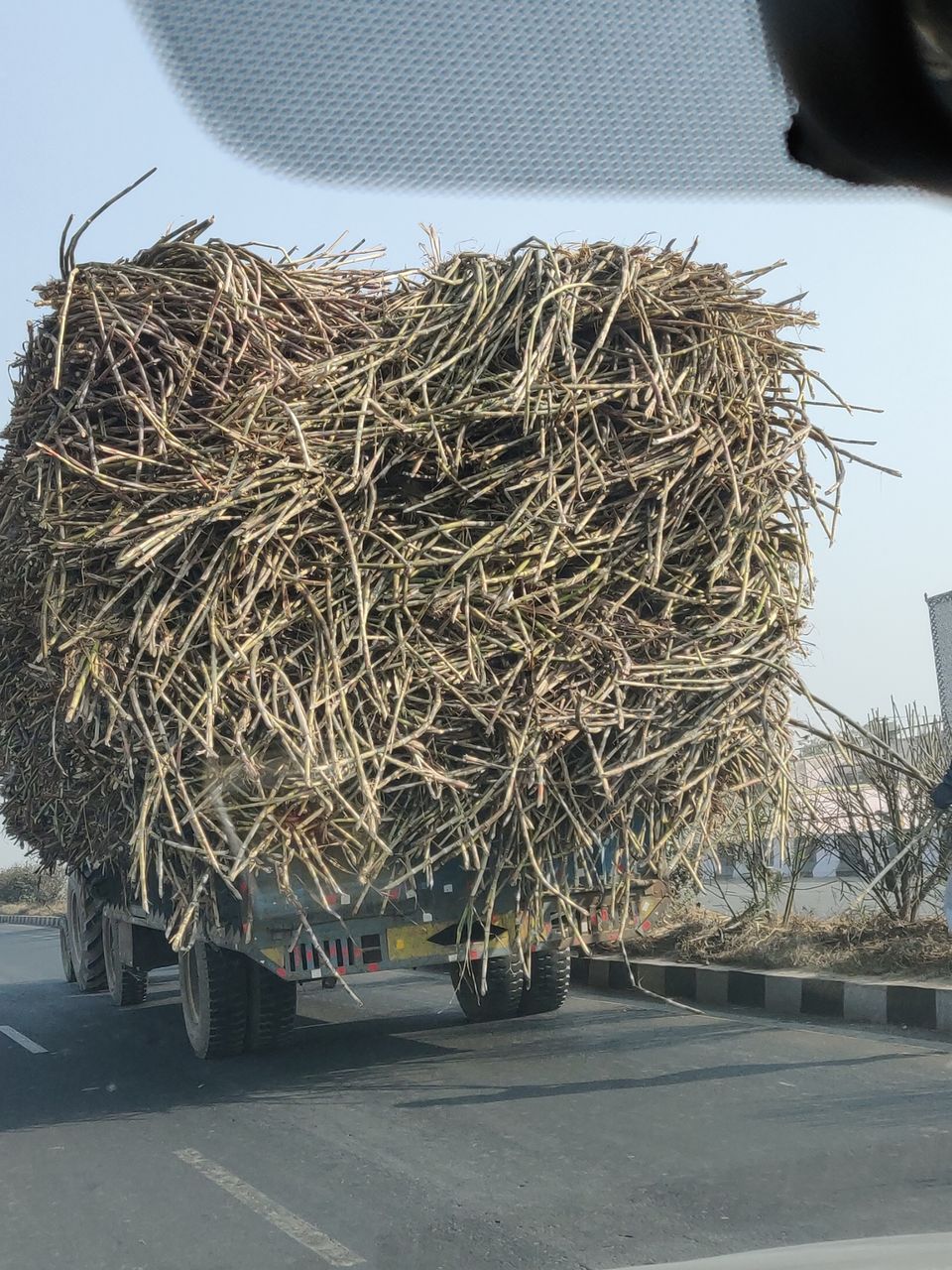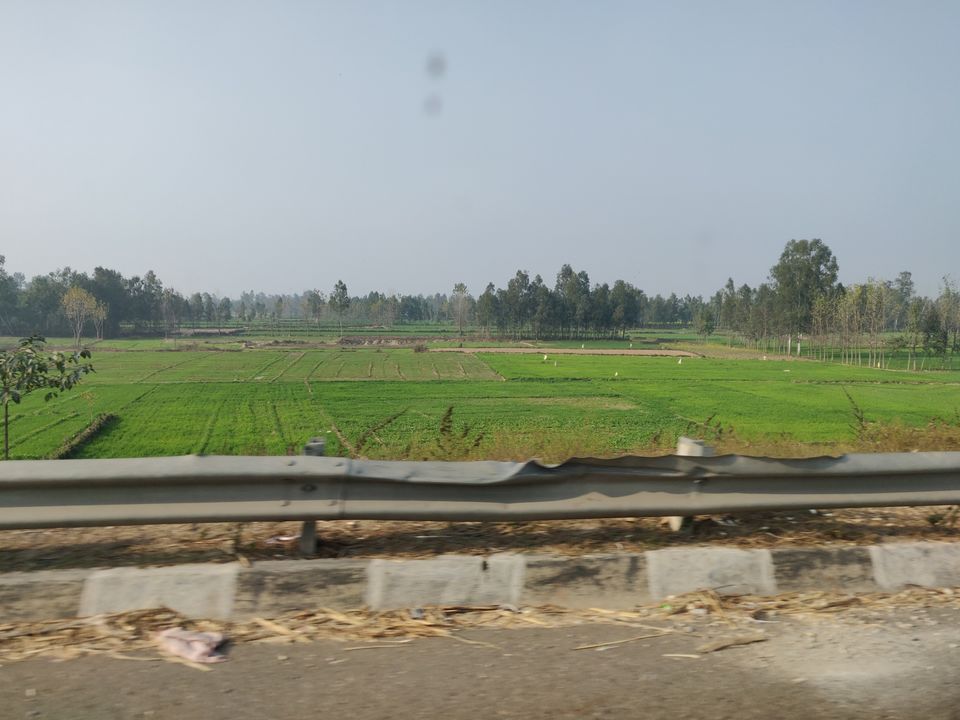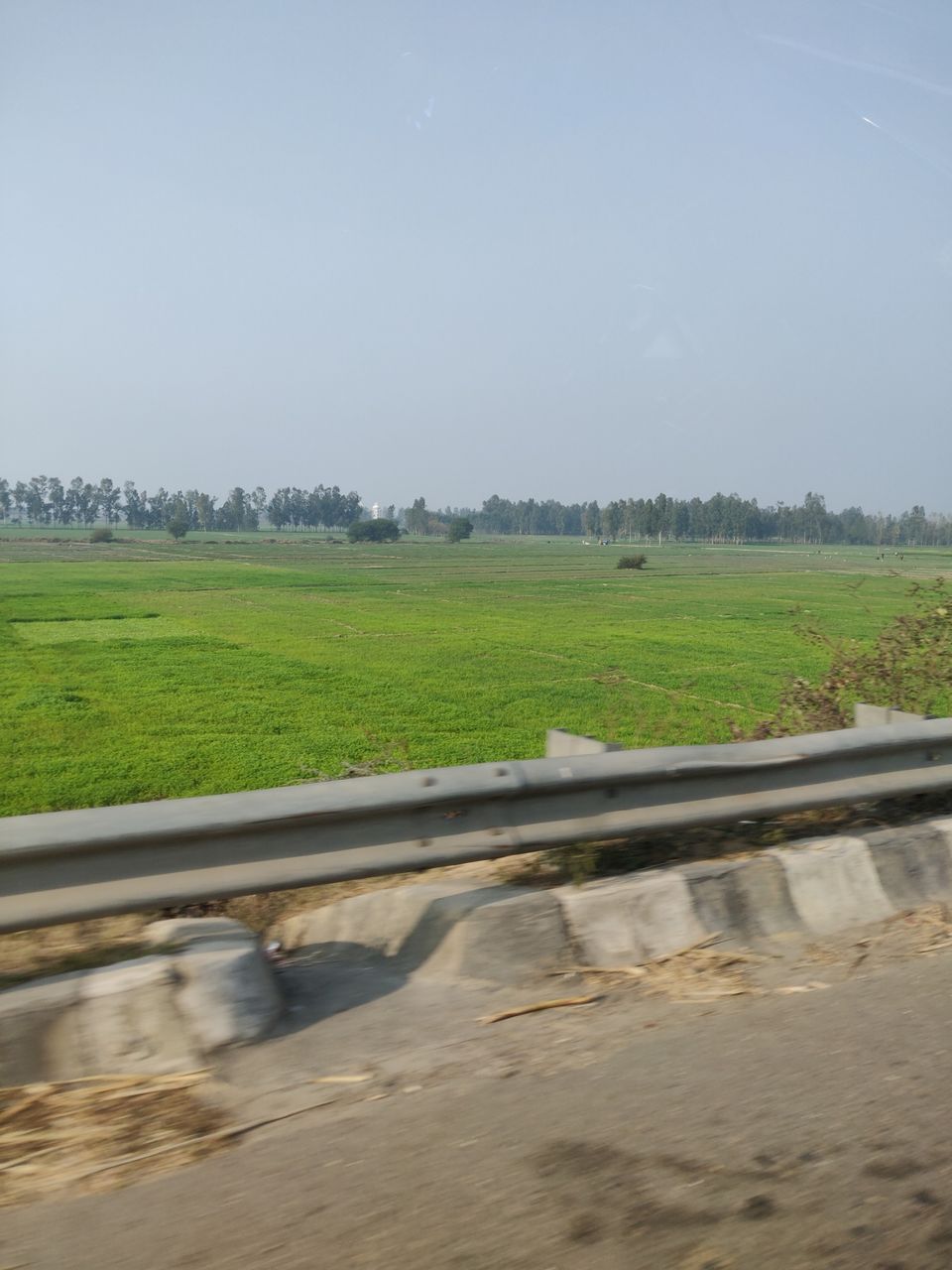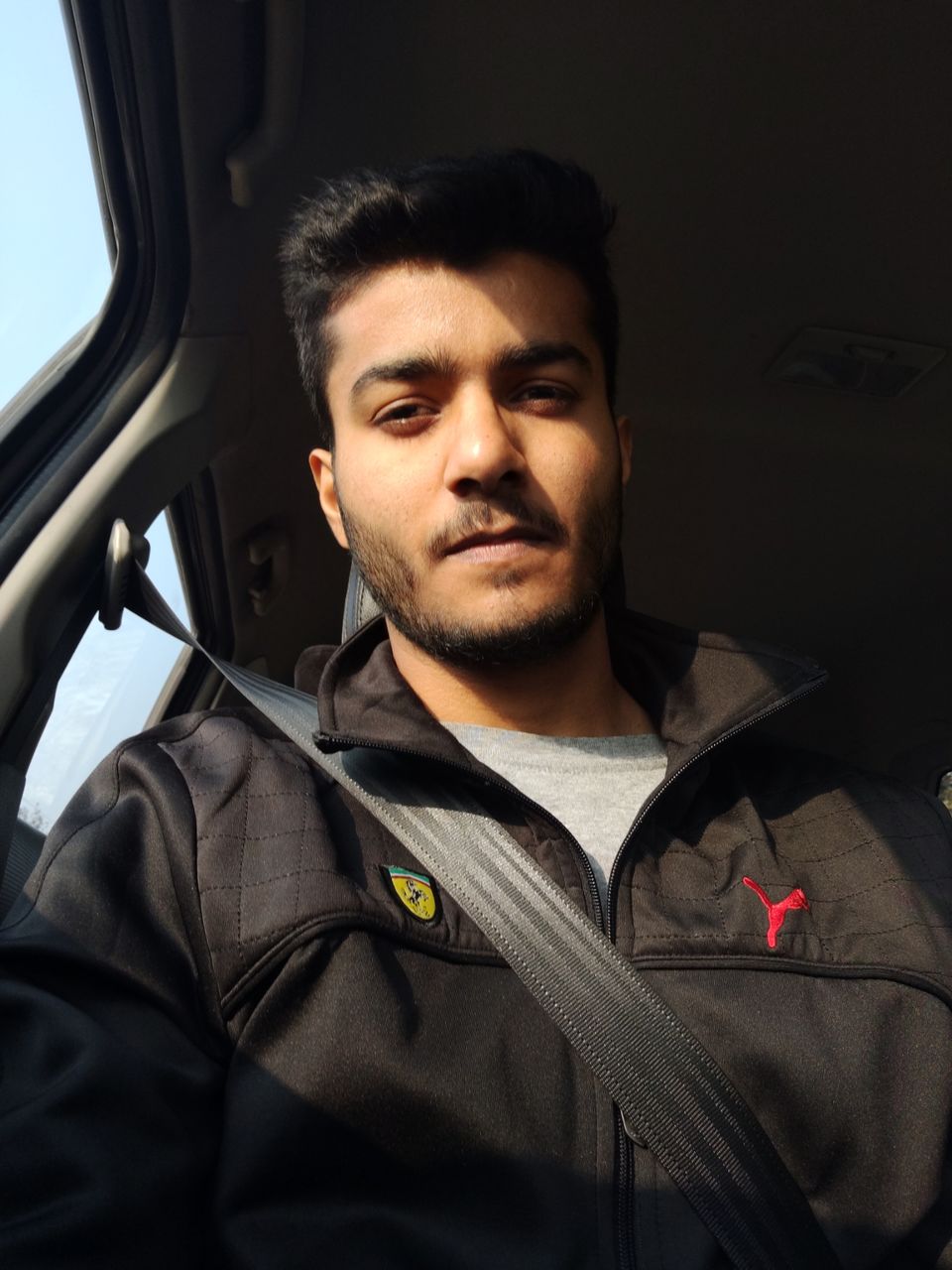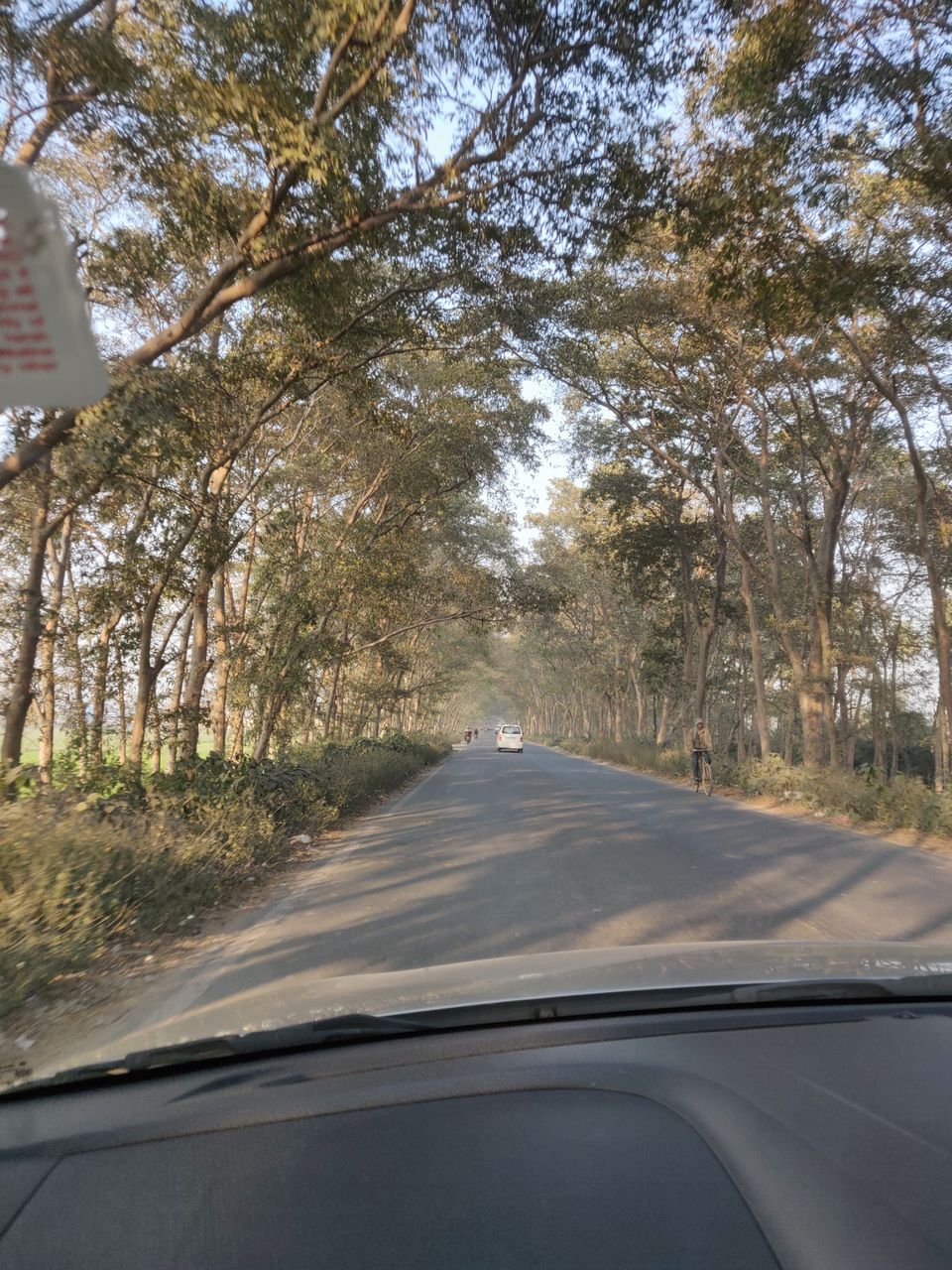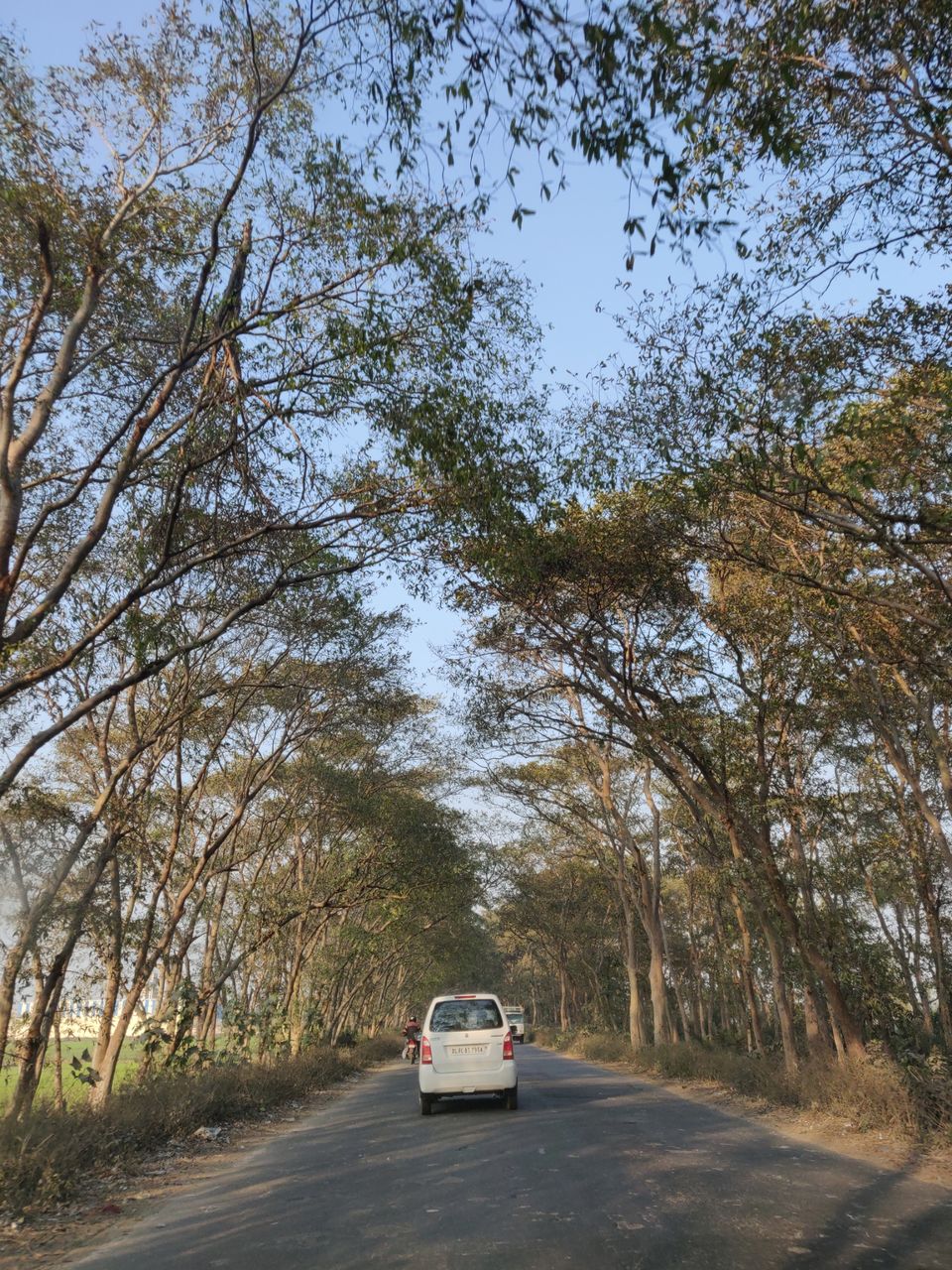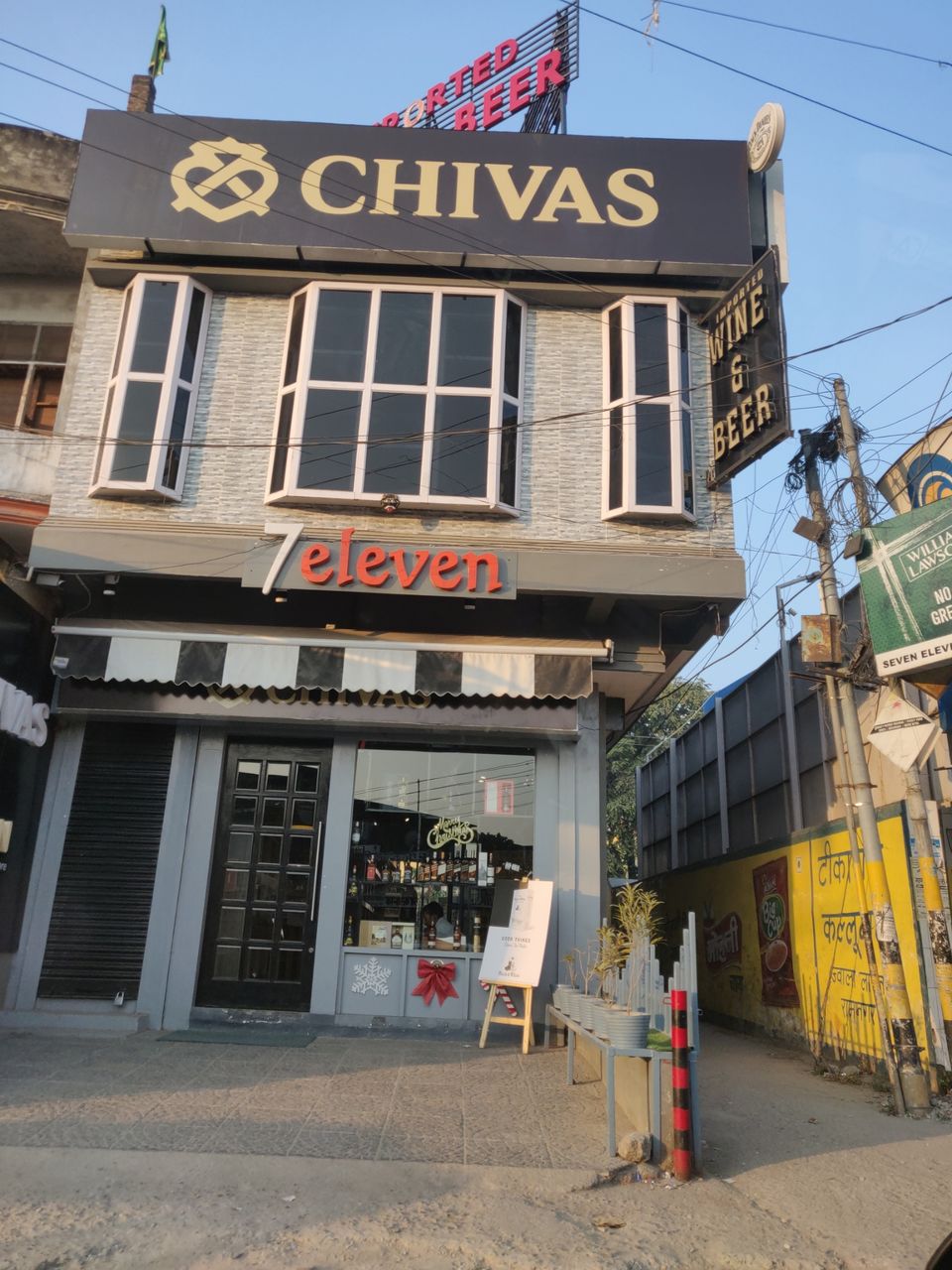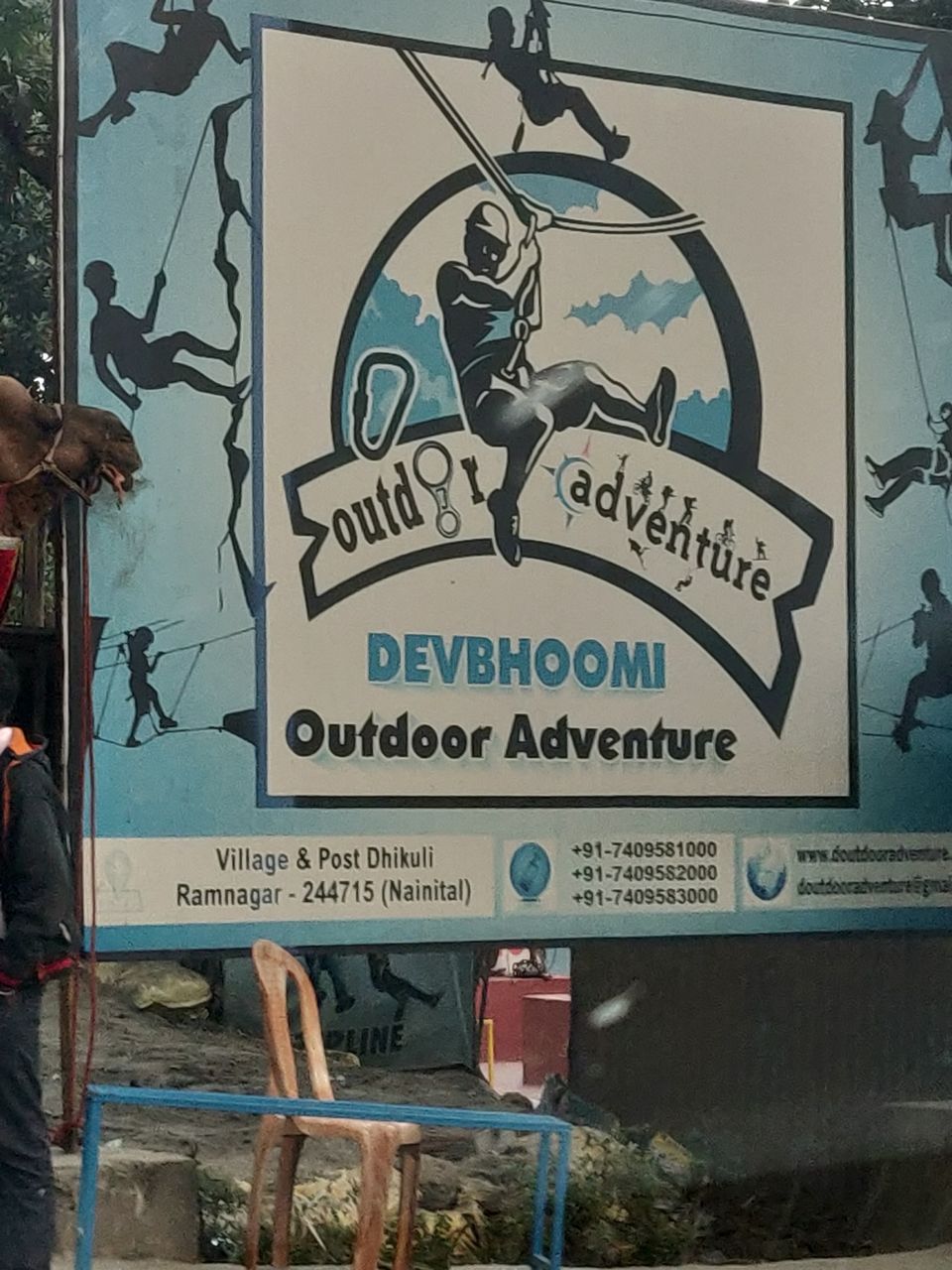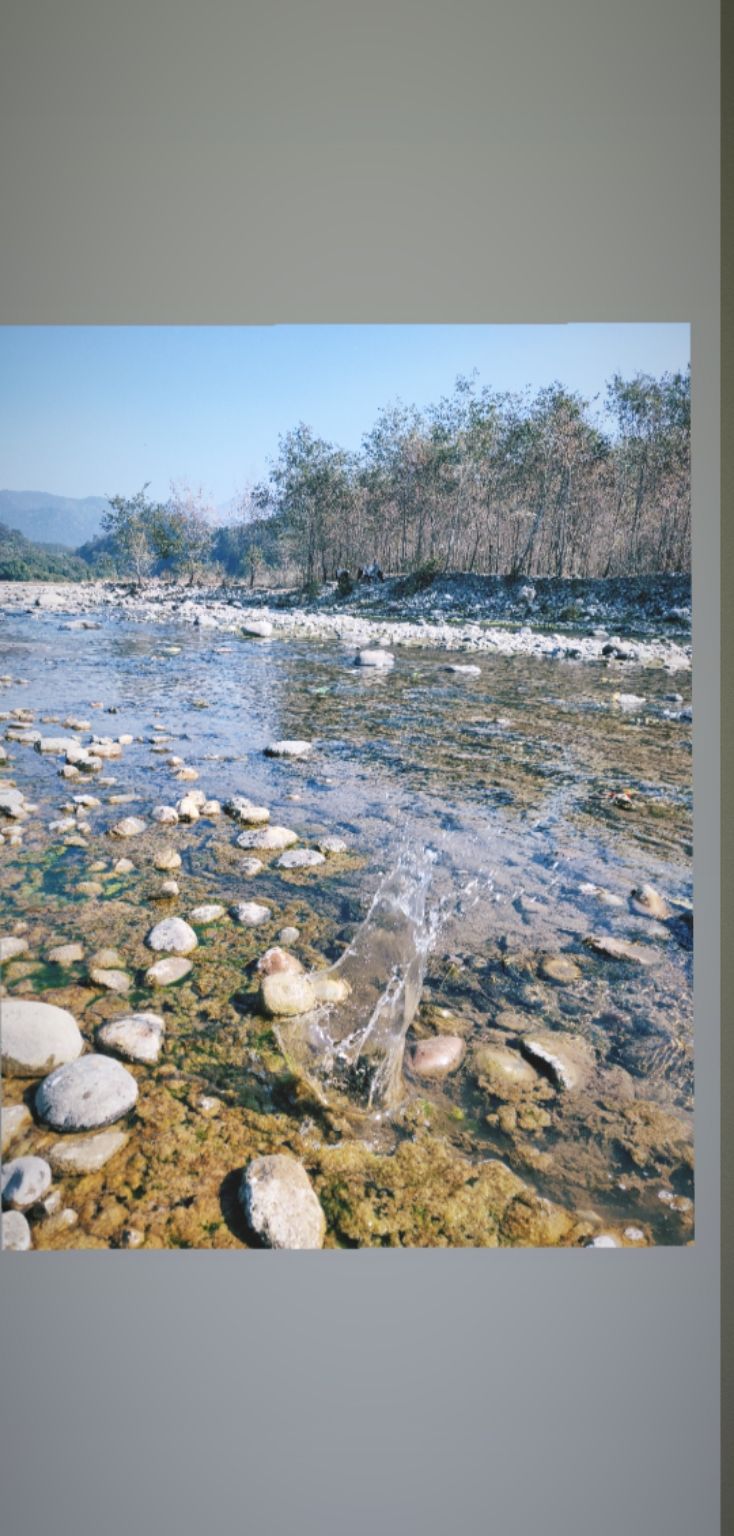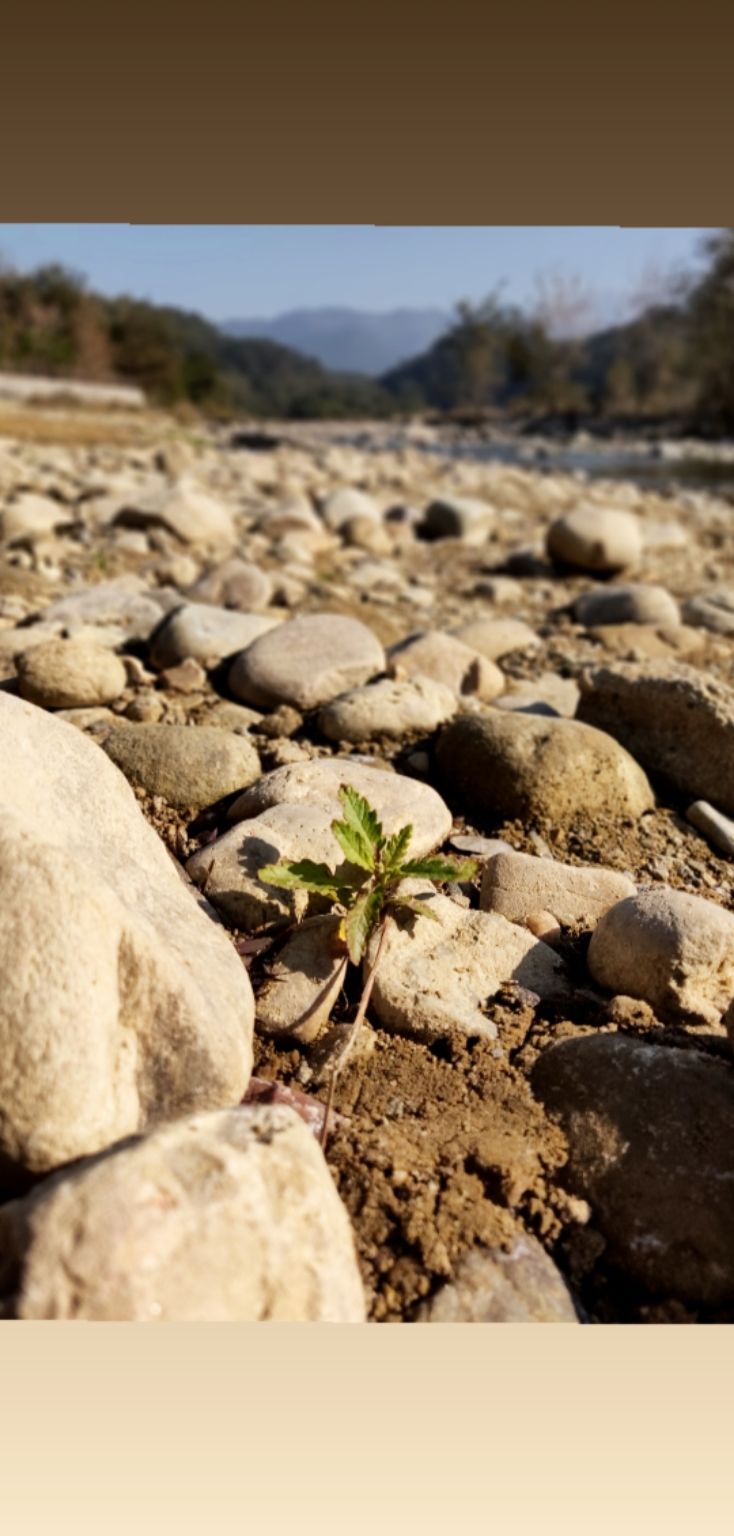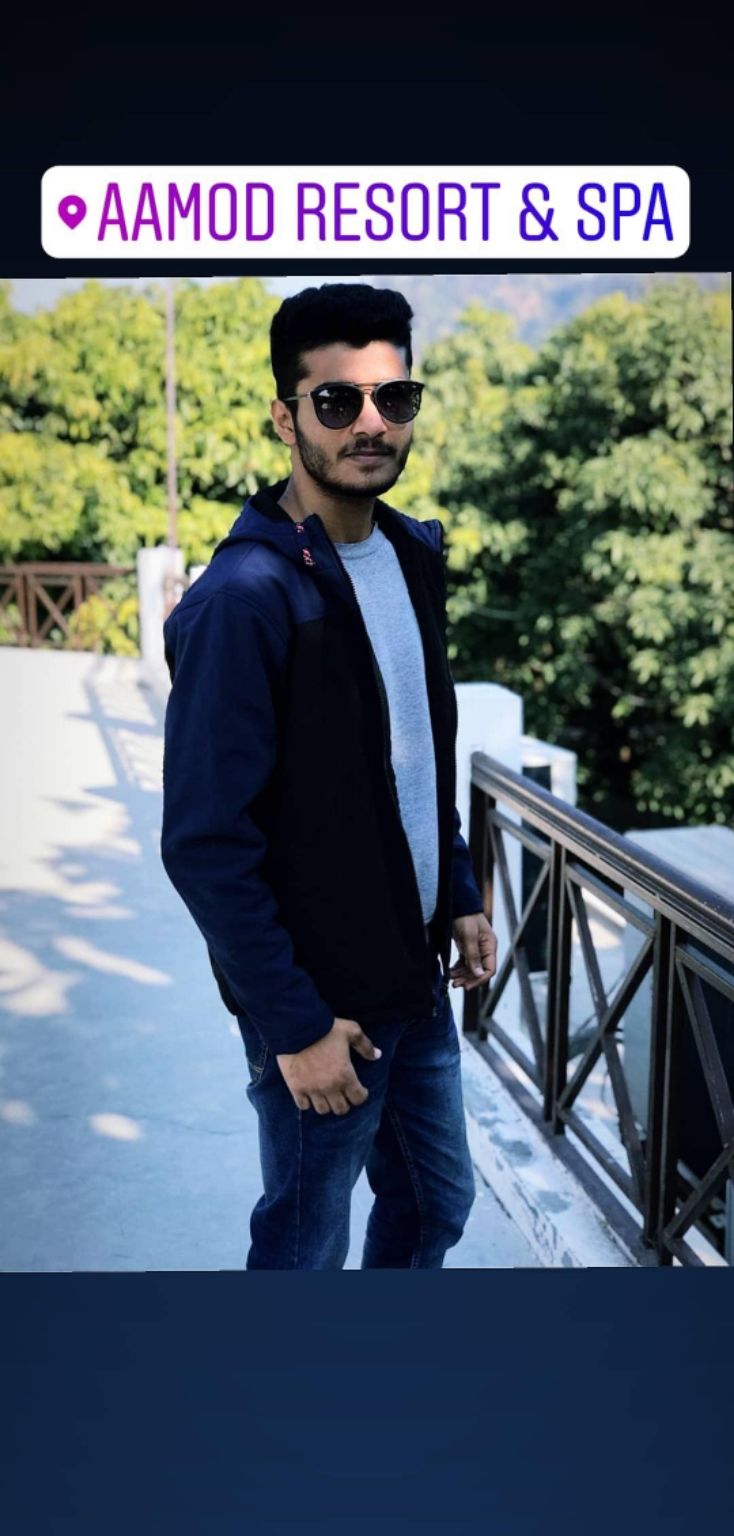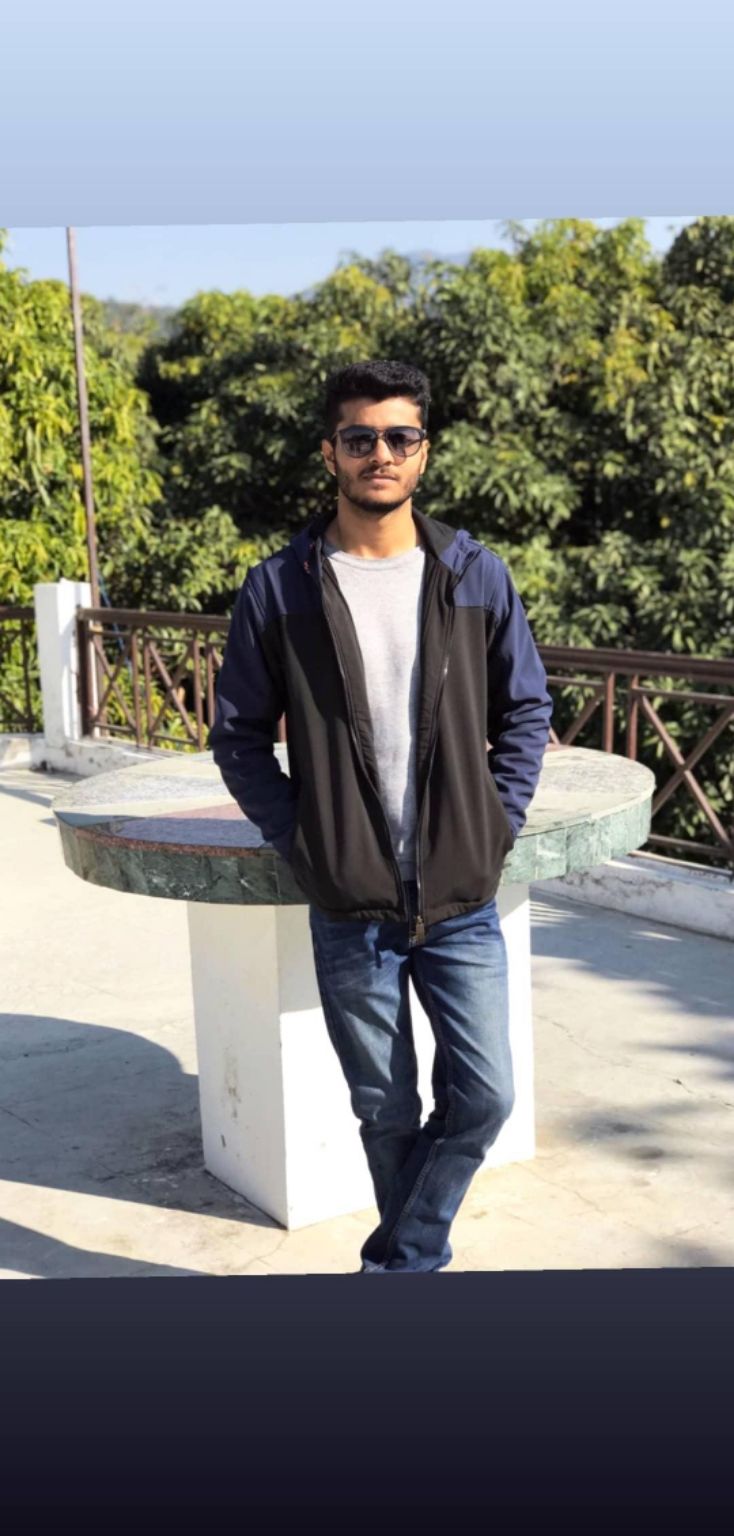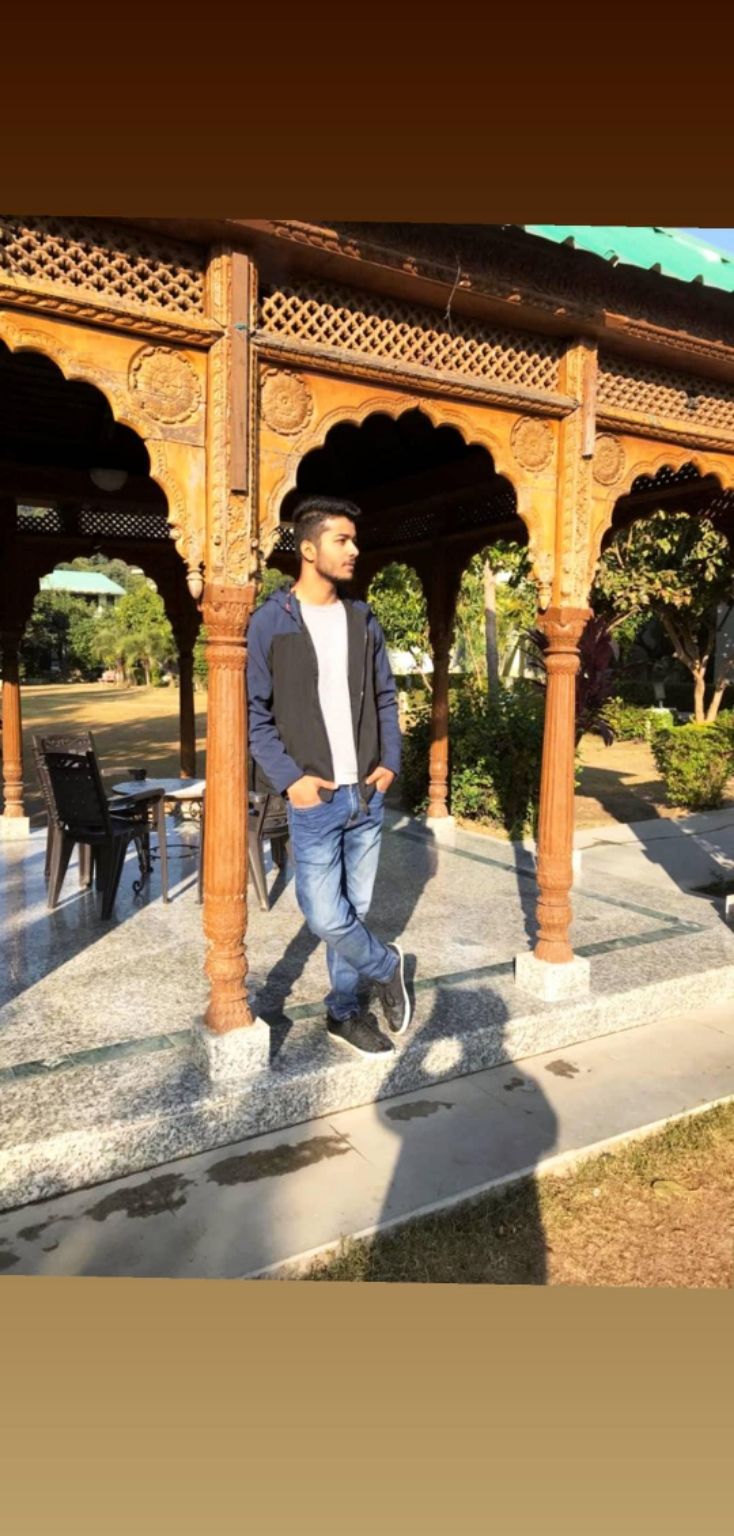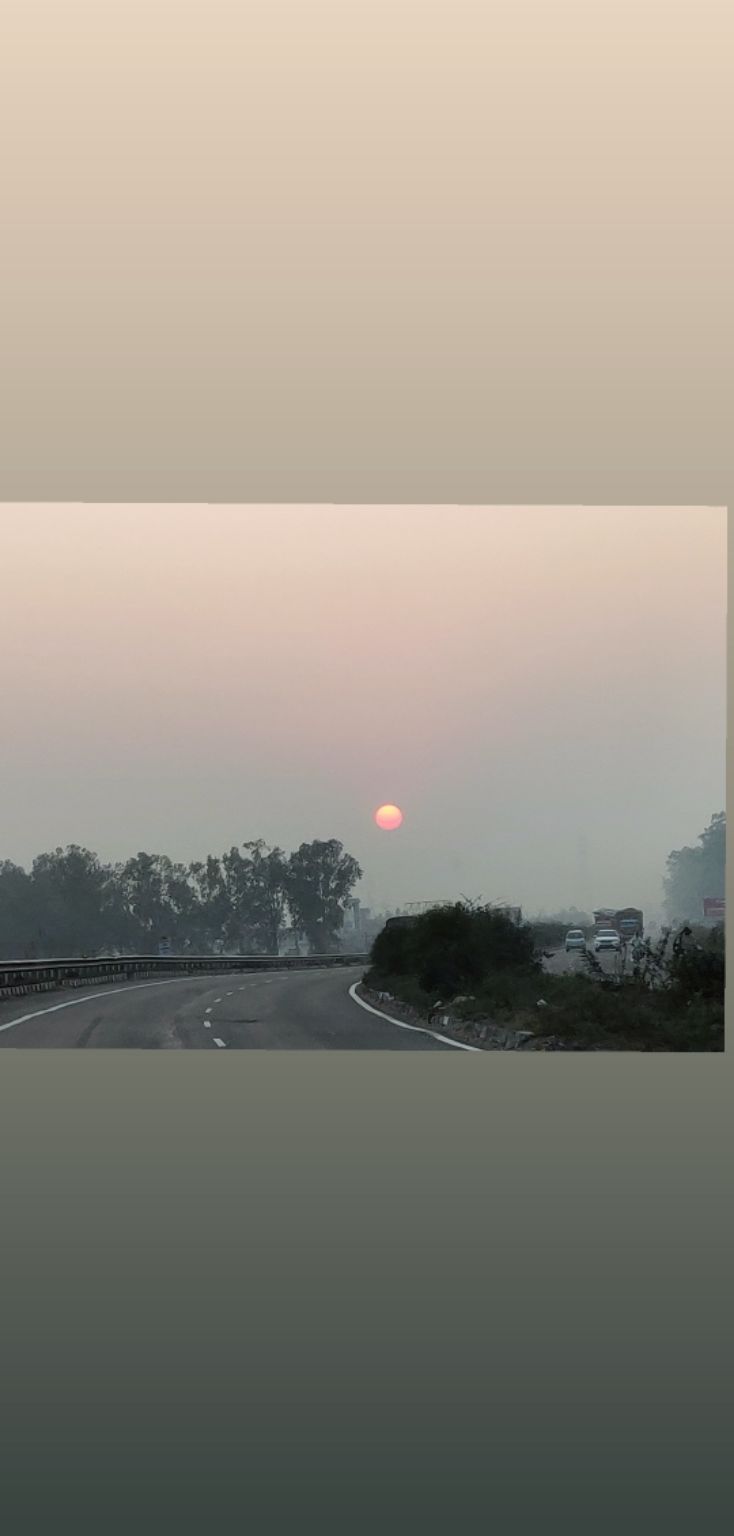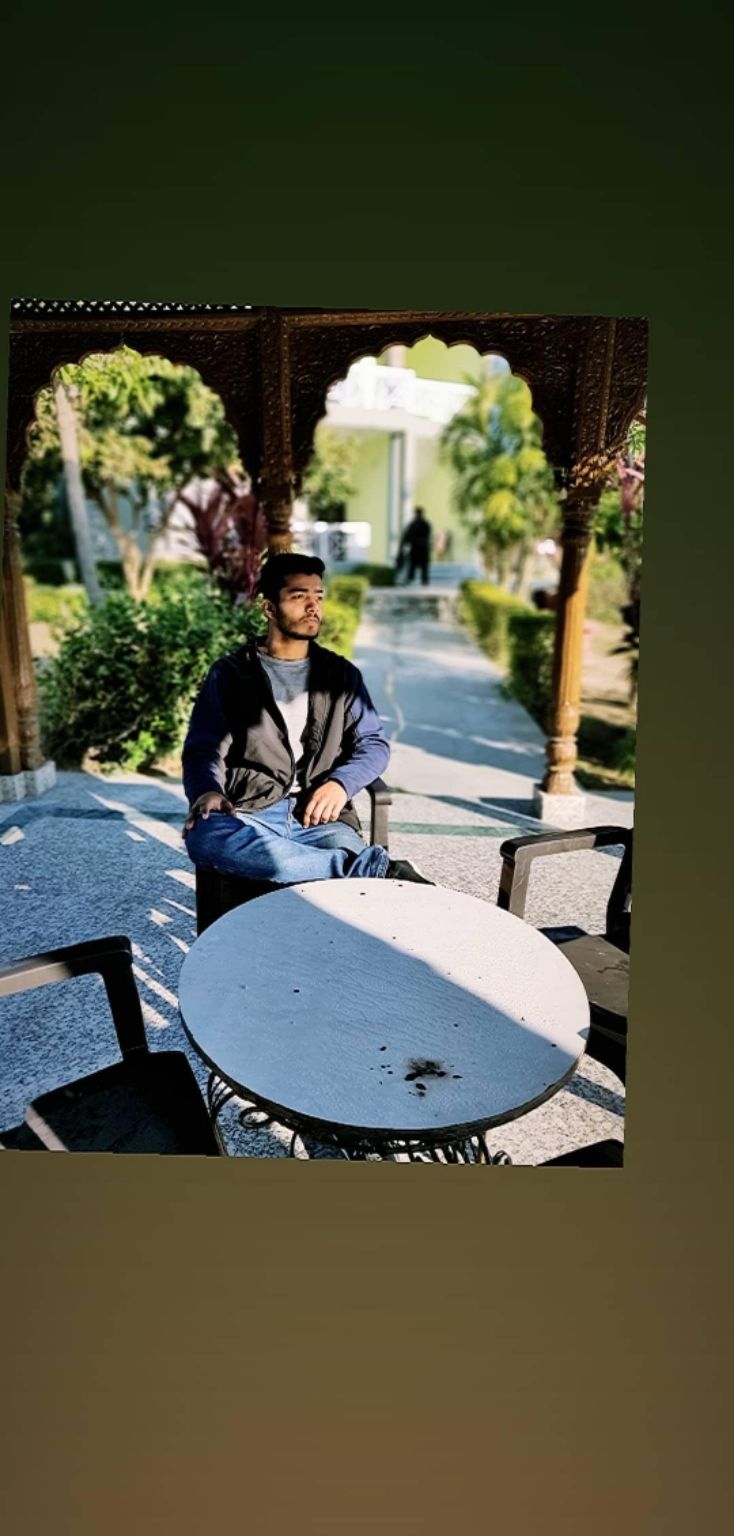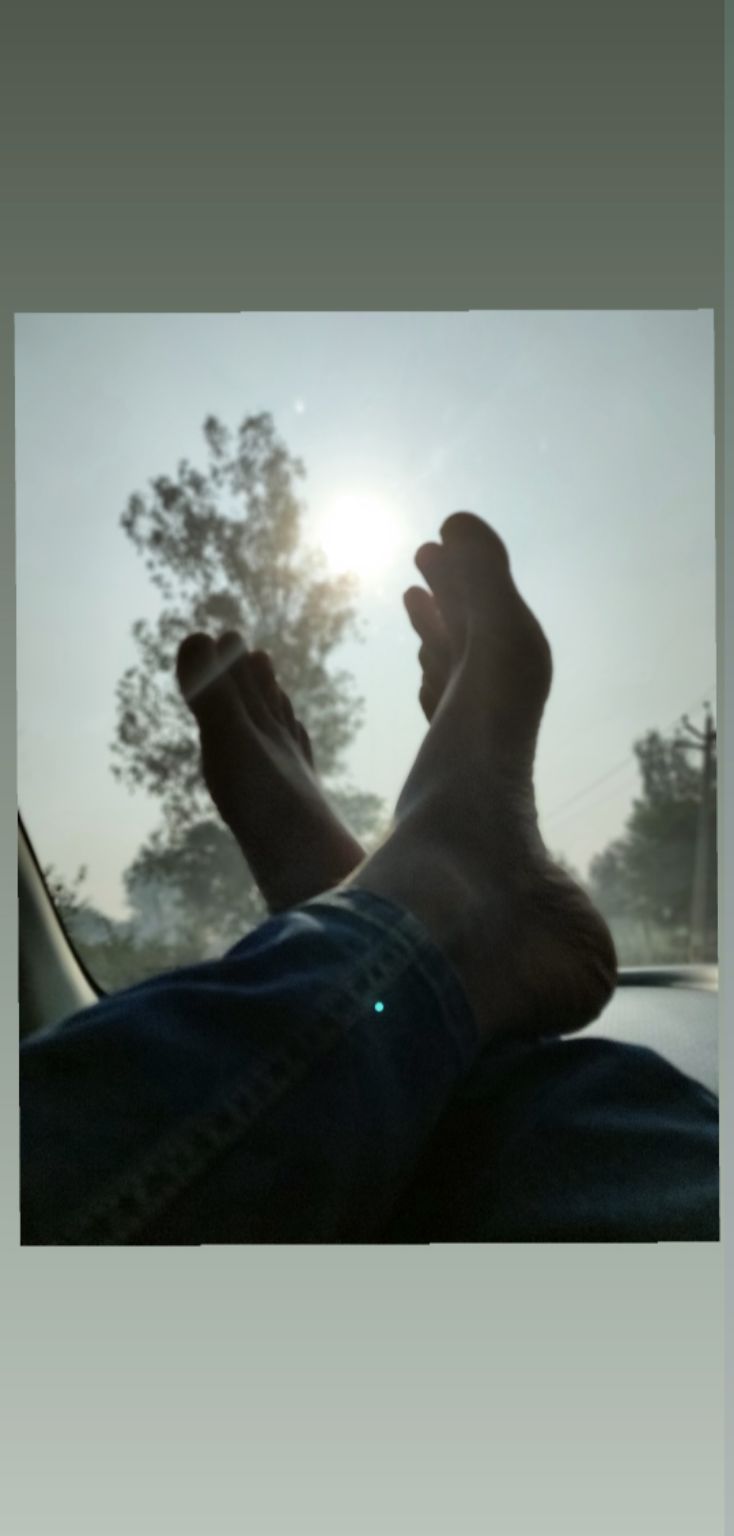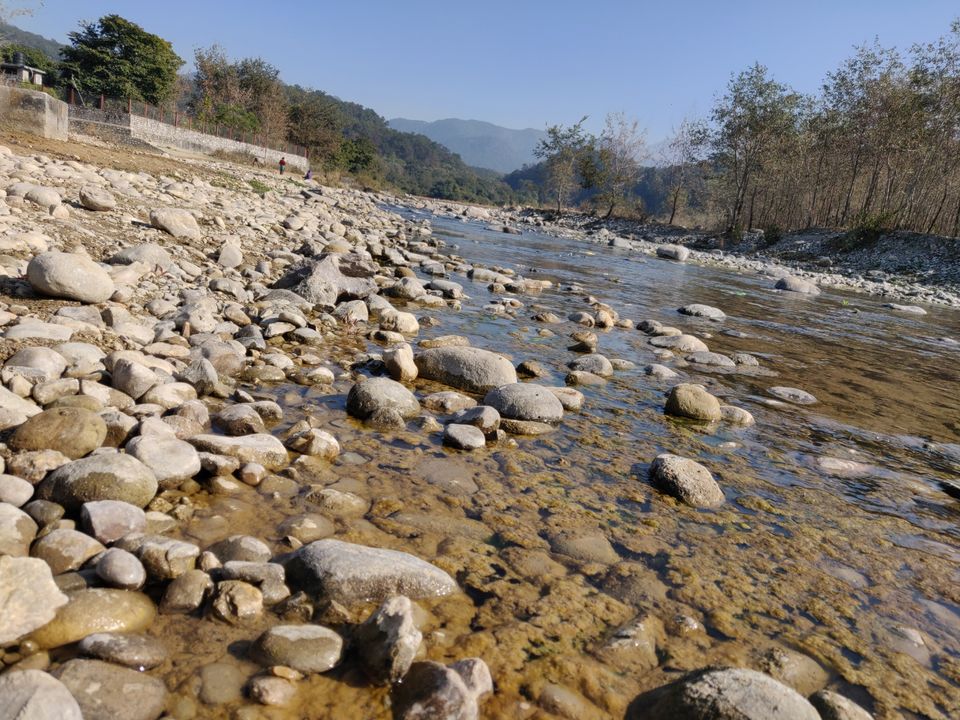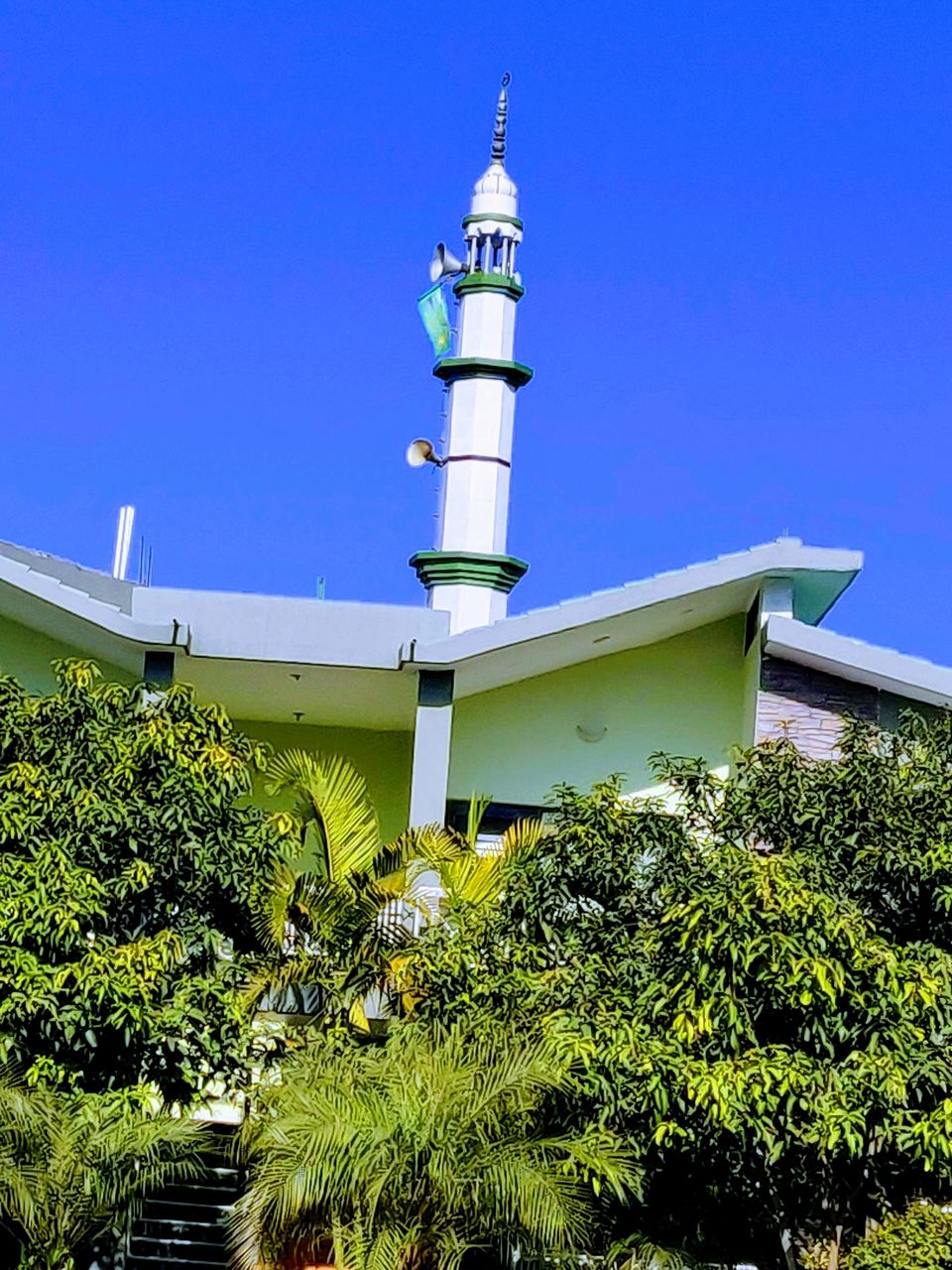 The morning was as beautiful as you could ever imagine when you get up in the lap of huge mountains with the sun rays falling right at your face. At that moment, all you need is a warm cup of coffee and something to munch with that.
After a filling heavy breakfast, we relaxed by the kosi river right behind our resort.
Although, at this time of the year, the water levels in the river are not that great but a river bed is always a great sight to witness.
One can always interact with the locals here, they are pretty much polite to speak with and share the lifestyle with which they live their life.
Like i couldn't stop myself from talking to an old man by the bank who was cutting the rocks on river bed for earning his bread and butter. Travel is all about learning from new experiences, knowing about culture of new places, exploring different lifestyles and blending with diverse environments at different places.
We hit the roads at around 12 noon and the journey back to Gurgaon began.
One thing about leaving Jim Corbett at this hour is that you get to witness a beautiful Sunset on your way back.
Just like our journey to Jim Corbett, we had a single hault on our way back, but this time it was at McDonald's and Dominos at Gajraula itself.
Another quick tip- if you will be travelling through this route soon, then you will have to go through a place on the outskirts of Delhi called 'Pilkhuwa'. An expressway is being constructed on that road so usually there is around half an hour delay on that road. One can use a Google map for that but that will take you through the narrow streets from the inside where the chances of your car being kissed by another vehicle drastically increases ( personal experience).
So Guys, this was a one nighter Jim Corbett road trip i had. And i strongly believe that on a road trip, what actually matters is the journey and not the destination.
Drive safe and explore.
Explore, Dream, Discover!