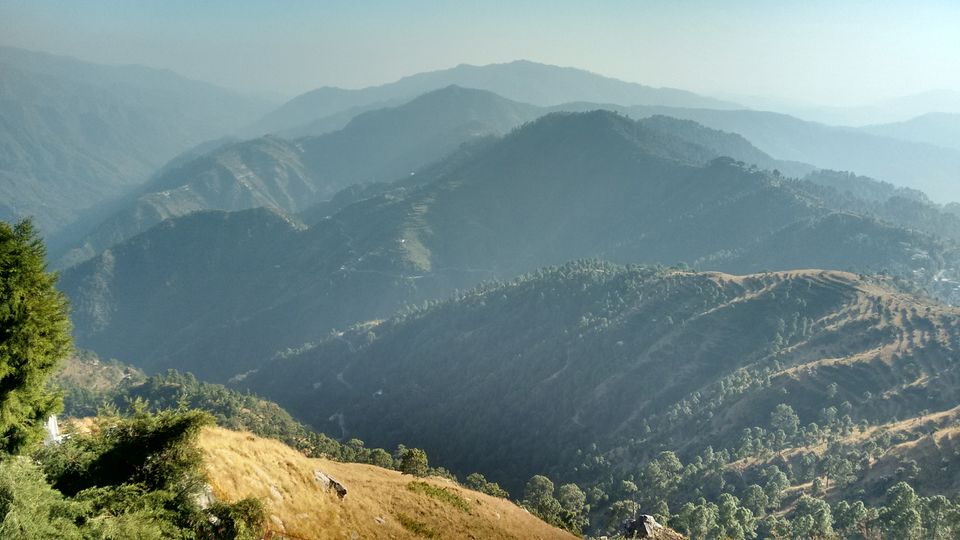 Route to kotdwara..!!
Well kotdwara is 6 hours journey from Delhi if not stucked in a jam... So its better to hurry up in the morning as soon as possible... Well there are many ways to reach kotdwara from Delhi... Volvo's and state buses are most common. One can also get an overnight train to kotdwara but the frequency is very limited.
But if you have a thing for road trips like me then nothing is better than driving down to the place.
If we can get a like minded partner in crime then nothing is better than that and for the very same reason I called up my friend for the trip...
So the trip started early in the morning in order to leave Delhi before the daily jam and be touching over the highway by the breakfast time... Delhi highways have got best to offer over it's highways and one can always take a quick halt at any dhaba or restraunts for grabbing a bite.
We took our halt at bikaner's joint. The joint was decent enough where you can have hygenic food at decent price... We moved ahead hitting the highway once again... Only with filled stomach this time. The whole essence of the drive changes when you are driving on straight broad highways with filled stomach having morning breeze falling over your face and music at background... Good music is one thing that is a must for a good road trip.
The highway part very smooth and enjoy if not struck in traffic... After meerut you take a right turn for kotdwara via bijnour najibabad. The roads are bit rough in these areas as expected in UP, but I am sure the government is doing there best to improve their condition.
Finally by the lunch time around 1200-1300 hrs in afternoon you will be able to reach kotdwara.... We had heard a lot about joint in kotdwara called sidhbali sweet shop famous for it's food.... Had a quick lunch and reached the forest office at kotdwara.
Well it's not very known to everyone but kalagarh tiger reserve is a part of Jim Corbett National park and it has a new entry which has come up from vill Sneh at kotdwara. It is the western most entry point of Jim Corbett and since newly opened very much unexplored as well as untouched by the world. The entrance is itself gives you goosebumps of Kaal movie... The entry in the jungle is on permission from Forest department at a minimum charges and even the guest house inside the jungle can also be booked at fair prices... There are different guest house inside the jungle giving you different jungle safari routes and distances... We choose for the maximum distance and jungle safari of around 18 Km inside jungle. The safari is only possible on forest gypsy's which are open and full of raw adventure... The safari encompasses the entry via river crossings... Mountain trails on gypsy on a trek which is hardly a motorable trekk... But at the same time so close to the nature and wildlife. When in jungle, live by the laws of Jungle... Well you can actually feel that in Jim Corbett...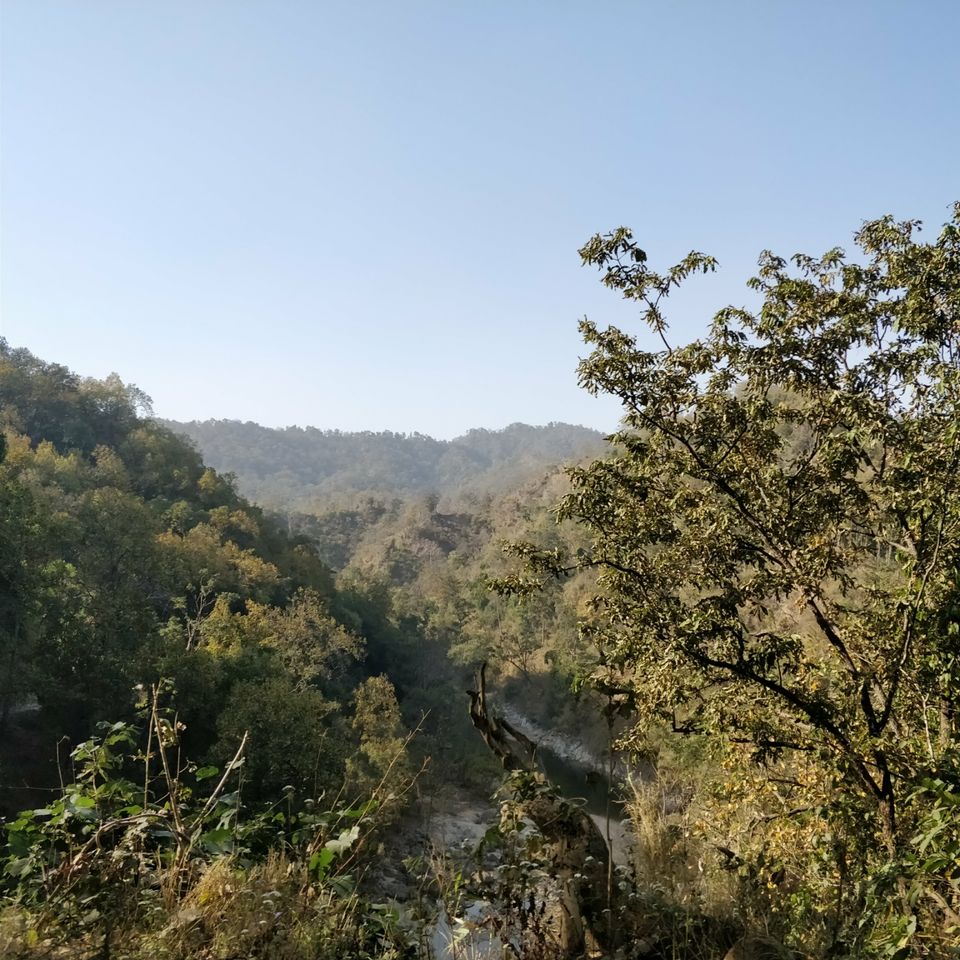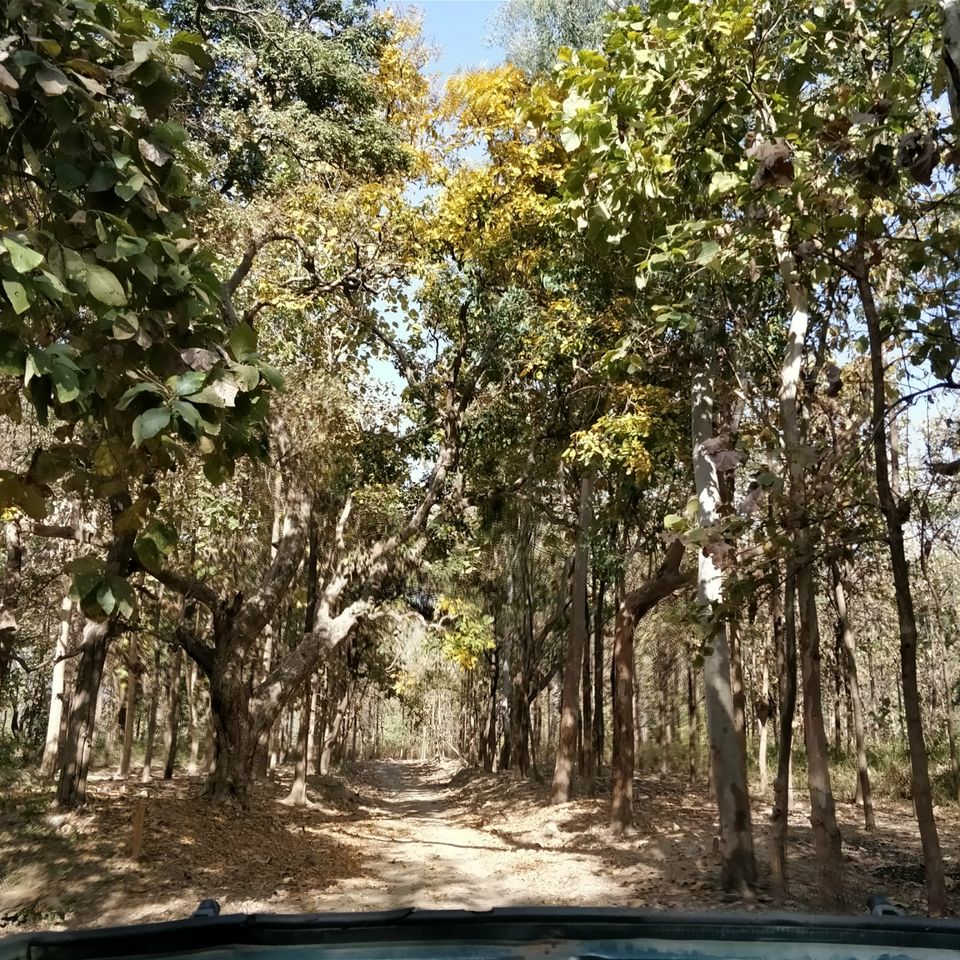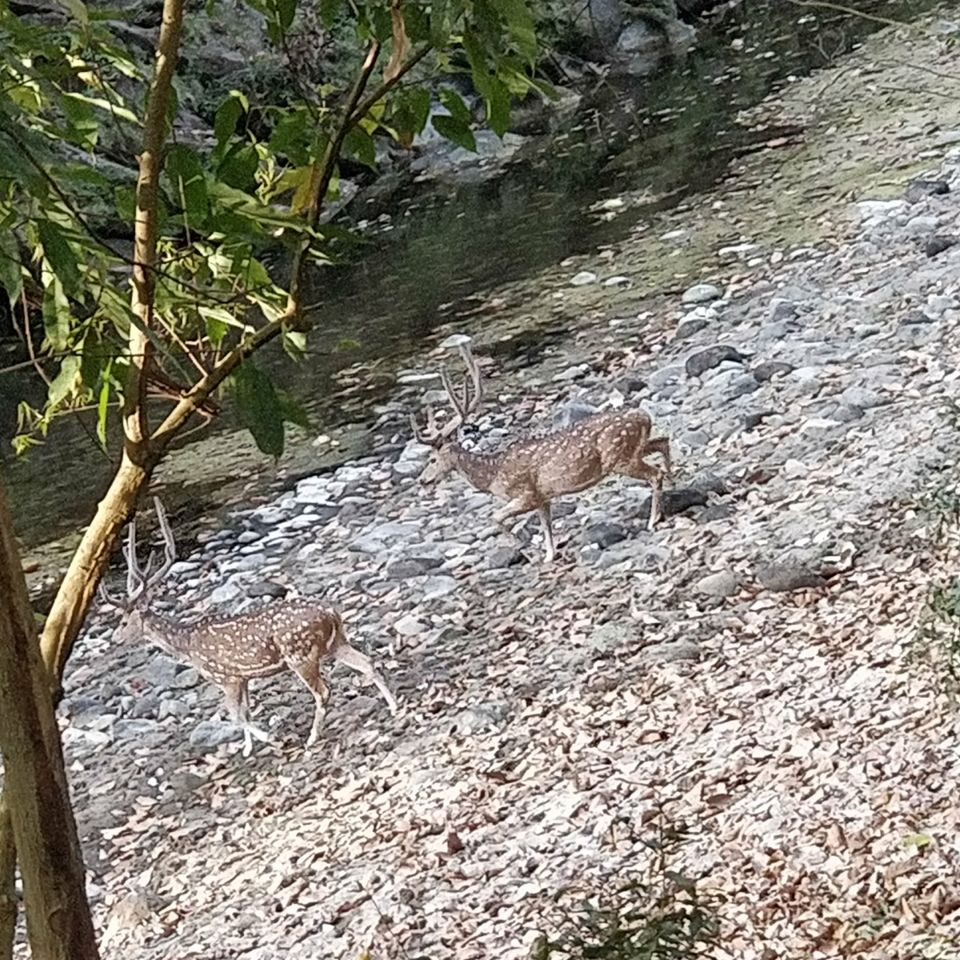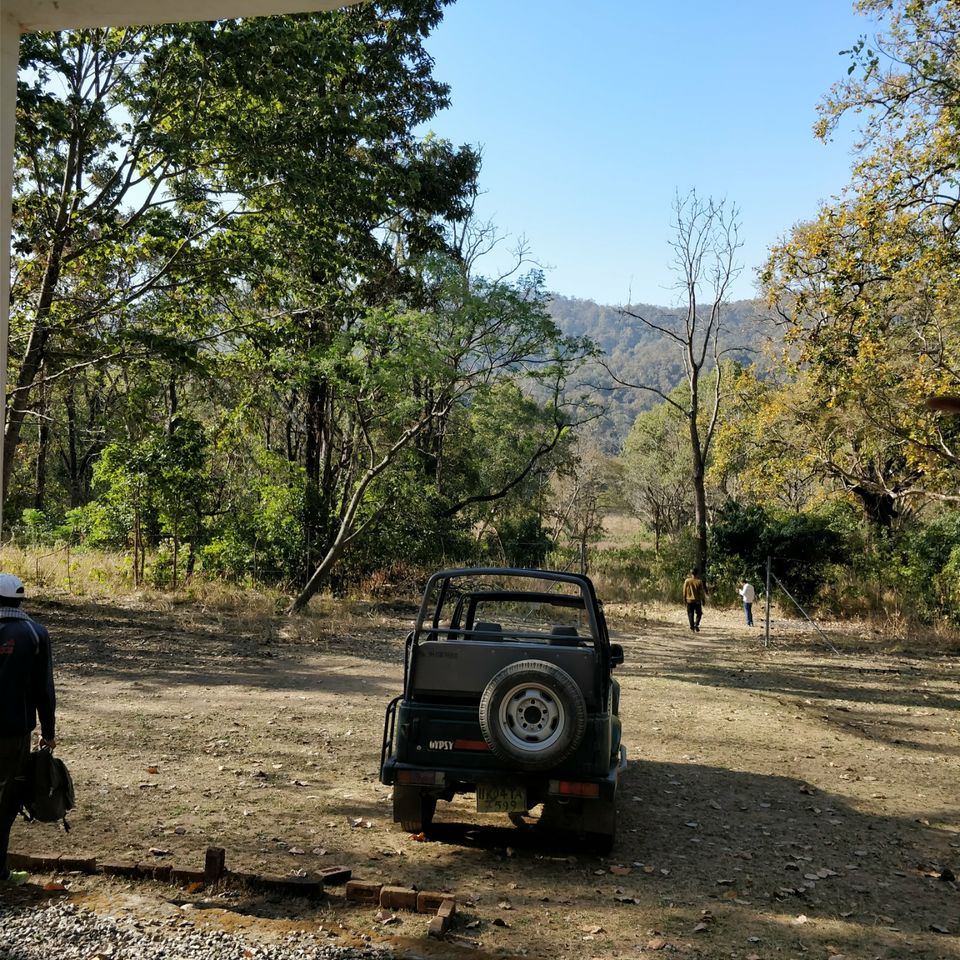 We reached our guest in Sona nado range inside Jim Corbett after an enthralling safari of nearly two hours.... The guest house was British era type old but antique... A word about guest rooms.... These are government guest rooms so no very well equipped but full of all basic amenities... The forest guards and caretaker are very helpful people.... They will help you more than you can expect. The guest house is surrounded by elctrified barbed wire as the tigers are very frequent visitor of that place... The network is not at all available. hence, true escape from world and routine without any hindrance... For whole evening we relaxed with a sweet tea made of Chula by the caretaker and enjoyed in our company... As the dusk shadowed the jungle... We moved out for night safari in our gypsy. Although not officially allowed but can be managed by requesting forest guards in lieu of making calls to home about the safety of ourself... Since it's quite dangerous in night you have to be more contious in night.... After making quick calls at network catching places we moved more ahead for night safari which was full of thrill and fear... Although we couldn't see much of animals but the whole aura was itself an experience to remember....
The Dinner
The guest houses are equipped with the essentials but if you want to have meals then one need to carry raw material themself. Aware of the fact we carried our own raw material and having nothing much to do... Went upto treating dinner to ourselves. There was no gas at the guest house but a chulla. So we prepared our food at chulla itself. It's always quite an experience to do thing in traditional way. Preparing food on a chulla is one of them. As we were not so much of chef and aware of our abilities in cooking, we made maggi along with ready to eat pav bhaji... But yes you can always like anything prepared by your own hands no matter how is it in reality...
Being a jungle location with frequent power cuts we had a candle light dinner and went out for a small walk inside the boundary of the guest house... The sky always look different from jungle... Totally different... With the clear stars without any smog screen one can see all the constellations in the sky visible from our hemisphere. You wont know when the time will pass while star gazing... And then with all these pleasant memories you can fall of to bed.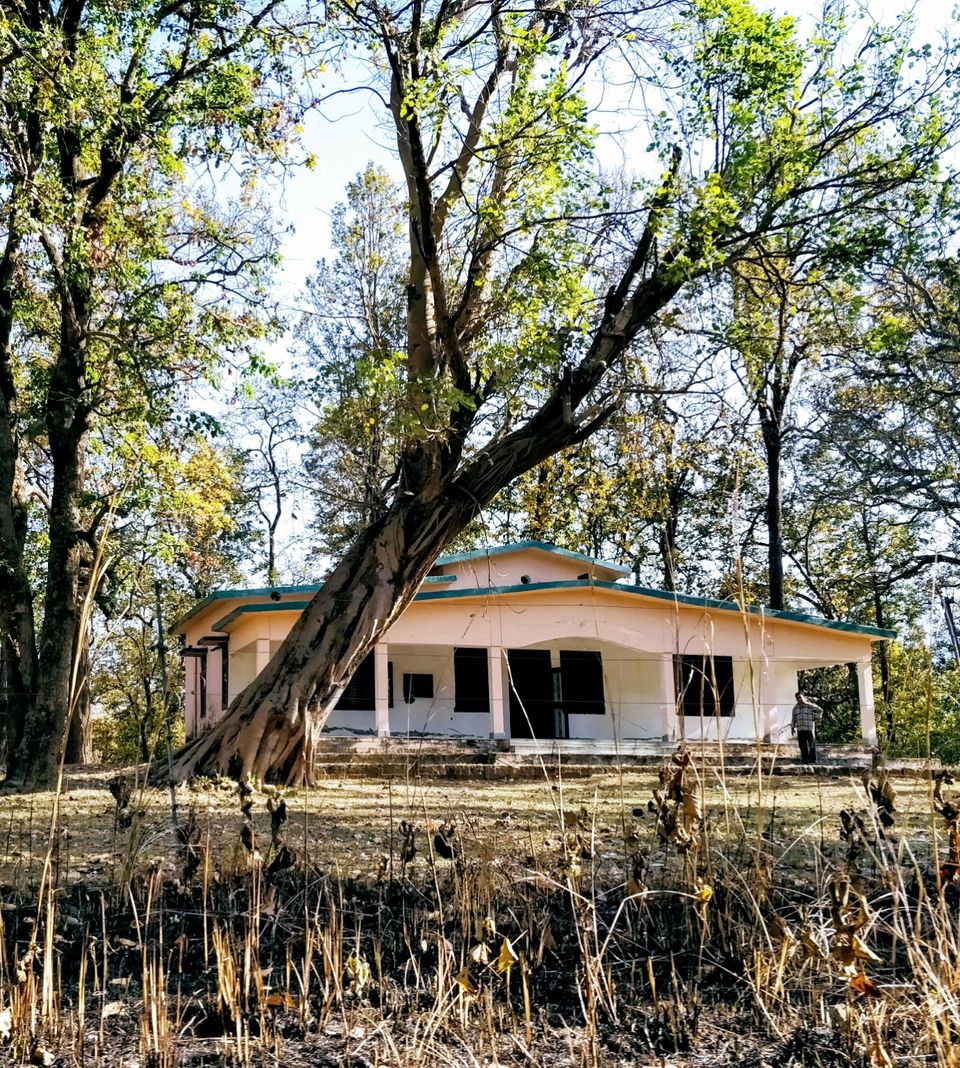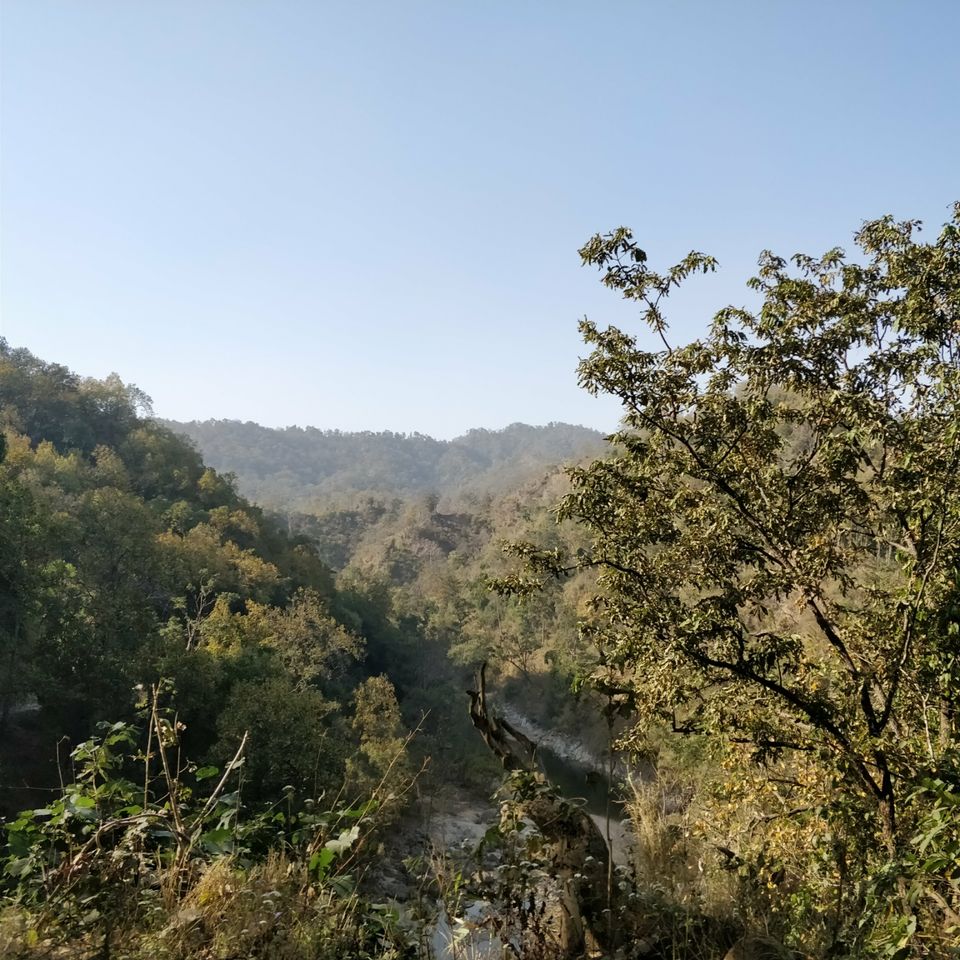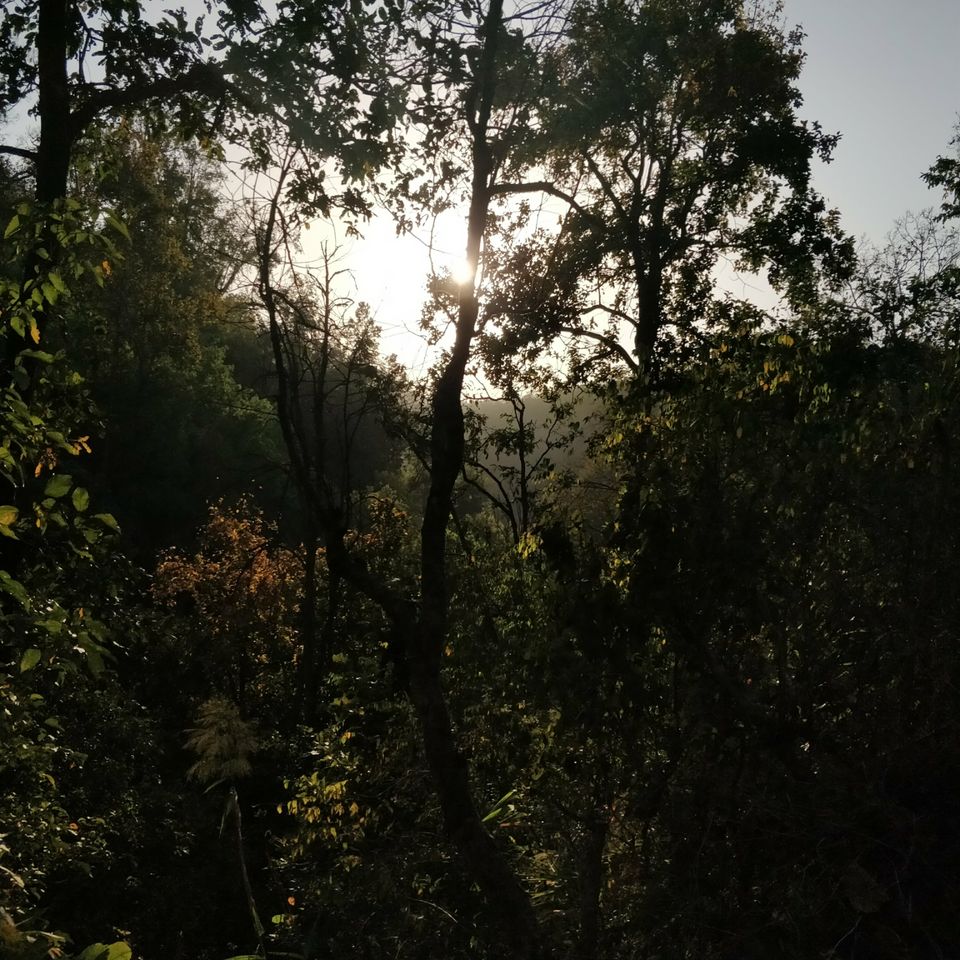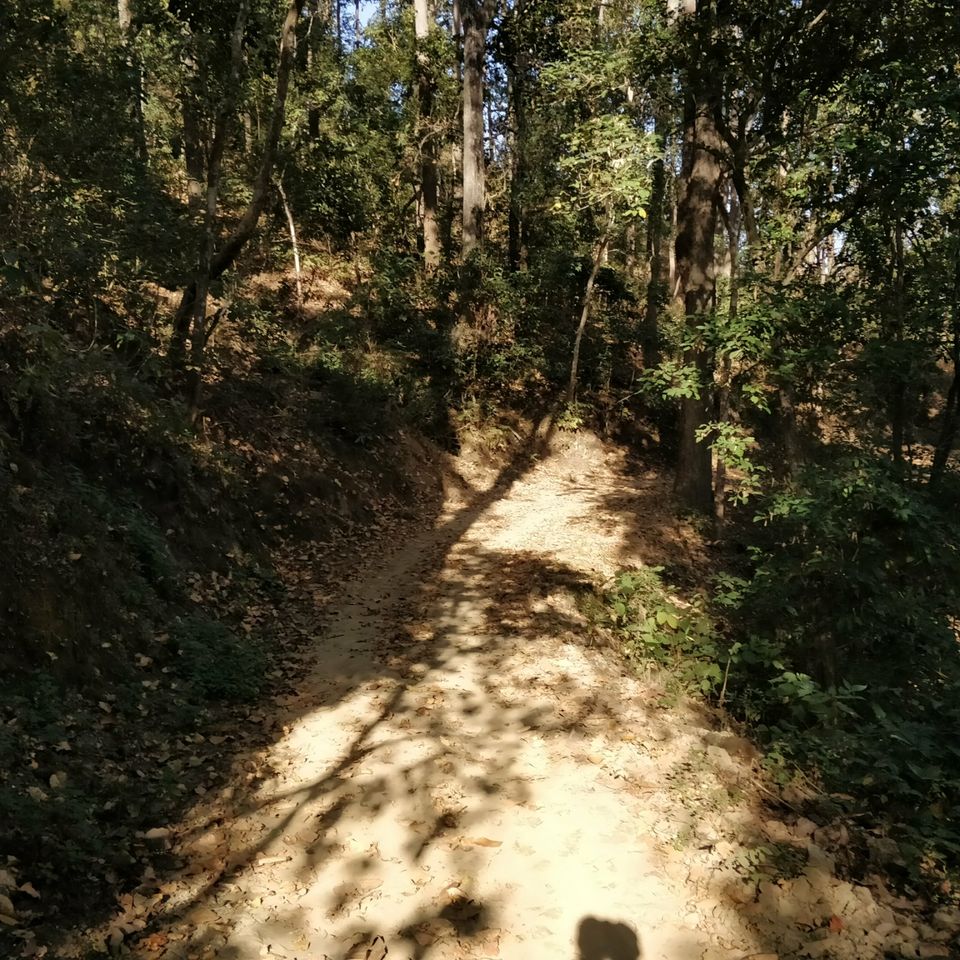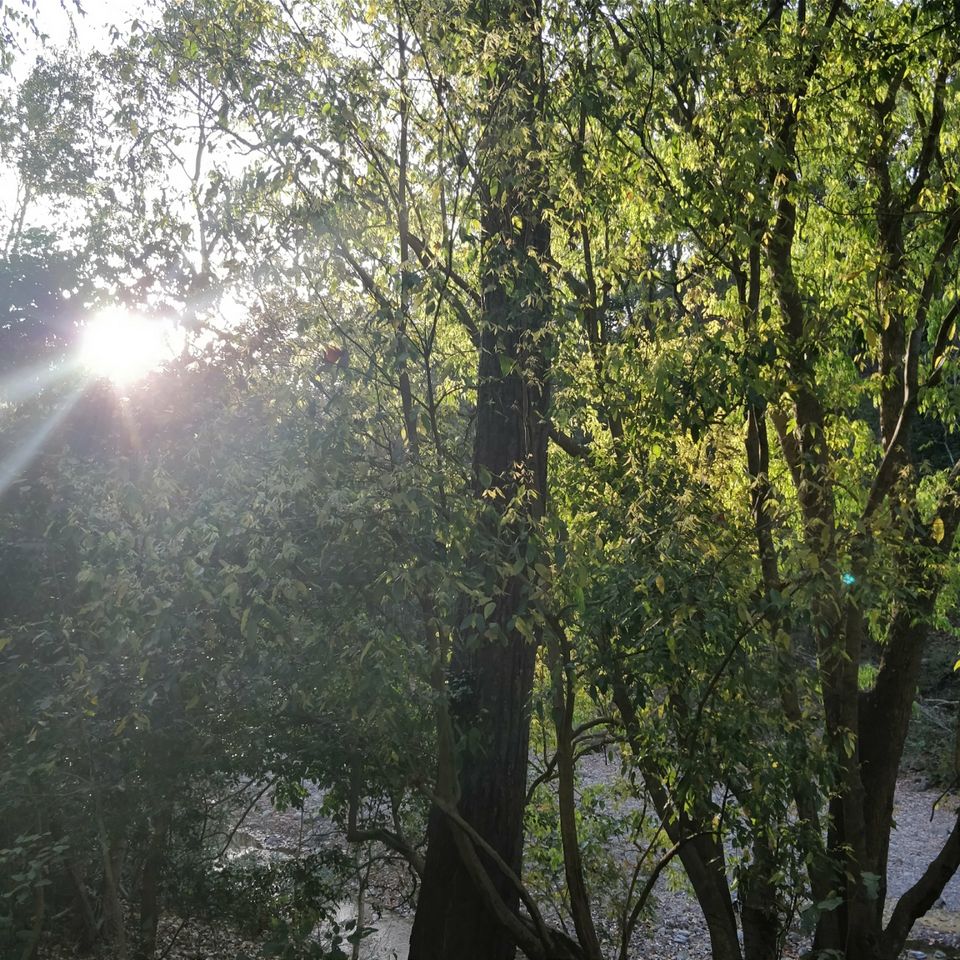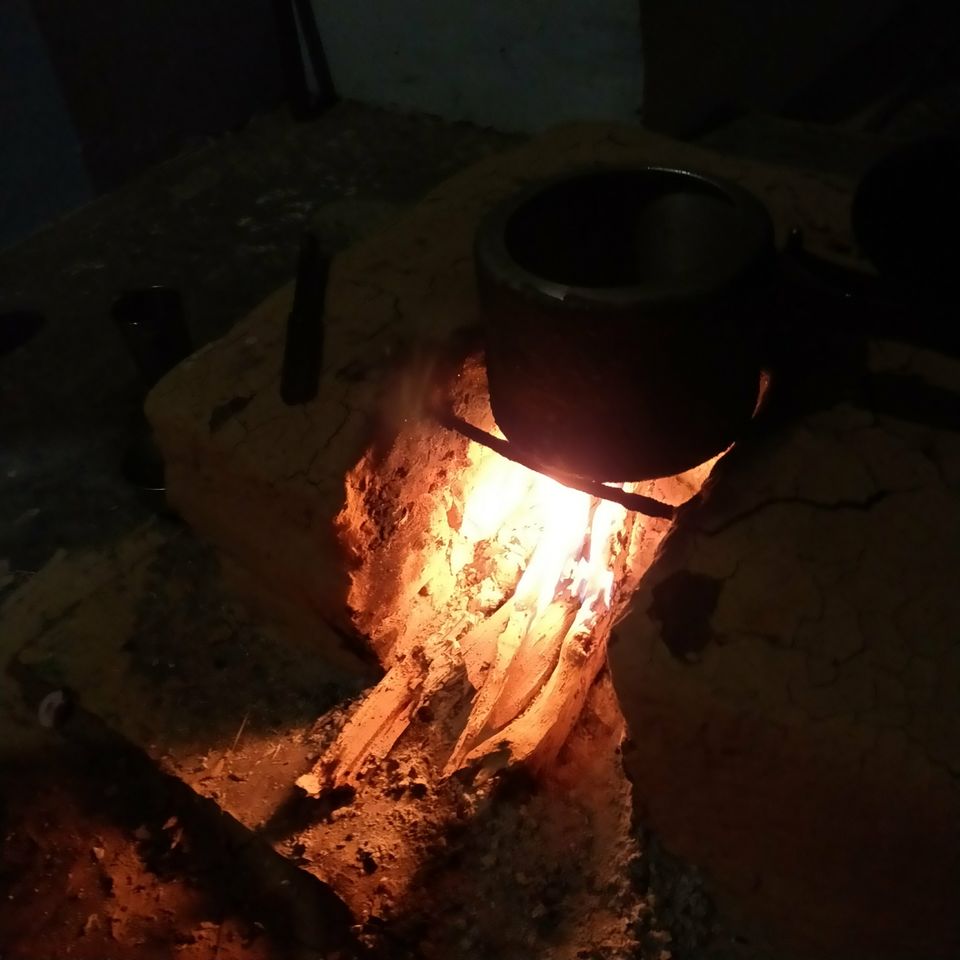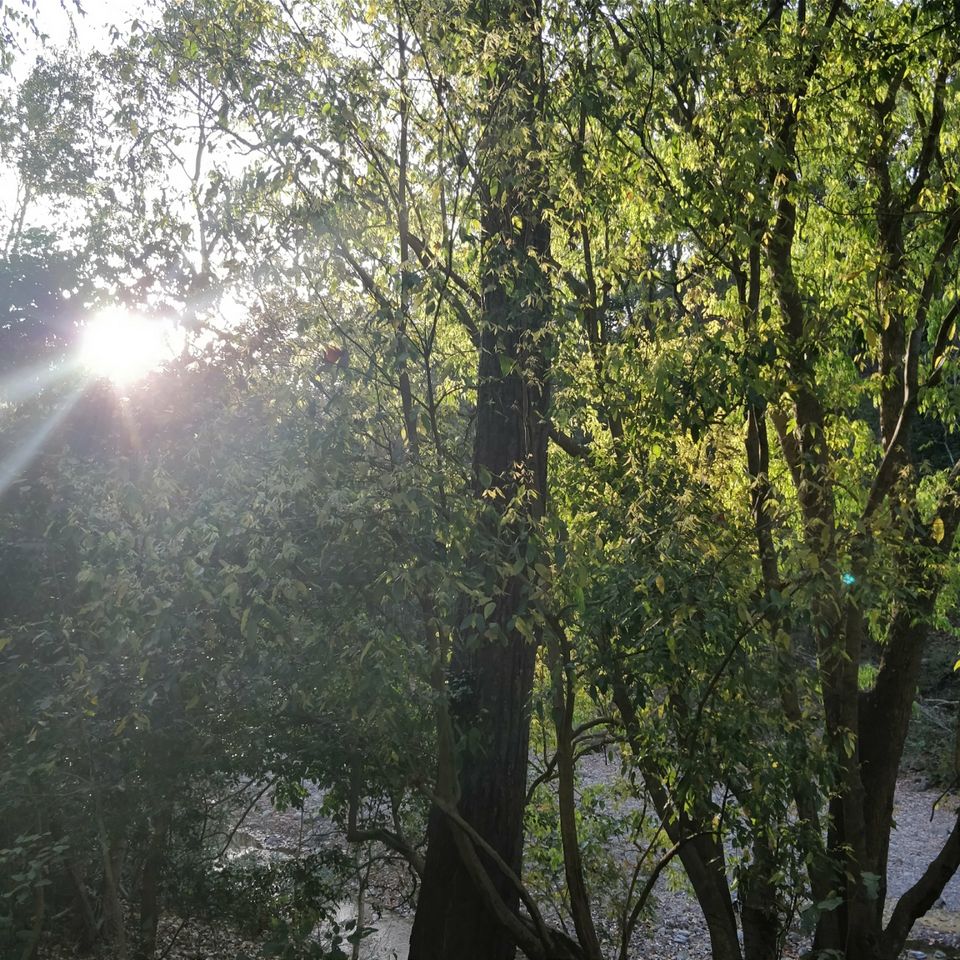 Next morning we had quick breakfast of bread and jam with sweet tea and checked out of the guest house for another safari on our way back.
While coming back we visited the temporary beats made in the middle of the jungle by the forest guards.... There watch towers and the view from these watch towers were itself astonishing. Although you should always be careful with the stairs and any beehive which you may encounter on your way up... One need to show their skills of being silent walkovers at these crucial times... But yes the view from the top always worth it all...
After having wonderful safari on the mountains, in the thick of the jungles, Meadows and crossing rivers on an open gypsy we finally bid our adieu to the mighty jungle and went our way back to forest office. Where we picked our car and drive ahead...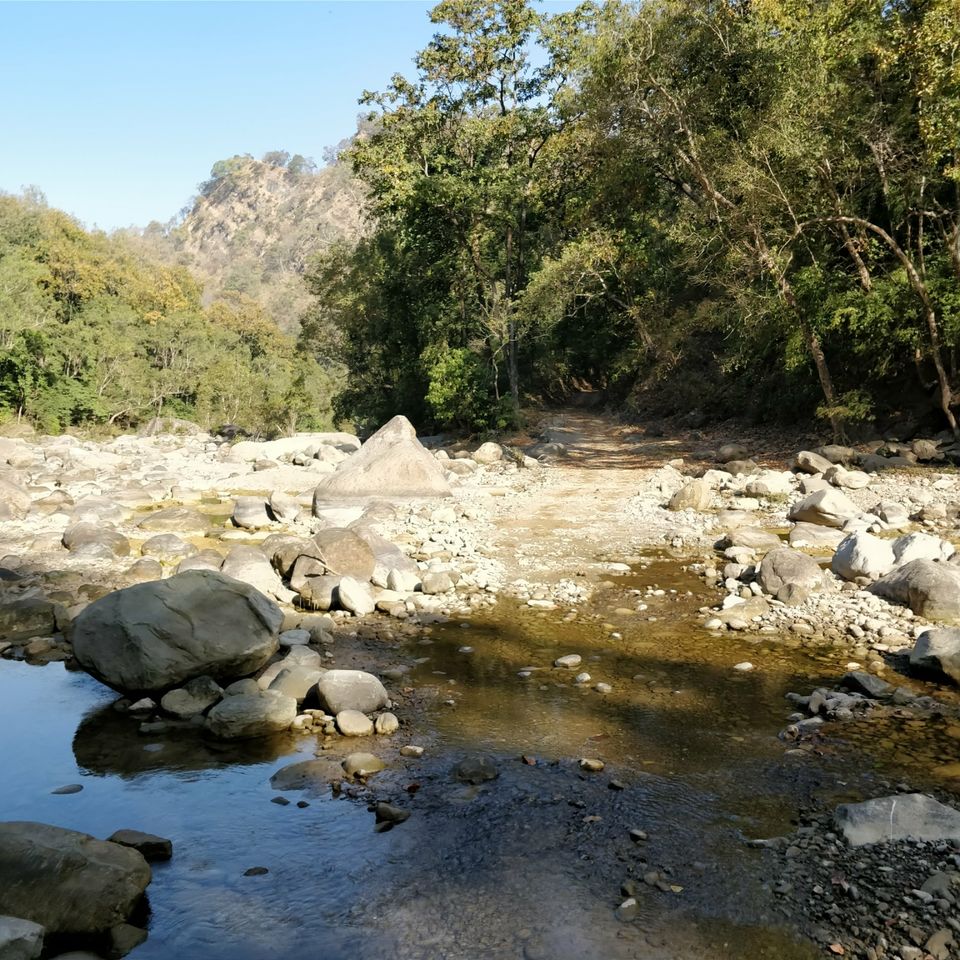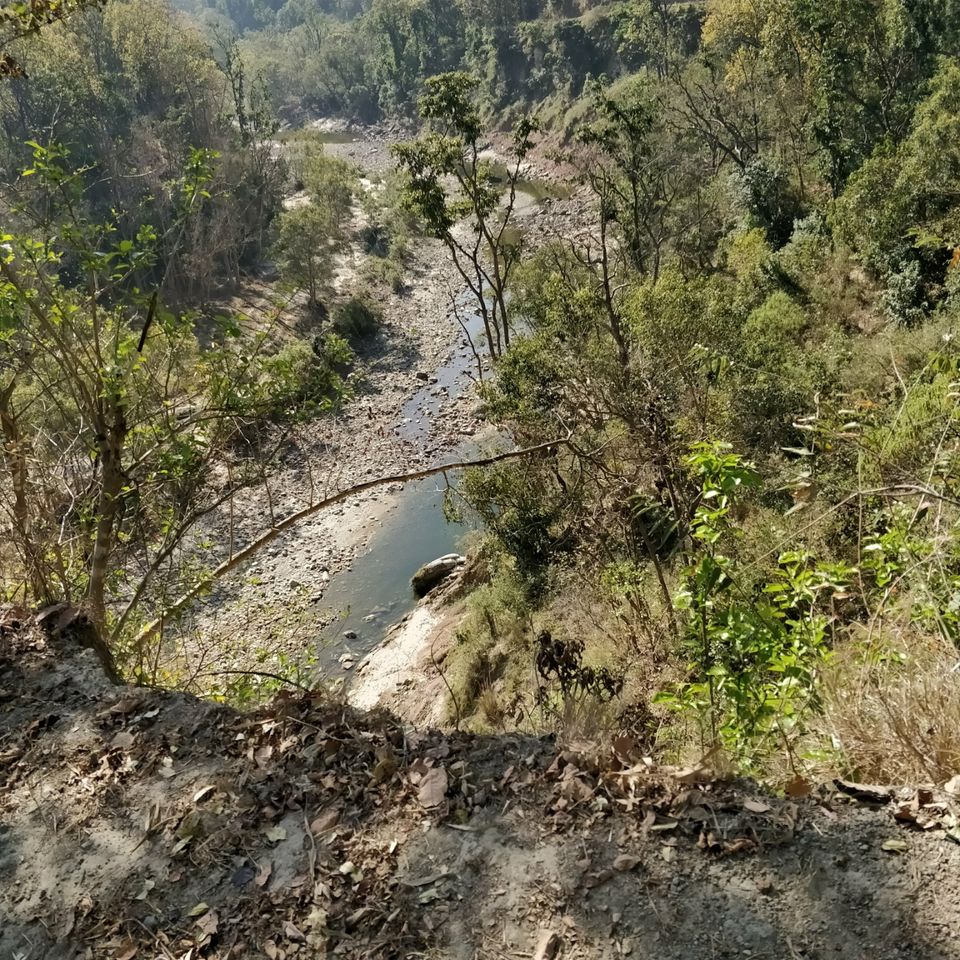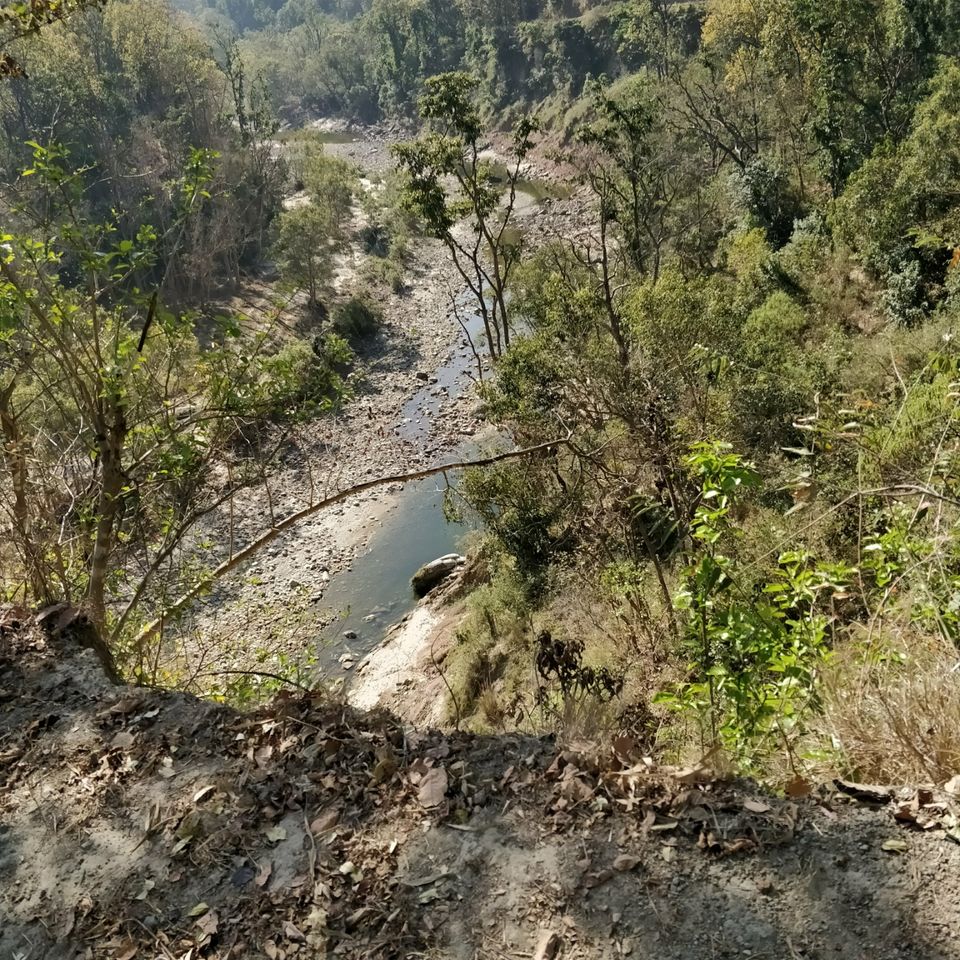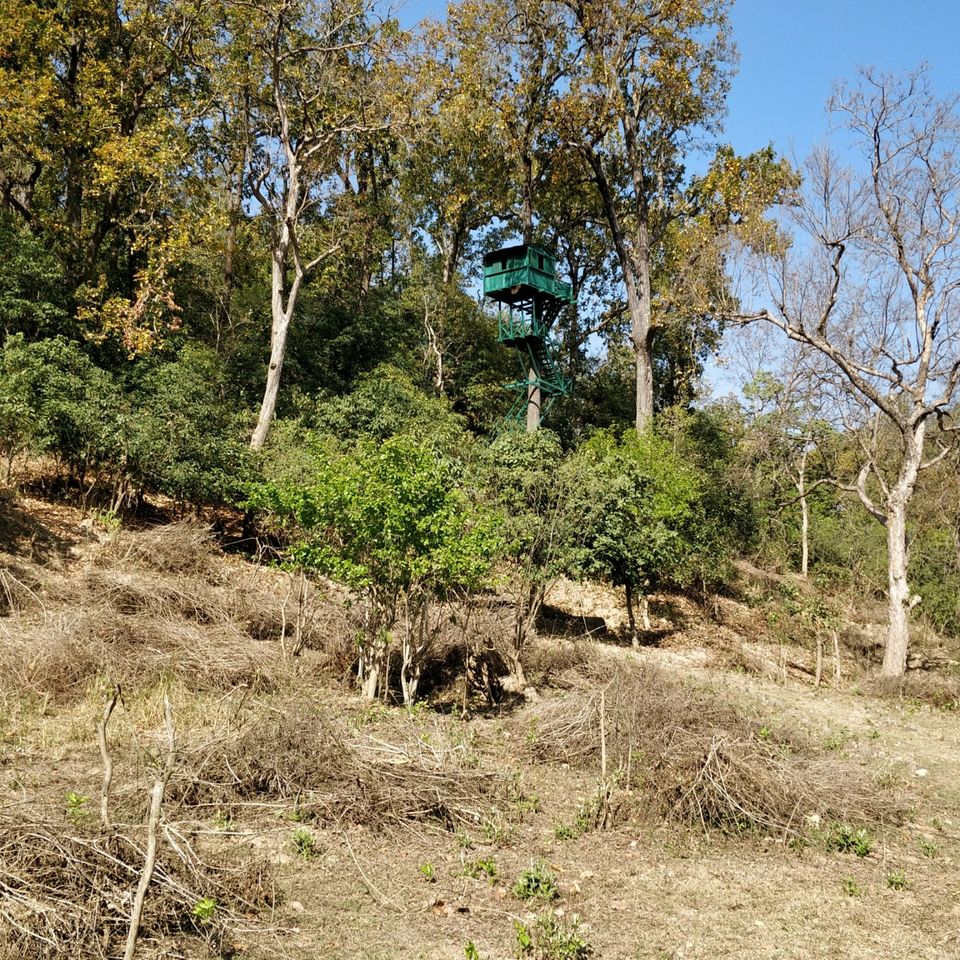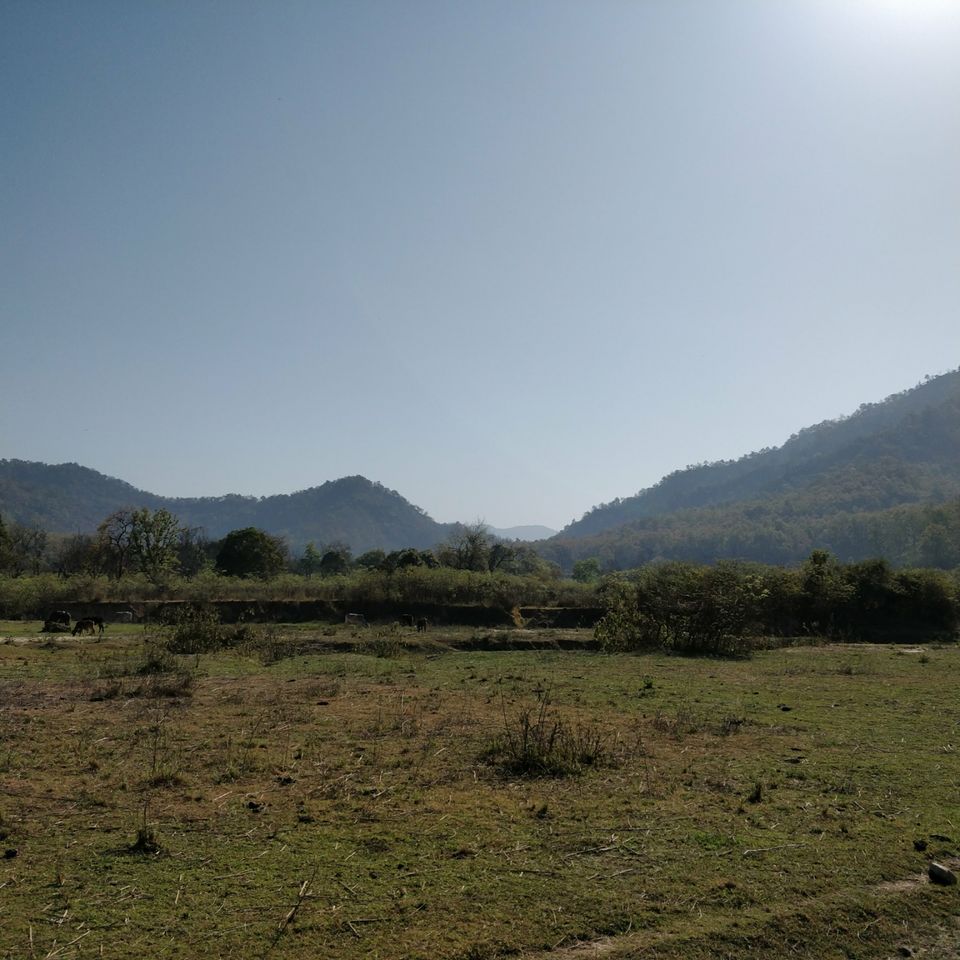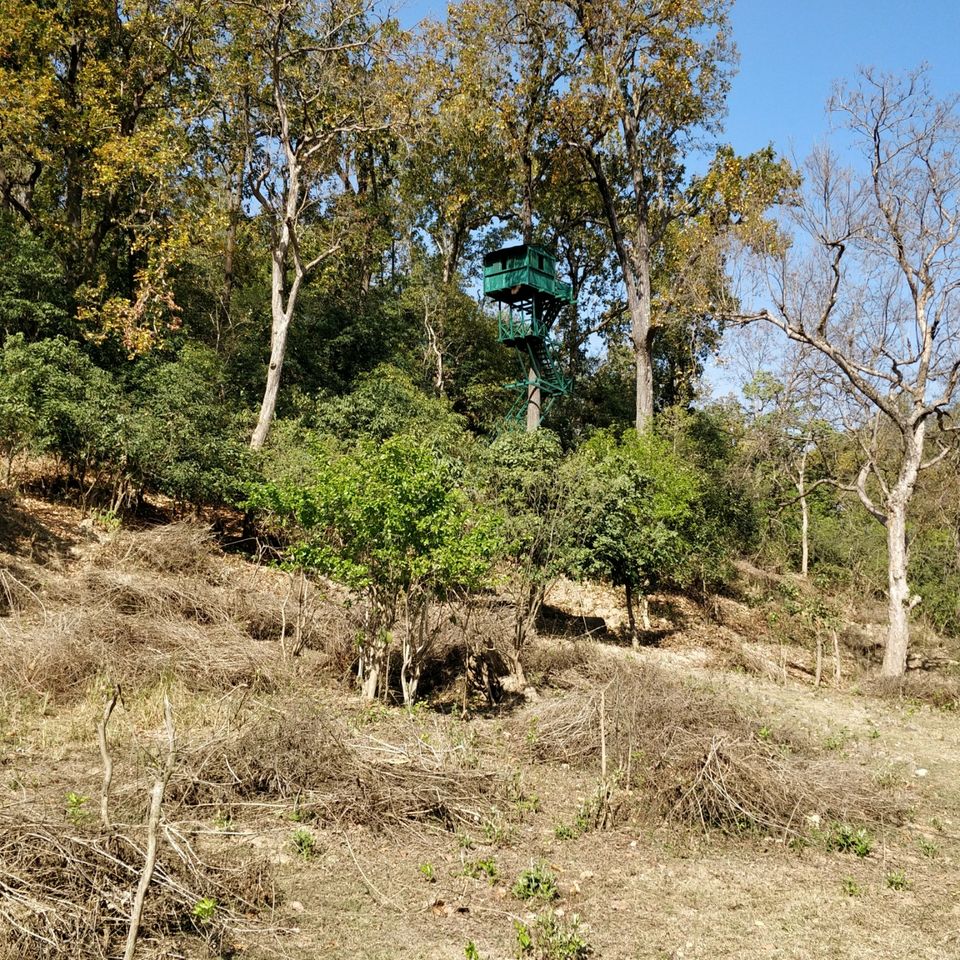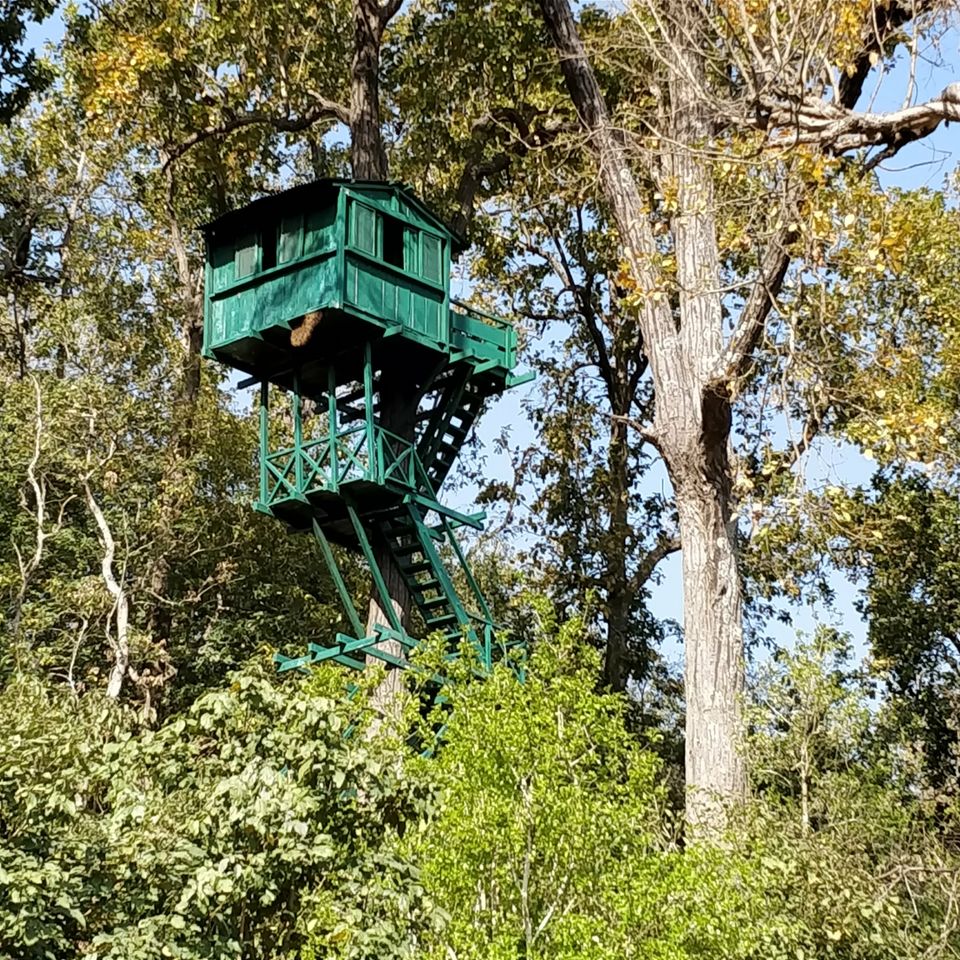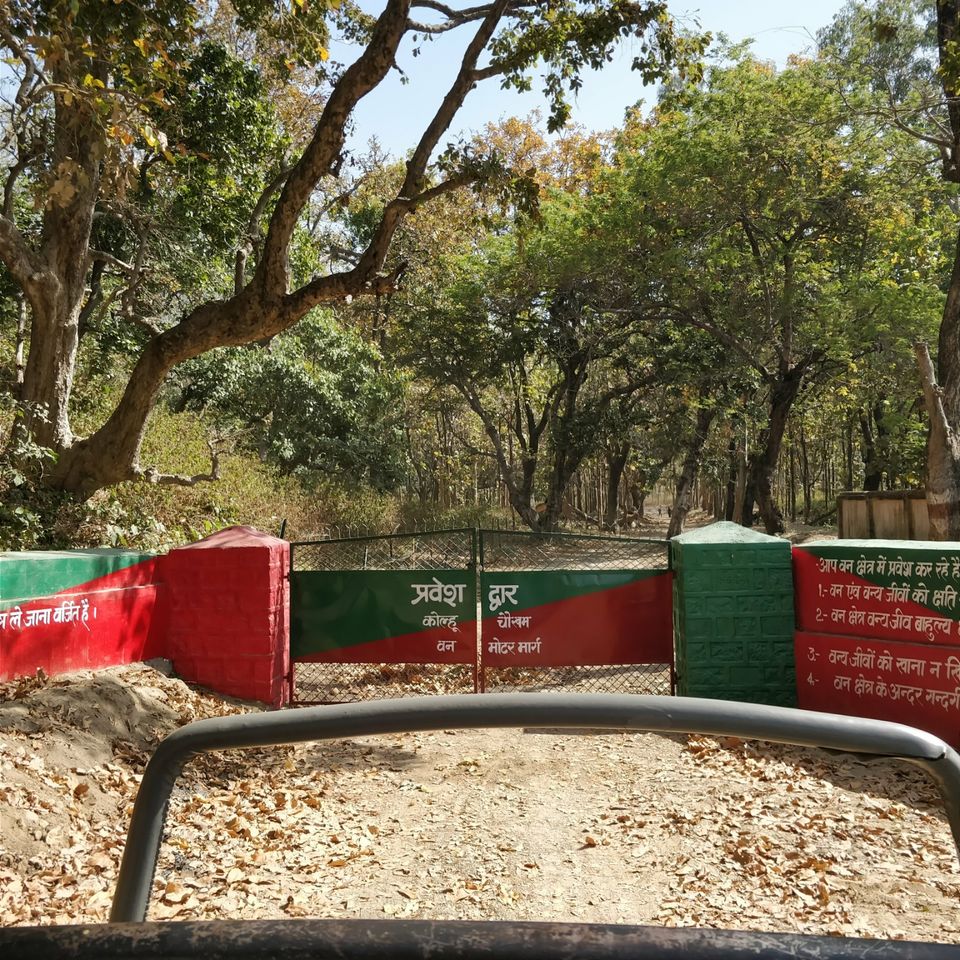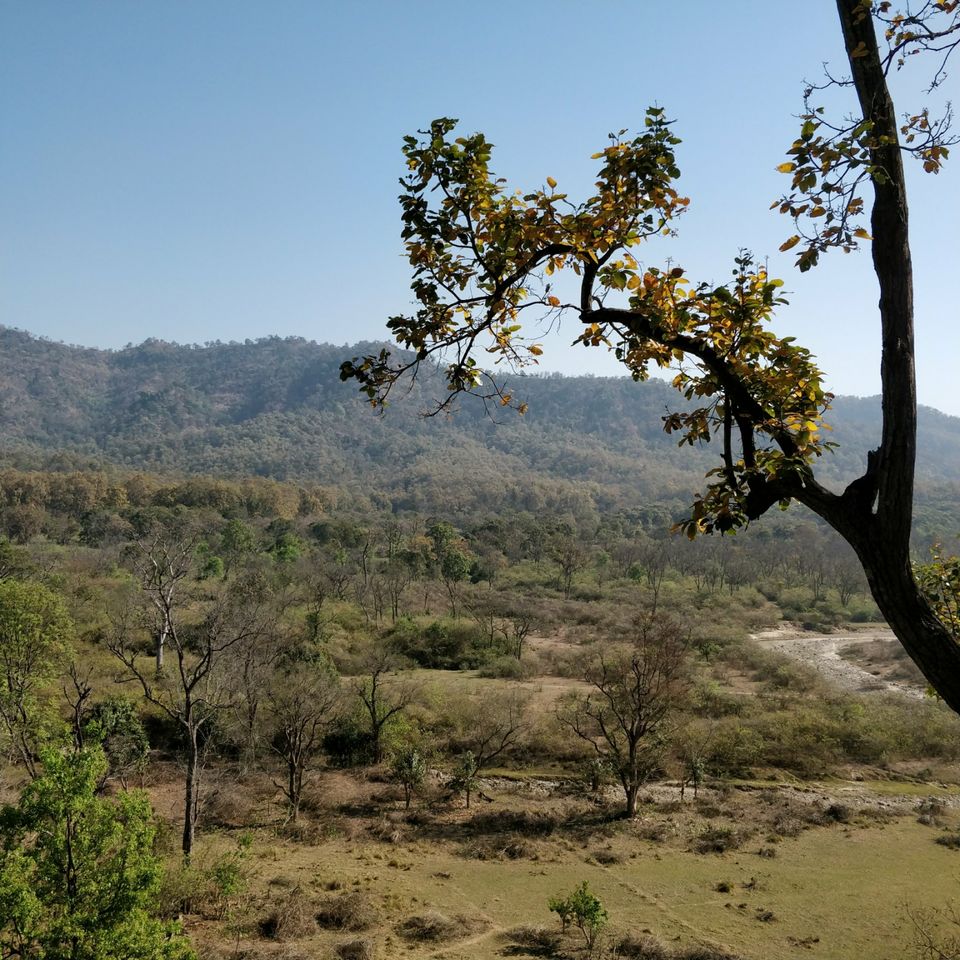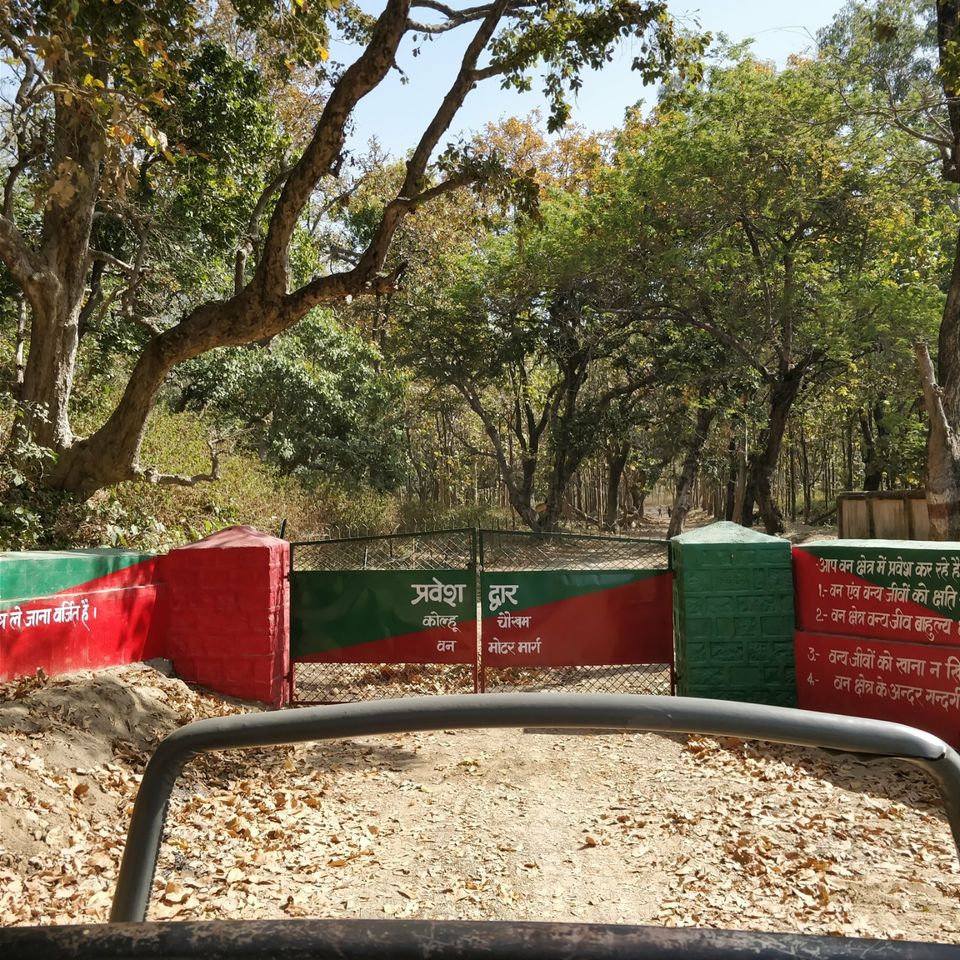 As we reached kotdwara by 0900 hrs. We had the whole day with us and very little intend to return so soon, so we move to Lansdowne... Lansdowne is at an hour drive from kotdwara... Fully mountain drive with curvy narrow roads and incredible views...
The small hill station welcomed us by the welcome Gates of the Garhwal Rifles as it was also the home of Grahwal Rifles regiment of Indian Army. You can always witness how the boys are transforming into men at this very place.
The road entering the hill station goes through the regimental centre and one can witness the most beautiful architecture in Lansdowne while crossing the regimental centre.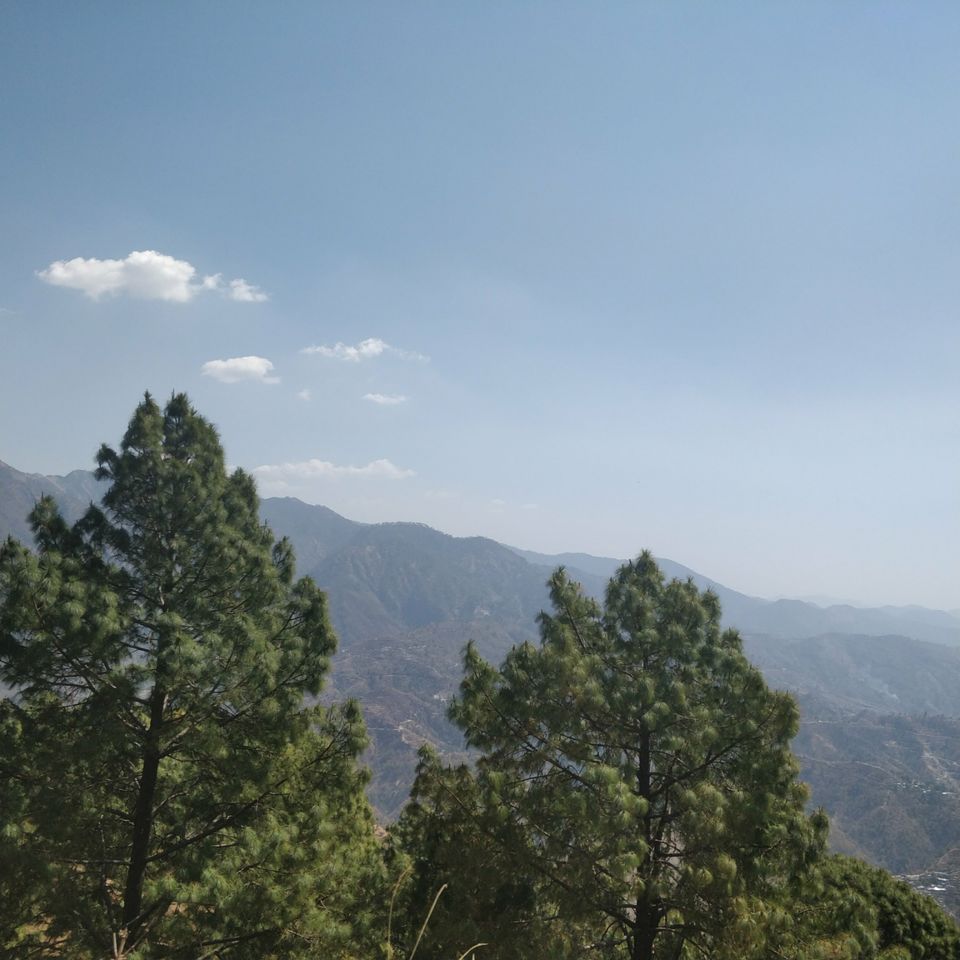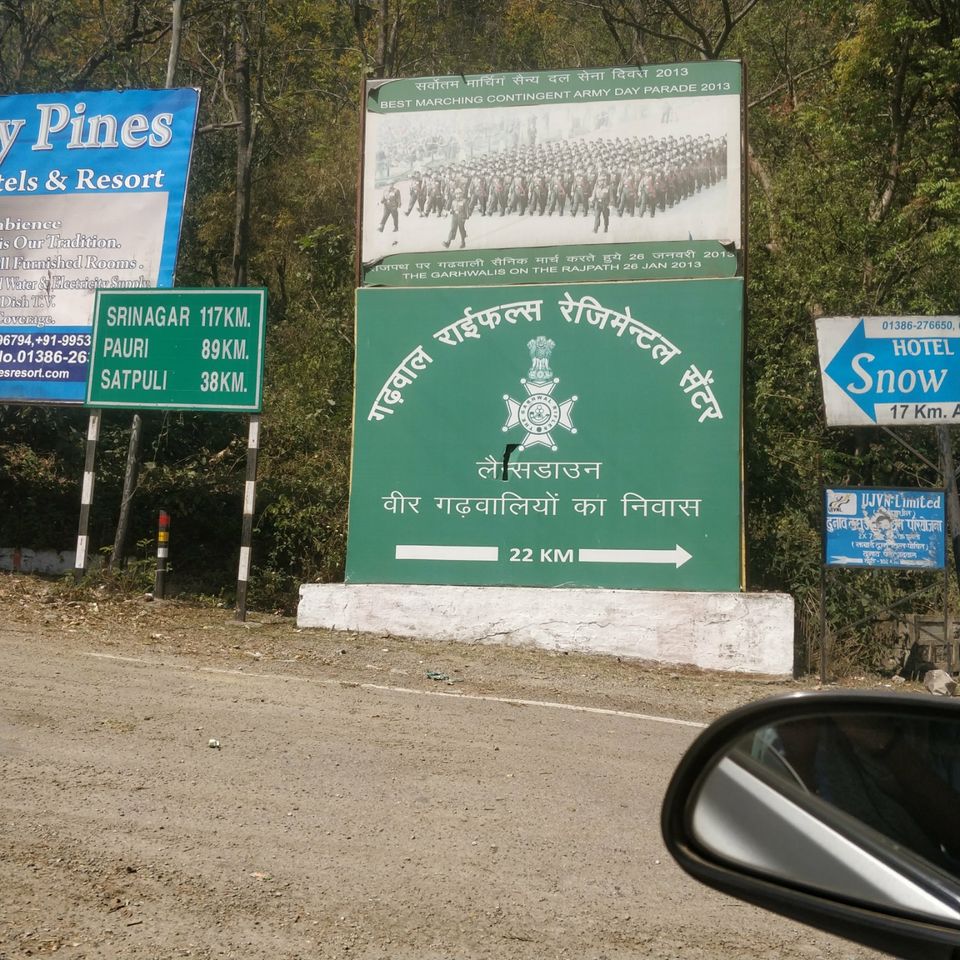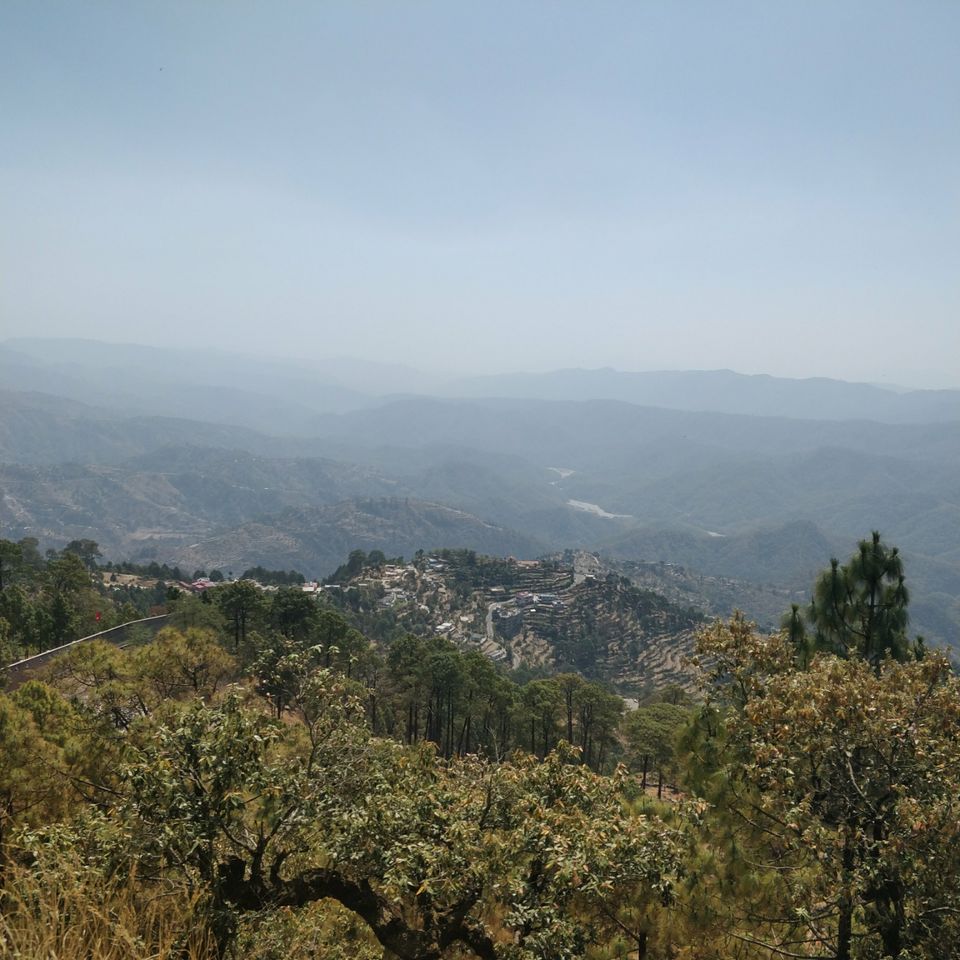 This very lake was an artificial lake made by the soldiers of Garhwal Rifles to sort out the water issues in the area. This lake was later converted into a beautiful park with all the facilities including boating and gardens. You can also have the tastiest dimsums aka Momo's at this place... My friend not being the best lovers of dimsums also found them delicious.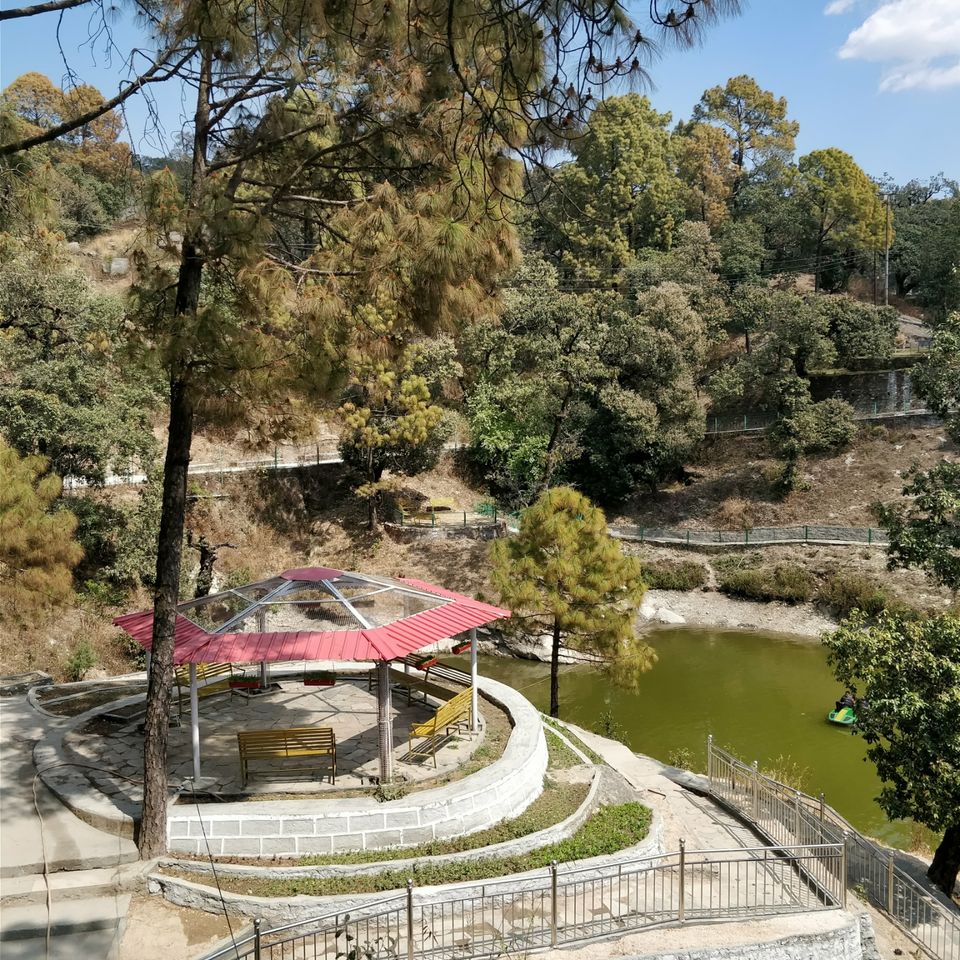 Our next stop was this beautiful sight seeing location from where you can have the best view of the snow clad Himalayan range with clarity standing tall in front of your eyes...
If one has known in army, then you can visit the war memorial made by the regiment giving an account of the glourious history of this royal regiment of Indian army along with an opportunity to make you feel proud of being part of this nation.
With that we returned to Delhi after two days away from the mundane routine, exploring the mountains, jungle and keeping these wondrous feelings in our heart... Totally refreshed and energized for yet another session of work and struggle called life....!!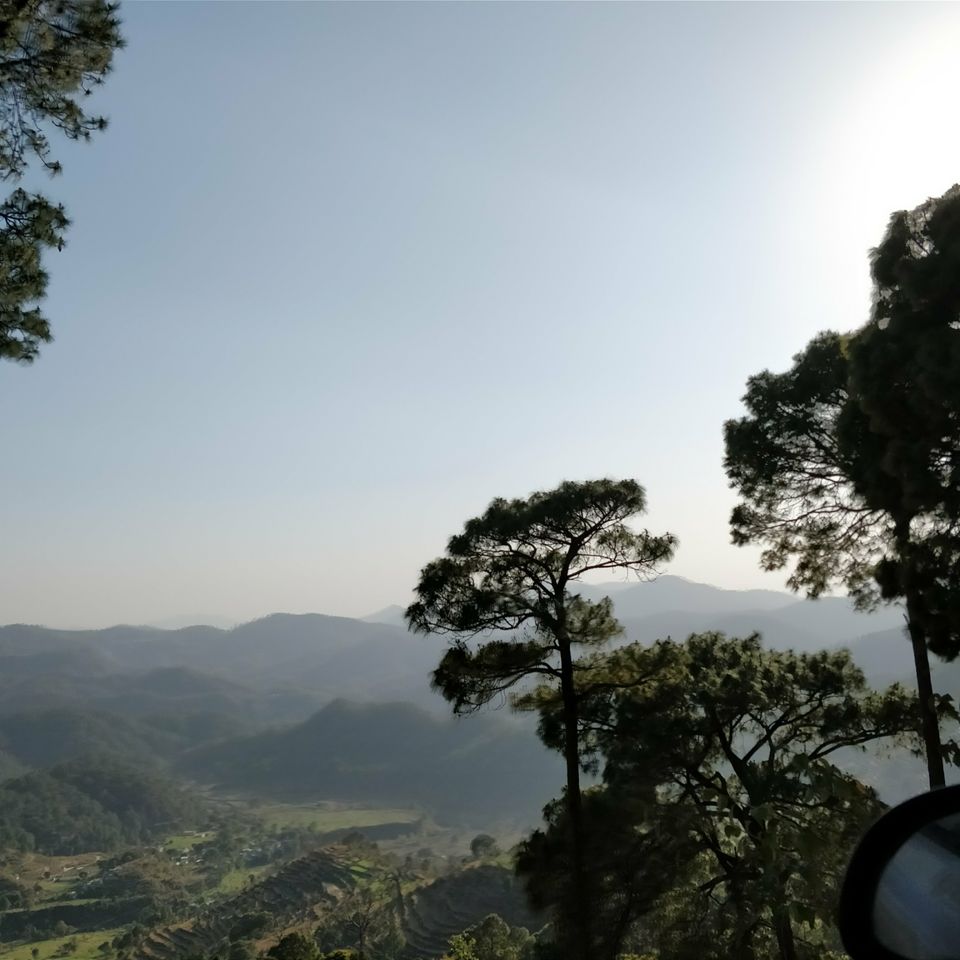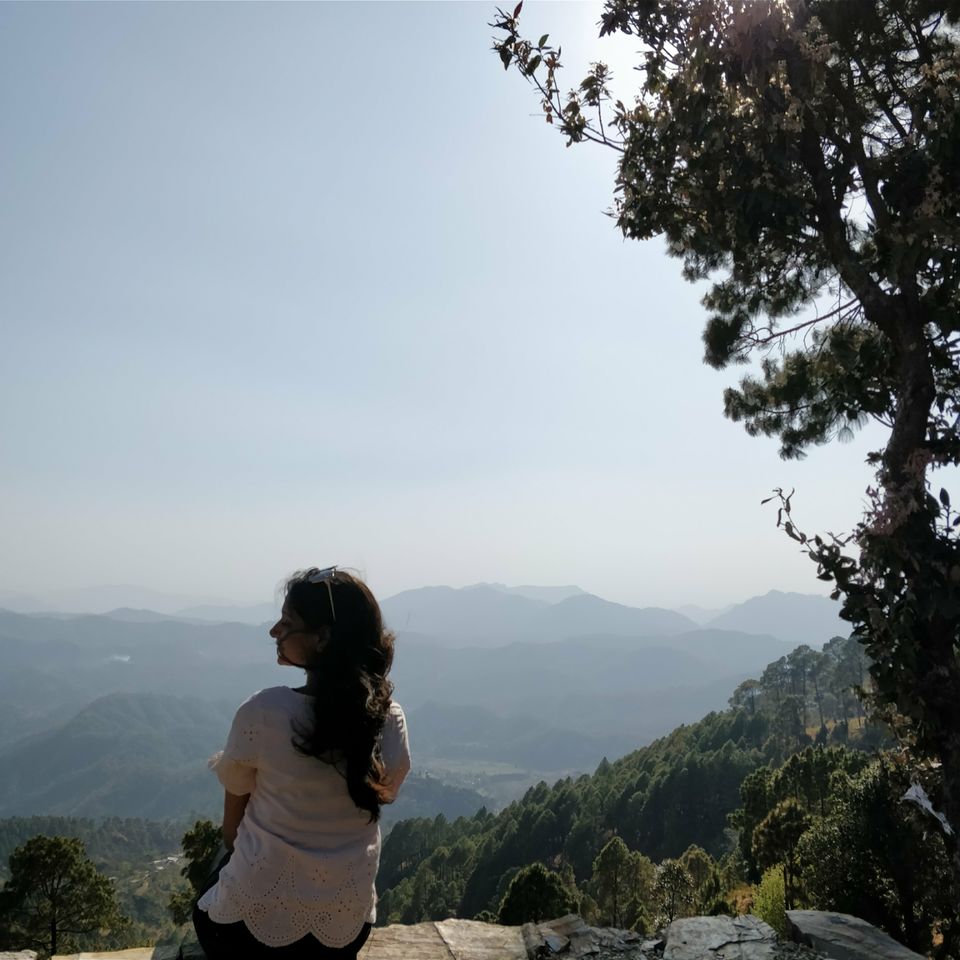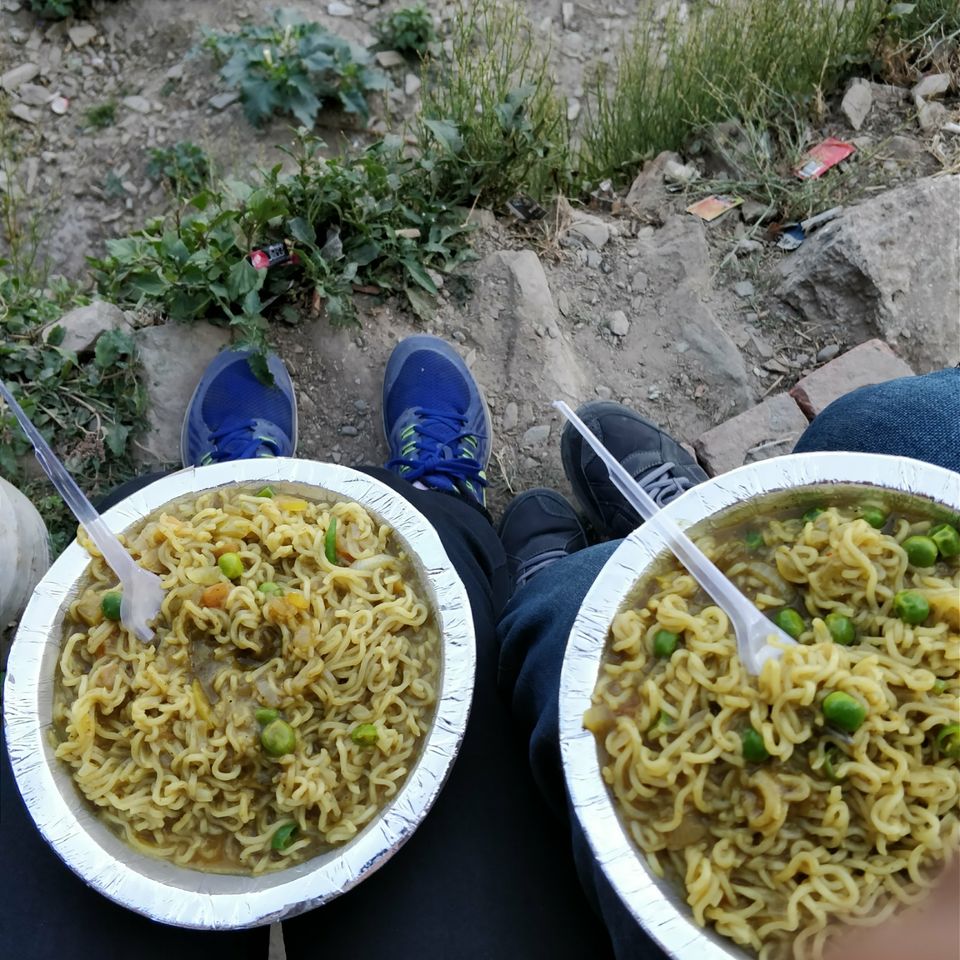 When we all get tired of our usual mundane routine... We all seek to have an escape... Well the same kind of exhaustion I was facing when I was doing my routine job for 4 months without a break.... But the problem was still two months to go for a long vacation approved at my work place... Still needed a short escape.... What to do?? where to go now... Well a quick escape on a weekend is not a bad idea...
If you are in Delhi and got a weekend starting on Saturday morning till Sunday night... while monday morning, you have to park your butt in office once again, so the options get to squeeze a bit... But if you are ambitious enough you can definitely make it work... May be a little exhaustive in itself but then that's the whole essence of pushing things you like to do.... Traveling is for me here.... So let's go to Jim Corbett on our weekend but through a different approach...!!