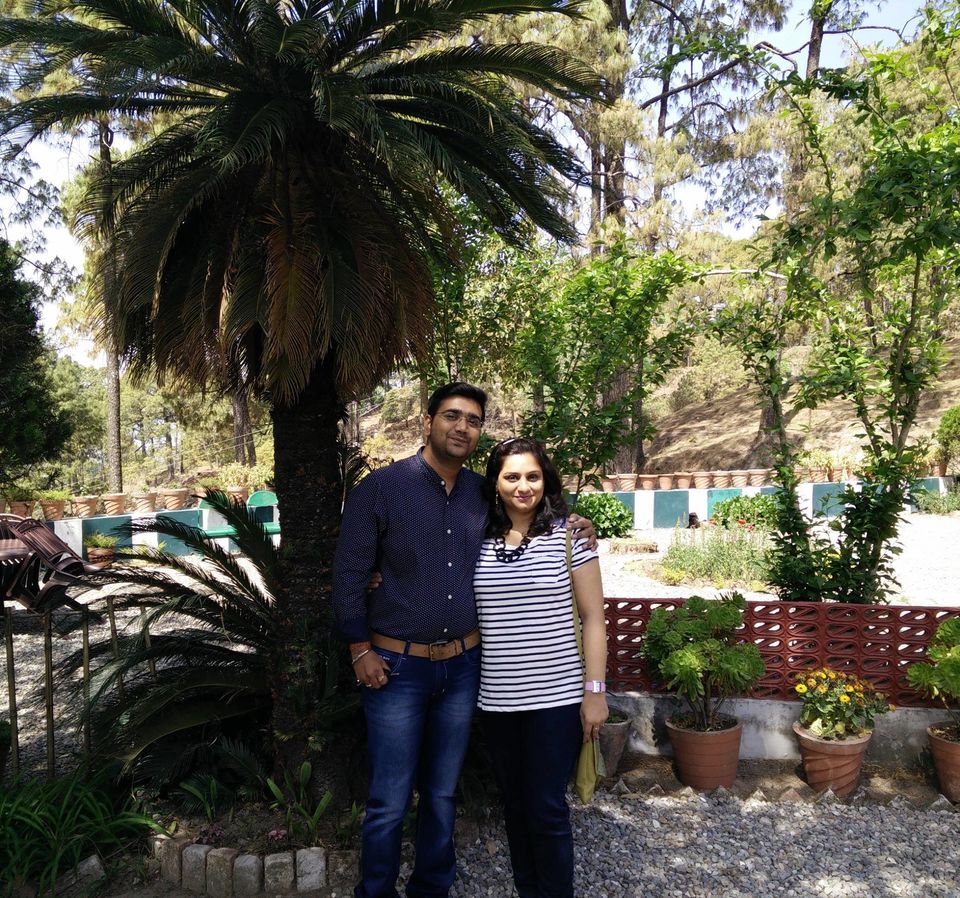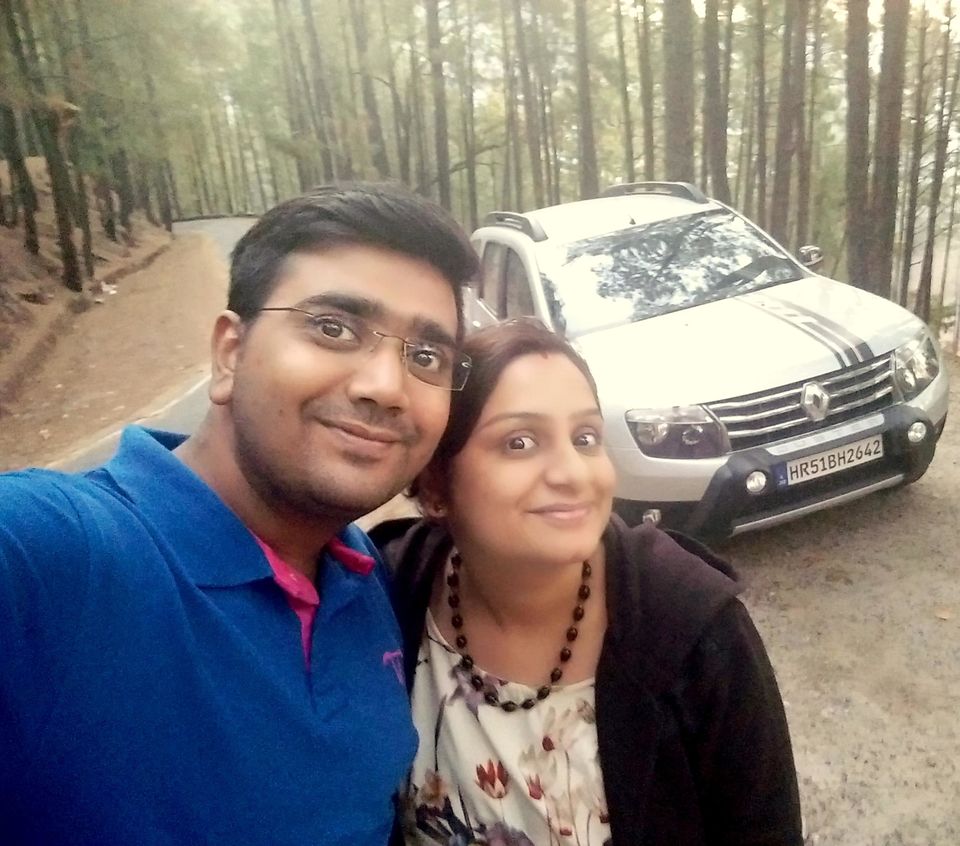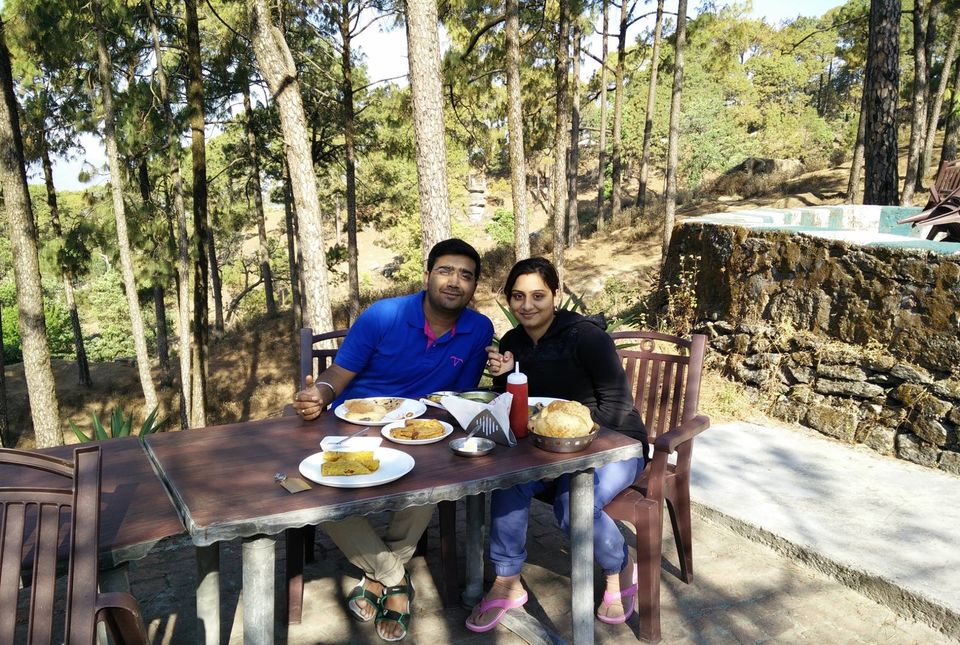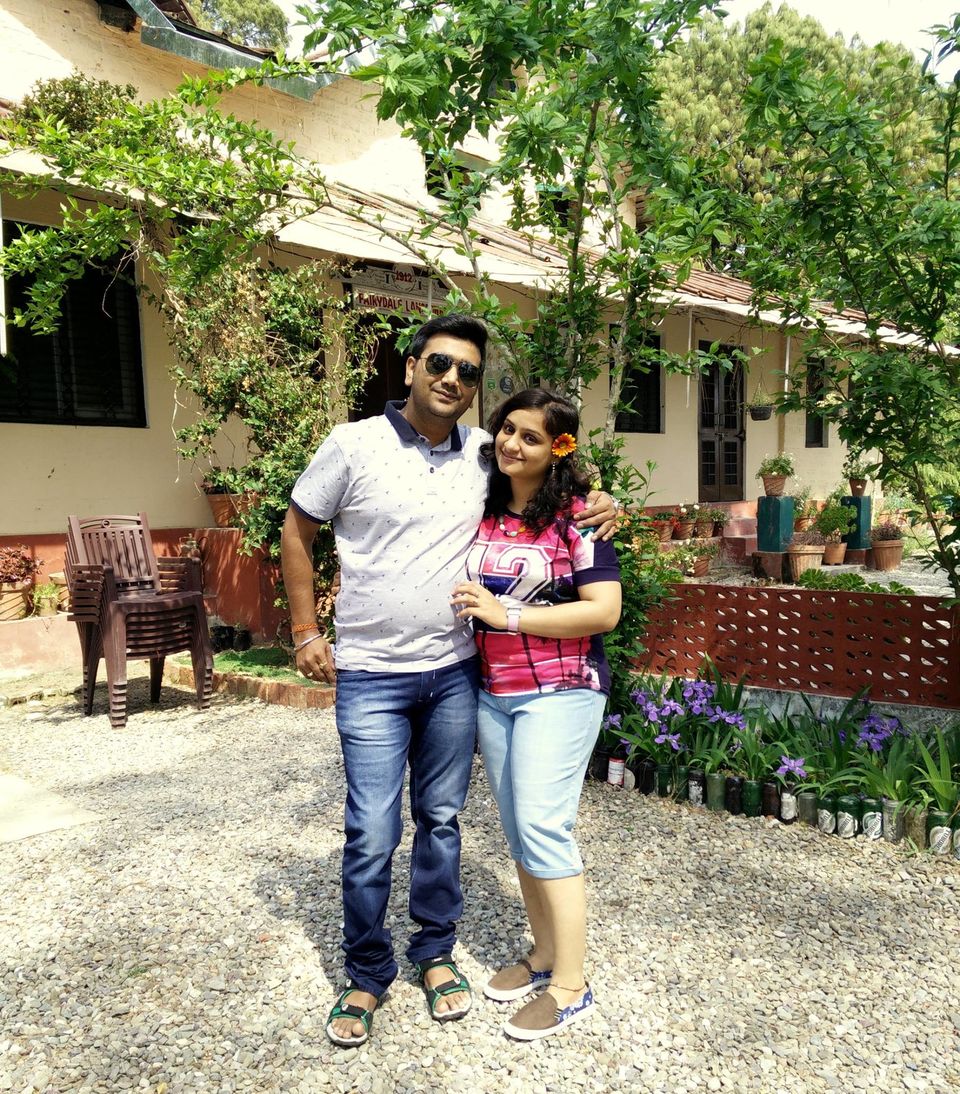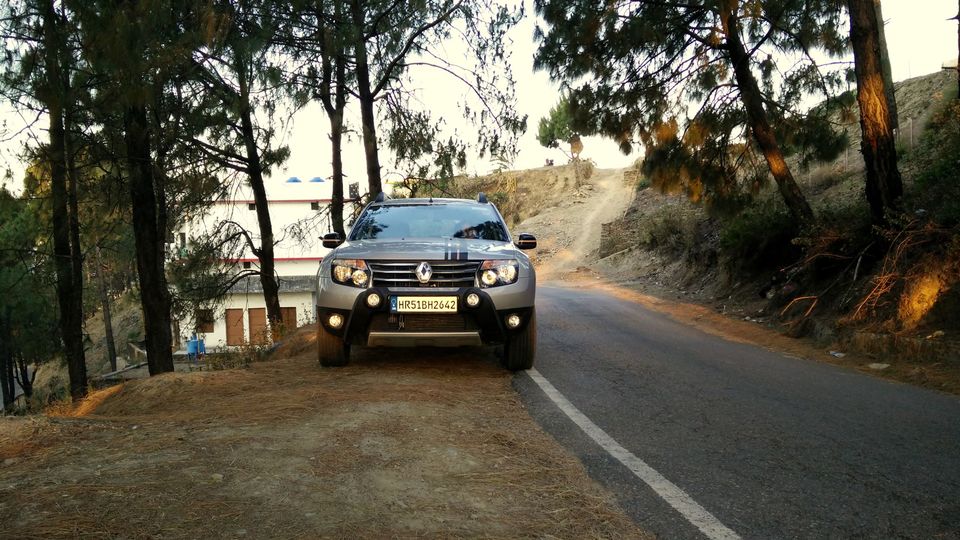 It was the Friday evening when we (me & my beautiful wife) thought for a weekend escape. Lansdowne was in my list from a very long time. We took some time to decide between Mussoorie & Lansdowne. Finally we end up choosing Lansdowne for now & Mussoorie may be after some days.
It was 11:30 PM Friday 8th April we decided to leave our place (Faridabad part of Delhi-NCR) and start the journey. Actually I always prefer to drive in nights and cover the distance easily with less traffic & pollution. We started off with our new "Duster", listening to some old hindi music. We took 2-3 pit stops on our way. One was just after the Mohan Nagar Ghaziabad I saw a "Kulladh Wali Chai" board which made me stop the car. We took a chai & shared with each other. It was a really special chai one should try it.
There is only one toll in between Lansdowne & Delhi Rs.75 for one side. About 4 O'clock in the morning we reached Kotdwar & taken a loo break. It was very pleasant to feel the fresh air & good to see people out for morning walks at 4 AM. That is why Uttarakhand is among the best safest places in India to travel.
We took another break just before 4-5 kms to Lansdowne at a small maggi point. I asked "Bhaiya Chai milegi, he replied dood nahi hai sir, kaali neembu wali chai chalegi". I replied to him yes & taken my glass of black tea. The weather was super chilling. It was total dark outside & slowly-slowly the darkness was going away and the beautiful Sun rays was coming towards us. It was so beautiful to sea the very first sun light coming into the valley. The pine trees was just looking beautiful. We were just sitting below hut and was experiencing the nature at its best.
Within 30 mins we reached Lansdowne. Before entering the town tourists has to pay a toll tax of Rs. 100 which is valid for 24 Hrs. We started looking for a cool place to stay, although I was having a backup reservation at some hotel in the Sadar Bazaar. But we thought to explore the place & find another option. We moved forward & then we found a board with a name Fairydale Resort. We decided to check it out & taken the kachca rasta to reach there. Fairydale Resort - we moved in to the reception. There was a gentleman to welcome us, he assisted us to see the option of rooms. The rooms were big & beautiful with all basic amenities. We were already amazed by the place, the beautiful garden maintained by the owner of the property. Open air sitting & dinning places. Everything was just looking perfect.
We checked in to our room. After an hr we gone to have the breakfast. I should say the breakfast was very tasty. Alu paratha, poori bhaji, besan chilla, bread pakoda all the stuff they offered was really tasty. We enjoyed the breakfast. Post our breakfast we took rest for some time.
Around 1:30 we got out to explore the town and its beauty. We started with Bulla taal lake (Actually an artificial small lake) there was some food joints one can go and check out. We covered the places Tip-in-Top, St. Mary's Church, Santoshi Mata Temple and took a drive upto Jaiharikhal explored the beautiful valley and came back to the resort by the evening.
We had a beautiful relaxing time having tea & biscuits in the garden. Like the awesome breakfast the dinner was also very anticipated. There menu has option to choose from veg/non-veg, we opted for the veg menu. We had great indian food & dessert. I must say the catering staff service is super fast, one has not to wait for a min after ordering. The weather in the night was the best part, totally chilling experience.
Next day after our morning tea & breakfast we checked out the resort. Clicked some pictures for memories & started off our return journey. On our way to Kathgodam we visited Tarkeshwar Mahadev Temple. We continued our journey back to delhi, with some slow moving traffic at some places it took around 7 hrs to reach back to our place Faridabad.
We are so pleased by the place, that we will definitely go back to Lansdowne & the Fairydale Resort once again some day. :)
It is my first post in Tripoto. Hope you guys like my travel story. Please feel free to ask any questions.
Beautiful place, Amazing view & Awesome Stay... This is what you can call it as. Fairydale has big property more than spacious rooms - Neat, clean & must say there service is like super fast 4G. Fresh air, beautiful pine trees & peace. Once you reach there you will be amazed by its beauty.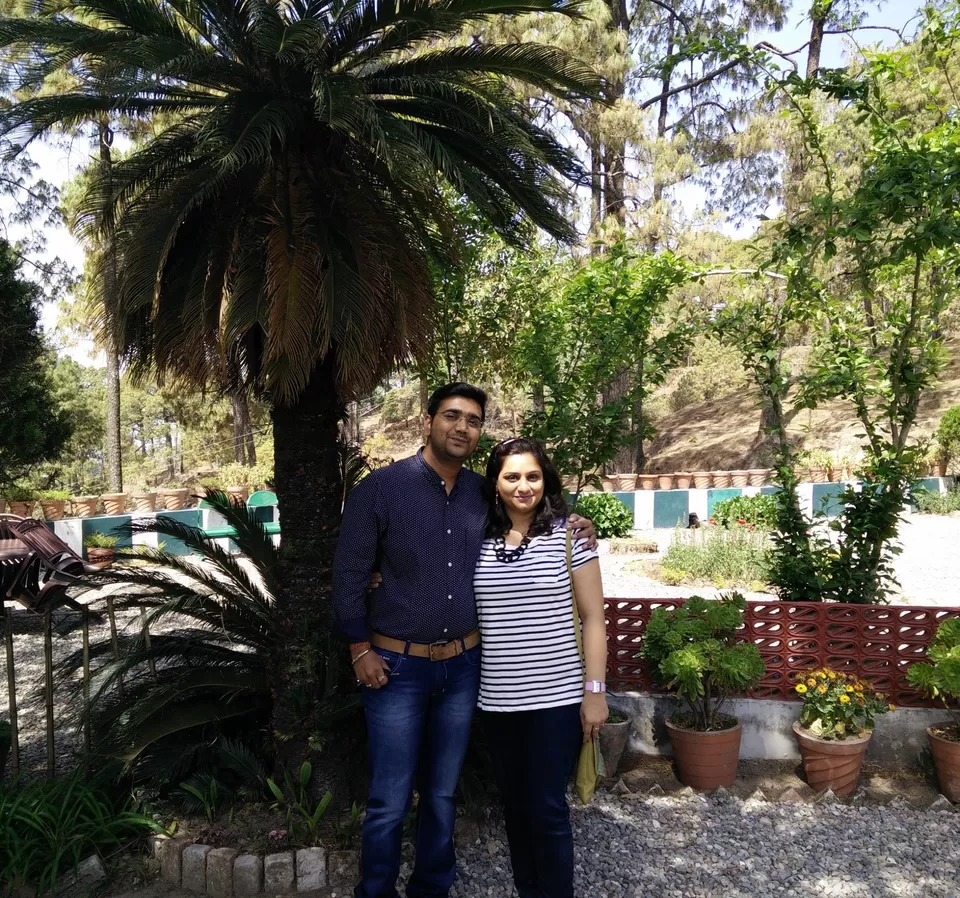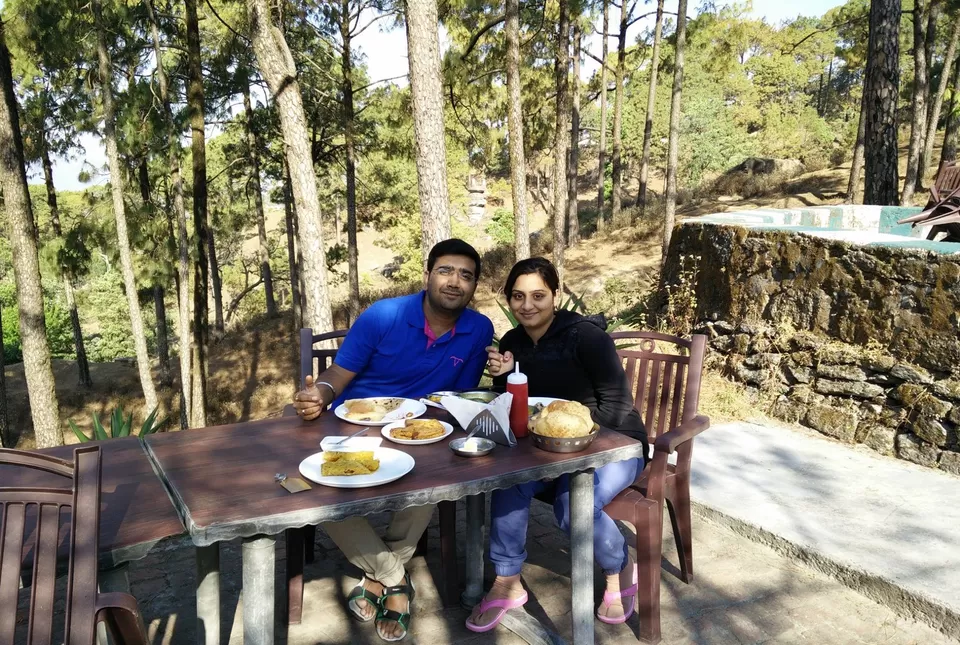 A quite place, very less crowded, small old temples. You see everything close to nature. Lansdowne is not much surrounded by travelers/tourists. Small basic market. Limited options to stay. Nyc Sunrise ~ Sunset point.