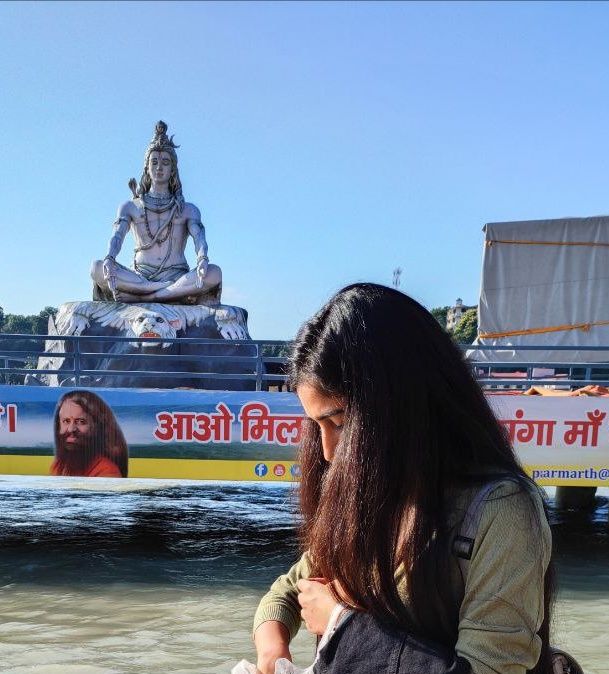 We, "The tired minds," started our journey for a peaceful trip today from Delhi via Volvo of UTC at 11 pm.
As someone said, "Journey is more beautiful than the destination "....we were ready to enjoy even our bus ride.
Our bus stopped at some hotel on the highway by 2 am, and we got excited by looking at "kulhad wali chai." one member of our group brought stuffed parantha that too "Maa ke hath ka."
Now imagine:
Starry Night - highway - kulhad wali Chai - homemade stuffed Parantha- Group of friends who were strangers before - Gossip, and much more.
That night was beautiful.
We continued the journey.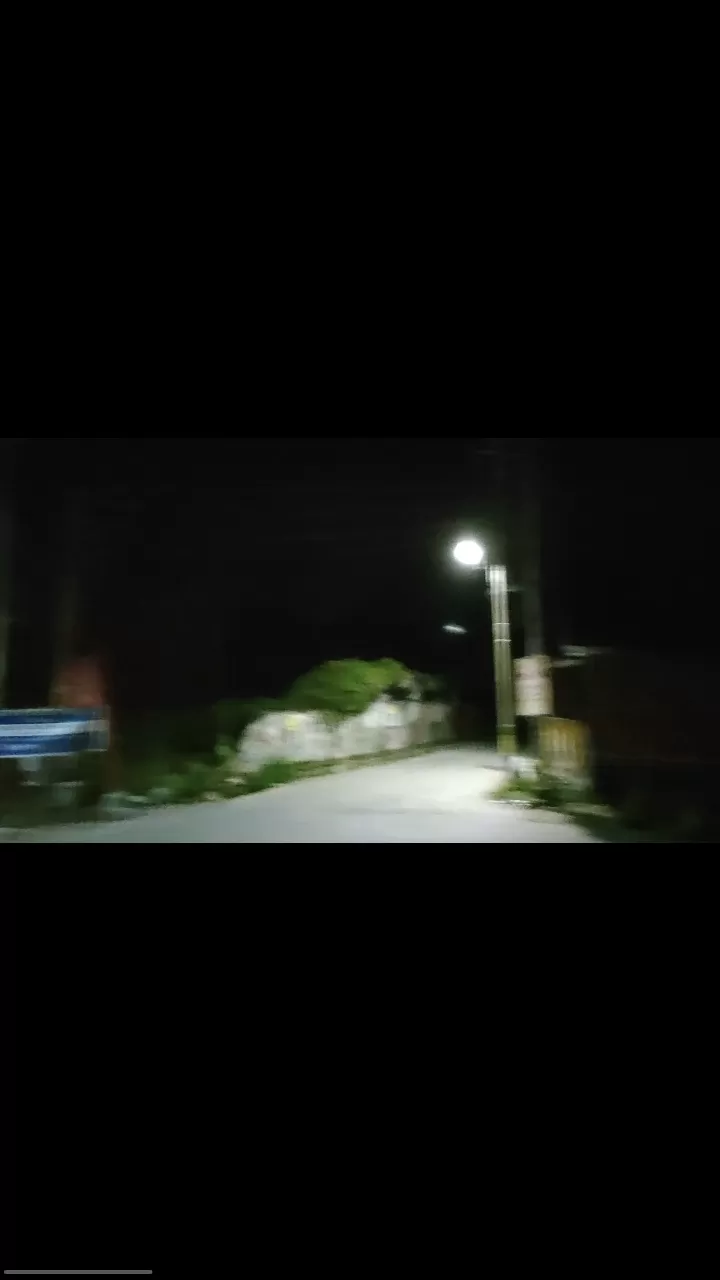 Today morning at 4 am, we reached the Rishikesh bus stand.
There were many taxis available for Tavopan and other locations even at 4 am as well.
But we had already booked our taxi, which was supposed to come by 5:00 am.
Now we spend almost 1 hr on the Rishikesh bus stand. It was cold and breezy with the wind blowing; there was silence, and one could hear the sound of the wind.
That was the air of the holy city "Of Rishikesh."
We were looking at each other and could read one's face, "How peaceful we were experiencing."
We ate Maggie and tea at the Rishikesh bus stand.
It's almost morning, and one can witness the sunrise from the beautiful mountains of Rishikesh.
"Once a year, we must visit a new place to witness the beauty of the sunrise and sunset."
Our taxi arrived, and we went to our resort
It was located around 3 km above the tapovan over a steep height.
We can feel the dip of around 3-4 degrees Celsius temperature over there.
The path to the resort went through a very steep hill, and there were residing locals of Rishikesh. At first, I thought
their life must be problematized, but then I realise it is physically but mentally that they are living the most peaceful life.
We reached our resort.
It was the beauty of the resort that ended our tiredness in nanoseconds.
And the cost of the resort was very reasonable.
We immediately reached the waterfall, hardly 2 minute walk from our resort. "The jalpari mode on" We swam in that waterfall stream. The water was freezing, but as someone said, "Adaptation is in human nature."
Soon the water did not feel cold as it was earlier.
We spent almost 2 hrs there, and then it was time for breakfast since it was already 10 am.
The view of the dining area was mesmerizing. We ordered aloo parantha, paneer parantha, pancake, sandwich, and not to mention "The tea."
The food they prepared with their farm-grown vegetables.
We took a little rest after that and later took a taxi to Tapovan. The resort also provides a taxi service to and from Tapovan.
From Tapovan, we started walking towards Laxman Jhula, where you can book various adventurous activities like river rafting.
Which starts from Shivpuri. They provide a taxi to Shivpuri if you book your activities from here, or you can reach Shivpuri and book there.
We ate local vendors' food on the path to Laxman Jhula. We walked down the local Rishikesh and visited Laxman jhula, Ram jhula, temples, Ganga ghat, parmarth Niketan ashram, and the local market. Ultimately, we ate food from a cafe near ram jhula named "Madras Cafe"- Fantastic food there.
Then we returned to our resort by 7 pm and had a musical night in the lap of mother nature.
The beauty of the resort was different beautiful at night time.
They provide you with bonfire facilities also.
By 1 pm, we sleep.
Because there were still many places to explore in Rishikesh.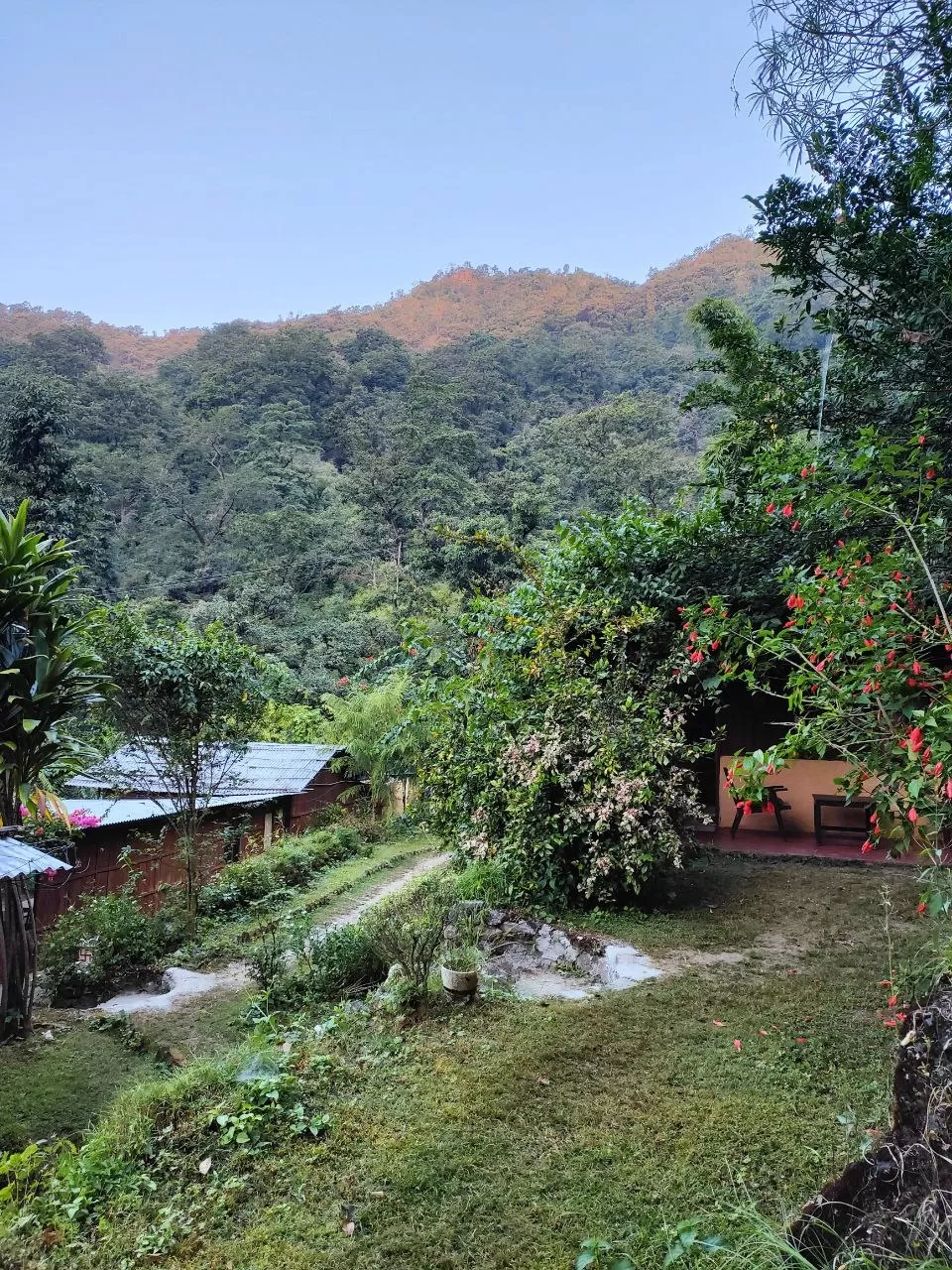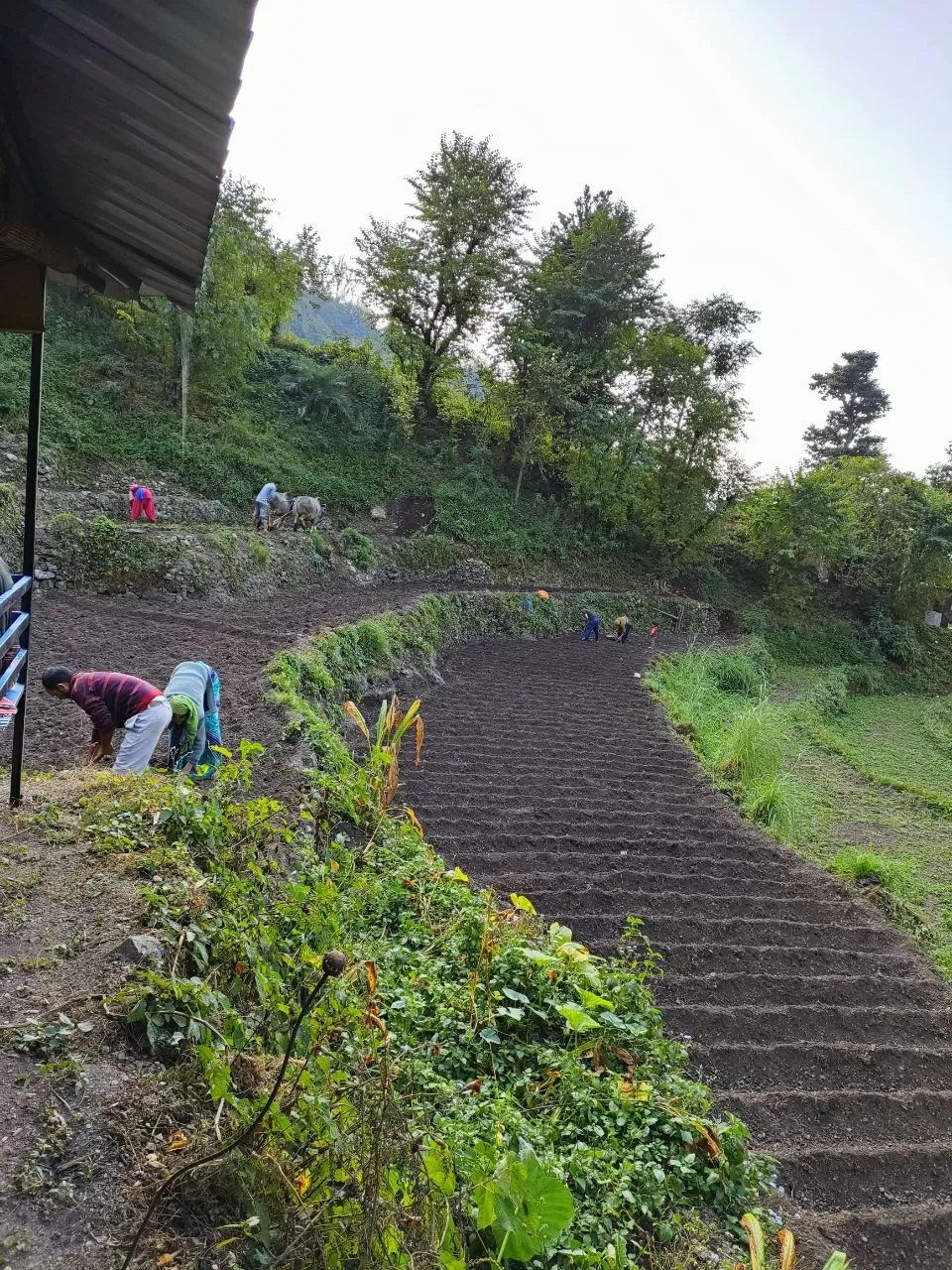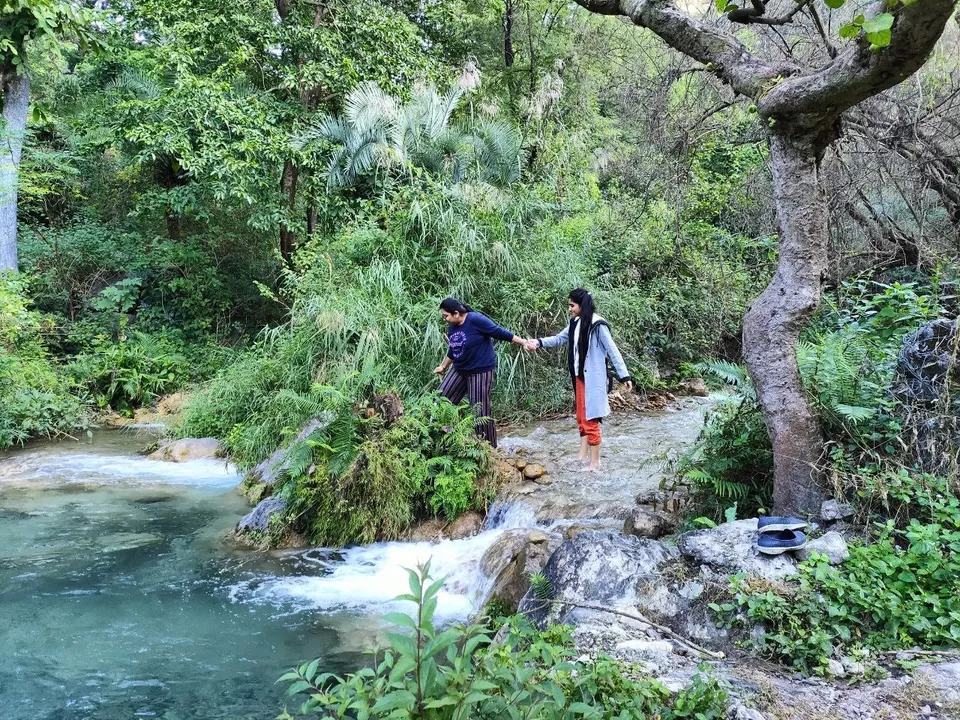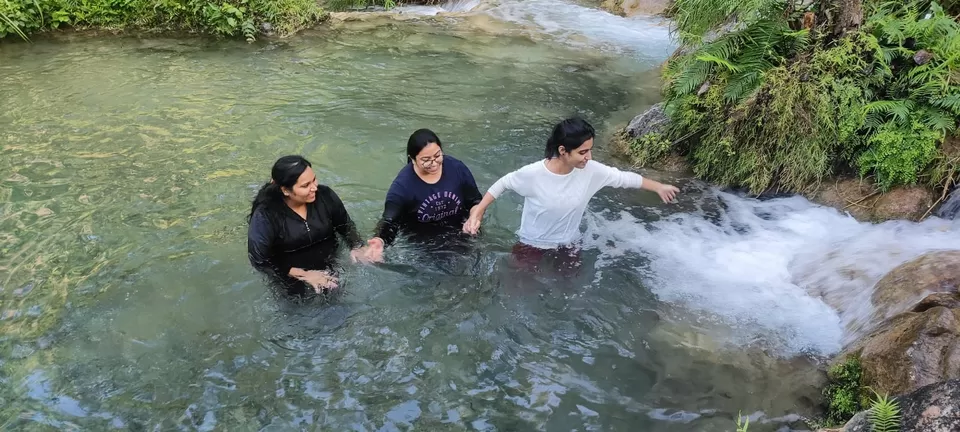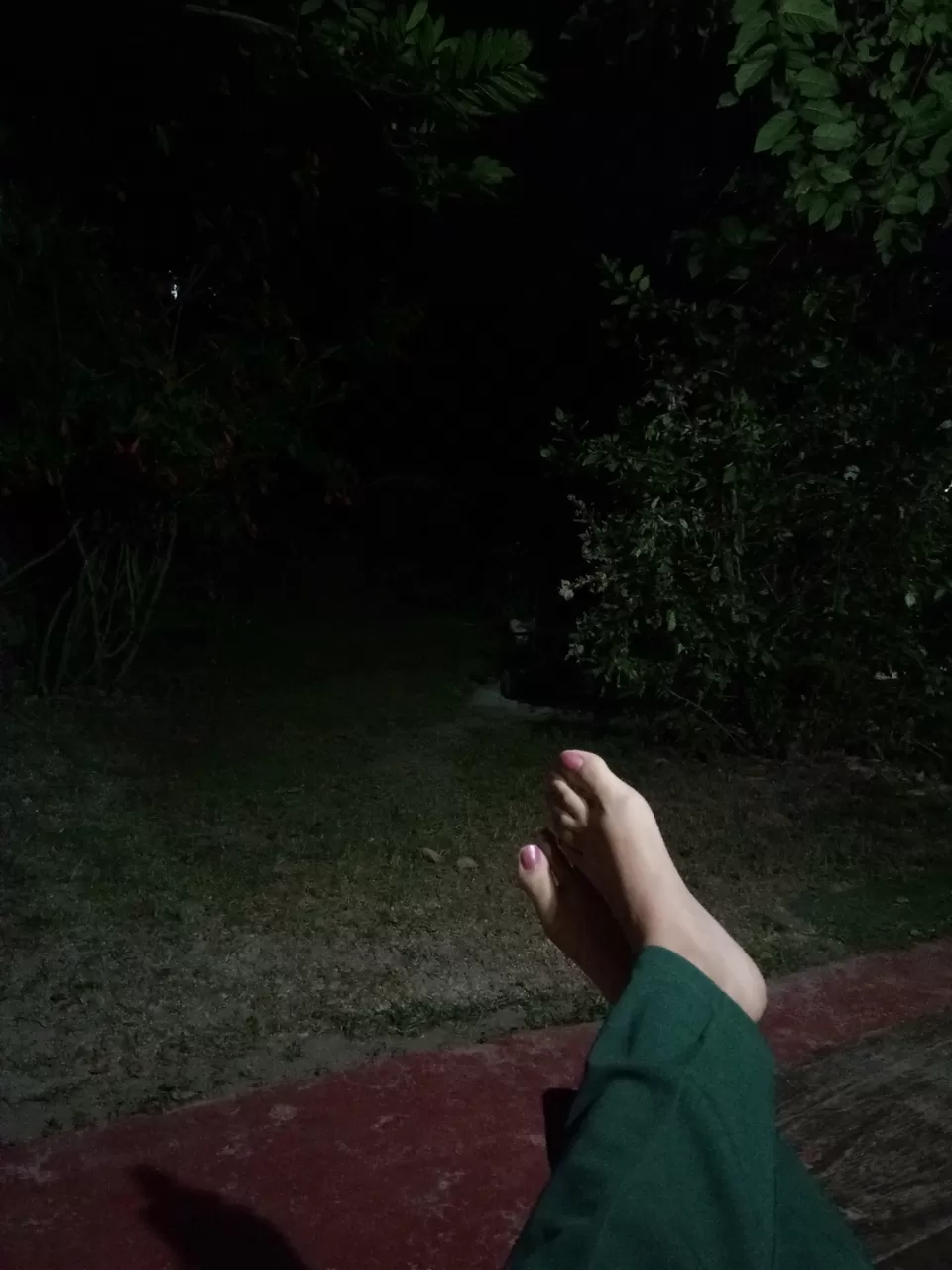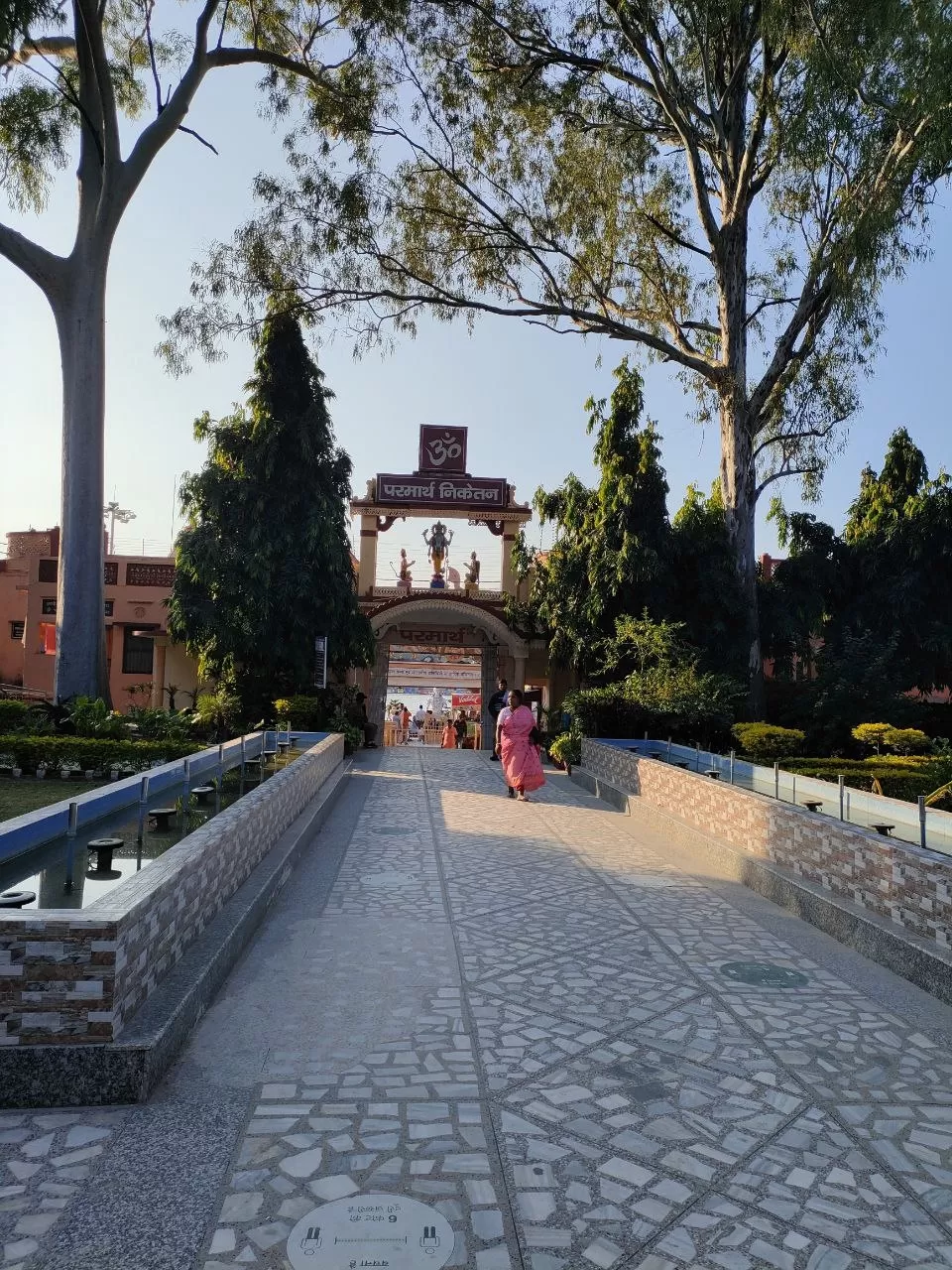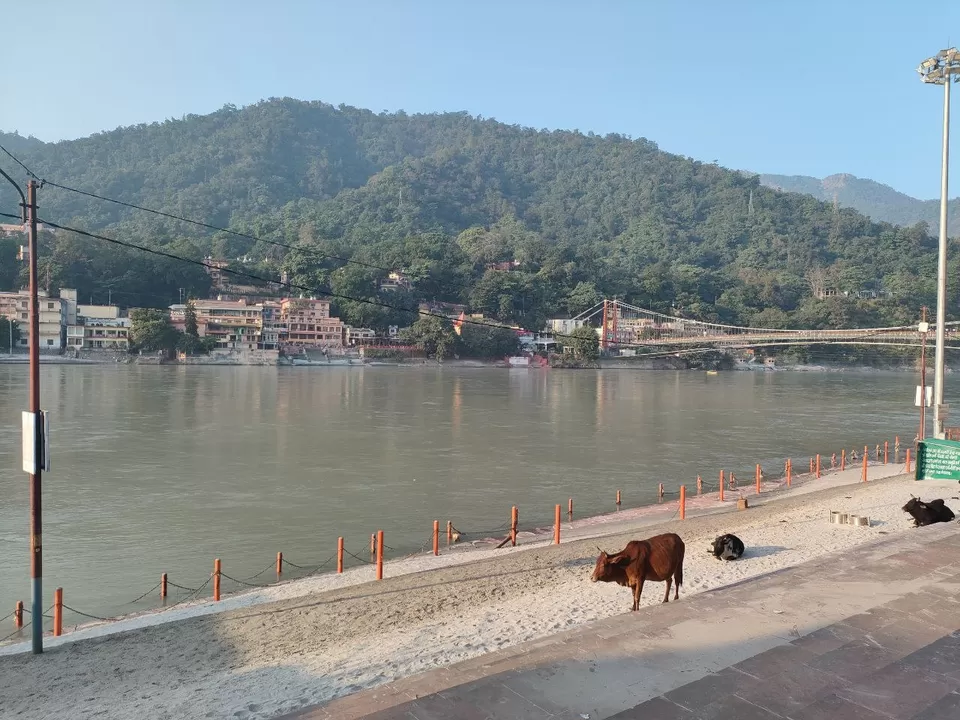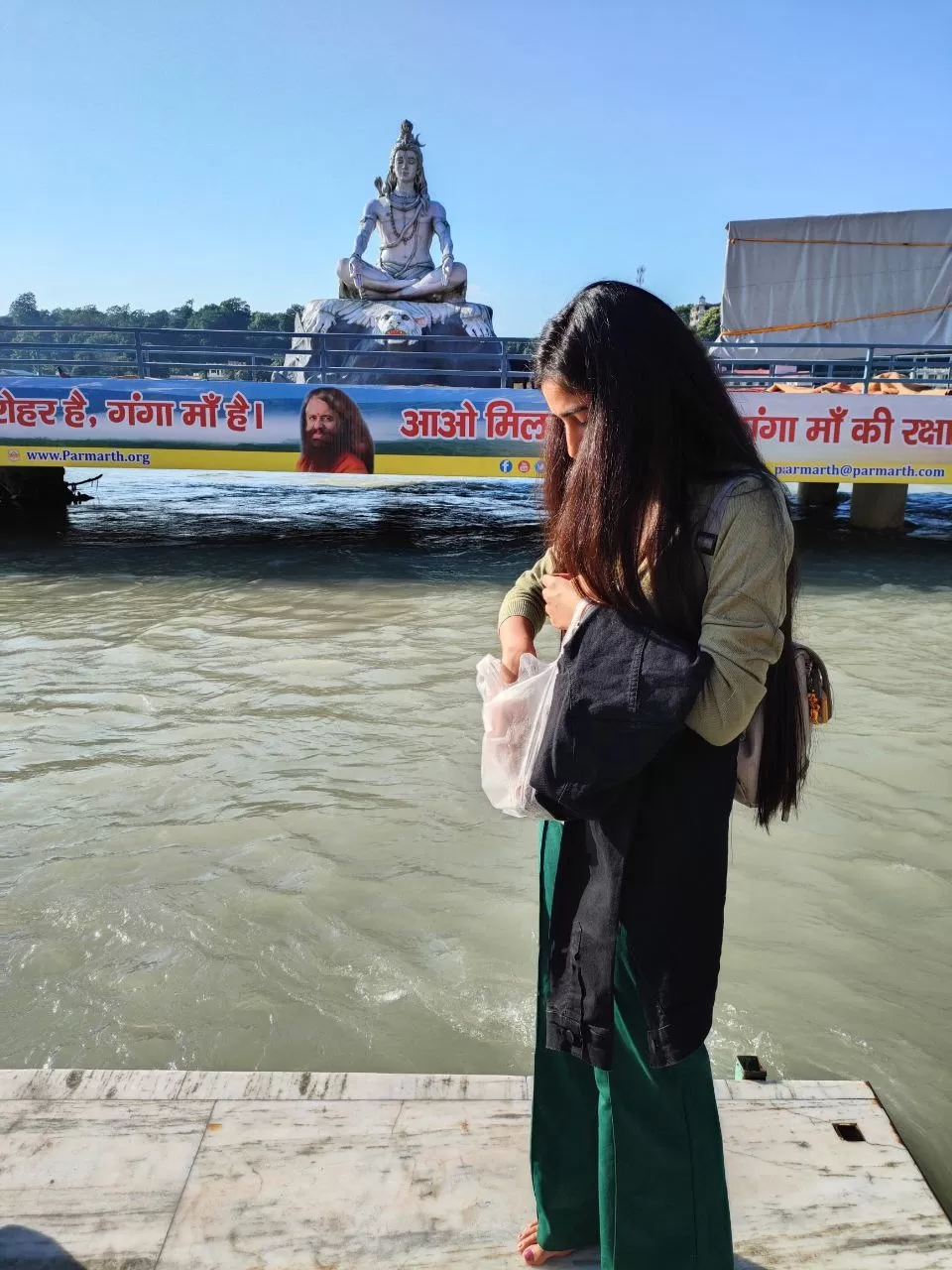 we woke up early by 6:30 am to witness the sunrise from the top of our resort. But unfortunately we missed the sunrise.
we took a walk over the whole resort before checkout.Did breakfast with serenity of the place. Get ready for the next freaking awesome day.
Places to cover today
marine line
triveni ghat aarti
neelkanth mahadev temple
cafes of rishikesh.
Sunset
We took taxi to tapovan and kept our luggage in clock room provided by our resort.
First we visited neelkanth mahadev temple via taxi from laxman jhula taxi stand.
The vibe of Temple and route to temple was amazing. You can witness river ganga and rafting from such a height of neelkanth.
Being a shiva bhakt this temple was an important part of trip.
We ate food near temple premises, it offered such a tasty food.
The fare of taxi was 200rs per person round way.
Then we came back to laxman jhula by 2 pm and covered certain cafes near laxman jhula
Cafe Amrit ganga
Ganga view cafe
Buddha cafe
Food and view was amazing of these cafes.
Then my favorite part of any trip was arriving
"The sunset"
We witnessed such a beautiful sunset from Ganga ghat that was giving hope of a better tomorrow. At last we attended Aarti of triveni ghat. You can reach triveni ghat via auto from ram jhula. The aarti that one should never miss, such a powerful vibes.
We stayed there for a while. It seems the time has stopped when we sat at triveni ghat during dark starry night.
Trip to rishikesh is combination of love, serenity, peace, adventure and nature.
I always prefer visting himachal but now falling in love with uttarakhand.
welcome to yoga nagri Rishikesh.