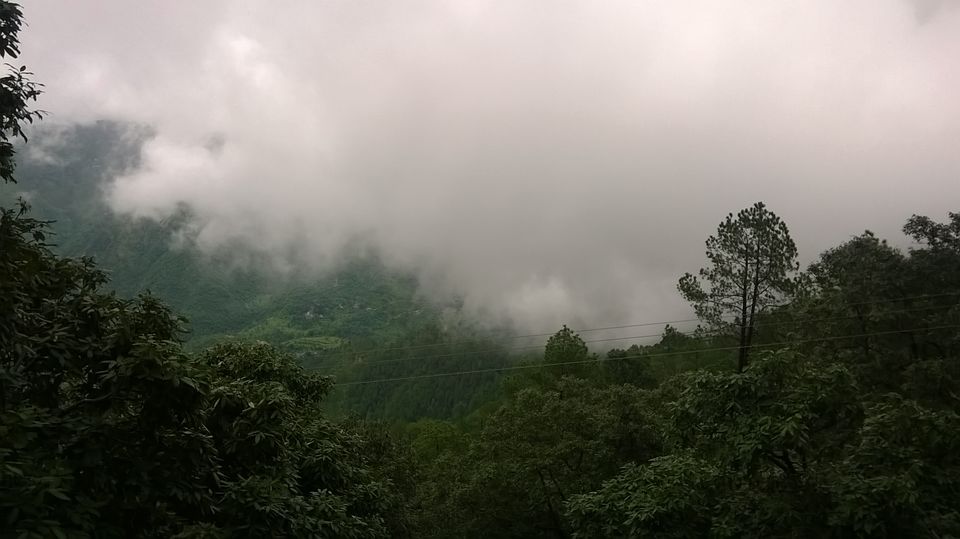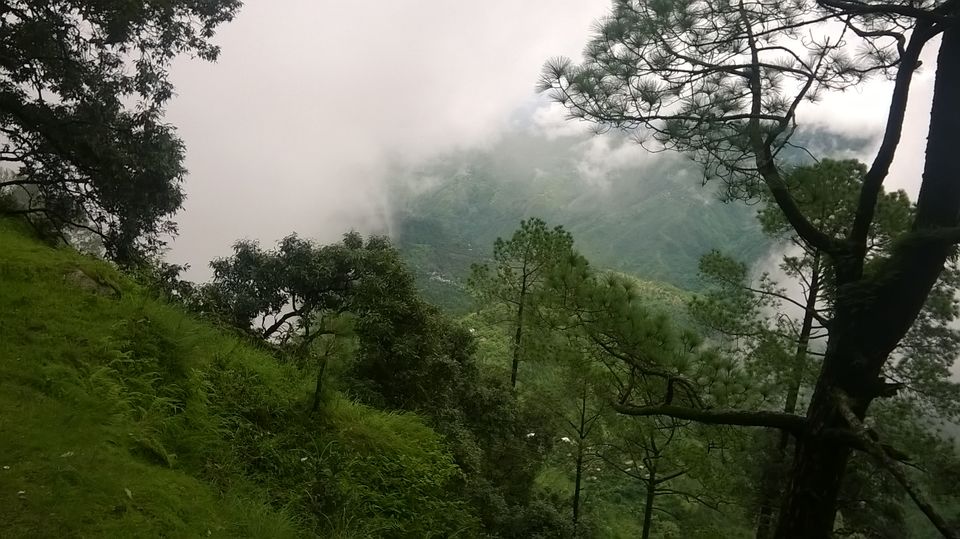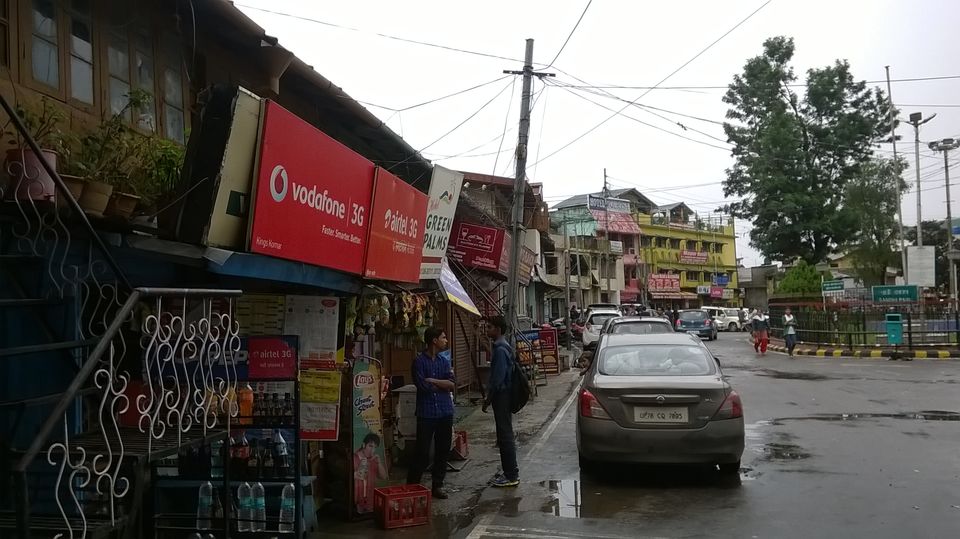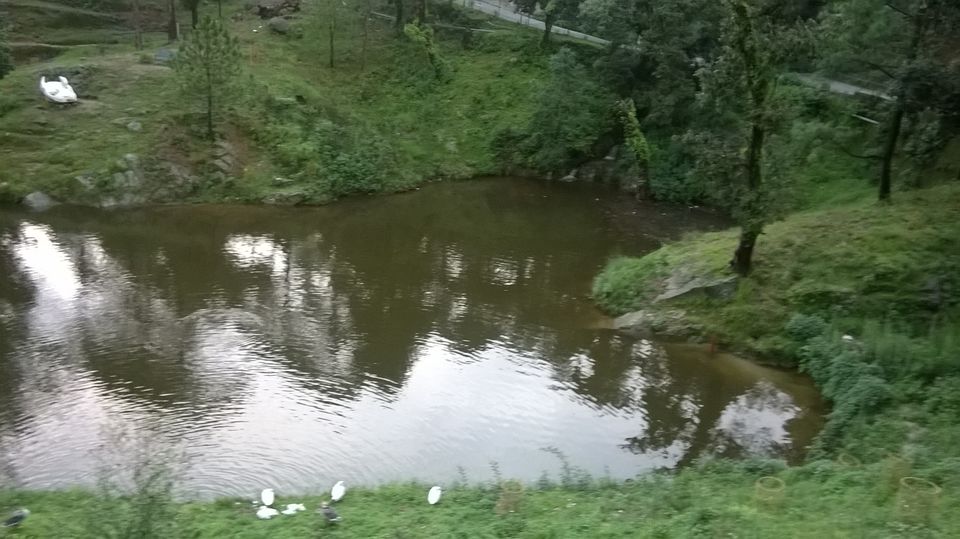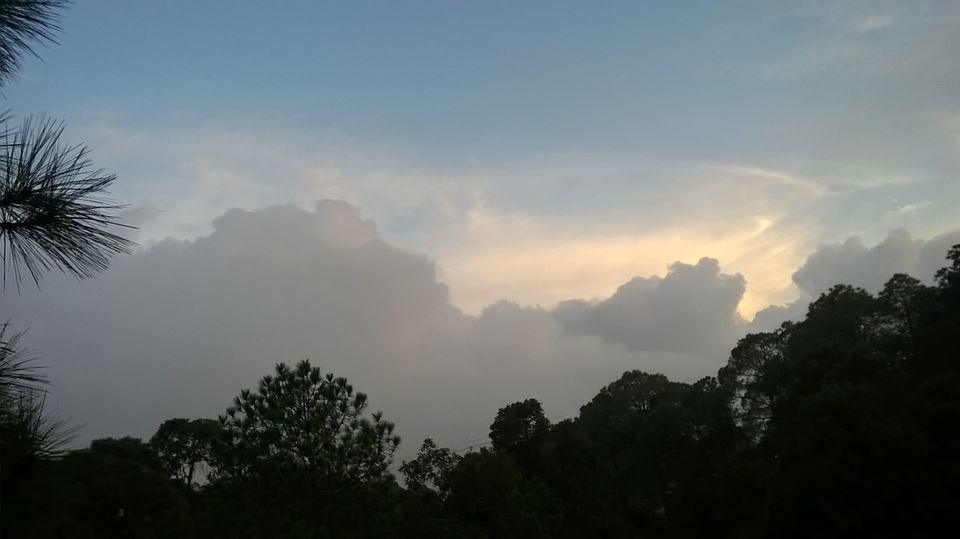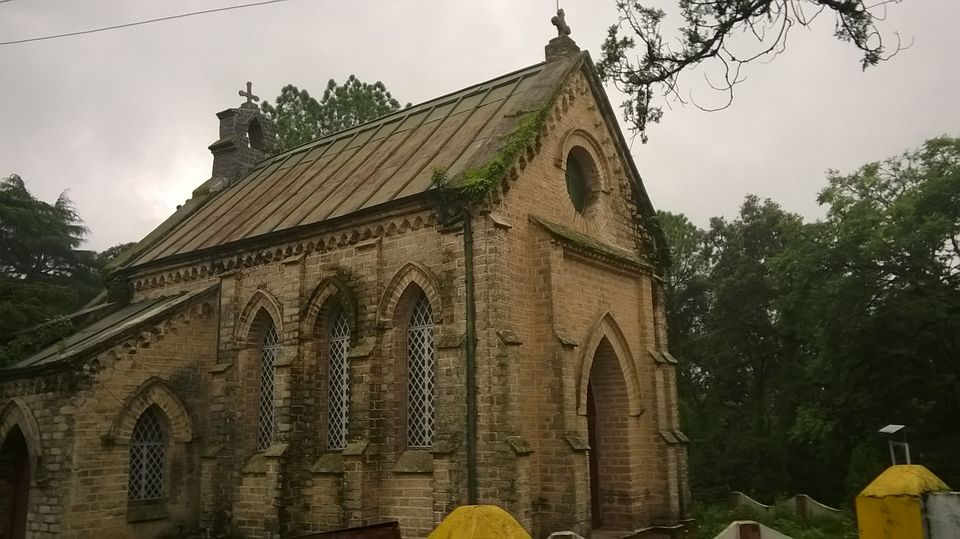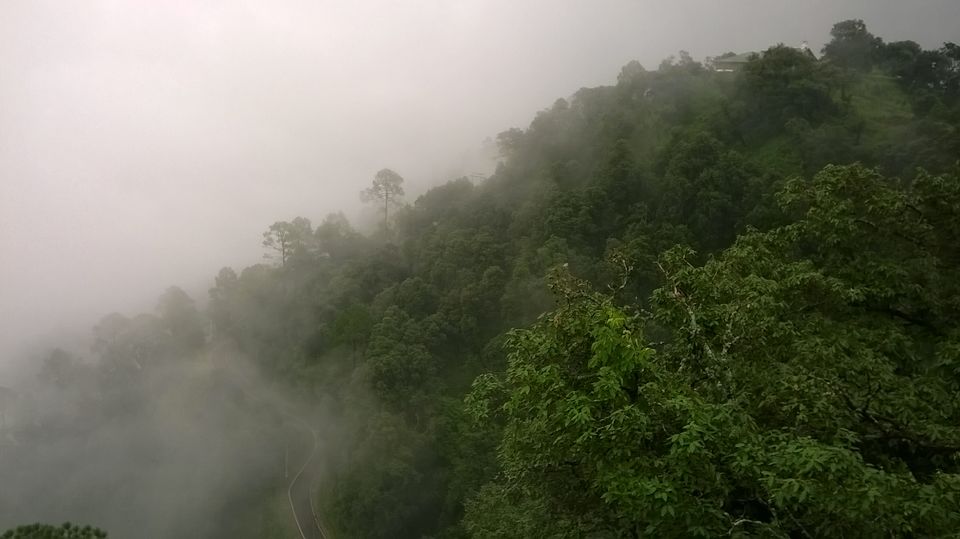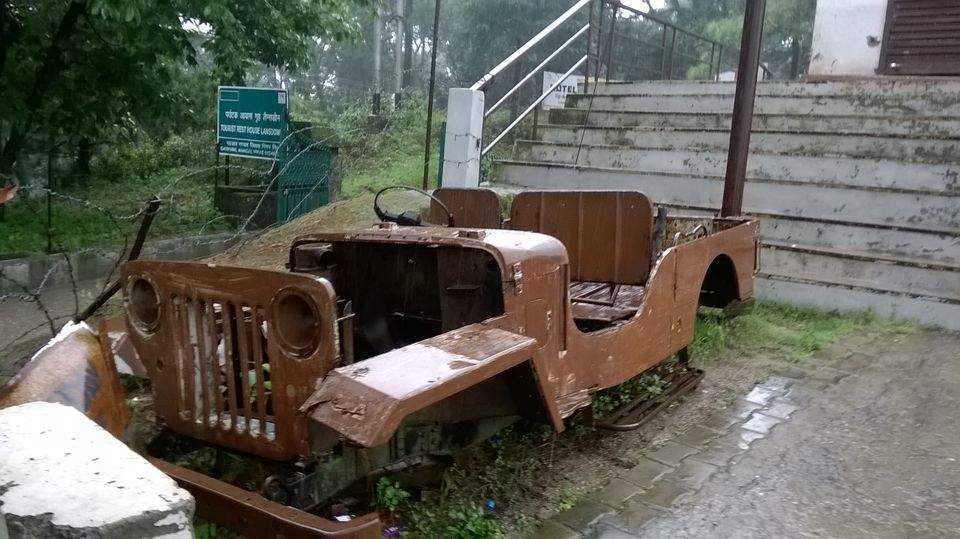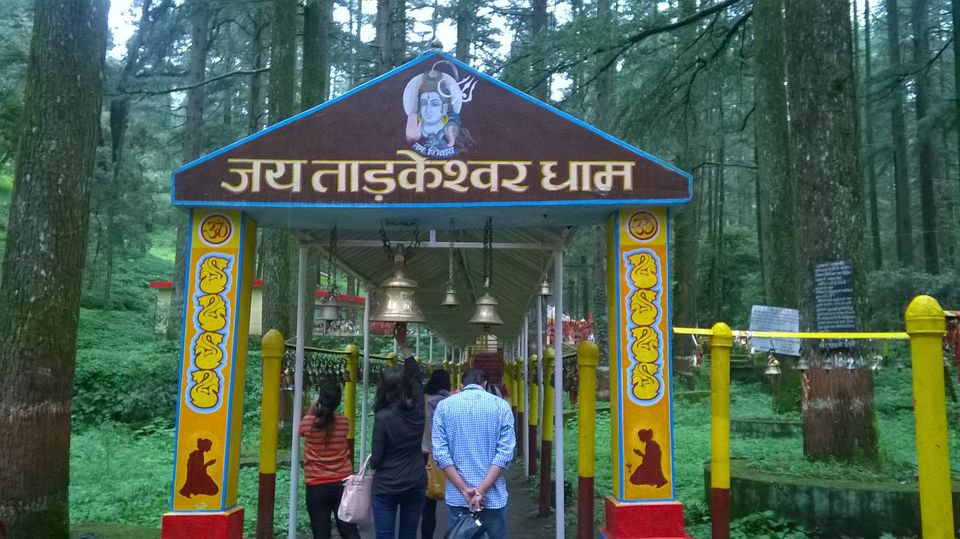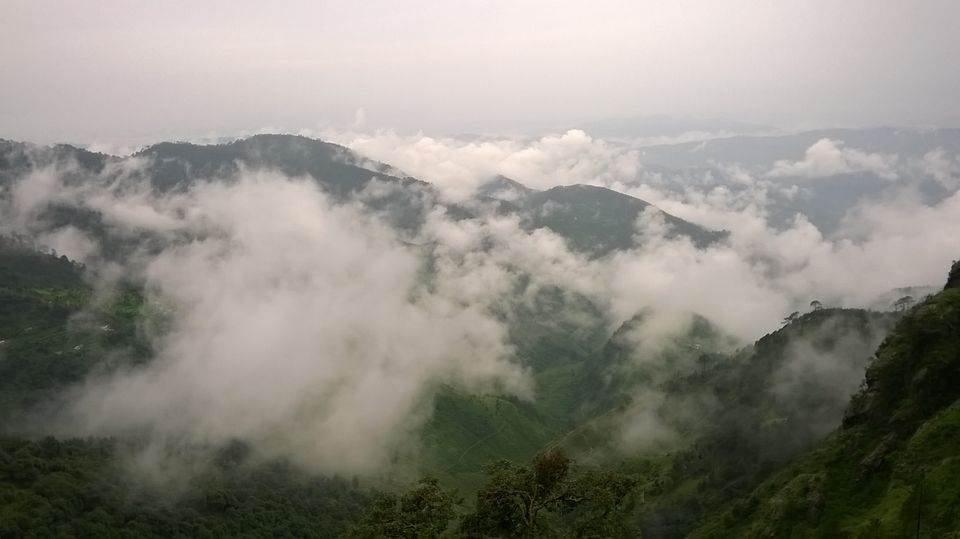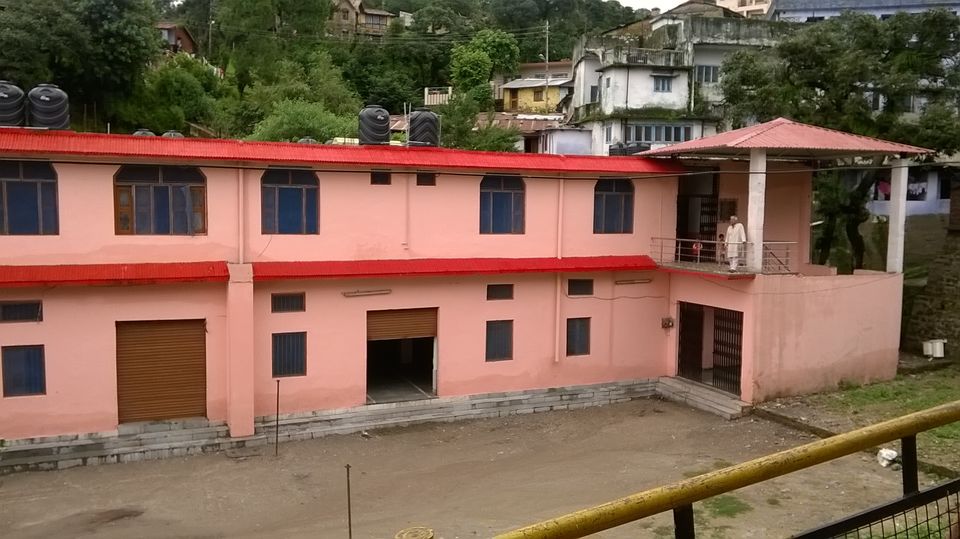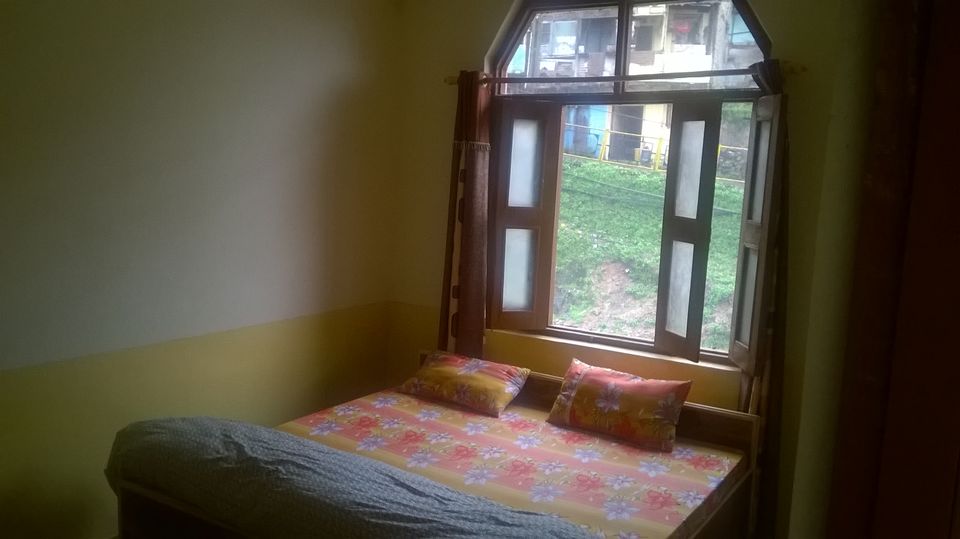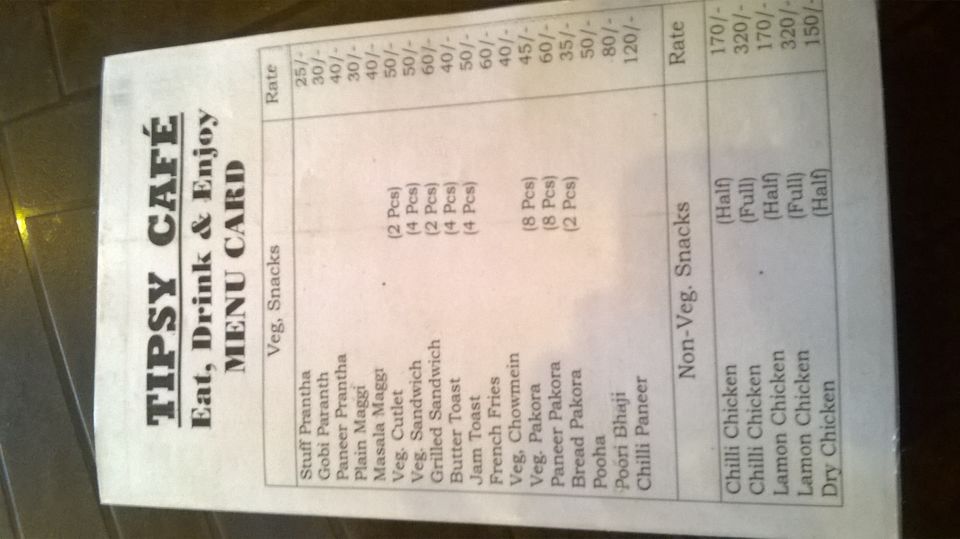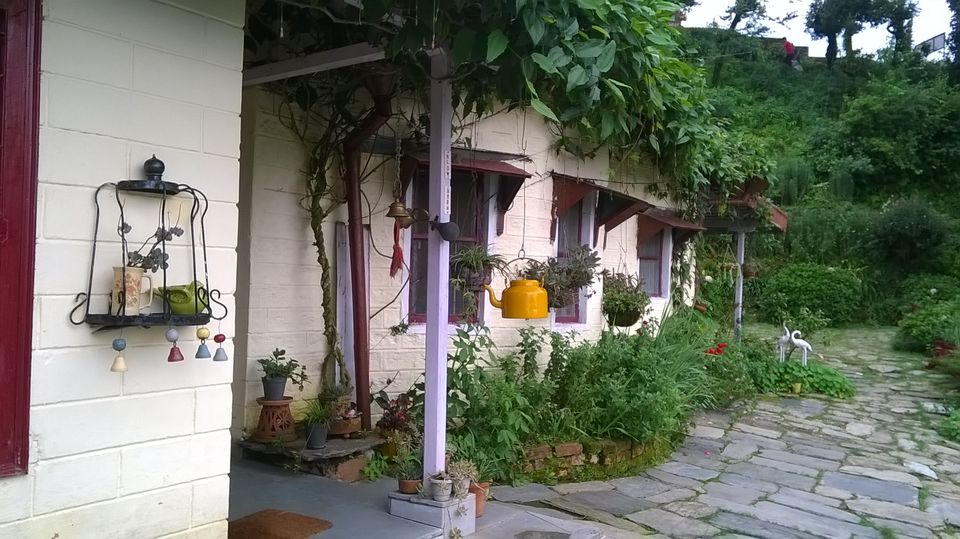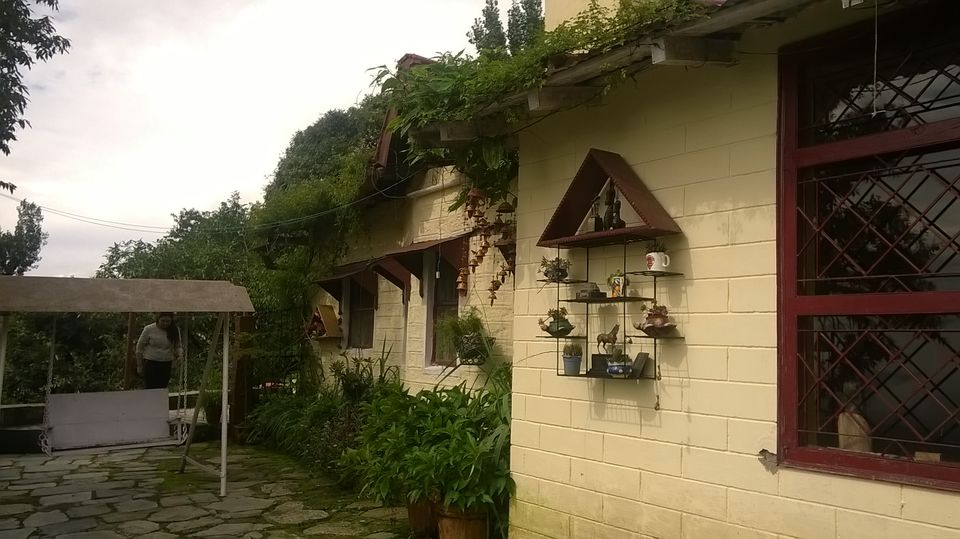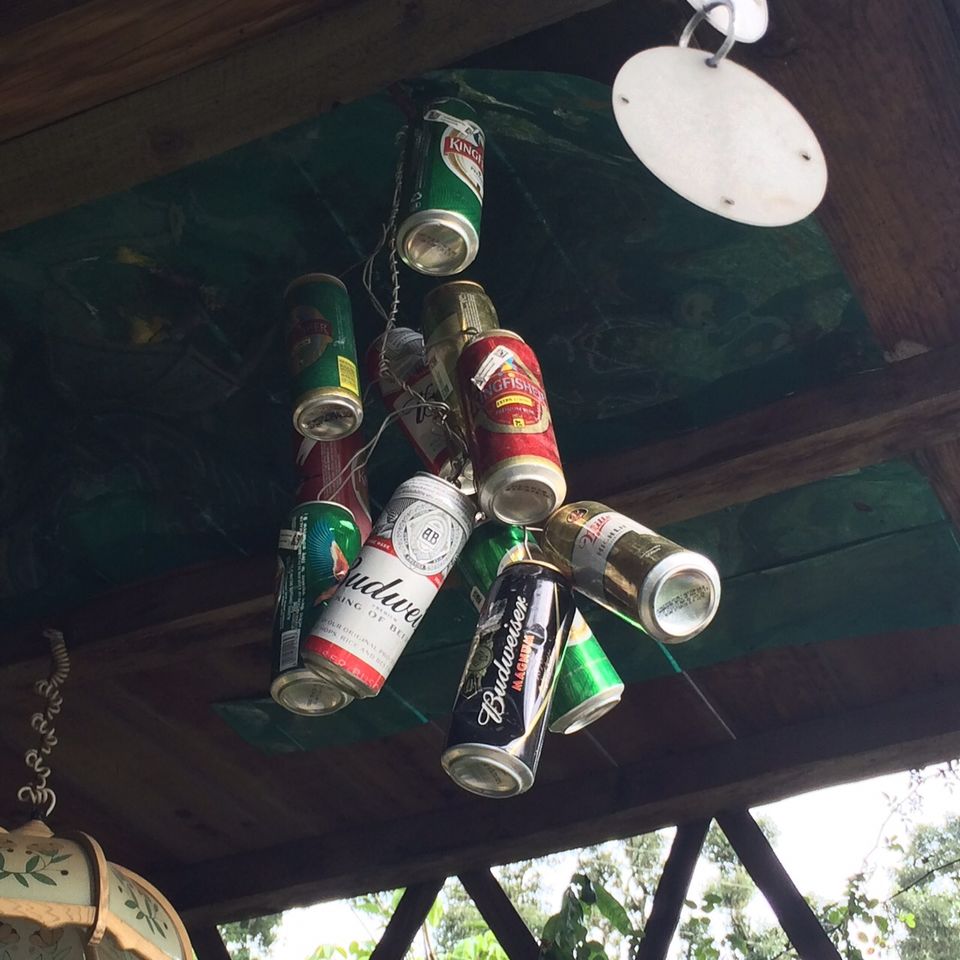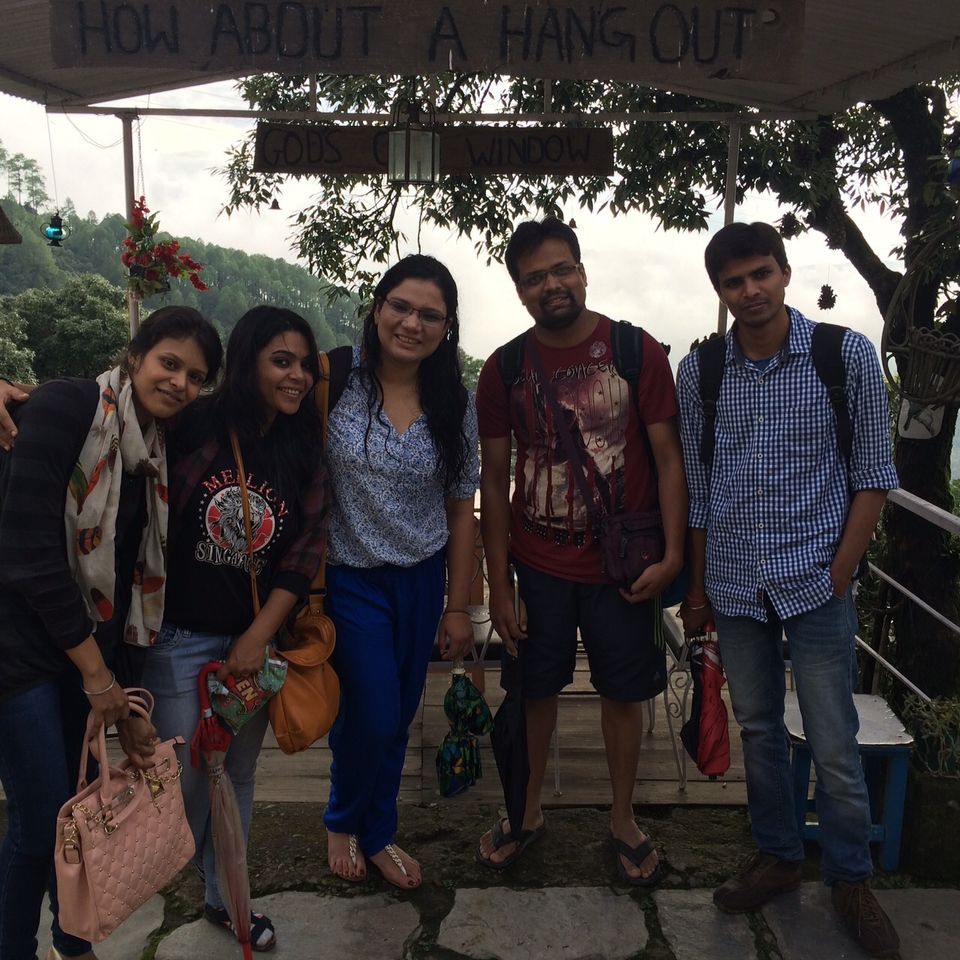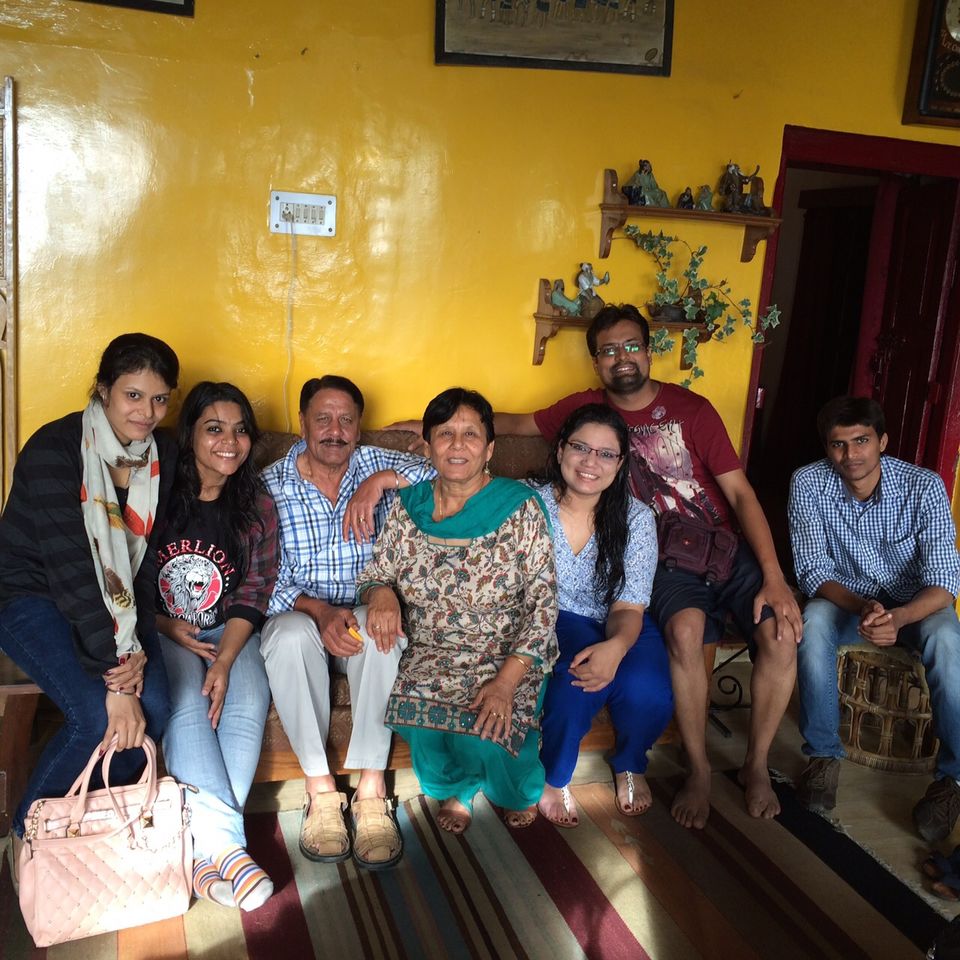 In case you are stricken via the ghetto of metro city and the mundane 9-7 culture, and looking for a location to relax, enjoy the peace and soothing beauty nature has to present, nothing can suit the serenity of Lansdowne in Garhwal area of Uttarakhand. It was friday 31st of July, 2015, being a avid traveler, it's difficult to shun out the travelling urge when you desperately want peace and some time for your self.
I was sitting in my office cabin, browsed my bucket list and in jiffy decided to do a solo backpack trip to Lansdowne (Garhwal Hills). Why Lansdowne ? Few reason, first the place was unexplored and was not a commercial hill station. Second, I can cover it up during weekend with in a limited budget.
Some facts - Lansdowne, with an area of 6 sq. km is a small town, at an altitude of 1700m in Pauri Garhwal district of Uttarakhand. Lansdowne was founded and named after then Viceroy of India, Lord Lansdowne. Being a Cantonment area, this place is very neat and clean, with clear instructions of Do's & Don't.
It's just 250 kms away from Capitol city, Delhi. I was residing in Greater Noida, so thought to give a look for transport from Delhi to Lansdowne. The place lansdowne is well connected with Rail and Road. Though near base station is KOTDWAR, and there are regular buses in the night from ISBT Kashmere gate to Kotdwara, 2 trains - Mussoorie Express in night and Garhwal express in noon connect Delhi and Kotdwara. One with private vehicle or taxi can cover the whole distance from Delhi to Kotdwara in 6-7 hours.( I also encounter few bikers who were from Meerut/ Delhi ).
So around 5 pm on that friday I booked my train tickets (to & fro) from DLI (Delhi) to KTW (Kotdwara) & KTW to DLI, it was mussoorie express ( just the name was express :P) which was to arrive at 10:30 pm from Old Delhi. It cost me 175 bucks for one side, total 350 bucks I spent on my train tickets.  I left office by 6 pm, packed my stuff and asked my maid to pack my dinner, board the train from Old Delhi Rly. Stn.
I boarded the train, but was unfortunate to get the upper berth. It was 10:30 pm so I sat on the side lower berth where I got to interact with two other fellow, one was a sophomore and other was a Marketing guy. We had a good discussion related to each other professional, personal and work life. At 11:30 pm sharp I went to my berth had a dinner and slept. Train reached kotdwar Rly. Stn. at around 7:00 am (almost an hour late from its scheduled timing).
It was raining steadily when we came out of station,  that was the moment I thought to have brought an umbrella with me. Nevertheless, many taxi were lined for lansdowne some were private and some were shared. I boarded on to a shared taxi, driver told me it will cost INR 70 per person. I agreed happily and went to back seat of Mahindra Bolero as the front and middle seat were occupied by other fellow travelers. Lansdowne is approximately 40 km from Kotdwar, regular buses, private and shared taxi are available from both bus station and railway station. With in few minutes the back seat was packed as the driver for his personal benefits put 5 of us on a 4 seater back seat.  Well though we all were cursing the driver, but we never knew it was destined to be as all five who were strangers on the eve of friendship day become good friends very next day.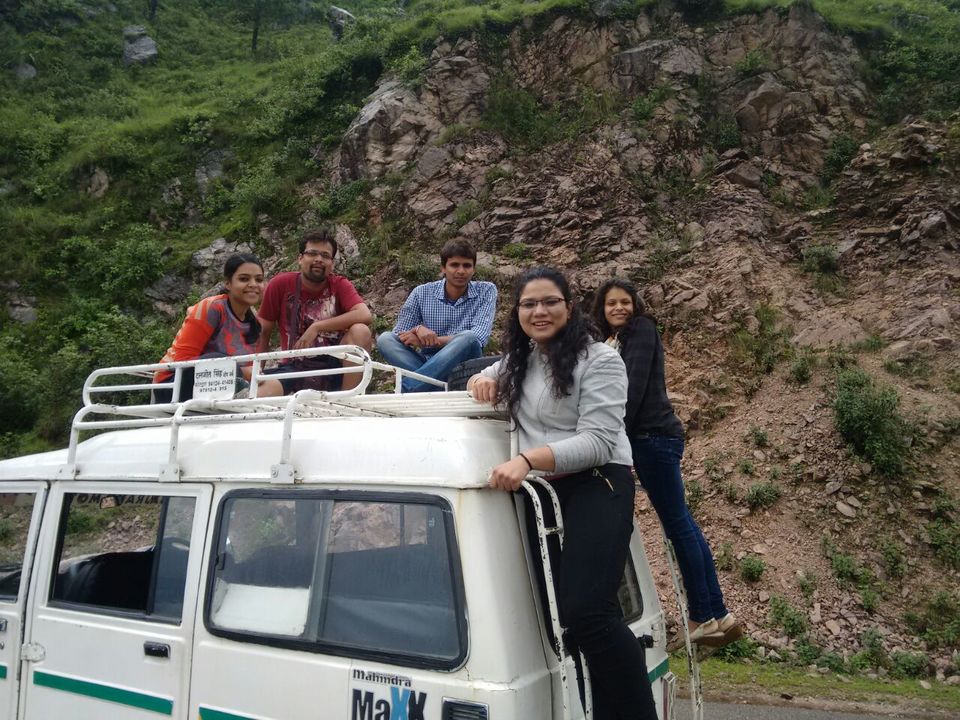 From left to right: Ketki, Shekhar, Aditi and Geeta. (I am missing. Guess where I am ??. The Photographer :P)
So while experiencing the lush green hills and rain water abruptly falling like a water fall. I initiated the talk as I had sense that I am a solo traveler and rest have come in pairs (Geeta, Ketki) and (Shekhar, Aditi). So during 90 minutes of our travel to lansdowne we all got to know what were our plans for lansdowne , where were we putting, what are the place to eat and what are the places for sight seeing. We were discussing the stuff suddenly drivers stop his car and ask all of us to come out and see the view which was amazing. Check Snap 2 in photos.
We reach lansdowne by 9:30 am, during our journey we already had a discussion about Tipsy Cafe. Next thing we (all 5 of us) did after arriving at Gandhi Chowk (Lansdowne) was to went straight to Tipsy Café, got freshened up, had a nice breakfast for (Rs 40). During break fast we all decided to meet the next day for breakfast at same place to take up to Tarkeshwar Mandir (38 kms from Lansdowne) in a shared cab.
(Geeta, Ketki) were putting up at some Colonel house which was in jaiharikhal (5 kms away from lansdowne) and (Shekhar, Aditi) were like me having no idea where to take accommodation. For them it was too find a decent economical room, but for me it was just a economical room. As per the data from locals, at Tip n Top there is a GMVN guest house (govt. undertaken) which costs anything between 800-1500 Rs. & you have to book online or it's luck you get room availability on the spot, also there were few hotels at Gandhi Chowk charging 1000-1500 per room. This price was definitely not economical for me, so i decided to walk down the road and got a 'Dharamshala' which was recently built and was offering me a room for 300 bucks. It was worth staying in this secluded dharamshala. The rooms are nice and comfortable and the amount they charge goes for donation. Check Snap 15 & 16 for view of dharamshala and my room. 
After taking bath, I geared up to experience the beauty of nature. I took my notebook and a pen to bring my thoughts to words. I started with Garhwal museum and spent a good one hour there, gazing at all military stuff on display. Felt goosebumps on reading the letters! Just in front of the museum, the cadres were marching with roaring voices. The museum remains open from 8am-1pm in morning. Just 100 metre from Museum there is way which is named 'Thandi Sadak'. Check Snap 3 & 4.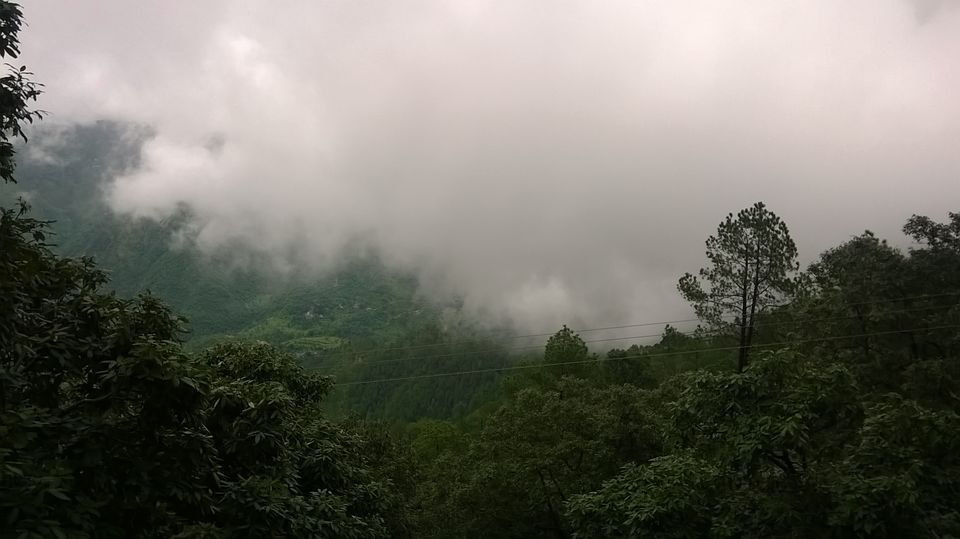 View from Thandi Sadak
With every foot I walked over thandi sadak, I was witnessing a magic, the way in which its beauty was growing over me. I have seen much more beautiful valleys around but the enchantment of Lansdowne's silence, its bewitching solitude, its walks are incomparable. I felt ultimate freedom, like a hectic voyager whose home is the road. I was aimlessly walking on the road with no human activity all around, going nowhere… I found myself on the relentlessly lonely paths admiring the nature in its pristine form. Life in Landsdowne was mundane. There is nothing extraordinary there and that's why it is special. It's ordinary. There is no extravagance of startling scenes on the mountains. It's pure. It's silent. It's simple. 
Next on my way I quickly wrapped up the churches - St John & St Mary in order. With a 5 kms walk + trek, one can cover all the good places for sight seeing in Lansdowne and it will hardly take 3-4 hours. But I was unfortunate as it was around 3 pm and it started raining heavily and I stopped and stand beneath a tree for a while and then decided to go back to Gandhi chowk. I bought a umbrella (costs me Rs 80) which I would suggest everyone to have it if you are coming to lansdowne during monsoon. Beside it protects you from rain , it also protects you from stray dogs. As I was back to Gandhi Chowk, I decided to take on different food shops, starting from samosha, to patties, to milk shake, to chocolate barfi and finally a stuff parantha & Chai at Tipsy Cafe (All costed me Rs 95).  Check Snaps 8,9 & 17 for Church & Tipsy Cafe Menu Card.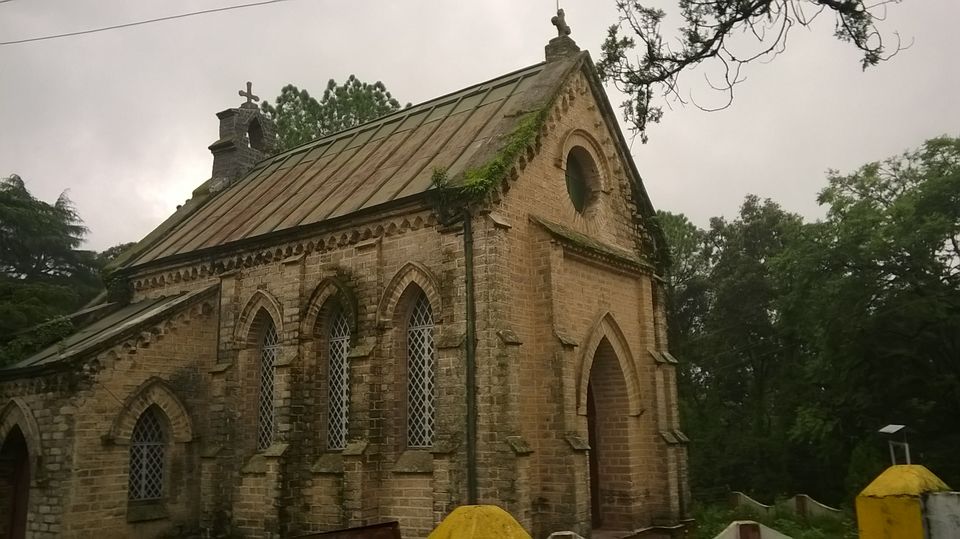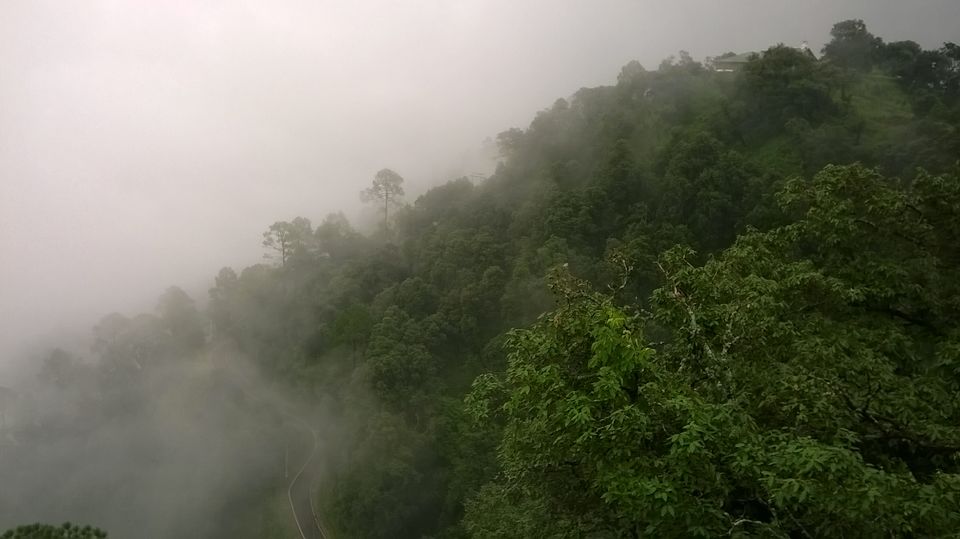 At around 5:00 pm, I started my journey again, this time with a plan to cover Bhulla Lake & Tippin Top (Both on the same route from where I came back ). This time I preferred to trek and I felt the journey was much awful than destinations in lansdowne. At bhulla taal,  I spent an hour bringing my thoughts to unwind (difficult task for me ). Rest I started toward Tippin top, walking on the narrow strips under the twinkling mist in the mysterious qualm-less and beckoning silence of the unknown… I was walking under the drizzling rain and felt undaunted as with umbrella in my hand I took the paths wandered by the leopards. Two hours I walked there. I trekked on the hills to see the pines being pecked. I trekked the drizzled lands to witness the majestic unseen hues of the setting sun. I took calm walks under the starry stash without the fear of an animal following. I saw life on the oak branches, kids racing there paper made boat in running rain water;
This was my first day at lansdowne. Completely exhausted, i went straight to Tipsy Cafe, tried different parantha's and tea (Cost me Rs 70) , co-incidentally met (Geeta, Ketki) and (Shekhar). We decided to met sharp 9:00 am next morning to take a trip to Tadkeshwar mandir.
I woke up at 5:00 am next morning, took a shower and yeah with a cold running water, and started my journey again. The weather was clear, and there wasn't a single human activity which would have disrupt my "Affair with Silence ".  And suddenly the sun peeped out of the mountains and a bedlam of chirrup awakened my dead soul. The nature was playing its role, then it started raining and I started walking towards forest to cover myself. I never knew 'Walking in the woods can be full of surprises.' :) 
I suppose I had trekked a total of 4 kms in those 2 days and walked a total of 12kms. Dawn, dusk, rain, sunlight… I had felt everything of that place just by walking. Surely this little hill station had a few tourist spots which I visited too but as I have said earlier "journey of lansdowne on barefoot is far better than the destinations it had" ...."Everyday is a journey and journey itself is a home  ~ ".
I checked out at 9:00 am, reached cafe, had a breakfast (costing me Rs 60), met our stranger group and boarded on a shared cab which cost Rs 200 per person for a to & fro journey from Lansdowne to Tarkeshwar Mandir. As the atmoshphere was misty, we couldn't grasp any spectacular view while going. It was 38 km journey with pretty good hilly roads. We reached Tarkeshwar by noon, the place can be visited by anyone, whether theist or atheist. The complete area of mandir is overcast by the canopy of tall Deodar trees. The mandir compound has hundreds of bells which sounds very soothing. We had a good time there and while returning from Tarkeshwar the weather was clear an one can see the splendid view of clouds spread-ed over hills. We stopped at various place to take snaps and then at one place we all climb over the roof of our taxi and requested our driver to take us to lansdowne. But he didn't risked it because of taxi regulations at lansdowne. But that 500m he drove us over the roof was an adventurous and thrilling experience which eventually brought all of us bit closed. (See the below pics)
.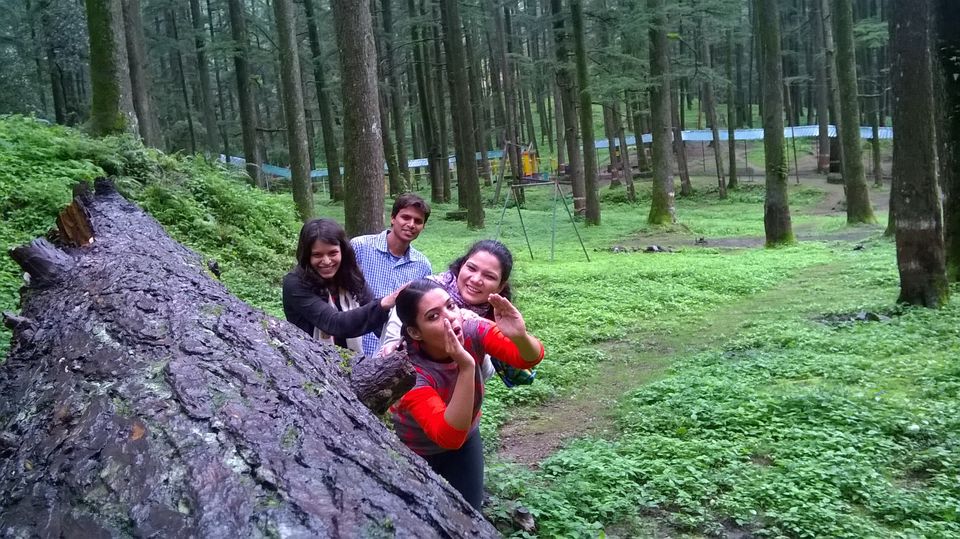 While returning to lansdowne, Geeta offered us to have a lunch at Colonel house where they were staying. At around 3:30 pm, we had a lansdowne special dishes at lunch, cooked by lovely colonel wife. The dishes were equally yummy as there name; Aaaloo Gutka (with Bhaang), Panchratni Dal, Special Raita and yeah roti :P
The colonel house was more than a homestay and was just less than a  resort. A beautiful place, creatively mastered by the couple (See snap 18, 19, 20, 21) with awesome view of valley.
We (together) left jaiharikhal (colonel house) by 5:30 pm , and were waiting for a shared taxi to Kotdwar. After half an hour of wait, we got a taxi which was having only 2 seats, and we were five, so we requested the driver to allow us to sit on the roof while he covers his distance till kotdwar. And guess, he agreed and this trip gave all of us goosebumps as we were experiencing cold breeze with such a spectacular view. A life time experience, covering 17 kms singing famous bolly songs and enjoying the beauty of nature. This "Adventure is worthwhile." (cost us Rs 60) Here is the video. 
We reached Kotdwar by 8:00 pm all, had a south indian dinner (Rs 100) at a restro which was like Haldiram of Delhi. At 9:30 pm, We boarded Mussoorie express to get back to a fast paced mundane city life. We took up the memories and left the footprints :)