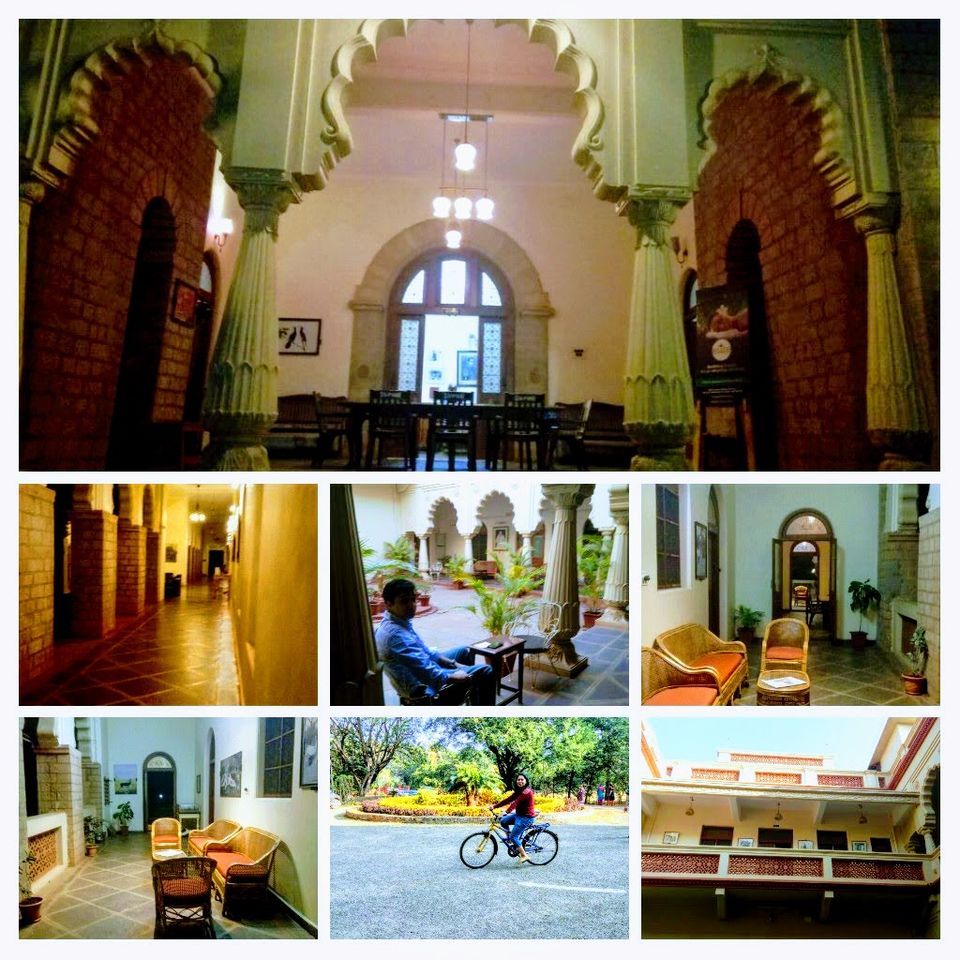 India is land of palaces and forts and each and every state has its own flavour in it. As one side Rajasthan's Royalty grabbing most of the tourist attraction, we also have so many other royal properties which are ready to give us a "Royal Feel" . One such property is ' Shivavilas Palace Heritage Hotel' situated near Hampi in Sandur , Karnataka. This is Sandur's royal family residence which has been converted into a beautiful luxury resort ,where you can feel the royalty and grandeur of Gorpade family.
This palace is situated in Sandur which is 35-40 minutes drive form Hampi. Well maintained garden , private museum, a wonderful collection of cars, quaint temple and simplicity of this place will surely make your stay memorable. What I liked most about this property were two things humble hospitality and decor' of each and every room. Each and every room was decorated differently with huge bathroom, soft lights and all modern amenities. Simple but tasty food added in the simplicity of the this resort. A good collection of books was able to motivated even me, to read some books. Night was even more quite and mysterious and nocturnal nature sounds made it more mysterious and that was the time when I was able to here my own breathing.........what a magical night it was.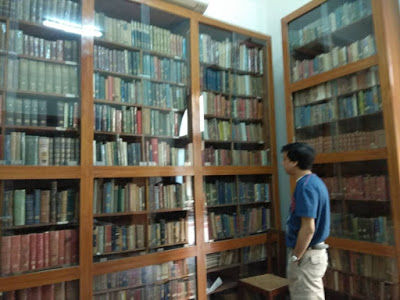 Next day another part of hotel was able to mesmerize me,it was their pool room. Which was full of taxidermy of various animals , at one point I was scared and at another point I was amazed. Breezy verandas with little warmth of December Sun was making the morning very comfortable. As trying cycling took me few years back, silence , chirping of birds, cool breeze and every hour striking clock took me almost 40 years back and I could feel that how life would have been 40-50 years back.
As I was enjoying the royalty in my imagination, suddenly my vehicle honked and I came back in reality...and it was the time to go back with royal memories.
So if you want to experience an extra ordinary hospitality do visit this imperial resort.
Some Tips Before you Venture this Beautiful Property-
1. Book your room in advance.
2. Make sure you reach this place before it turns dark as approaching roads are not in very good conditions ( lack of lights , as I was travelling from Maharashtra Side)
3. Carry light woolens with you if you are travelling in winters.
4. As it is situated in little secluded place you have to depend on resort for food , so if you are having any allergy or your kids need some specific food , make sure you carry that with you. Though they take care of your personal choices.
5. Having private vehicle is most suitable option for reaching this place. So Keep Smiling and Happy Royal Traveling.