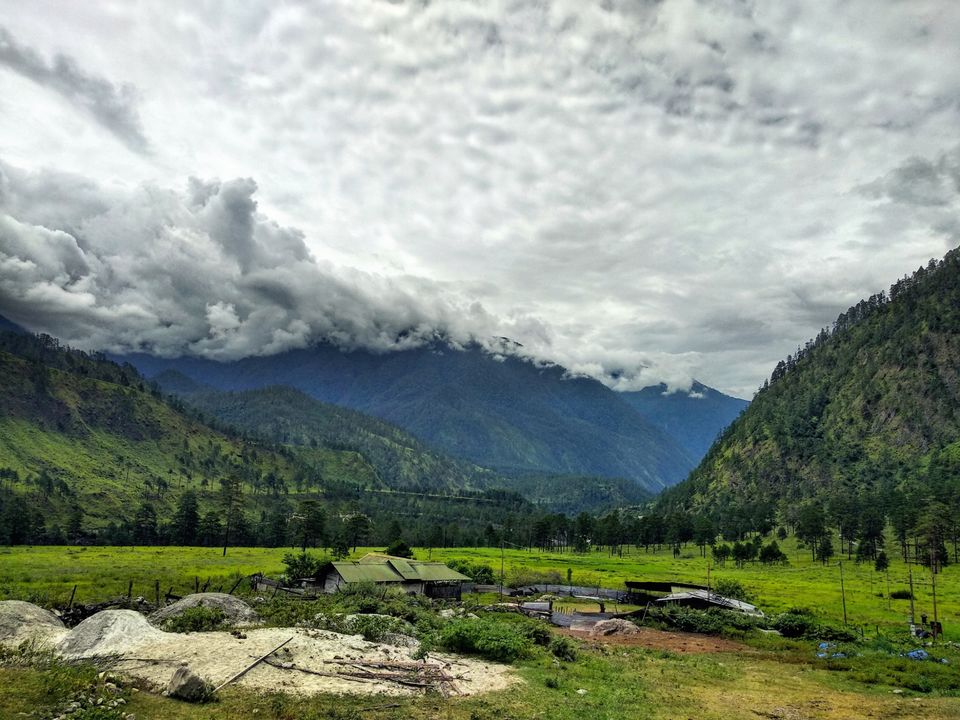 This place was on my bucket list since many days as it is only 340kms or so from my home town. Kibithu is the Easternmost part of India, sharing the Indo-tibet border. Beautiful huge coniferous mountains with mesmerizing views of lohit River and chayu river flowing by the side all the way .
I started early arnd 6am from Tinsukia, Assam , my hometown. I had made my ILP (Inner line permit) beforehand, which is necessary as it is a border area. Reached mahadevpur check gate to enter Arunachal pradesh arnd 8am and then stopped at tezu the next town to buy few necessary items , like food, drinks to keep me energised along the way.
The beautiful views just starts once u enter Arunachal, we reached khupa, keep a note of this place as this is the only place where u would find a petrol pump, so fill ur tanks and also carry some if u can. The roads are pretty good compared to the remoteness of the place. We decided to stay the night at Hawai, district headquarters of Anjaw. It is a beautiful Town located 8km away from the highway on the top of a mountain. There are two government guest houses in Hawai, one is the new one and the other is named as old. i stayed at the old one as I was tight on budget. One room charge was Rs. 800 which is a very big room with a living room and hot water . It was a long ride, rode about 250kms more or less that too in mountains, was damn tired. Had chicken and rice for dinner and slept very peacefully.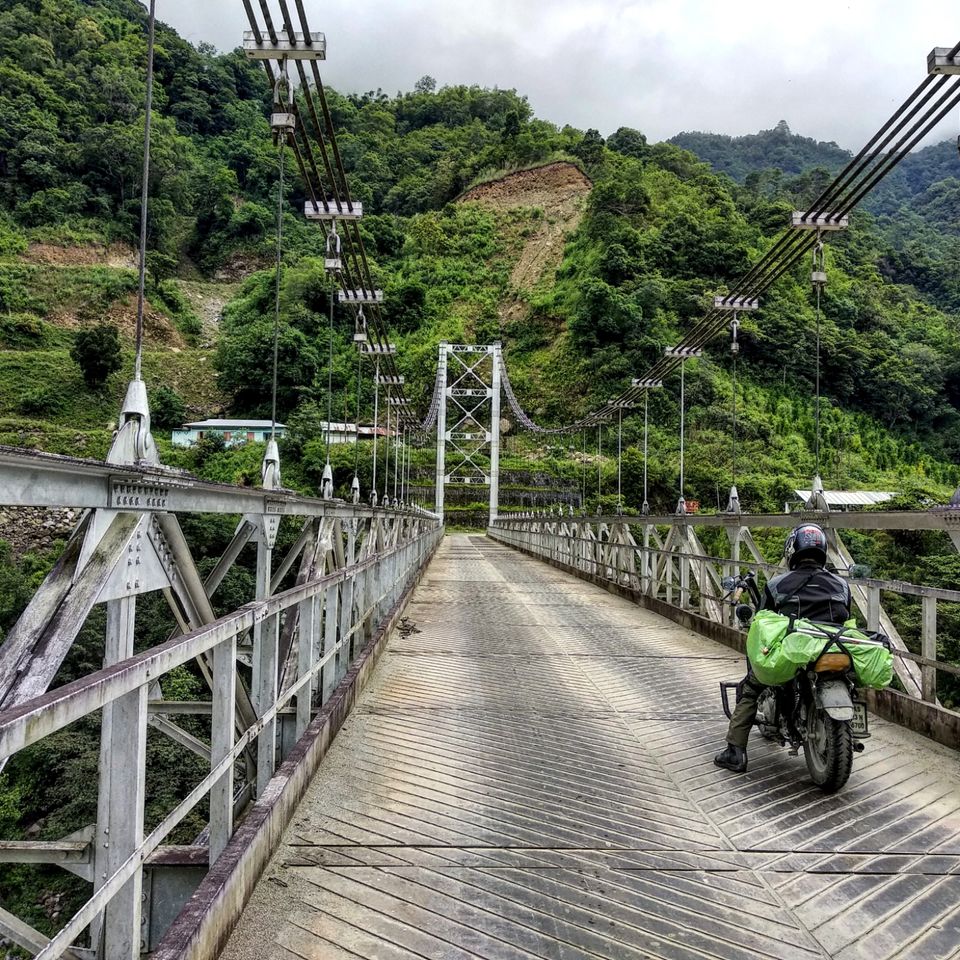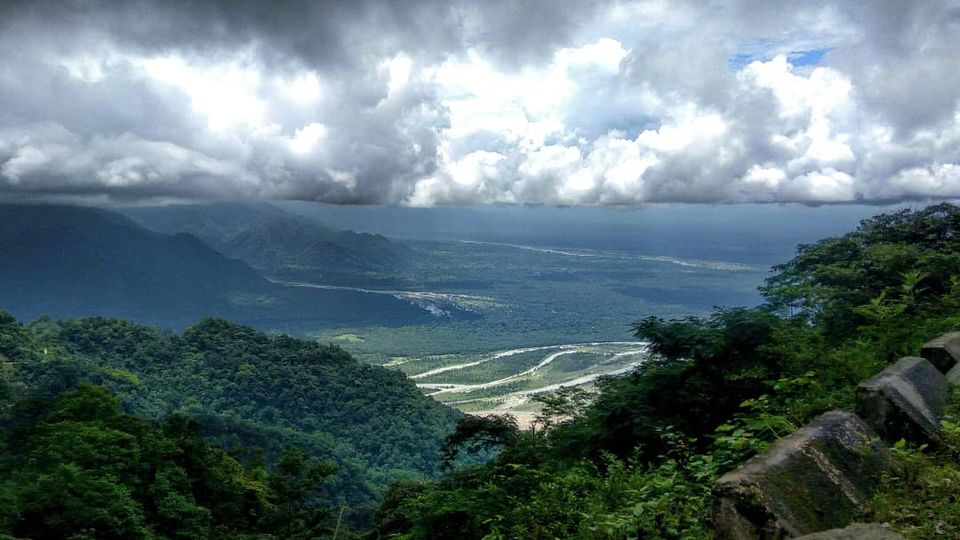 The next day woke up to such an awesome view.. I was just praying that it doesn't rain as I was riding in July and it's monsoon here in Northeast and I took the risk but thankfully it didn't rain.. the whole Hawai town is submerged in clouds, so beautiful. I started towards Kibithu early around 7am. It is roughly 80-85kms from Hawai. The views are getting better and better, I raise my helmet glass shield, put on my sunglasses and just breathe the fragrance of nature all along my ride. Such a relaxing experience. Reached walking which is around 50kms from Hawai. Got my bike checked, air pressure checked, put some lube in the chain. Had some breakfast and resumed my ride. On the way u will find the walong war memorial , where our army jawans stopped the Chinese in the indo Tibet war. Beautifully preserved memory. Reached Kibithu around 11am. The Eastern most part of India.. what a feeling to have accomplished this ride. An army jawan told that this is the last village , I noticed there well only few houses in the village. Very remote area . Turned my bike towards the Kibithu helipad. Such beautiful helipad atop a mountain. Can clearly see the Chinese army building from there.. The tricolor flag soaring in the sky fills the spirit with a sense of patriotism. What an amazing feeling. Gave a big bright salute and resumed my way back towards walong.
While coming back decided to stay the night at garampani(hot water) spring which is about 7kms before walong when coming back from Kibithu. It is a natural hot water spring located amidst mountain, such a beautiful scene. There is also a cottage and u can also camp there if u carry camping equipment.
Relaxed my body in the hot water spring felt like all my body pain are washed away. Camped the night beside the hot spring .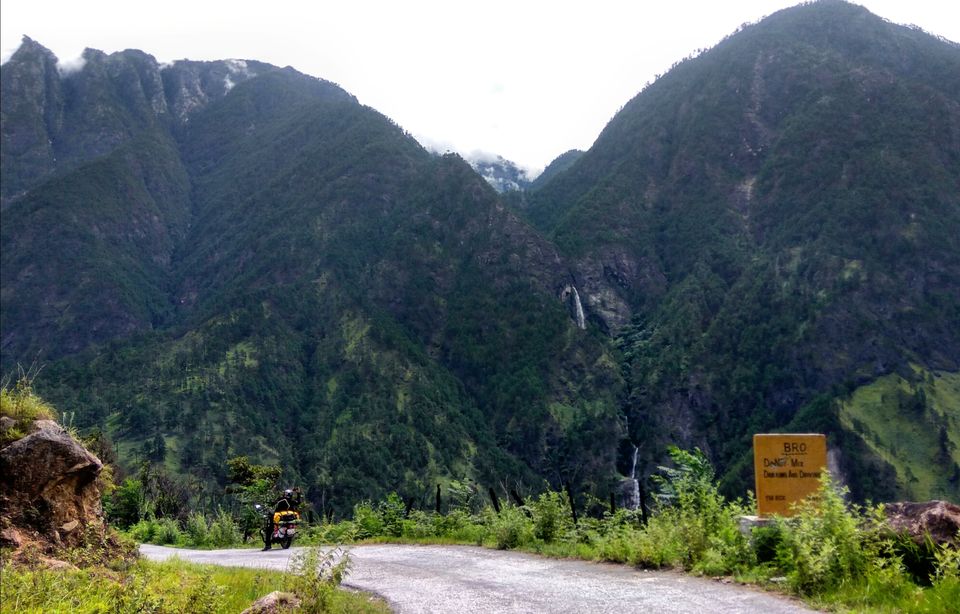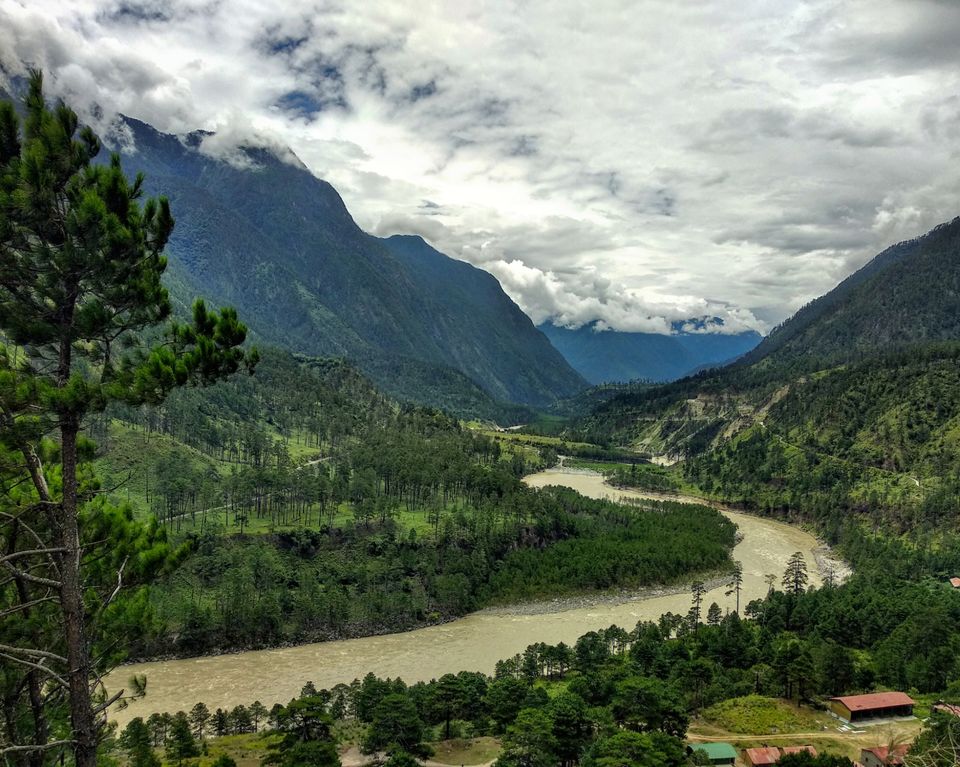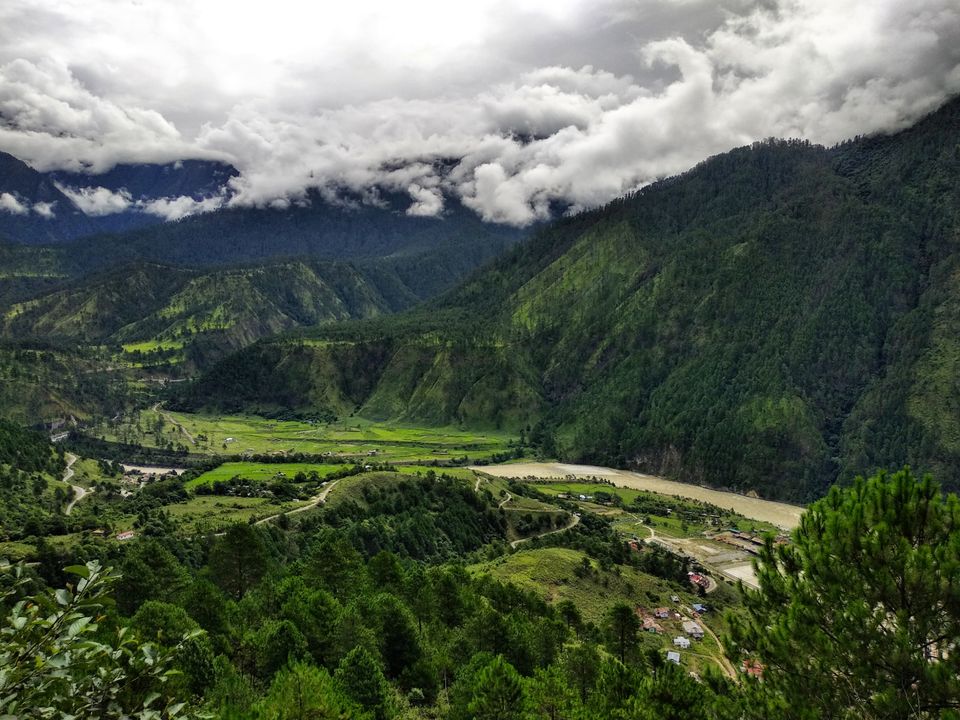 Started my journey towards home. U can also visit Dong, a village where India receives it's first sunlight but u have to trek overnight to watch the sunrise. I couldn't so left it for next time. I was on short leave so had to reach home by the third day. Left from garampani at around 6am in the morning and reached Tinsukia safely at around 9:40 pm. Hell of a ride yes, but all the hardship is totally worth it. This place is a gem and very undiscovered.
P.s. whoever is reading this post I request to keep this place and any place u visit clean. Do not litter please .  Cheers.